Thank you to The Beginners Bible for sponsoring this post.
How do you talk about Easter with your kids? Especially toddlers? As we move into the Lent season and close to Easter I wanted to share some simple yet effective ways to introduce the Easter story to your kids.
We were introduced to The Beginner's Bible and The Beginner's Bible brand a few years ago and it has quickly become our go to for sharing Bible stories with our kids. They're easy to understand and full of colorful photos making them perfect for story time!
Something that's extra special about The Beginner's Bible brand is that they create a variety of ways to share stories with your kids – not just reading to them! They have everything from coloring books to sticker books to wipe away board books for your little one to practice their letters!
3 Easter Books for Kids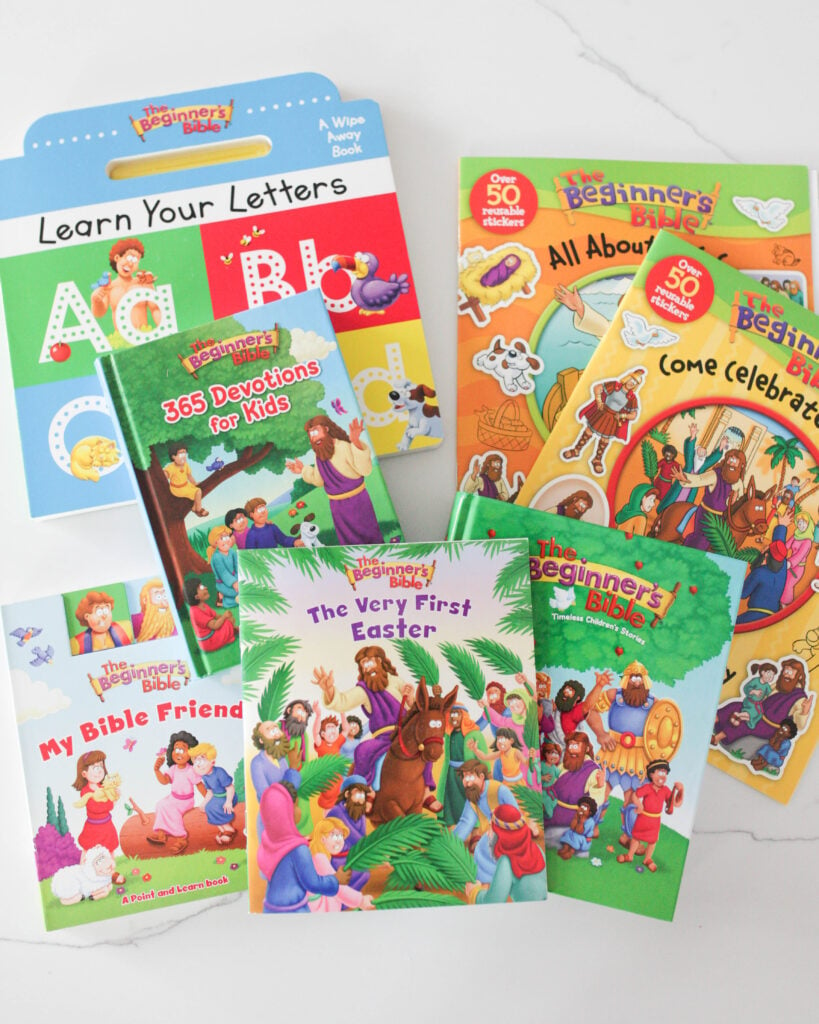 Today I wanted to share 3 books that our kids have been especially loving during the Lent season. Hopefully this helps you find a book or two that you can use with your child to help them learn the Easter story (and other Bible stories).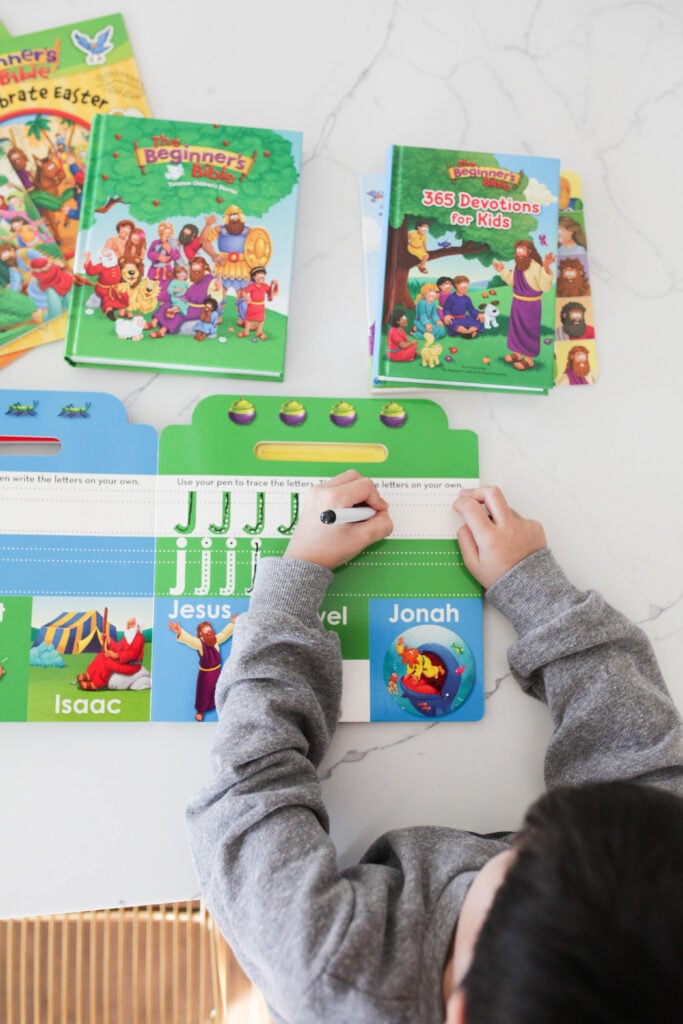 Our 4 year old has been working hard on practicing his letters and this wipe away board book is perfect for not only practicing letters but also begin recognizing words while he does it. The bonus is it's words he'll see in his The Beginner's Bible!
As he works on the letter "J" (both uppercase and lowercase letters) he's able to see pictures of Jesus, jewel, jars and Jonah. This gives me the opportunity to share stories from the bible with him or find these letters and photos in his Beginner's Bible.
This book is amazing for both helping him write letters and begin to recognize words but also be able to correlate the stories from the Bible with the people and objects he sees in the Learn Your Letters book.
This book is great for any child who is learning how to write their letters!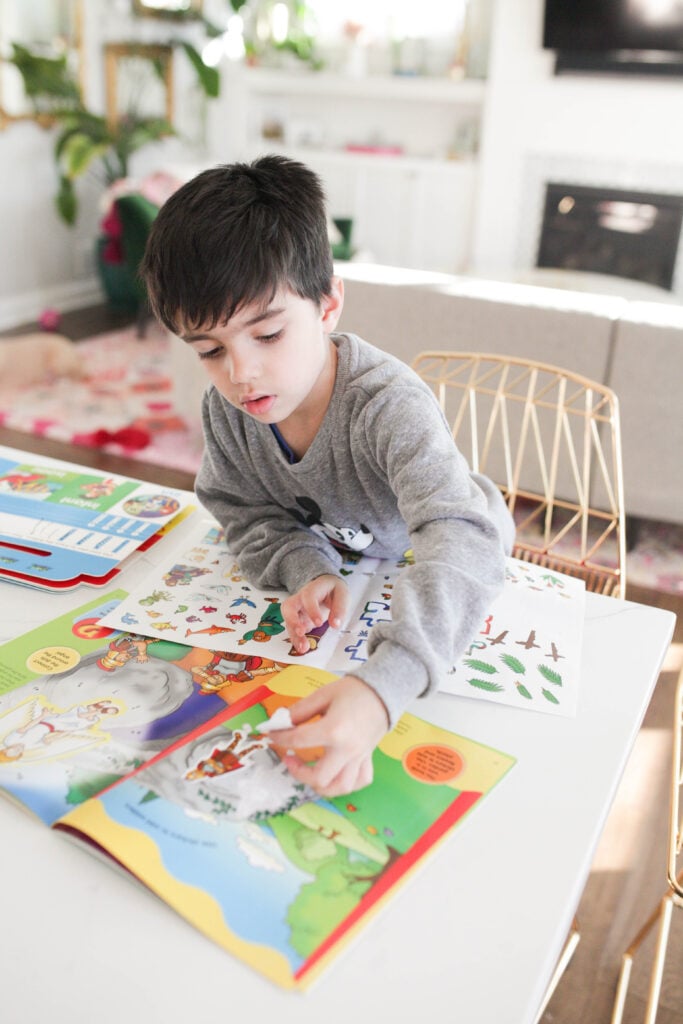 Another great book that our 3 and 4 year old loves is the Come Celebrate Easter Sticker and Activity Book. This book has over 50 stickers and 16 pages of content that will help your kids learn the story about Jesus, his ministry and his final days in a new way.
They'll have opportunities to finish sticker puzzles to reveal pictures, color in pictures, learn animals and more.
Our kids both love going through page by page and doing each activity and reading about Jesus and what he did for all of us through his life and resurrection.
This book is great for kids who love stickers and coloring.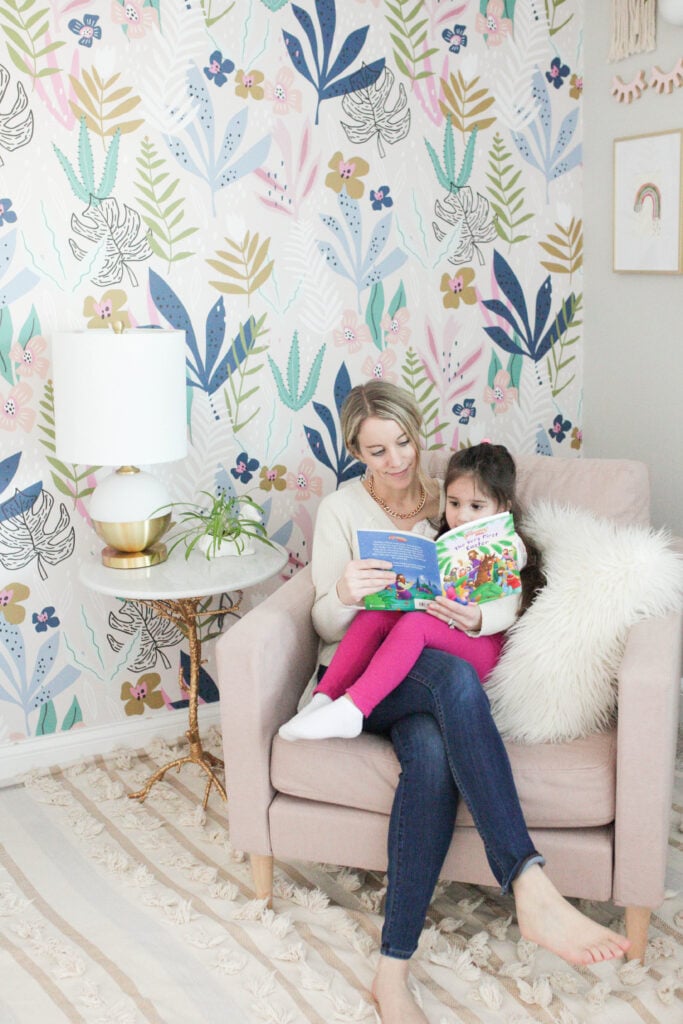 Lastly, the classic way to share stories with your kids is through books! We've owned and use The Beginner's Bible the Very First Easter book for 2 years now and it's a great way to share about the story of Jesus including his death and resurrection in a way that our kids will understand.
It's full of bright, colorful pictures and easy to understand words. It even has the verses where you can find the stories from in the book so you can pull out your Bible to dig into the stories even further if your kids want!
This is a great book for kids of all ages – babies through preschool.
The Beginner's Bible has story collections for Christmas, Father's Day and so much more. Be sure to check them out next time you're looking for ways to share Bible stories with your kids in a way they'll understand them! And follow them on Instagram for book recommendations, coloring and activity freebies and more!