Always wondering what to pack in a carry on? I get it! You don't want to to pack too much and have to lug a giant bag through the airport and try to stuff it under the seat in front of you. On the other hand, you don't want to be stuck on a flight with no chapstick and deal with dry lips for 4 hours (trust me, you don't).
When I was 25 I spent a year abroad traveling all around the world. One bonus of spending an entire year of my life traveling is that I've become quite good at packing! I can pack pretty light and still won't need to run to the nearest Target or drug store for things I forgot (except when I'm driving somewhere close…like 2 hours away…I tend to extremely over pack).
First off, you may be wondering:
What are the items allowed in carry on luggage?
TSA has a full and extensive list of all of the things you can bring in your carry on so be sure to reference that for any specific questions you may have!
In general, things like clothes, shoes, accessories are allowed. You can even bring your hair dryer or curling iron if you plan on bringing those!
When it comes to liquids, "you are allowed to bring a quart-sized bag of liquids, aerosols, gels, creams and pastes in your carry-on bag and through the checkpoint. These are limited to travel-sized containers that are 3.4 ounces (100 milliliters) or less per item." (taken directly from the tsa website)
Now, here is what to pack in your carry on!
What to Pack in A Carry On – 12 Essentials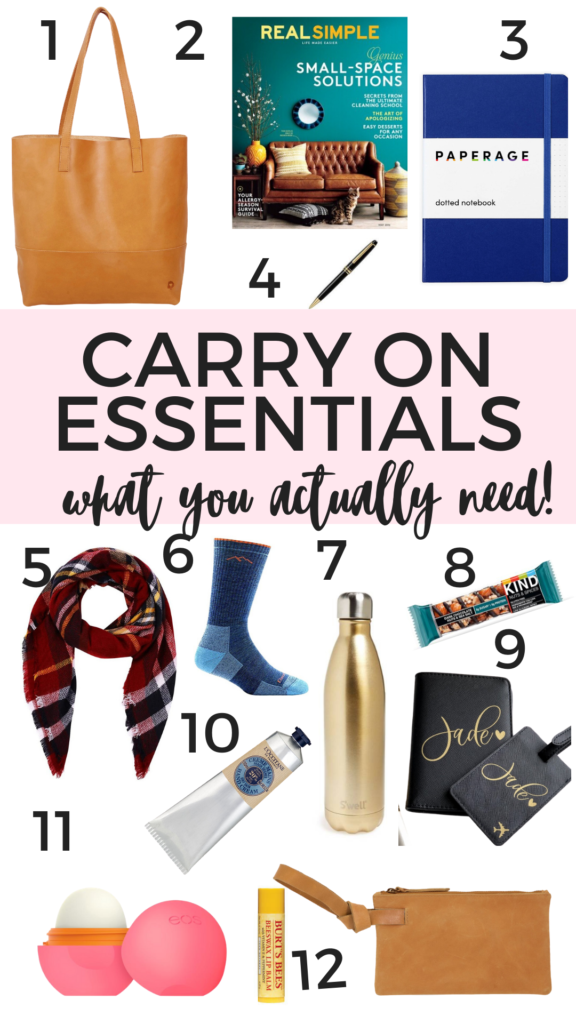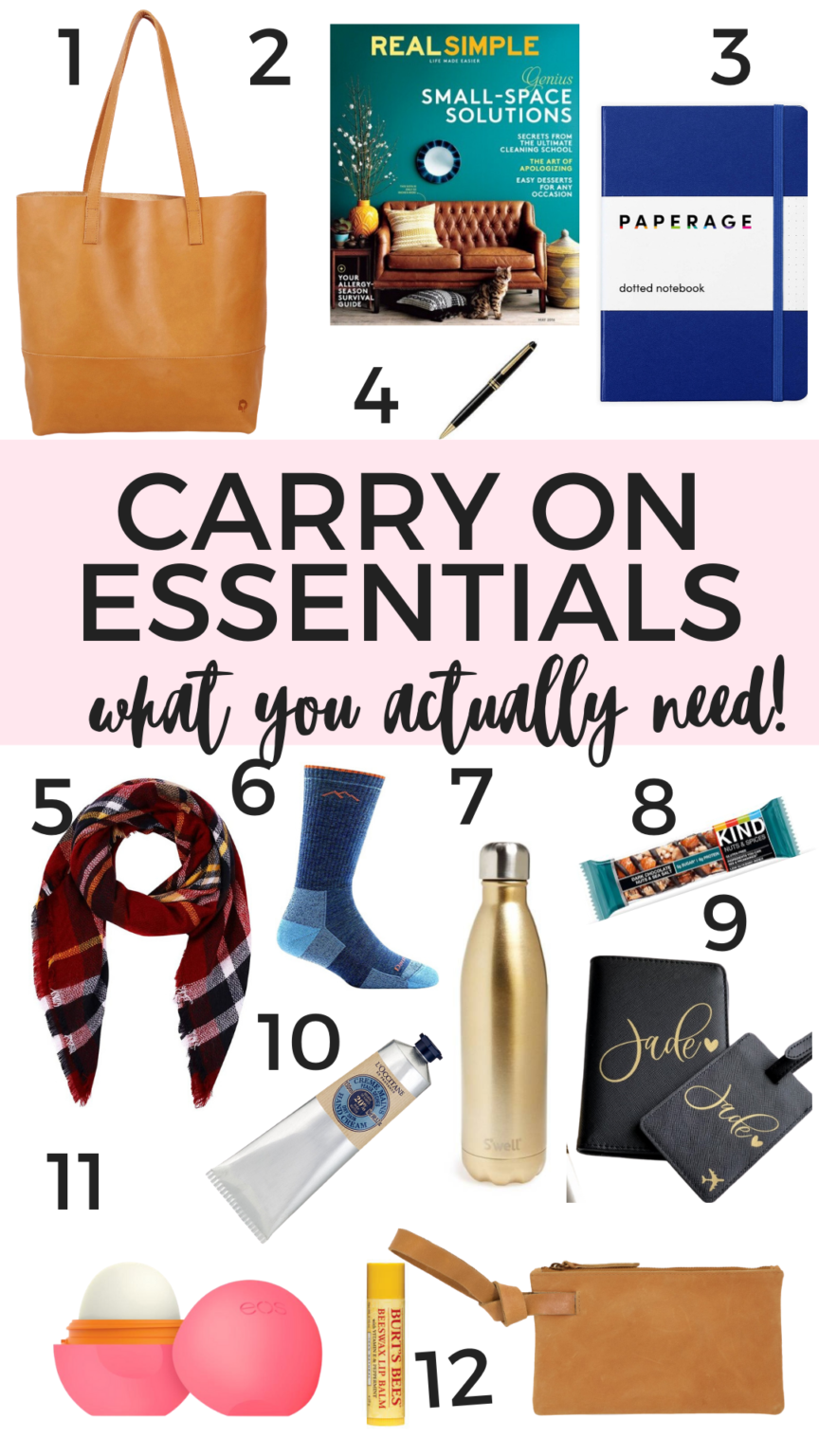 Paisley + Sparrow is a participant in the Amazon Services LLC Associates Program. This post may include affiliate links which means I may earn a small commission if you shop using the links below at no additional cost to you.  Thanks so much for supporting me and this blog!
First of all, you'll need a bag to put all of your items in. Personally I like one that I can easily get into for pulling out my passport and boarding pass and can easily collapse to fit under my seat.
I live and breathe by my Mamuye tote and I'm always getting compliments on it! (Note – this is to hold your items during your flight, not all of your essentials for your trip like all your clothes, etc. so a tote bag or smaller backpack works great for this!)
2. A magazine or book
When I know I'll be traveling I'll save up my magazines so I have new material to read. I also like to hand off my magazine to a stranger when I'm done so they can enjoy it too!
3. A journal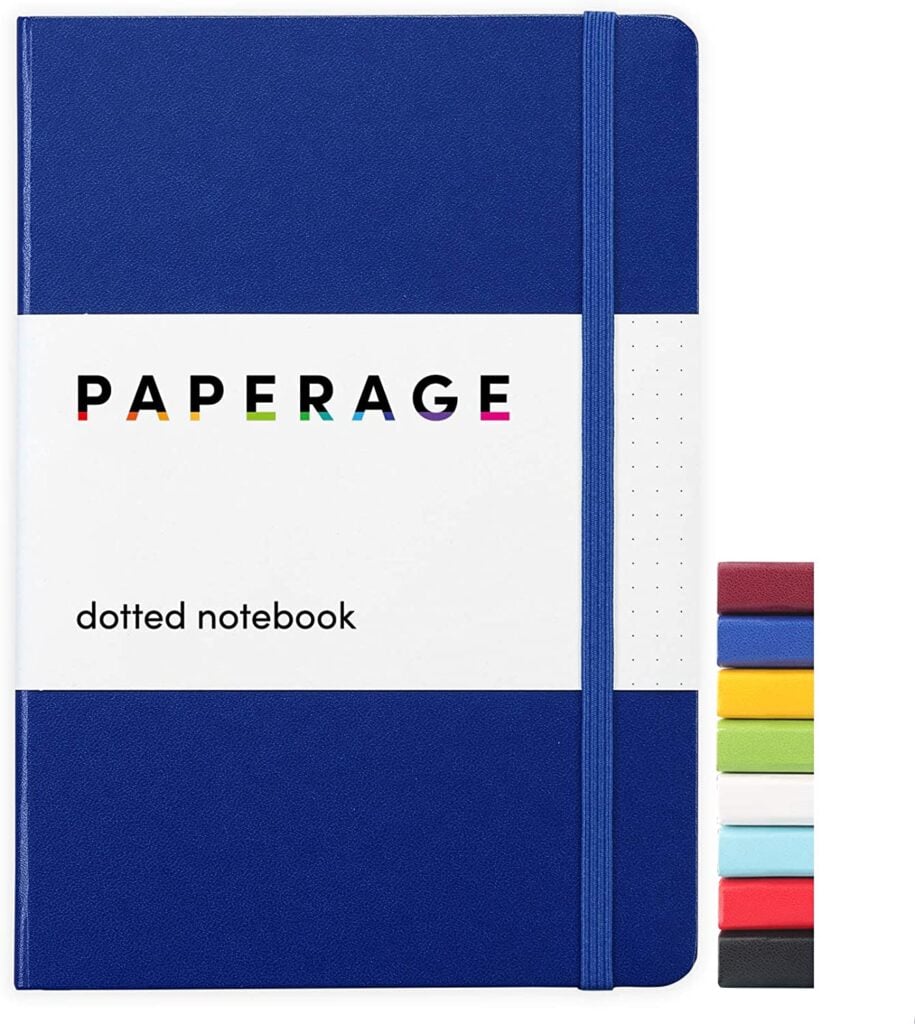 I love to journal when I travel even if it's just a few sentences of what I did that day. When you have a lot of time on a plane it's nice to have a space to jot notes, ideas or thoughts.
I love these dot journals Amazon!
4. A pen
Pens are necessary for journaling (duh) and also for filling out your customs forms (or you'll be borrowing from the 10 year old next to you…been there).
5. A scarf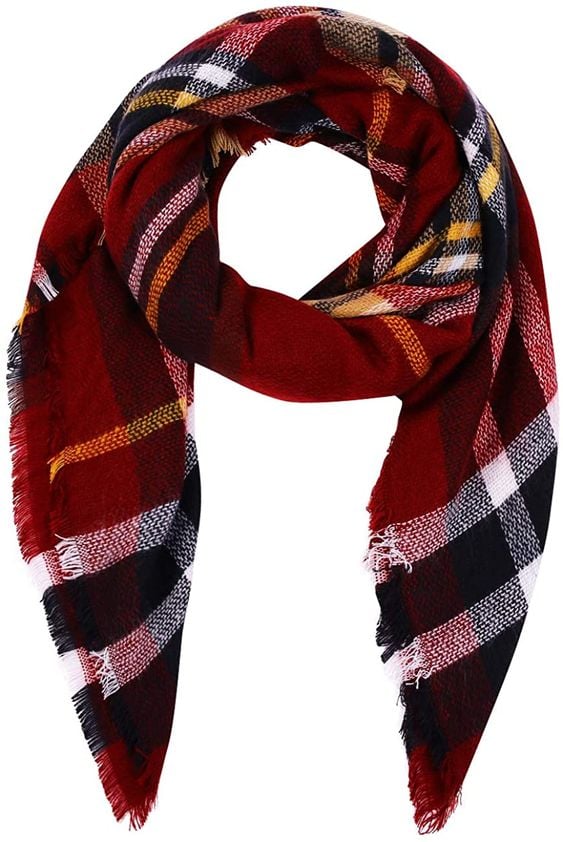 (Bonus if it's a blanket scarf!) I never fly without a scarf. They're perfect for wrapping up in when you're cold either on the flight or to/from the airport or using as a pillow when you want to take a nap.
You can also wear them through the airport, etc to free up some space in your carry on! I personally love these blanket scarves from Amazon – they're so inexpensive and come in a ton of colors!
6. Socks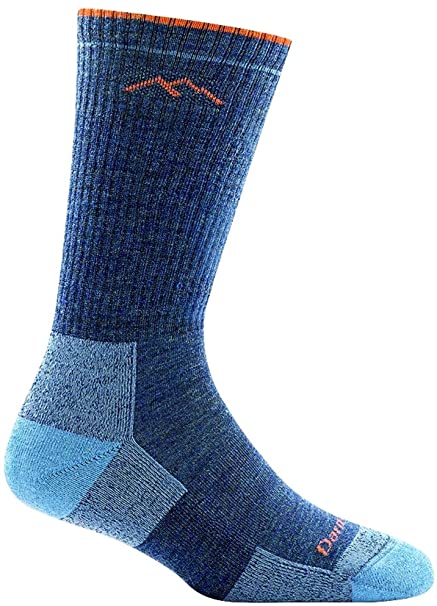 I don't care if it's 100 degrees in the place that you leave from AND the place you arrive, airplanes can be frigid.
Don't worry about looking like a dork, just throw them in your bag and if the a/c is cranked pull on your warm cozy socks! Nobody sees your feet, anyhow. Trust me on this one…bring socks.
Darn Tough socks are my FAVORITE.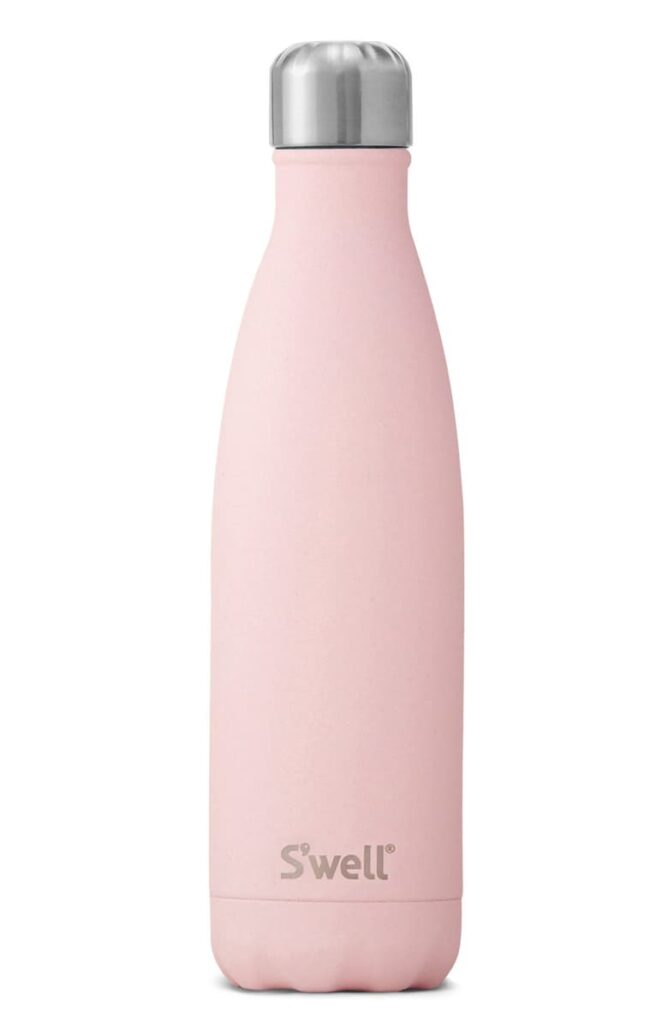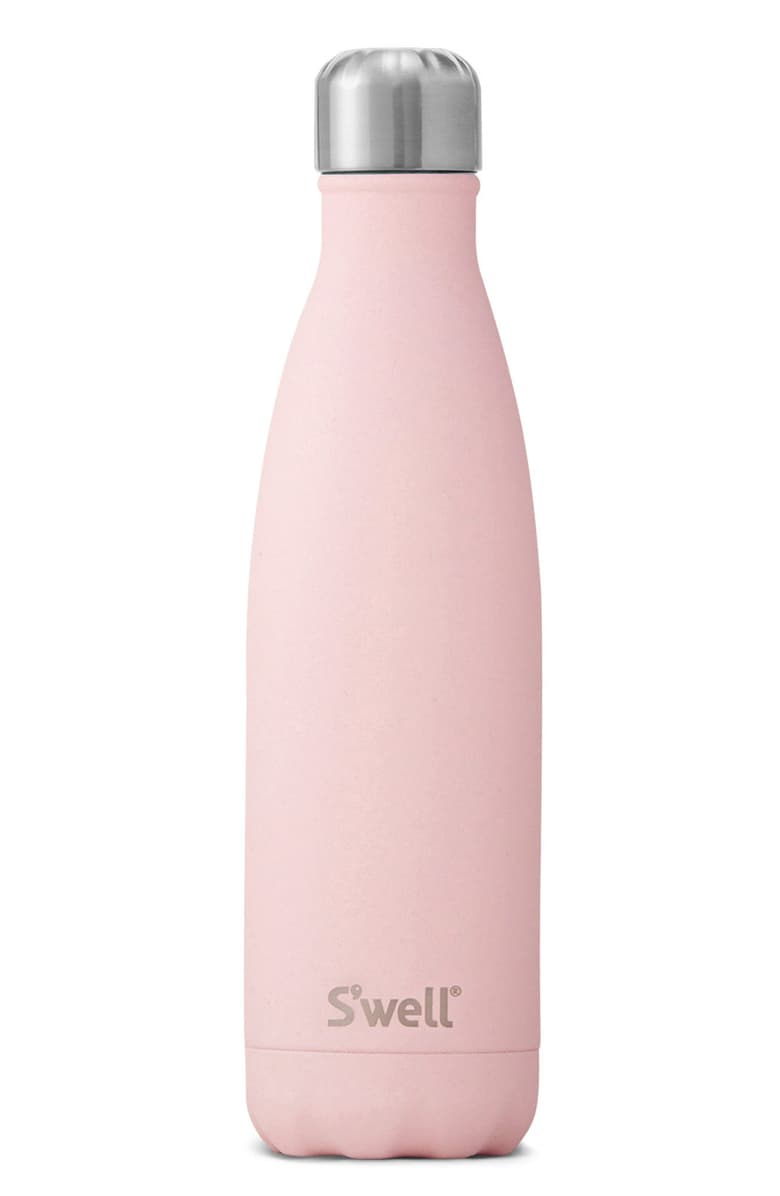 Be sure it's empty when you check in and fill it up after you go through security. Flight attendants are usually super sweet about filling it up if you ask nicely too. 🙂 Flying makes you really dehydrated so prevent getting all swollen and uncomfortable by keeping hydrated! I love S'Well bottles because they don't sweat or leak, keep your water cold and are pretty! 🙂
8. A snack
You never know when hunger is going to hit you so be prepared. Also, if you tend to get motion sick keep your stomach full – it'll help you to not get nauseous!
I love things like trail mix (make sure you put it in a ziplock bag or a reusable bag like this so you don't make a mess) or bars with protein to keep you full if you get stuck on a flight!
9. A passport holder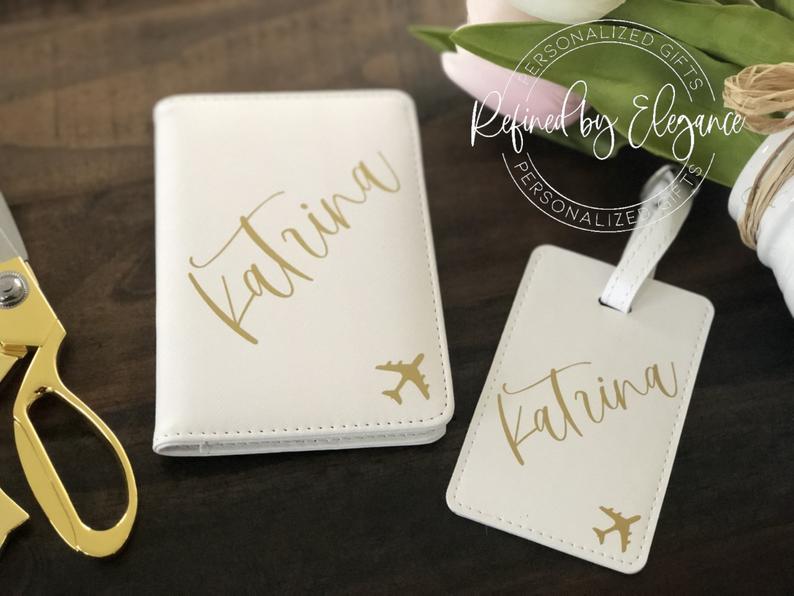 I like having my passport, boarding pass and important cards (ID, credit card, etc) all together so I can keep it safe. Getting a passport holder was one of the best things I ever did!
I love these passport holders from Etsy!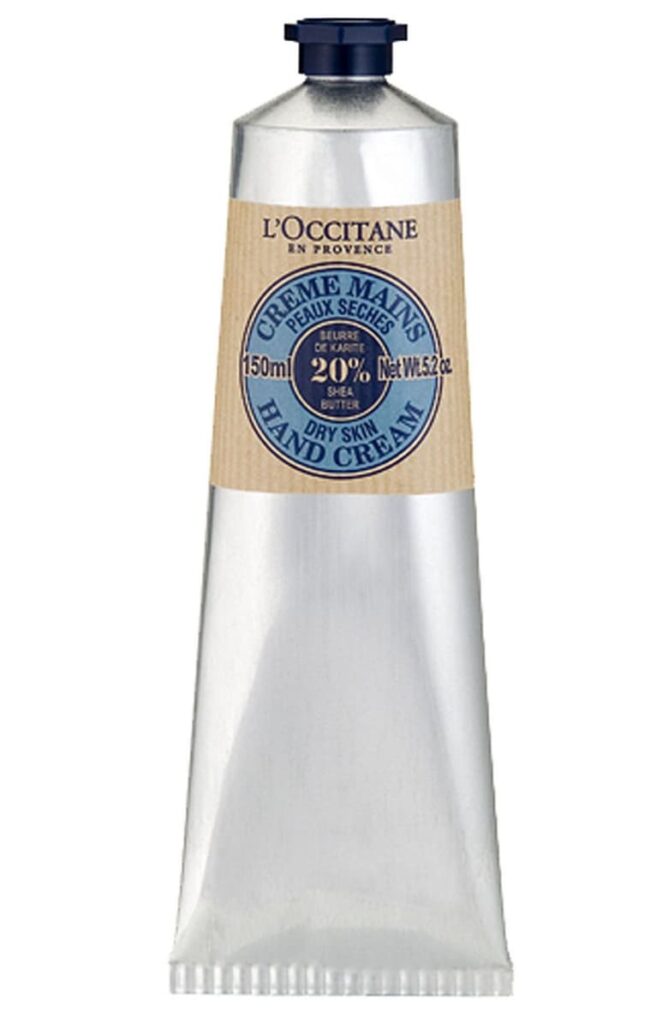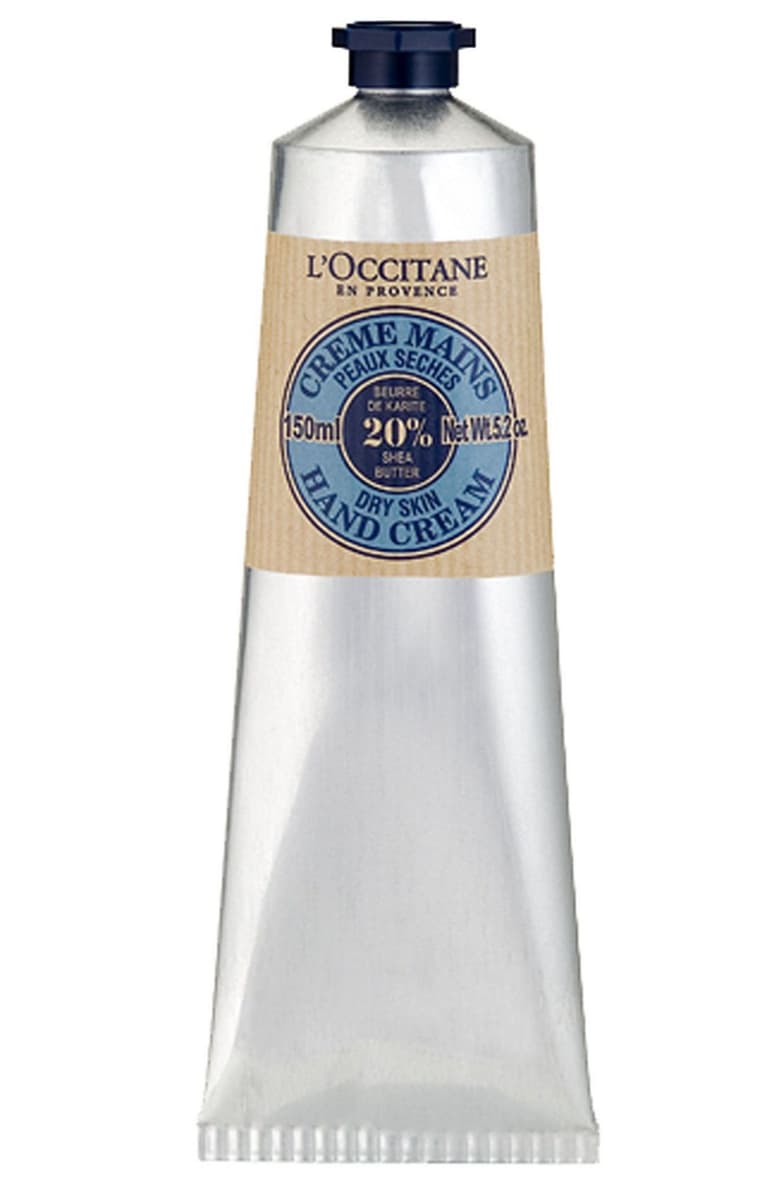 Similar to the water bottle, flying can really dry out your skin. Keep a small travel lotion in your bag for when your skin starts hurting!
This L'Occitane lotion is my go to for travel. It's perfect for dry skin, not oily at all and the travel size is perfect for flying!
11. Lip balm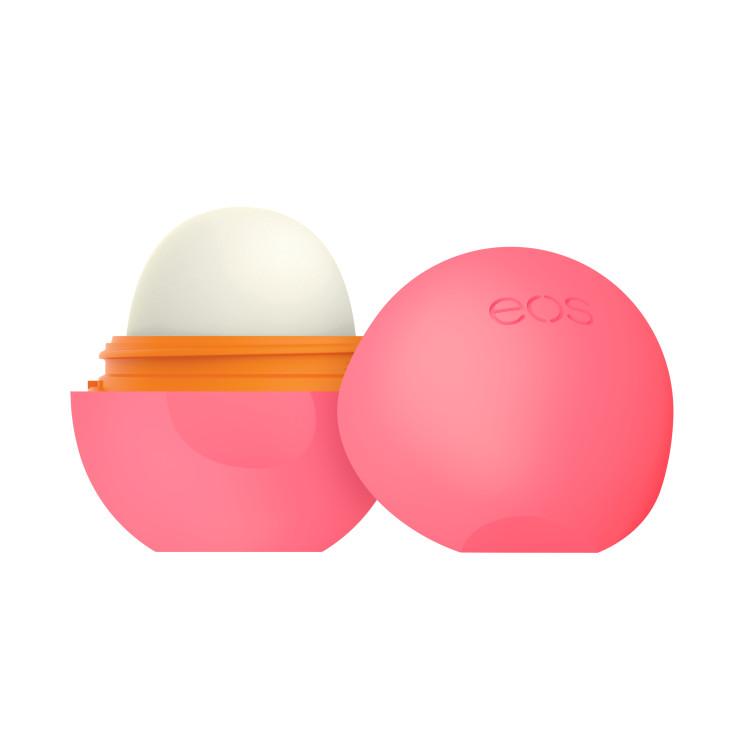 There are few things worse than being stuck on a long flight with no lip balm. Like above, flights can be so dry and you don't want to be licking your lips to try to relieve dry lips!
Throw in your favorite balm like above or try out one of my favorite lip sleeping masks for longer flight!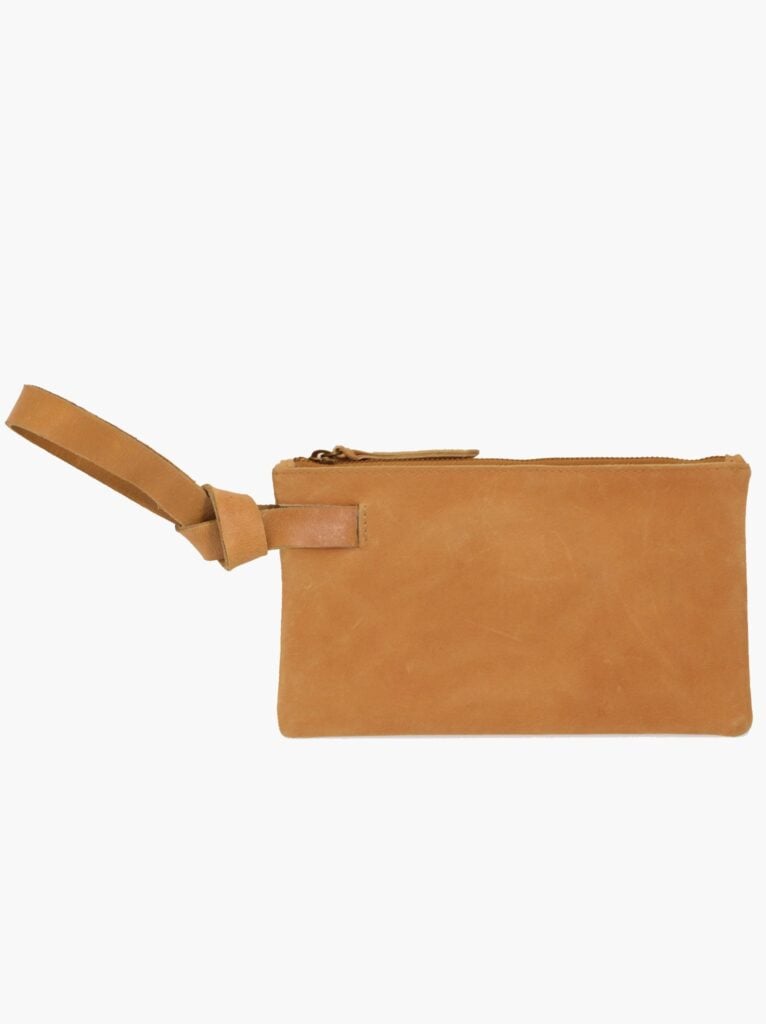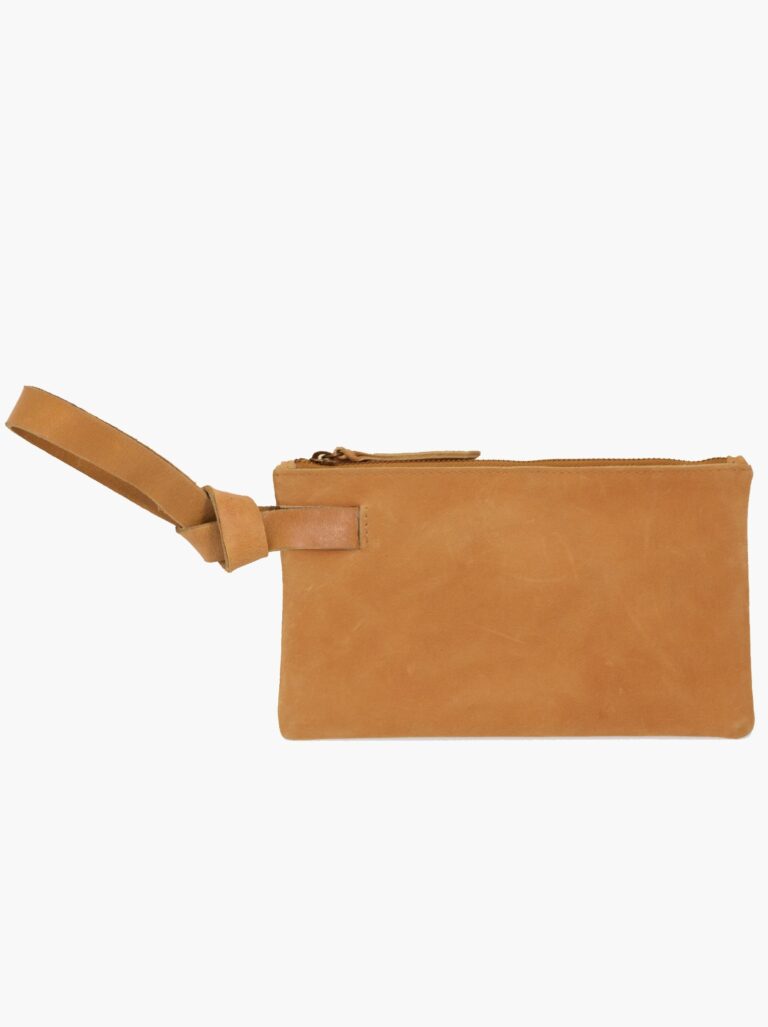 I keep my wallet/passport holder, lip balm, pen and lotion all in one little bag. It has all the things I need the most so it's super simple to just pull out my small bag for my necessities!
So there's what to pack in your carry on! I hope this helps anyone who struggles with what to pack. 🙂
And if you're traveling with babies, be sure to check out my 21 Tips For Traveling With A Baby!
For those of you big travelers, what did I miss?
Thanks so much for reading!
Jenn