If you're looking for ideas on how to decorate your bedroom, here are some tips to create a boho inspired bedroom.
A lot of people love the idea of creating an eclectic and bohemian look in their bedrooms but don't know where to start. This article will help you get started with some easy to do boho bedroom ideas!
From the color palette you should consider to bedding ideas and wall hangings, there's a lot of different elements that make up a bohemian style bedroom. I'll help you get started on a creating a bohemian space you love!
What is Bohemian Style?
Bohemian style, or boho style as many call it, is a free, artistic style that features a multitude of bold colors and patterns. The goal is to create an inviting space that is warm and comfortable. It's eclectic and unique, perfect for free spirits.
It's easy to get carried away with this type of design so it might be best to start by choosing one or two key elements. You can introduce all the different aspects later on when you feel more confident.
Most bohemian decor will have earthy tones, flowers, metallic accents along with lots of natural elements. However, boho decor is also known as a free spirited and carefree style so it can include lots of other things, such as bright colors, patterns and decorations.
The boho bedroom should always be full of artistic elements in order to create that bohemian feel. The best thing about this style is that you can go in any direction with it without going against the theme.
This is precisely why so many people are choosing to decorate their bedrooms in this bohemian style because it's so versatile and unique! You can pick and chose the elements that work best for you and your room.
A bohemian design can be used in any room of the home, which makes it a great choice for those who want something different or unique without overpowering the rest of the design elements throughout their home. Today I'm going to share some bohemian interior design tips for your bedroom!
Best Color Palettes for Boho Inspired Bedrooms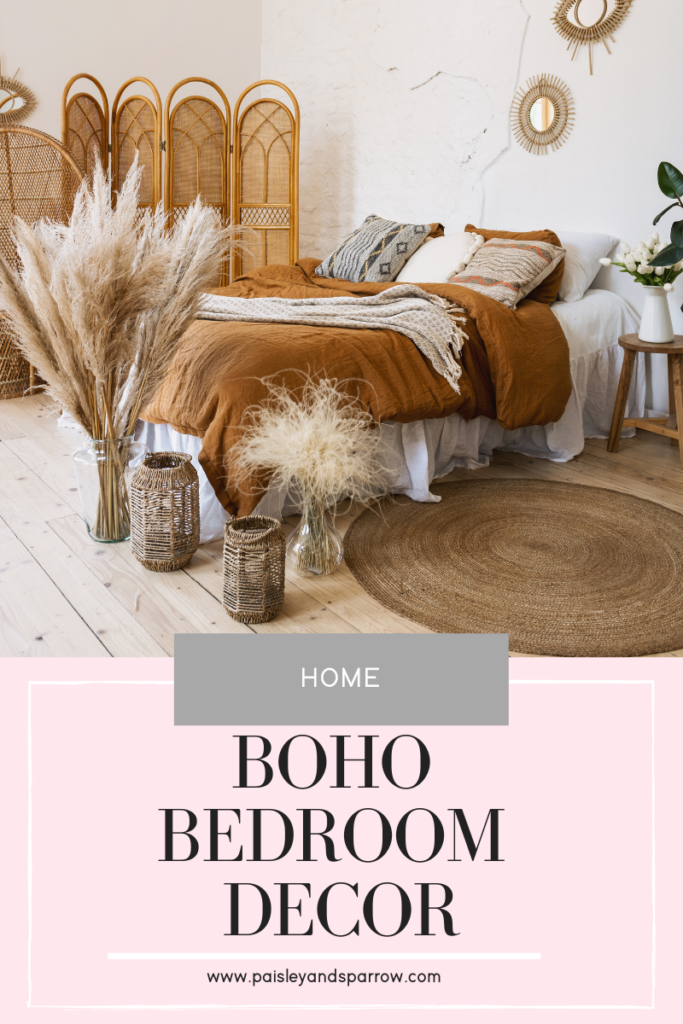 1. Earth tones
Earth tones are always a safe choice when it comes to decorating your bedroom in the boho chic style. There is no need to try out bold and bright colors until you're comfortable with adding them. Instead, go with earthy hues such as browns, greens, blues, purples and reds.
2. White Walls
You can also keep it simple by adding lots of wall art and patterns to white walls. This is a very chic and modern style choice that can be used in most bedrooms because it's subtle but effective.
Choose light shades of white, off-white or cream as your wall color so that the colors you choose stand out against the backdrop.
3. Bright Colors
If you want to use a bright, vibrant colors in your space, make sure that it fits the boho theme. Bright colors such as reds, oranges and yellows might seem like a good idea but they can be too overpowering if used by themselves. Instead, try adding them as accents and using them sparingly.
4. Dark Colors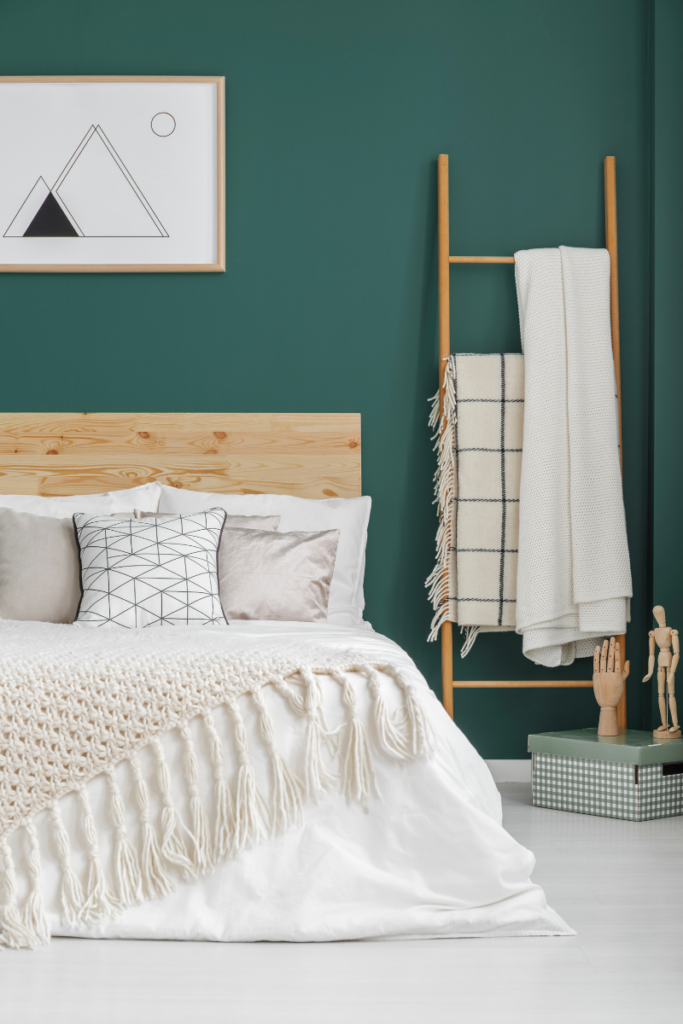 If you're looking for a bolder look, try using darker colors in your space. While typically a boho room isn't painted an extremely dark color, I have seen some beautiful rooms with a ton of black in it. It can be hard to achieve a bohemian flair with black, so I suggest starting out with a rich shade of brown, maroon or burgundy. These colors can be mixed with the earthy hues mentioned earlier for a very bohemian look.
Bed Ideas
Having a bed frame made out of natural materials such as rattan, wood or wicker is the perfect way to achieve a boho look. You can also go with something more modern and sleek by choosing furniture that has clean lines on it.
Neutral colors and natural tones are the best options for your bed. Neutral colors will make adding in different colors to your decor much easier!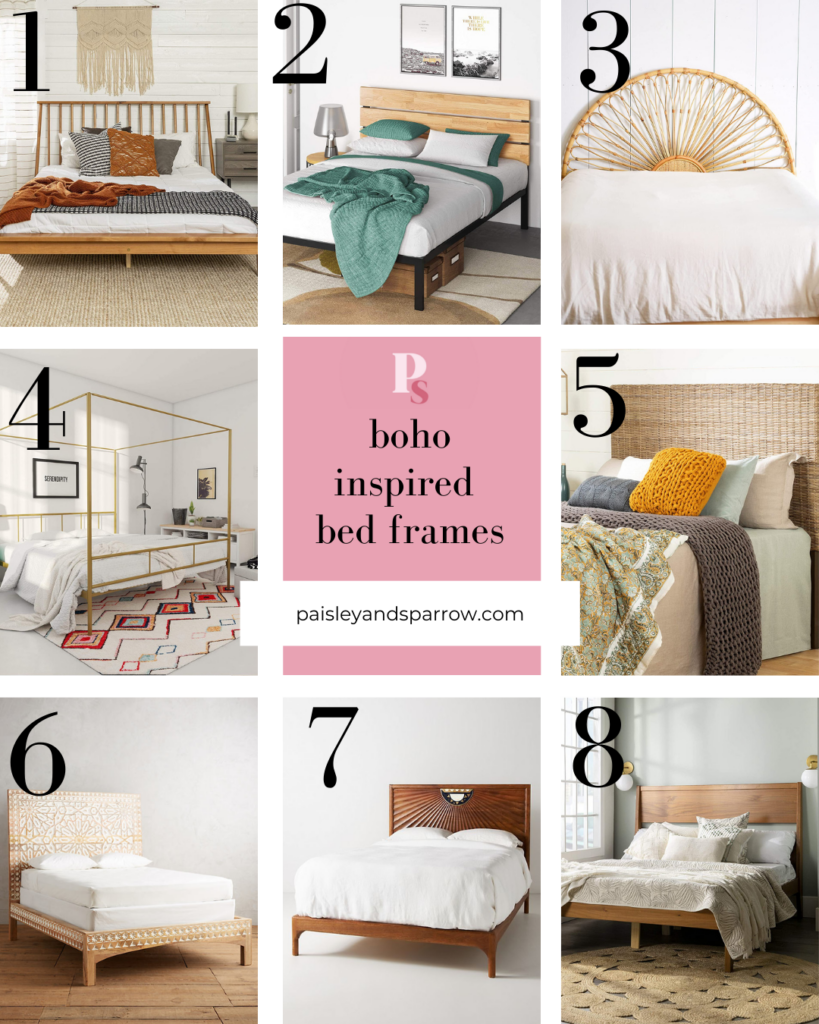 Here's a few beautiful boho style bed frames to choose from!
Bedding Ideas
Typically I love boho bedding that's more neutral toned and simple. You can choose from a simple, solid colored style – linen is a very popular choice for boho bedding – or a fun printed pattern.
Layering throws and other pillows are also very common for boho bedrooms! I'll chat more about that down below.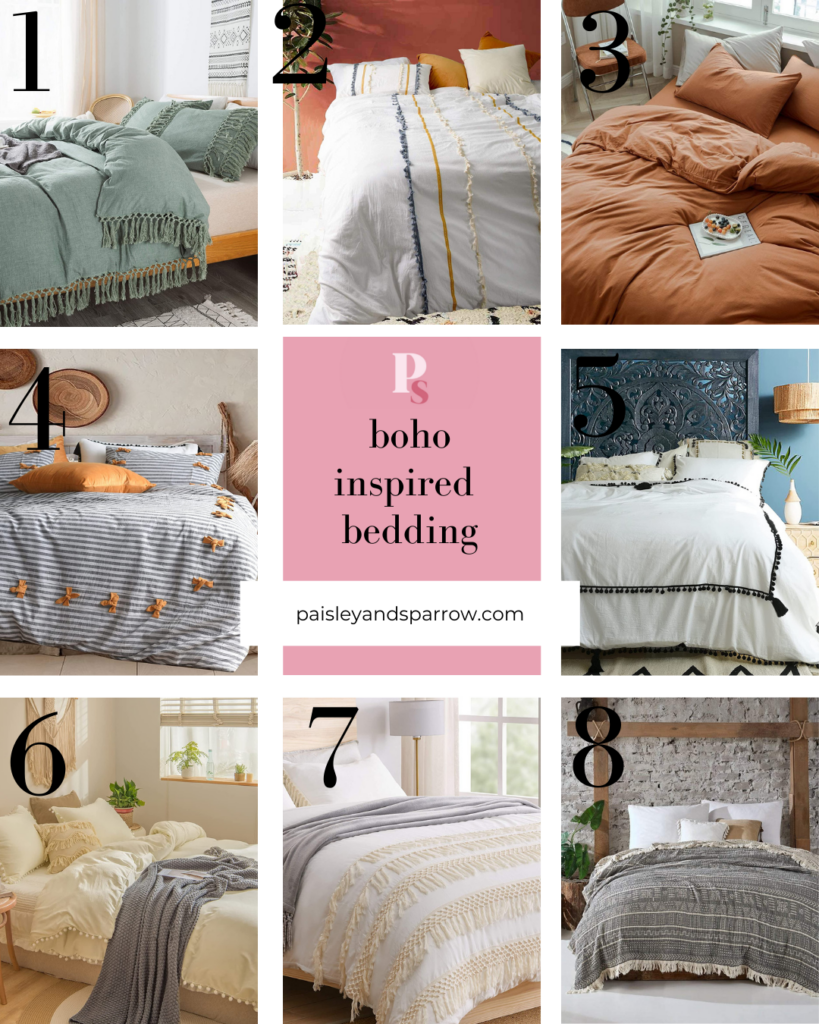 Here's a few of my favorite boho inspired bedding!
Other Furniture Ideas
As you know, you don't just have a bed in your bedroom! There's other things like nightstands and dressers, ottomans and poufs, chairs and more.
Depending on the size of your bedroom, whether you have a small bedroom or a large bedroom, you may need a lot of furniture or just a few extra things. Regardless, here's a few some of my favorite boho furniture for your bedroom!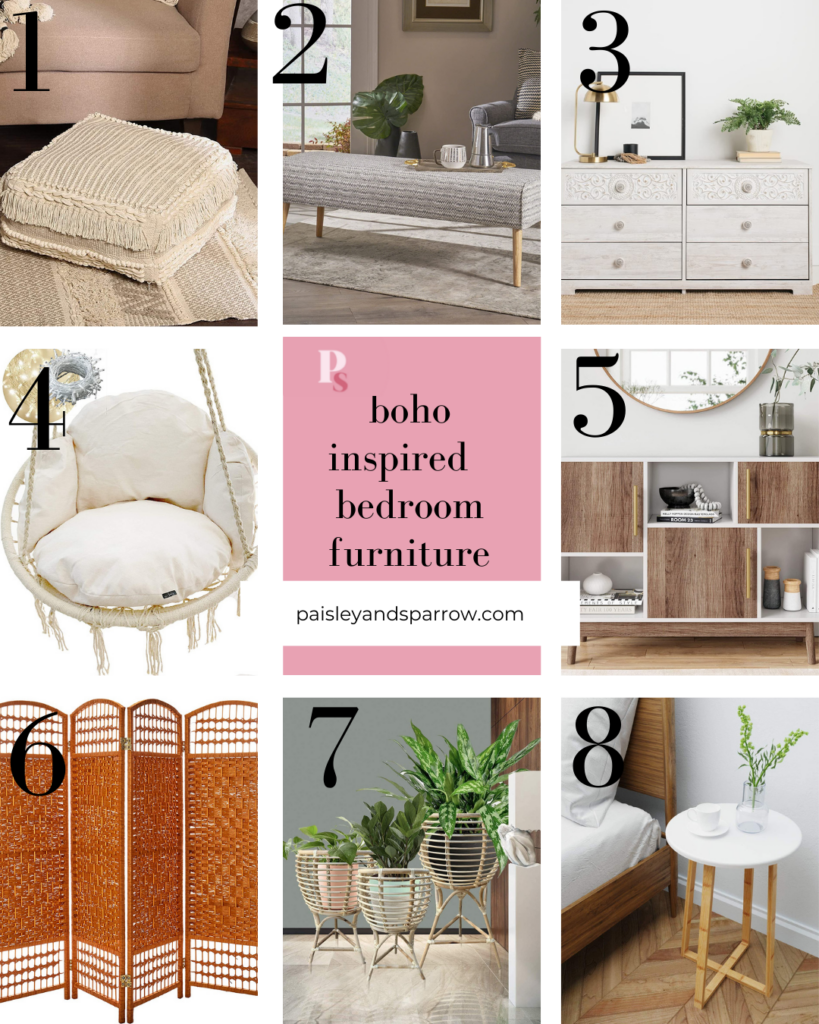 Boho Wall Decor
If your bedroom is looking a little bare and you need some extra decor or accessories, try adding some colorful artworks or paintings.
You could also create an accent wall with some paint or a collection of wall decorations. This will help give the room a focal point. Here's some of my favorites!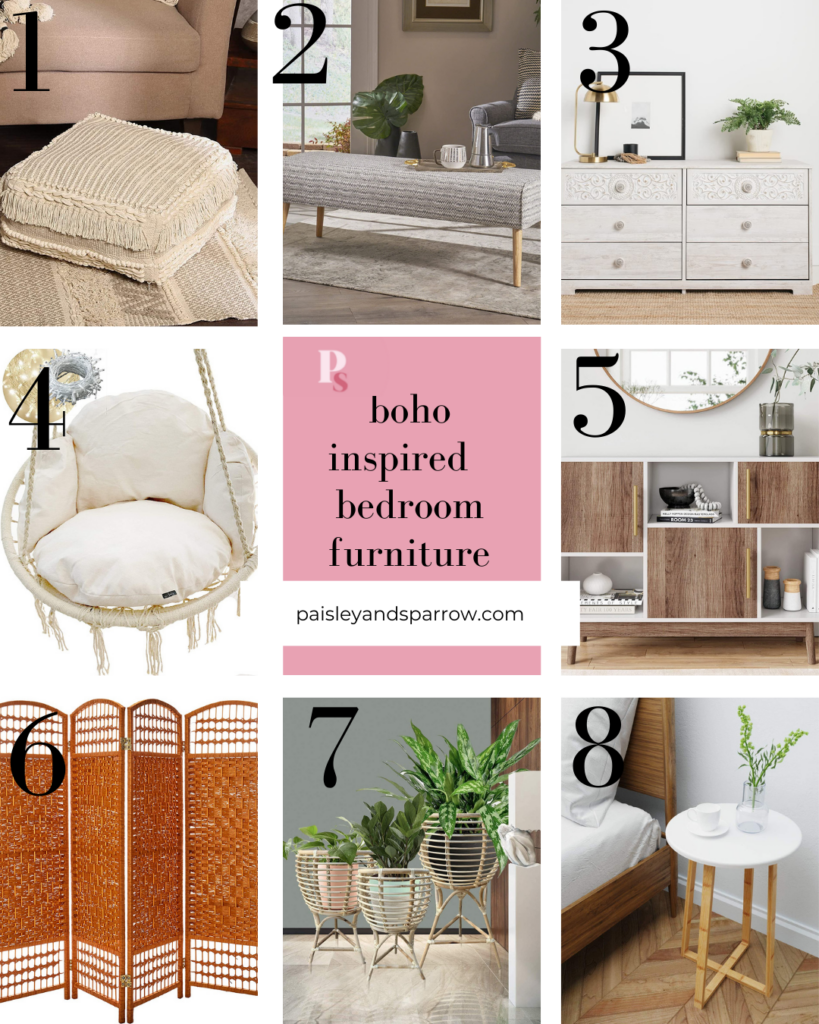 Boho Bedroom Accent Ideas
Do not underestimate the power of pillows and a throw blanket or two! They can transform any room in your home so make sure to have plenty of them.
Candle holders and lanterns are also a great way to add an artistic or bohemian touch to your spaceYou can also add plants to give your space a natural look that will help create an inviting vibe.