Everywhere you look – Pinterest, Instagram, magazines – you'll see the Anthropologie Gleaming Primrose Mirror. And it makes sense! It's absolutely beautiful, fits almost any vibe and is a showstopper.
The famous Anthropologie Primrose Mirror comes in a different sizes – the smallest size is 3′ at $548, 5′ at $898, 6′ floor length size at $1,098 and 7′ large at $1,598. It also comes in 4 different colors – gold, silver, verdegris and antique black. It also comes with a hefty price tag.
We purchased the Anthropologie Madeline mirror carry a while back during one of their big sales and we couldn't be happier. This style is an older version that they no longer but super similar to the Gleaming Primrose mirror.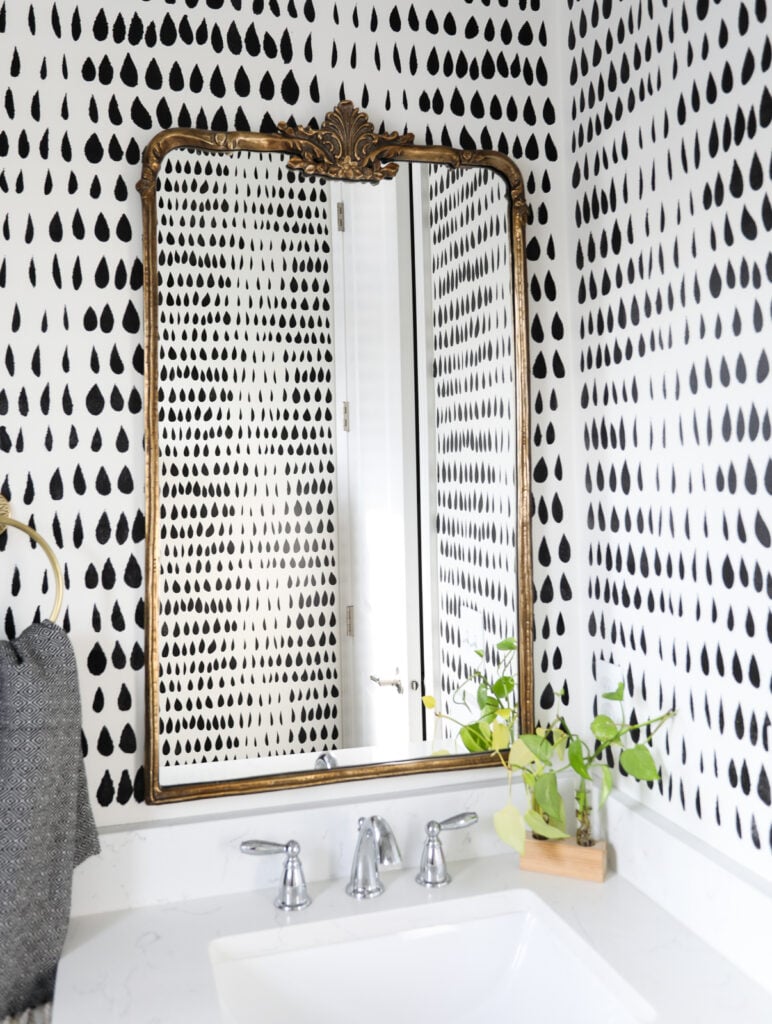 Paisley + Sparrow is a participant in the Amazon Services LLC Associates Program. This post may include affiliate links which means I may earn a small commission if you shop using the links below at no additional cost to you. 
We originally bought it for our powder bath in our first home and loved it so much that we brought it with us to our new home where it again, lives in our powder bath.
However, I know that the cost of this mirror isn't what many people want to spend or you don't have time to wait for it to go on sale. Today I'm going to share my favorite picks for the Anthropologie Gleaming Primrose Mirror Dupes! Amazing, stunning mirrors at a fraction of the price.
Let's get started!
15 Affordable Anthropologie Mirror Dupes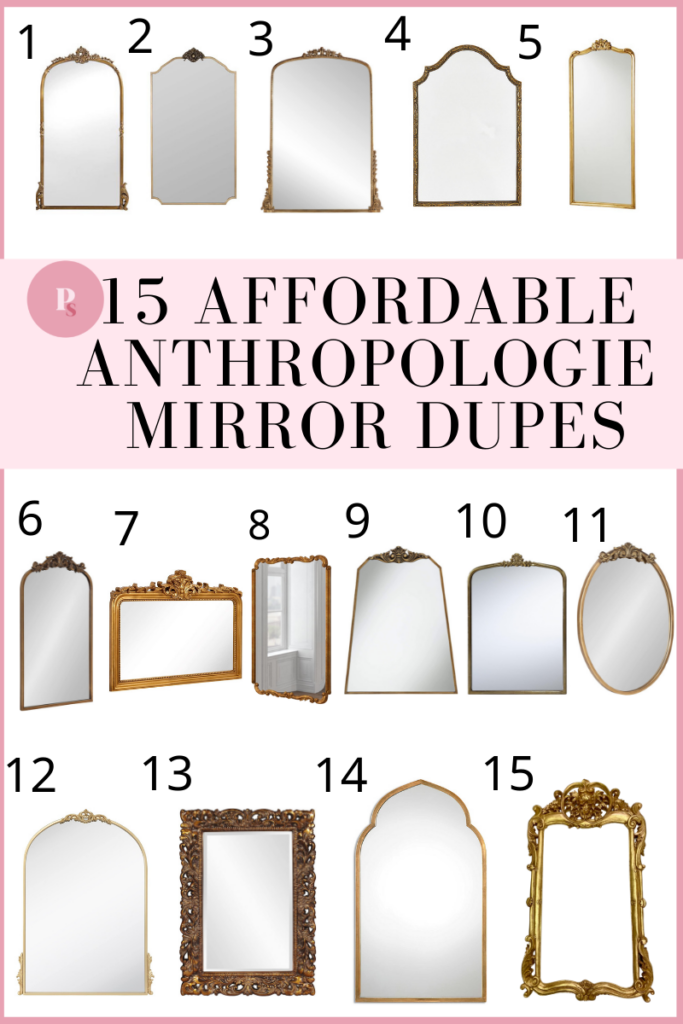 I'm going to put these roughly in order by price point from most expensive option to least expensive. Hopefully it helps narrow your search a bit!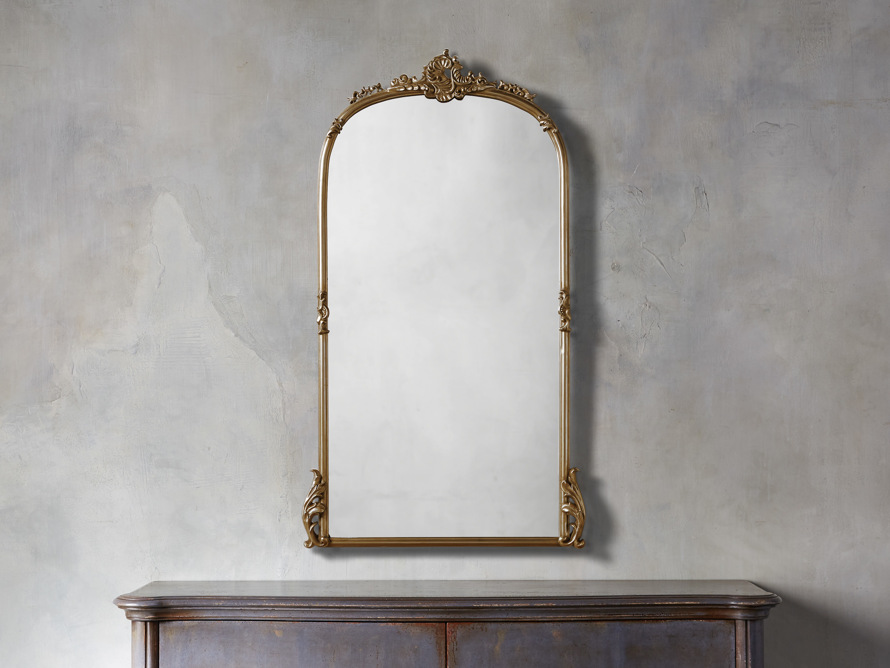 While this one is still up there in price, you do get a different size option with the 50″ size. If you need a 4 foot mirror that's the best Anthropologie mirror dupe, this is a fantastic option!
This one costs $699 making it the most expensive option on this list but it's also the most perfect dupe to the real deal.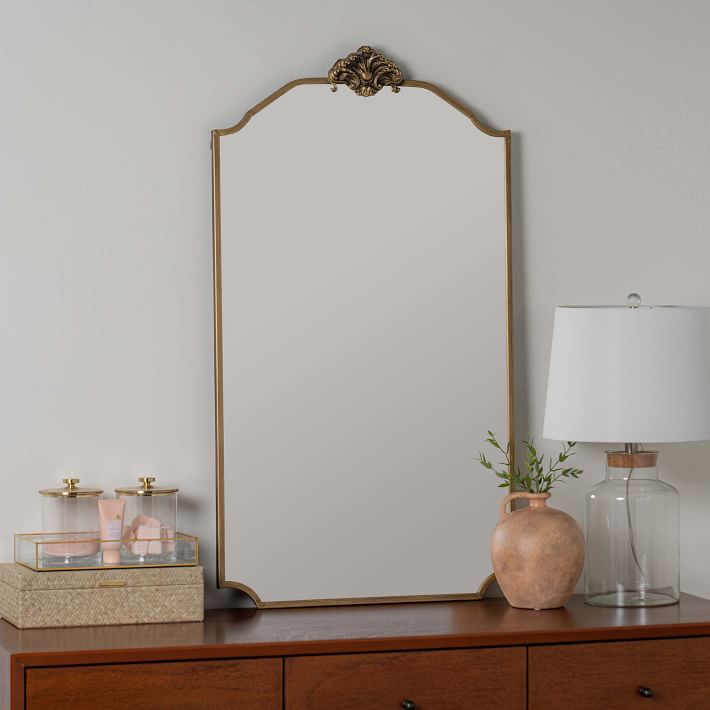 The West Elm mirror is a one of the closest Anthropologie mirror dupe with its beautiful jeweled adornments at the top. It's a half a foot taller than the smallest version of the Anthropologie mirror but less expensive.
It's definitely on the pricier side but worth every penny and a bit more affordable than the Anthro one.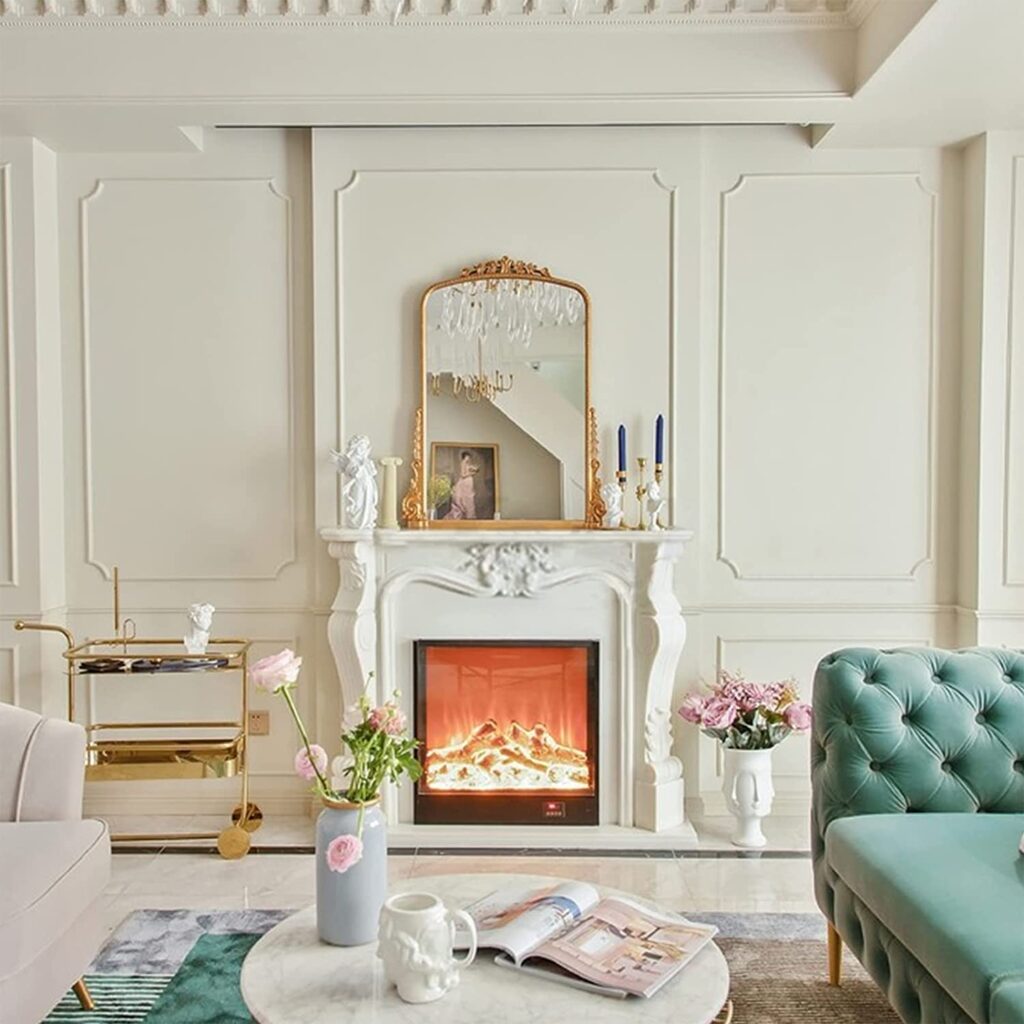 If you're looking for smaller sizes of the Anthro mirror instead of a large wall mirror, this Vintage Carved Mirror from Amazon is a great option! It has such a similar vibe as the original mirror at a smaller size than you could get from Anthropologie.
This is a great size for smaller spaces or a cute tabletop option.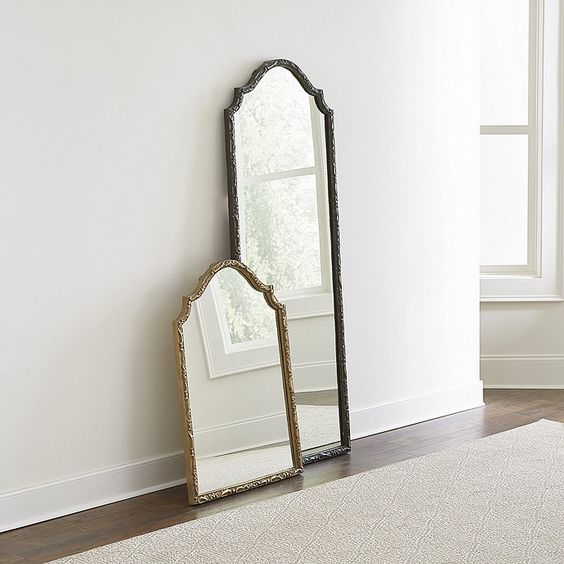 Another beautiful option that has detailing all around the mirror but without the large detailing at the top is the Rosamund Mirror from Ballard Designs. This one give you the 3 feet option for $200 cheaper! If you don't mind a mirror without the detailing at the top or sides than this is a fantastic option!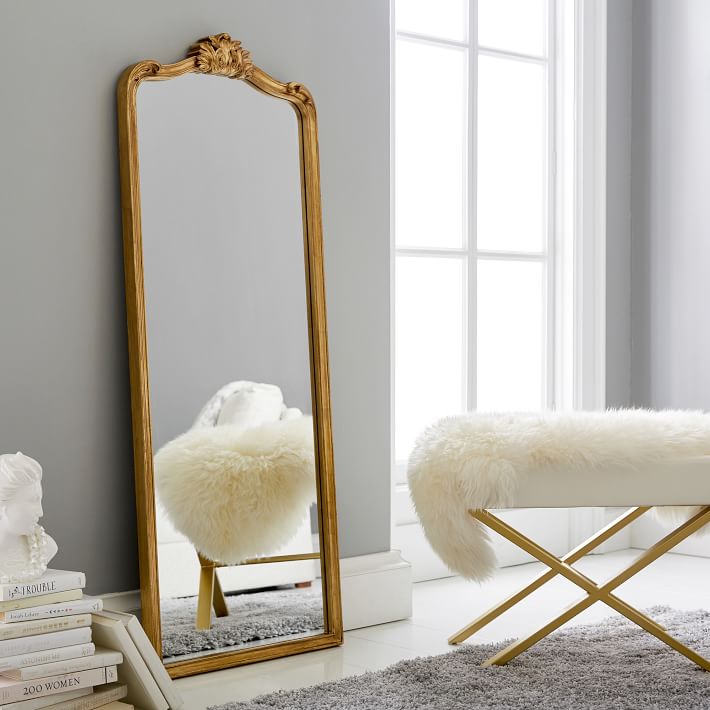 If you want a full-length mirror or one that is more wide, than tall, then the Pottery Barn Teen Ornate Filigree Mirror is a great option!
It has the same beautiful ornate top and comes in both floor-length size (perfect for a home office of a fashion blogger or master bedroom) or a much wider option that's roughly 25″ by 33″ that would look amazing on a mantle.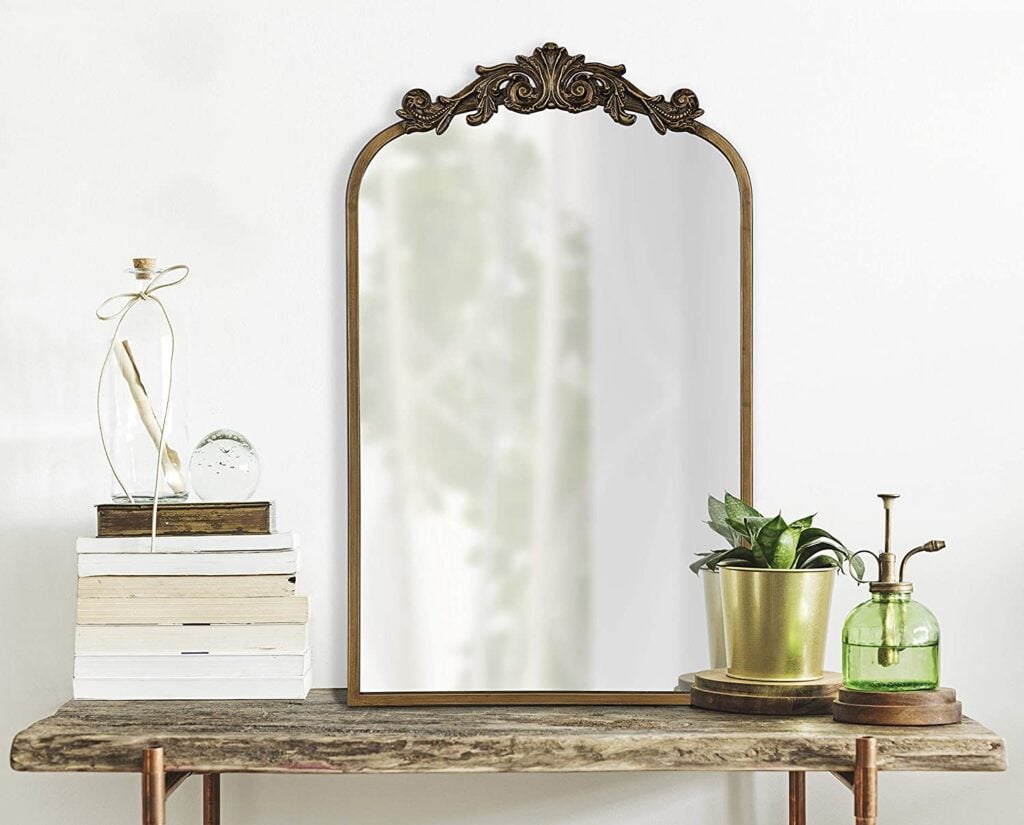 The top of this ornate mirror gives me major Anthro vibes! The only thing missing is the detailing on the sides but at this price it's totally ok! This one is lighter than the Anthro mirror making it much easier to hang.
Overall this beautiful mirror is a great option!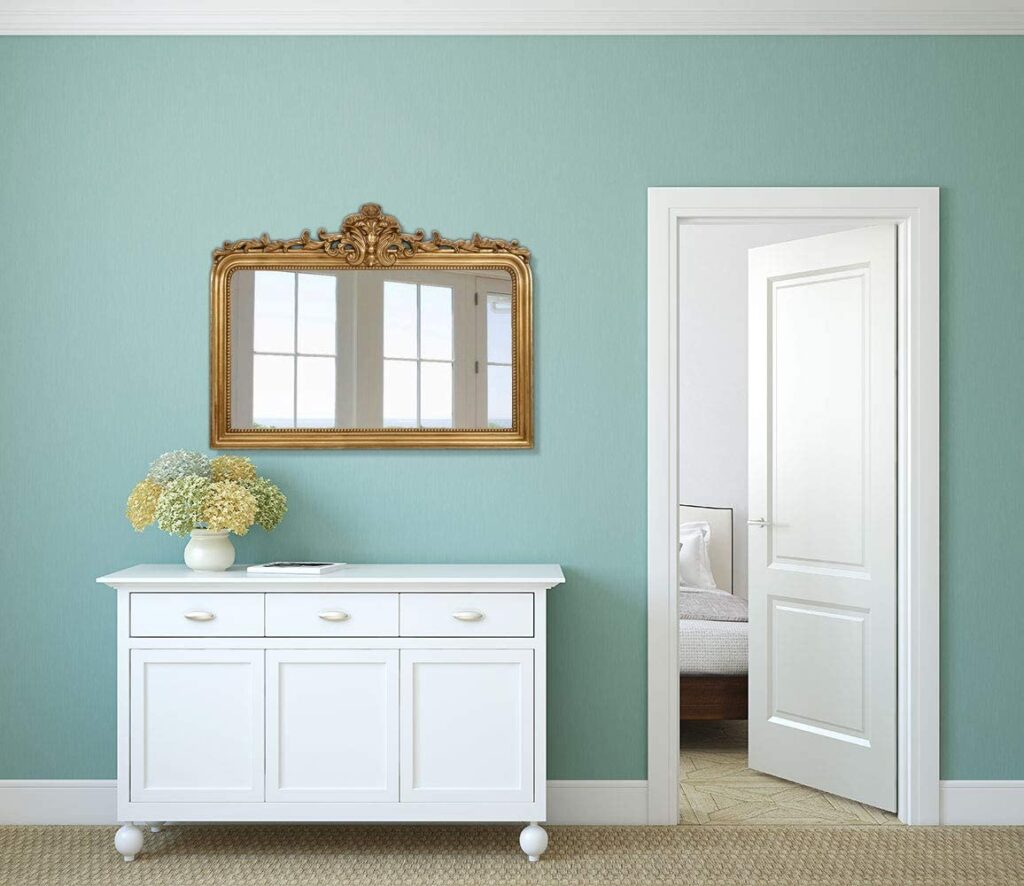 A mirror with a much wider frame than the primrose mirror is the Hamilton HIlls one. It has a much more glam vibe than the anthro one which would make a big statement in any room you choose to put it.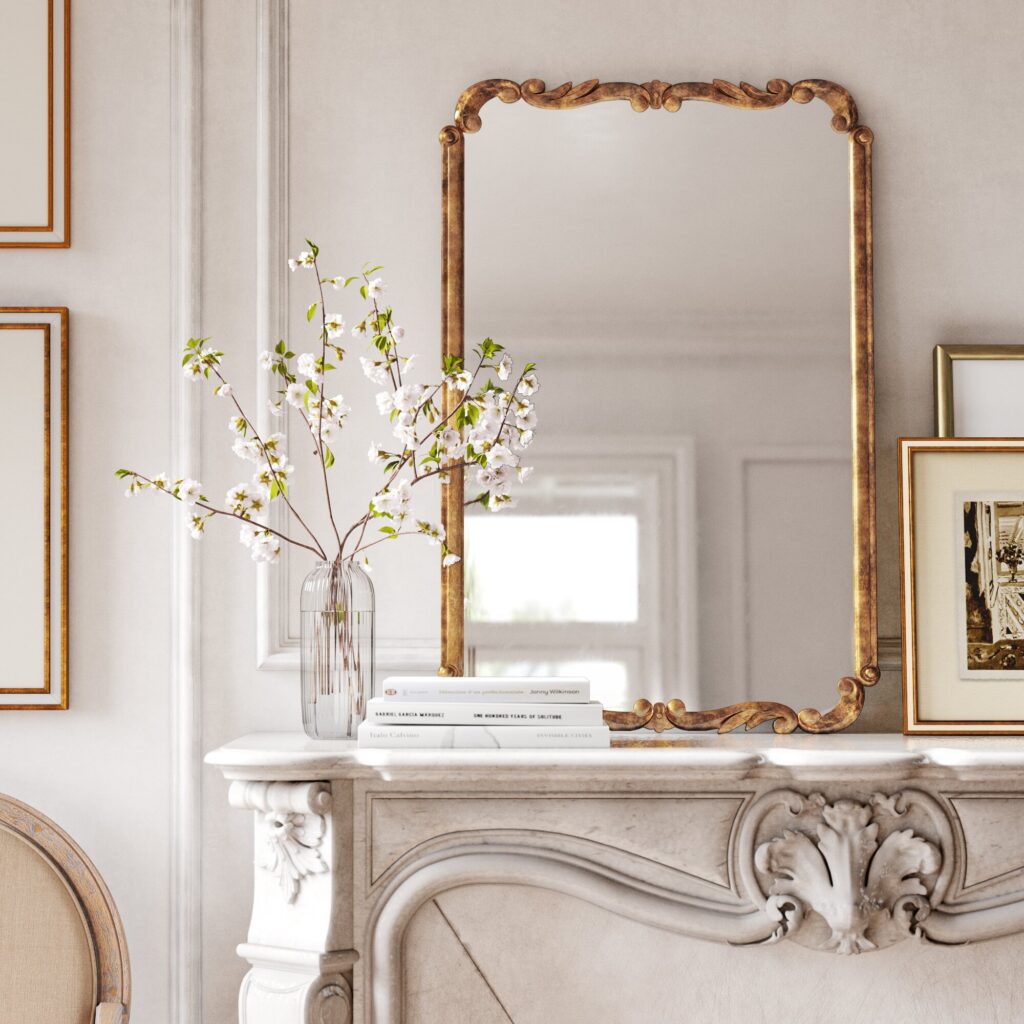 This Kelly Clarkson mirror is a good dupe without the large ornate detail at the top! This mirror frame is made out of engineered wood and resin and unlike many of the others, it can be hung both vertical or horizontal.
I absolutely love the curved detailing on the top and bottom of this gorgeous mirror. It's gives it an elevated look at an affordable price!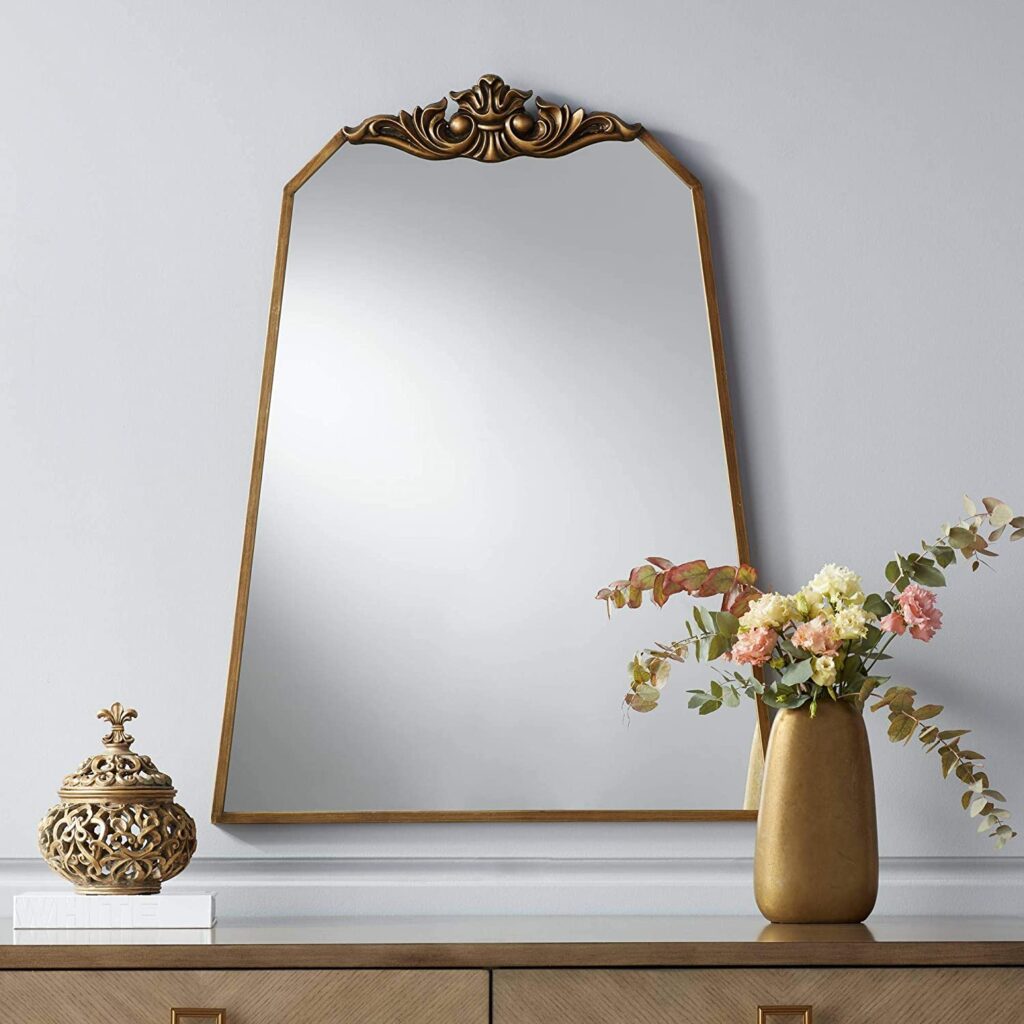 If you want something with a bit more unique shape than the Anthro mirror, the Noble Park mirror with it's slanted edges is a beautiful option. You still get the stunning ornate top with more simple sides. This is a show stopper at under $200!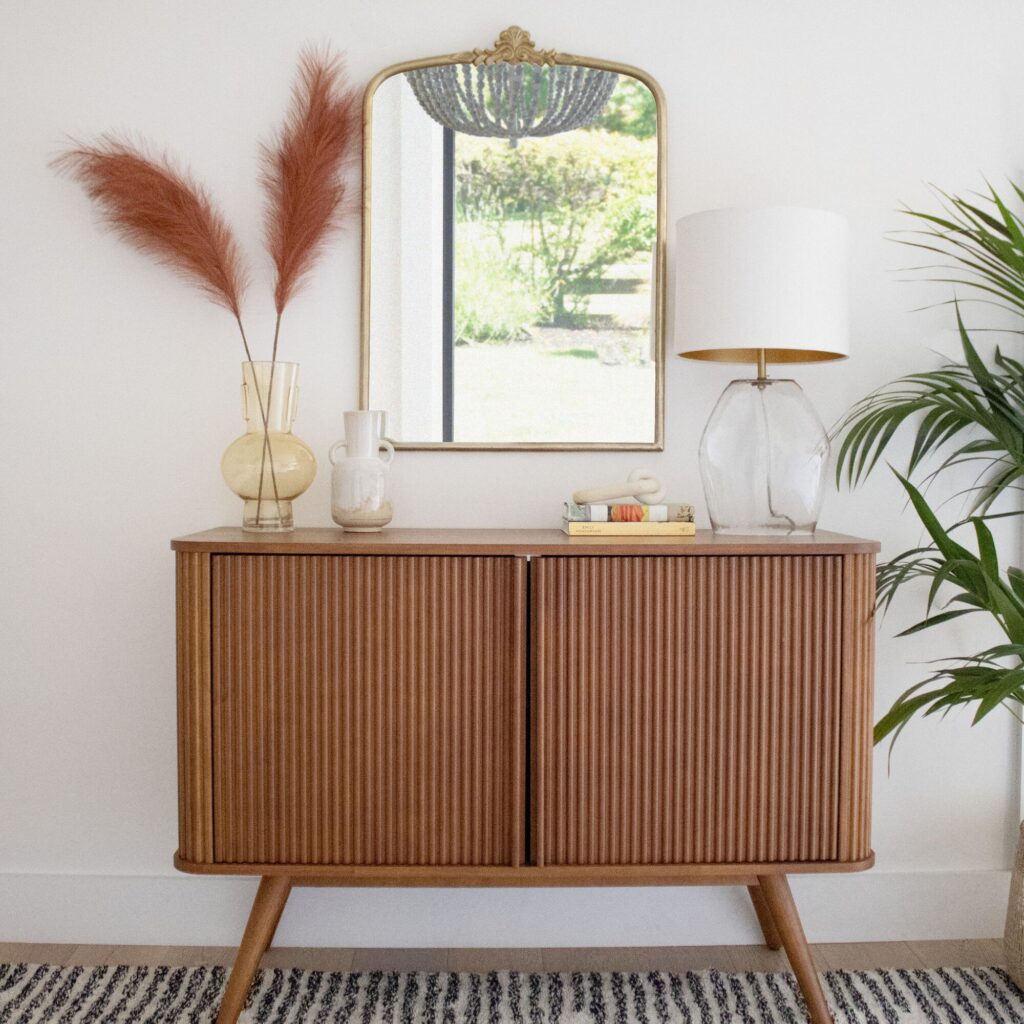 One of the least expensive options with the ornate details like you'd find on the Anthro mirror is this one from World Market! It comes in both gold and bronze.
This is a similar size to the smallest mirror from Anthropologie making it a no brainer if you want a great price on ornate gold mirror!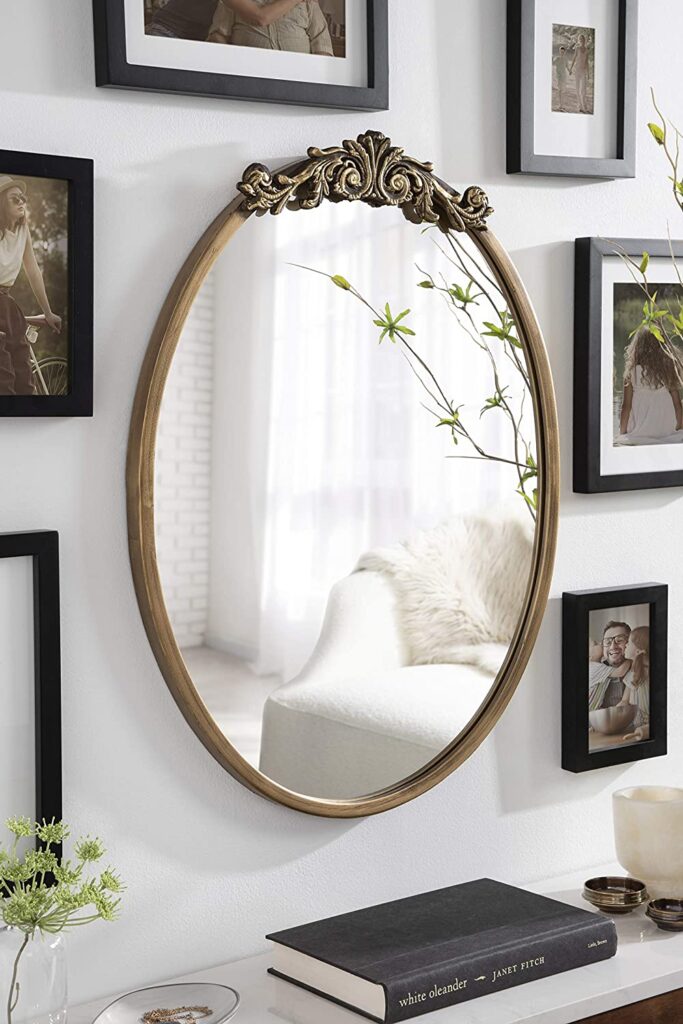 I wanted to give you one other shape option in case you didn't need one with a flat bottom! This beautiful oval mirror would look amazing on a gallery wall or above a dresser. It has the similar vintage vibe as the Anthro primrose mirror at a fraction of the cost!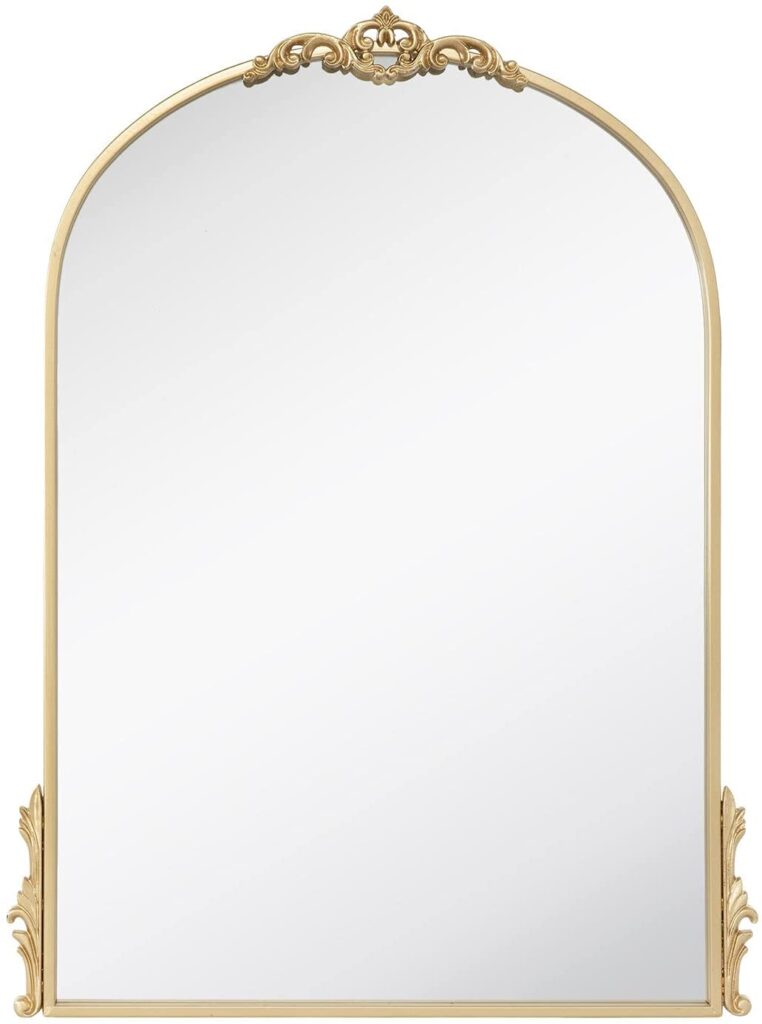 This mirror is such a good dupe for the Anthro one! The beautiful detailing on the top and sides have such good Anthro-vibes. Perfect for hanging or just setting atop a shelf or dresser!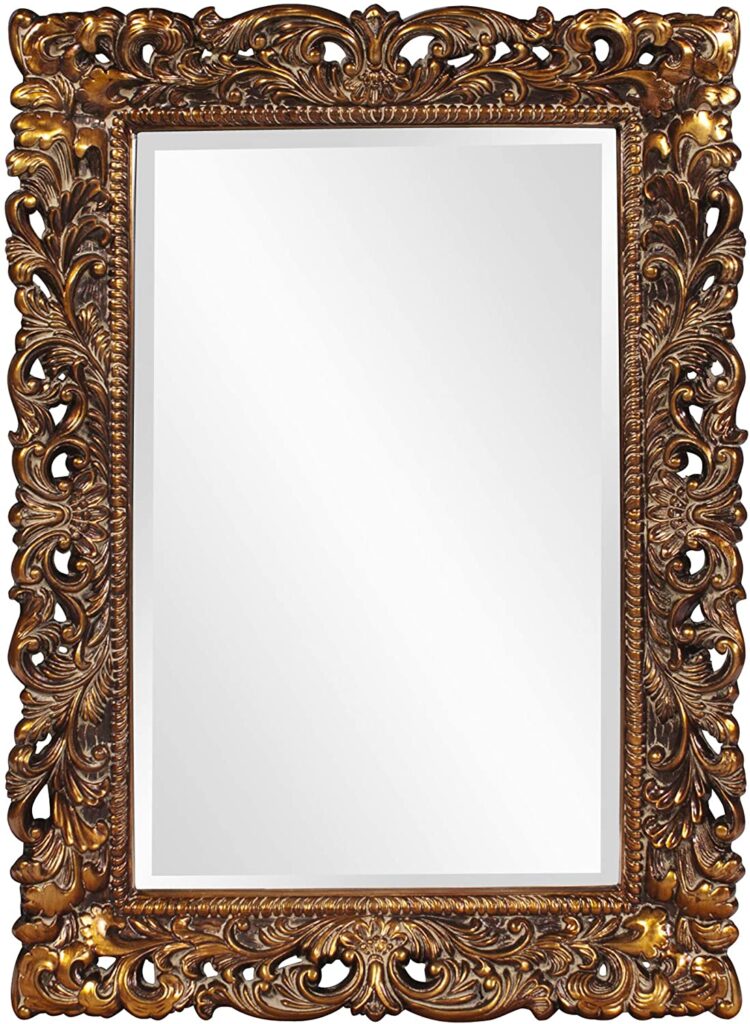 If you want something rectangular, and maybe a little bit more out there, this is a great one! It looks like something you got right out of a vintage shop and would look stunning in any home!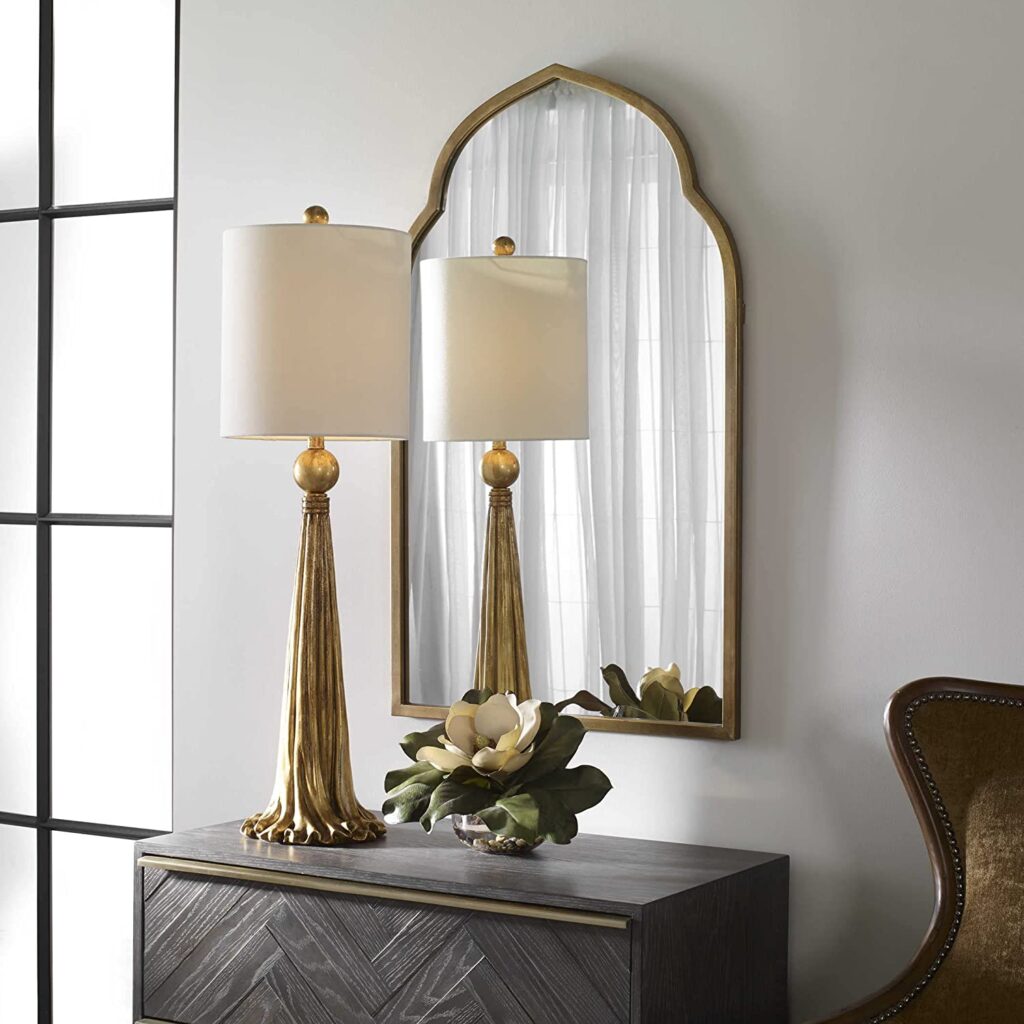 Another beautiful option if you want something with out the ornate detailing is this one! The sleek, curved lines that come to a point at the top give it the perfect amount of style. Place this on a dresser or hang it up!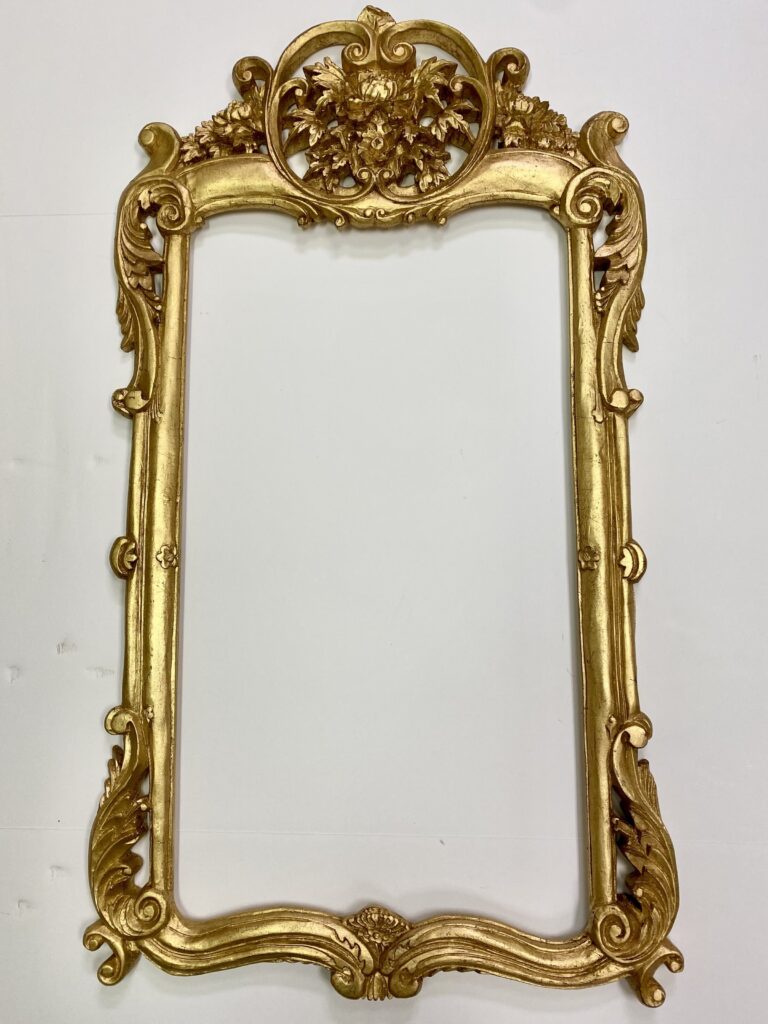 If you're looking for something a bit more narrow, check out this one! It's tall with a gorgeous amount of detailing on the top.
If you want to compare these to Anthro's, here's the link for the Anthropologie Gleaming Primrose Mirror!
I hope this helps you find some amazing Anthro dupe mirrors for your home! Want more? Head to this post all about my Anthropologie coffee table dupes!