Looking for midi skirts? Midi skirts are the perfect length for both casual wear as well as dressing up and I found the cutest Amazon midi skirt!
When I was pregnant with Miles, I started wearing a ton of skirts. I've never been much of a skirt girl but something switched in me during that pregnancy and now I can't get enough of them! Midi skirts are my current favorite and I found this midi skirt on Amazon that I figured I'd try out!
Amazon Midi Skirt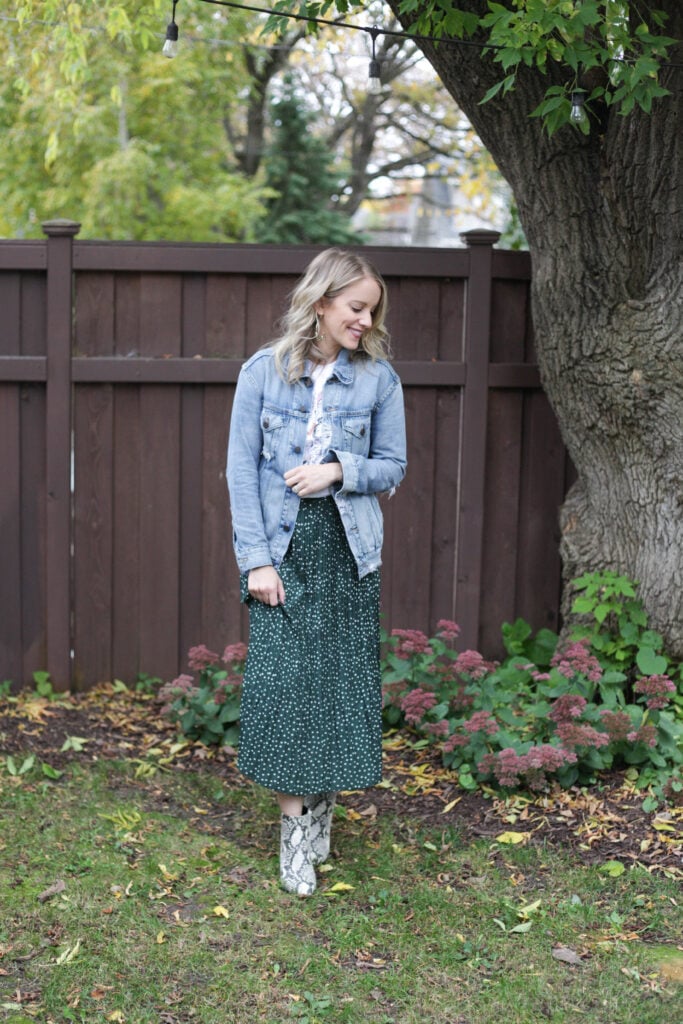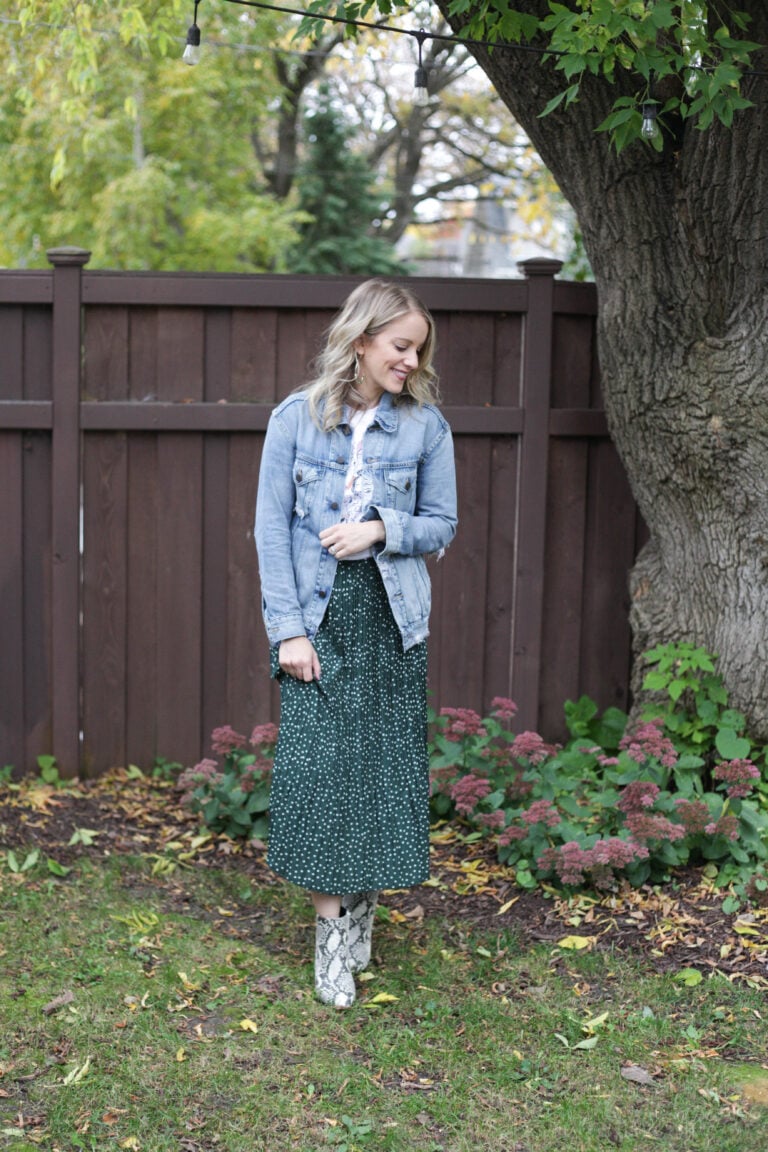 Paisley + Sparrow is a participant in the Amazon Services LLC Associates Program, an affiliate advertising program designed to provide a means for sites to earn advertising fees by advertising and linking to Amazon.com.This post may include affiliate links which means I may earn a small commission if you shop using the links below at no additional cost to you. Thanks so much for supporting me and this blog!
I don't buy a ton of clothes on Amazon and debated for literally weeks on buying this skirt. I kept coming back to it and figured I could always return it if the fit or fabric weren't the best so I bought it.
To be honest, I wish I would've had this when I was pregnant! It's the exact style of midi skirt that I loved wearing during my pregnancy!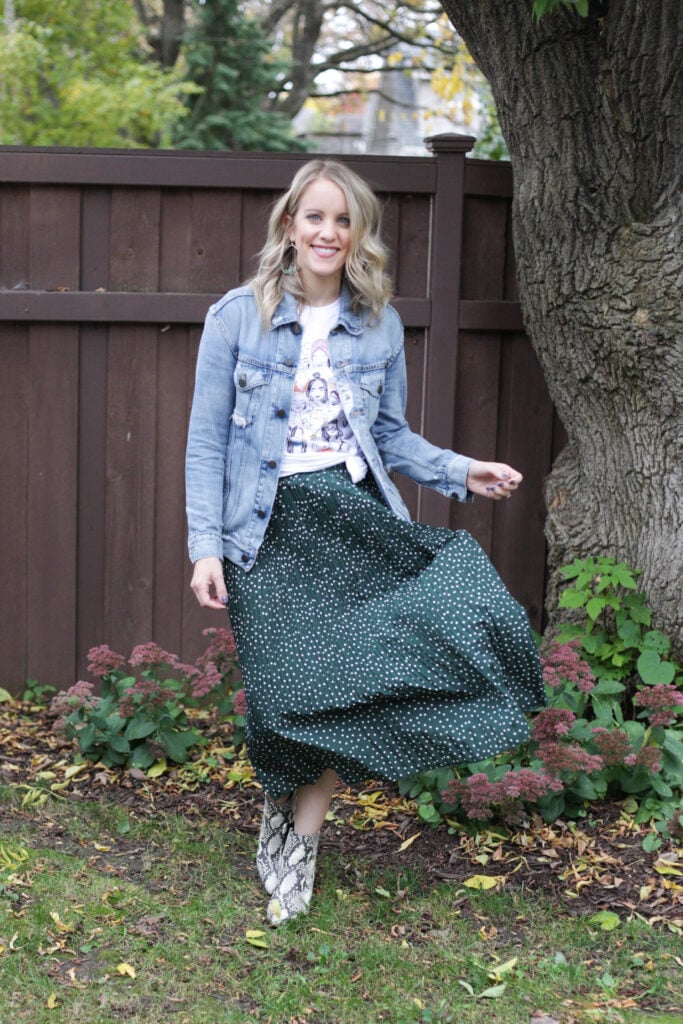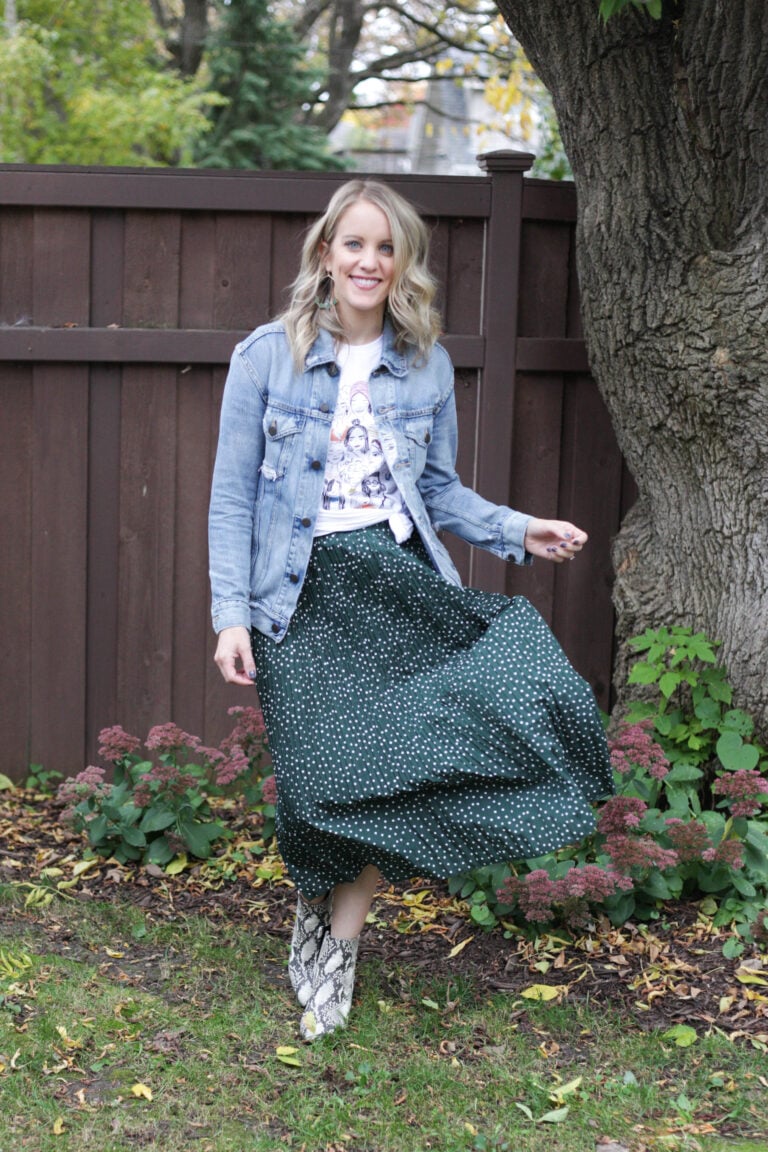 However, it is perfect for postpartum (and just regular) bodies too! The waist is stretchy and can be worn hight waisted (like I have it), mid rise or even low rise if you have super long legs.
This one fits me almost more like a maxi since I have short legs but I actually really love this length. It's perfect enough to see my booties peeking out but not too short that booties look funny with too much skin showing.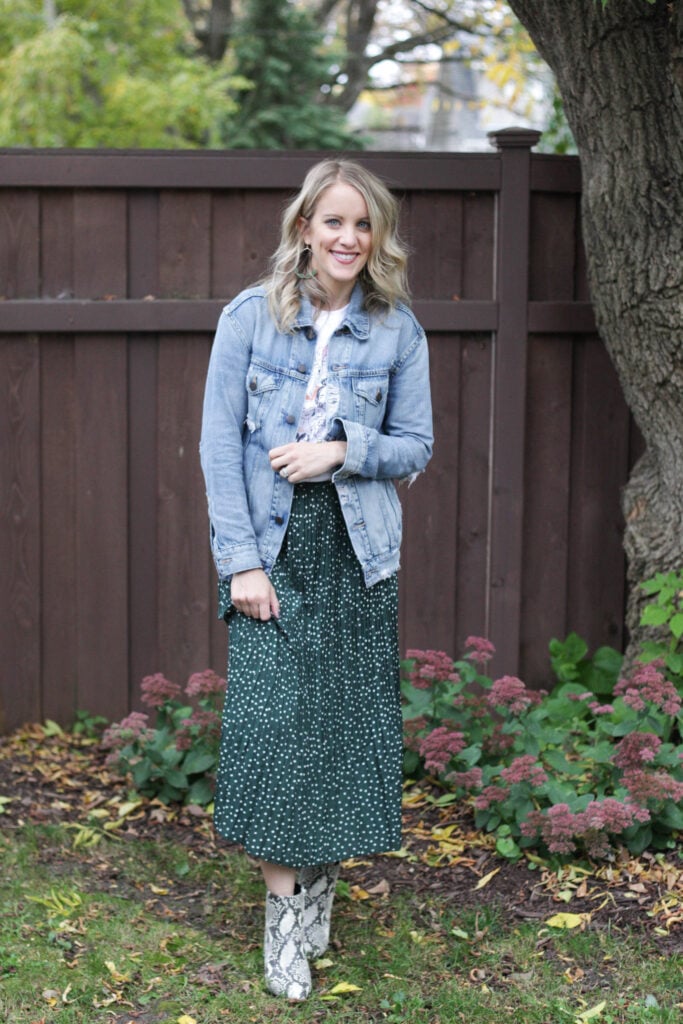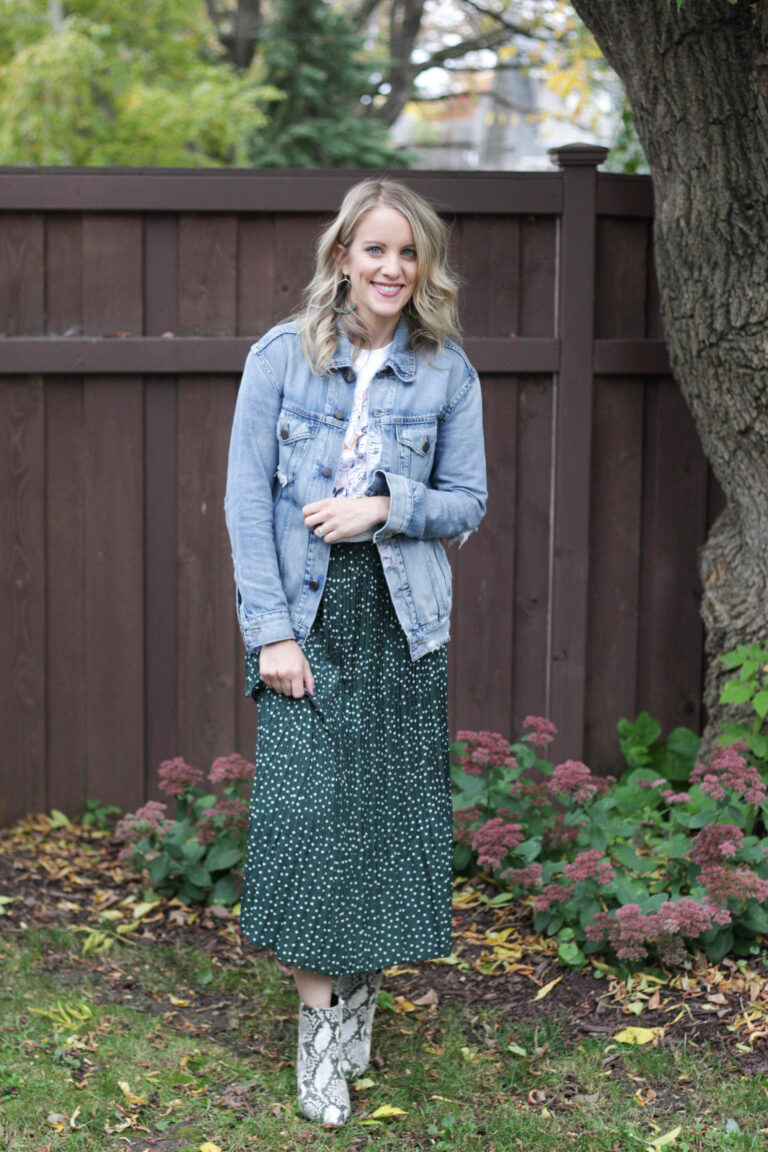 This skirt comes in a ton of different patterns and colors and is super inexpensive. I'll more than likely be picking up another skirt or two to rock this fall and winter!
Midi Skirt With A Graphic Tee
Then we have my tee. It was designed by one of my real life friends, Jena from A Spoonful of Faith. She has a ton of different tops, mugs and prints that she creates! I think they're absolutely beautiful and I love her heart behind them.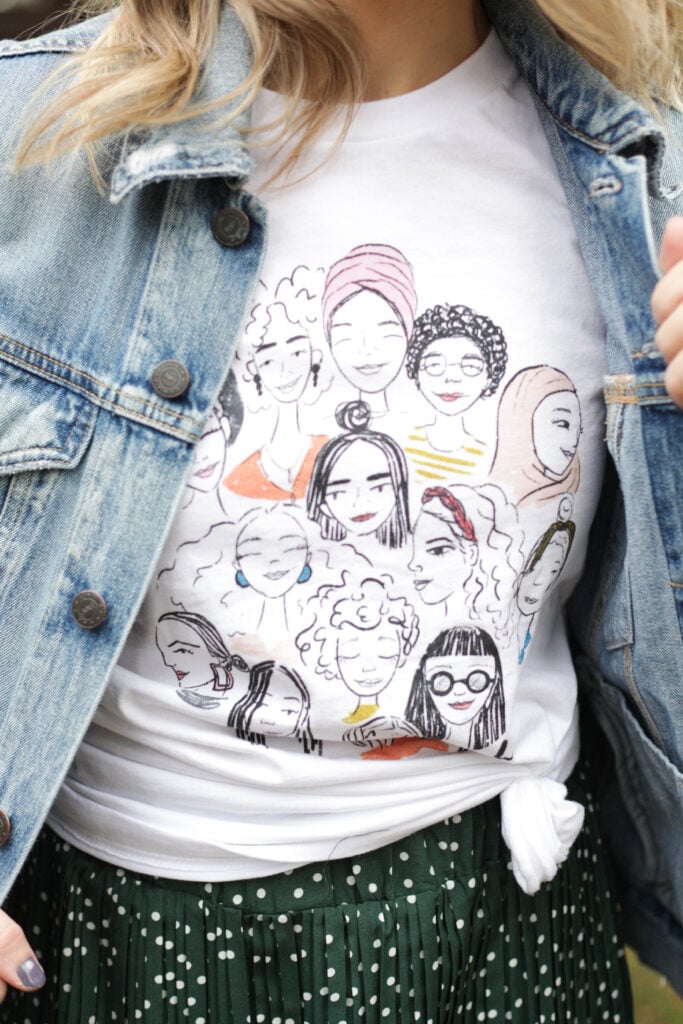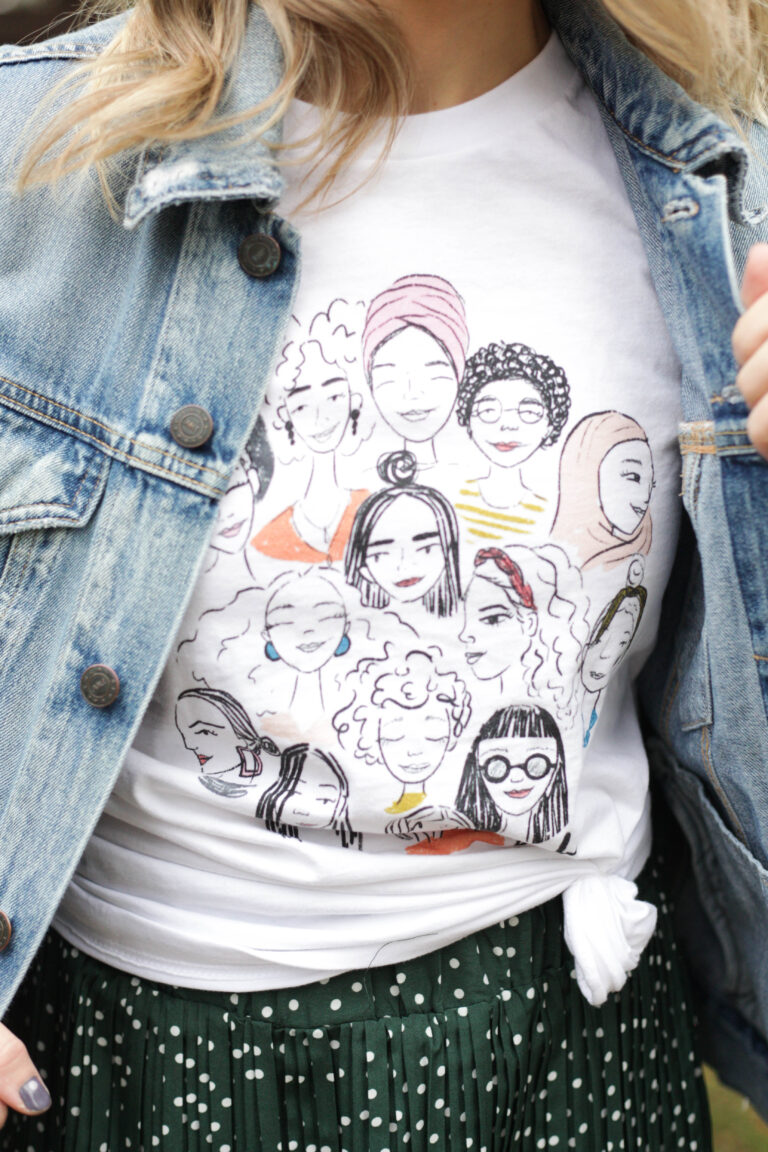 I love the fit and feel of this tee. It's more fitted than a lot of graphic tees I own and it's a thicker cotton. I love supporting local mamas and Jena is a gem of a woman to support!!
Animal Print Boots
If you don't have a pair of animal print shoes, you need one!! I just got these snake print boots and I'm pretty much in love with them.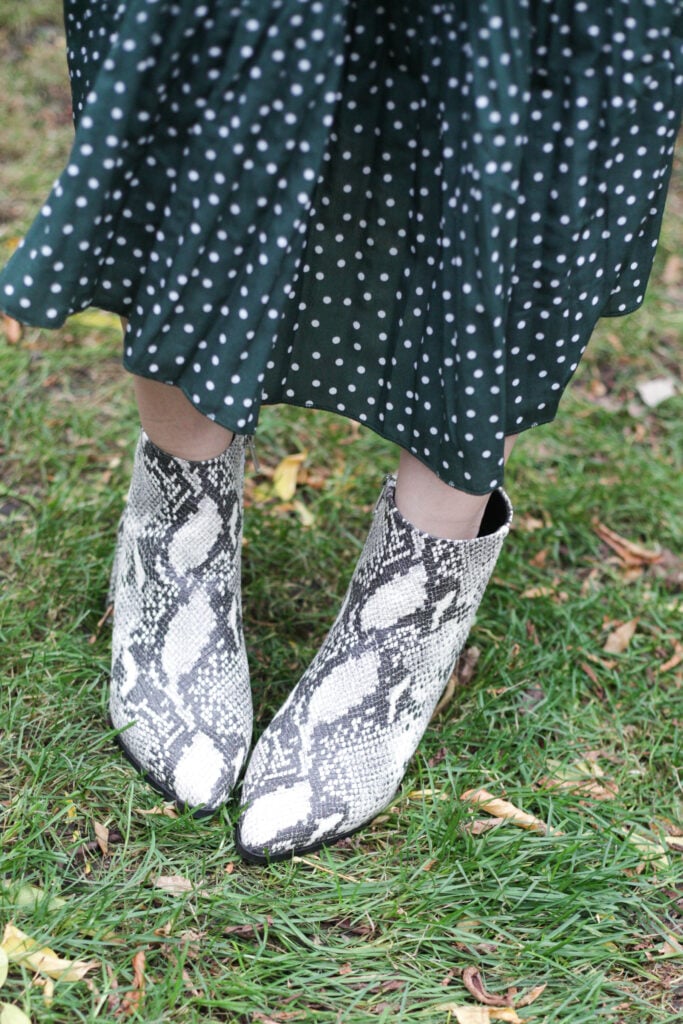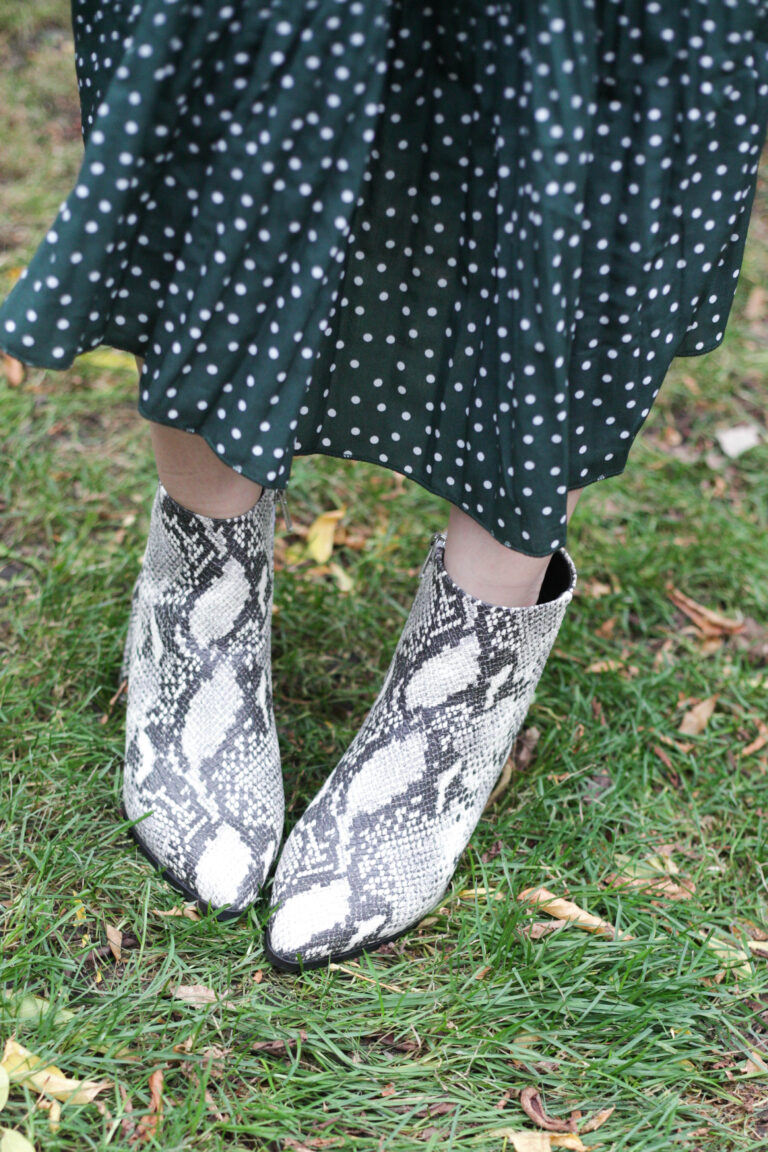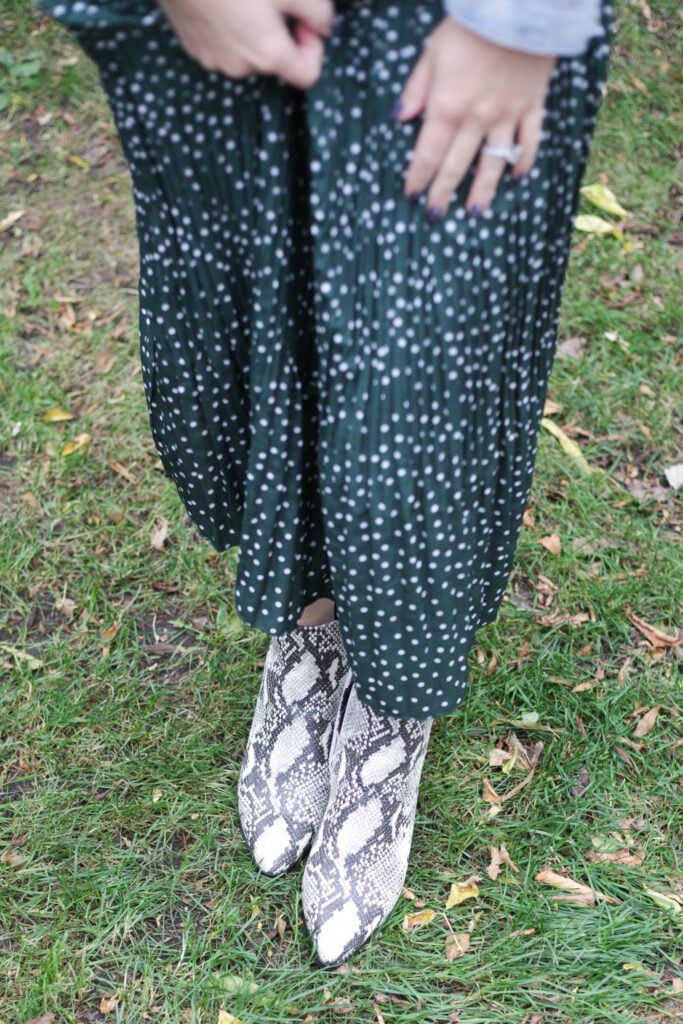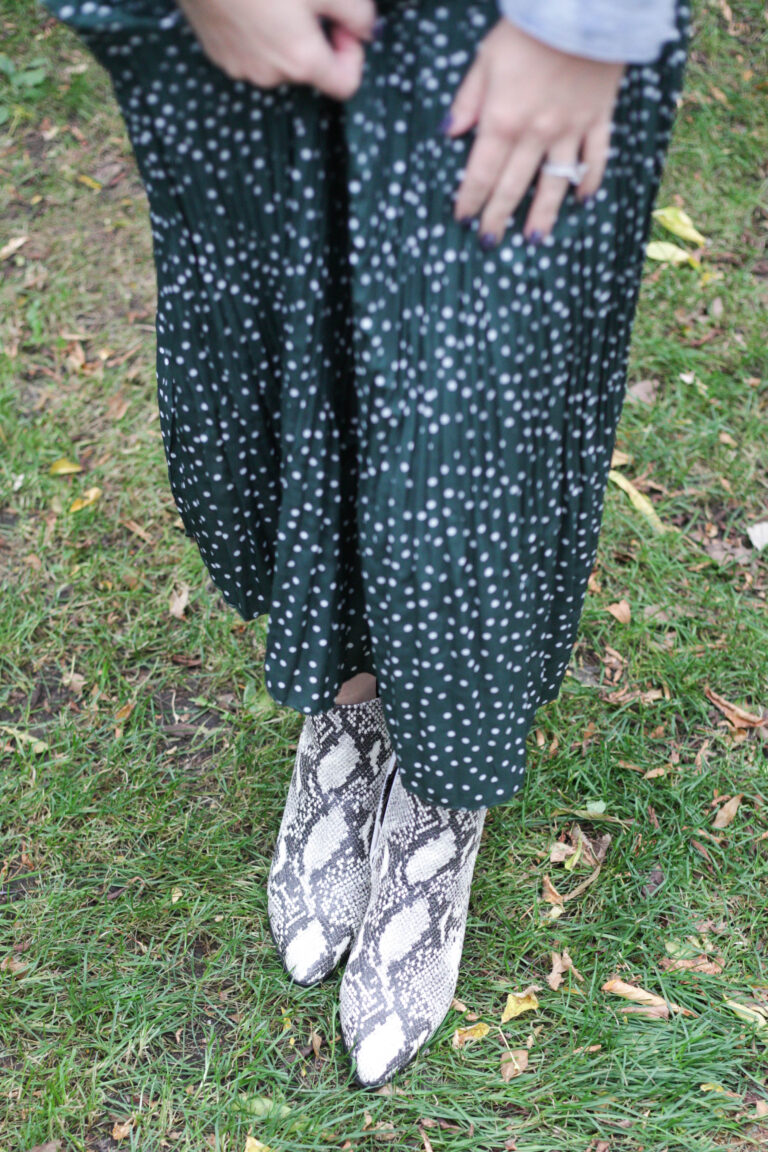 They're a great size heel which makes them easy to walk in and they're incredibly comfortable. I've found that I wear animal print boots with just about everything so they're super versatile! (I fully realize that saying animal print is versatile sounds ridiculous but it's true!!)
Denim Jacket
Last up, my denim jacket. I LIVE in this jacket in the fall and spring. It's worth every single penny. I even have a whole blog post with different ways to style it!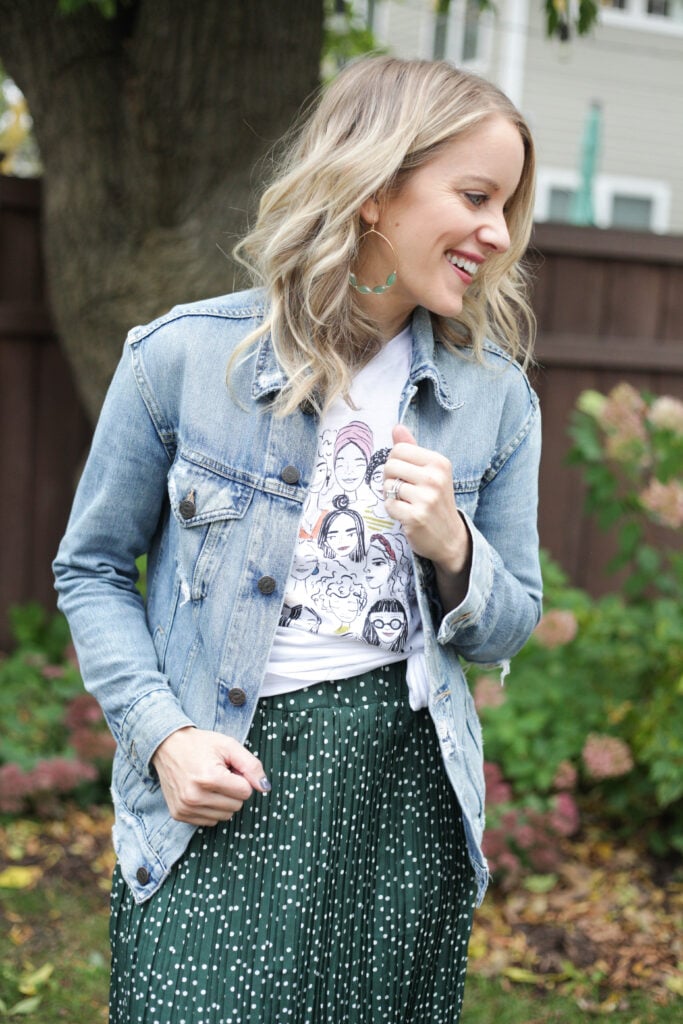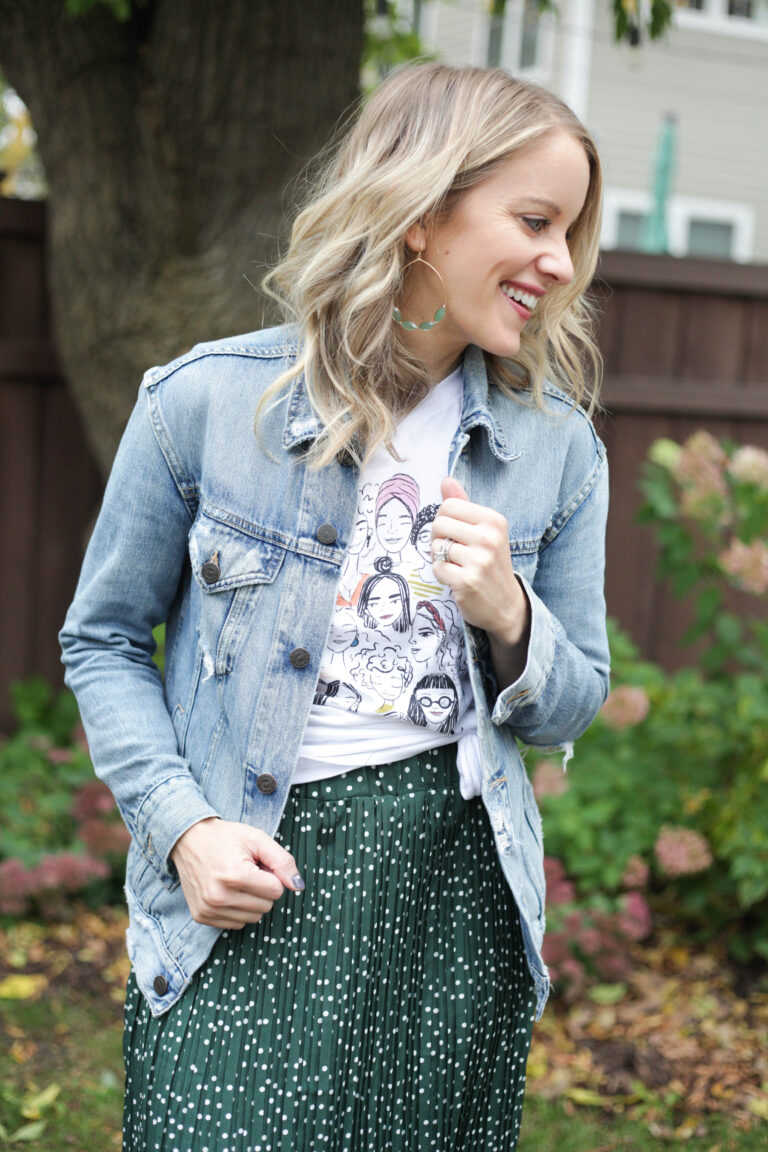 If you haven't jumped on the midi skirt bandwagon yet, get on it! They're super flattering, easy to style and a fun change from dresses or jeans!
Shop my outfit:
skirt (fits tts, I'm wearing a small)| boots (tts) | tee
Be sure to check out my Fall Fashion Must Haves post with 52 fall outfit ideas or my Favorite Leopard Shoes for Fall!
As always, thanks for reading!
With love,
Jen