This past weekend was the Uptown Art Fair!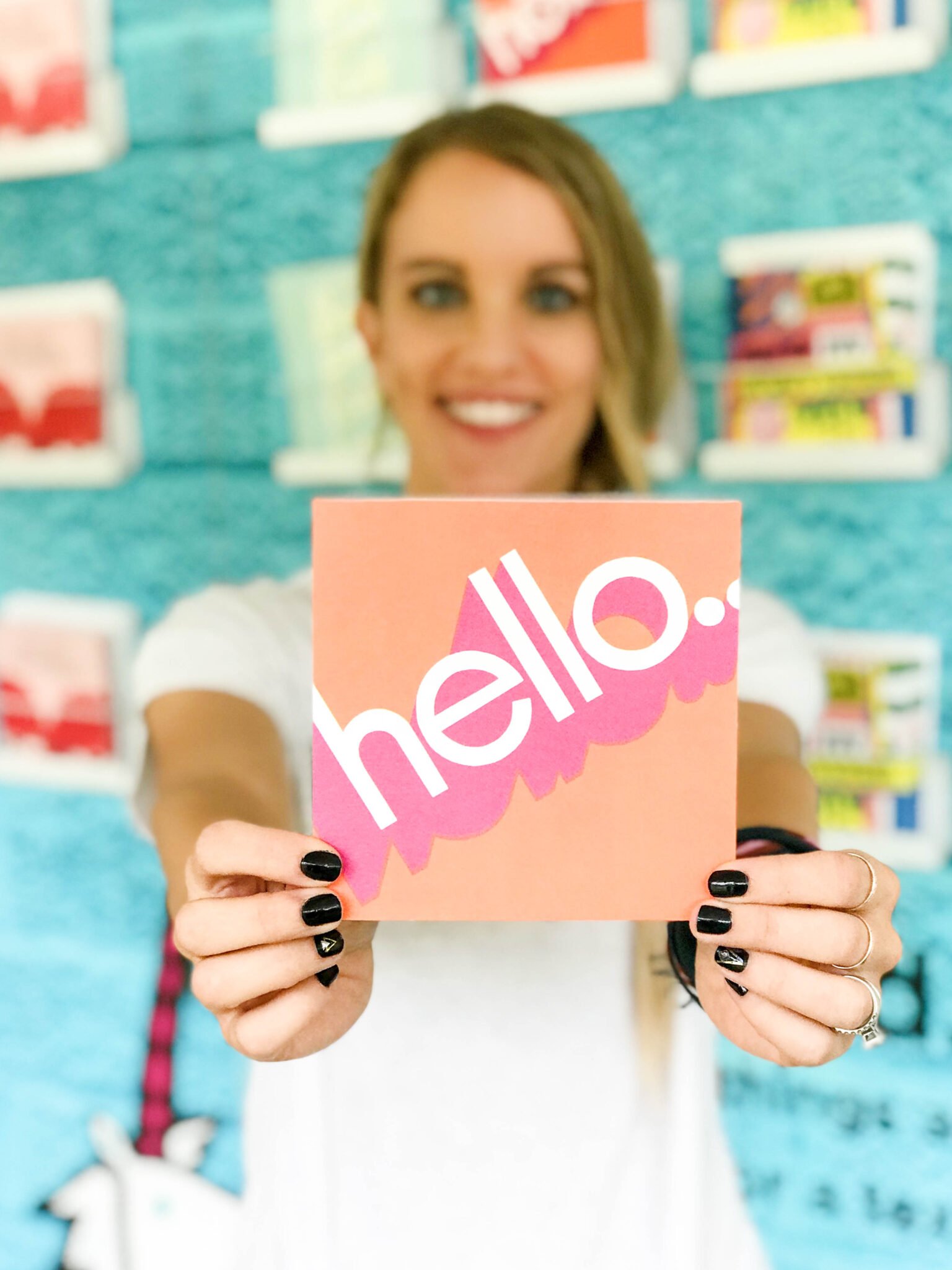 I love art fairs and checking out all of the amazing work that local (and non local!) creatives make. I hit up my friend Anna Bailey's booth to see her wood art and I love checking out different pottery artists to look for coffee mugs (one can never have too many mugs!).
One of the highlights of this year's art fair was seeing the Studio Ink by Hallmark booth! Y'all know that I love snail mail and I just adore their greeting cards.
Studio Ink is a trend-forward card line from Hallmark. They're not your everyday cards – they're fun and cheeky and perfect for anyone you love! Some of my favorites were the sushi card that I'd give to Rishi (since he's a big spicy tuna fan) and the "This is Only a Phase" card which is perfect for anyone going through a rough season!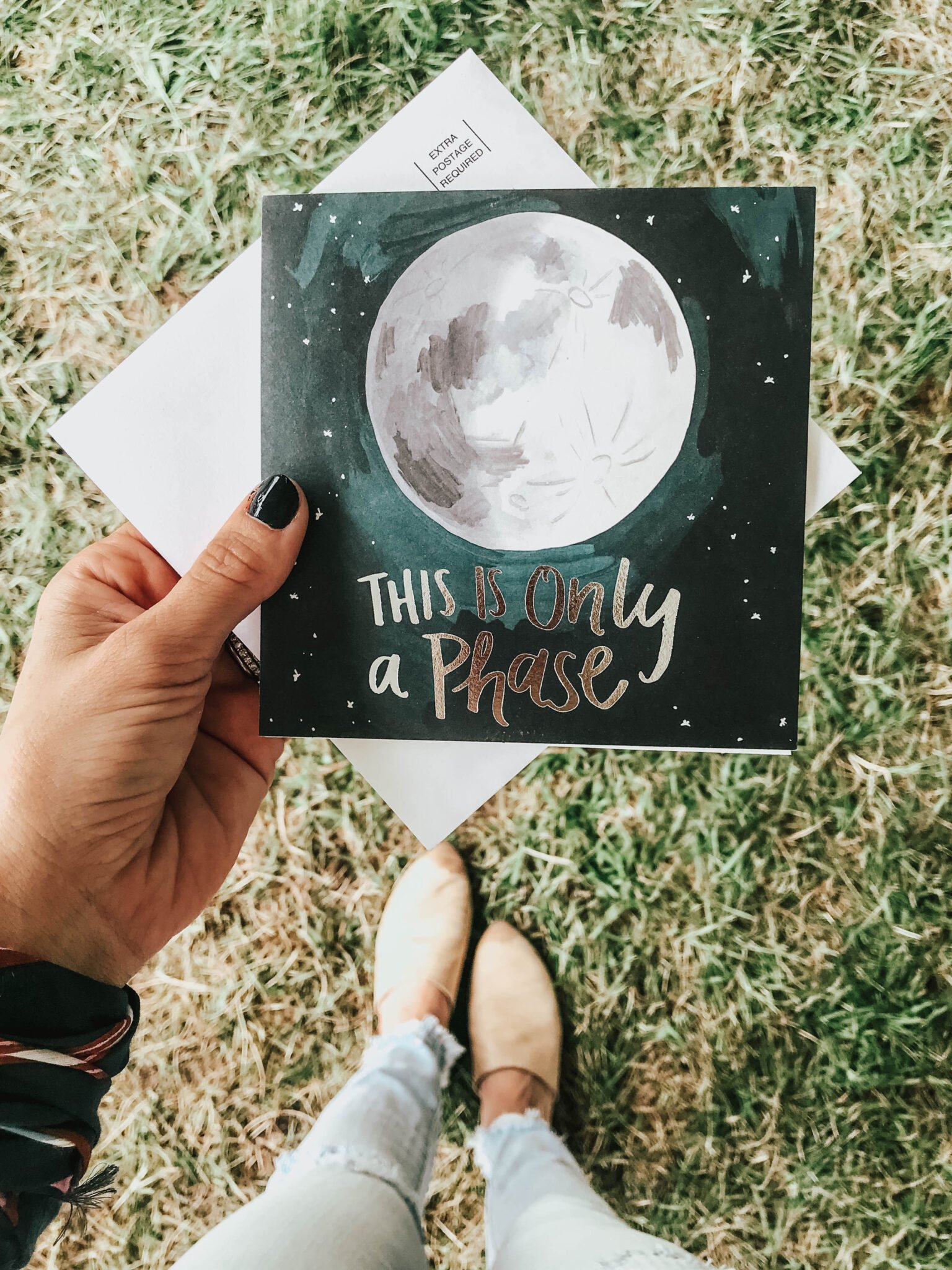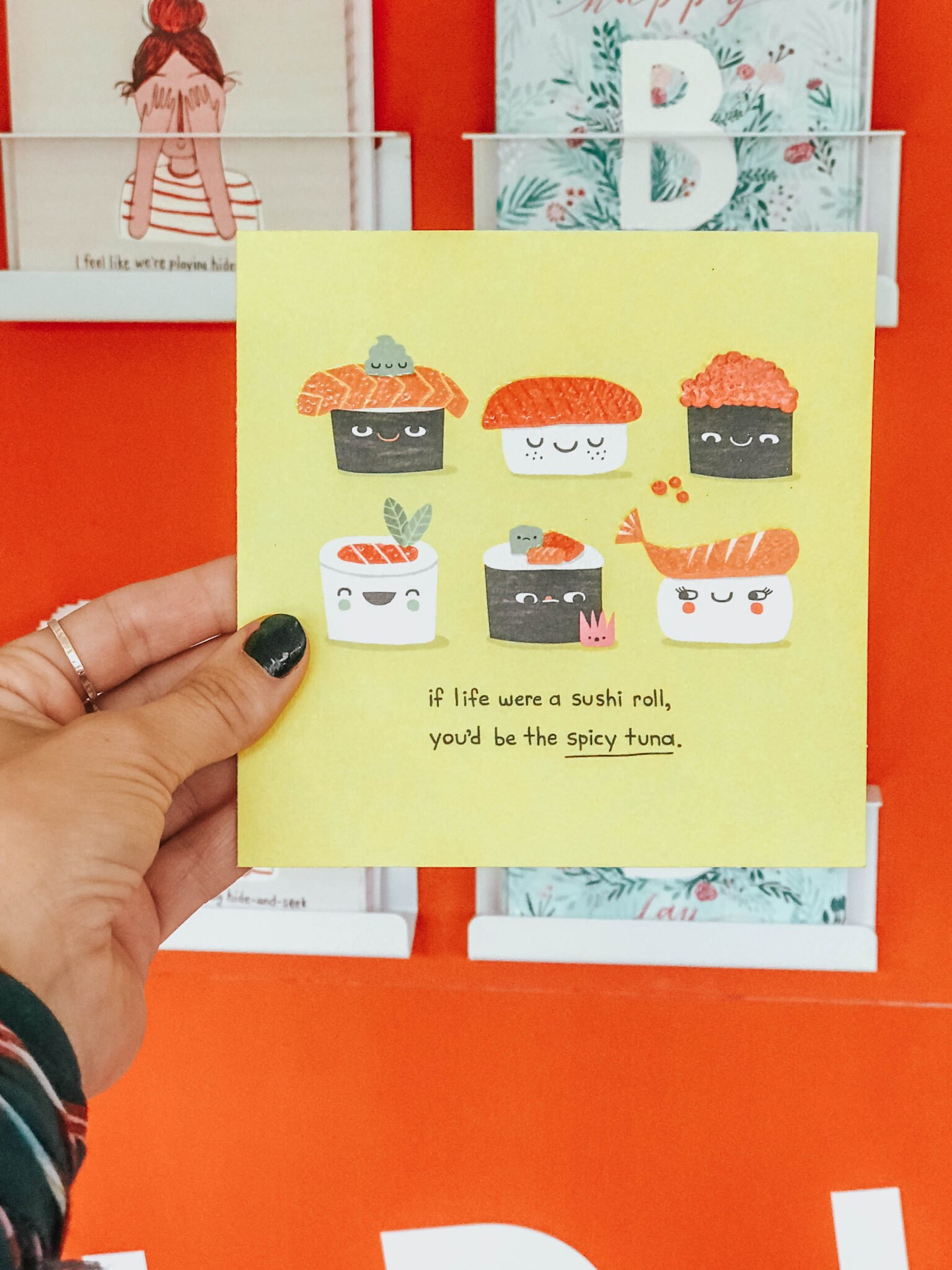 The Studio Ink booth had a wall full of cards for visitors to send to someone. For free!! Literally you could just find one or two that you wanted to send out, fill out a little message, have their on-site hand letterer Nan address so it looks extra pretty, and put it in their mailbox to be sent out.
My mom recently broke her foot so I sent her a card as a little pick me up. Snail mail always makes people smile especially if they're being thrown a bunch of lemons!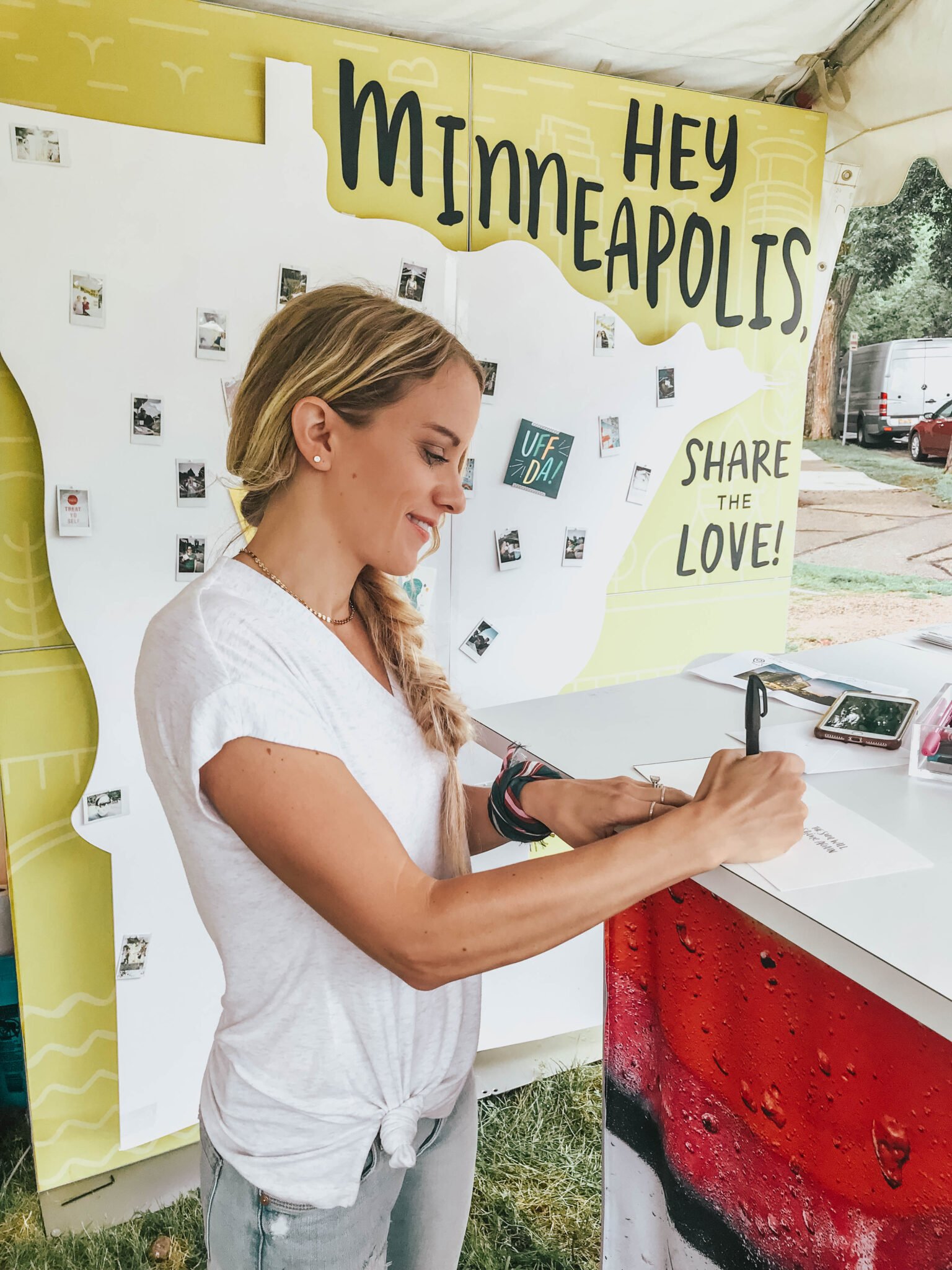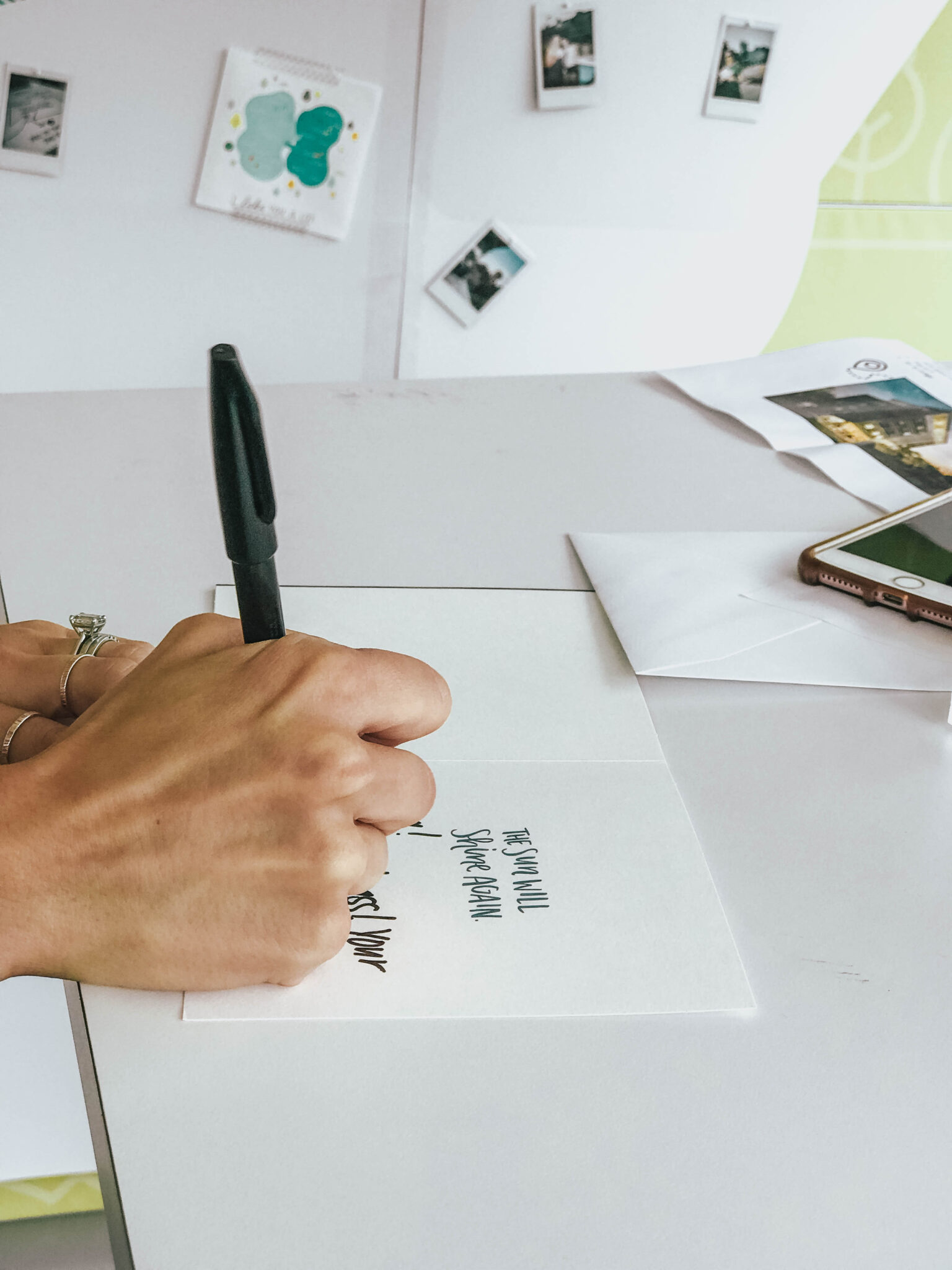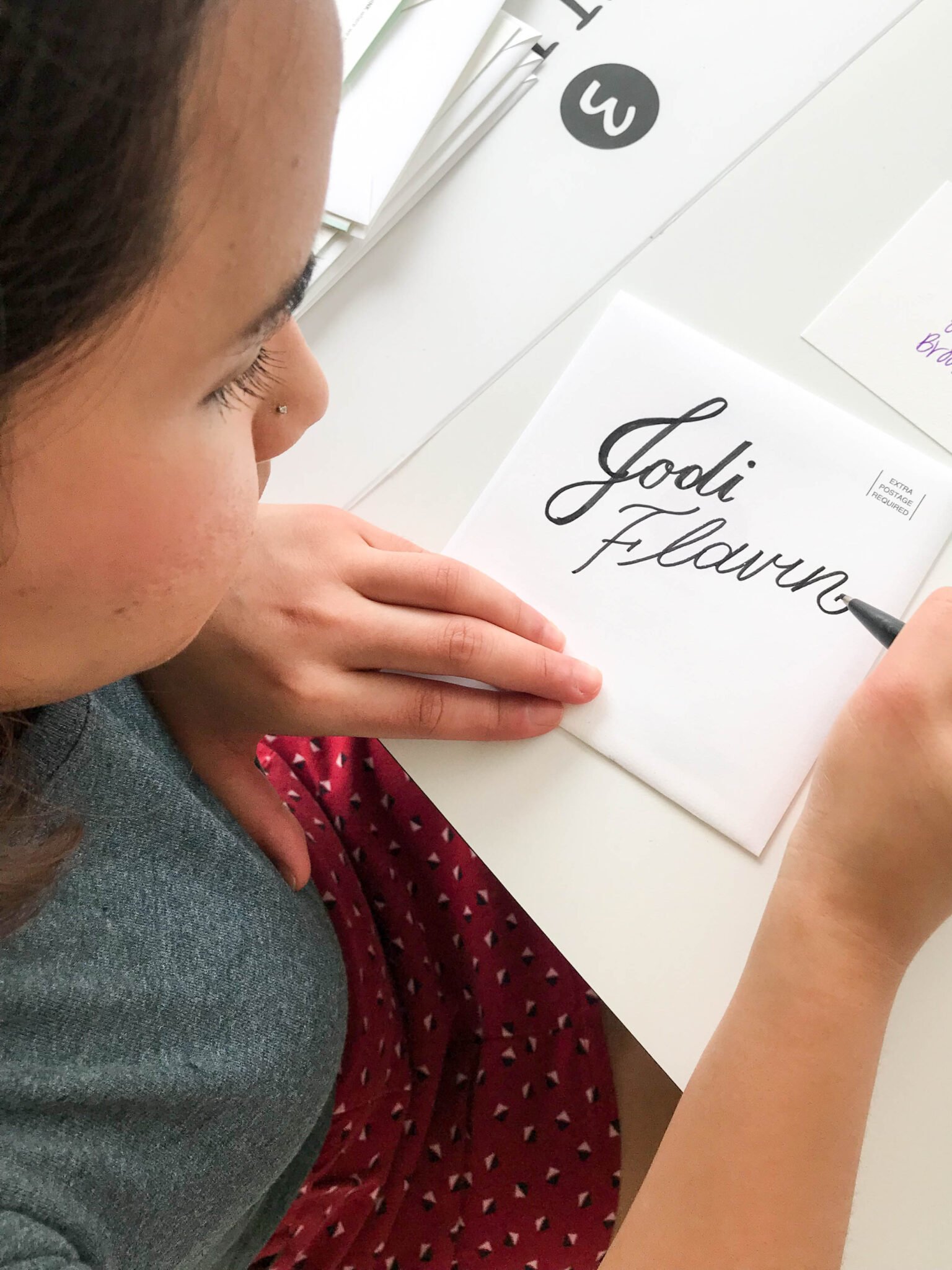 I absolutely adored their wall and the message to "Send a card. Because some things are way too important for a text." My sister and I had a bit too much fun playing around with photo of the wall and taking funny photos of me pretending to be a unicorn and wearing a gigantic diamond ring. 🙂
Also how often is it that you can pick out an amazing card to send to someone for free?! Not often at all so I was extra excited to send some snail mail!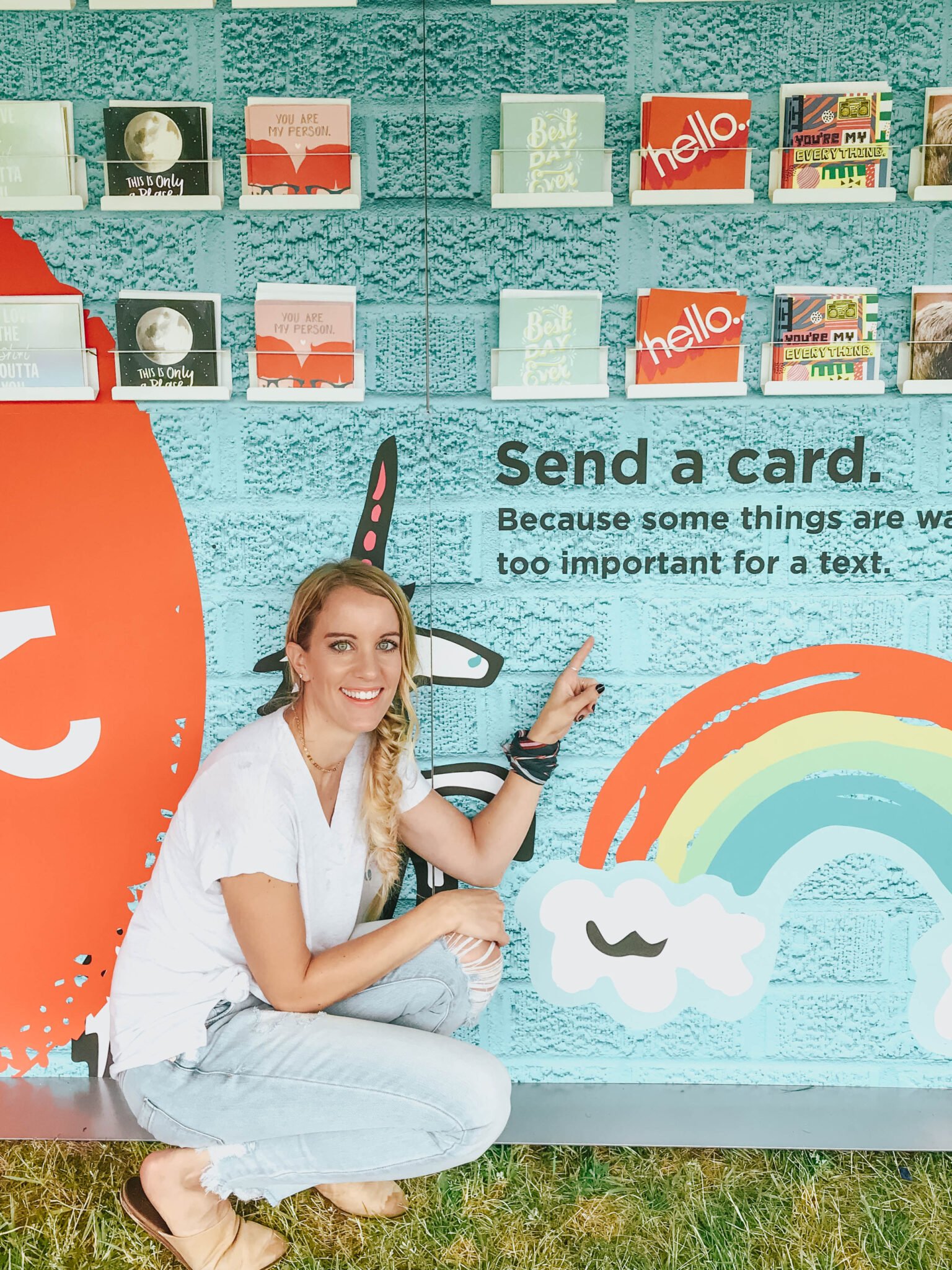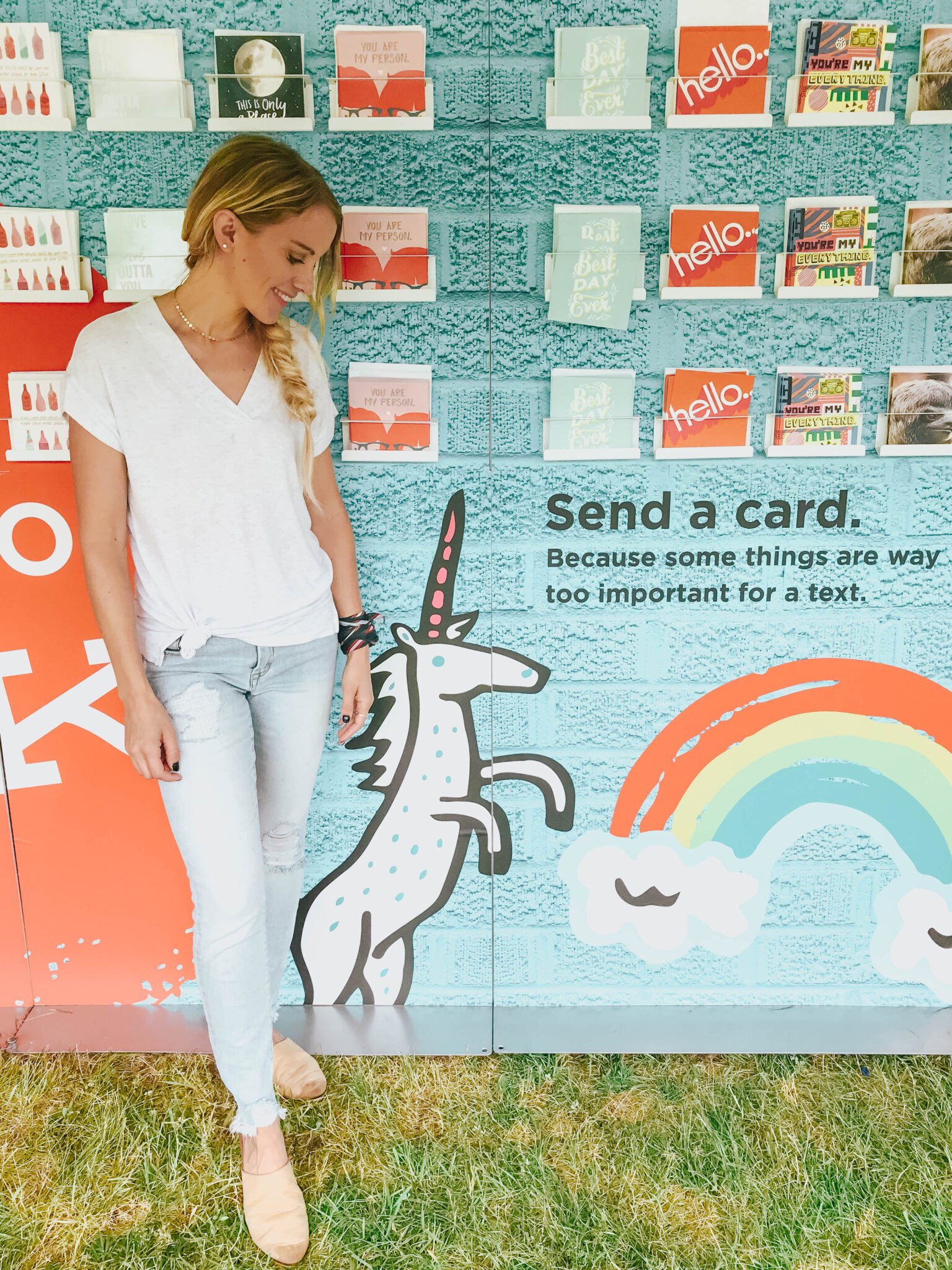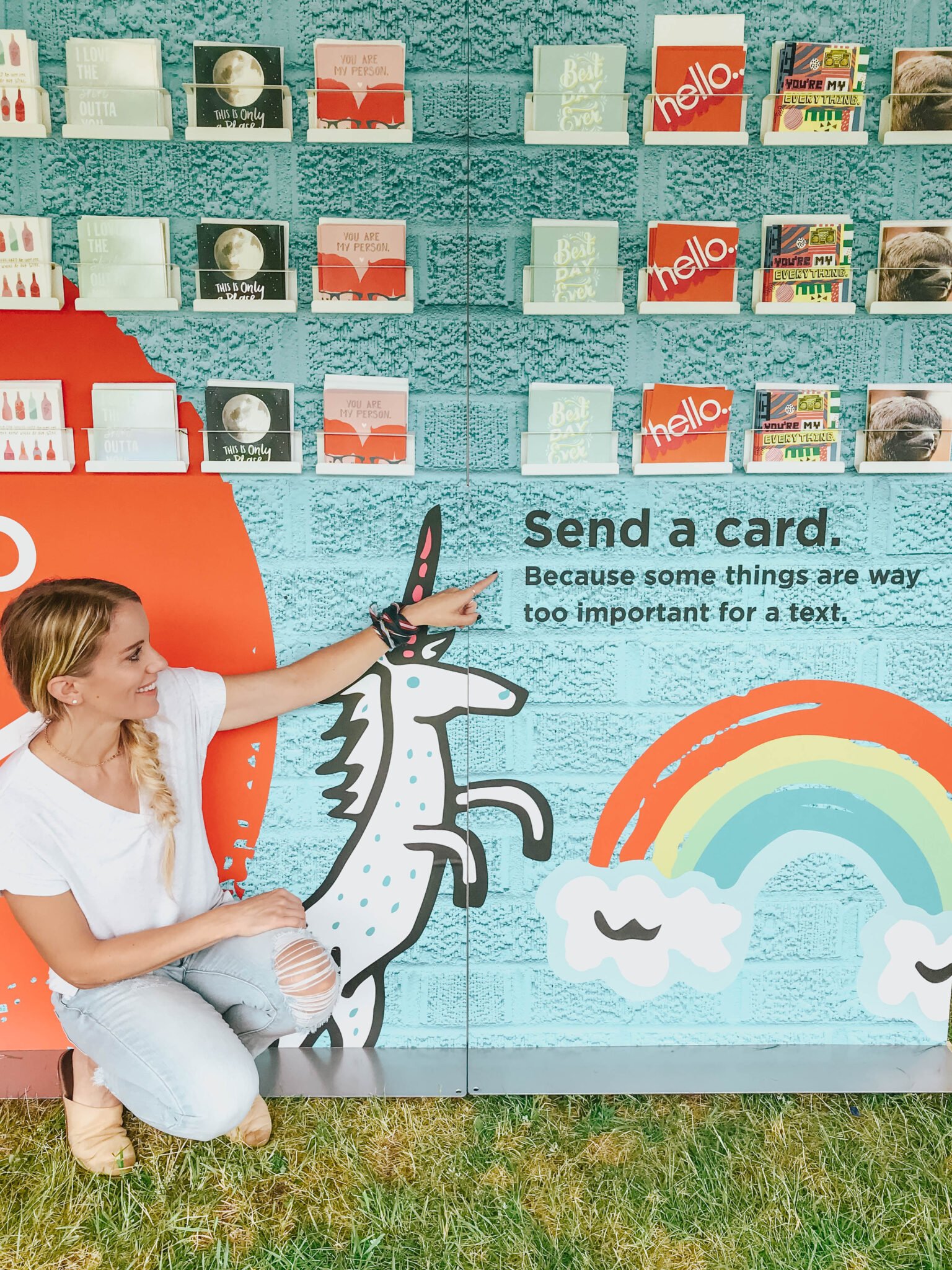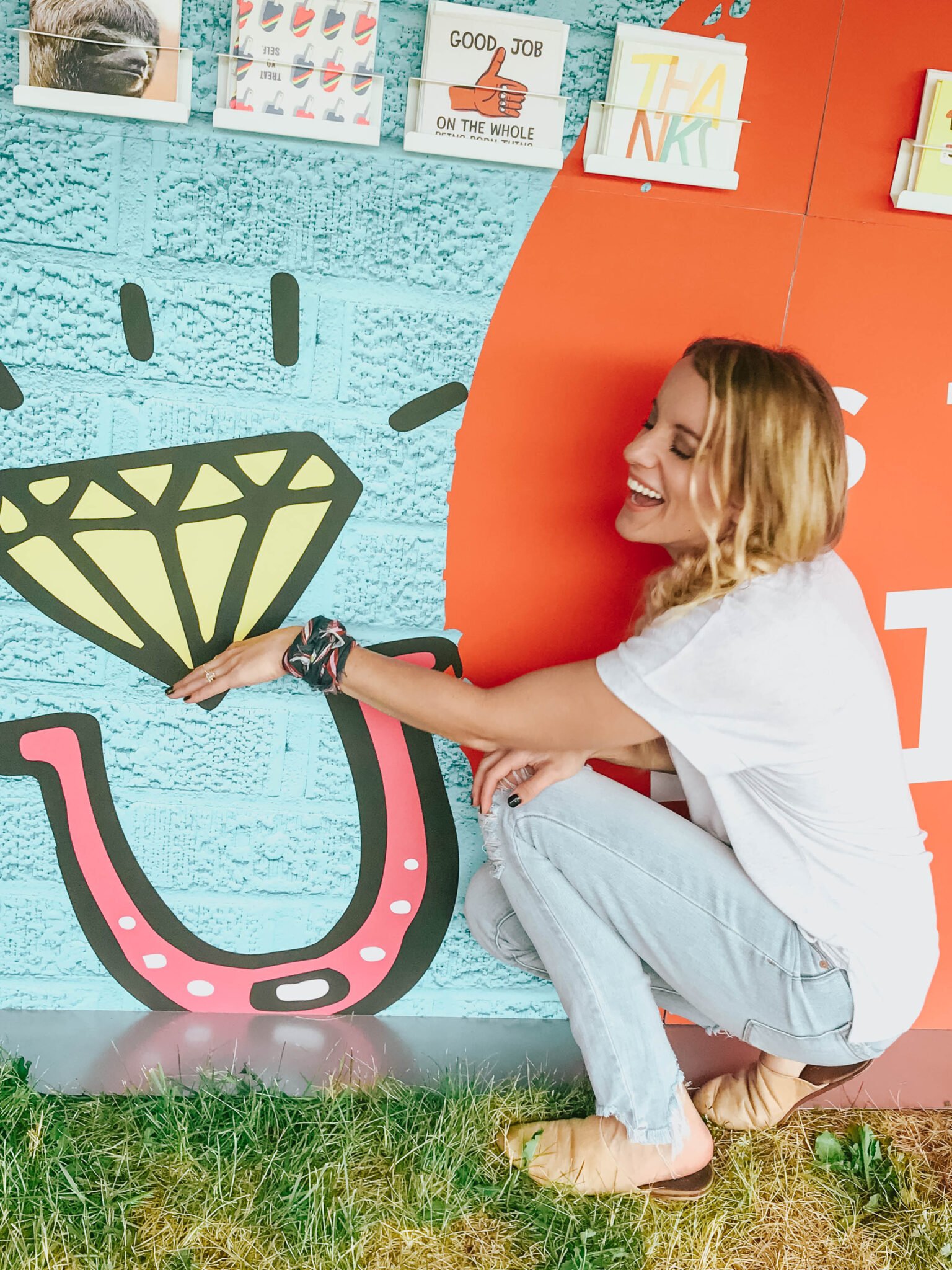 I can't stress the importance of sending mail to make someone smile! You don't have to wait until someone's birthday or a holiday – just send a card! I'm terrible at sending actual birthday cards but I'm pretty darn good at sending "thinking of you" cards. (I really need to get better at the birthday ones though haha!)
I know that I absolutely love finding REAL mail in my mailbox so I try to send out a card or two each week to friends or family members just to let them know I care. It really does bring me as much joy sending it as I'm sure it does for them to receive it!
I challenge you to pick up a card next time you're running errands or simply write a note of "thinking of you" on some paper and mail it off to a friend. A little kindness goes a long way!