A propagation station is a beautiful way to root your plant clippings in style. Let's talk all about what a propagation station is and 11 amazing ones to buy online!
Are you someone who has a plethora of jars, glasses and cups filled with plant clippings? Looking for a way to propagate your plants in style?
Then look no further than these 11 plant propagation stations! Your only problem will be choosing which ones to buy.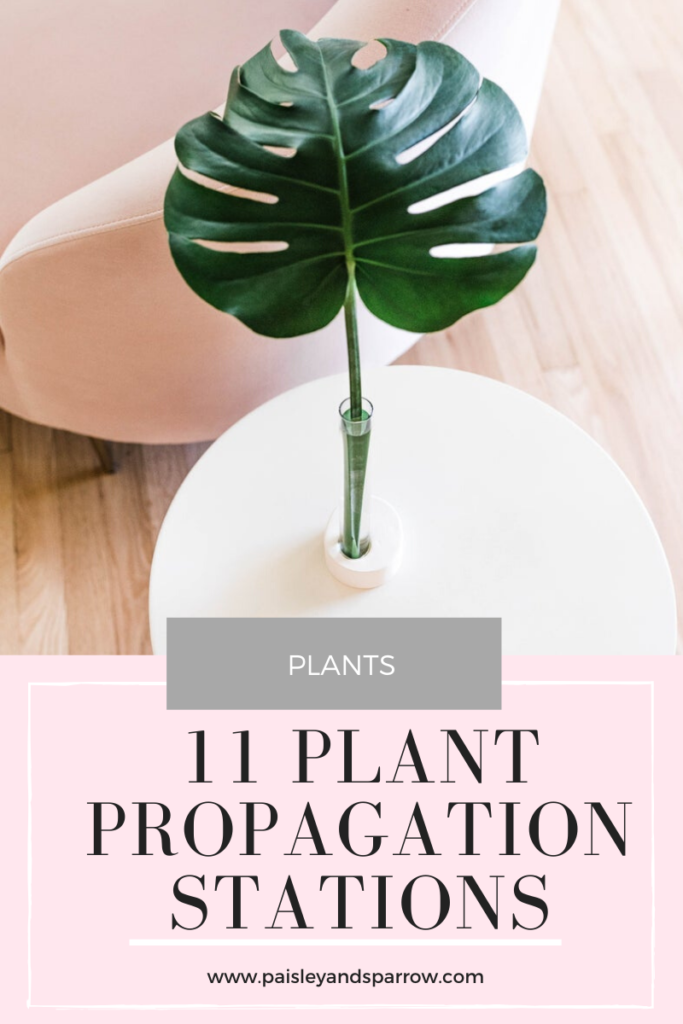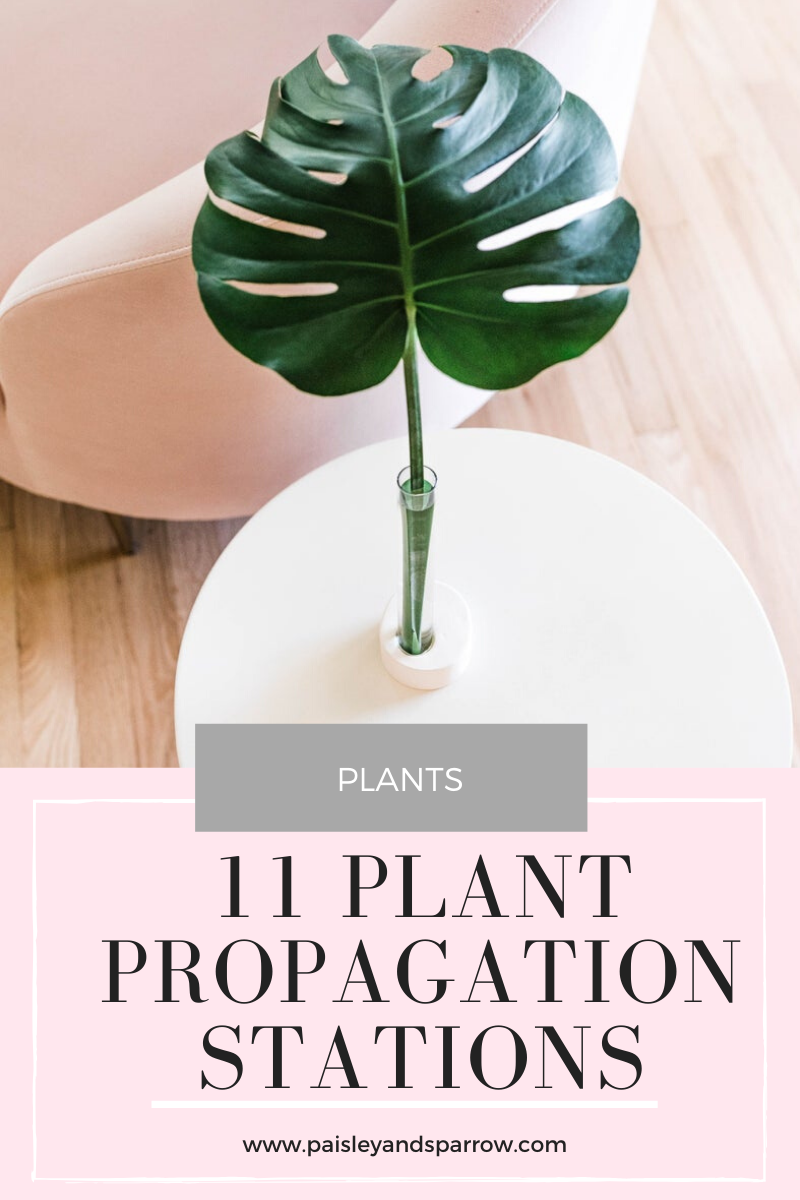 What is a propagation station?
A plant propagation station is exactly what it sounds like! It's a dedicated spot for you to propagate your plants. It doesn't necessarily need to be something like one of the fabulous picks below, it can be as simple as a mason jar or small cup!
To be honest, I love using my plant propagation stations as decor. A mason jar filled with plant clippings on my bookshelf or a test tube tray in my office. Just because it's in the process of growing roots and becoming an adult plant doesn't mean it's still not beautiful and a piece of decor!
Tips to Propagate Plants
Each plant is different when it comes to propagating. Here are a few tips.
The ideal time to propagate your plants in the spring and summer. Fall can also be ok and let's be real, I often times end up doing it in winter too. However, you'll have your best chance for success if you do this in the spring or summertime.
Have patience! Some plants (like the pothos) take a few weeks while others (such as a zz plant) can take a few MONTHS. Do a little research on the plant your planning on propagating to know how long it will take so you can prep yourself.
Know which way your plant prefers to be propagated – whether in water or directly in soil. I like water propagation best so I know that it's actually taking root before I pot it but many plants can go both ways!
11 Stunning Plant Propagation Stations
Please note: Paisley + Sparrow is a participant in the Amazon Services LLC Associates Program. This post may include affiliate links which means I may earn a small commission if you shop using the links below at no additional cost to you.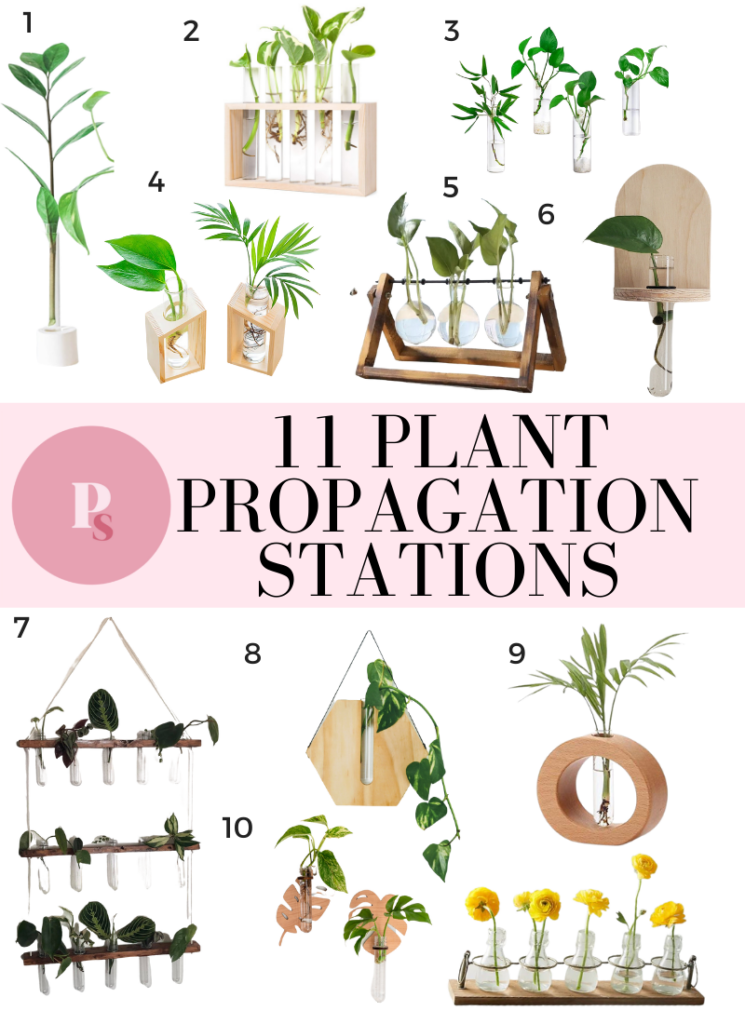 1. Handmade Vessel | 2. Wall Hanging Glass Planter Propagation Station | 3. 4 Pack Wall Plant Terrariums Glass Hanging Planter | 4. Wooden Stand Test Tube Stations | 5. Modern Ball Design Propagation Station | 6. Mid-Century Modern Propagation Station | 7. 15 Vial Hanging Propagation Station | 8. Hexagon Propagation Station| 9. Building Block Propagation Station | 10. Curved Line Hanging Propagation Station| 11. Staggered Vase |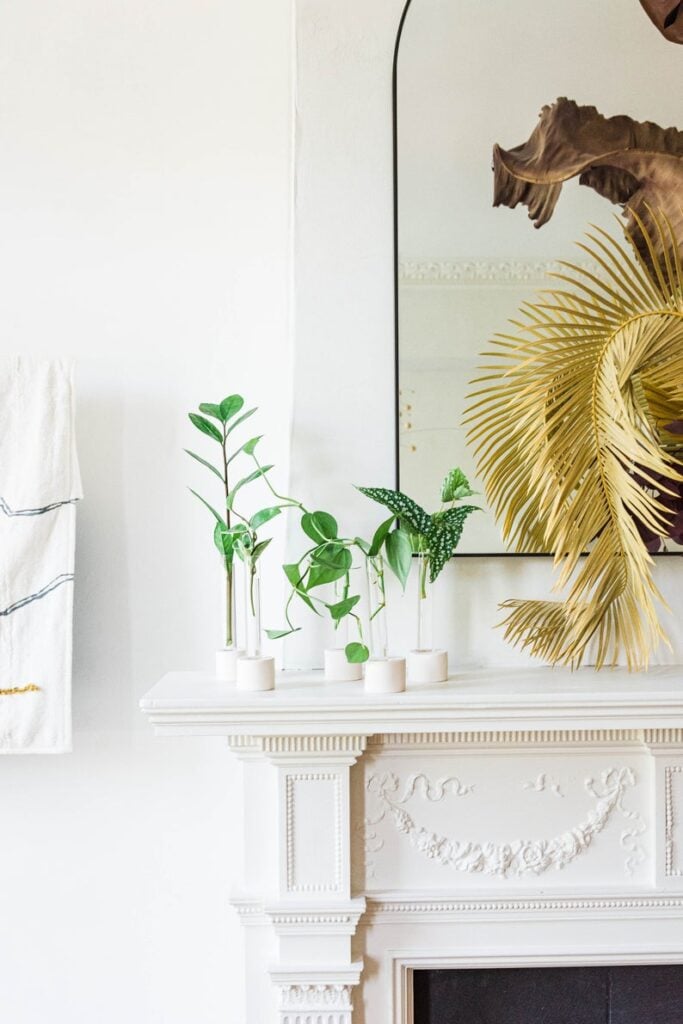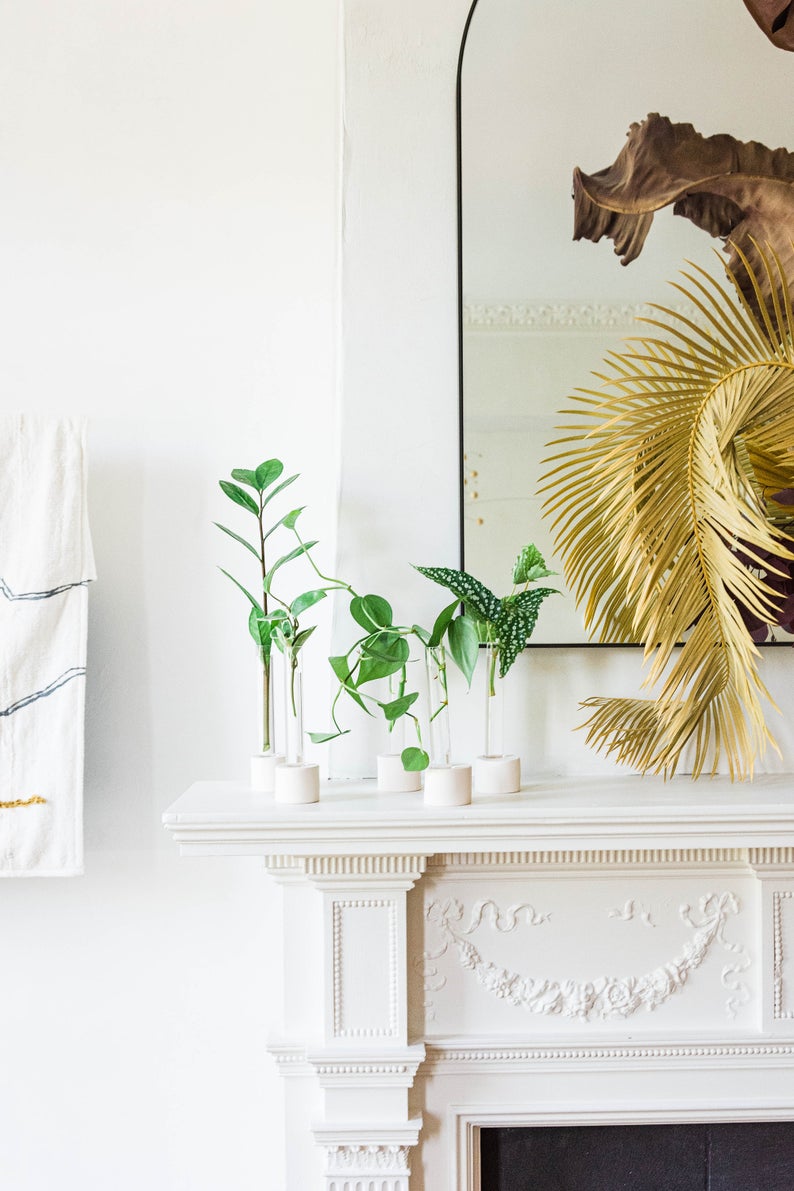 This amazing small business worked for over a year on perfecting the design of these Handmade Vessel water propagation stations. The glass and ceramic are fused together and come in one piece. The base is a matte finish but is also waterproof.
It's handmade right here in the US – in North Carolina! I loved them so much I got one for myself!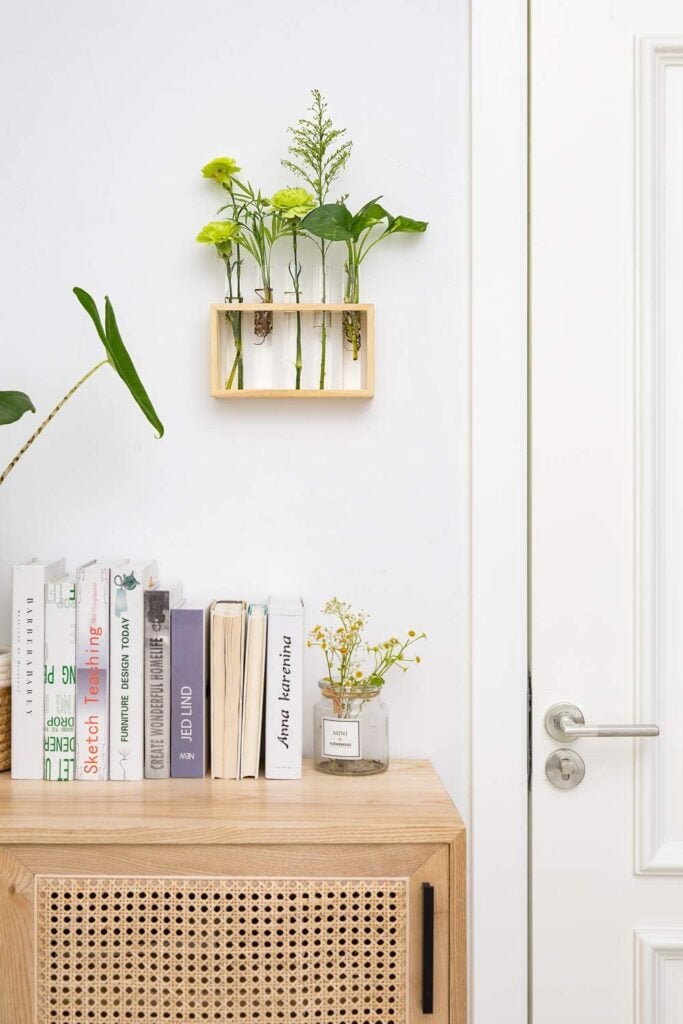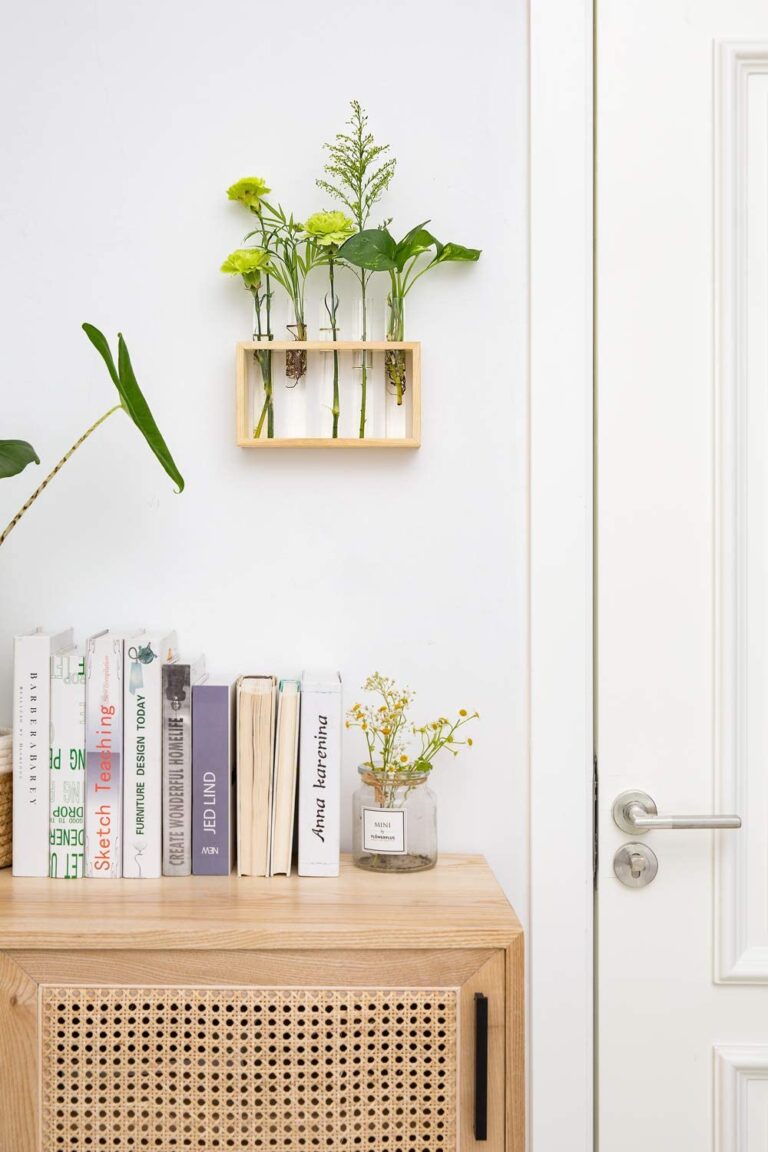 This beautiful Wall Hanging Glass Planter Propagation Station has a minimalist look to it with it's simple wood rack. The slim glass allows the roots to grow and for you to keep an eye on how things are growing.
Paint the wood for a unique vibe or leave it as is, this is a classy ways to propagate your plants! Hang it on the wall or put it on a shelf, the options are endless with this 5 tube propagation station.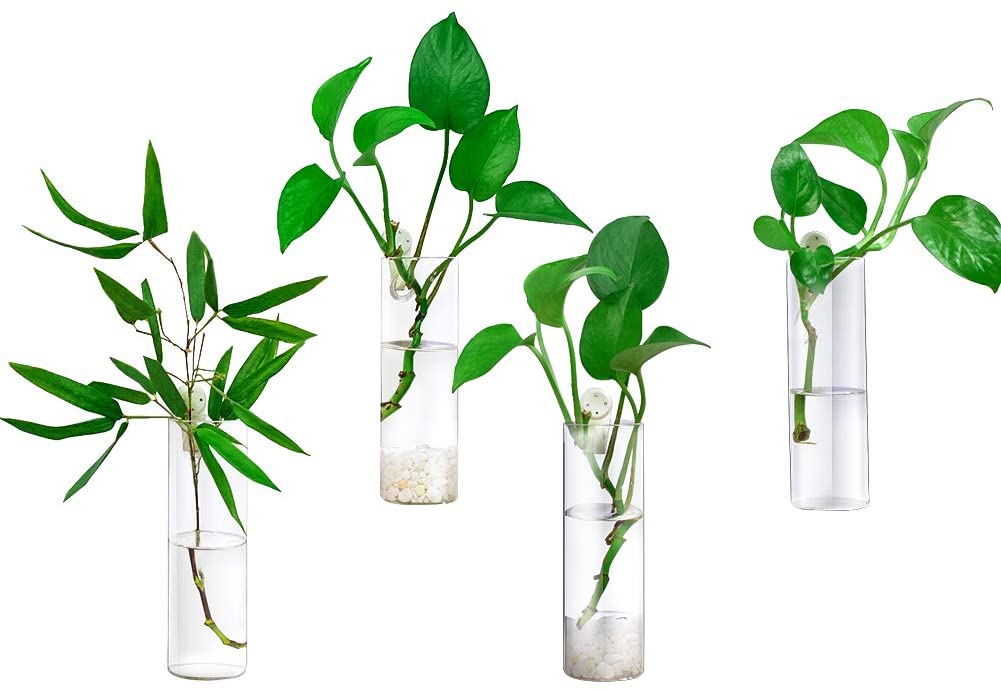 Fill your wall with this 4 Pack Wall Plant Terrariums Glass Hanging Planter set! It comes in a variety of shapes from cylinder to diamond to egg, these hanging glass terrariums are a unique way to propagate those plant clippings.
This can be hung up on the wall and easily watered with 1 side hole on each terrarium. They also come with a flat bottom to lat them on a shelf or table!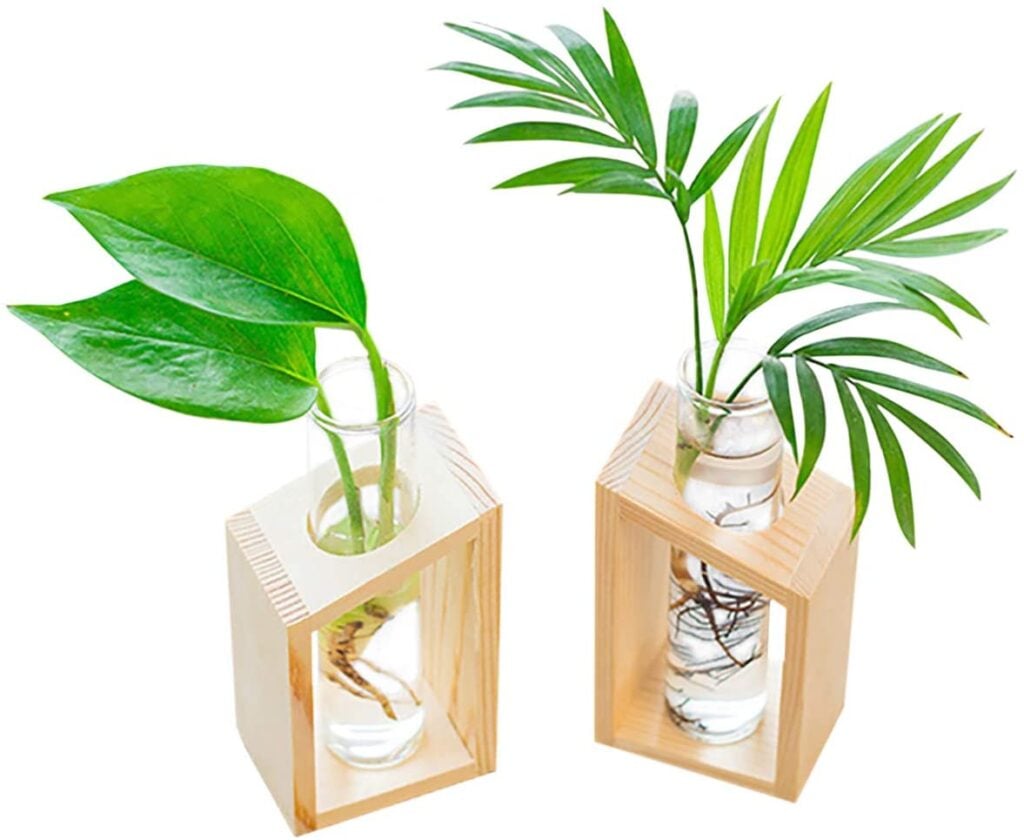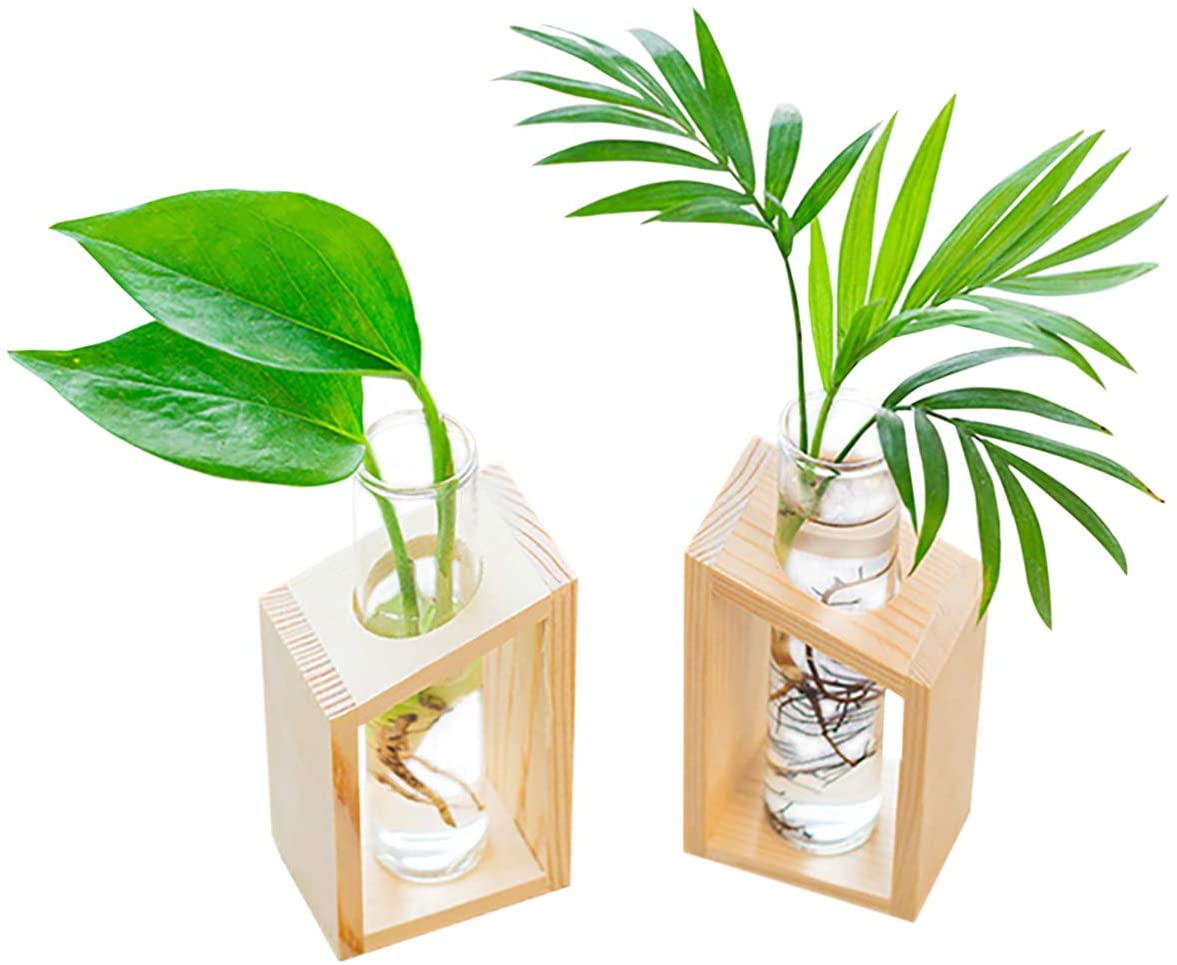 This set of 2 Wooden Stand Test Tube Stations is a simple yet elegant way to propagate your plants! Propagate a pair of the same plant or mix it up one 2 different ones in these symmetrical glass tube vases and wooden stands.
They also guarantee a free replacement for any damaged products since the test tubes are so fragile!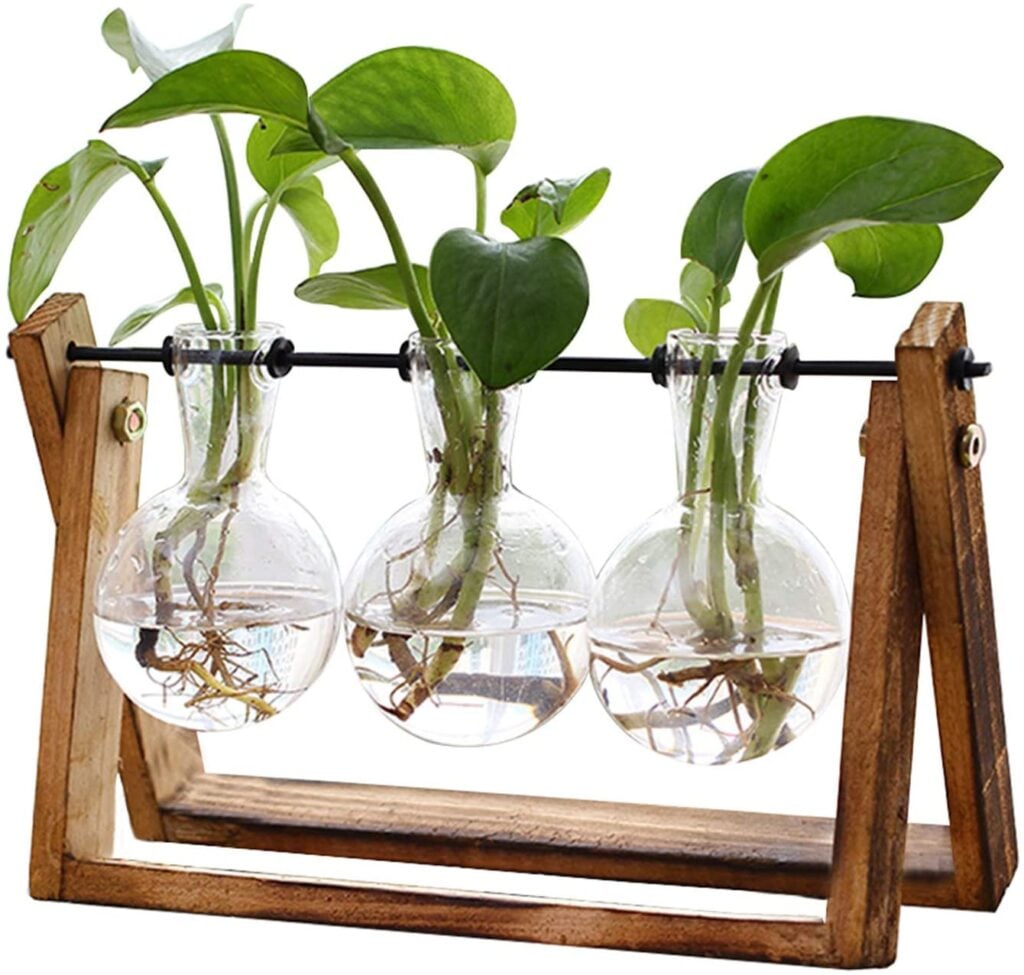 This gorgeous Modern Ball Design Propagation Station is an elegant way to propagate those plants! Each planter comes with a wooden stand and mini glass bulbs.
This shop also plants trees from their sales! They're on a mission to provide eco-friendly alternatives to everyday plastic items.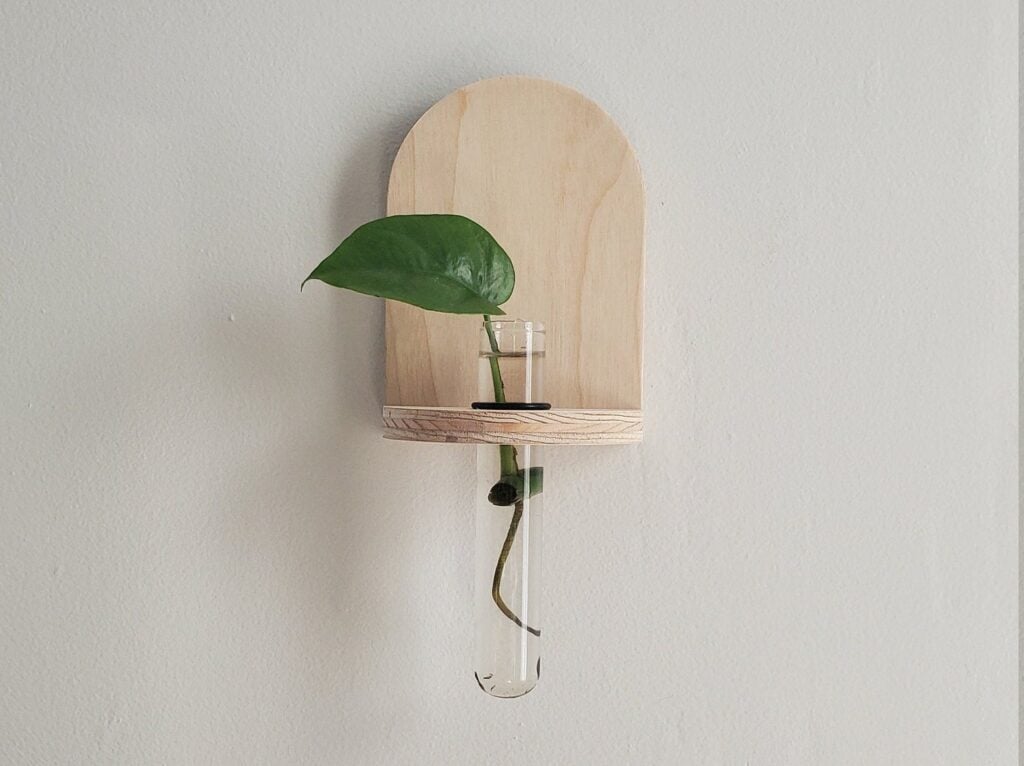 If you love the look of wall hanging plants, this one is for you! This Modern Plant Propagation Balcony is a gorgeous way to showcase your prized plant cuttings while they root.
Add it to a gallery wall or hang it solo, either way it's sure to be a stunner! The semi-circle silhouette is a nod to Mid-Century Modern design and it's clean and minimalistic lines.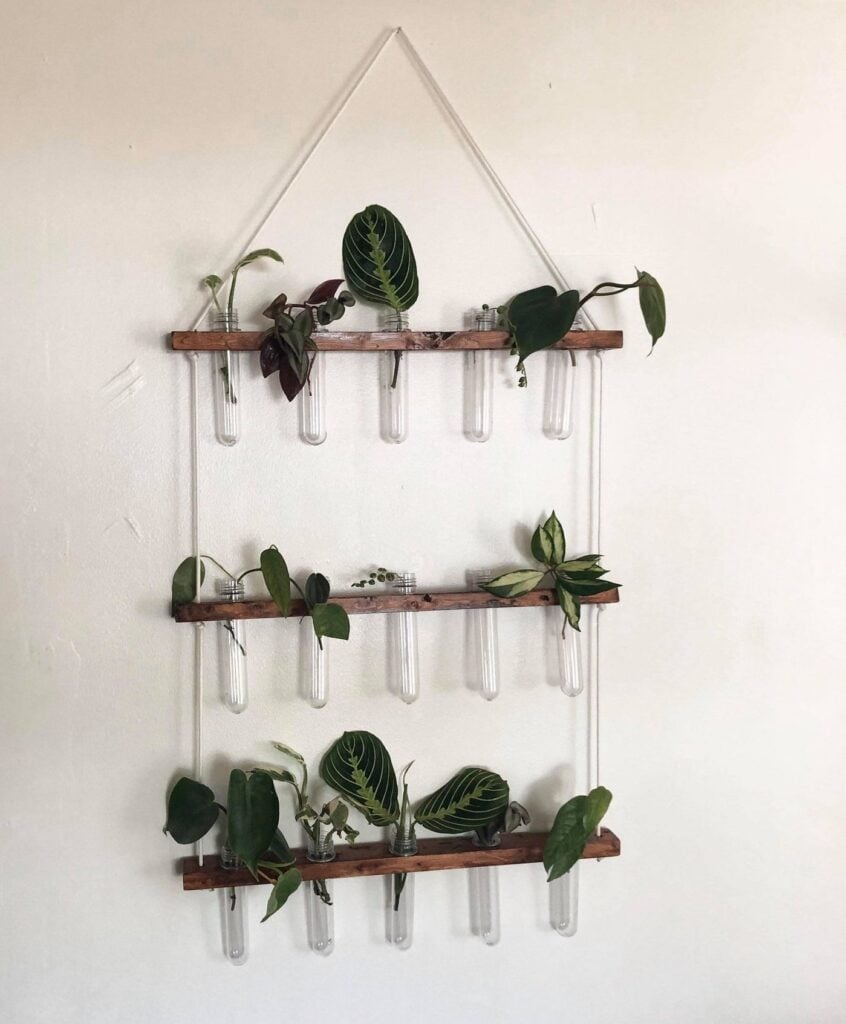 Want to make a huge impact in a room? Check out this 15 Vial Hanging Propagation Station! Fill it up with plants or followers and create a statement piece while growing plants.
The vials on this one are plastic and available in a variety of finishes!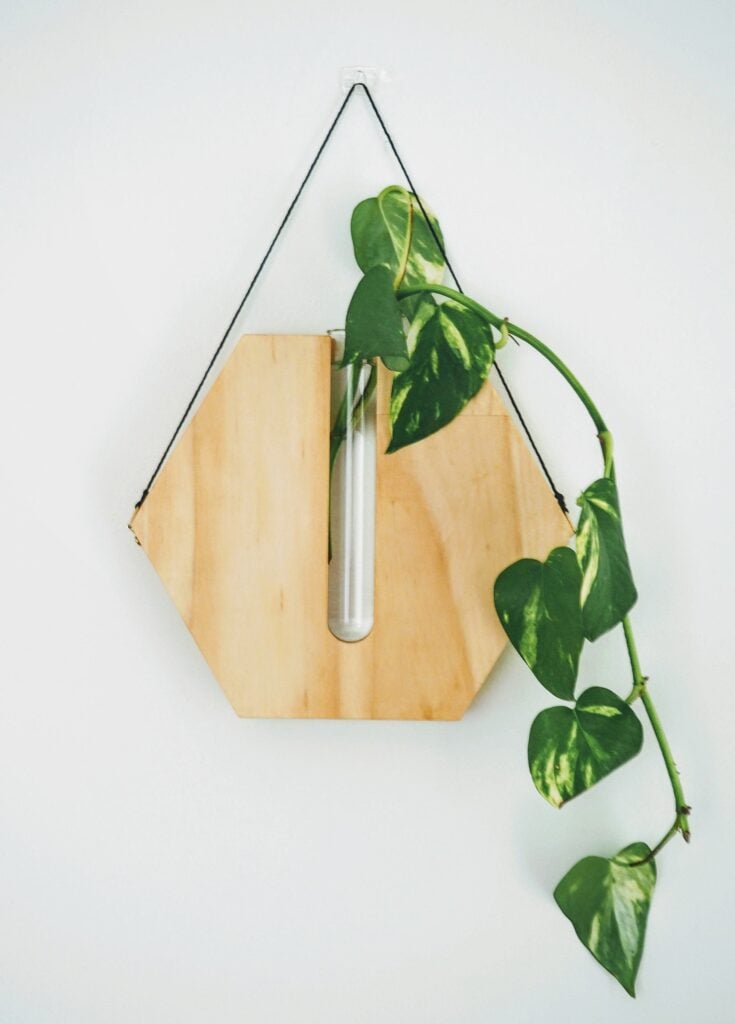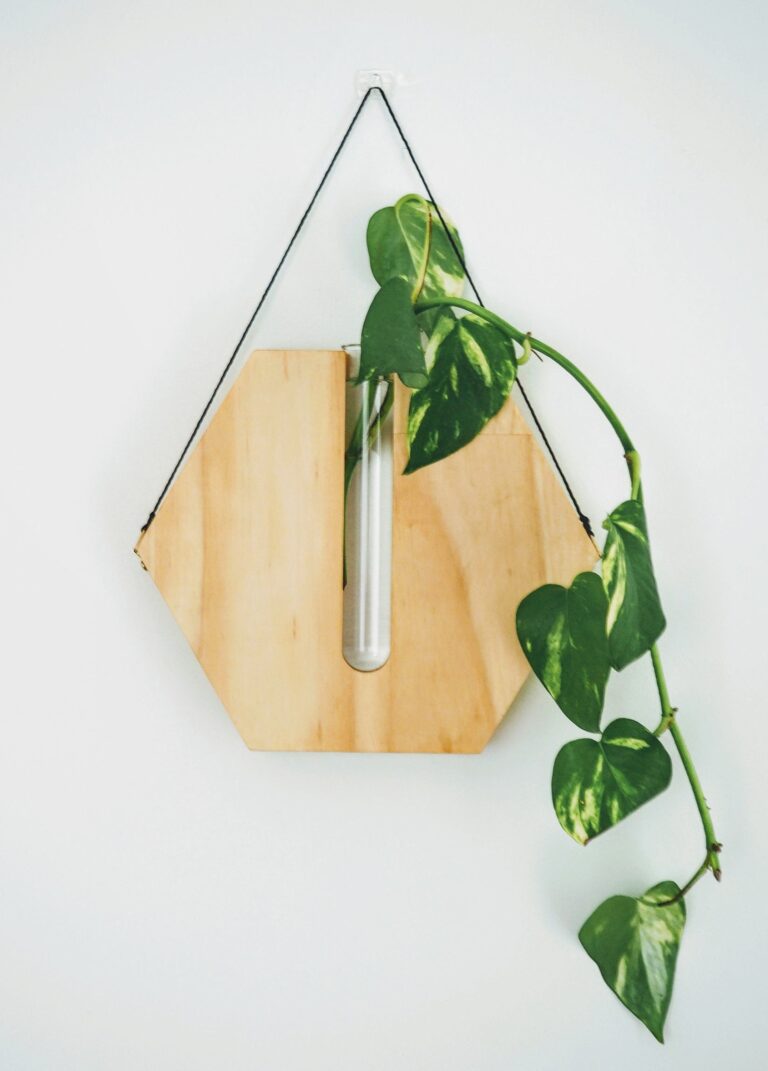 Another gorgeous way to propagate your plants is with this Hexagon Propagation Station from Etsy! Each piece is handcrafted from pin and comes in 5 different finishes.
They're lightweight and can easily be hung on the wall! Test tubes are also removable for easy cleaning and watering!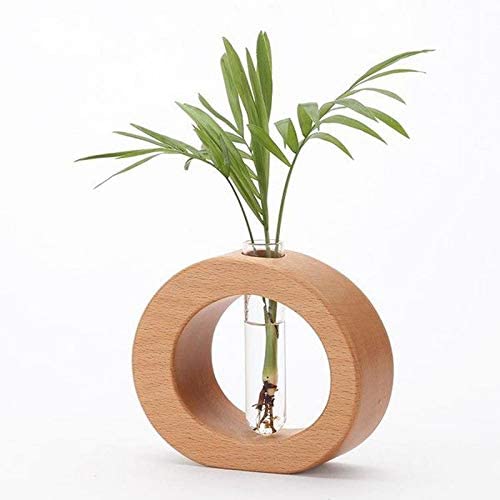 This unique looking Circle Propagation Station is a great option if you want some curved lines in your decor! This propagation station is made out of walnut and is inspired by tree holes.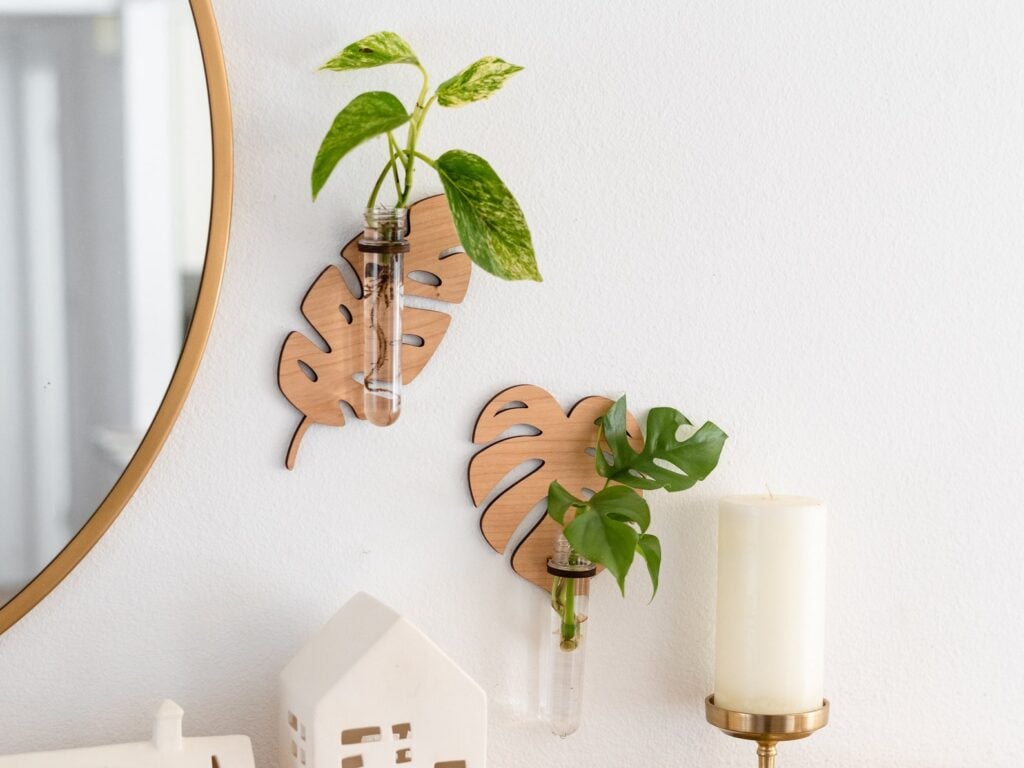 This Leaf Hanging Propagation Test Tube Station is super unique for a variety of ways!
This propagation station comes in 2 sizes:
Wide Leaf: 5″ x 6″
Long Leaf: 3.6″ x 8.4″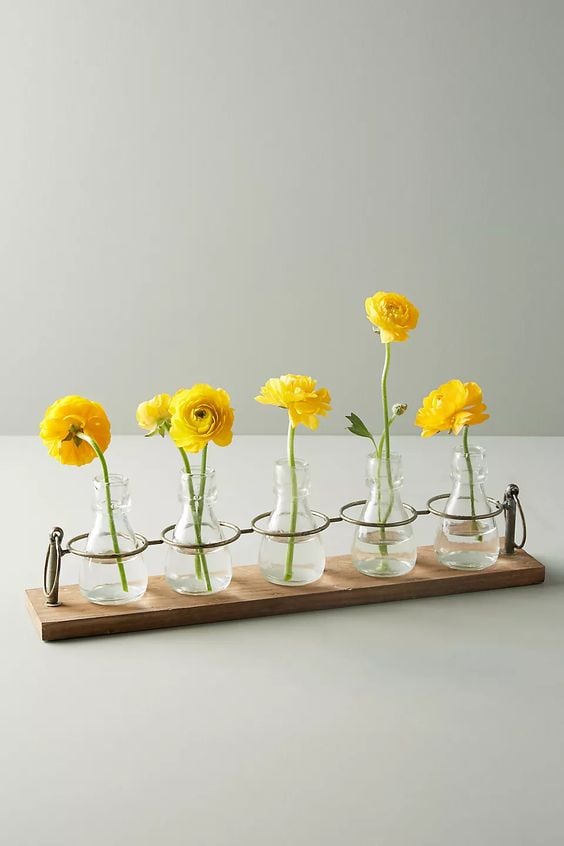 This Apothecary Bud Vases from everyone's favorite shop, Anthropologie, is a classy way of propagating your plants! It is a set of 5 bud vases that are together on a wood frame.
Next time you go to propagate a plant, do it in style! These are some great options for a chic, stylish propagation station!
3 Tips You Need When Using Terracotta Pots