If you're looking for a few new sweaters to survive winter, you've come to the right place. I recently tried out Amazon Prime Wardrobe to try out a variety of sweaters and to be honest, I feel like I hit the jackpot!
I ordered 6 different sweaters and am keeping all but one!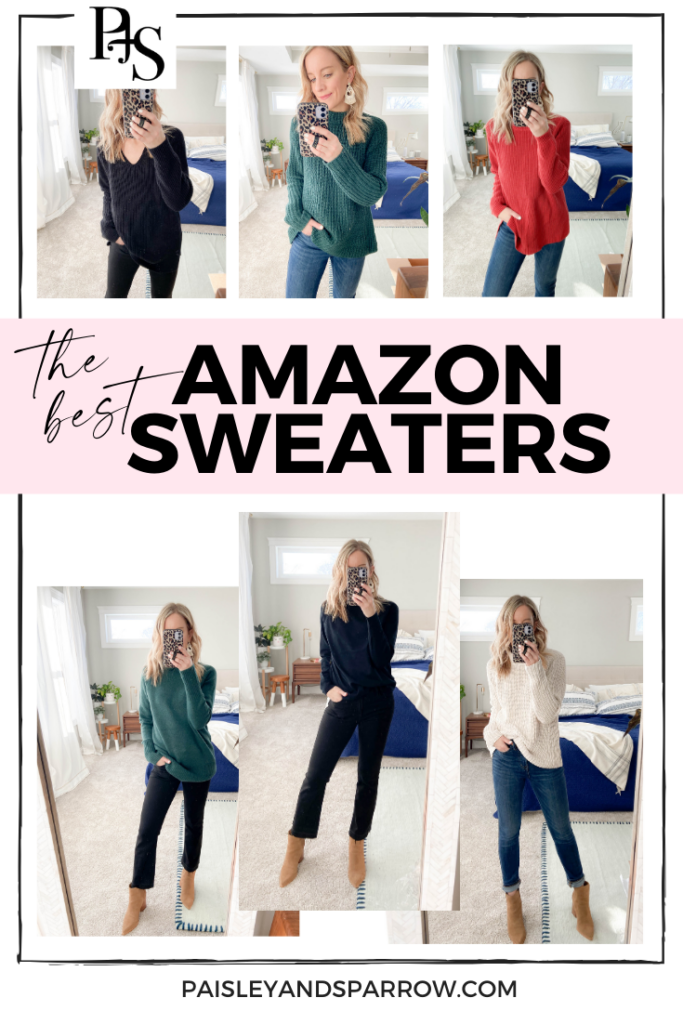 This post may include affiliate links which means I may earn a small commission if you shop using the links below at no additional cost to you. Paisley + Sparrow is a participant in the Amazon Services LLC Associates Program. Thanks so much for supporting me and this blog!
What is Prime Wardrobe?
First up, what is Prime Wardrobe?
Prime Wardrobe is a simple way for you to try on clothes at home without having to worry about paying for anything you don't love OR shipping back.
Pick out 8 items from a large variety of categories and they get shipped to your house. After they arrive you have 7 days to try them on and decide which ones earn a spot in your closet and which ones need to go back.
Your shipment comes with a prepaid return label for you to just put on the box and ship back!
It's incredibly easy to use and great for both you, your spouse or your kids.
Below are the sweaters I found – maybe you'll love one too!
Amazon Prime Wardrobe Sweater Review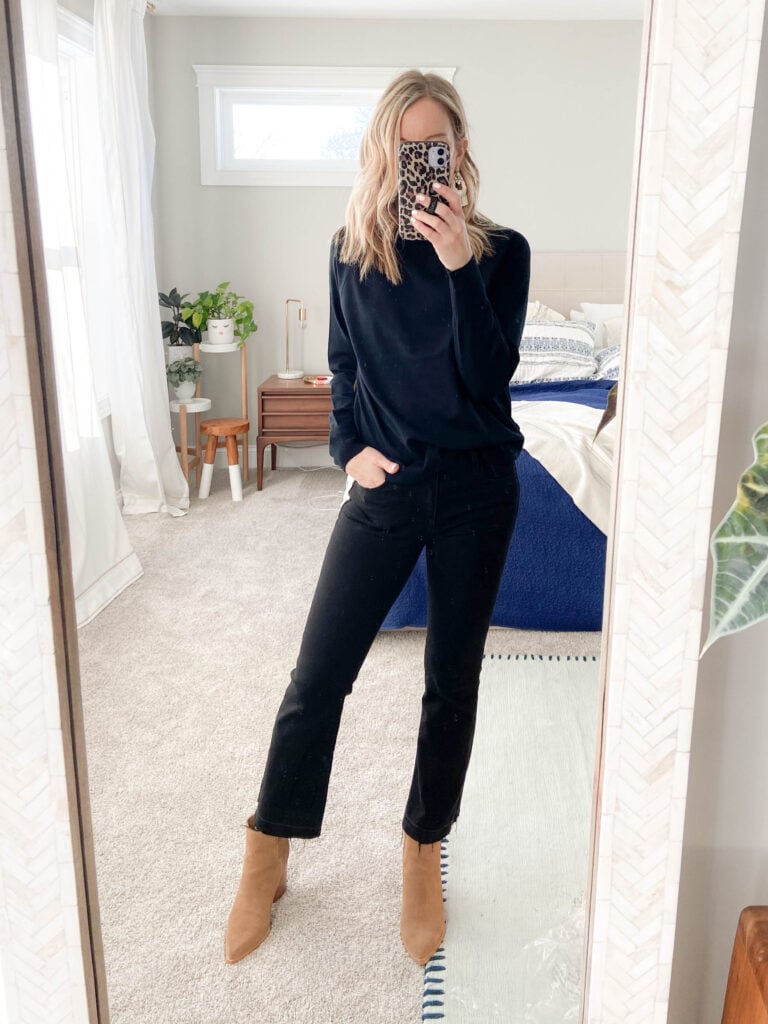 This sweater was such a pleasant surprise! It's the thinnest of them all but looked and felt so chic. It's incredibly soft and is a great option for days (or nights) you want to dress up a bit.
Pair with jeans or a skirt, this one is a must get!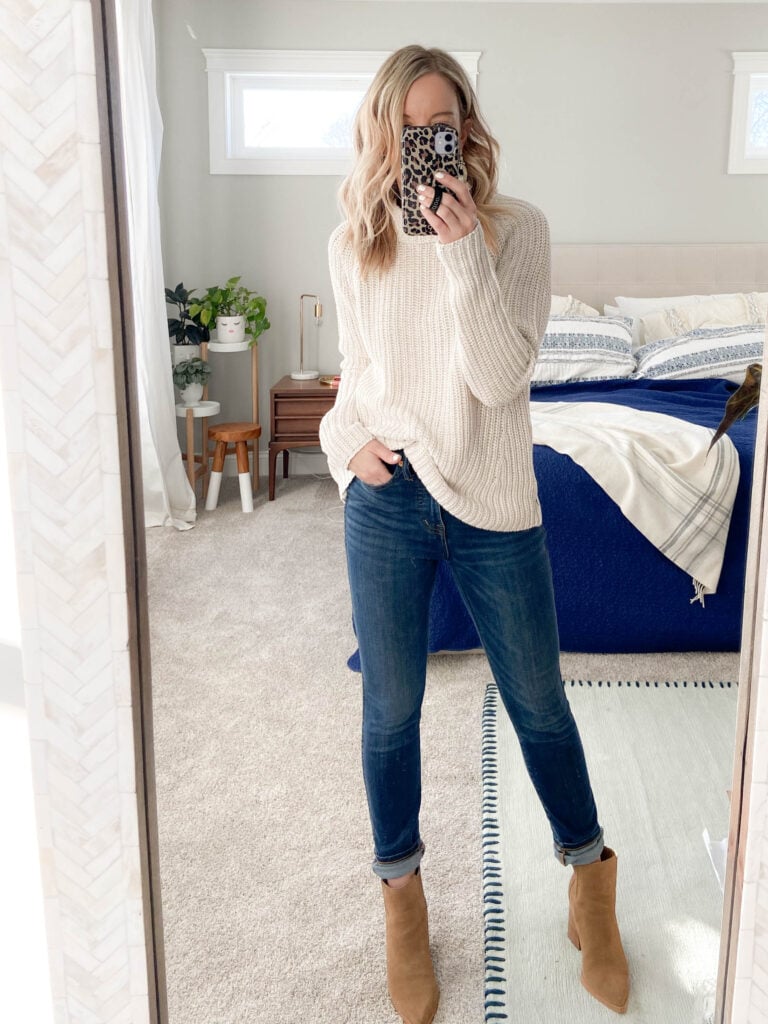 This mock neck sweater is truly the perfect winter sweater. Cozy and warm yet not frumpy looking. It looks great both untucked or half tucked into your jeans and is a great every day sweater!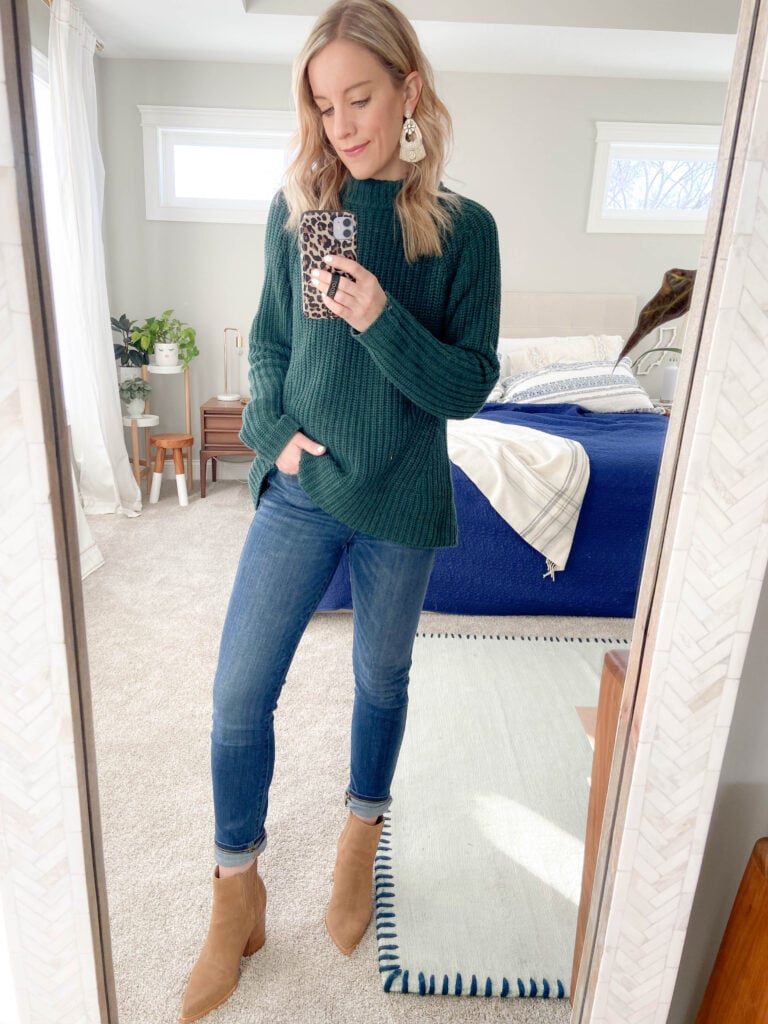 Same sweater as above but I wanted to try out the small. Sometimes I like my sweaters to fit a bit more oversized! This is one I'm going to exchange for a smaller size.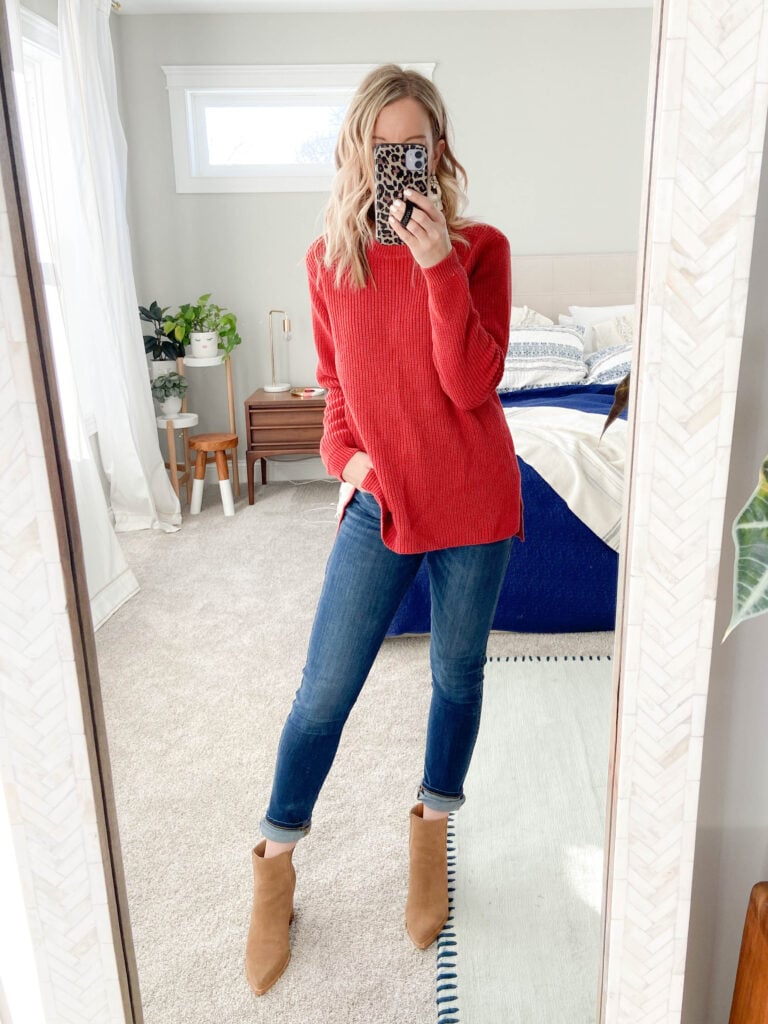 If you like to wear leggings or just prefer longer sweaters, this one is beautiful. It has split sides for a flattering fit and overall comfy fit.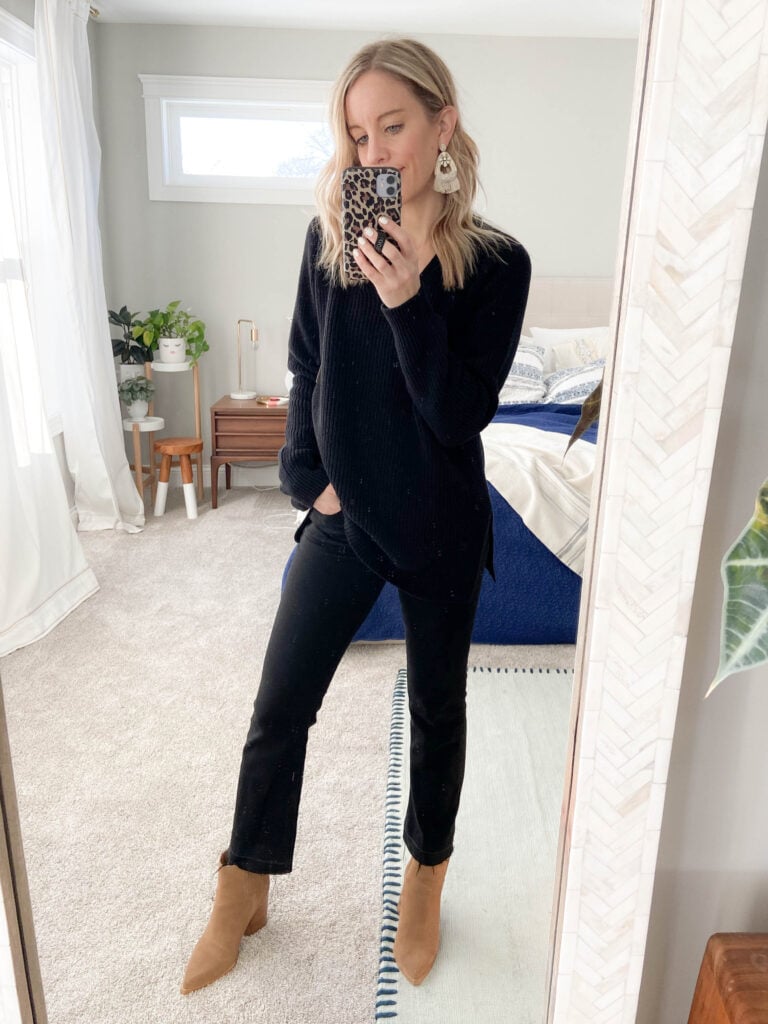 This sweater is the same type of sweater as above but with a deep v. Personally v neck sweaters aren't my favorite since I have such small girls so this is the only one I'm returning. If you like v-neck sweaters this is a great option!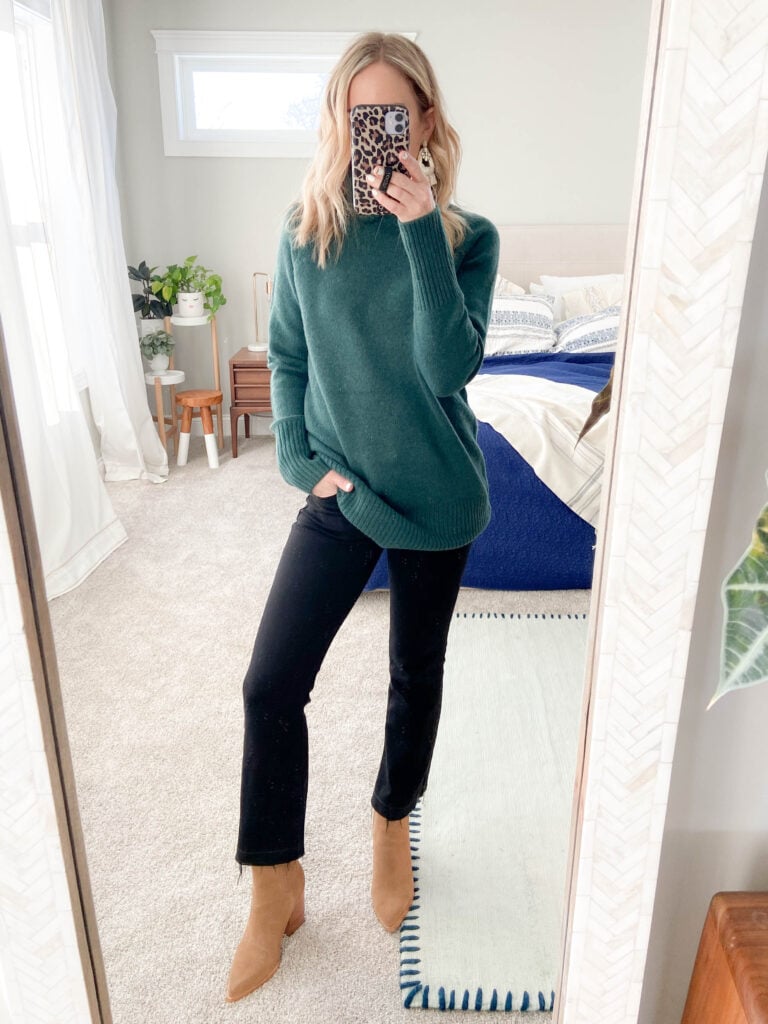 I wore this one to Christmas Eve service when it was zero degrees out and was toasty warm! It's so soft and warm – perfect for cold winter days! It's long enough to wear with leggings but also looks nice with denim. This one was my favorite of the bunch!
I'll be sharing more Amazon Prime Wardrobe picks for your guys coming up so keep an eye out.
In the meantime, try out your own Prime Wardrobe! You have nothing to lose!
You can find more Amazon finds here!