Today I'm launching a new Saturday series – Made in Minnesota! Each Saturday I'm going to highlight some local makers who are creating incredible products that I love.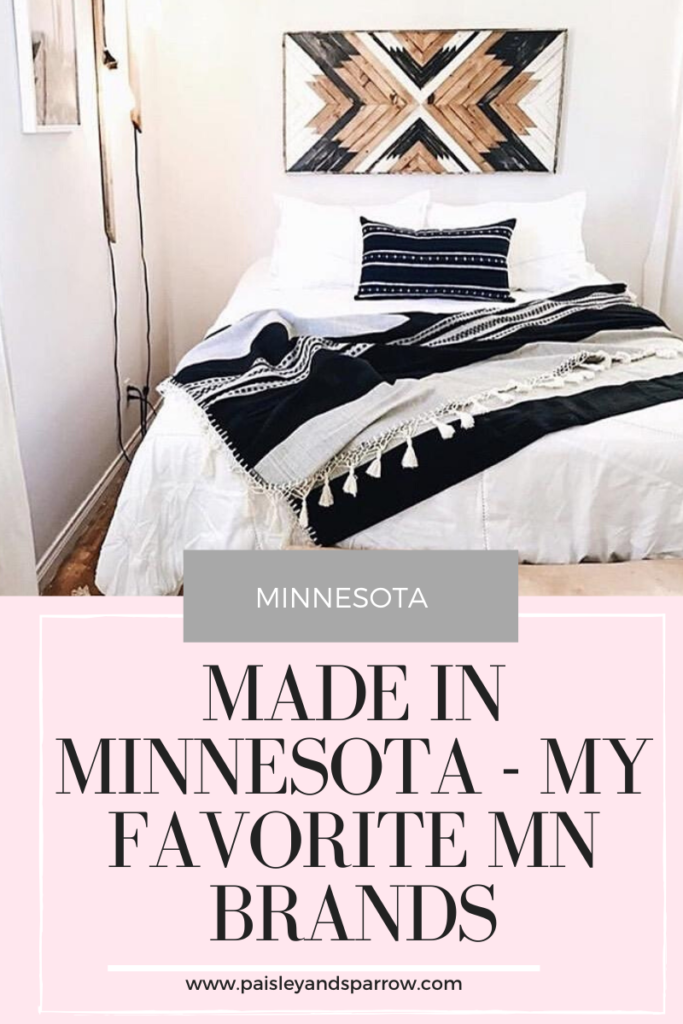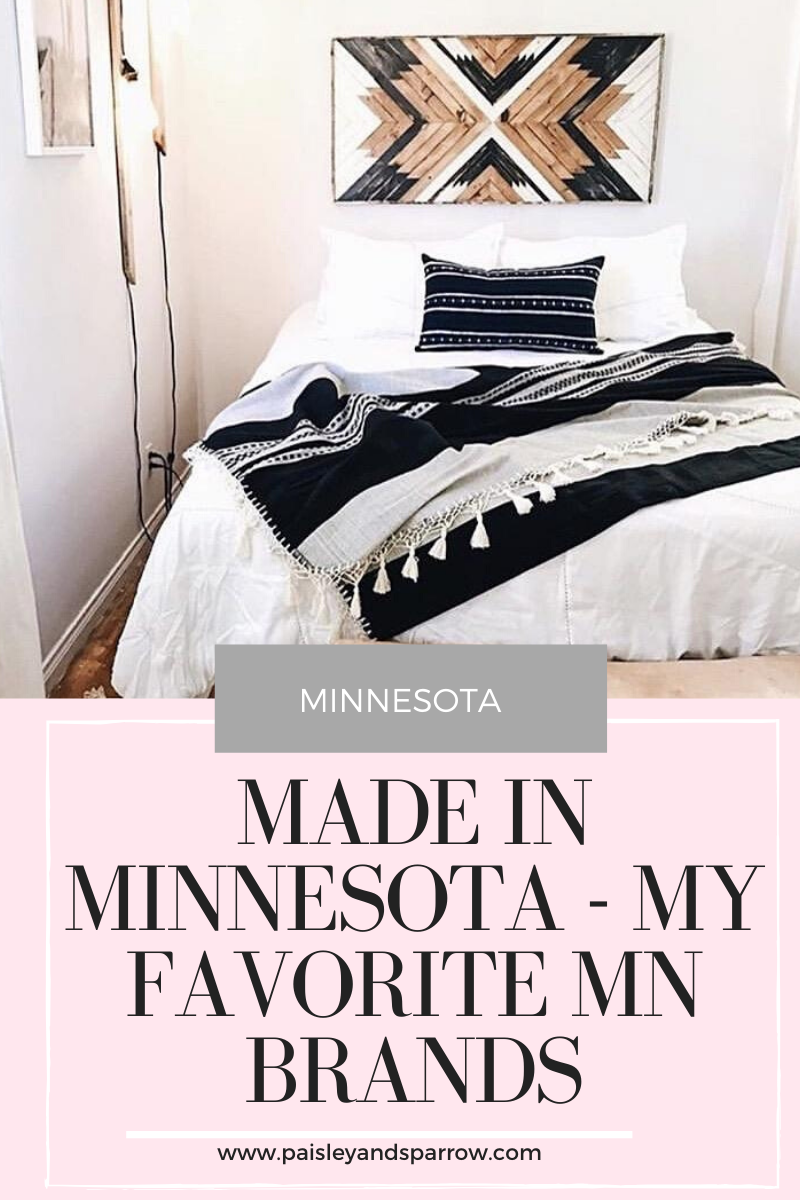 I love introducing you to new brands and I LOVE local. I also know that this current state can be a hard time for small shops and local brands so I wanted to spread the word!
Bailey Builds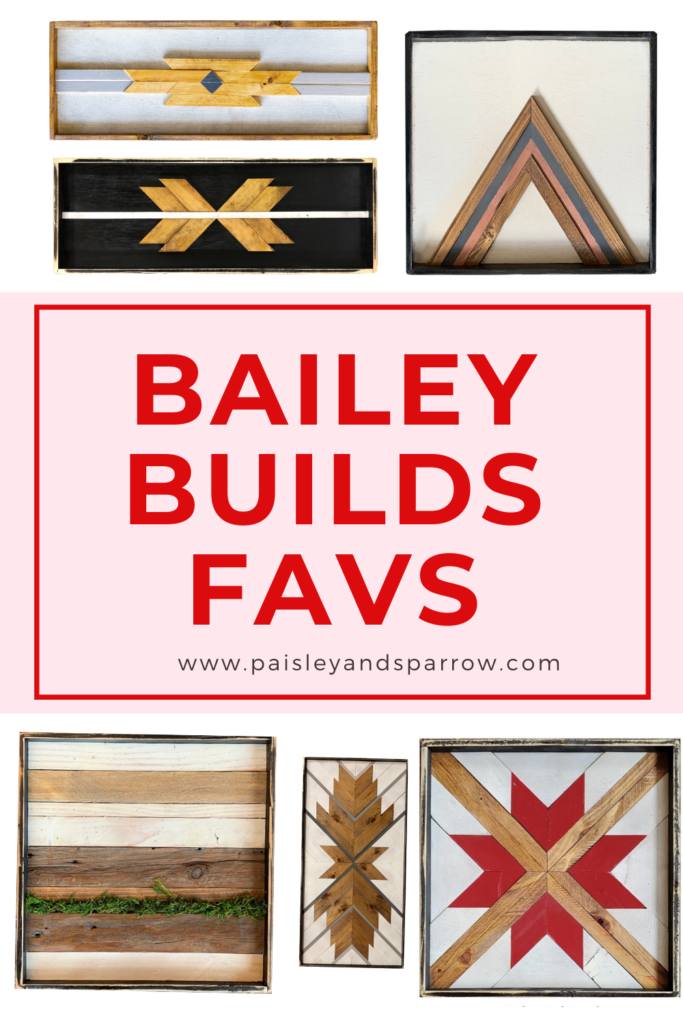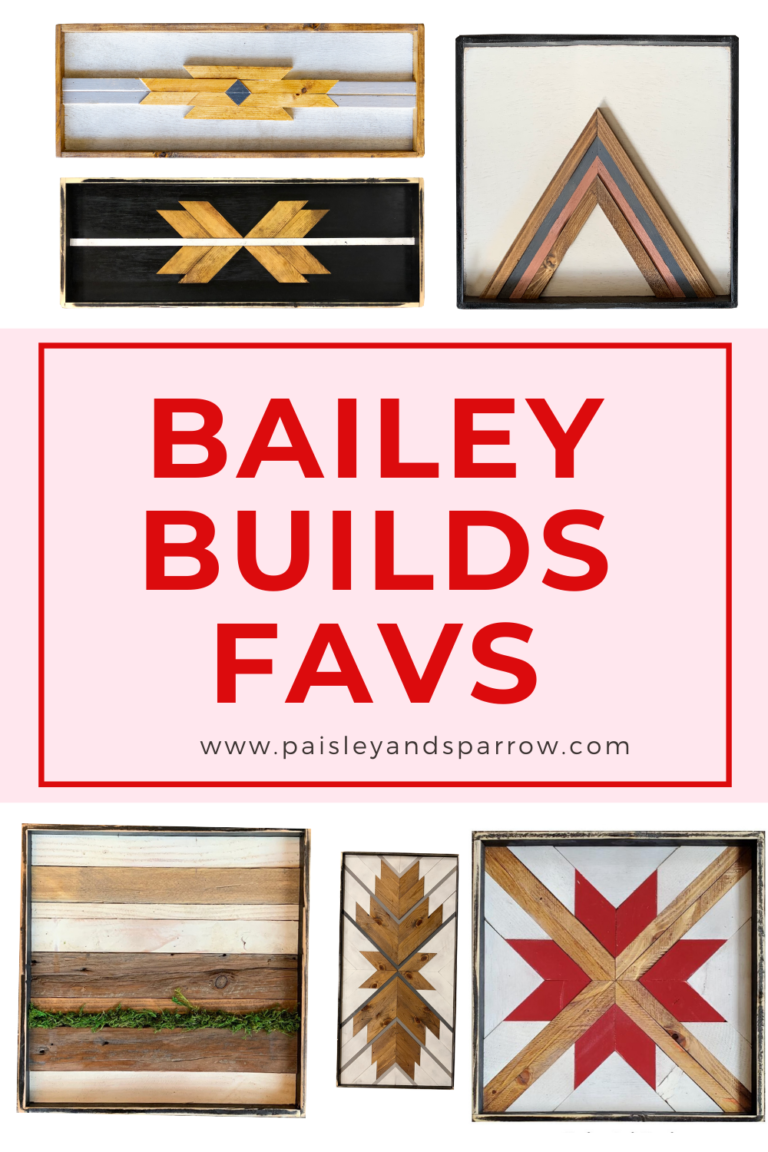 Bailey Builds is another husband wife team run by the amazing duo, Anna and Nathaniel! Fun fact about these 2 – they're best friends with my sister (yes, earring sister!) and her husband. Anna also was my mentor way back in the day when I was in college.
They are some of the most kind, hard working and overall FUN humans I know and I've absolutely loved seeing their business soar over the past few years!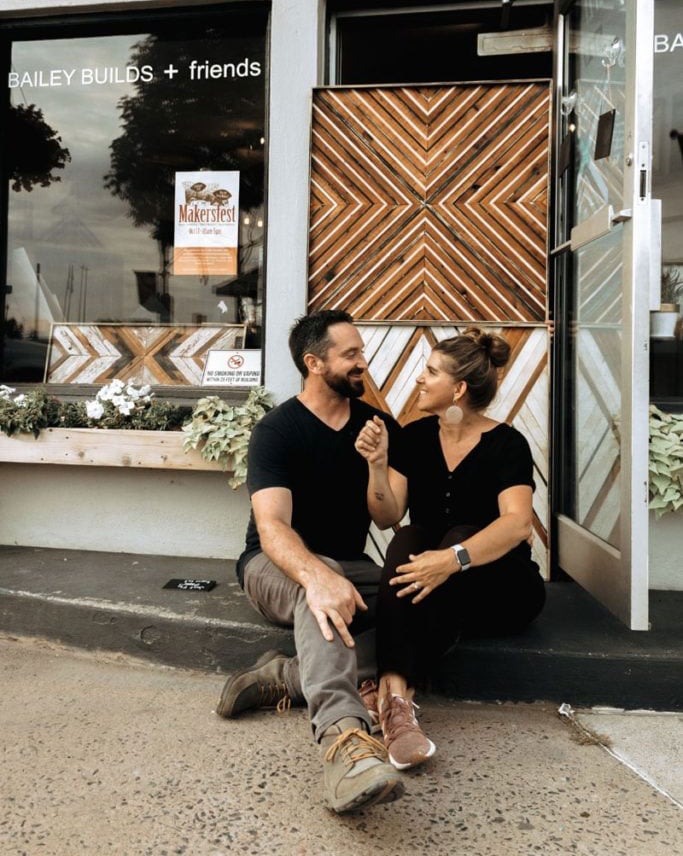 Bailey Builds creates amazing, unique wood art. I love their promise – to "find beauty in the weathered, discarded and worn, creating handcrafted wood art that adds cozy warmth and inviting personality to any room".
They have everything from gigantic pieces that will be a major focal point in your home to smaller pieces that are perfect for your next gallery wall! We have a variety of their pieces, both big and small. We've dubbed our basement the "Bailey Basement" because their art is scattered throughout!
You can check out their website here and their Instagram here!
Pink Linen Designs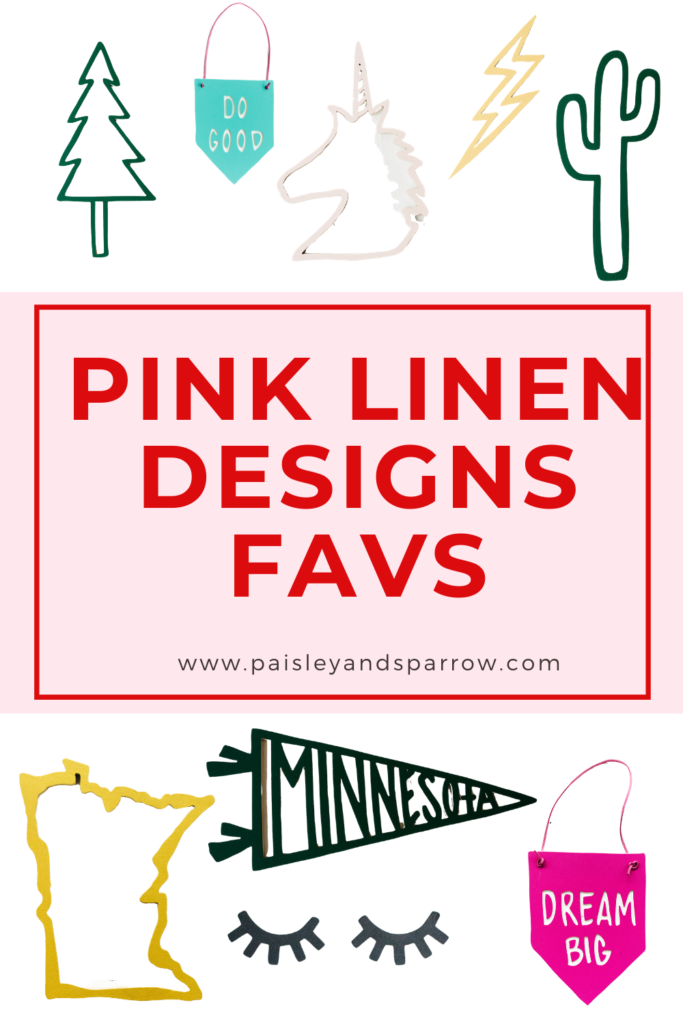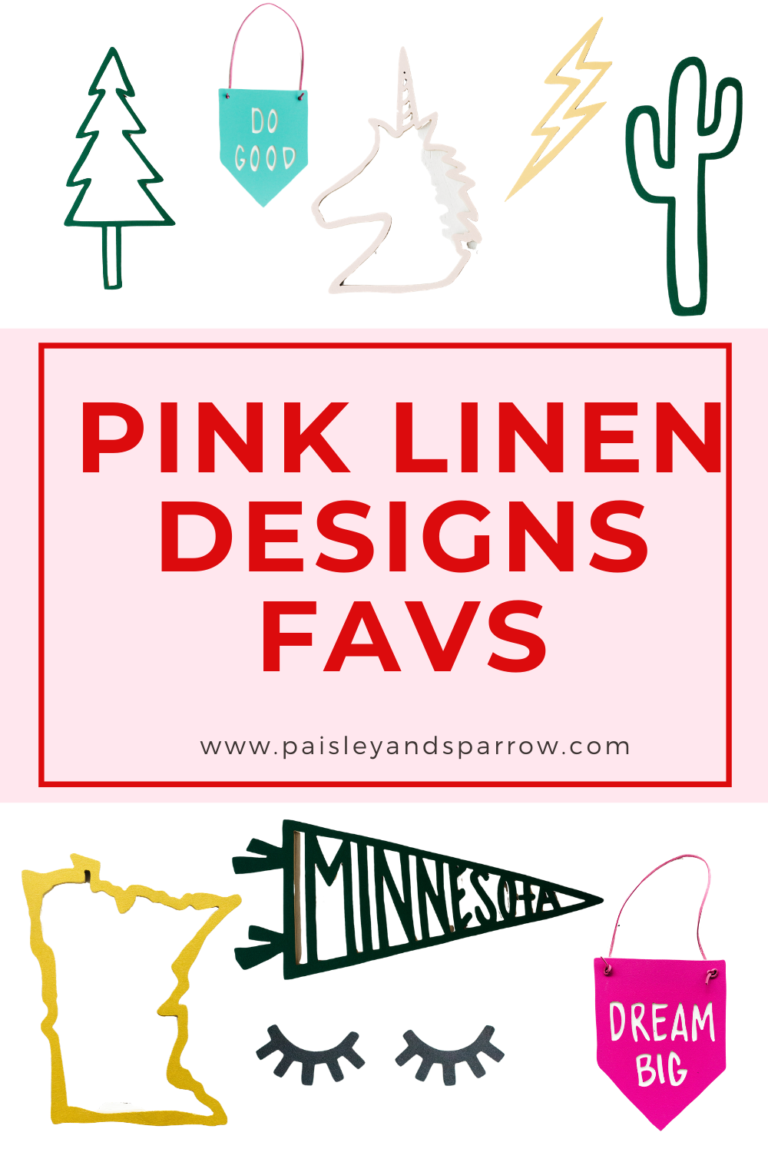 Another one of my favorite artists is Kait from Pink Linen Designs! I've met Kait once at an event and she is a delight! She's so adorable and such a sweetheart, it made me even more happy that I loved her art.
Kait started her business back in 2015 after she discovered how fun it was to cut out different designs that she had drawn. She's inspired by her 3 (equally adorable) girls.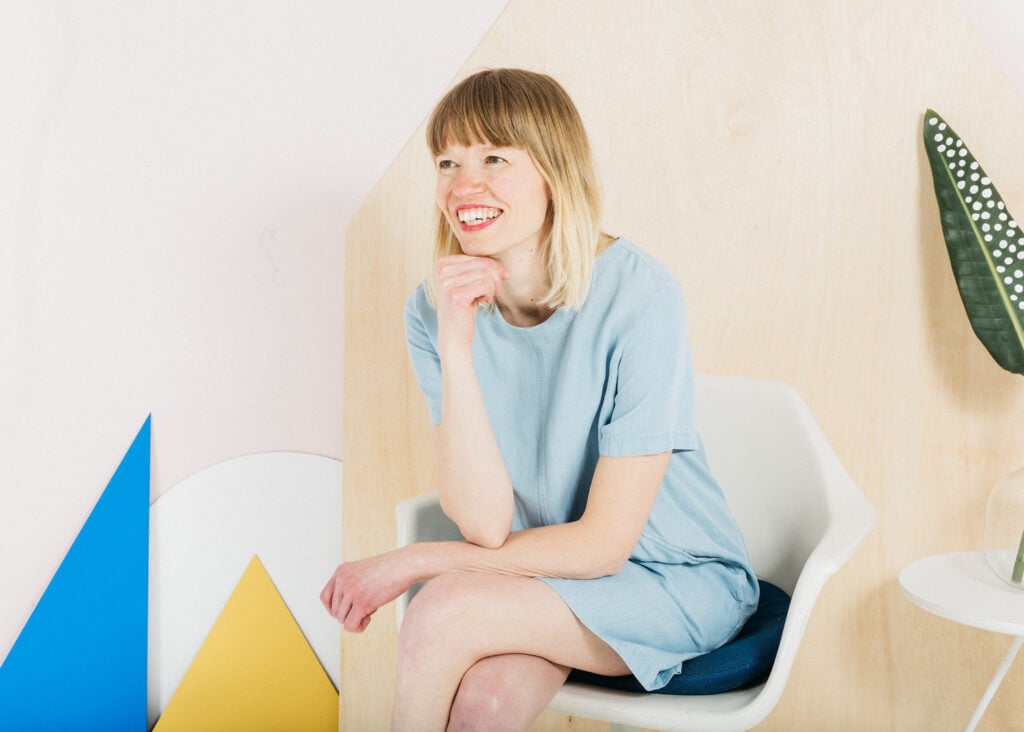 Her art can truly be great for any home or any room. We have had pieces in our kids' rooms, in our master bedroom and even in our living room!
She even us super cute rainbow and cloud tees that I love too.
You can check out her website here and their Instagram here!
Made in Minnesota Jewelry
Here are 2 jewelry brands that I simply adore, Lissa and Nate and Larissa Loden.
Lissa and Nate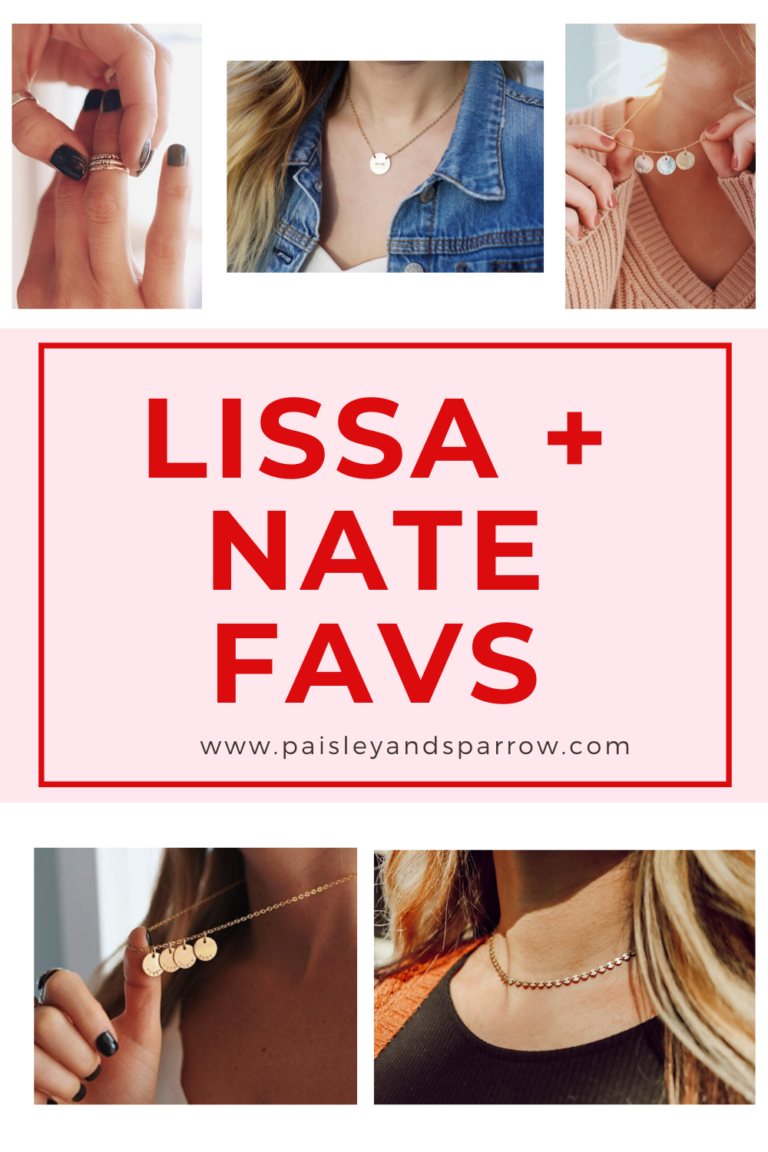 First up, Lissa and Nate! I first met Lissa of Lissa and Nate a few years ago when I spoke at a Merry Hour event (side note – locals, check out the Merry Hour when they start hosting events again!).
Lissa is an absolute dream of a human and lights up a room. She's bubbly and fun and enthusiastic and someone you'd just love to hang out with!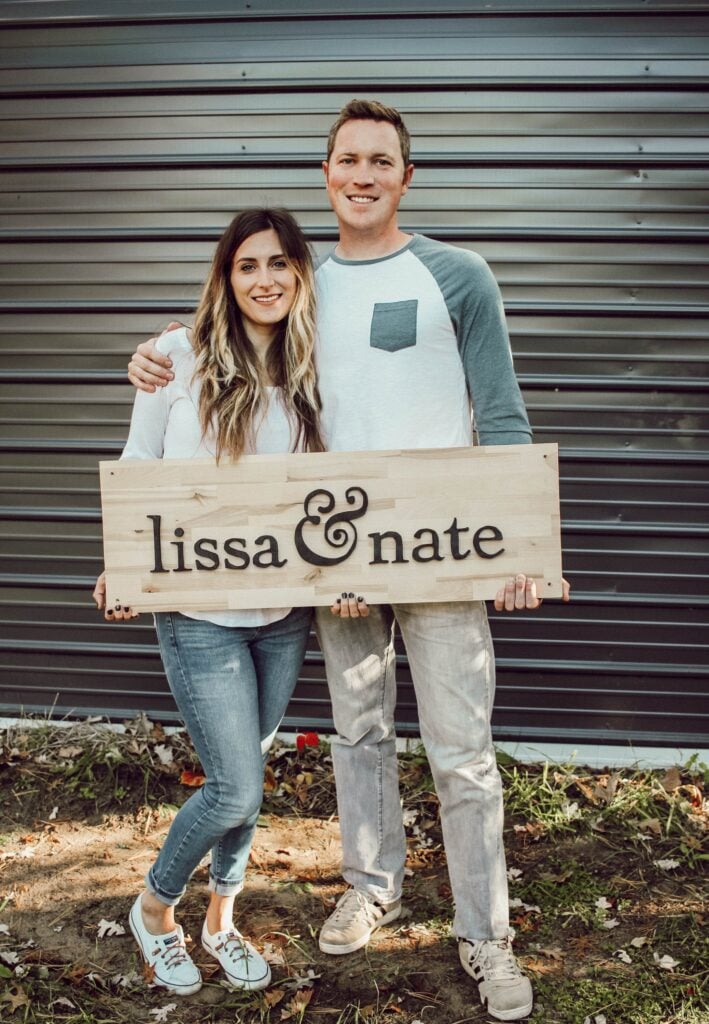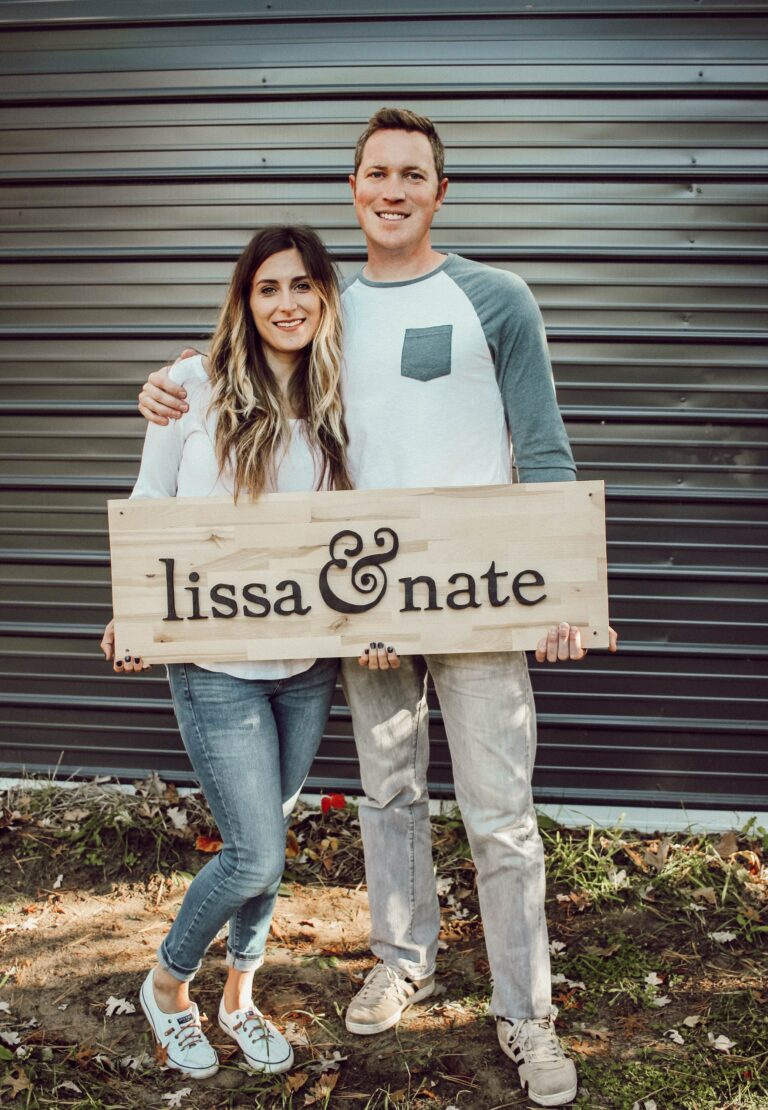 Her husband Nate's family have been making personalized jewelry since the late 70's and they're taking on the family trade! They haven't always been making jewelry and done things like run a cleaning business and vehicle matineance.
They even spent time in Central America, honing their skills in the art of jewelry making under the shade of a small tree. How amazing does that sound?!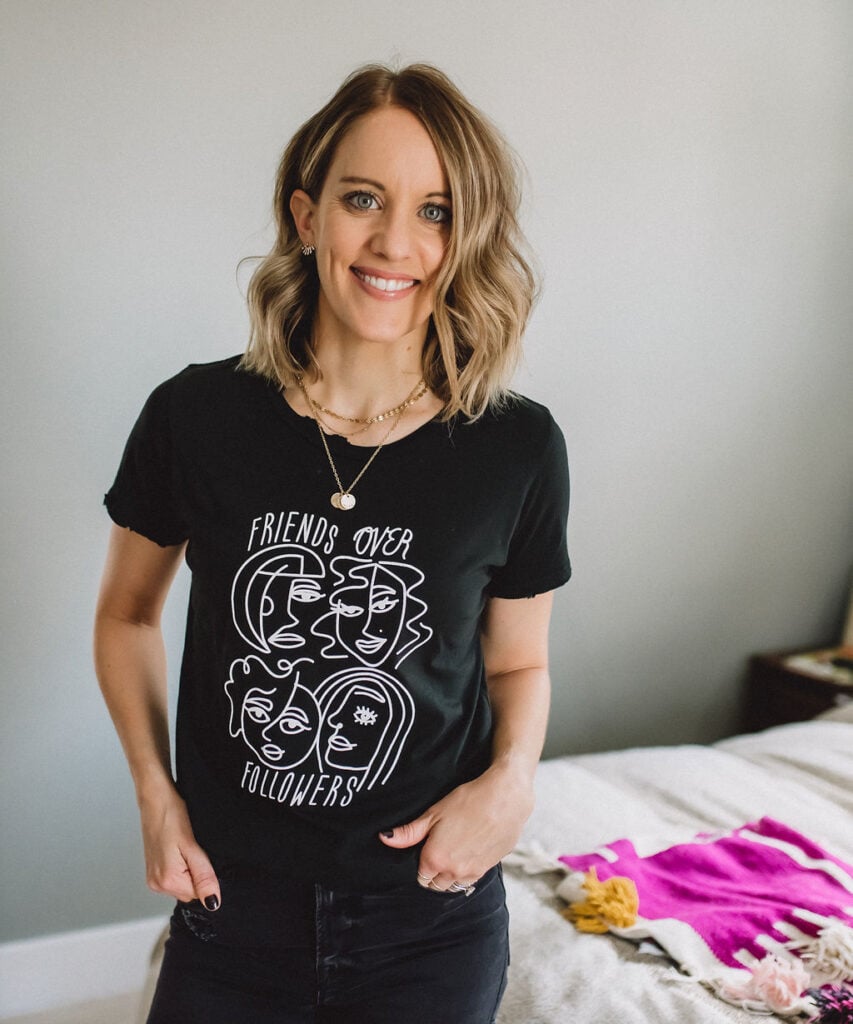 When they got back to MN they launched their Etsy shop and made jewelry their main focus. One thing that makes them extra special is the fact that they personalize their jewelry! Whether it's a name, date or quote, the options are endless with their gorgeous jewelry.
Some of my favorite Lissa and Nate pieces are their Dottie, their midi rings (yes, I still need one with "Miles" on it haha!) and the Yvonne. Both the Dottie and Yvonne are shown above!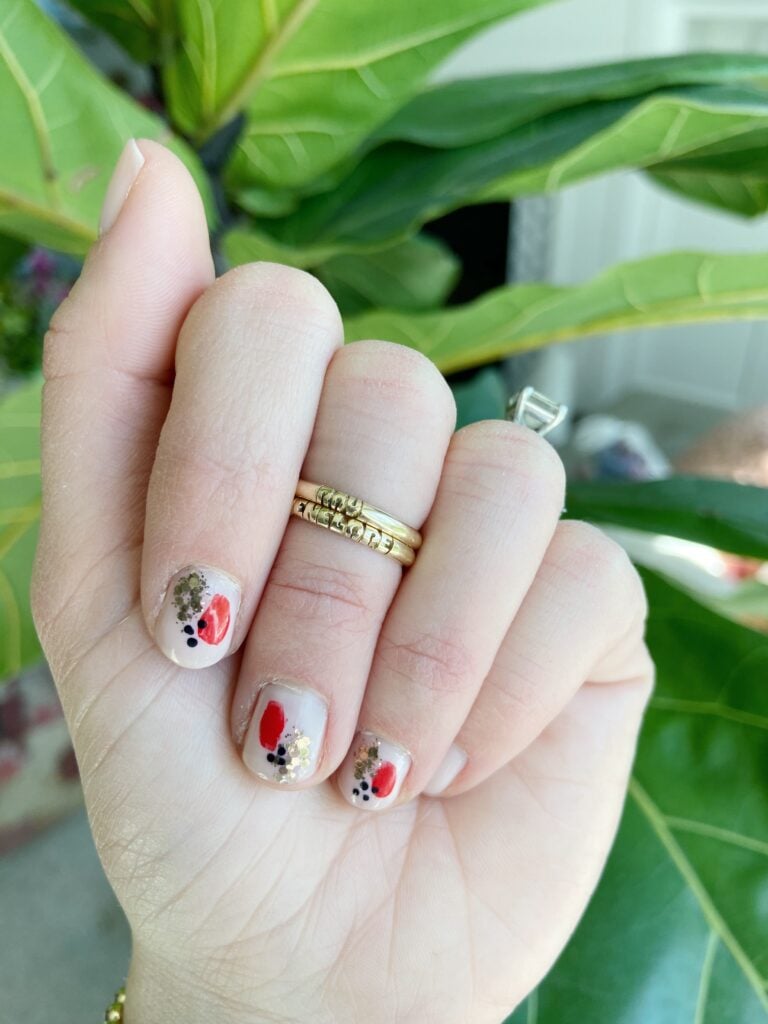 You can check out their website here, Instagram here or buy directly on etsy here! They also are so sweet and are giving all of you 20% off with the code "PAISLEY"!
Larissa Loden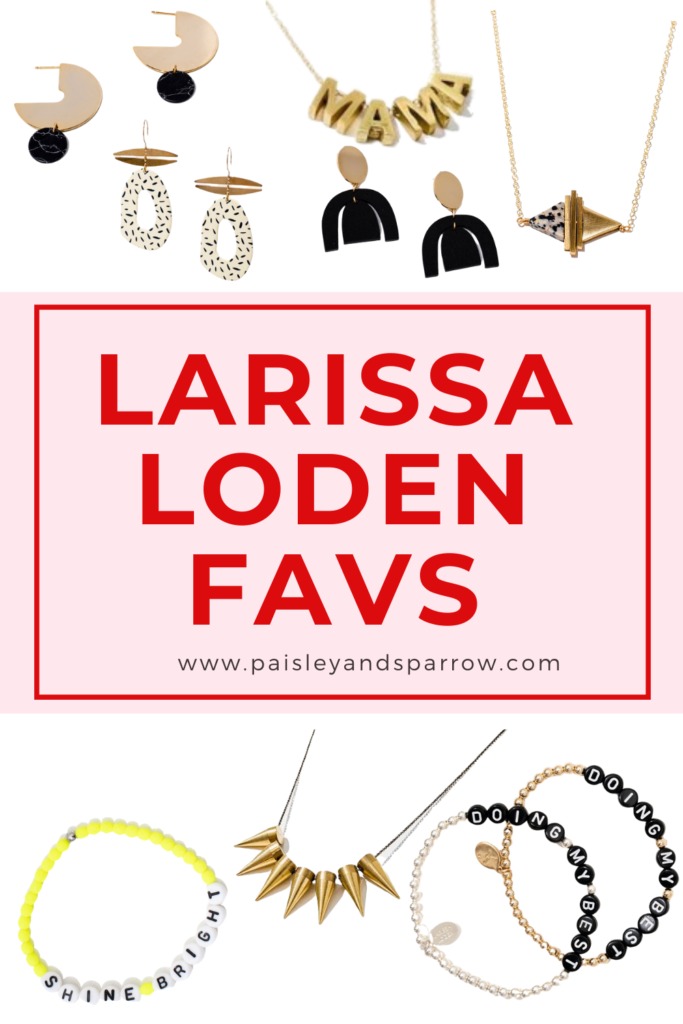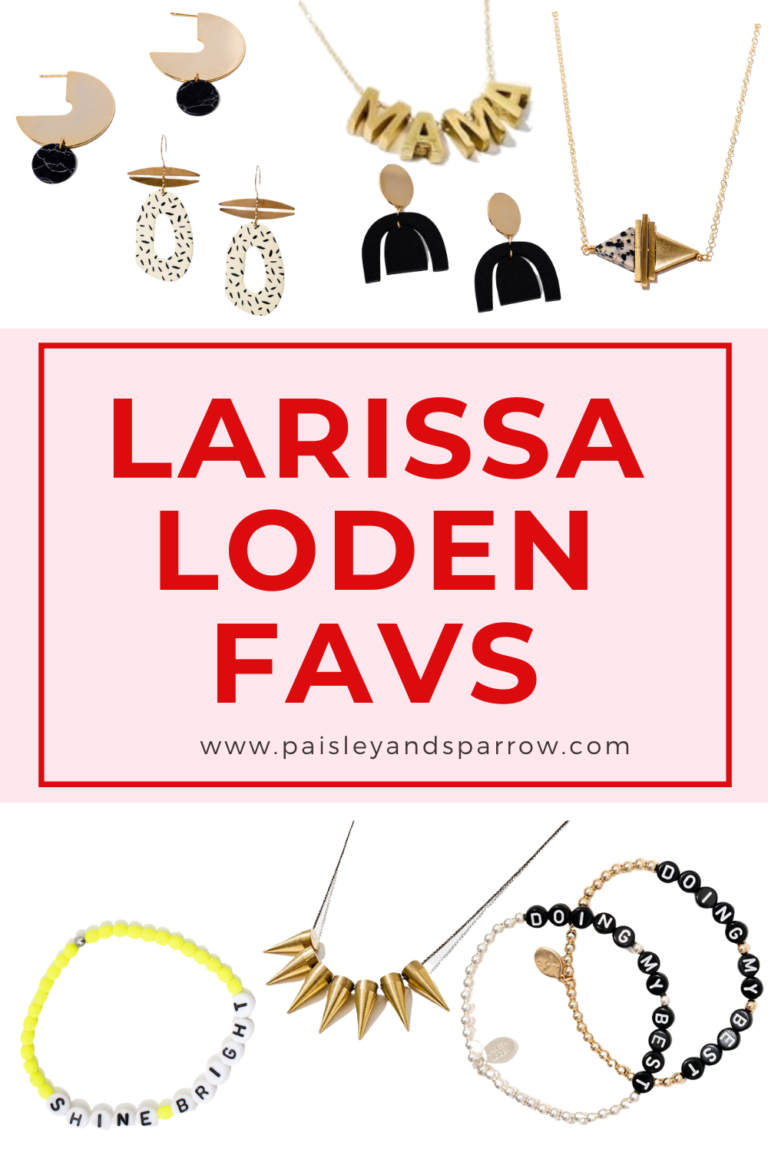 Next up is Larissa Loden! I met Larissa when she spoke on a panel for a Minne Mama Meetup event but I've been a fan of her for years!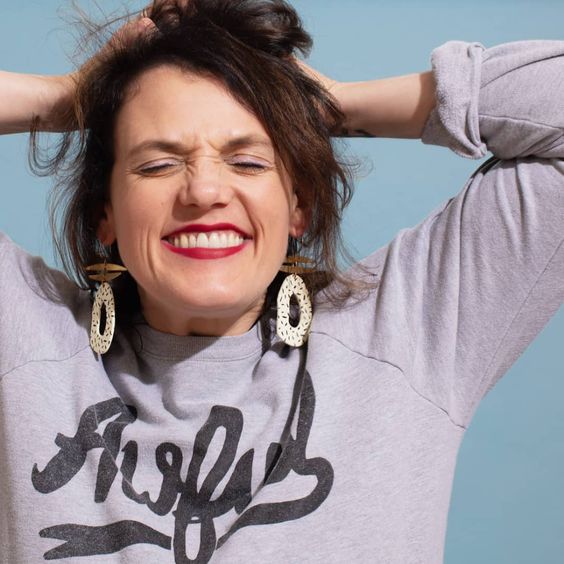 Larissa is a staple in MN. Her work is offered in more than 600 retailers, has been seen on everything from Better Homes and Gardens, The EveryGirl and Buzz Feed. I'm telling you, she's a legend!
All of her jewelry is made by in hand in Minneapolis by a team of artisans, moms, students and other creatives. Larissa is all about creating a positive and inclusive workplace.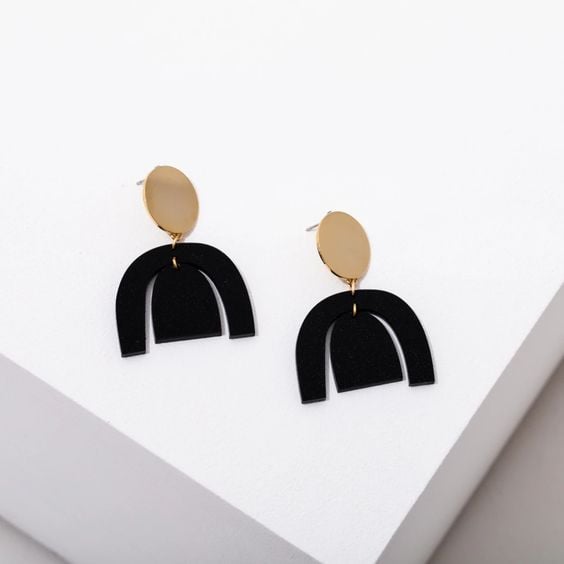 I love supporting Larissa because I know that each piece I buy is supporting a mom and woman and artist who employs a group of fantastic people! She also gives back 5% of their profits to a cause she loves – like the Cookie Cart!
I'm in LOVE with the fun Quarantine Craft Kits that she so sweetly sent me. You can do names, phrases or whatever the heck you want!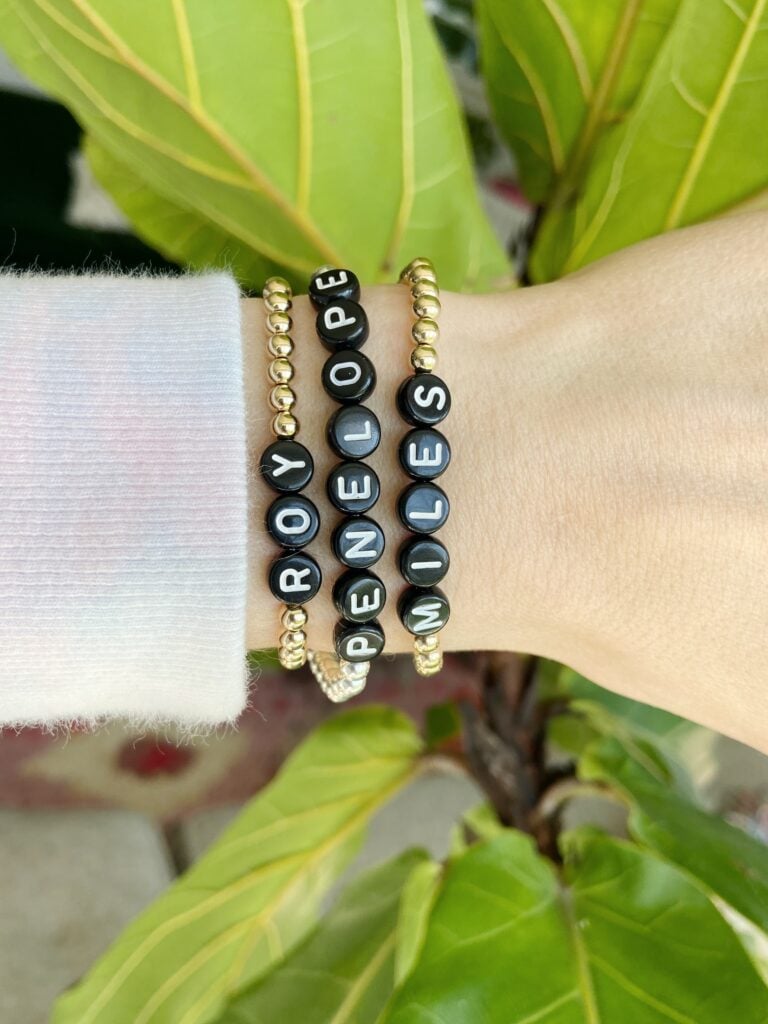 You can check out Larrisa's website here and follow her on Instagram here!
I hope you liked this first round of Made in Minnesota and be sure to check back next week for some more!
What's a MN brand that you love?