*Madden's on Gull Lake hosted our stay however all opinions are mine. Keep scrolling for a discount code!
Rishi and I got to spend the weekend at Madden's on Gull Lake in Northern Minnesota a couple years ago and recently went back up again with the whole family. Madden's is Minnesota's classic resort – a beautiful resort set on over 1,000 acres on Gull Lake's Pine Beach Peninsula.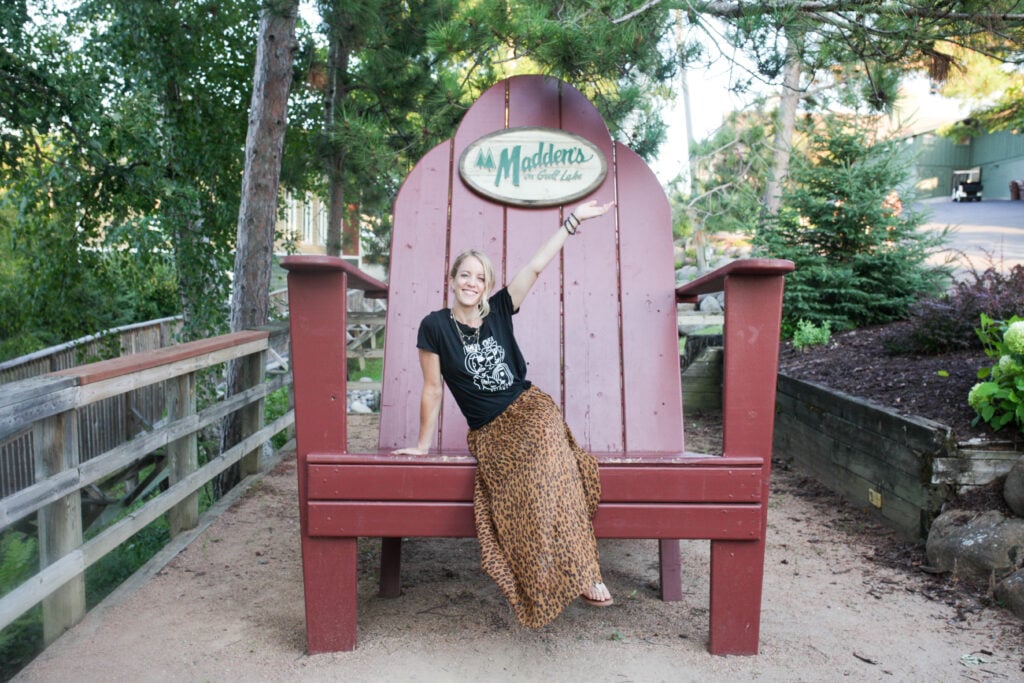 There's everything from golf, tennis, a spa and fishing (and SO much more) to keep you and your entire family entertained and having fun for your entire stay!
Madden's is a 3rd generation family owned resort in the Brainerd Lakes area. It's been around for over 90 years!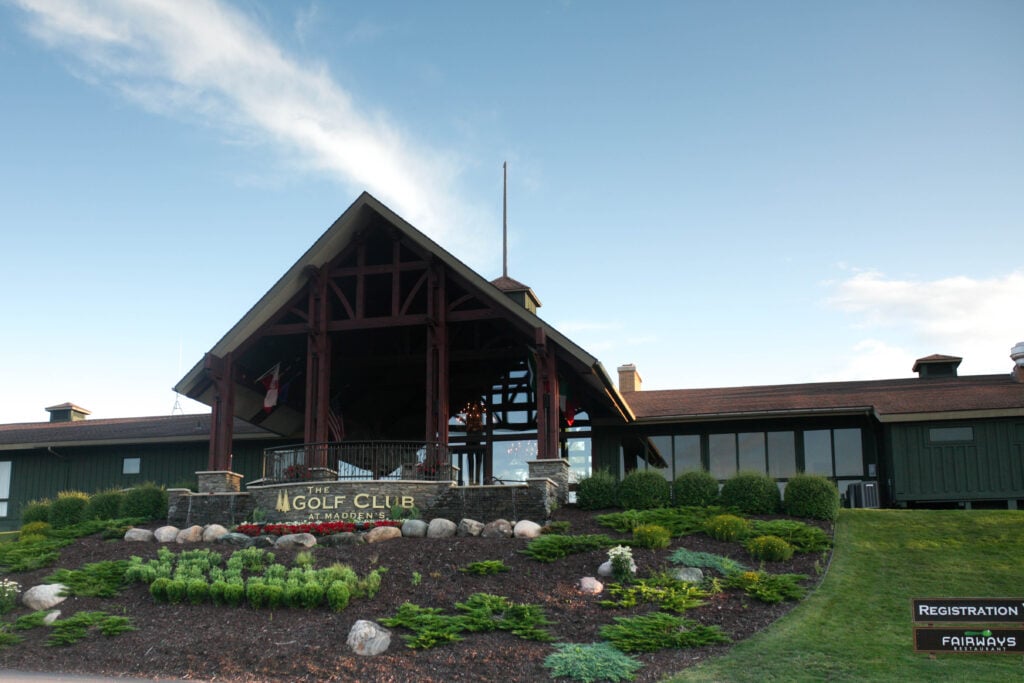 Madden's is not only great for weekend getaways like ours but also for things like family reunions or girls weekends in one of their multi-bedroom houses! They also have a Pavilion at Madden's where you can have weddings, corporate events and more.
I love that one of their core values is sustainability. They have a Green Initiative Program to work on implementing new green projects each year. They are doing things like composting, recycle all product containers and having a biodegradable in-room coffee service.
Where to Eat at Madden's
There are a variety of places while staying at Madden's. Here's a peek into all of them!
1. Mission Point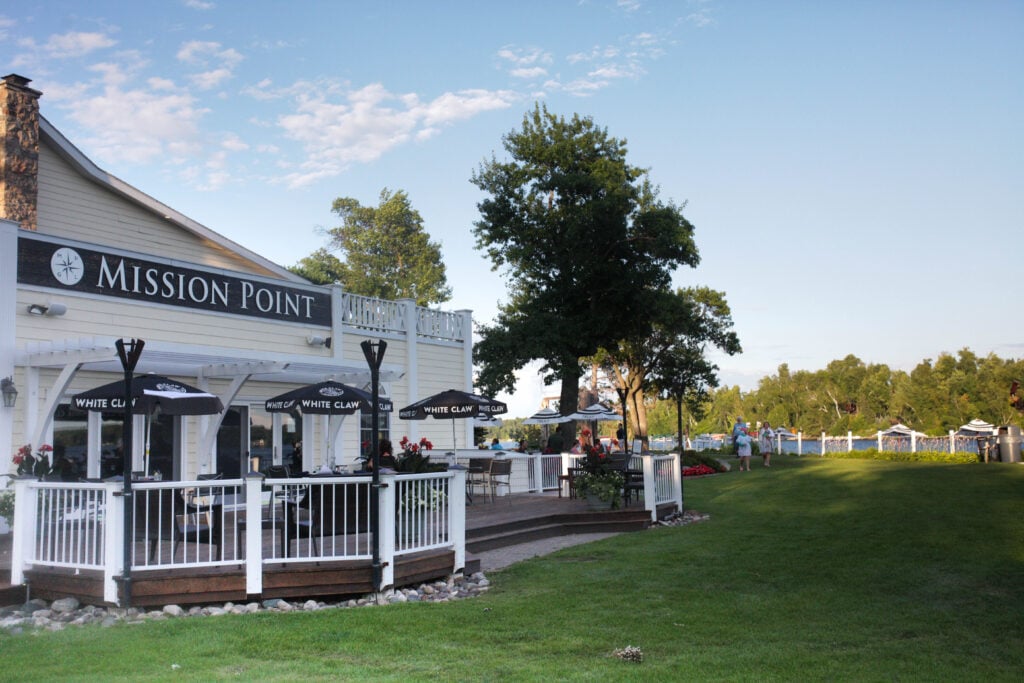 We tried out Mission Point on our last night of our stay during our adult only stay and it was fantastic! The view of Gull Lake is absolutely stunning and the food was incredible.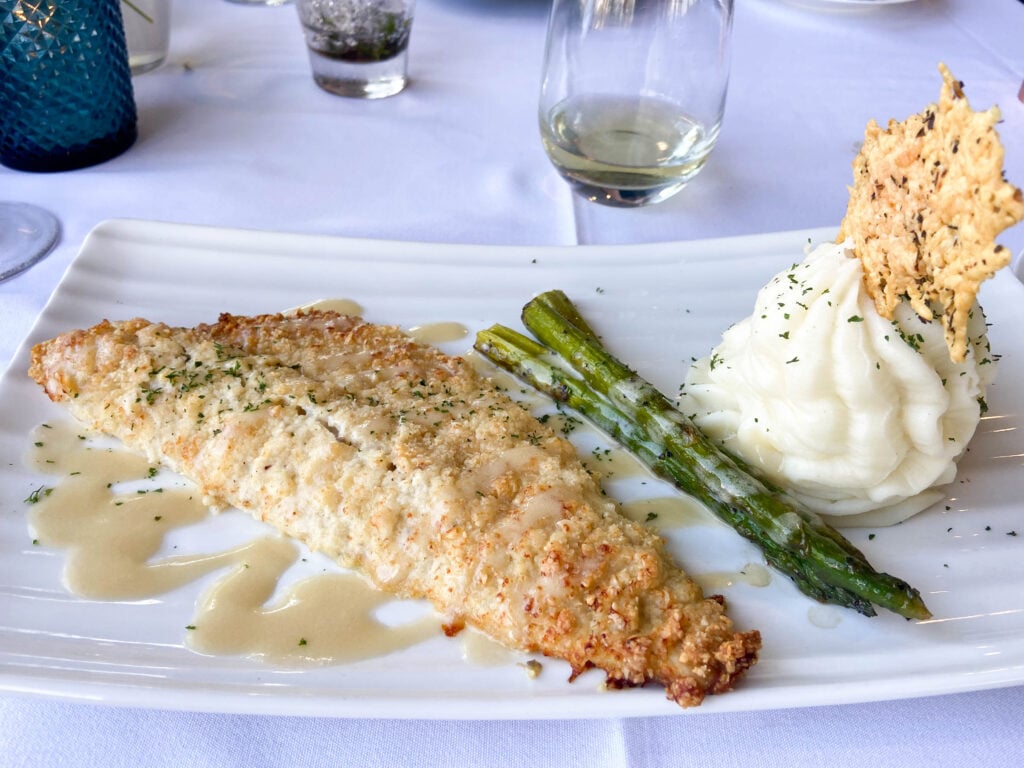 Our server was the sweetest and it was casual enough to bring your kids yet nice enough to have a nice dinner date.
When we came back with our kids, we brought them here one night. I was a little hesitant since I remember it being fancy but it was great! We sat outside and they kids went back and forth from our table to the shuffleboard and back.
It was nice to have something for them to do while we waited for our food and then while they waited for us to be done eating! They even made friends with another little boy which made our youngest so happy!
2. The Classic Grill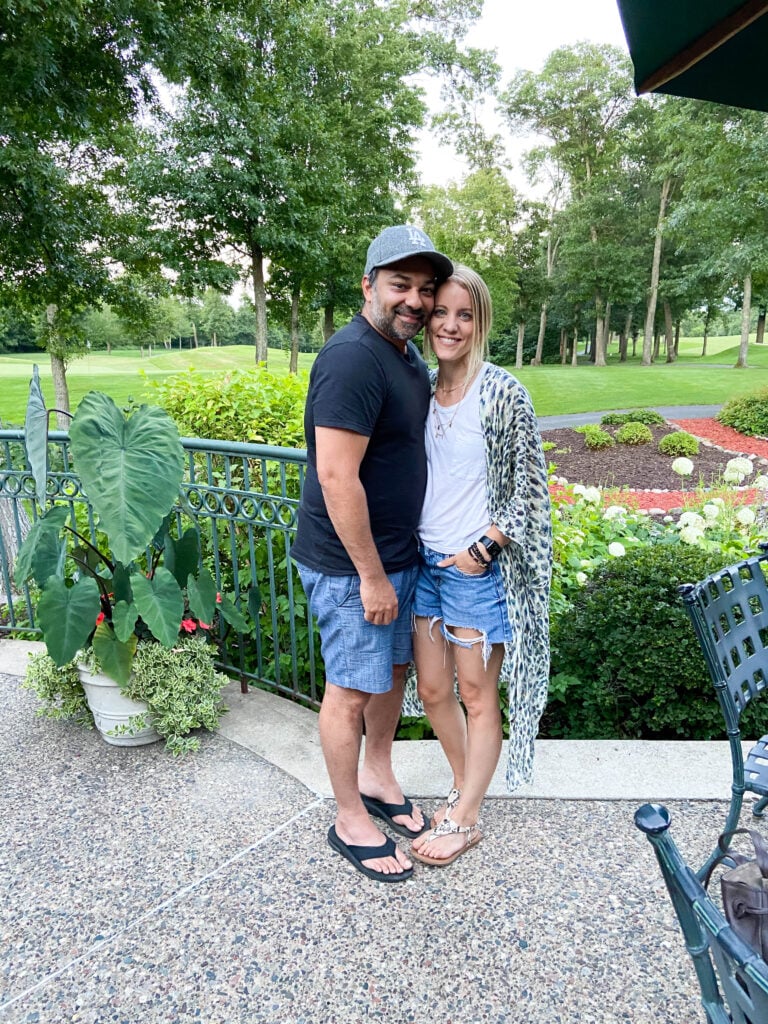 We tried out the Classic Grill our first night of our adults only vacation and were blown away by how beautiful the space was! It's rated #3 in the Most Beautiful Restaurants in all of MN so it's no wonder we couldn't stop staring at the landscape.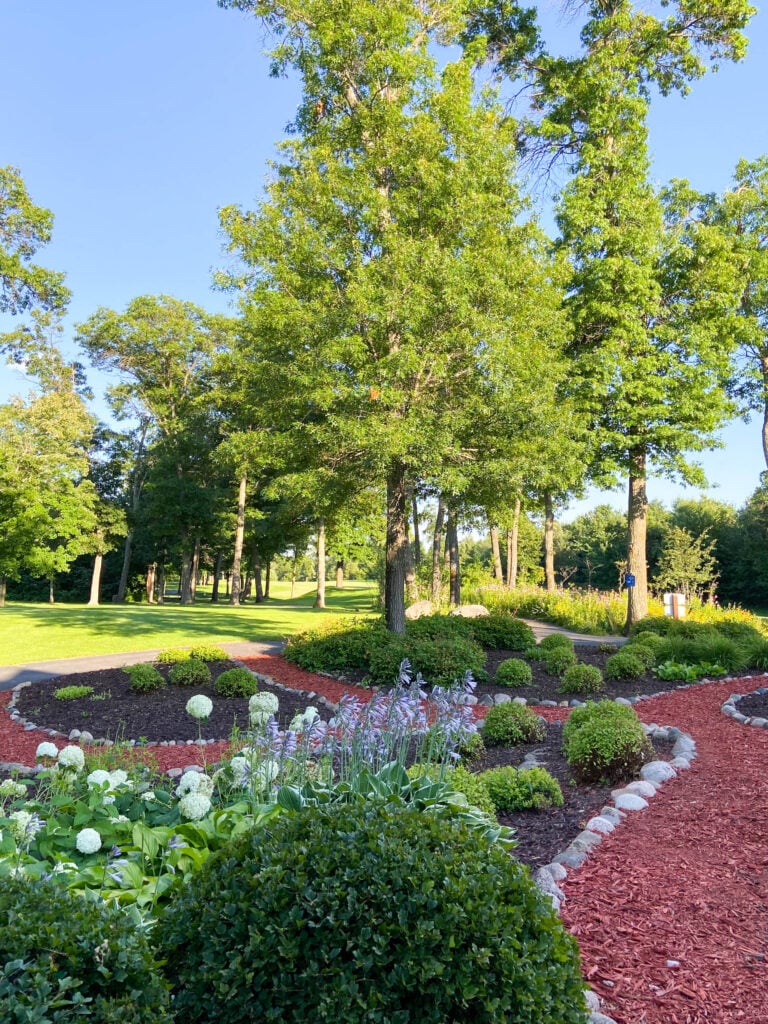 Besides the incredible view, we loved the food too! This restaurant is set off of the resort about a mile so we recommend driving or requesting a complimentary resort shuttle.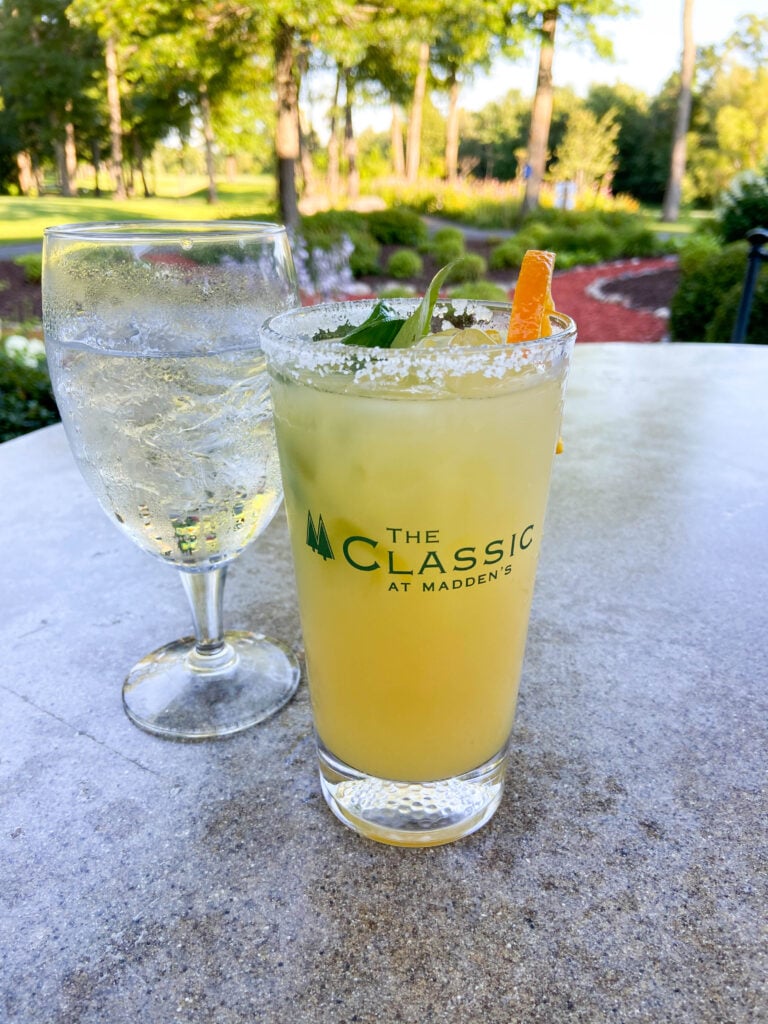 3. The Lobby Cafe
Looking for a casual breakfast where you can take in the view of some morning golfers? The Lobby Cafe is for you! Buffet style food (eggs, french toast, etc) that's open until 10:30am in case you want to sleep in a bit!
We enjoyed sitting there for well over an hour watching all of the golfers go by!
4. Madden Bros Market
The Madden Bros Market is your spot for a latte or quick snack. We popped in there both mornings for an extra cup of coffee and grabbed some snacks and beer for hanging out in our room on Saturday.
The Lobby Cafe doesn't have the most amazing coffee (we're a bit of coffee snobs though!) so we liked popping in here for a better tasting cup of joe.
5. 19th Hole & Pool Deck
We picked up mimosas from here for our first breakfast during our adult only trip at the Lobby Cafe since they're right next to one another.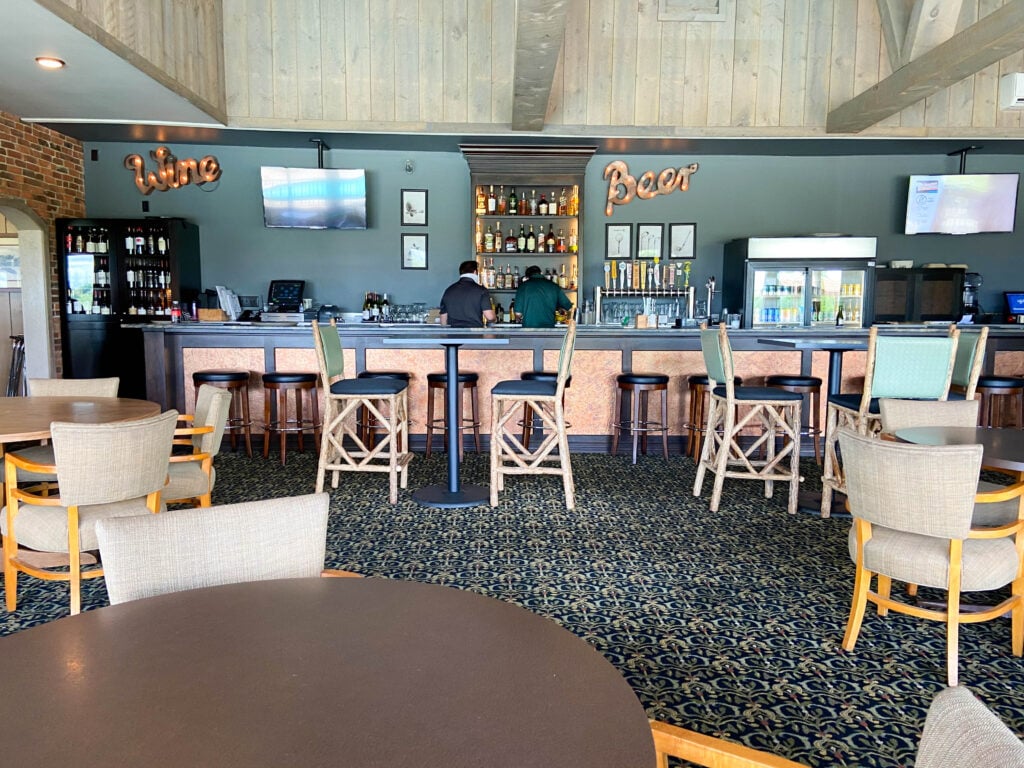 You can get a beverage or bite to eat and either enjoy them in the bar area or head out to the patio where there's a pool or another viewing area to watch the golfers on Pine Beach East golf course!
On our second visit to Madden's with our kids, we had lunch on the patio here while our kids were at Adventure Cove. It was so lovely to sit outside watching golfers while eating the most amazing buratta caprese ever!
6. The O'Madden Pub
We didn't end up making it to the O'Madden pub but here's where you can hear live music, sing some karaoke and have a refreshing beverage!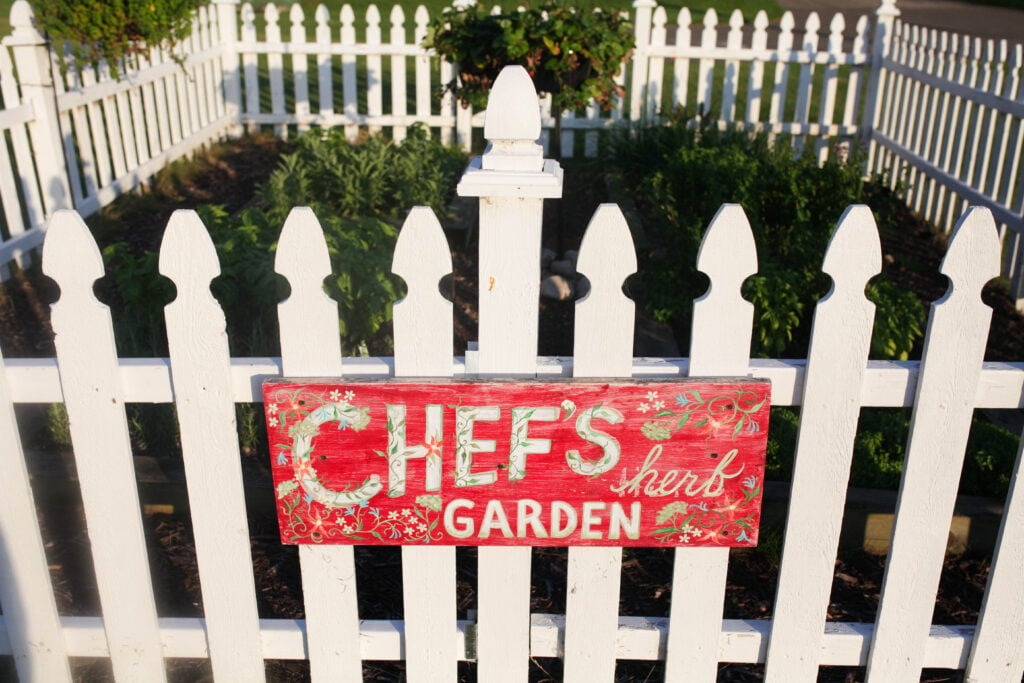 7. Parfecto Pizza
If you're looking for a quick bit in your room, Parfecto Pizza delivers! You can get all of the food to go but Parfect is the one place that delivers. We saw the food being made while getting our racquets to play tennis and it looked and smelled amazing!
8. Fairways
We ate at Fairways for both dinner and breakfast during our stay with the whole family and it was perfect! The breakfast is a buffet style breakfast with fruit, main entree style options (eggs, potatoes, pancakes/french toast) and dessert style options (donuts and croissants). Our kids loved breakfast!
Our first night during our family trip we ate at Fairways for dinner and it was a great dining experience. The food was quick and the kids were able to color and watch golfers while we waited.
Both dinner and breakfast had great options for kids and adults!
What to Do at Madden's on Gull Lake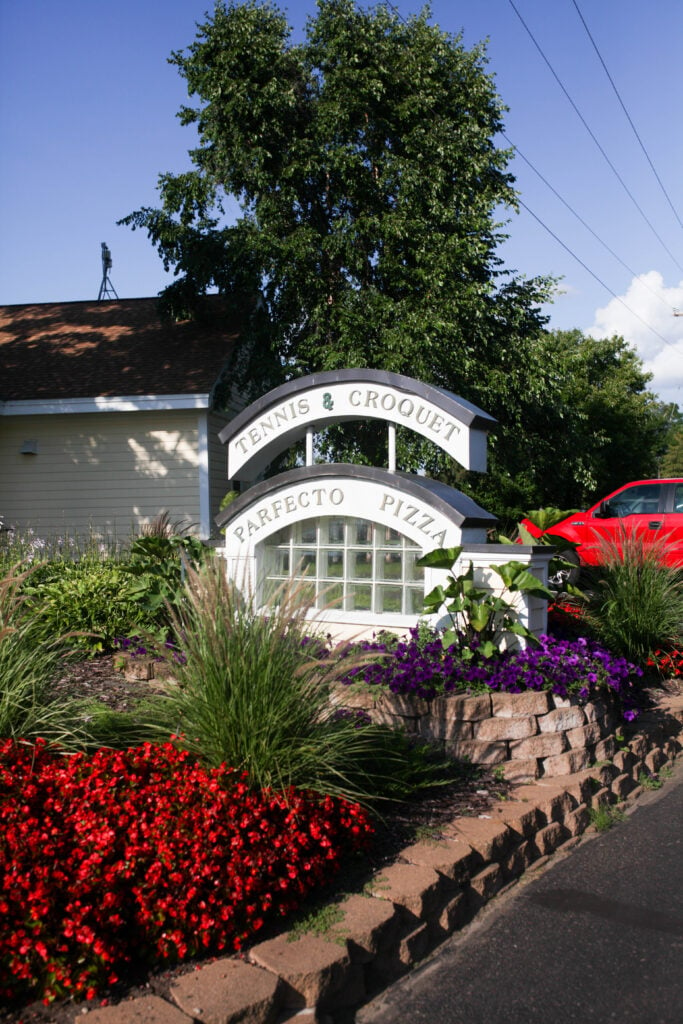 There's so much while at Madden's! We hit up the Tennis & Croquet Club for some tennis and ladder golf. They also had lawn bowling, sand volleyball, horseshoes, badminton and shuffleboard (and of course, croquet!).
There's also 4 swimming pools (two outdoor and two indoor) complete with whirlpools, saunas, wading pools and even an outdoor hot tub overlooking Gull Lake. We did a lot of swimming when we brought our kids with and loved it all!
There's also 3 sand beaches with tons of water activities from waterskiing to stand up paddle boarding to guided fishing.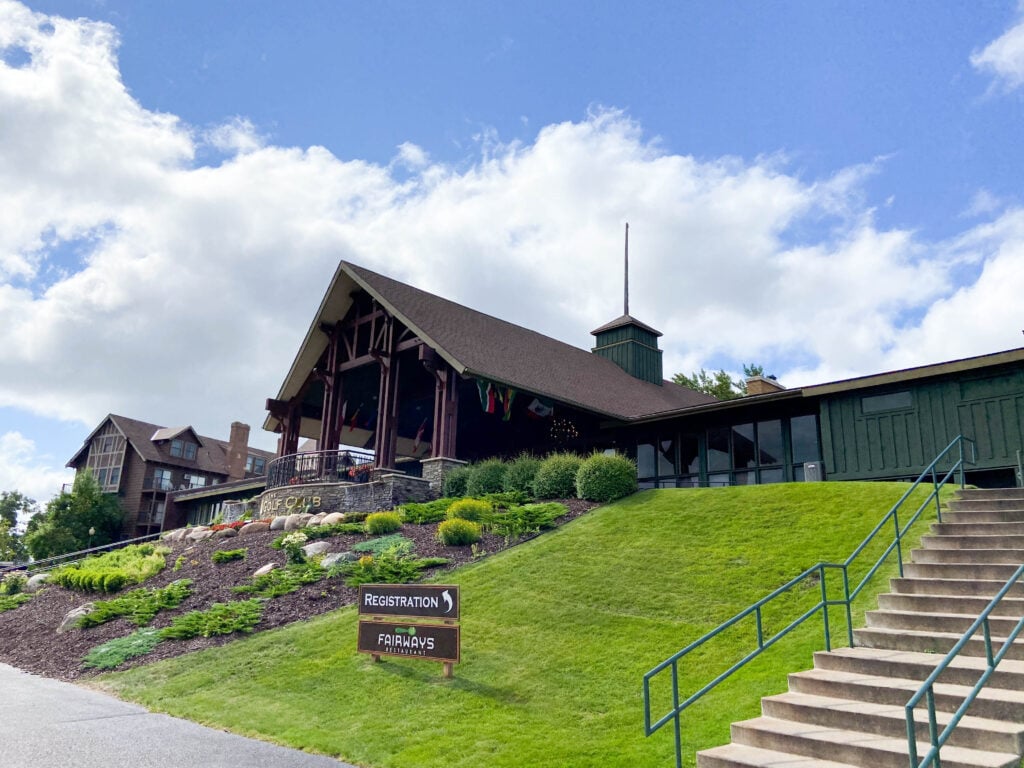 And of course you can golf!! There's 4 different golf courses with 63 holes that's weaves through the north woods of Brainerd. These courses have been recognized by Golf Digest, Golf Week and more! If you love golfing, this resort is for you!
If you're feeling up for an adventure or 2, there's plenty of options to choose from! From Zip Lining at Mount Ski Gull to horseback riding through the scenic Pillsbury State Forest to mountain biking or bike trail riding, I promise you won't get bored!
We hit up the spa one of the days we were at Madden's for massages and it was so nice! There's pedicures and facials and massages and everything in between.
Rishi's massage relaxed him SO much that he enjoyed a 3.5 hour nap afterwards! If you're looking to treat yourself, this is the way to do it.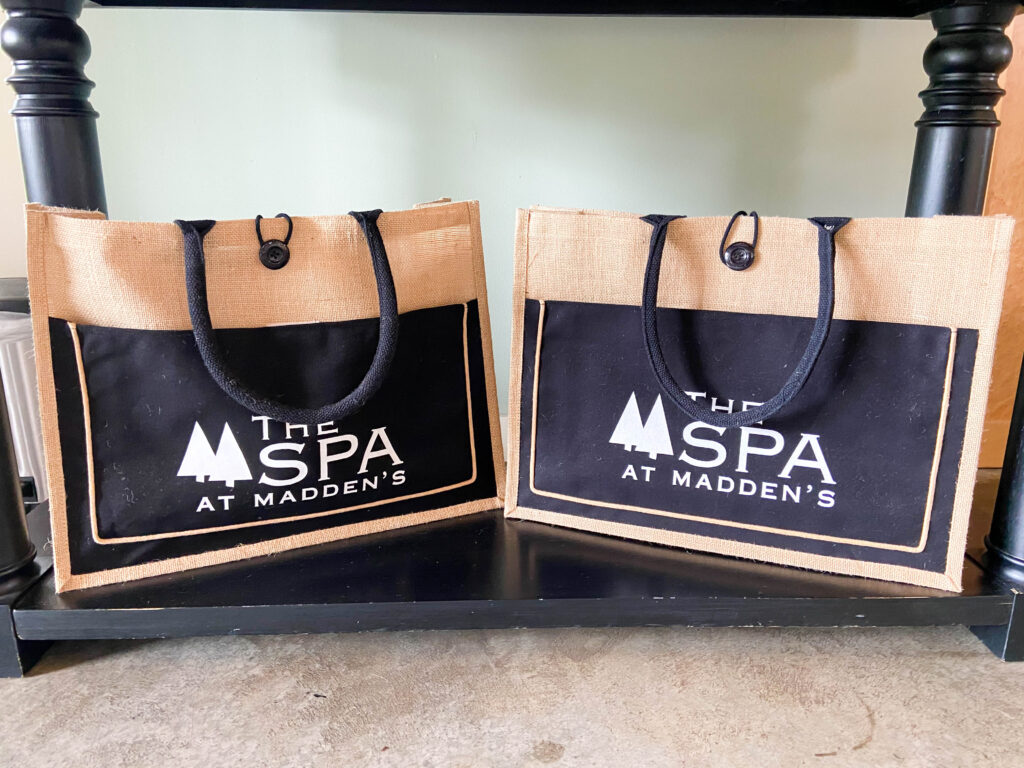 Overall Madden's on Gull Lake is an amazing spot for both couples and families alike! Grab the kids for a week (or weekend) of fun or spend some time relaxing just the two of you.
The next time you book, use the code Jen for 10% off! Please note: Discount applies to lodging-only rate (Best Available Rate). Discount is valid for new reservations in 2023. Cannot be applied to existing reservations. Cannot be combined with any other offers or promotions.