Own a home? Live in Minnesota? Today I'm going to be sharing one of the best resources to keep your home in tip top shape – Kura Home! Kura Home is a home maintenance business that does everything from air duct cleaning to routine maintenance to everything in between.
I had a team from Kura Home come out to clean out our air ducts and walk through the plan for my routine home maintenance. Here's everything you need to know about them!
Who is Kura Home?
First up a bit of background on Kura Home and who they are. Kura Home was started by Daniel. Daniel grew up on a hobby farm here in MN working for his small business. He helped his family build their dream home at the age of 16 and learned everything there is to know about houses!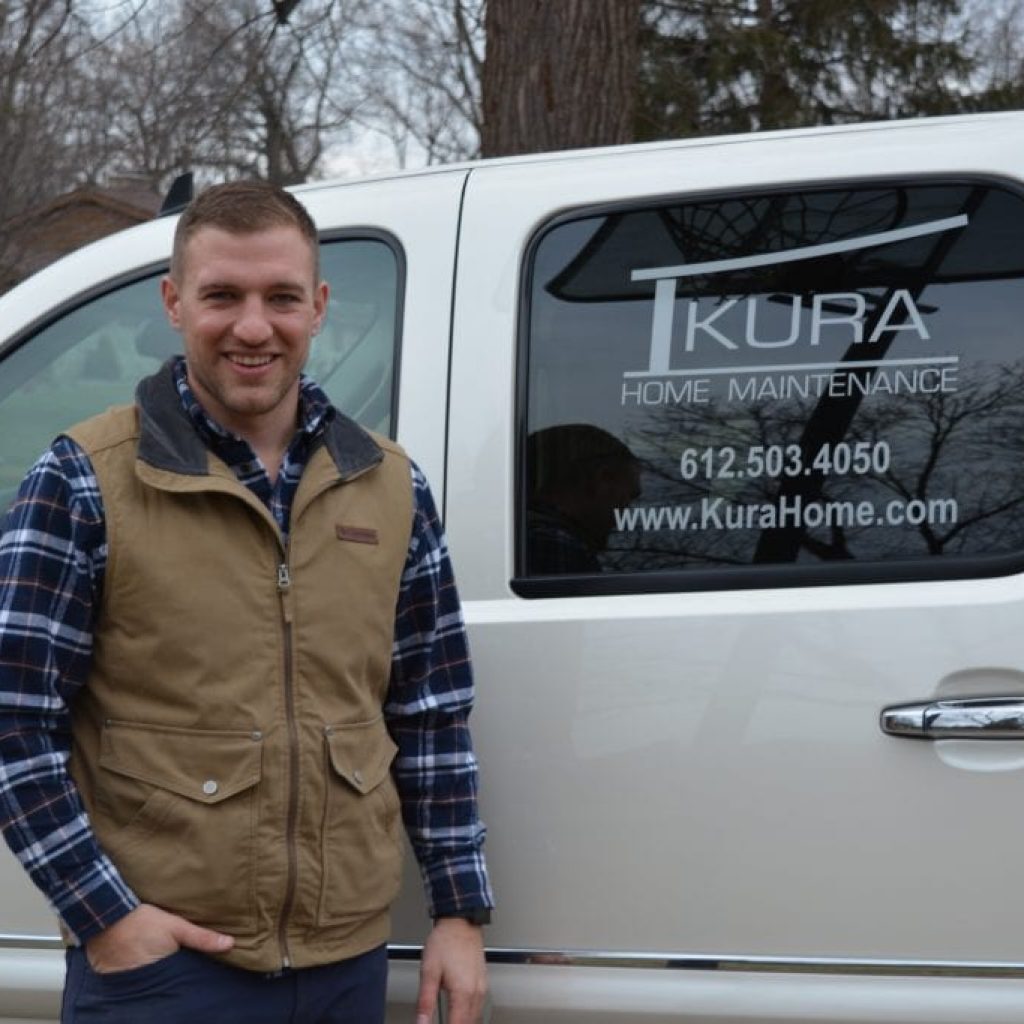 He went to college (again, here in MN) at Bethel University and worked as a Certified Home Inspector, quickly realizing that busy people (like myself!) could really benefit from a company that could take care of the regular home maintenance work that comes with owning a home.
They're based out of Plymouth and really strive to not only do amazing work but also have high ethics. When I spoke to Daniel about how his business is doing during this time he mentioned that at the end of the day they are a people over profits type of company – in all parts of their business both employees and clients!
What do they do?
Kura home literally does it all! They deliver products to your home (salt, filters, etc.), provide routine maintenance, do air duct cleaning, air conditioning cleaning, dryer vent cleaning and even commercial building maintenance services.
Let's dive deeper into a few of these:
Routine Home Maintenance
This is something they will be doing for me starting in a few months! Since we just moved into our home we don't need many of these done as of now but we definitely will in the upcoming months and years.
Basically how this works is someone from Kura will come to your home and walk through it to see what types of services you could benefit from.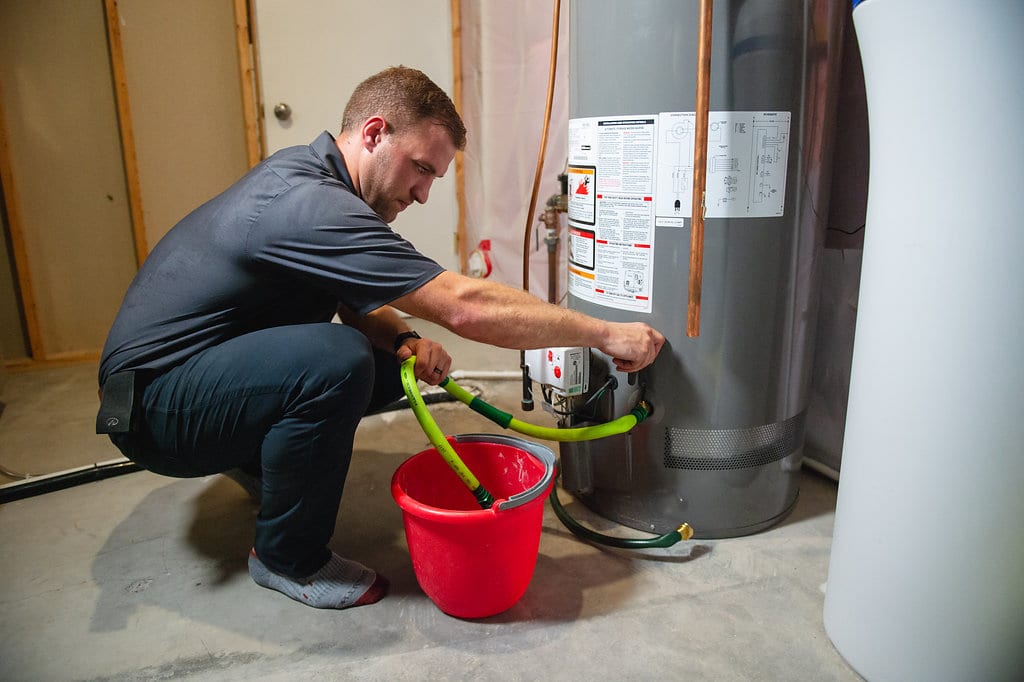 Cost
They then present you with a menu of items that you can chose from! This can be as little or as much as you want depending on your home, your budget and what you want to do personally!
You can even give them a budget that you want to stay within and they can help you pick out the best things for them to manage.
Daniel shared that most people average about $199-$299 each quarter and that includes both labor AND supplies! No need to haul bags of salt every few months – they'll do that for you!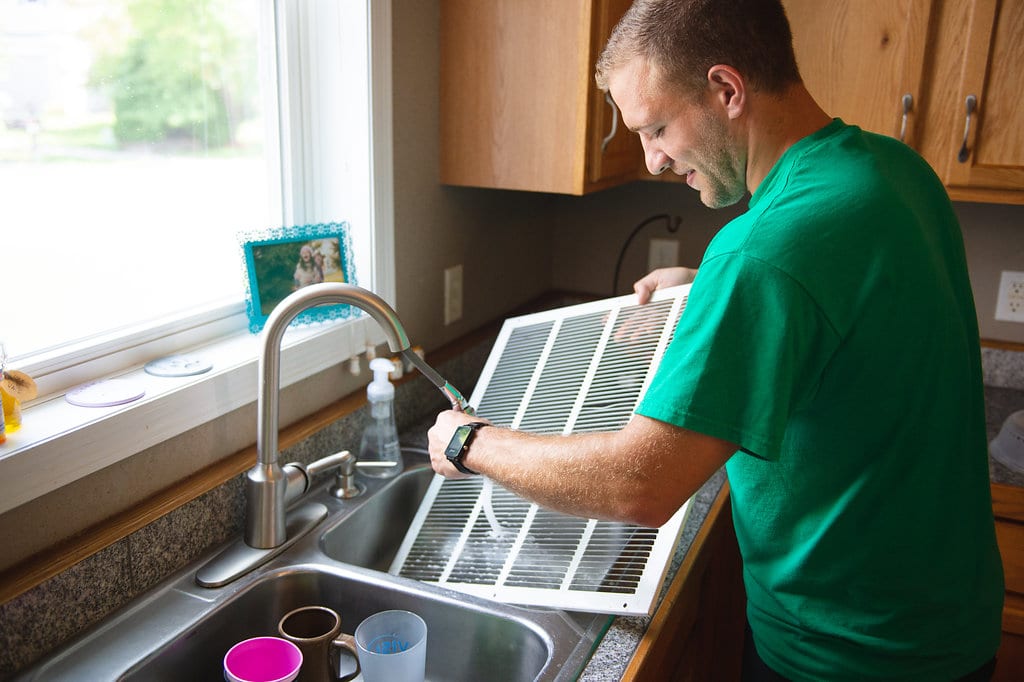 To give you an idea on some of the things they do and why you should be doing them, here's some of the details they shared with me.
Change your furnace filter quarterly

Helps air quality in your home
Helps your furnace run efficiently

Ensure your water softener has salt

Helps skin and hair stay healthy
Prevents pipes, faucets, and showers heads from corroding

Clean air exchanger

Allows fresh air to enter you home
Cleaning filters allows the air exchanger to run efficiently.

Clean outside AC unit

Allows proper airflow preventing unit from overheating and breaking down.
Will take longer to cool your home resulting in wasted energy and higher utility bills .
Air Duct Cleaning
When I talked to Daniel about what was needed for my home he recommend getting our air ducts cleaned. Seeing as though our home is brand new and we're the first owners I thought he was crazy. However, when he came out with his team and I started to see some of the things coming out of our air ducts, I was SO happy we had them cleaned!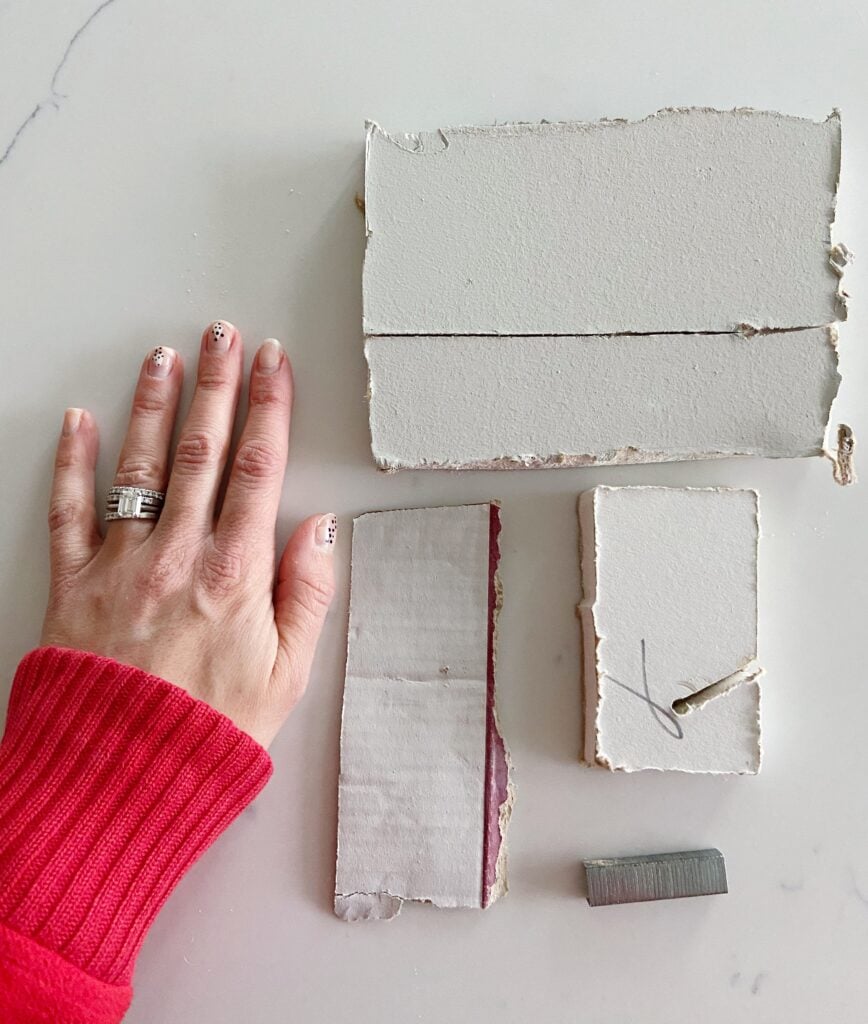 Literally giant pieces of sheet rock, staples and copious amounts of dust came out of those ducts! The photo above is just a few examples of what they found. They said things like that are super common in newer built homes!
Daniel recommends getting your air ducts cleaned every 3-5 years depending on your home and always for homes that have been remodeled or recently built.
The process took just a few hours and I was so impressed with how quick it was, how quiet their system was and how much gross stuff was in our vents!
None of the dust and dirt got into our home while they cleaned and Miles even napped through it all! I honestly feel so much better knowing that the air circulating our house (especially with a baby!) is clean.
Who is this for?
When we're talking about the home maintenance service, here's who could benefit:
People who don't know much about homes, home maintenance or not very handy people.
New home owners. (There was SO much we didn't – and still don't – know about things to keep our house in good working order.)
Busy families. Yes, there's a good chance that you can do what needs to be done but often times life just gets so busy that you forget or would just rather spend the time you have with your kids rather than cleaning filters and drains!
When we're talking about air duct cleaning, here's who I would say could benefit from it:
Anyone in a brand new home (I didn't think we could benefit from it but as you saw our air ducts were so disgusting!!)
Anyone who moved into a new home (unless you know when the previous owners cleaned them last)
Anyone who has never gotten their air ducts cleaned
Why Should You Choose Kura?
They're locally owned! There's no franchise, there's no nation-wide presence. It's a group of individuals who live in our community, bringing an amazing service to us.
They use environmentally friendly solutions which is great not only for the planet but especially important for those of us with babies and little ones around!
They're so nice! I had 3 guys in our home and they were kind, respectful and good workers.
Discount Code!
The team at Kura so graciously is giving anyone who mentions me when contacting them for either air duct cleaning or routine maintenance $25 off!
Head over to the Kura Home website to learn more and sign up for one of their amazing services.