Looking for a hot water bottle? Whether you just need a little extra warmth in your bed at night or are looking for a way to ease aches and pains, hot water bottles are something that should be in every household!
Hot water bottles are basically the same thing as an electric heating pad and oftentimes used for the same thing. One big perk of a them is it's portable and doesn't require electricity for you to use it. This makes it a great option if you're on the go!
If you're new to hot water bottles let's start with the basics. What is it and what is the point of it?
What is a hot water bottle and what is the point of it?
A hot water bottle is simply a rubber or thermoplastic bottle with a secure stopper to keep the hot water in.
People use hot water bottles for a variety of uses! They're used to keep warm (especially in winter!), ease aches and pains from things such as menstrual cramps or back pain or even helping with anxiety.
Things to look for when buying a hot water bottle
1. Type of material
You'll want to purchase one with a durable material. Most use either thermoplastic or classic rubber.
Rubber is traditional way of making hot water bottles. It's a thicker material which makes it very durable but it can take longer for heat to be emitted through the rubber. Rubber is also opaque so you won't be able to clearly see how much water is inside as you fill it.
Thermoplastic can hold heat longer than traditional water and it's oftentimes translucent making it very easy to see how much water is in your hot water bottle preventing spills (which is very important when using very hot water!). It's also usually recyclable. There can be some different types of thermoplastic so be sure to check out reviews when you go to purchase a hot water bottle made out of this type of material
Sometimes the mouth of the bottle can use metal. One thing to be aware of this can sometimes rust.
Also look for seams. Ideally you want a hot water bottle without a seam as this can cause unnecessary leaks.
2. Type of mouth
Be sure to look at the type of mouth of your hot water bottle. How wide is it? If it's too narrow you could have trouble filling it up easily.
3. Is there a cover?
One thing that is a smart thing to get is a cover, especially if you'll be using these with a child. A cover can help prevent touching a too hot water bottle. If it doesn't come with a cover you'll need to find something to use to cover it.
4. How much water it holds
What will you be using it and who will be using it? A typical hot water will hold either 1 or 2 liters of water. Larger hot water bottles are convenient but they can also be much heavier and require more hot water to be heated up.
Smaller hot water bottles are great for small kids or smaller areas of pain. Do a quick look to see how much water is required.
5. Is it microwaveable?
Yes, some hot water bottles are actually microwavable! This could be a good option for you if you need something to heat up quickly. You also don't have the extra work of dealing with boiling water and the potential for burning yourself.
Below are 12 great options of hot water bottles that we found on Amazon.
This post may include affiliate links which means I may earn a small commission if you shop using the links below at no additional cost to you. Paisley + Sparrow is a participant in the Amazon Services LLC Associates Program. Thanks so much for supporting me and this blog!
12 Hot Water Bottles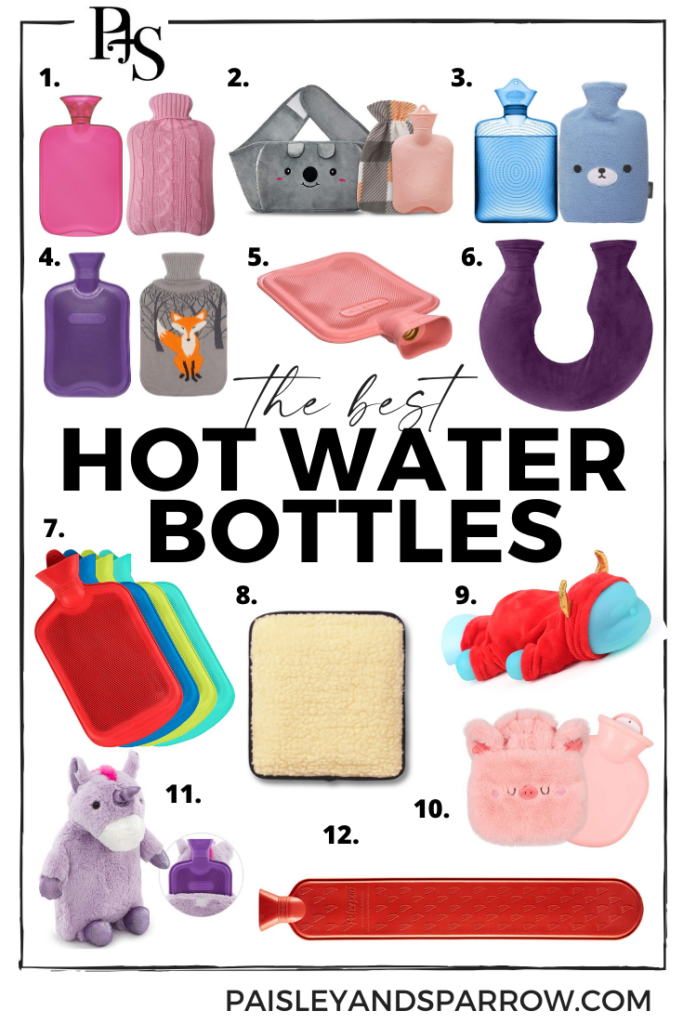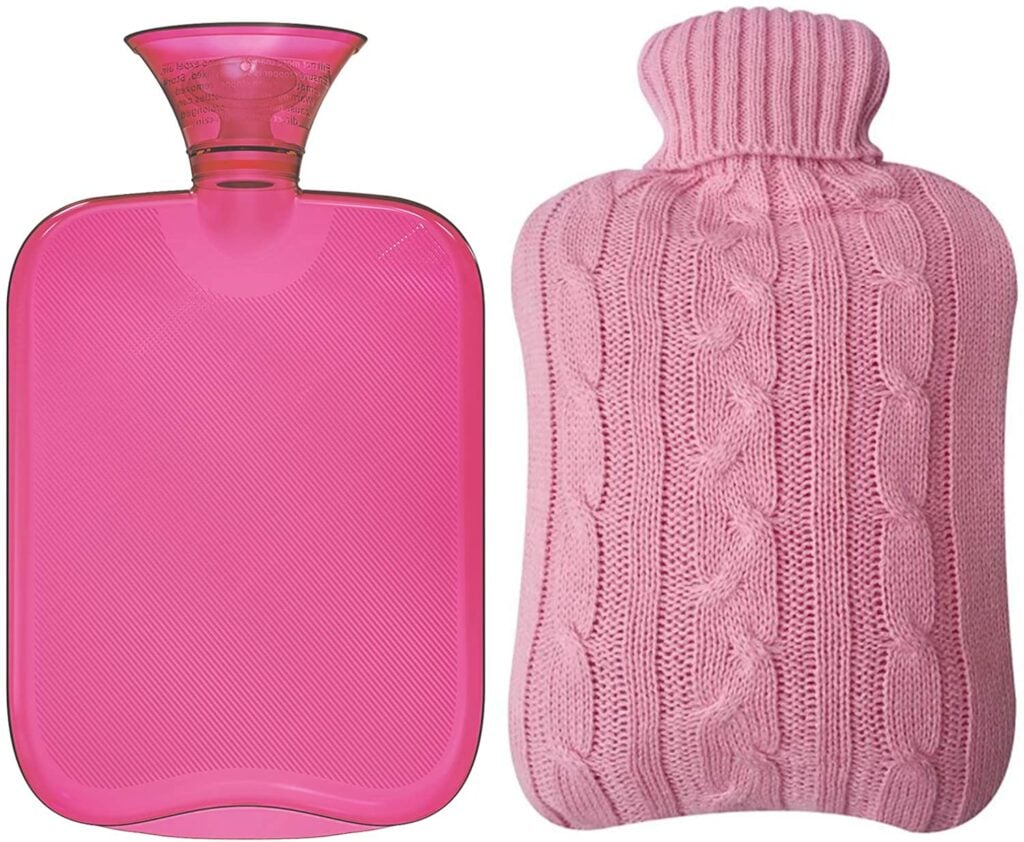 This classic hot water bottle with knit cover is made using recyclable thermoplastic material. This helps hold heat longer than a traditional water bottle.
The knit cover helps prevent the rubber to get in contact with your skin. This one comes in 8 different colors!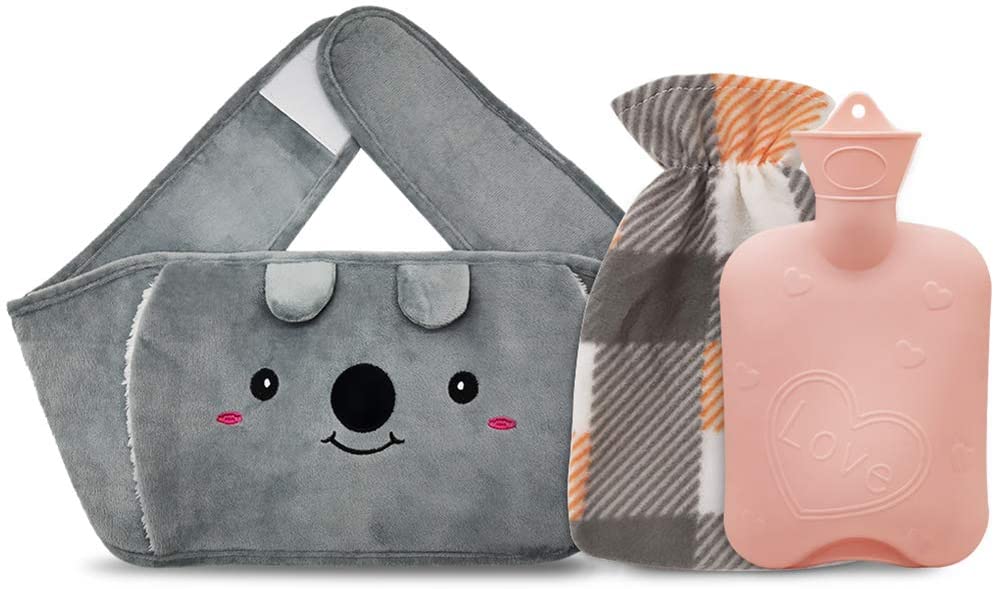 This portable hot water bottle is especially perfect for anyone with lower back pain, menstrual cramps or is always on the go! It comes with a soft plush waist cover that connects together.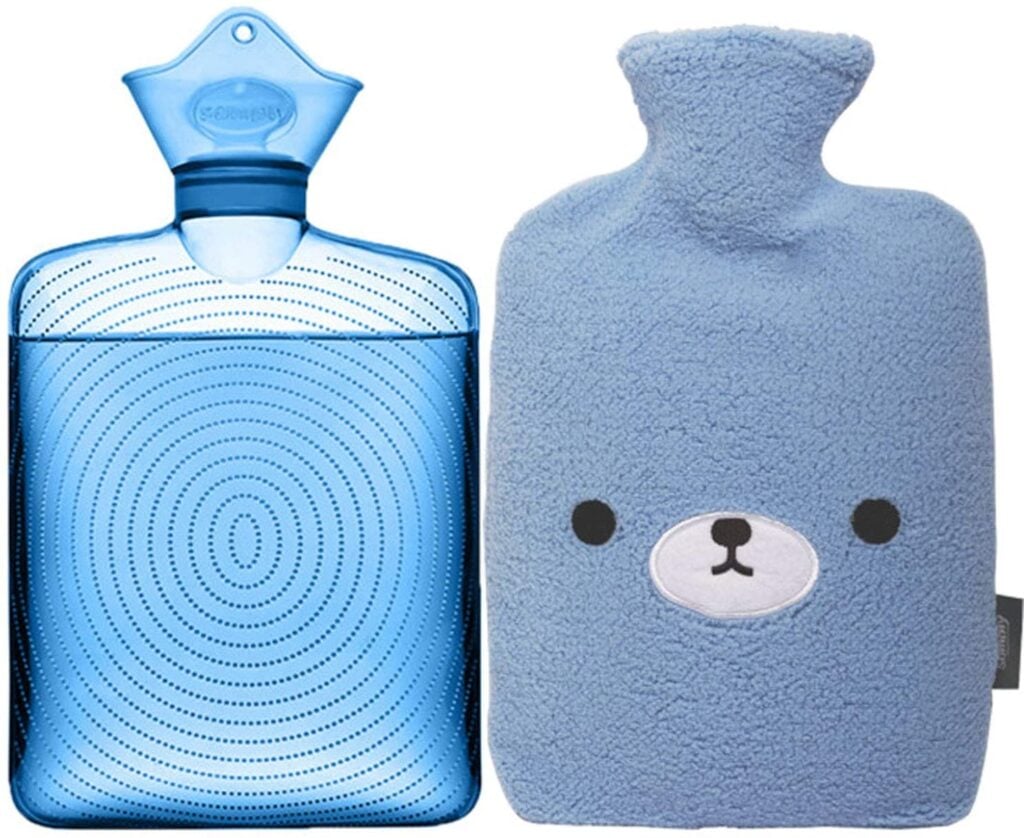 This transparent hot water bottle is great for kids as it comes with a cute animal on it! The transparent style helps you see exactly how much water is inside it so it doesn't overfill.
This one comes in 6 different colors/animals!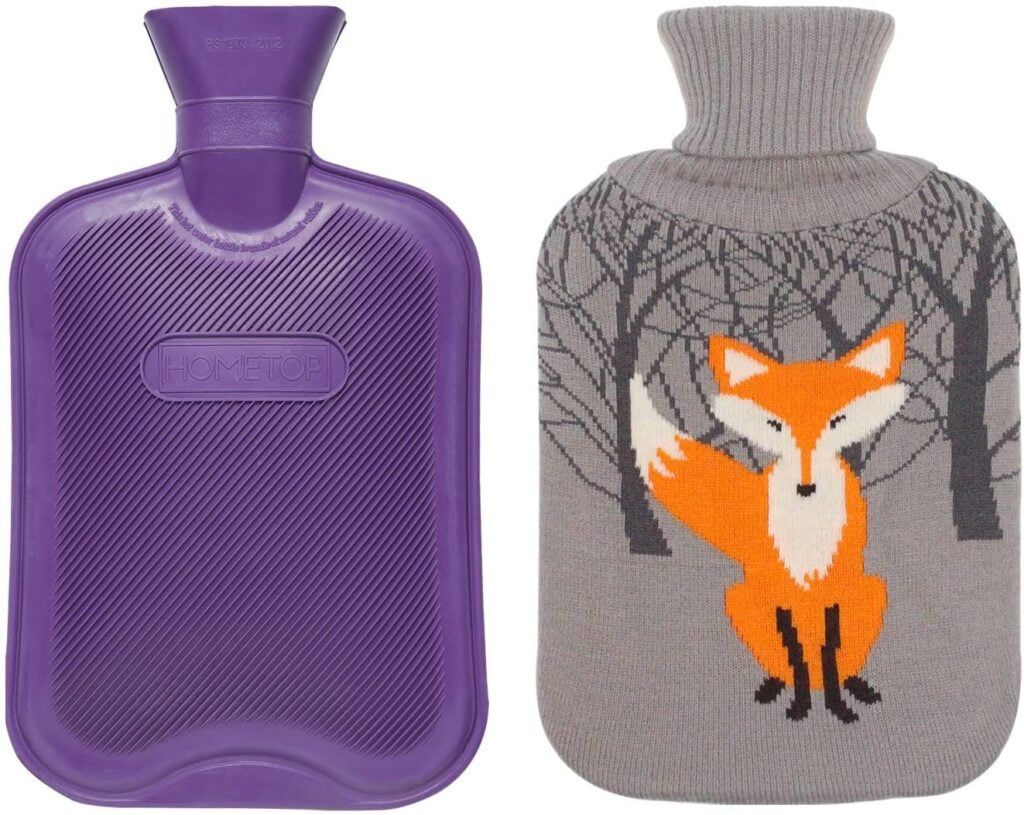 If you're likely going to need to wash the cover to your hot water bottle, we recommend something like this! The cute knit cover can easily be thrown into the washing machine for easy cleaning.
It's made out of 100% natural rubber with thin ridges on the outside to make it more comfortable on your skin.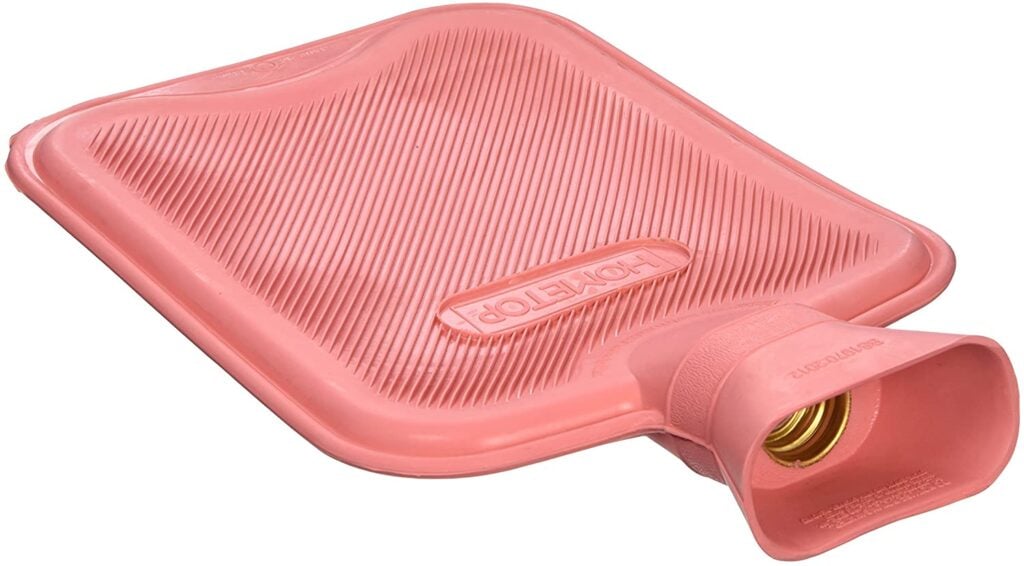 If you need to the option of using your water bottle for hot relief or cold relief, this is a wonderful option. Easily fill it up with hot water to use as a heat pack or cold ice water to use as a cold compress.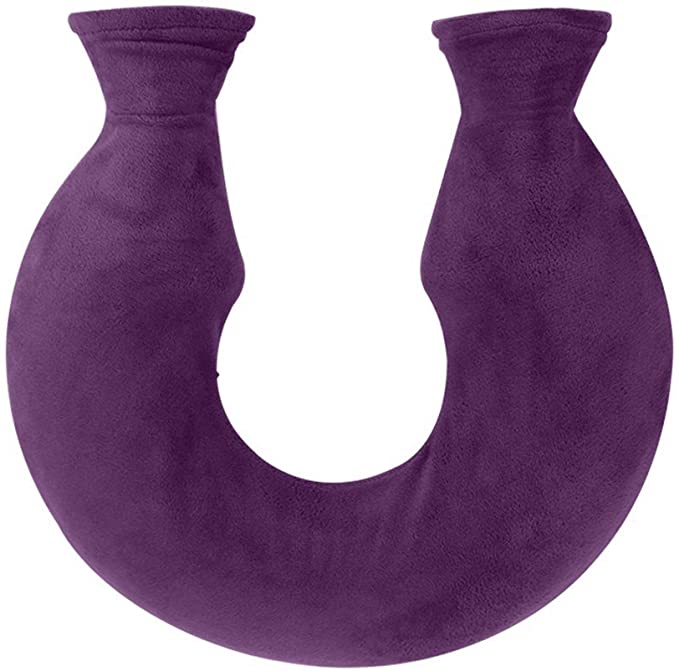 If you have neck or shoulder pain, this type of hot water bottle is perfect for you! The u shape allows you to securely wrap it around your neck to ease pain or warm you up a bit!
This one comes in 4 different colors and includes a cover to protect your skin from the rubber. Holds 54oz of water.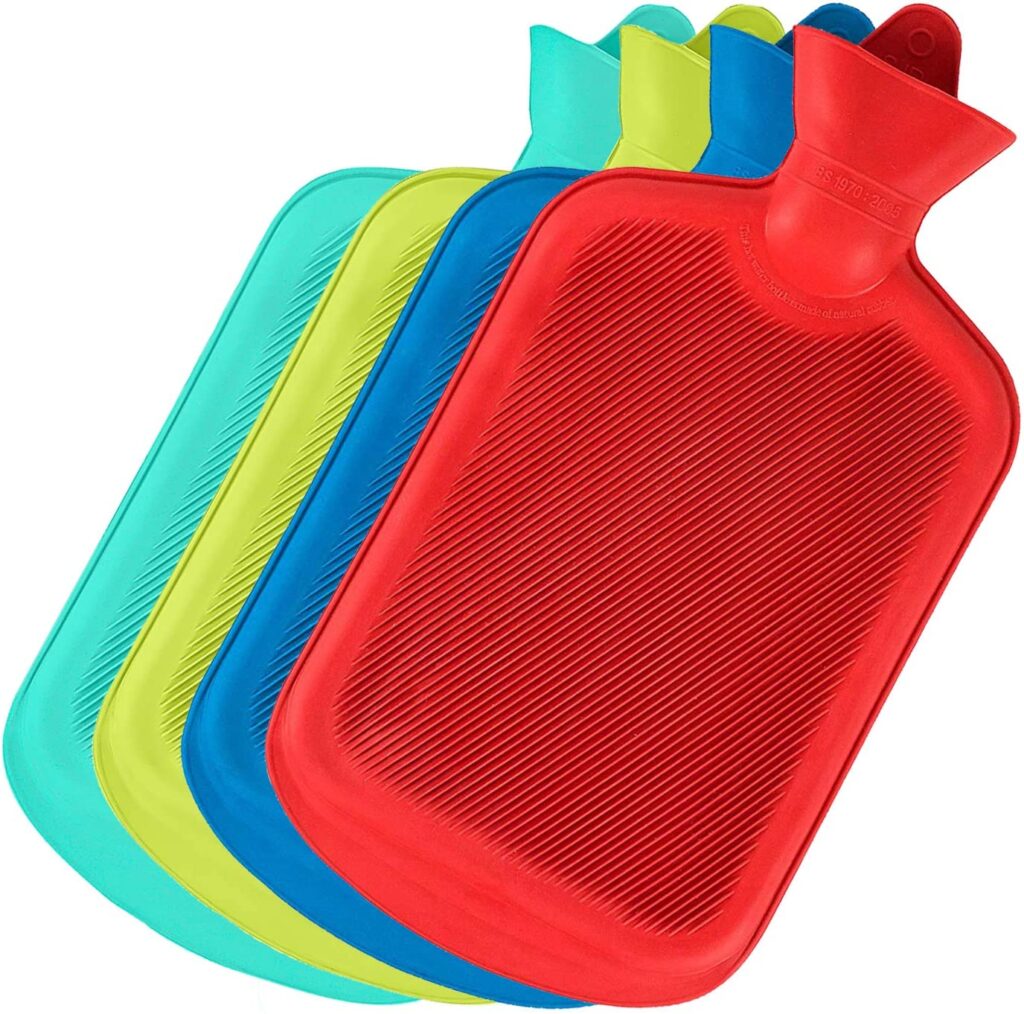 If you're looking for an inexpensive hot water bottle with no cover, this simple BPA free natural rubber one is a great option! Comes in a few different colors and holds 2 quarts of water.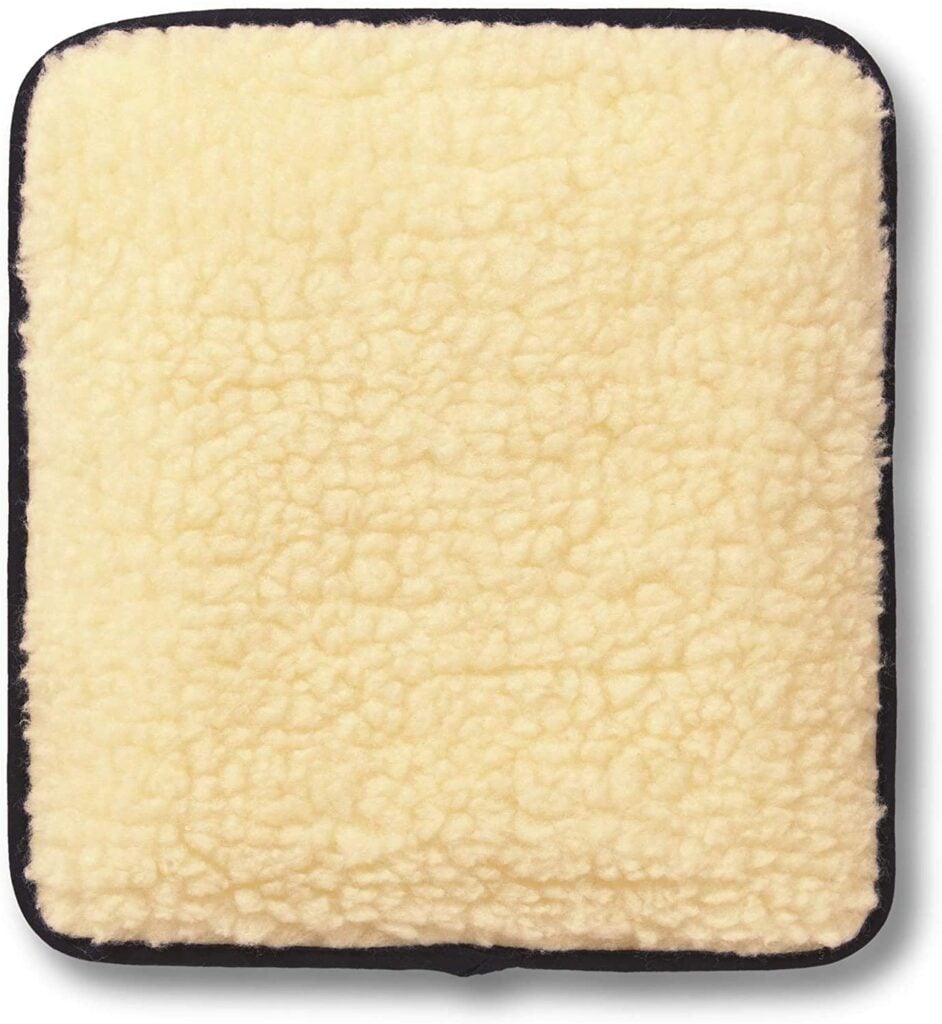 This is the lazy girls way to using hot water bottles because this is one you'll never have to empty and refill! All you need to do is pop it in the microwave and reheat it! The cover is removable and machine washable making it perfect for kids and adults for all situations.
These are handmade in the rolling hill of northern England is a UK favorite!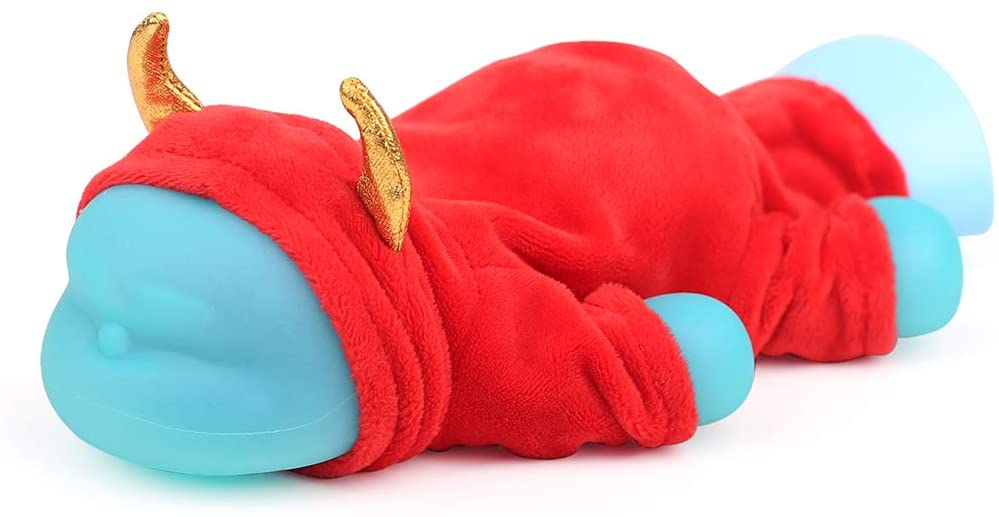 This adorable cat hot water bottle comes with 2 cute fleece covers. It's microwavable making it easier to use!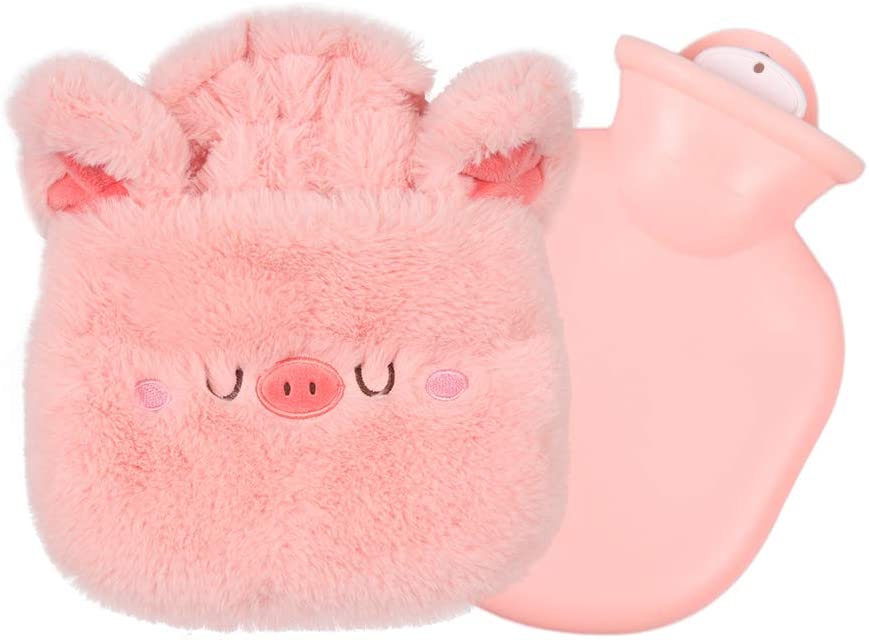 Need a hot water for a little one? This one is a great option! This fun animal hot water bottles comes in 5 different animals and is a great option for kids.
This can be used for both warm or cold compresses.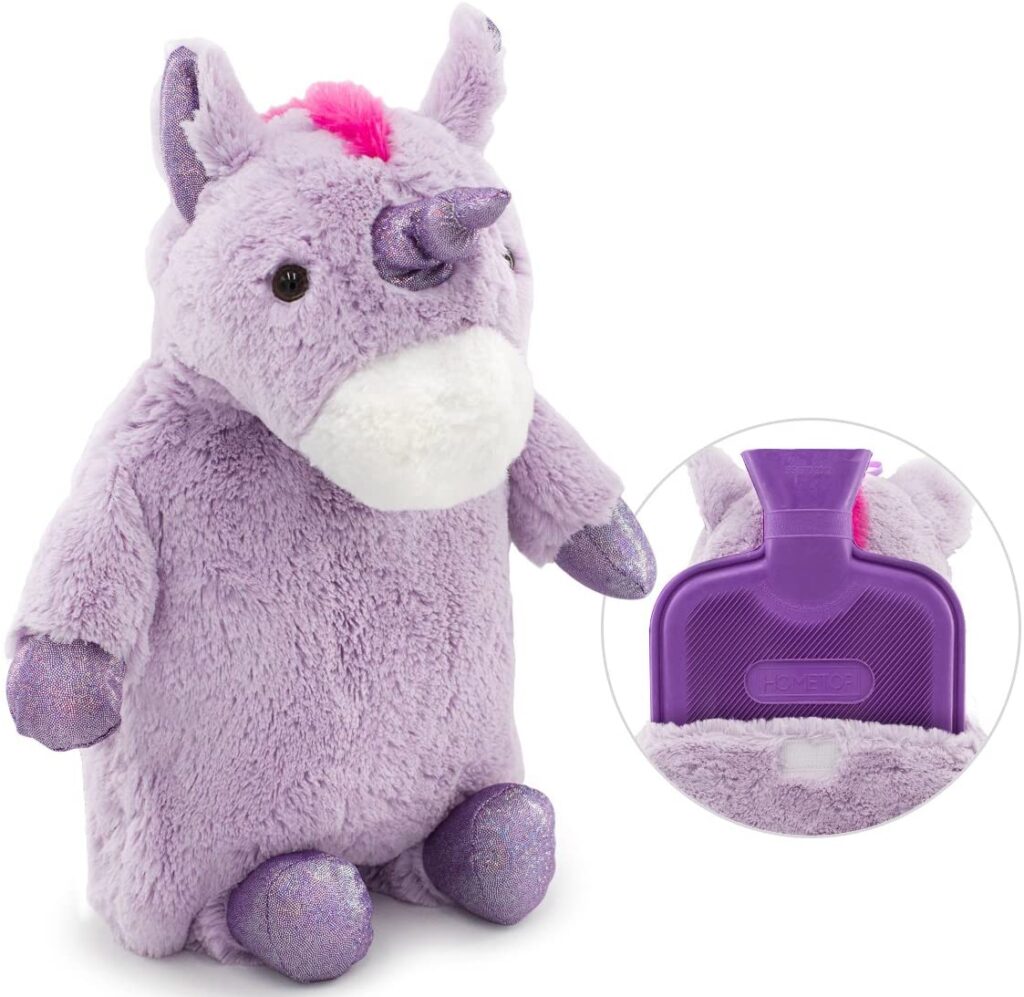 Another great option for kids is this unicorn hot water bottle! This cute 3D unicorn cover will make make ouchies seem not so bad for your little one.
The cover is machine washable and has a magnetic closure to keep the hot water bottle.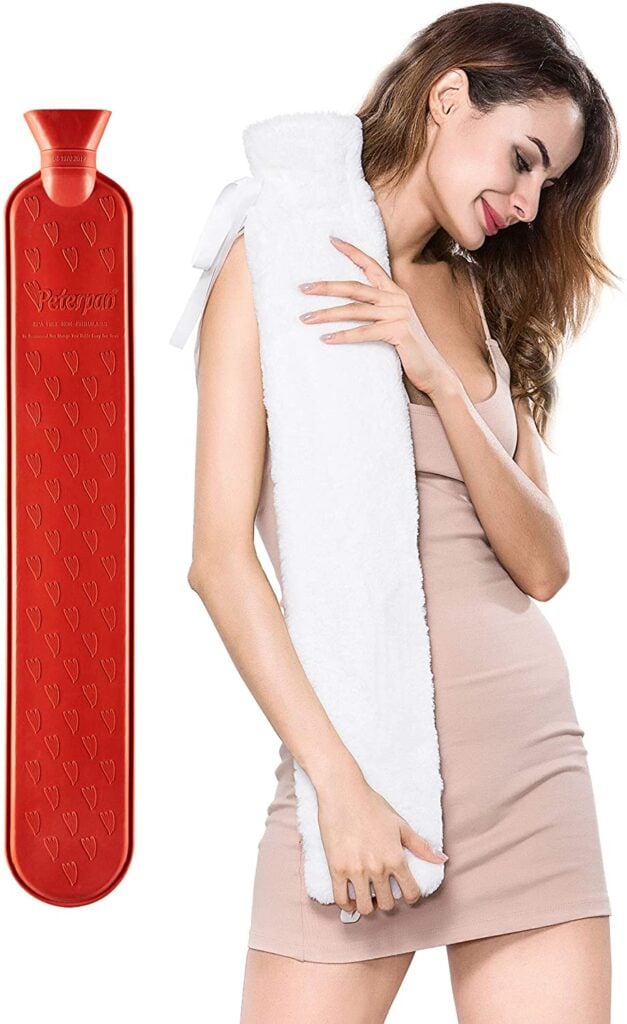 This long rubber hot water bottle holds 90 ounces of water. It's BPA nd phthalates free with a high rubber content that helps insulate water better for longer periods of time.
The fleece cover comes with a zip to easily remove and put on when needed. Use this long hot water bottle to soothe your spine, neck, and shoulders or just put it in your bed to stay warm on a cold winter night!
Hot Water Bottle FAQ
1. Is it safe to put boiling water in a hot water bottle?
No, it's not safe to use boiling water in your hot water bottle. You also don't want to use hot tap water because of the possible impurities in it. Instead, you'll want to use boiling water that has been cooled to an acceptable temperate.
2. Should I clean the inside of my hot water bottle?
While rinsing is ok, you don't want to use any sort of cleaner or soap inside your water bottle as this can weaken the rubber and potentially cause a leak to happen.