This post is sponsored by COUNTRY Financial®. All opinions are mine.
When I was a baby our family home caught on fire in the middle of the night and burned to the ground. Thankfully my dad woke up, despite the smoke and fire alarms not going off, and was able to get all of us out of the house in time.
Oddly enough, one of the firefighters who answered the call to our house fire, hit the smoke alarm with his axe which caused it to go off. To this day, we are so grateful that my dad woke up in time to keep my entire family safe.
I've also had a family friend, my pastor through college who baptized me, tragically die in a house fire as well as our next door neighbors have a fire in their attic a few years ago.
House fires can happen to anyone which is why, with the support of COUNTRY Financial, I wanted to share a few tips on fire safety and some important steps you can take to protect yourself.
7 Tips for Fire Safety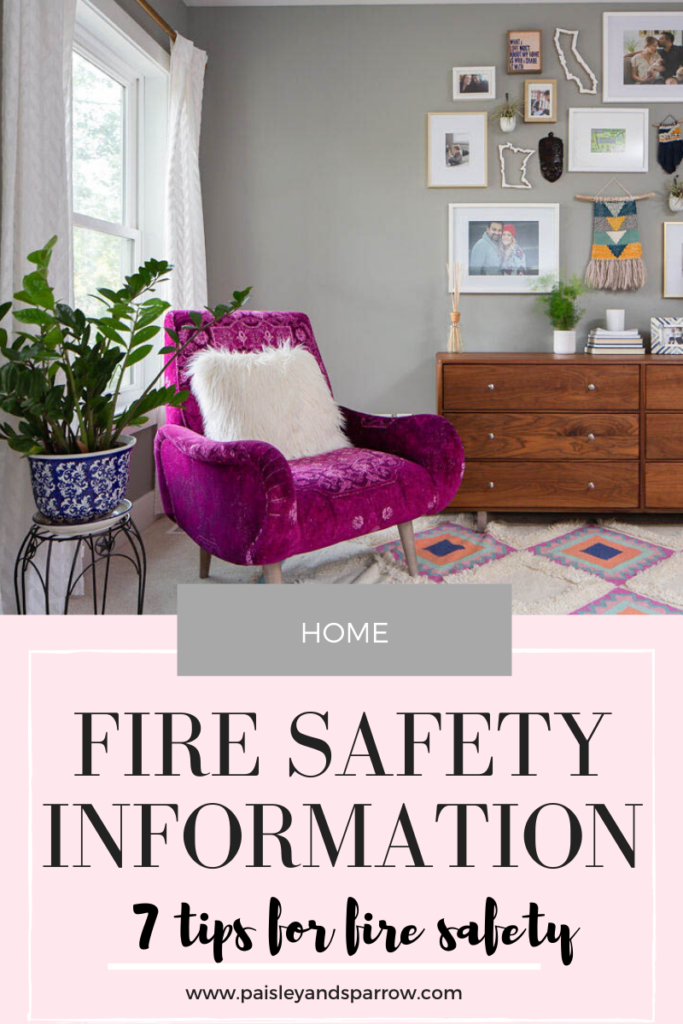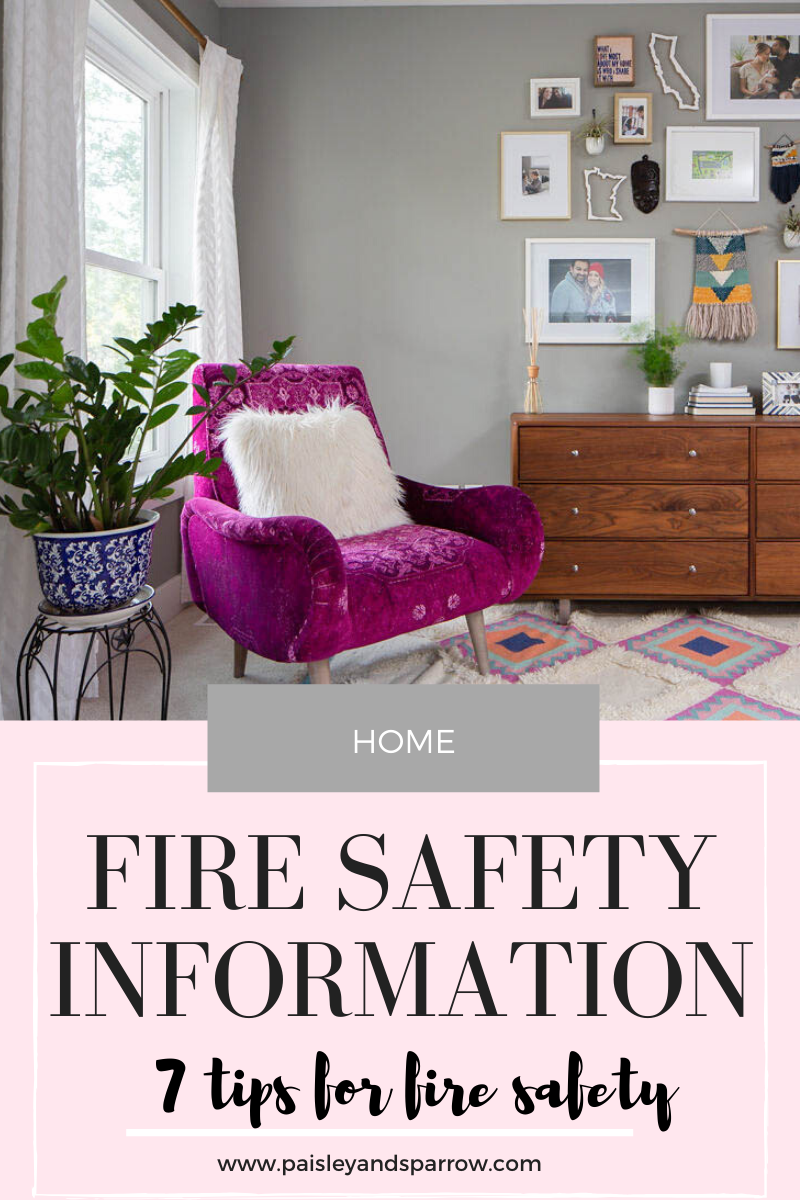 1. Install smoke detectors on every level of your home both inside and outside bedrooms.
Set up an alert on your phone to remind you to check the batteries monthly!
Replace immediately if they're not working.
2. Sleep with your (and your kids!) bedroom doors shut.
Fire travels fast but having barriers like doors can slow it down.
3. Keep fire extinguishers in the kitchen.
AND any other high risk areas (like near fire places if you have one).
Be sure the adults know how to use them!
4. Change furnace filters.
Like smoke detectors, set an alarm on your phone to remind you to switch out filters to avoid dust and lint that could catch on fire.
5. Store flammable products in correct places.
Did you know things like shaving cream and hairspray are flammable? Keep them in spots away from heat and sunlight like cool, dark cupboards (I keep mine under my sink!).
6. Have a fire escape plan.
Talk with your family members about this plan and practice it twice a year.
7. Stay in the kitchen.
Never leave the kitchen while cooking.
Always monitor children in the kitchen and don't leave them unattended.
It can be overwhelming to know how to protect your home and your family from potential things that could go wrong. But by taking simple steps, you can easily reduce the risk of something happening in your home!