Until recently, I had no idea there was a Chipotle kids menu with kids meal options! It's not widely advertised, so I wanted to share it with you guys so you can take advantage of it. It starts at less than $5, too!
Chipotle is one of my favorite fast food places, and I especially like that Rishi and I can go there together and both get exactly what we want (and usually that's quite a bit different, ha!).
There have been numerous times we've thought about going to Chipotle with the kids, but since we didn't have a very good idea of what we could get them, we decided not to.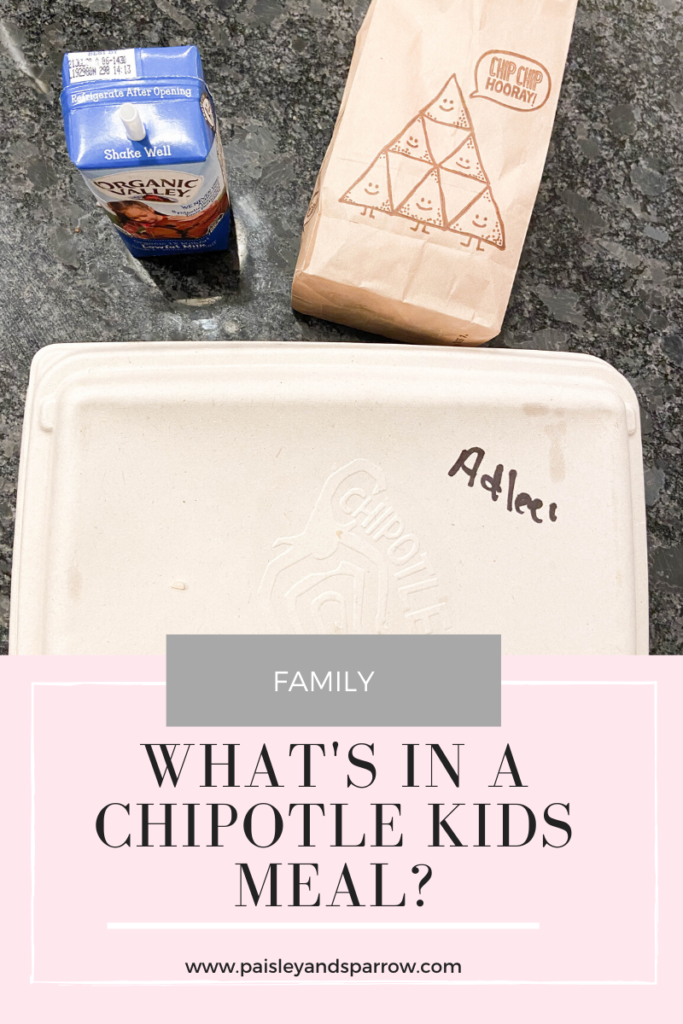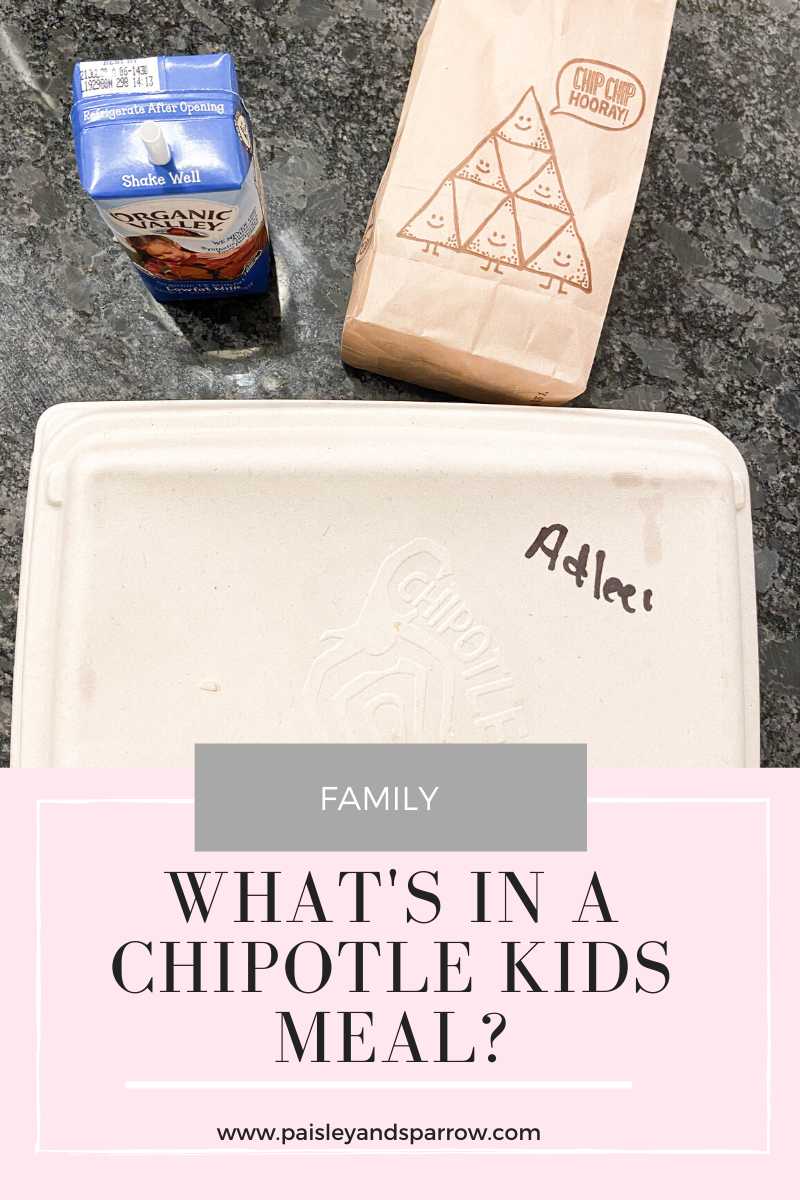 Fast forward to recently when my kids and I were hanging out at my sister's, and we decided to order some lunch (2 moms + 6 kids can be quite a lot to go out!).
She suggested Chipotle, but I turned her down, saying I had no idea what my kids would eat. I assumed her kids ate the regular meals since they were a bit older than mine.
Chipotle Kids Menu
Imagine my surprise when she told me they have kid's meals! Say what?!
That's right! They are 2 Chipotle kids menu options — the Kid's Build Your Own (basically build-your-own tacos) and the Kid's Quesadilla.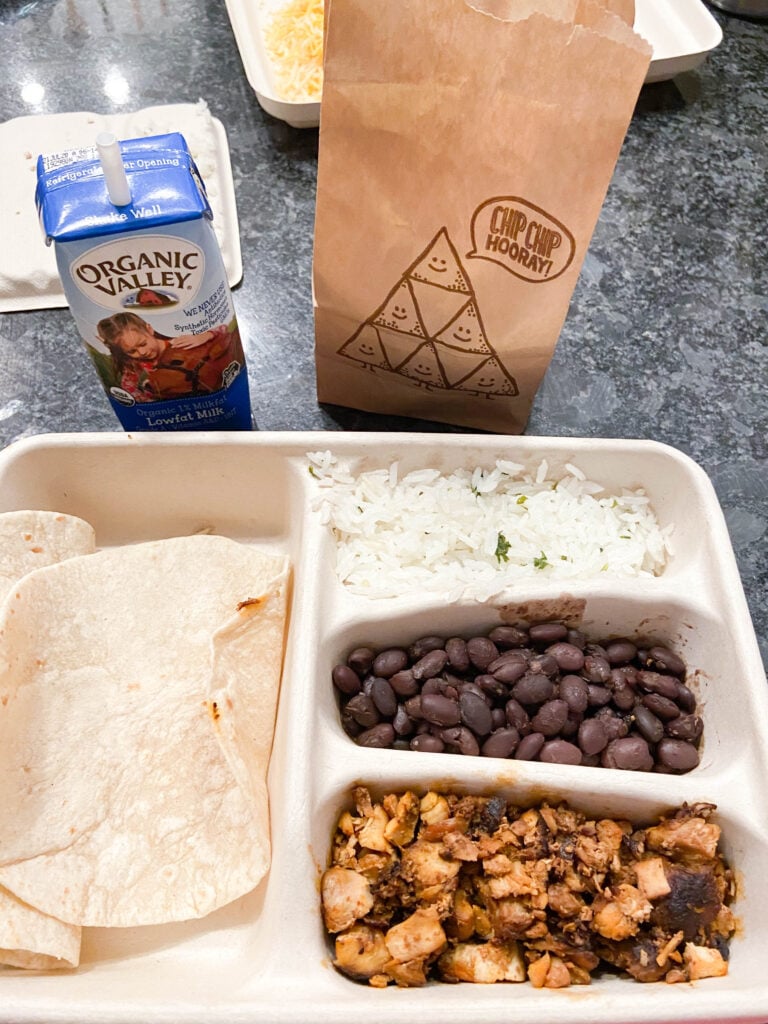 The Kid's B-Y-O gives you the option of two crispy corn tortilla or soft flour tortilla to start. Then you can stuff it with one of seven fillings (barbacoa, carnitas, chicken, sofritas, steak, queso blanco or guacamole).
After that, top it off! You can top it with two toppings (options include white or brown rice, black or pinto beans, fresh tomato salsa, roasted chili-corn salsa, tomatillo-green chili salsa, tomatilla-red chili salsa, sour cream, fajita veggies, cheese or romaine lettuce.
When it comes to the quesadilla, you get a soft flour tortilla, any of the fillings above (except cheese instead of queso).
You also get to choose either white or brown rice and black or pinto beans.
Chipotle Kids Meal Sides
Kids meals also include sides! You get to choose from tortilla chips or fruit.
And the drink involved is either organic chocolate milk, organic regular milk, organic apple juice or soda.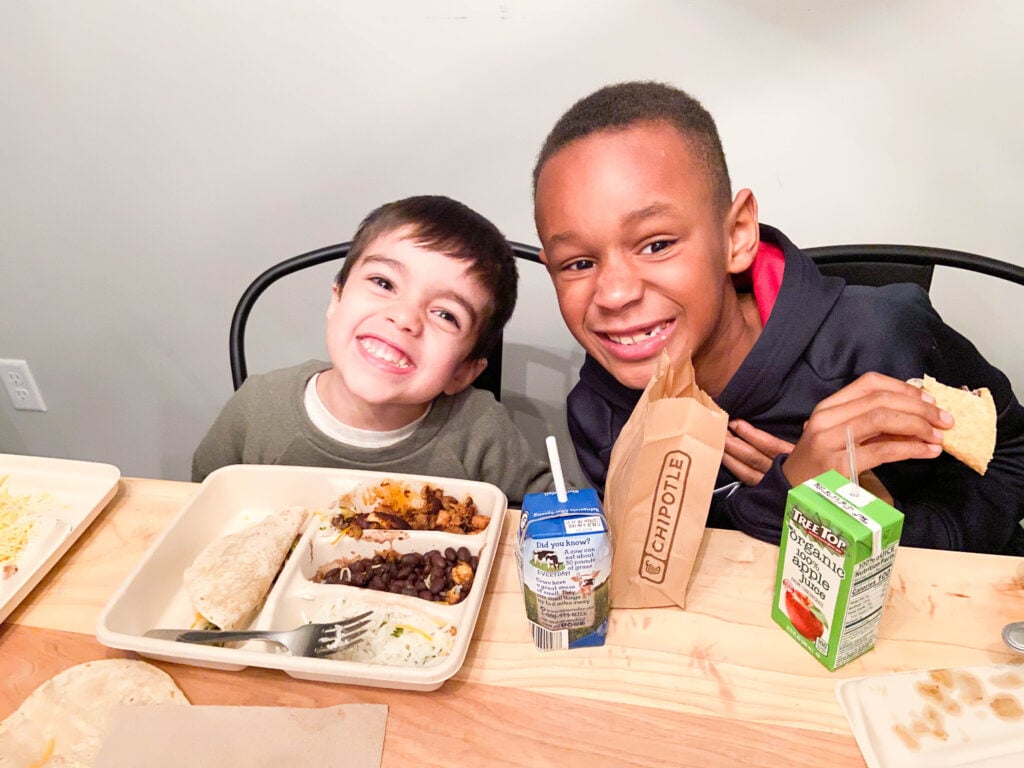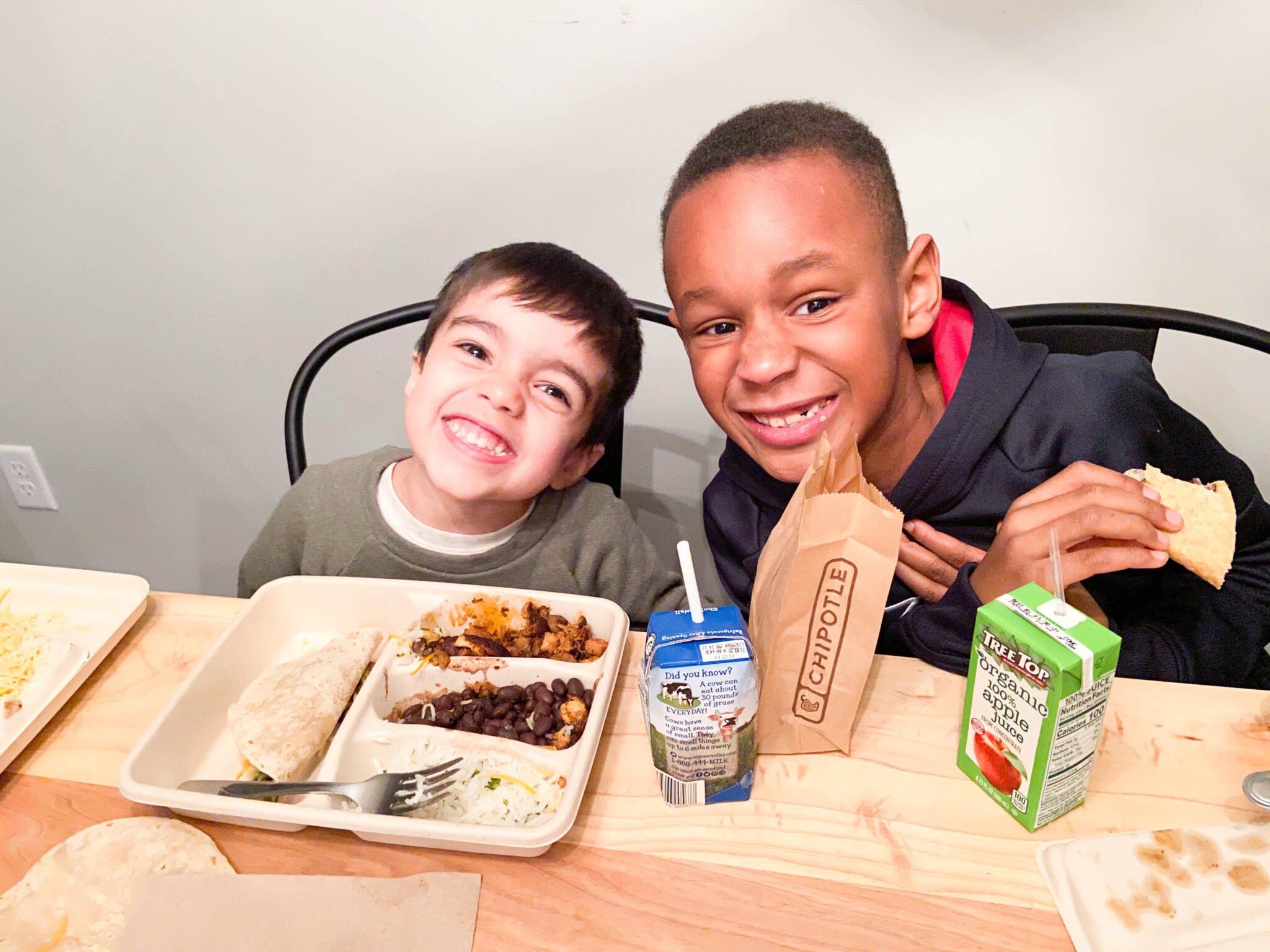 How Much Does a Chipotle Kids Meal Cost?
The best part about the Chipotle kids meals is the price! The Build Your Own starts at $4.95, and the quesadilla starts at $3.95.
Obviously the price increases if you choose more expensive proteins or add extra toppings, but that is NOT a bad price!
One common question that everyone asks is:
Can Adults Order a Kids Meal at Chipotle?
The answer is YES!! Woohoo! I'm tempted to start ordering this myself since I can never finish my own giant burrito! It's less expensive than buying an adult meal and still comes with lots of food.
The only reason not to order the kids meal for yourself is if you love piling on the toppings. You can add all the toppings to an adult meal for no extra cost, but you have to pay for each extra topping after the first two when you order a kids meal.
Does Chipotle Have Kid-Size Bowls?
No, the only options for kids meals are the tacos and quesadilla. But the meals come in a little tray where you could mix the taco ingredients to make your own bowl. You can pay extra for more toppings, making it more similar to an adult bowl.
How Can You Save More Money at Chipotle?
Ordering the kids meal instead of an adult meal is a great hack to save some money since they're under $5 before tax.
Other ideas to save money include ordering a bowl and asking for a tortilla on the side (since they normally fill bowls more than burritos), sharing your adult meal with your kids, signing up for Chipotle's loyalty program, and following Chipotle on social media to hear of any promotions.
Time to sound off! Did you know about the Chipotle Kids Menu? Have you tried it?
Be sure to head over to this post for the BEST mom hacks you'll wish you would've known yesterday!