Happy mail. Is there anything better than happy mail? Fun mail delivered right to your door every quarter sounds delightful, right?
Let's give it one more little perk. Everything in it is sustainable, socially conscious products. Sound amazing? Yes!
Subscription boxes are all the rage lately. You can get subscription boxes for most hobbies or interests and this one is no different!
I recently was gifted an Alltrue box and that is exactly what this is. Alltrue, formerly Causebox, is a socially conscious subscription box full of curated seasonal goodies, delivered to your doorstep every quarter!
Let's give you some background on Alltrue.
Alltrue History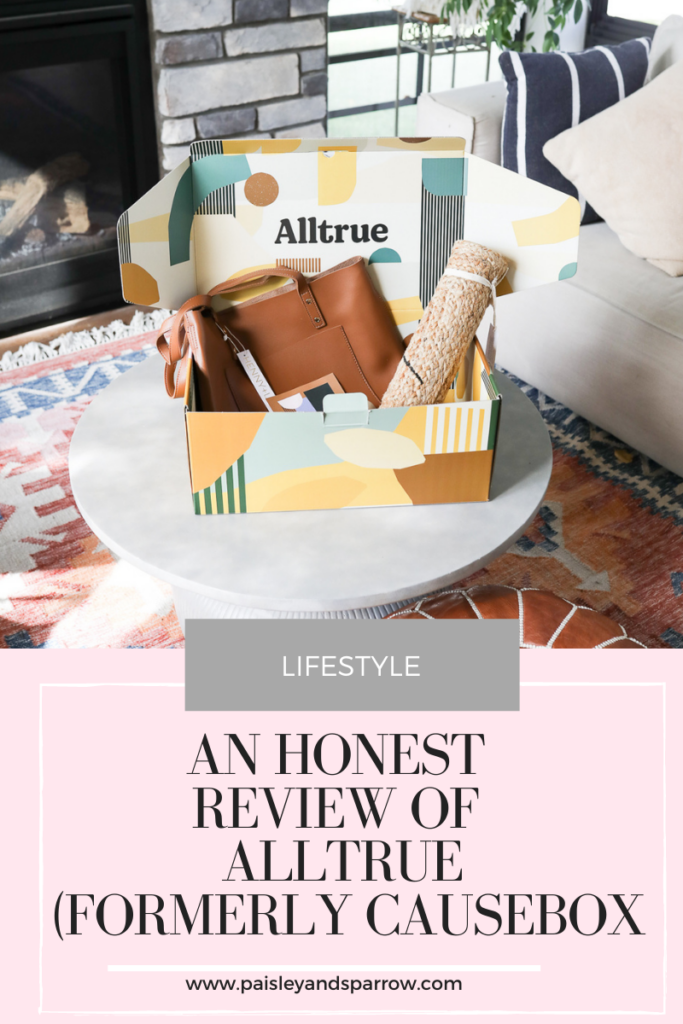 This post contains affiliate links.
Alltrue started out as Causebox. It was created by Matt Richardson and Bret McCollum back in 2014. It recently went through a giant rebrand to encompass more than just its quarterly boxes.
It launched new features to make it into a full lifestyle brand including things like an editorial print magazine called All Good Things and an online shop to allow customers to shop more items than just their subscription box.
They want their brand to be community-focused, ethically made, environmentally conscious and impact driven. Their hope is to make "conscious consumption and intentional living" even more accessible through the content on their site and new features.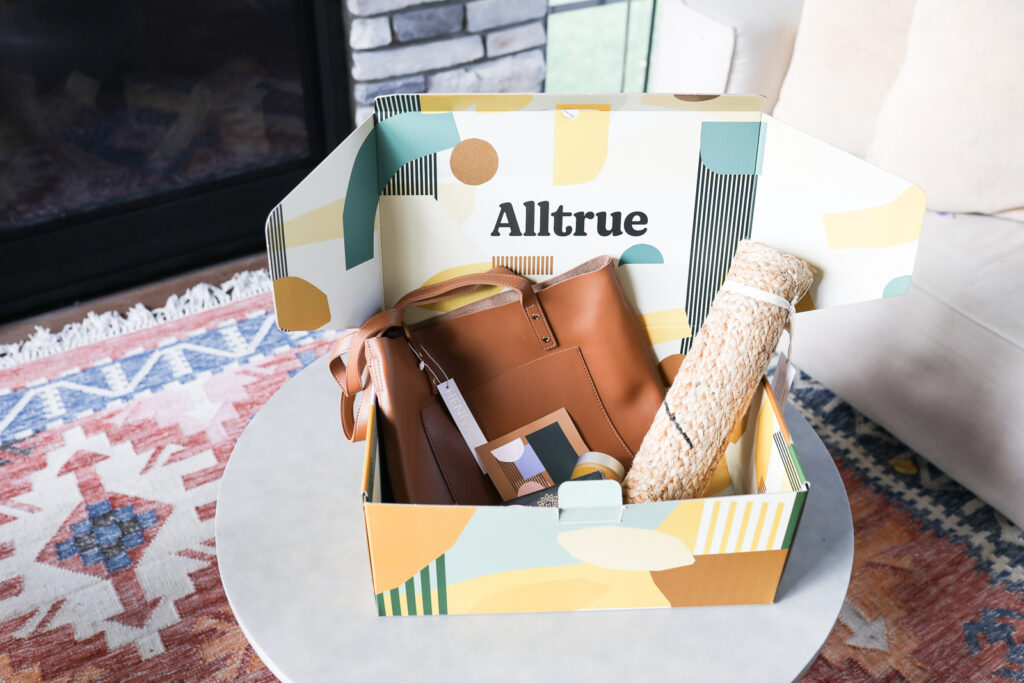 How Alltrue Subscription Box Works
The main thing that Alltrue is known for is their subscription boxes. You have two different options to choose from – one is the annual subscription where you get one box every three months, and the other is for one box.
The annual subscription costs $199.80 ($49.95 a box) and the single box costs $54.95. They currently have promos for new customers (for example the first box is free for the annual option making it only $149.85) and a discounted price for the single box (currently at $24 for your first box.
Shipping is free within the continental US. If you live outside the continental US, there's a $7.95 shipping fee.
One of the perks of opting for the annual subscription is then you're able to customize your box.
What's Inside Your Box
First of all, you need to see these boxes! Each box is designed and created in partnership with a female artist as part of their Artist Residency program. The boxes are works of art themself making it extra fun to get an Alltrue box in the mail!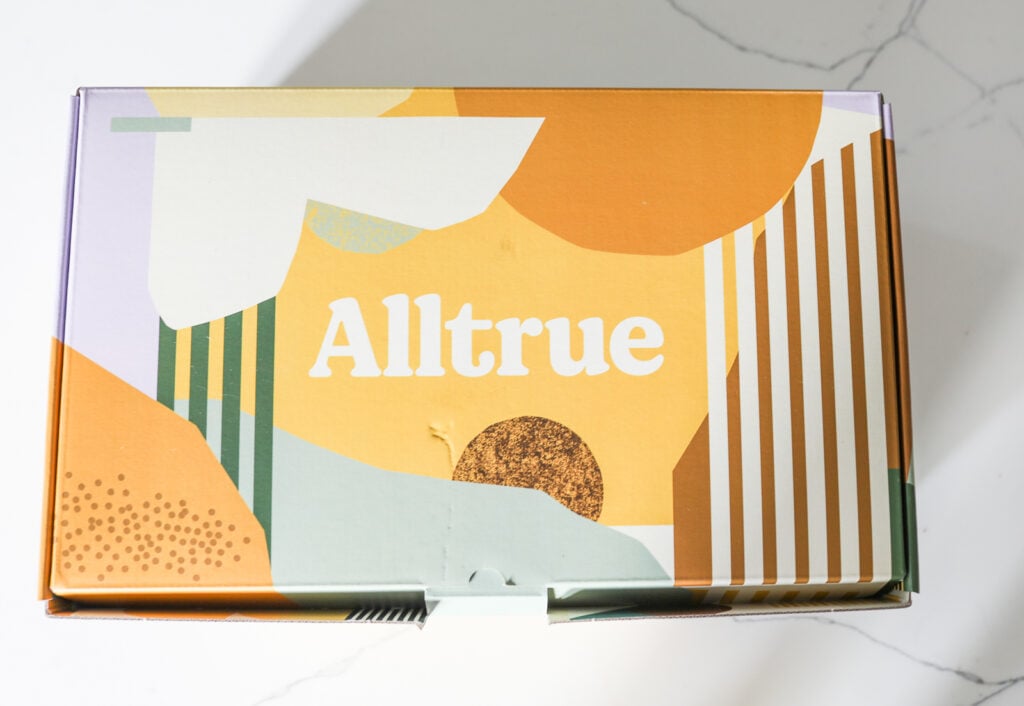 Inside each seasonal box is 6-8 sustainable, full size products. These products are worth up to $250+. They range from beauty products to home goods to jewelry and accessories.
As an annual member, you'll get to hand pick from a handful of different items what goes inside your box. If you choose the single box option you'll be sent a curated box without choosing anything specific.
Another fun perk is the new Choice+ option! If you're having rouble choosing between a few things you can add on multiple products from each category at a discounted price.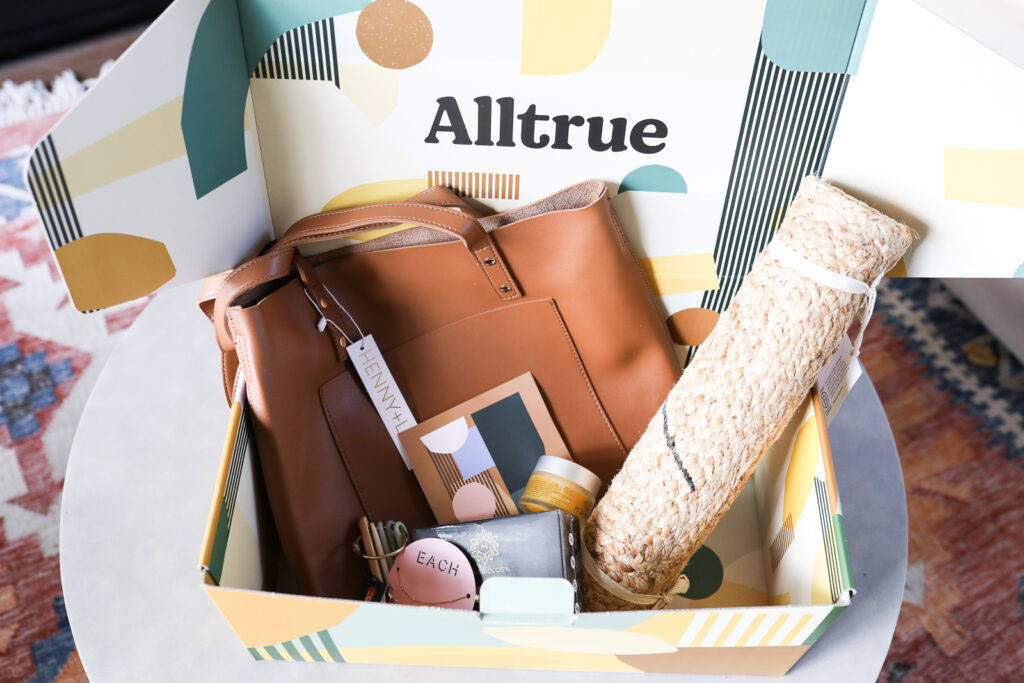 Everything inside the box has gone through rigorous testing to make sure it not only meets their criteria for sustainable and socially conscious products but also meeting beauty and skincare guidelines as well as simply choosing the best of the best to go inside your box.
Alltrue Membership Perks
When you're a member of Alltrue, you get some fun perks! All of this is to encourage you to live more intentionally.
These include:
Essentials Shop – A curated collection of everday eco-essentials that's only offered to Alltrue Members. Think things like aluminum-free deodorant and walnut based dish sponges!
Add-On Market – The Alltrue Add-on Market is a seasonal shop that has over 700 socially conscious products inside it. The best part is, they're priced between 20-70% off!
All Good Things Premium Print Magazine – Each issue is full of stories, products and project from all around the world. The hope with this magazine is that you become discover new things and get inspired.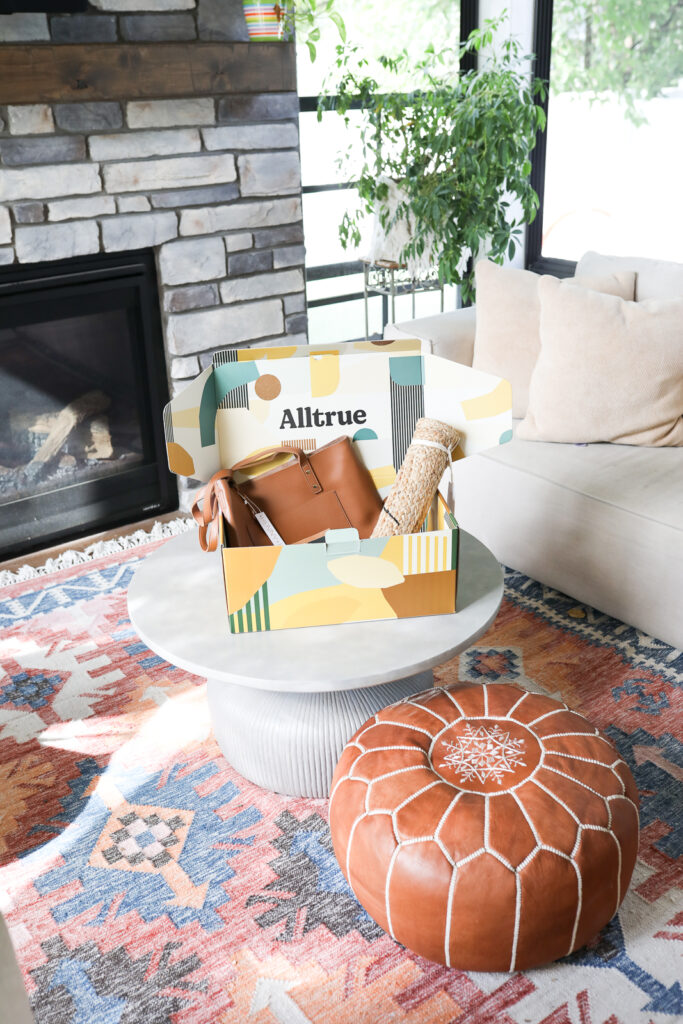 Is Alltrue Worth It?
Personally I feel like the annual membership is the best option and if you choose that than yes, it is worth it! There are some amazing products and the price is amazing for the product you receive.
Given the fact that it's a subscription box, you want the ability to choose what goes in it. If you don't do the annual membership you don't get to choose the items making it a bit more likely that you'll get something you won't necessarily use over something that you'd use on the daily.
FAQ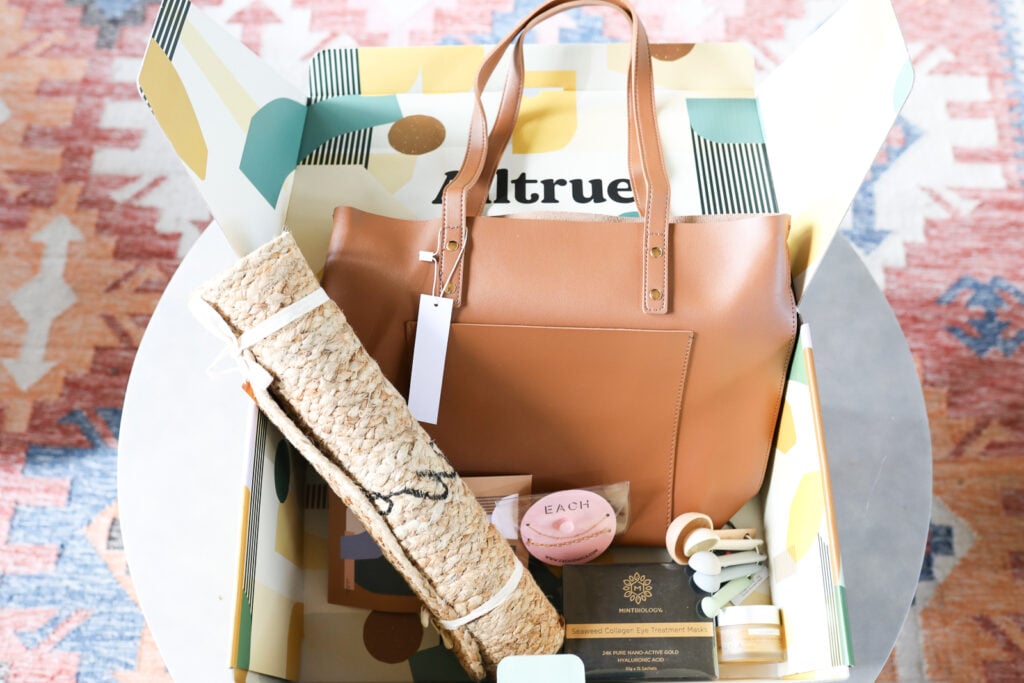 Is CAUSEBOX now Alltrue?
Yes! Alltrue is the new name of CAUSEBOX. In addition to the new name it now has a podcast, shop and magazine!
Why did CAUSEBOX change its name?
CAUSEBOX changed its name to Alltrue to fully encompass the goals and mission of the brand. They wanted a "name that better represented their mission to build a community that brings truth, kindness and goodness to everything we do" says their website.
Is CAUSEBOX (aka Alltrue) really ethical?
Yes! Each business that is represented in an Alltrue box is evaluated for social responsibility, ethical supply chains and sustainable practices.
When did CAUSEBOX become Alltrue?
CAUSEBOX rebranded to Alltrue in May of 2021.
Now you know all about what Alltrue is! I hope this review helped you in knowing if it's the right box for you!