Overalls can be tricky because they can easily scream farmer girl (no judgement if that's you!). If you're looking for some tips for how to wear overalls and not feeling too country, here are a few just for you!
One reason I'm loving that fall is nearing is so I can bust out my overalls again! Nothing makes me cringe more than head to toe denim in 80 degree weather.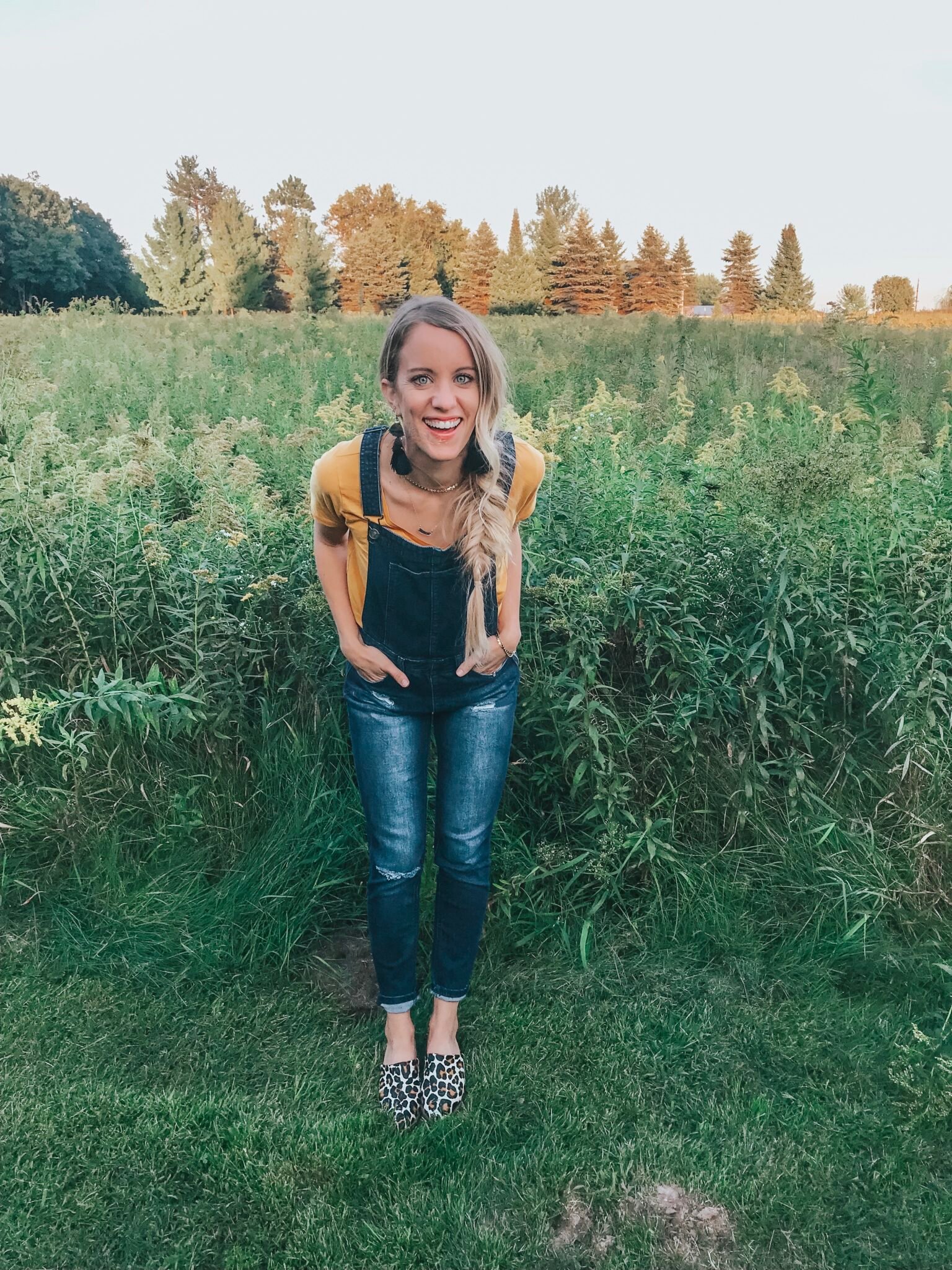 I'm also pumped for fall like weather so I can bust out my leopard mules more! I feel like these are more fall appropriate so despite buying them last spring, I've only worn them a handful of times.
When my girl Morgan from construction2style hosted a blanket ladder party (thanks to Lowes!), I knew I wanted to bust out this combo.
Overalls were perfect for doing construction kinda work but I also wanted to dress it up a bit so I didn't walk in looking like a country bumpkin.
How to Wear Overalls
1. Stay away from flannel.
Y'all know I adore my flannel. I've been itching to wear this one that I bought at the Nordstrom sale since I got it and thought layering it under my overalls could be perfect for the ladder making party! Well, one look in the mirror and I realized I was more ready for Halloween than a party.
Flannel is super cute but when you have something that is already borderline "country", it may be best to save that for another day.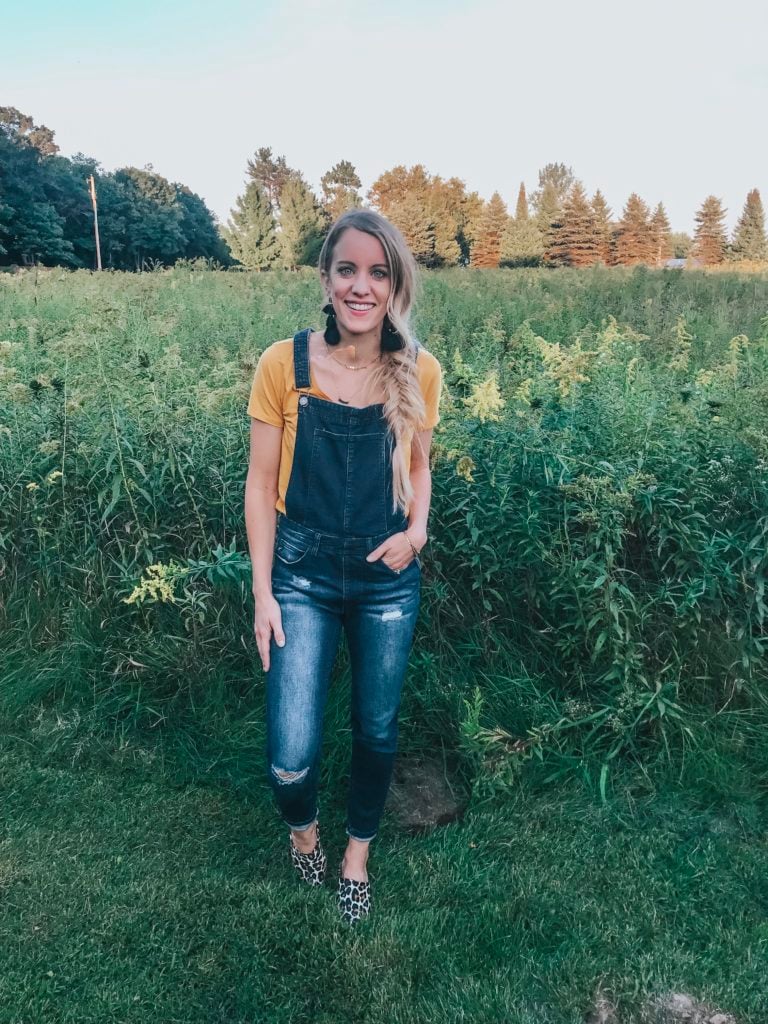 2. Pay special attention to your shoes!
There's nothing I love more than overalls or boyfriend fit jeans and heels. No joke. It sounds weird but you can instantly dress up an outfit by sliding on a pair of fun stilettos! You would also never look at someone wearing heels and overalls and think she was heading out to go milk a cow! 🙂
If heels aren't your gig, try a pair of fun wedges (like these LINEA Paolo shoes). Wedges still give you the height without the pain of heels. 😉
Or go my route and pair it with some leopard shoes! Leopards are basically a neutral so you can really pair them with anything. (I'm not kidding! Get a pair and quickly you'll realize how often you wear them!)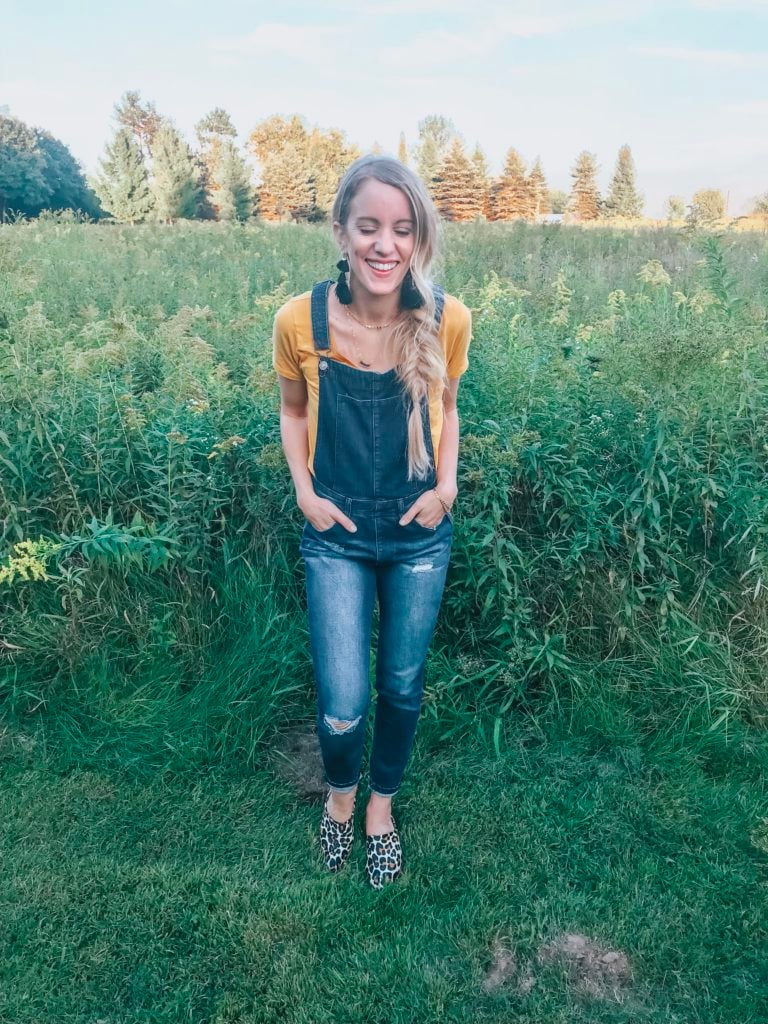 shop my outfit:
overalls (sold out – I love these and these) | tee | shoes (similar here)| earrings (sold out – similar here and here) | gold necklace |
3. Change up your neckline.
It can be easy to feel like you need a crew neck top when wearing overalls but don't let that limit you! Try a v-neck like mine or even a collared button up. Try a few different things to see what you feel comfortable in!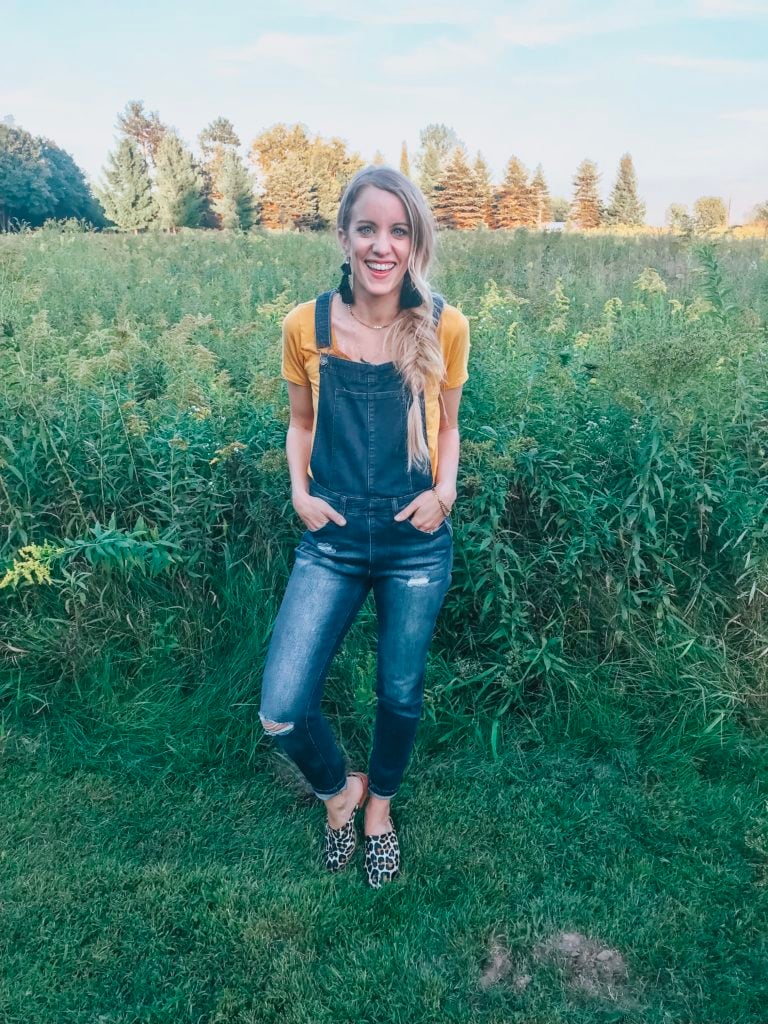 4. Look for skinny style overalls.
I feel most comfortable in skinny jeans so I found a pair of skinny style overalls! If you love the look and feel of skinny jeans than stick with that style in your first pair of overalls.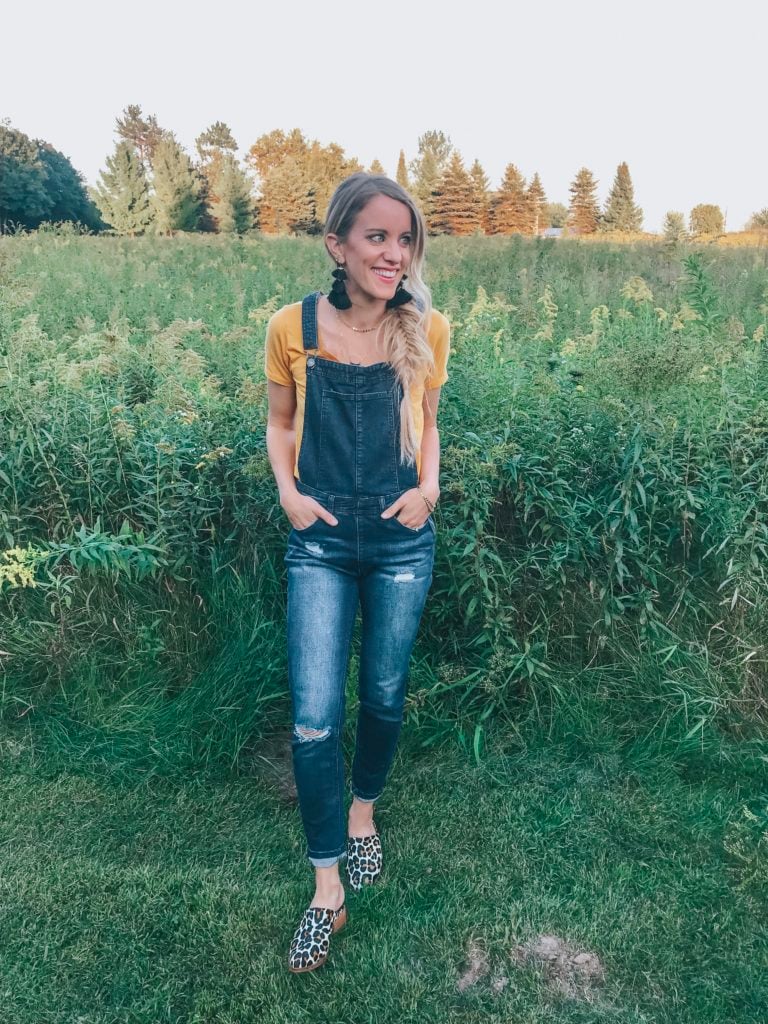 5. OR find a pair of cropped flares!
If you own a pair of skinny jean overalls and want to branch out, try some cropped flares! Cropped flare overalls are super cute with little booties or mules. You can even make your own by cutting a pair of regular flares and keeping a raw hem!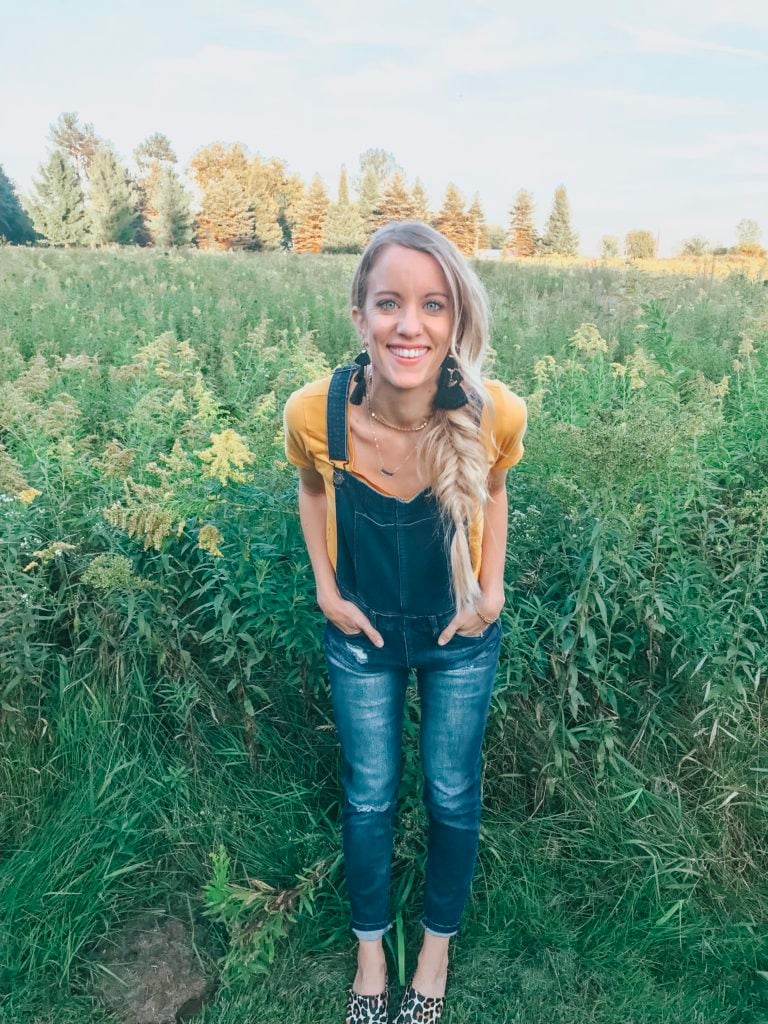 I hope this post helps you know how to wear overalls with confidence! I think overalls are a great addition to any wardrobe and with a little practice and some trial and error, they'll quickly be in constant rotation with your other denim.
Thanks so much for reading!
With love,
Jen