For Valentine's Day my fabulous husband, Rishi, gave me a subscription to Rent the Runway Unlimited! The basic idea of it is you rent 4 item, keep them as long as you want, send 1 (or 2, 3 or all 4) pieces back and get new stuff!
They take care of all the dry cleaning, shipping and any mending/fixing that might need to happen. FANTASTIC.
I've felt like my style has gotten stale since I've been either pregnant or breastfeeding for literally over 2 years so this is a great way to try out some new things without spending money on something I may not actually love or wear a lot!
So far I've tried out 6 things. Two skirts, a sweater, a cardigan, a bomber jacket and an off the shoulder top.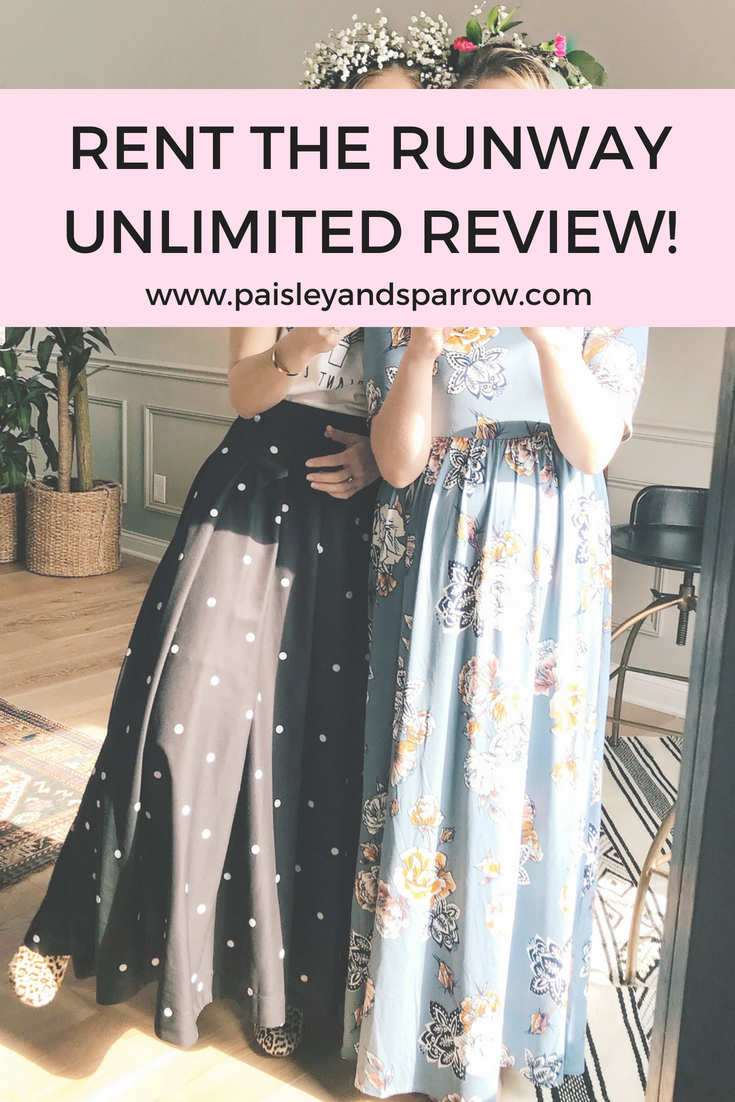 Here's photos of how I styled some of my Rent the Runway pieces!
I wore the AQ/AQ Emily Faux Fur Sweater to a girls brunch – totally practical, I know!
It paired well with these leggings and these boots, the Poly earrings and of course the Mamuye tote.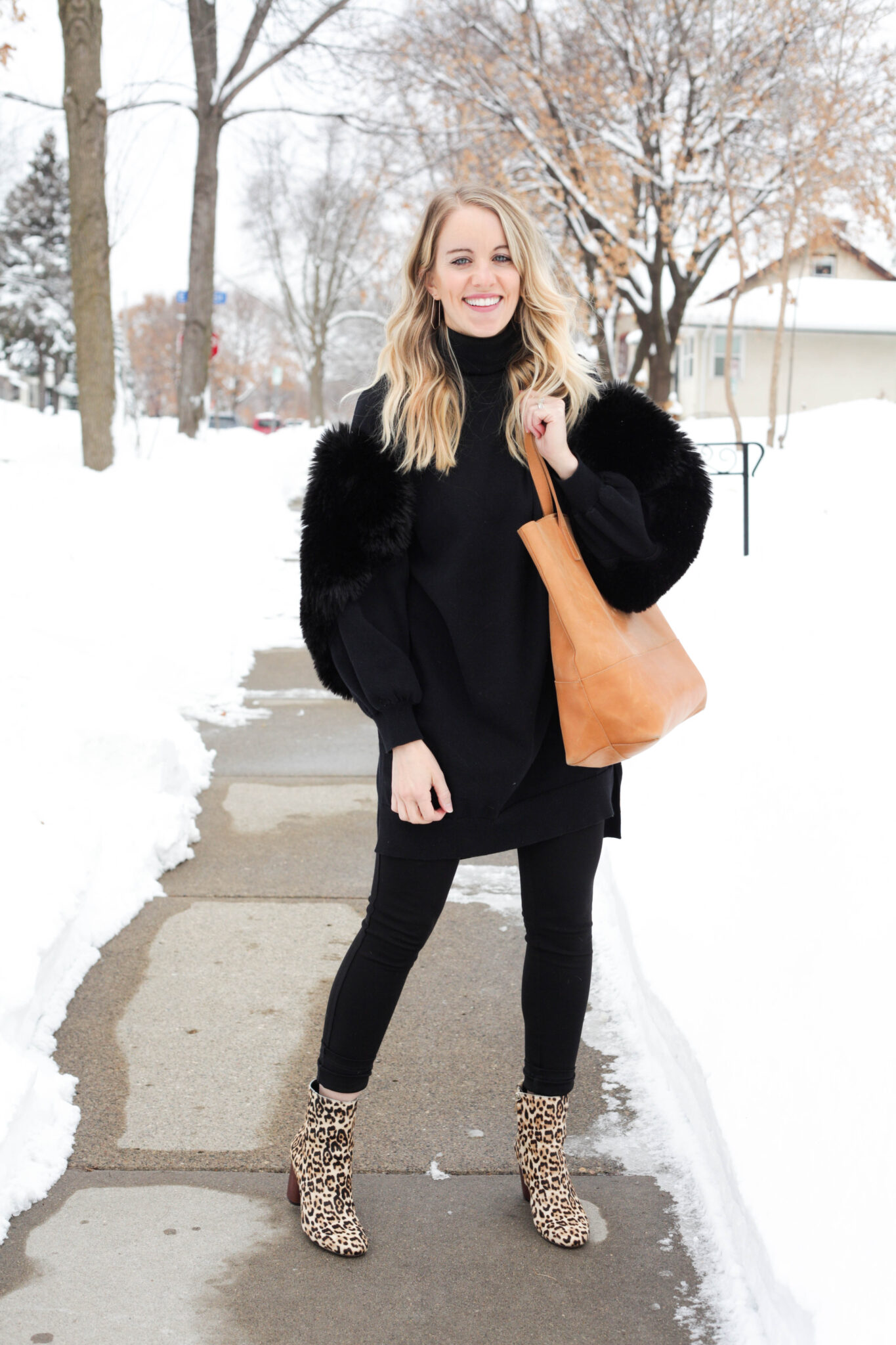 I wore Trina Turk Rosamund Skirt (available at Nordstrom Rack!) to dinner out with my entire family.
I wore a super old LAmade sweater (this Free People one is really similar), my favorite leather jacket, this Balenciaga bag (Rishi finds me designer bags on consignment!) and yep, those same boots!
My girl Michelle and I threw a mommas get together where we all had to wear a pop of red so the Harvey Faircloth Dark Denim Bomber was PERFECT for that!
I paired it with this graphic tee (sold out – similar here and here), jeans (mine are sold out but these are identical and I swear by these) and yes…those same boots haha!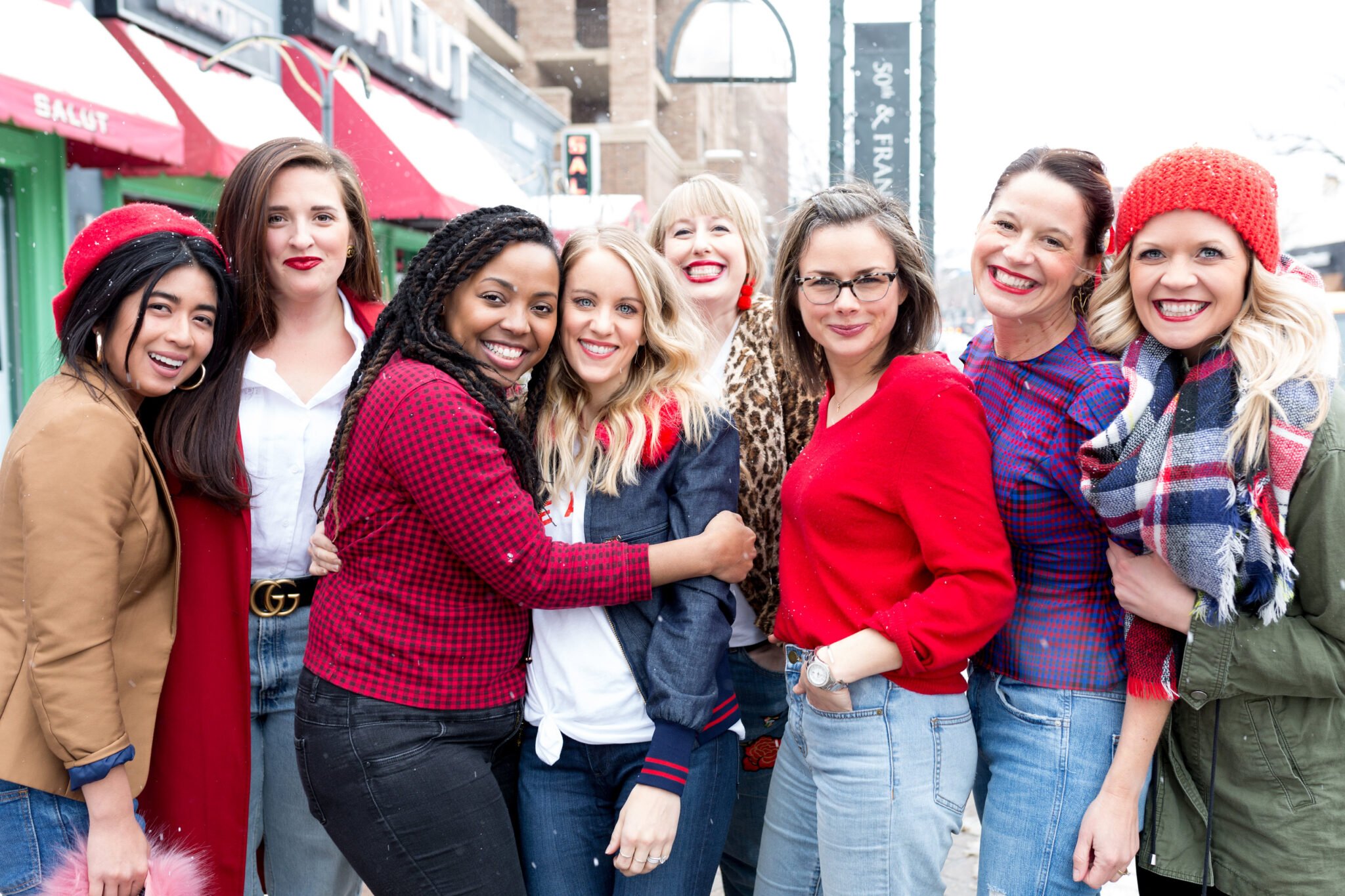 My favorite girl Morgan from construction2style threw a blogger brunch to reveal her fabulous kitchen so I got the Fame & Partners Polka Dot Midi Skirt just for the occasion.
I paired it with my plant lady tee and yes….the boots (totally didn't plan to wear these boots for every outfit haha!).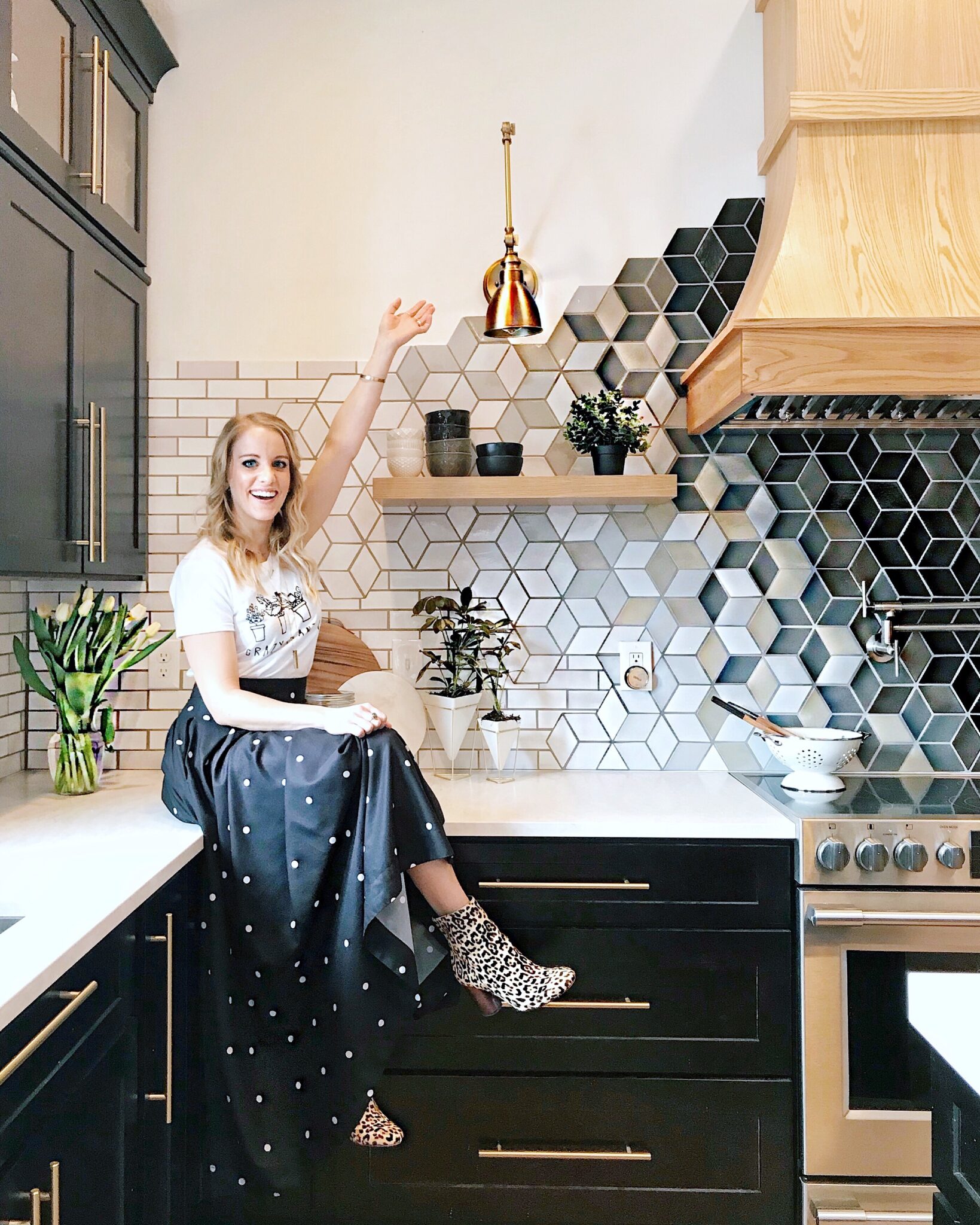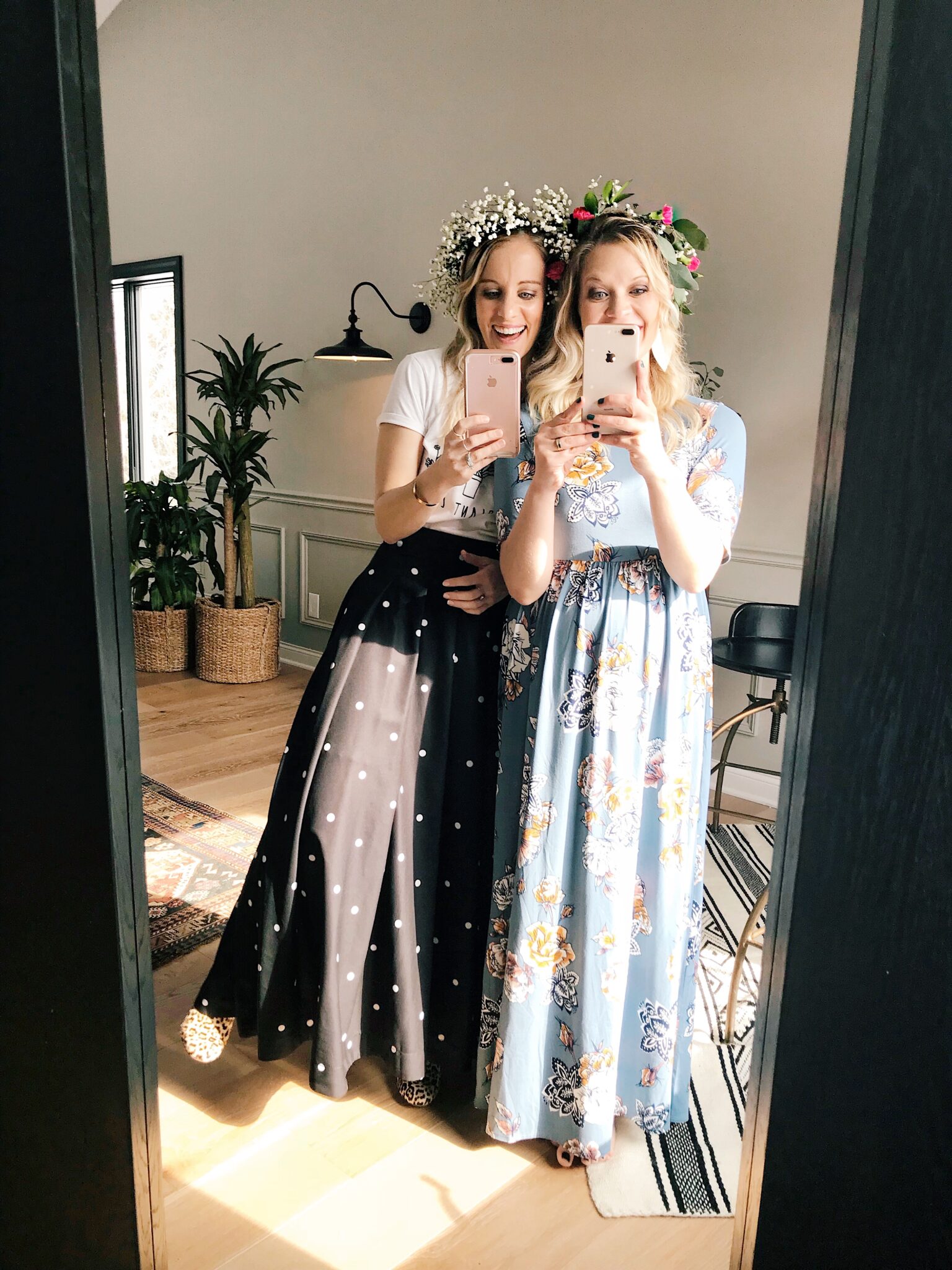 We have weddings and Penelope's rice ceremony in California coming up so I'm eyeing up warm weather outfits to rent!
I've had it for literally only 2 weeks and I've already gotten so much use out of it! I'm definitely going to keep using it for a few more months at least – it's so much fun!
So who Rent the Runway be good for?
A mom who needs a refresh in her wardrobe without spending thousands on clothes (aka me).
A business woman who wants new options without committing to pieces that she may not love to wear every week.
A newly engaged woman who will have bridal showers, bachelorette parties and rehearsal dinners that require amazing outfit for! 😉
Any woman who loves to try new styles without the pressure of owning a piece forever!
Honestly I'm loving just wearing the items I've gotten once or twice and sending them back to try new things!
You can try out Rent the Runway (or RTR Unlimited!) using this link (and get a $30 credit!).
And let me know if you have any questions about it!