I'm super excited to share a fun series I'm starting! For the next couple months I'll be interviewing some amazing women in business. They'll be sharing some general background on their families and how their business got started as well as some wisdom on collaborations! Some of the women are sharing about brand collaborations and others are sharing about collaborations with other creatives. I hope you learn a thing or two and enjoy meeting some new rockstar women!
Today's interview is with Meghan Yancy of Meghan Joy Today. I've had the pleasure of meeting her in real life – she's even cut my hair once! 🙂 We've bonded over our faith, our love for connection with other women and the crazy things people say to us about our mixed race kids.
Without further ado, meet Meghan!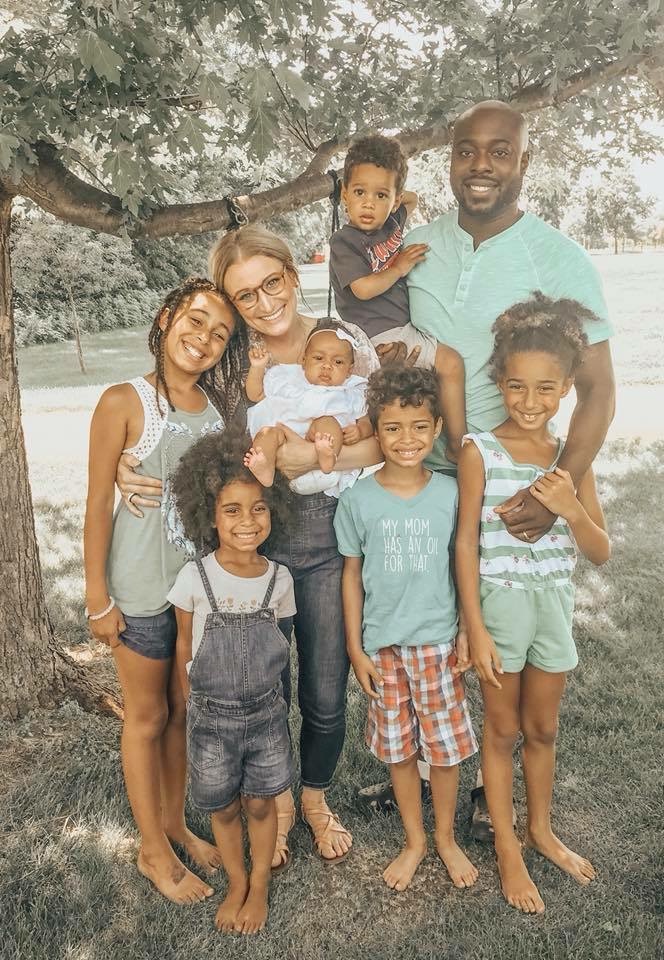 1. Tell me a little bit about yourself (family, work, etc).
I would say my biggest contribution to society is raising my 6 kids and continually getting a kick in the butt about what being a good wife looks like. We homeschool, use essential oils and do almost all the weird things those hippie crunchy mamas do. My husband is a realtor and I run a few businesses from home: essential oils + social media (blog, website, Instagram, etc.) I am currently in the process of writing my first book. We live in Brooklyn Park, Minnesota and we love being part of a diverse community.
2. How did your business get started?
Essential oils: I wanted something natural that could help speed up my labor for my 4th baby and I ended up having my life greatly impacted by the use of  the oils and couldn't help but share it with others.
Social Media: I was doing a lot of research of how to publish my book and I had a couple literary agents tell me that it didn't matter how good of a writer you are, if you don't have an audience + platform to promote it to, you don't have much to stand on. So, I set forth to building a platform and now I get to collaborate with so many amazing people + companies via IG + my website. And after 2 years, I am finally getting back to writing my book.
3. What is your favorite part about having your own business?
Time freedom. It's amazing that I get to choose when I am going to work. And I've built my businesses enough that I could retire my husband so that he could come home and pursue his dream with real estate full-time at age 33. We get to vacation when we want, hustle when we need and homeschool our children together. Time. Yep. It's the most precious gift.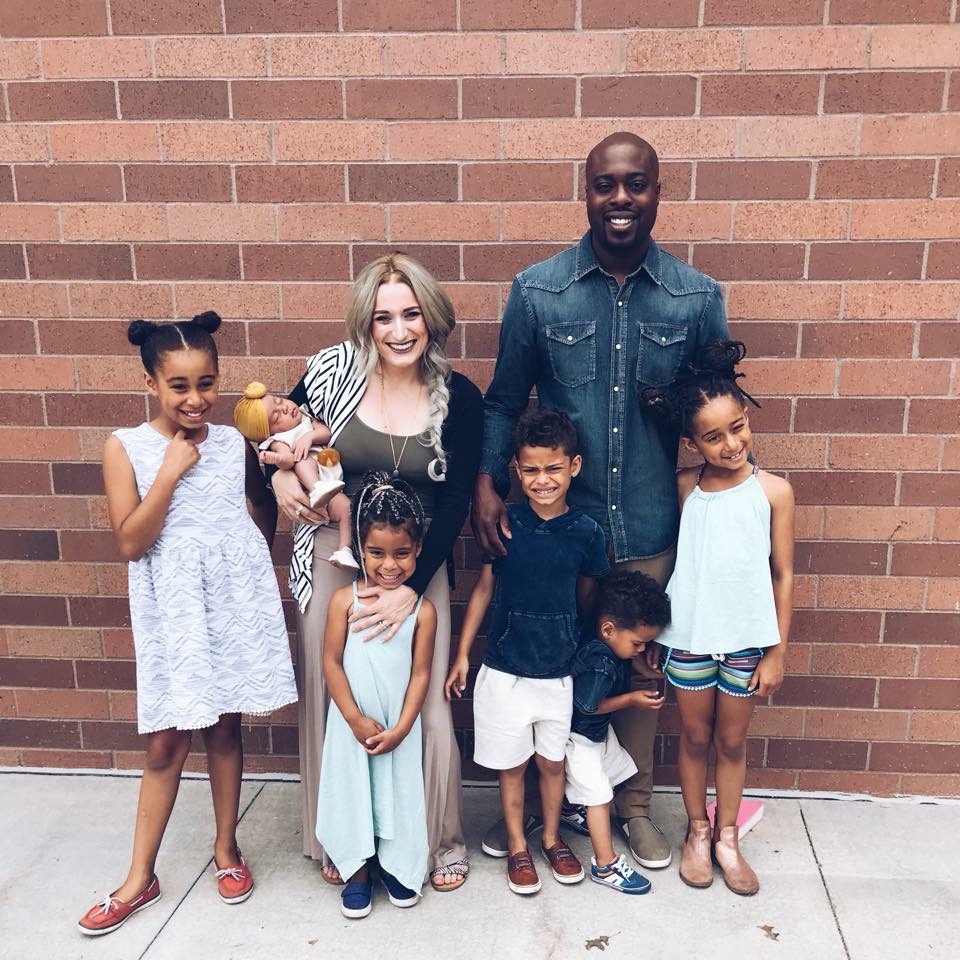 4. What does community over competition mean to you?
Building one another up. Being on the same team. Caring more about others than we do for our own gain. I love the entire concept of building community in each new space we enter and to stop looking at each other as competition we need to beat. No more letting comparison steal our joy, but instead, joining forces to impact the world and each other.
Even just looking at the friendships I've encountered and grown in the past years with other incredible women who want to collaborate… that's empowering stuff. We are cheering each other on. Supporting one another. That's the stuff, right there.
5. What have been some of your most favorite collaborations to date?
I have always loved working with and supporting small + starter shops. It's amazing to hear their heart + vision for why they do what they do. I like working on really creative ventures and thinking outside the box. As a social media influencer, I've had so many opportunities to connect with companies + brands and I only take on projects that I am excited about sharing + that align with my own values.
I really enjoy in-person events. Since so much of my work is via social media, to see people face-to-face and hug them… that is what drives me.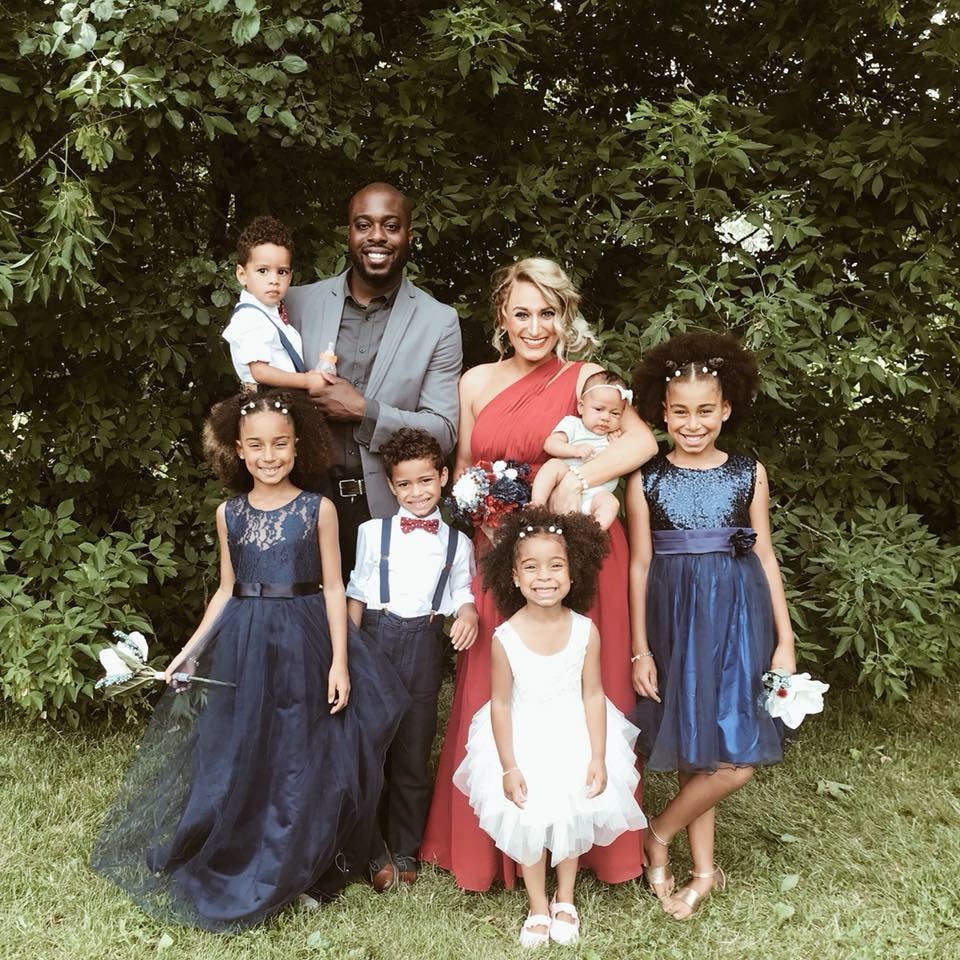 6. How do you feel collaborations have helped your business?
Through collaborations, exposure is expanded. We are reaching into one another's networks and touching an audience that we wouldn't have otherwise been reconciled with because of… trust. Building community + unity and promoting other reputable people, services + products is what it is all about.
Collaborations help expand everyone's realm of reach and when done strategically + with lots of heart, they can be impactful.
7. What are ways someone could get started with collaborations?
Reaching out to people. Building connections. Not being afraid to step out of your comfort zone, ask the questions and make a difference. The worst thing that would happen is you get a "no." And then you move on. The people who truly want to grow with you, will happen to show up along your path. Plus, there are great resources (websites, apps, FB groups, etc.) that can connect you with people who want to collaborate as well.
Start with joining a community group. Or a new FB group. Or find a group of people that specifically want to network. We live in a world of endless access. So, use our resources to the best of your abilities and get out there and collaborate!

8. Who are people you feel are killing it in the collaboration side of business?
Everything about @risingtidesociety
9. What's something we need to know about you (anything random, fun, etc)?
Oh man. My "party trick" I ate my placenta. There ya go.
10. How can we find you? (website, social handles, etc)
I love connecting + collaborating with people!
IG- @meghanjoytoday
FB-  www.facebook.com/meghanjoytoday
Thanks so much, Meghan! Be sure to check in next week for my interview with Lex from Restoring Radiance!