I love running. Short morning runs during the week or long Saturday runs have always been a great way for me to release some stress and keep me sane. I used to hate it when the weather turned cold but after a few seasons of running outside, I've learned a few winter running tips!
Winter running doesn't have to be terrible, I promise! For years I wouldn't run for half the year because I was convinced running in the middle of winter was miserable. But when I started running half marathons and eventually marathons, I quickly realized runs longer than a couple miles on a treadmill was pretty miserable.
So outside I went.
Those first were terrible. I wore the wrong kind of clothes, my face froze and I had no idea what I was doing. After a lot of research and trial and error, I now no longer dread it! Obviously those zero degree days are still no fun but 10+ is manageable!
I've learned quite a few things about running throughout the years – especially when it comes to winter running! Here are a few winter running tips to help you enjoy your cold weather runs!
5 Key Winter Running Tips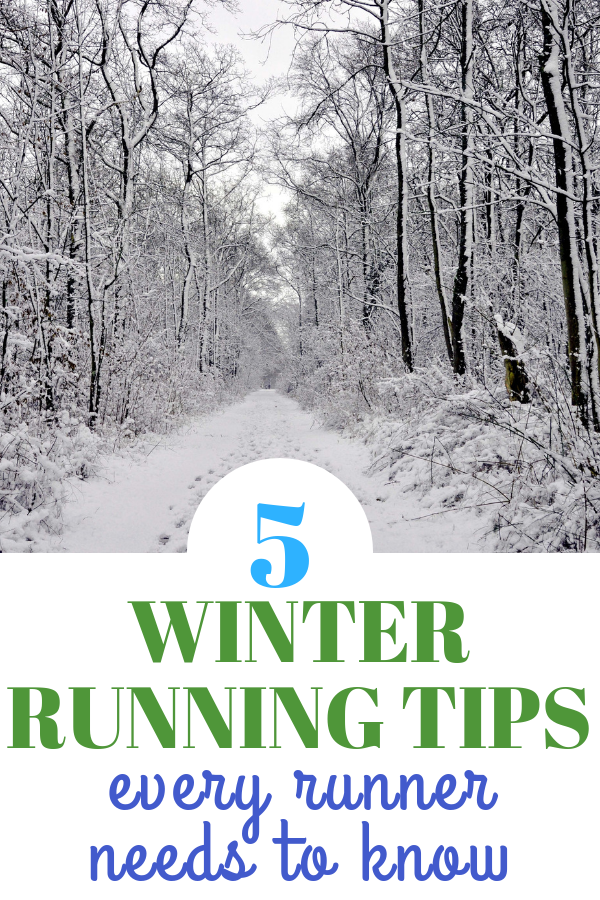 1. Layer up!
You can always take off layers but there's nothing worse than getting halfway through a run and realizing you didn't dress warm enough. On really cold days I'll wear a tank top + long sleeve + a jacket with a hat, mittens, running tights and a Buff (or face warmer) for my face. I absolutely HATE being cold.
On not so cold days I'll do just a tank top or long sleeve under a jacket. I typically always start with a hat and gloves since those are easy to take off and hold on to if I get too warm.
I use this handy tool from Runner's World for helping me determine what to wear. When you're just starting out it's helpful to keep a notepad with the weather conditions and what you wore along with how you felt (cold, warm, etc) on your run. After a few runs you'll be able to know exactly what to wear to be comfortable! I find this incredibly useful to review year after year – I seem to always forget how to dress as the seasons change!
2. Wear reflective gear!
If you're running at night or in the morning be sure to wear reflective clothing to stay safe. You might feel silly but it'll keep you from getting hit by a car.
I typically wear a reflective vest or a jacket that is reflective and my headlamp. My headlamp is both so people notice me and also so I can see if there is any ice! Nobody wants to fall on ice in the middle of a run.
Here are a few awesome products to stay safe! (Please note, I do make a small commission on thes.)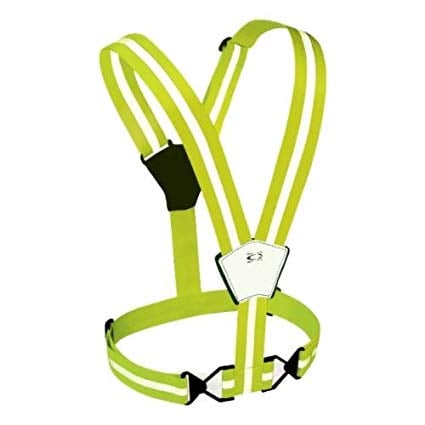 Strobe Light (via Amazon, available in multiple colors)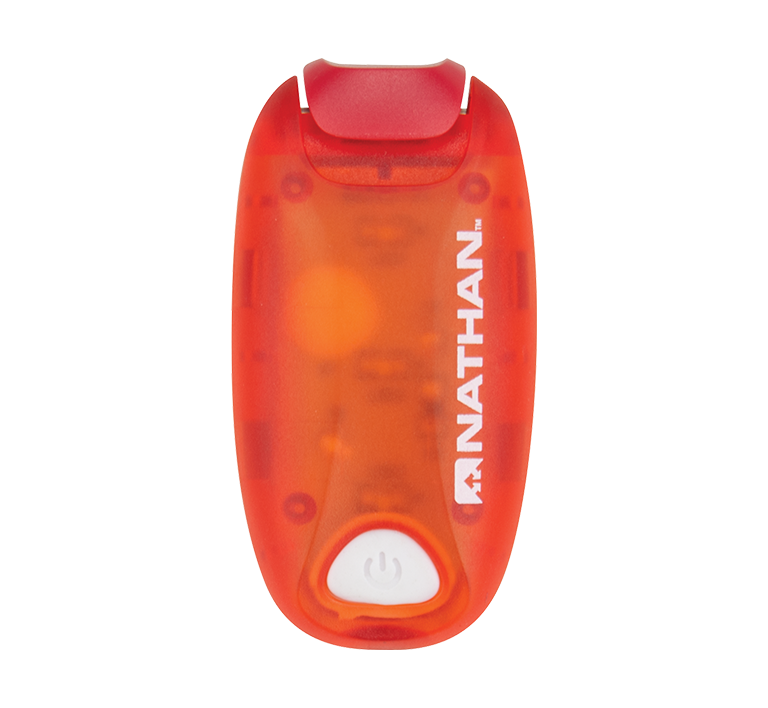 Athleta also has a ton of really cool reflective apparel right now so I rounded up my favorites for you!
The print is reflective!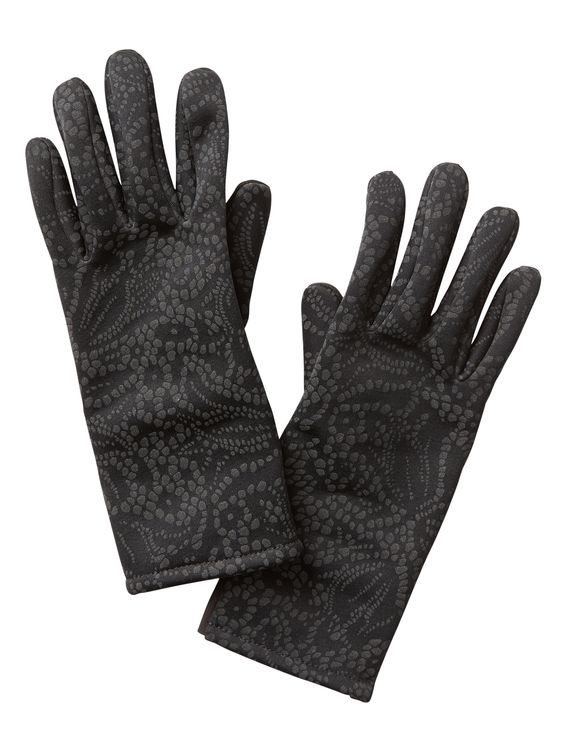 Also available in black!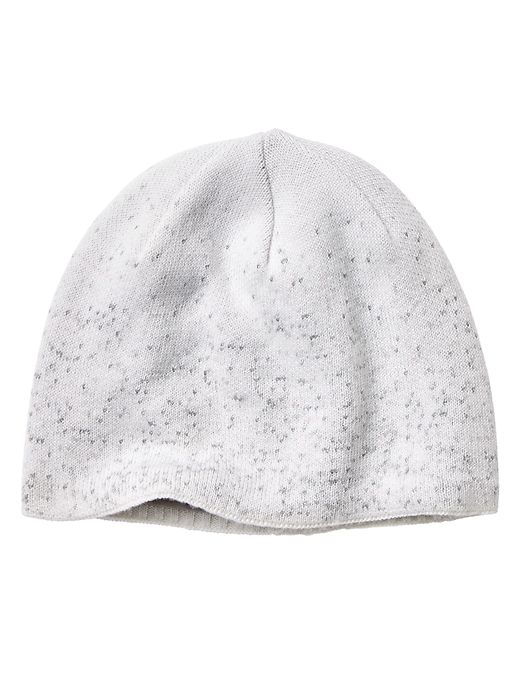 3. Bring your phone.
I used to laugh at people who ran with their phone. It seemed crazy! Then I had a run that left me 4 miles from home with a hurt foot and no phone. I ended up having to stop a stranger to use their phone so I could call a friend to pick me up. Now I always run with my phone!
When you do long runs in the winter, you'll need to make sure you don't freeze it or get it soaked in sweat. It sounds ridiculous but I'll typically wrap it up in a washcloth and put it in a small plastic ziplock bag to keep it warm and dry on really cold days.
4. Find a running buddy!
Running first thing in the morning can be a drag. Any sort of workout can be hard when you' have to pull yourself out of your warm bed and out into the bitter cold! Find yourself a buddy! It's easier to stay committed to running when you have someone relying on you.
Whether it's a neighbor, coworker, running group or heck, even your dog, just find someone who counts on you to get that run in to ensure you do it.
5. Have a Plan B!
Don't feel bad if you take a day off or do a run on a treadmill or workout video inside instead. If running becomes something you dread you'll stop doing it all together. Have fun with it and keep it casual – especially in the winter months!
We got a Peloton bike before Roy was born and it's been a lifesaver for me for the winter months! Even their treadmill workouts make me not dread tread workouts. Find my full review on this post!
I hope my winter running tips help you run outside a bit longer this year! What do you do to stay motivated this time of year? Any running tips I missed? Be sure to leave a comment!
Thanks so much for reading!
With love,
Jen