YOU GUYS.
WE'RE PREGNANT!! And by we, I mean me. 😉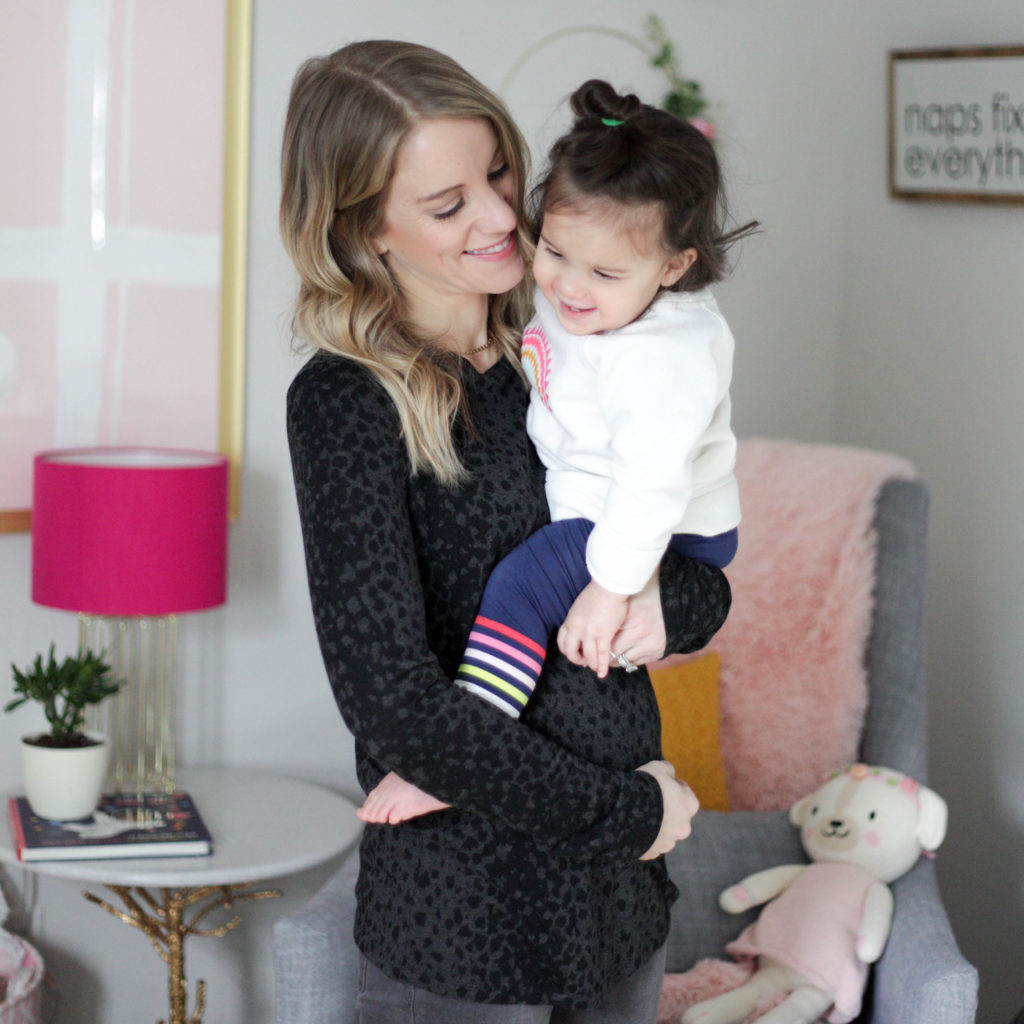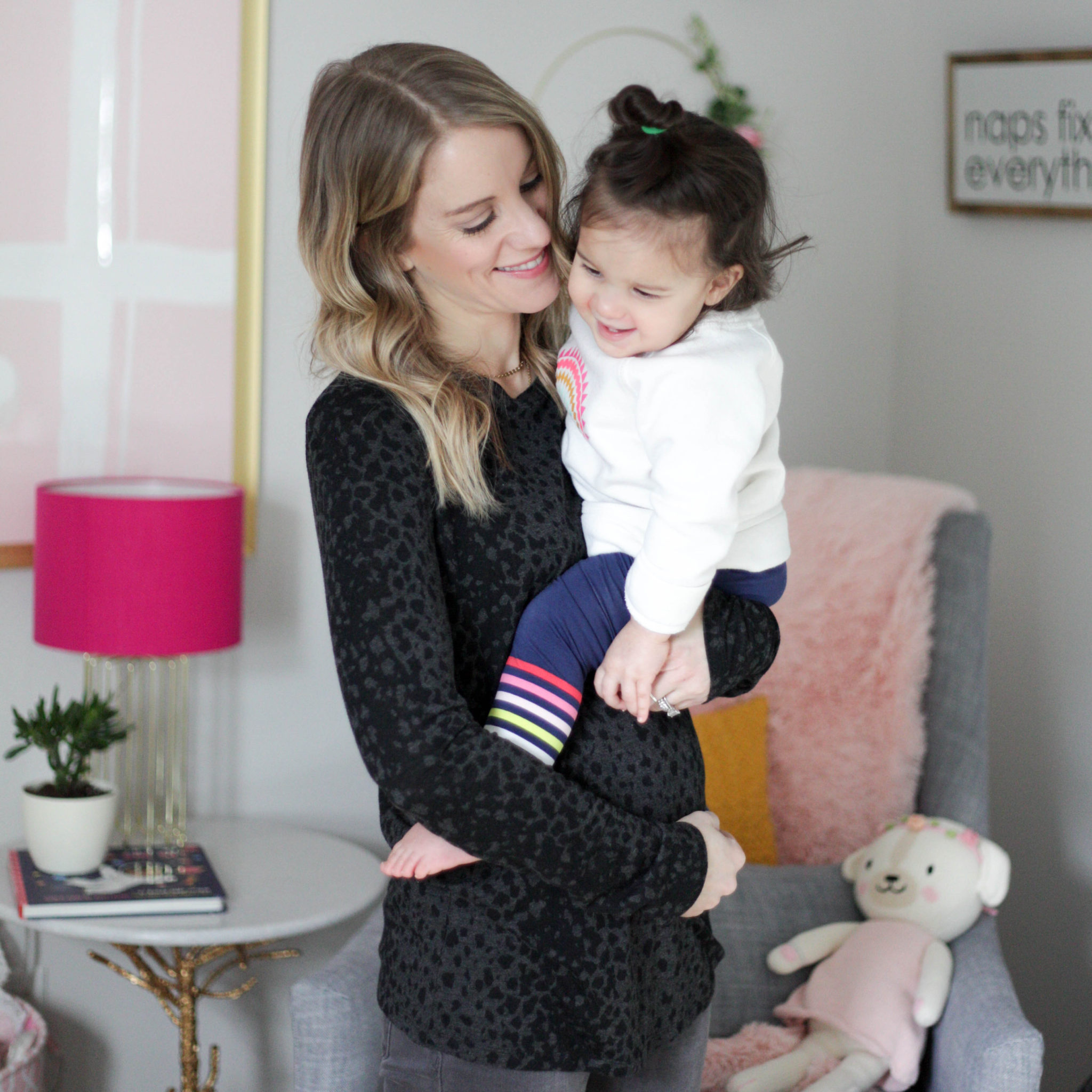 That's right, baby # 3 is well on it's way to being here (you know, in approximately 27-31 weeks).
We've been talking for months about whether or not we were going to have a third kid. Literally. Months.
Every date night the question would come up and we would go over the pros and cons each time.
Cons – I hate being pregnant. We'd be outnumbered. How would they all fit in my car (I have a Mini)? Would we ever get to travel again?
Pros – We really like our kids! They're so fun and cute and just the best…so why not add another? We really like being parents (most days). The more kids there are, the better chance we'll be taken care of when we're older (haha!).
Those are just a few. 😉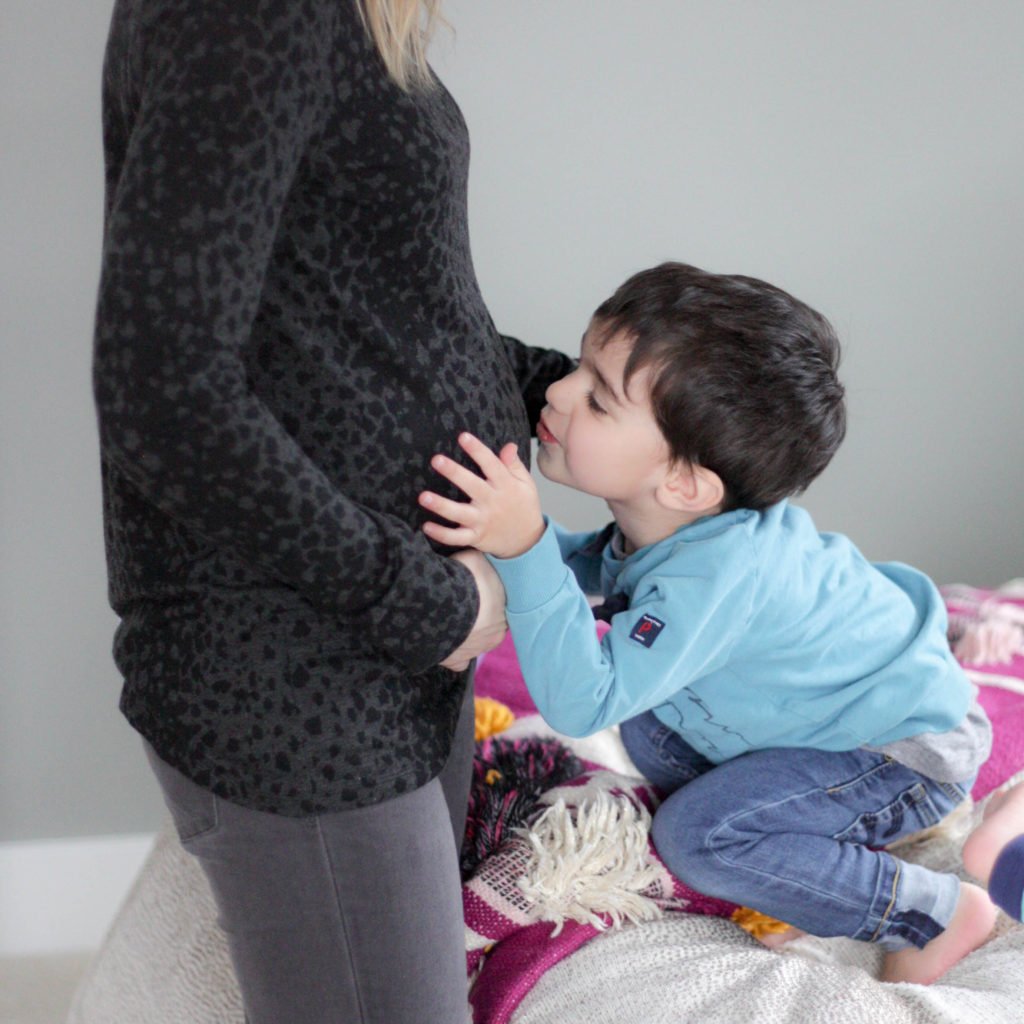 I will say, it has been a lot harder for me to think about getting pregnant again now that I'm over a year out of it. When I got pregnant with Penelope, Roy was just 7 months old so I hadn't spent a ton of time getting back into great shape or anything so it didn't seem like that big of a deal. Now that I'm working out consistently, getting great sleep and everything, it sounds way harder to get back into pregnant-mode.
Well we finally landed on yes, we will have another baby while we were having a date night the Sunday before Christmas.
Awesome. Decided.
Christmas night, we were back at our house watching a movie and I was SO HOT and asked Rishi to turn off the fireplace. He looked at me bewildered because apparently it was only 67 degrees in our house. I usually prefer 77, not 67 so that was odd. (No, my house is not actually 77 degrees which is why I'm usually bundled up all winter.)
The next 2 days I kept complaining about being hot when it wasn't actually that hot in our house.
Weird.
Since I keep these pregnancy tests in my house at pretty much all time (they're SO cheap that I don't feel bad taking them whenever I want!), I decided to go take one. I honestly was pretty convinced I wasn't pregnant but figured I would take one anyways.
As the line advanced, the pregnant line showed up before the control line. Huh. I thought something was wrong so I took another.
Again, I got 2 lines. I guess that explains why I've been so hot! And good thing we decided we would have a 3rd the week prior because I was already pregnant!! 🙂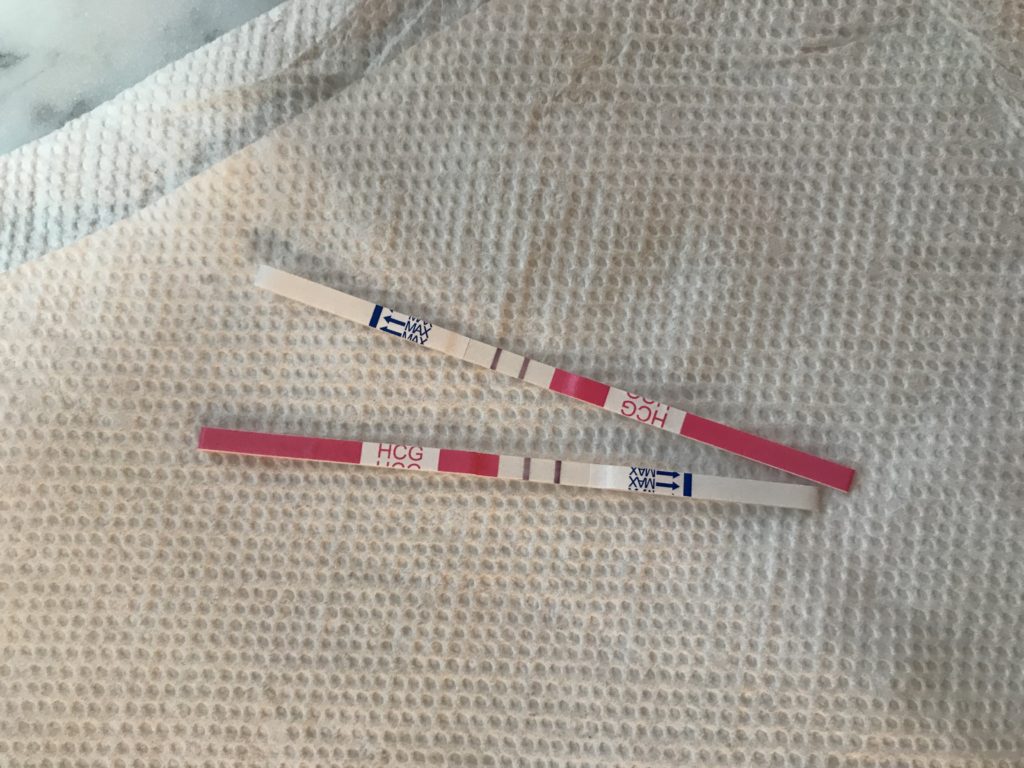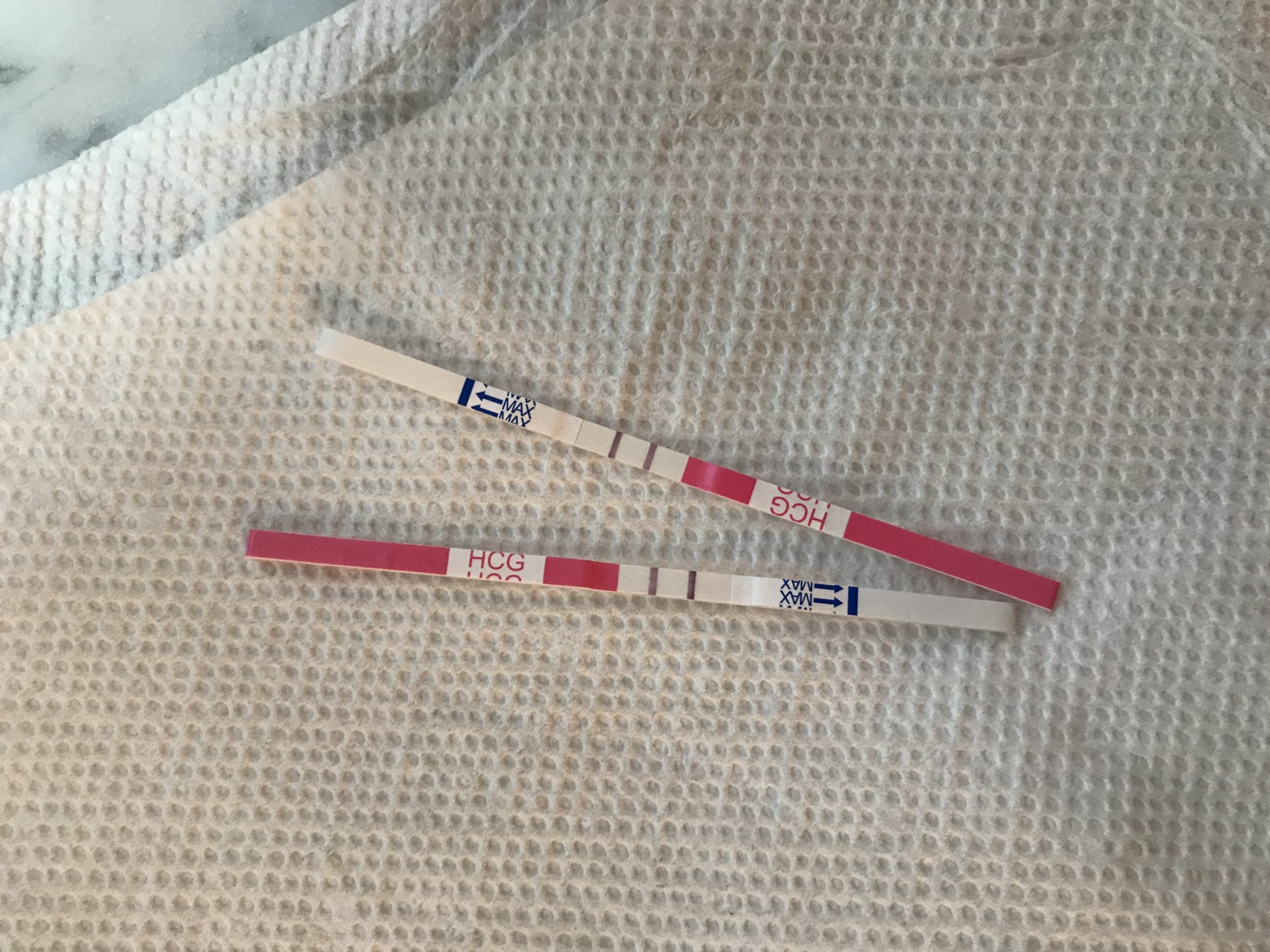 I'm really terrible at keeping secrets (it's been so hard to not say anything on Instagram!!) so I immediately went downstairs and told Rishi. We set up plans to tell my parents the next day, called Rishi's dad and ended up FaceTiming my sister and brother since my sister had basically figured it out without me even saying anything.
This first trimester has been a lot harder than the first 2. I've been exhausted, of course, but this time I've been really nauseas. I didn't have this that much with Roy as long as I had food in my stomach and Penelope's came and went throughout the day but it wasn't as bad as it is with this one. (However, Rishi begs to differ and thinks I don't actually remember my first 2 pregnancies that well which could be a very valid reason.)
We're both big planners so we'll be finding out what the gender is. Since I'll be over 35 when I deliver, I actually already took a blood test for all sorts of testing that will tell us the gender. Now I'm just impatiently waiting for the phone call to tell us if it's a boy or girl!
We're super excited to share this journey with all of you! Get ready for 2 new room makeovers (P is moving into our guest room so the new baby can have her room) and of course lots of maternity style tips and more ideas for surviving pregnancy when you have little ones.
Thanks so much for following along!!