Calling all swimmers! Are you tired of having hair and skin that is ruined from the chlorine? Have you tried all sorts of different products with no results?
We all know how frustrating it can be when you spend a ton of time in the pool (and chlorine) only to have straw like hair and dry skin.
But whether you're training for your 3rd Ironman or just someone who loves to float around in the pool all afternoon, I have a great product to help fight any damage done to your hair and skin from the chlorine.
Watery's Swim Care Set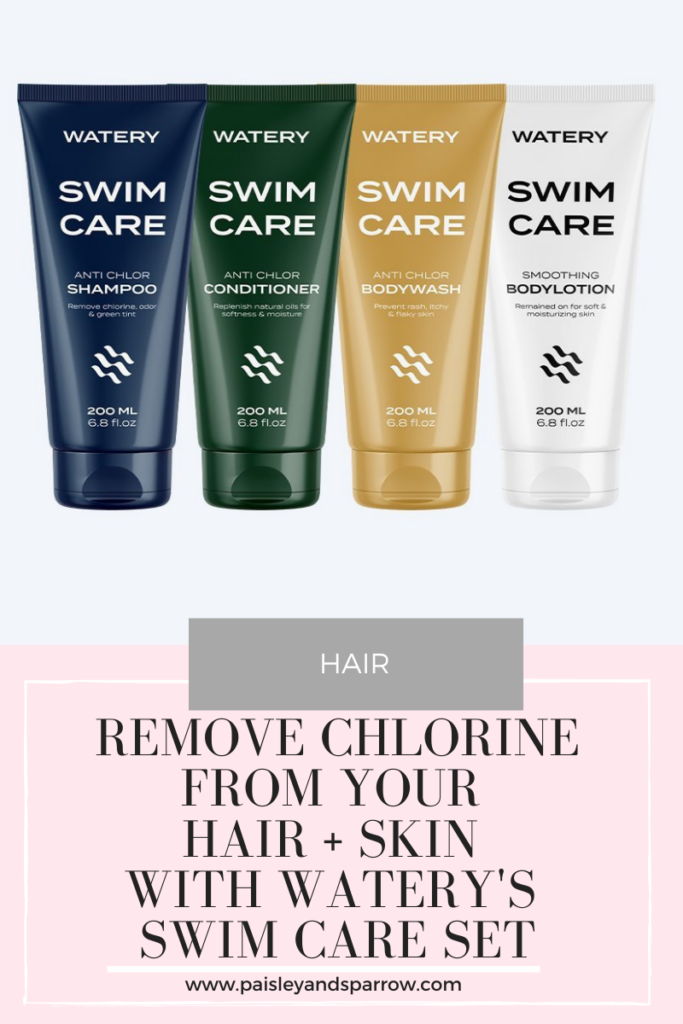 What is it? It's Watery's Swim Care Set!
The team at Watery knows how annoying it can be to have skin and hair that smells like chlorine or chemicals and to want something to have soft hair and moisturized skin, even when you spend hours at the pool.
Because of that, they created the Swim Care Set! Here's what it is.
Inside the Swim Care Set is a Body Wash, Body Lotion, Shampoo and Conditioner. It's everything you need to remove the pool smell and add in necessary moisturizer for a clean, fresh feeling from head to toe.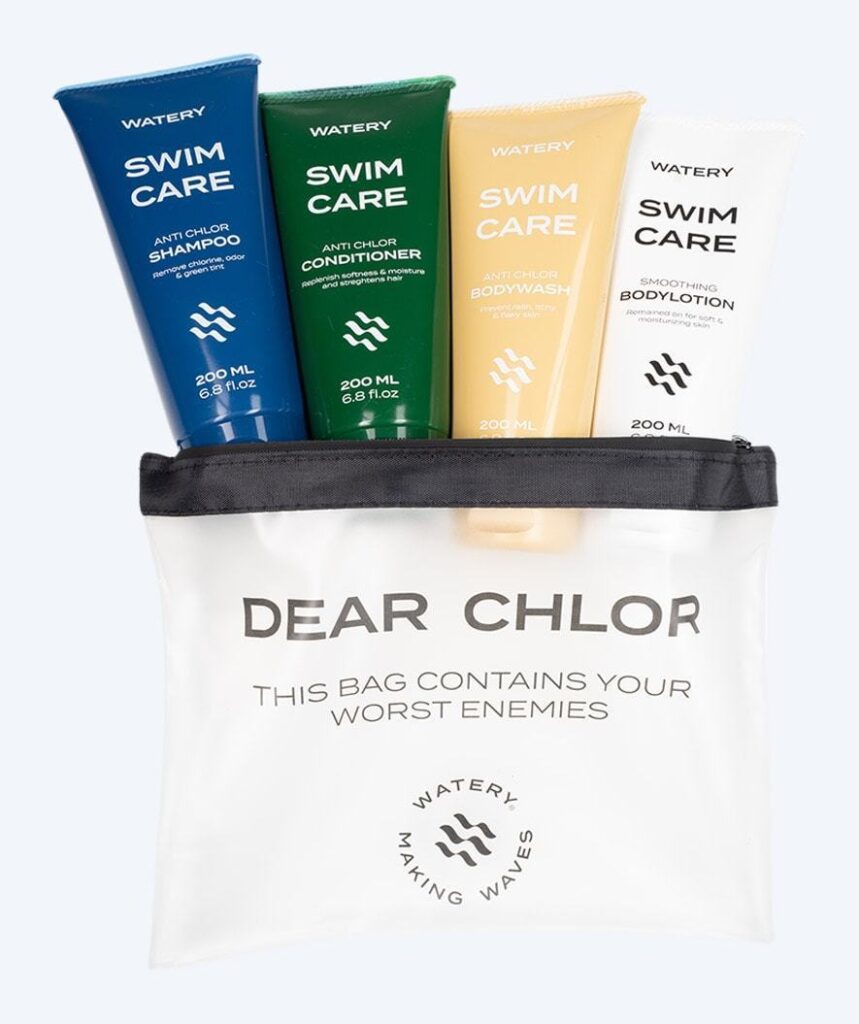 This collection was created by dermatologists, sports doctors and swimming professionals. It's made especially for swimmers.
Product Details
What's inside each?
The body lotion is made with natural coconut oil and acid fats along with rapeseed and shea woods. Chlorine dries out your skin and this product will help to get rid of the dry skin and soften and smooth your skin.
The body wash has natural vegetable oils in it to get rid of the unpleasant chlorine and chemical scents from your skin.
Both the Watery shampoo and conditioner were made from natural ingredients along with a special swim care surfactant formula. This combination helps to remove any chlorine and smell from your hair.
All of these products are specially formulated to leave you with soft, moisturized skin and beautiful hair!
Best part is? They have a 100% water guarantee! If there's anything wrong with your product or it's just not right for you you can return it, no questions asked!
Want to learn more or shop now? Click here!
Want more hair fun? Check out this post all about purple shampoo!
Don't forget your water shoes when you're at the pool! Here's my favorite water shoes to check out!