Looking for an easy, beautiful way to light up a walk way, a tree or any part of your home that needs some more exposure at night? Try a solar light!
We've used solar lights for years now and absolutely love them. They're super easy to use and make a big impact on your home.
We've used them everywhere from our walkway to our backyard – even the side of our yard where we keep our garbage cans! It keeps things beautiful and safe.
If you're looking for lights, one option that we own and love are the Vont LED Outdoor Solar Lights.
Vont LED Outdoor Solar Lights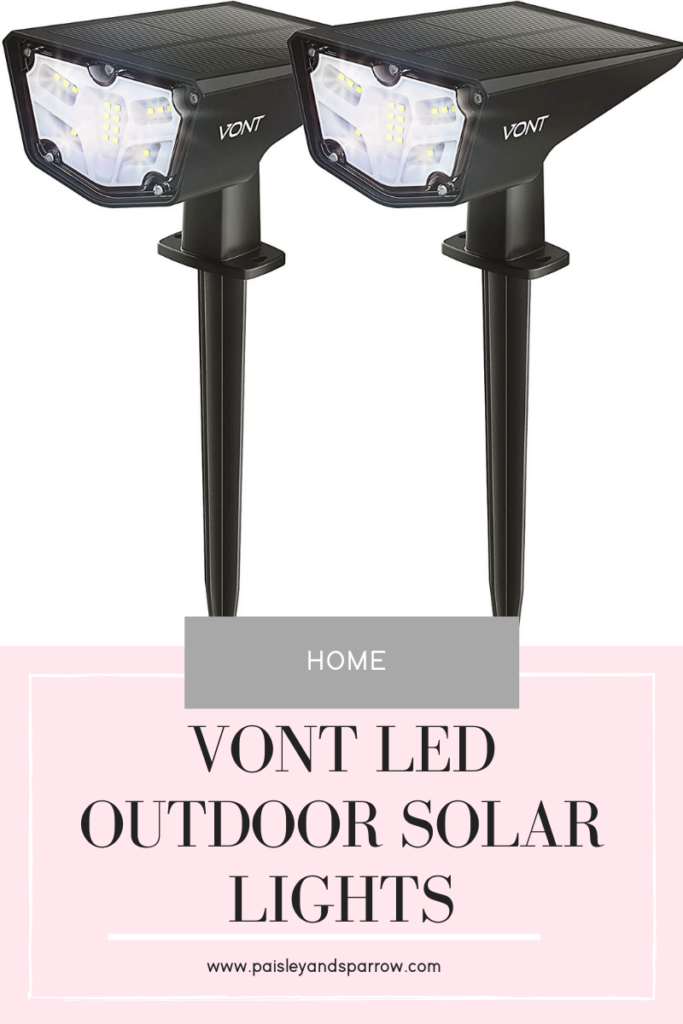 *This post was sponsored by Vont but all words and opinions are my own.
Paisley + Sparrow is a participant in the Amazon Services LLC Associates Program. This post may include affiliate links which means I may earn a small commission if you shop using the links below at no additional cost to you. 
Here's what you need to know about these easy to use solar lights.
Bright Lights
These lights have been upgraded in 2021 with super bright 16 LED lights. You'll get 120 degrees of lighting angles that can be used not only for one simple tree but your entire back yard!
Adjustable
The heads of the lights are completely adjustable and super easy to adjust as well! All you need to do is gently maneuver the light up or down to change its position.
2 Brightness Modes
One seriously cool thing that the Vont solar lights have that many don't is multiple brightness modes. You can pick between a low mode that will keep your light on for 12 hours or a high mode that will keep it on for 6 hours!
Auto On and Off
There's no fussing around with your Vont solar light to make sure it goes on at the right time, it automatically switches from energy storage to lighting mode!
Easy To Install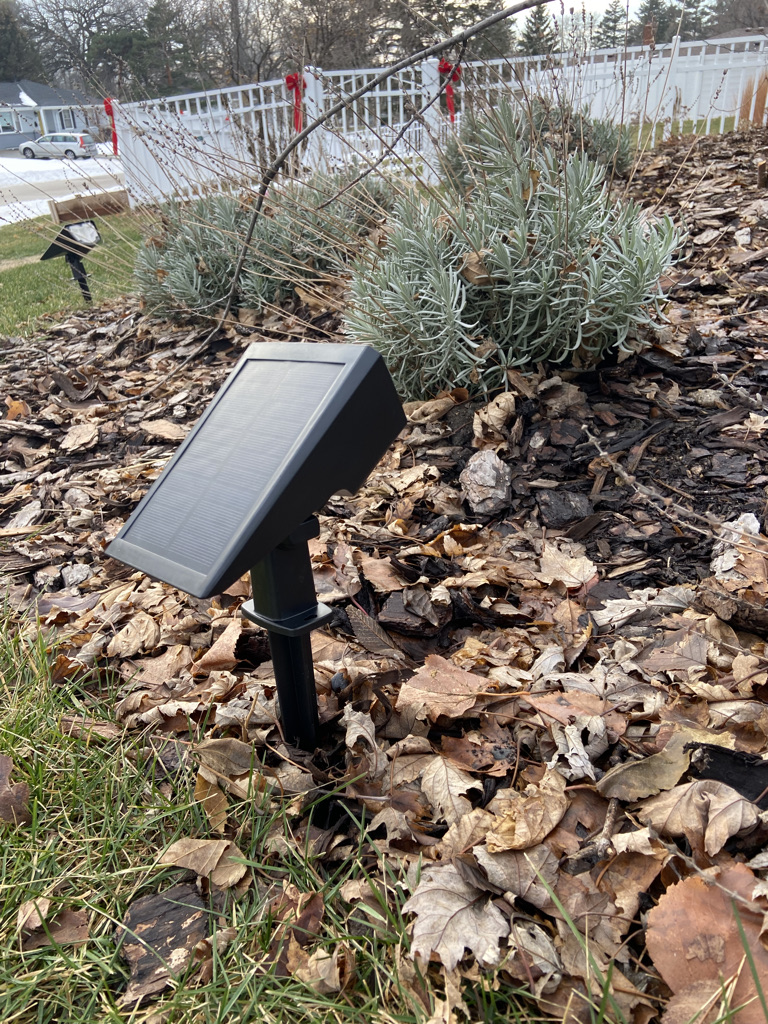 It's so easy, a kid could do it! All you need to do is stick it into the ground in a spot where the panels get sunlight aimed at a spot in which you want to light up. It took me a whole 30 seconds per light to get them where I want them!
Heat & Frost Resistant
I live in Minnesota so I need to make sure that any solar light that I use is able to withstand the snow. If you're like me these are a great option! They can withstand rain, snow or any other extreme weather conditions.
Lifetime Warranty
One of the best things about Vont is their lifetime warranty. Not only does this protect it if it stops working, but it also is warranted against loss, theft and defects. Say what?! That's pretty amazing in my books and 100% makes choosing a Vont Solar Light a no brainer.
Overall, these are an excellent solar light for any need! We're planning on adding these at our cabin to light up the walkway down to our lake. They're a fantastic option for any lighting needs you may have.
You can head over to Amazon to get your own pack of Vont Solar Light for only $25.99! Check them out. You won't be disappointed.