Traveling to Minneapolis? Local to the Twin Cities and want to do a staycation? Check out my Kimpton Grand Hotel review to see if it's a spot right for you!
When we got pregnant with Roy we did a fabulous babymoon in Maui! Rishi did an amazing job at planning the whole thing and we had an amazing time.
After we got pregnant this time we didn't know if we would be able to do any sort of babymoon since Roy is still so young. Then the fabulous folks over at Grand Hotel reached out to offer us a weekend getaway (and my parents agreed to hang out with Roy), so off we went!
Staycation at the Kimpton Grand Hotel
The Kimpton Grand Hotel is a gorgeous, luxury hotel in downtown Minneapolis. It's connected via skyway to most of downtown which is ideal for winter! It is super close to US Bank Stadium and Target Field. This makes it a great fit for anyone traveling for sporting events or if you just want to make a weekend doing fun things in and around downtown!
There's 140 rooms and suites that are all just gorgeous. There's everything from Grand suites with a den and bedroom, a large Presidential suite with 3,500 square feet of room (including a soaking tub!) and beautiful rooms with a variety of different beds (2 queen, 1 king, etc).
When we arrived at the Grand Hotel, we were welcomed by a beautiful bouquet of flowers and some locally made popcorn by Maddy & Maize. I love the local touch with the popcorn!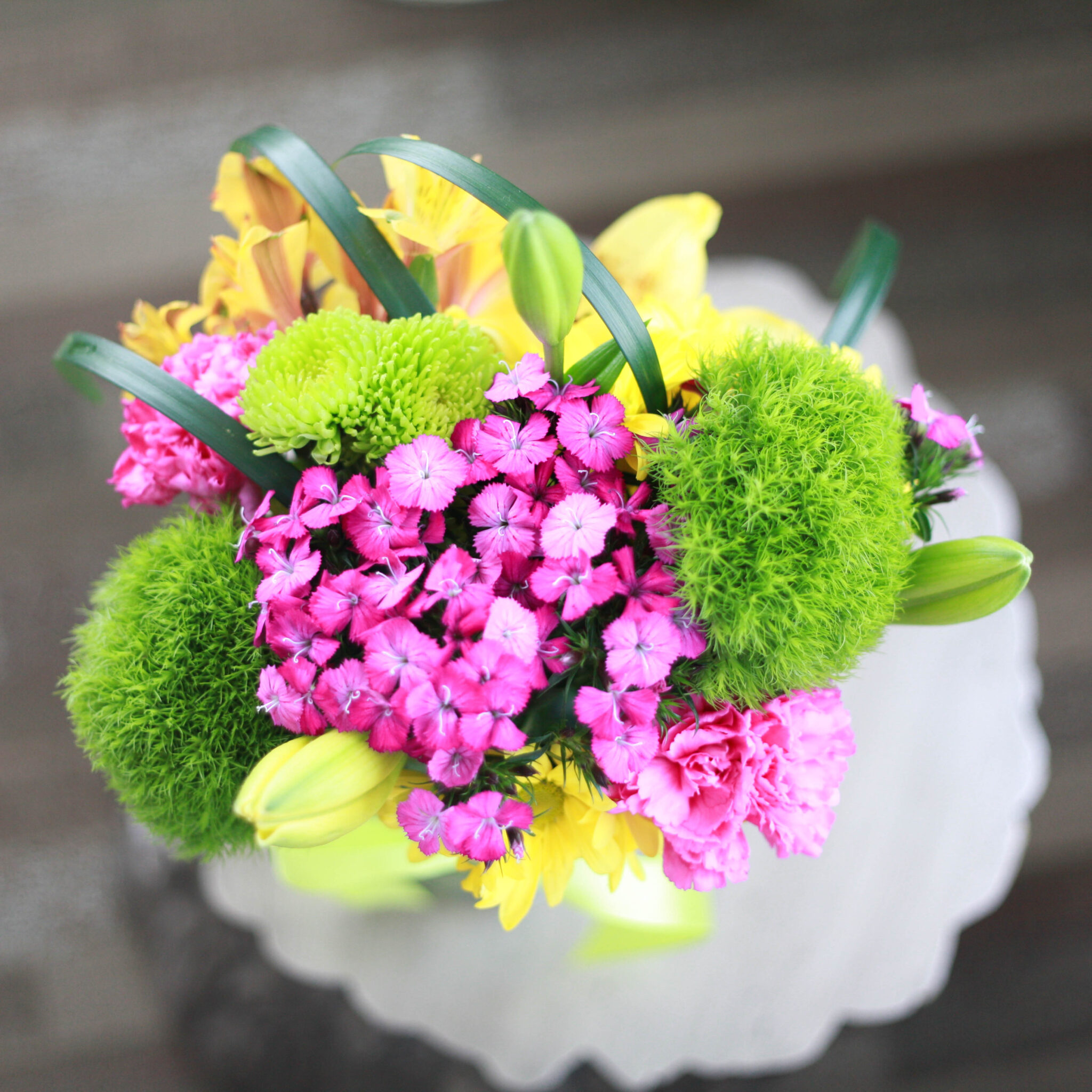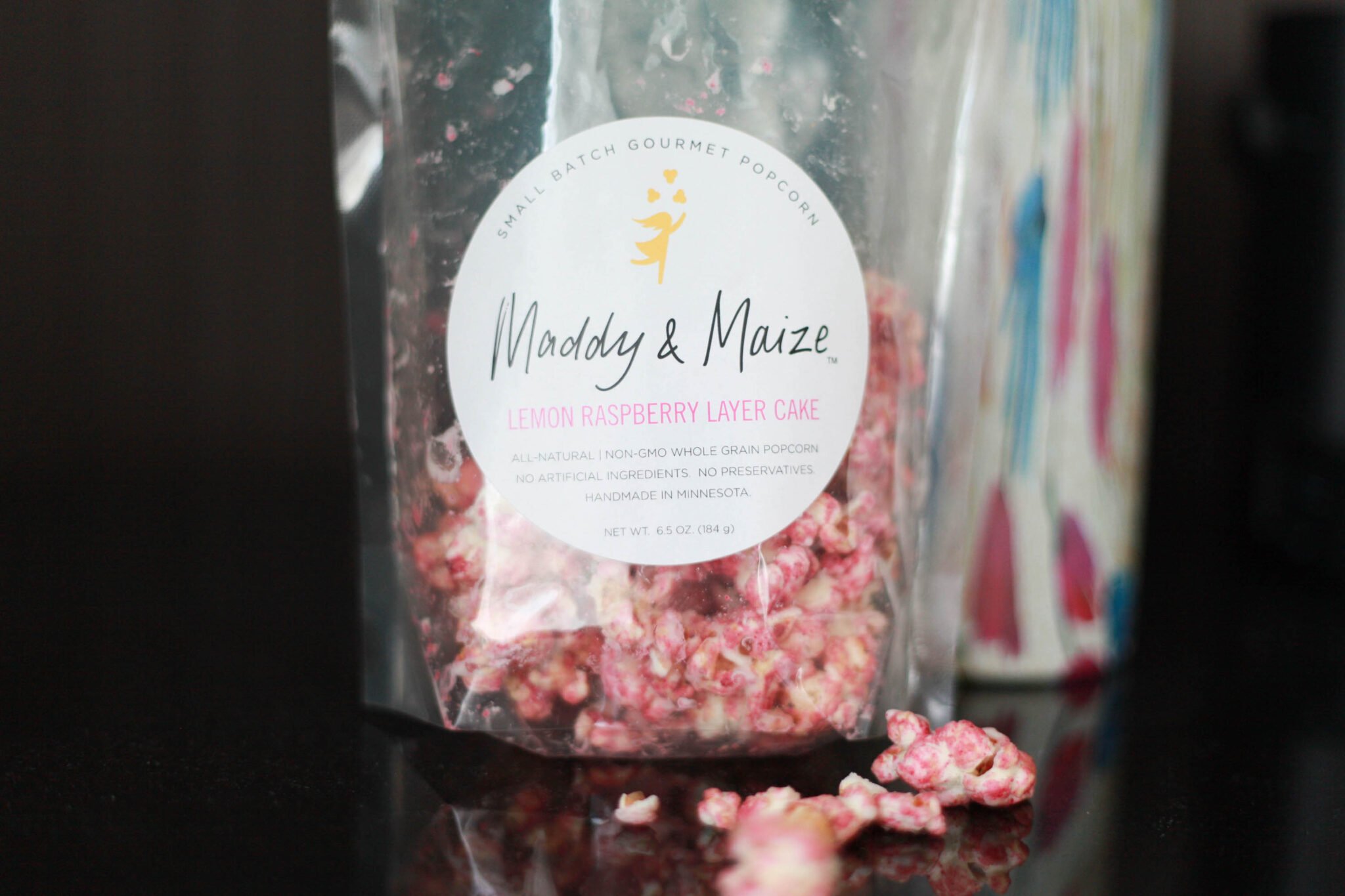 The LifeSpa
The crew at the Grand Hotel treated us to relaxing massages which was such a treat! The LifeSpa and salon at the Grand even does prenatal massages which you can't always find!
When we got back, we had cookies and sparkling water waiting and ready. They sure know to surprise and delight us!!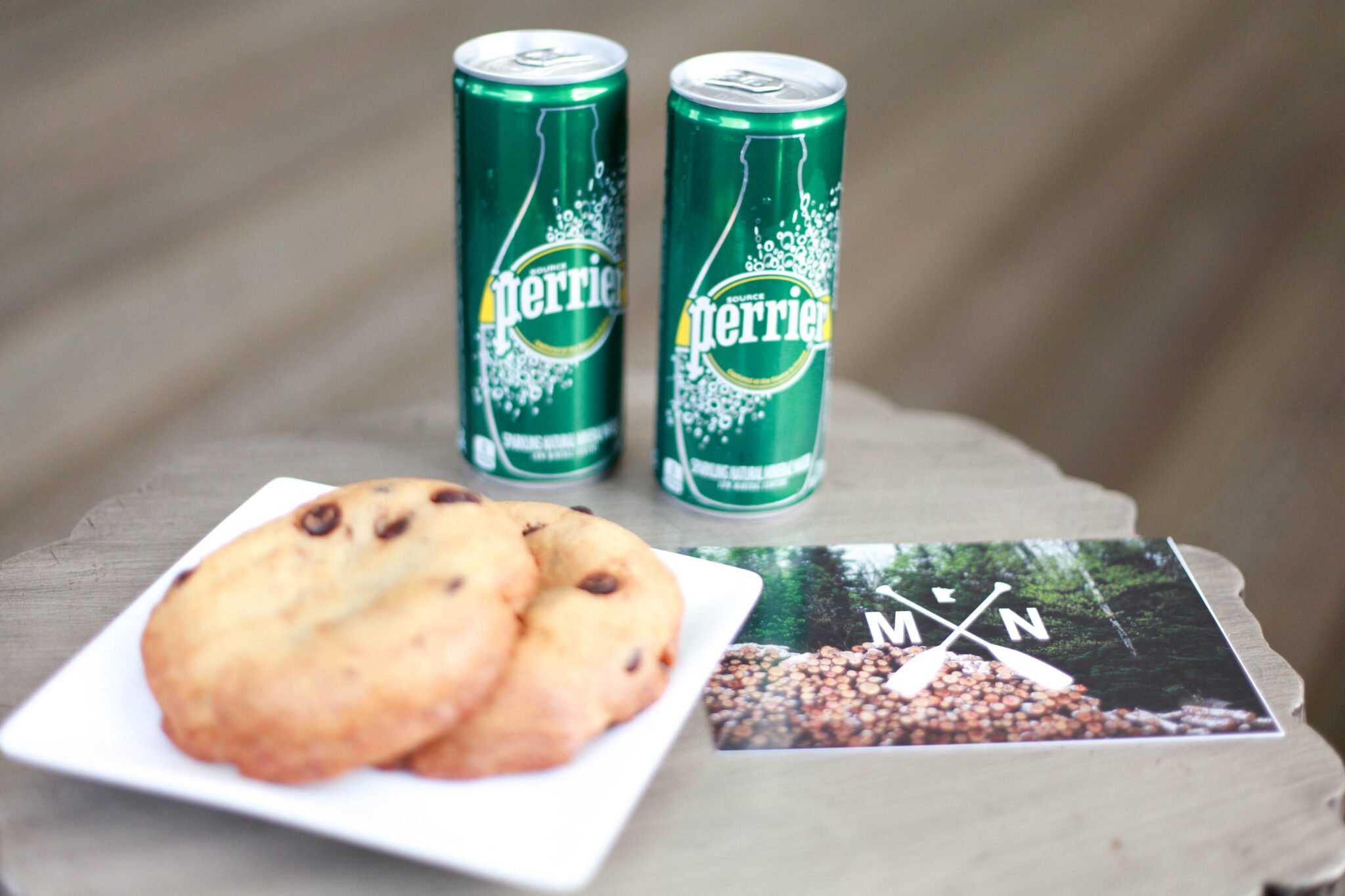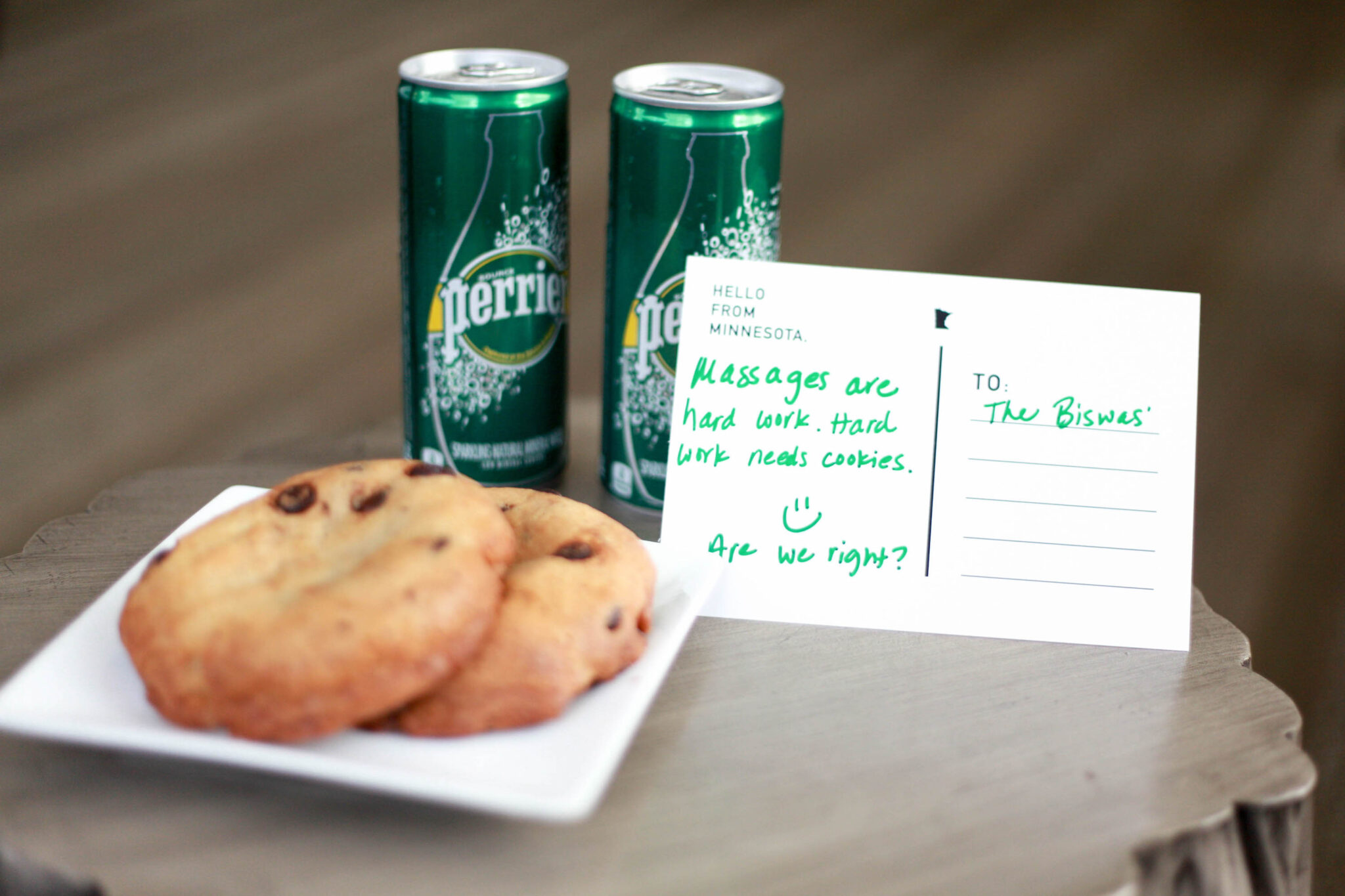 The History
The Kimpton Grand Hotel was originally constructed in 1915 as the Minneapolis Athletic Club—a high-end athletic and business club. Although it has been fully remodeled, Lifetime Fitness is still located in the basement!
There's delicious coffee served in the lobby every morning and a hosted wine hour every night (which Rishi enjoyed!).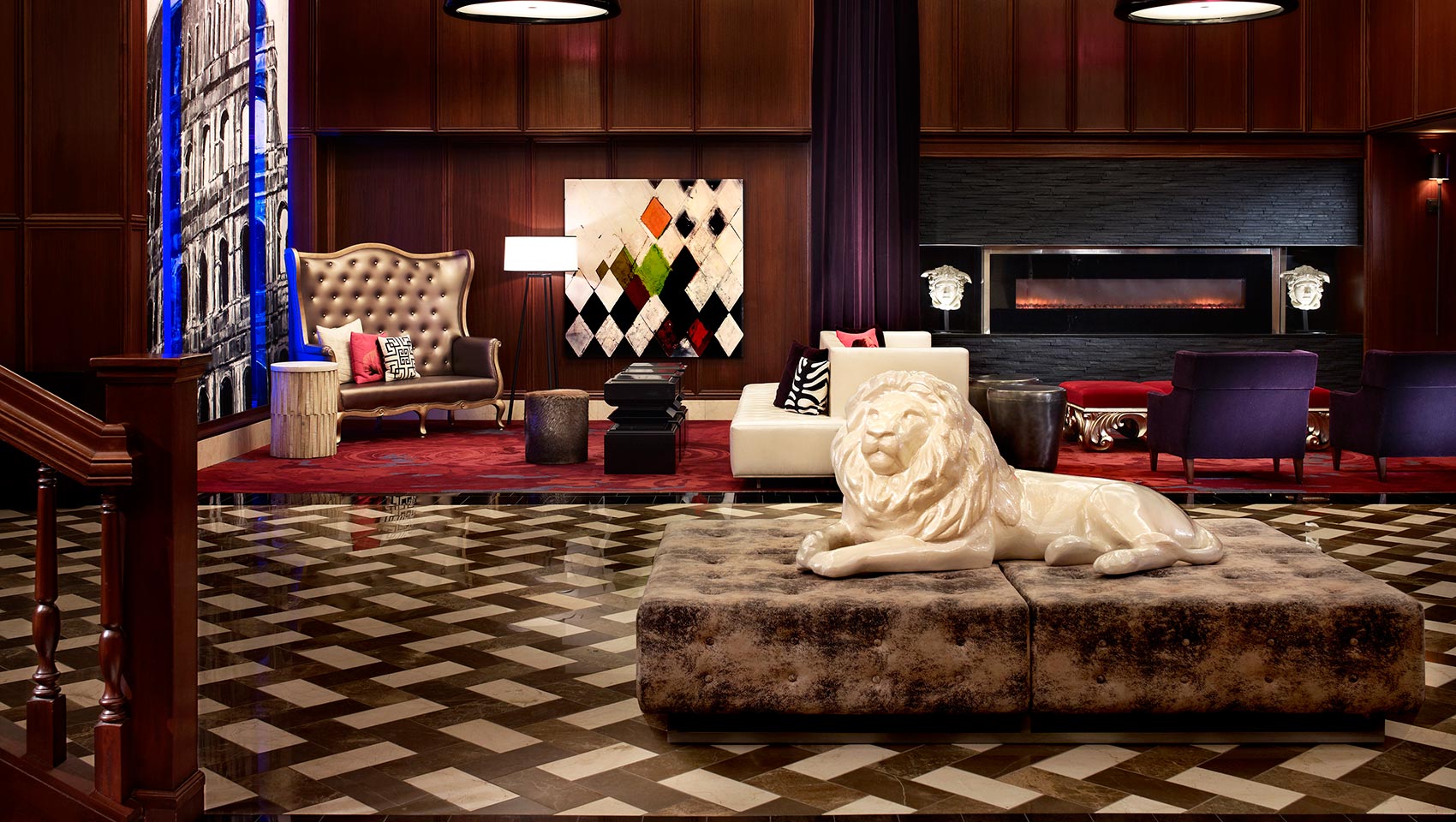 I love all the old architecture and feel of the Grand without it feeling old or dingy. It's definitely my kinda spot!
They have a delicious bar in the restaurant where locally sourced ingredients are used to make some amazing food! We sampled a few cocktails (n/a of course) and loved them!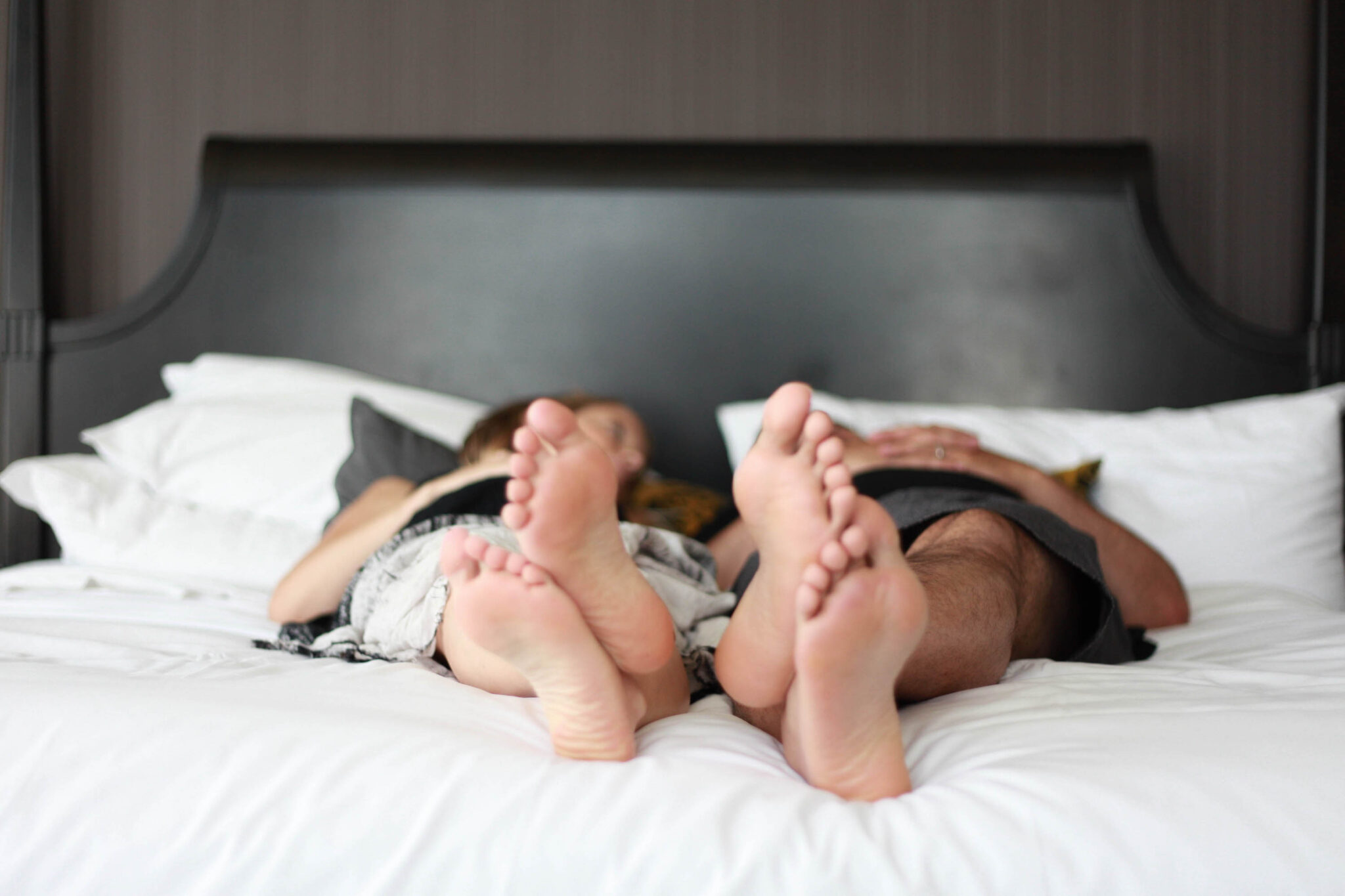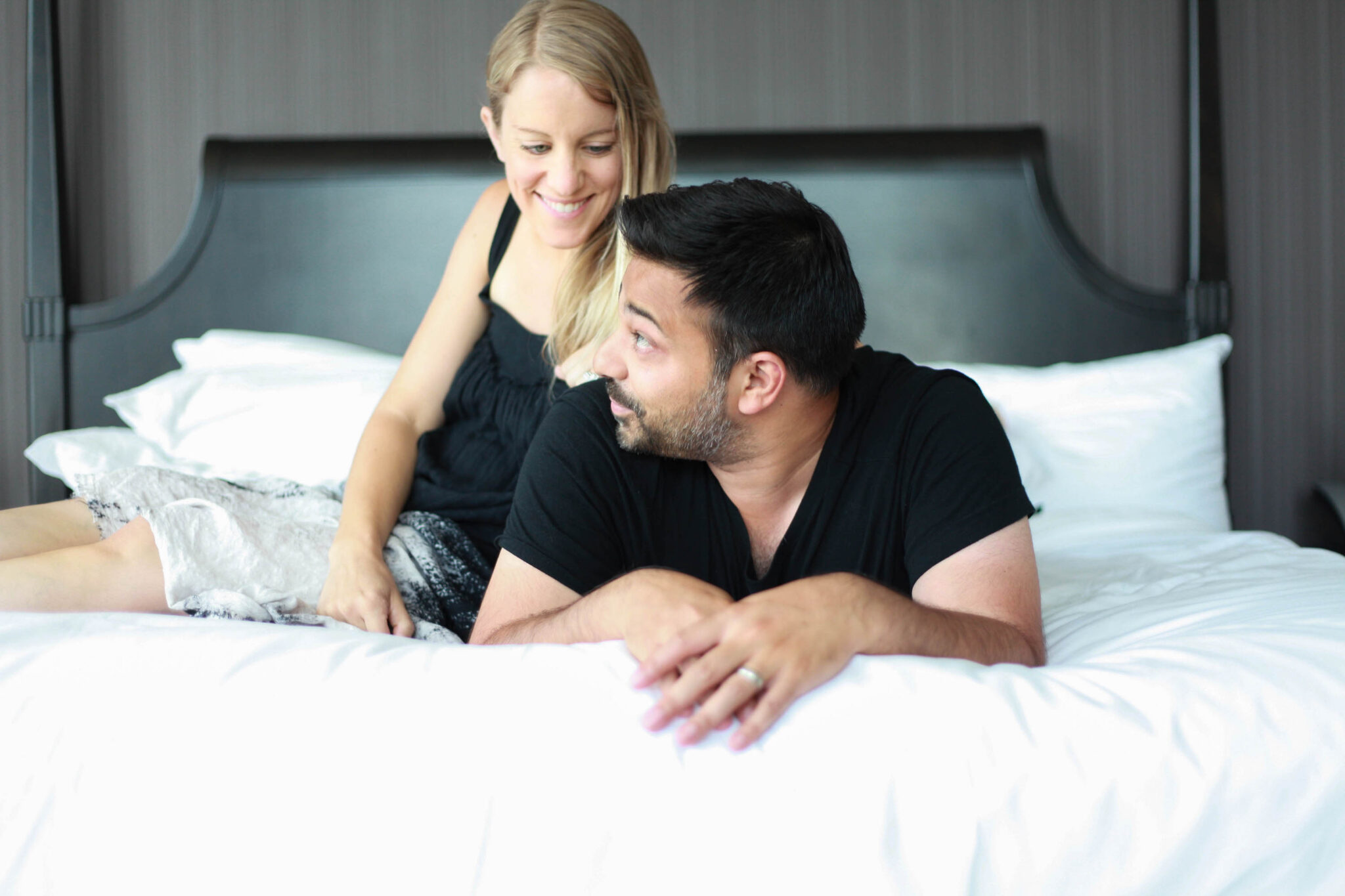 We walked to dinner at 112 Eatery the first night and had amazing food. The next day we walked to Red Rabbit for brunch and hit up 2 of our favorite shops – Martin Patrick 3 and D.Nolo. I love how close the Grand is to so much shopping and restaurants!
We had such a blast on our mini weekend away! I highly recommend staying at the Kimpton Grand Hotel for you next staycation (or actual vacation) in Minneapolis!
Be sure to check out the 9 Best Restaurants in Minneapolis!
Thanks for reading!
Jen