We're 5 months into the life with 2 under 2 and I've learned a thing or two along the way. I'm big on sharing what I learn as I go so I wanted to share some ideas with you!
My world was rocked quite a bit when Roy (our first) was born. I could no longer go out for a run by myself whenever I wanted. I had to bring a tiny human that might erupt like a volcano at any moment to places like church, Target and the library. Sleeping in was a thing of the past.
Once he started sleeping through the night and I had consistently brought him to all of my regular places the fog was lifted and I really enjoyed being a mom (not that I didn't enjoy it in the beginning but it was a hard transition!).
When we had Penelope I had a much better grasp of what to expect so the transition wasn't quite as crazy…but then again, I now have 2 under 2.
It's been an interesting 4 months of lots of highs and lows but I'm really starting to feel like myself again and feel like we're getting into some sort of groove.
Here are a few tips for those of you who find yourself with 2 under 2!
Pin this for later + to help out other moms!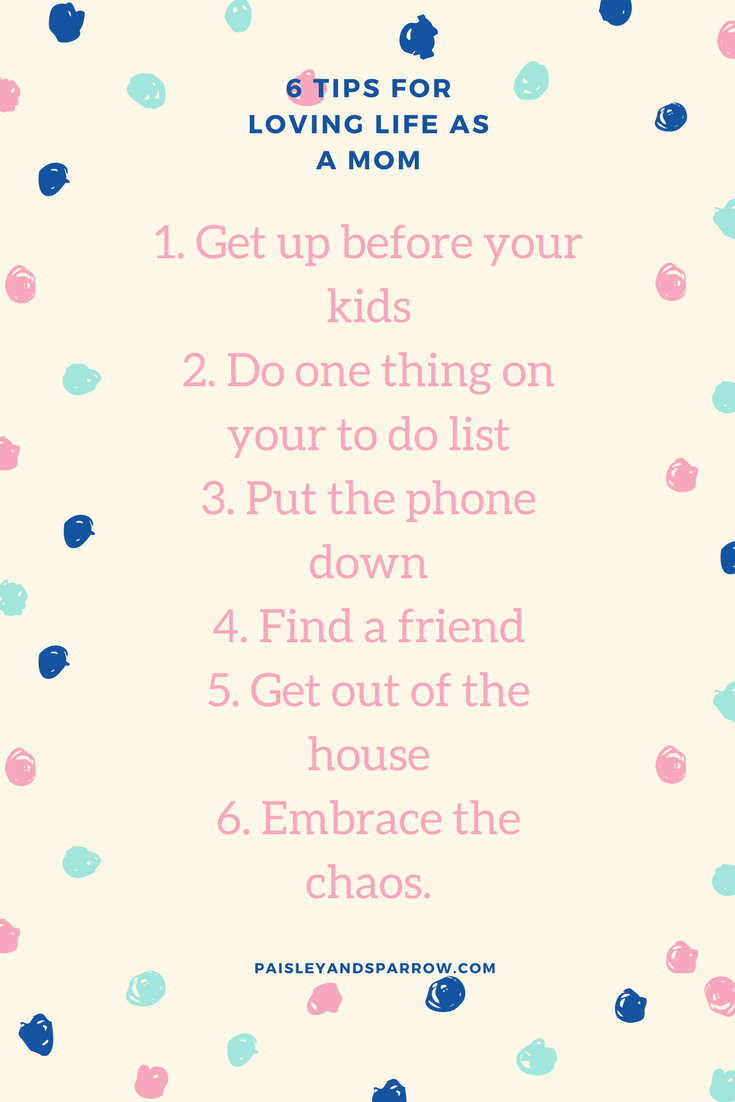 1. Get up before your kids get up.
Look.I get it. You want to sleep in as long as you can. You're EXHAUSTED. You have 2 under 2 that rely on you for literally everything. But can I just tell you, the days I dragged my tired butt out of bed even 5 minutes before one kid got up my day was 1,000 times better.
In five minutes you can start drinking cofee. You can get a sippy cup of milk ready (for Roy) and a bottle ready (for Penelope…props to you mamas who are nursing). You might be able to get breakfast ready! Isn't it better to have these ready before the kids are awake so you don't have to do with an infant squawking because she's starving or a toddler yelling because HE'S starving (all the while, you're starving and hangry!).
Now that Penelope is sleeping through the night I now try to get up at least 30 minutes before the kids to do my quiet time while chugging coffee and get the breakfast situation started (trust me, this does not always happen or inevitably a child wakes up early but when I can get 30 minutes of peace my day is infinitely better).
I should also note that my husband is typically gone before both kids are up so I don't have help in the mornings – for those who have an extra set of hands in the morning ENJOY IT! 😉
2. Do ONE thing a day that makes you feel productive.
I keep hearing people who say you shouldn't have a to do list when you have babies and that can totally work for some people.
For me though, I need to do at least one thing a day that helps me feel like I did something other than keep 2 under 2 alive.
It can be as simple as wiping down the Roy fingerprints from the walls in our main living area (that took like 10 minutes), ordering my groceries on Instacart or throwing a load of laundry in (nobody said anything about getting it folded and put away haha!).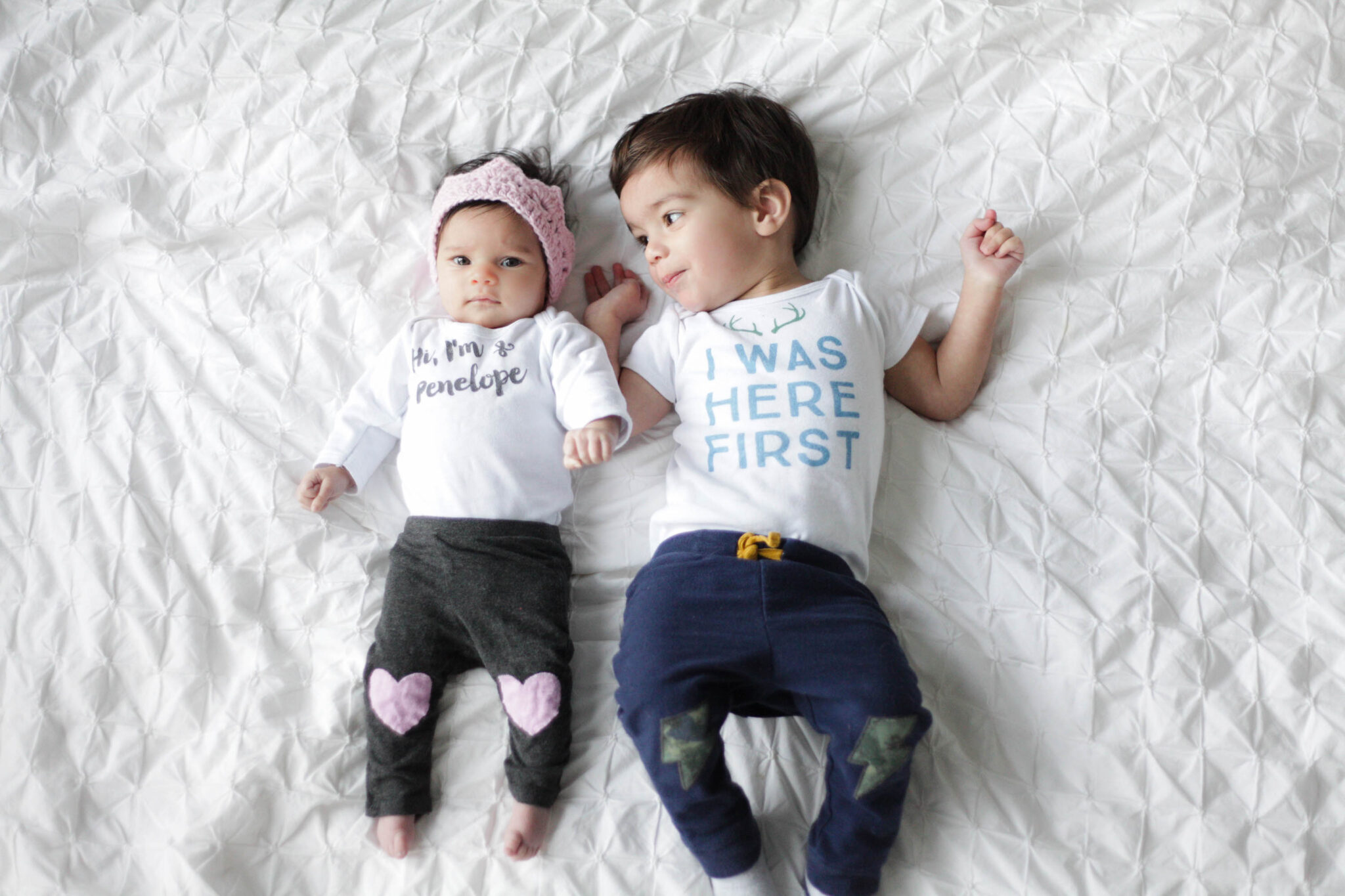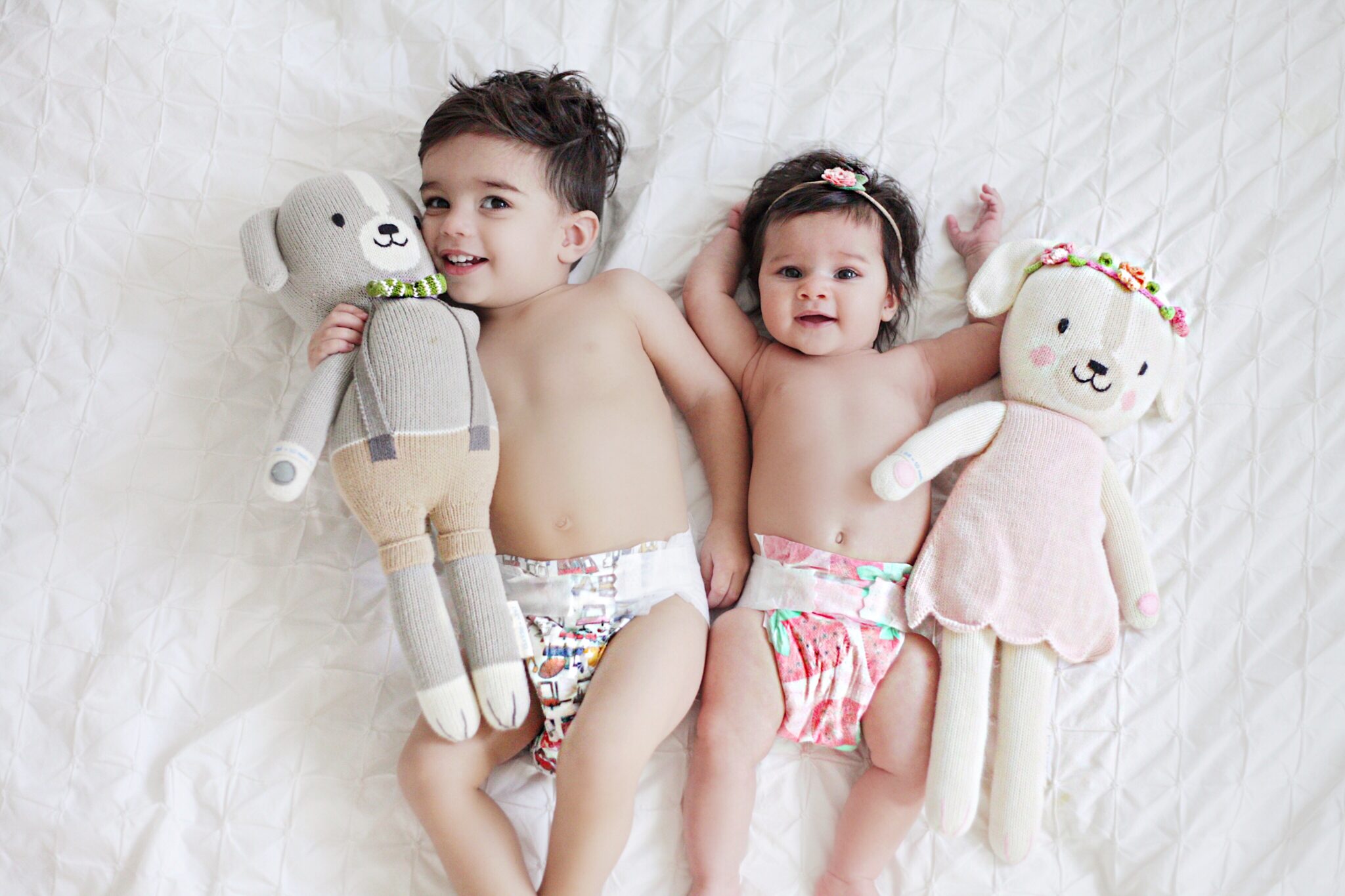 3. Put the phone down.
Again, preaching to the choir for this one. When I leave my phone upstairs or on the kitchen counter and get on the floor with my kids and play I feel less stressed. I'm not tempted to check Instagram or my email and I can just have fun with my kids.
I'm working on only checking my phone when Roy is playing independently, napping or eating. (Notice I said working on.…not there yet.) When I do that, I feel like I was more focused and intentional with my kids rather than ending the day feeling like I did everything half as good as I could have.
4. Find a friend who can relate.
A few weeks ago I threw up the white flag and reached out to a friend of mine who has a 3 year old and a 6 month old. Little did I know she was feeling the exact same way as me! (Like we have no idea who we are as a person.) We immediately set up a date to get together. A couple hours of coffee and an ear piercing later (yes, we got our ears double pierced as 30-somethings), we both felt refreshed and renewed.
Now we're committing to running a half marathon together  and checking in with one another regularly to see how we're doing.
Find a buddy.
5. Get out of the house.
Find ALL the story times to go to. Go visit grandma (or great grandma or auntie or…). Enroll the toddler in gymnastics. Do playdates. Go to Target (even if it's just to say hi to strangers). My best days are the days that I get out and do stuff with the kids.
6. Embrace the chaos.
Is it a day where the dog threw up, the toddler won't stop having tantrums and the infant won't stop crying? Been there.
It's hard to not be able to see past the chaos in that moment but these moments are just moments. We all have bad days. It sucks when everyone in your house ALL has a bad day AT THE SAME TIME but it happens.
Do whatever it is that will help you through that moment. Put on essential oils. Put the toddler in the bath (Roy LOVES his bubbles) or even the TV (gasp!). Drink more coffee. Eat chocolate. Strap the infant on (if she likes it) or put her in her crib. (Know there's absolutely nothing wrong putting her in a safe place if she is fed, has a dry diaper and is inconsolable in every spot you put her…give yourself a few minutes to calm down before trying to soothe them). Call in your troops. Order pizza for dinner. And remember, tomorrow is bound to be better.
And lastly, just remember they're only little once.
I forget that so often.
Hug your kids. Play with them. Give them a million kisses.
2 under 2 CAN be fun. You got this, mama.
If you are still in deciding if you want to have kids close together, be sure to check out my Two Under Two – What Life Is Like post!
As always, thanks for reading!
With love,
Jen