Looking for a baby book that's simple to use? Today I'm sharing a review on the Polka Dot Print Shop baby book I've used for all of my kids!
When I was pregnant with Roy I knew I wanted some sort of baby book that was easy to use but not too involved. I don't have time to write something every day – sometimes every month got hard enough! I literally spent hours looking and finally decided on Polka Dot Print Shop's baby journal.
How Polka Dot Print Shop Started
Polka Dot Print Shop was started by a stay at home mama who wanted a clean, easy to use, modern baby book. In my opinion, one of the best ways to start something is by fixing a problem you found.
There's SO many baby books out there but finding ones that are easy to use an be so hard. I also really love being able to support fellow stay at home mamas and absolutely love this book!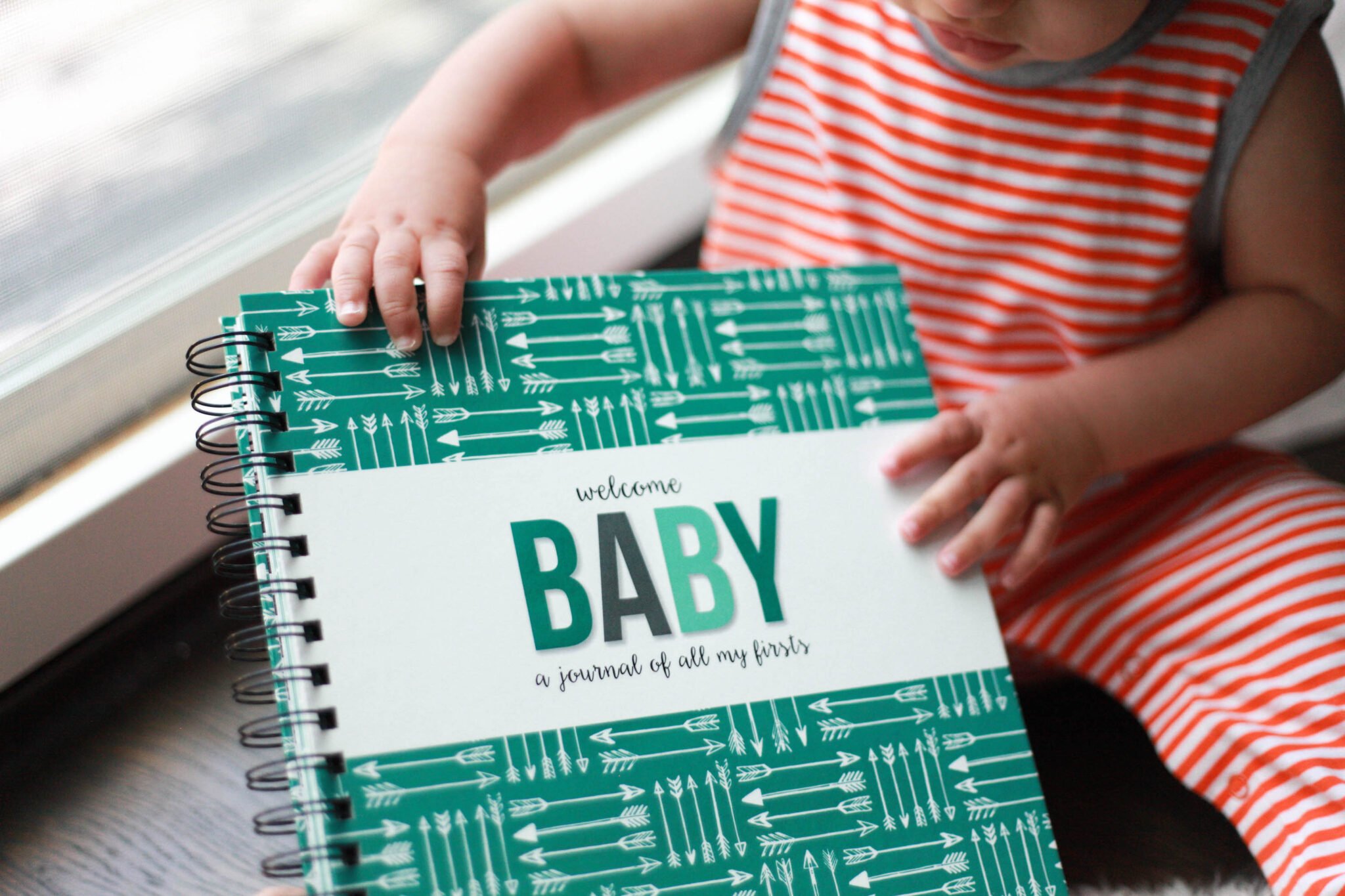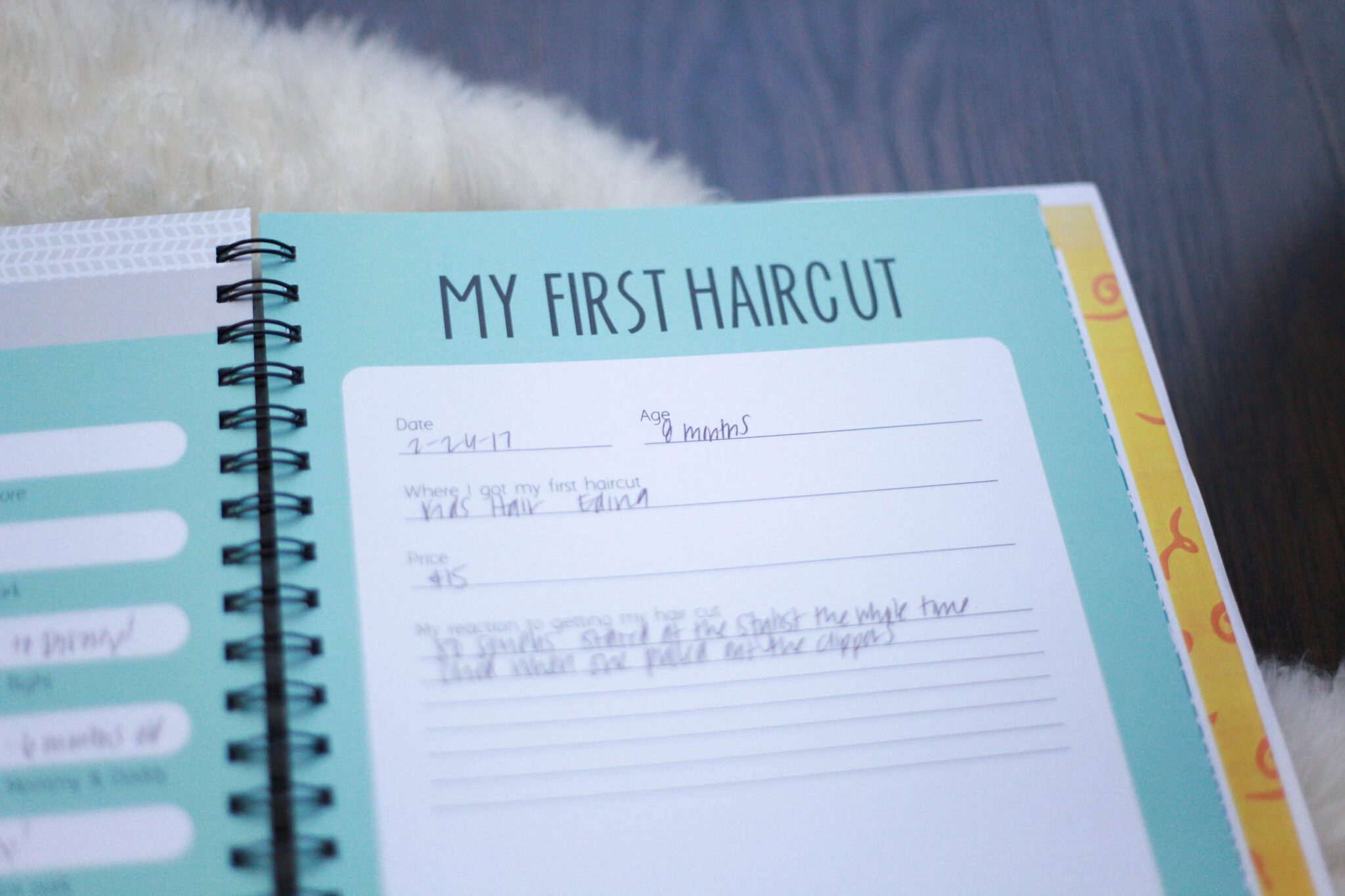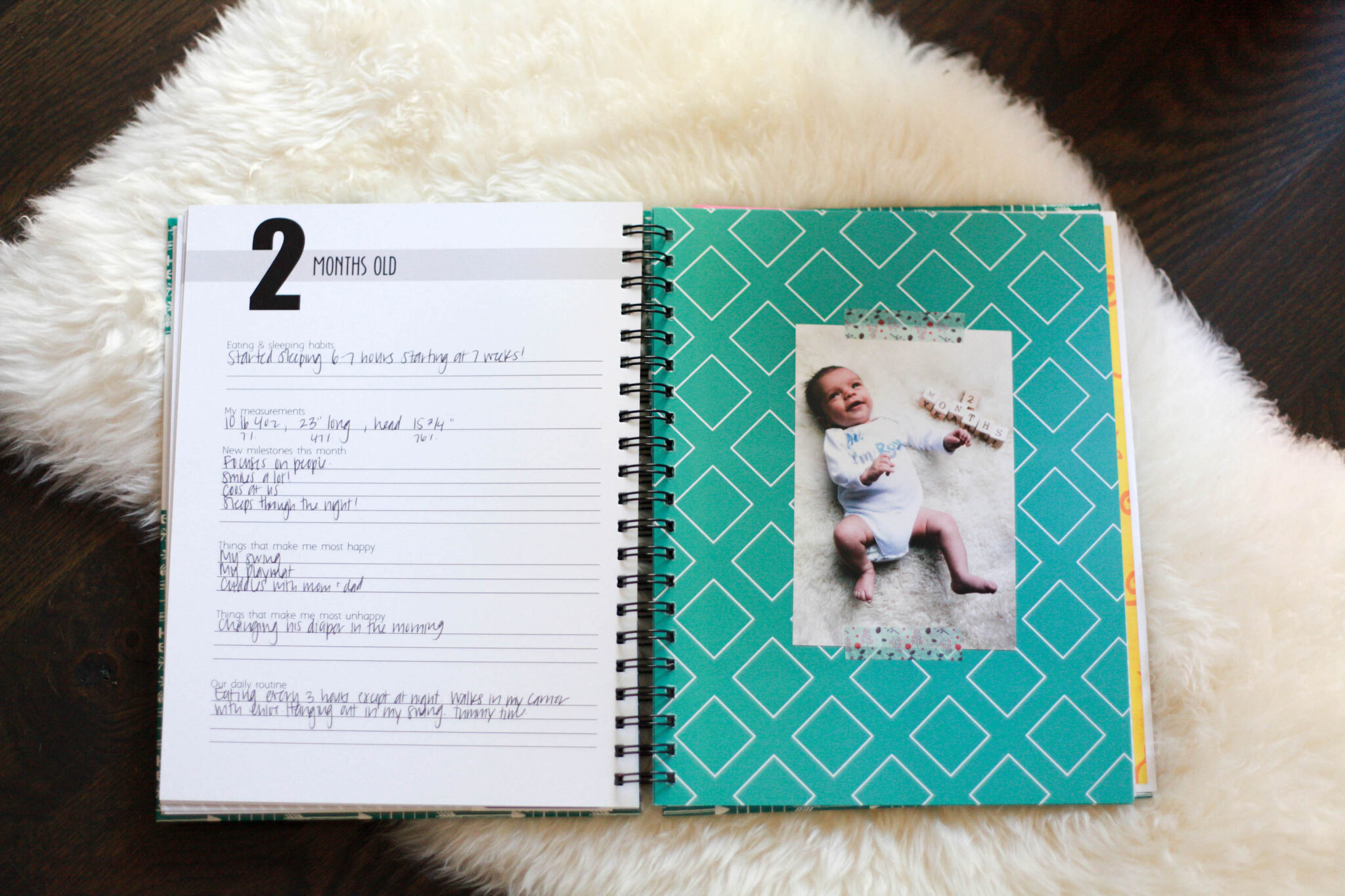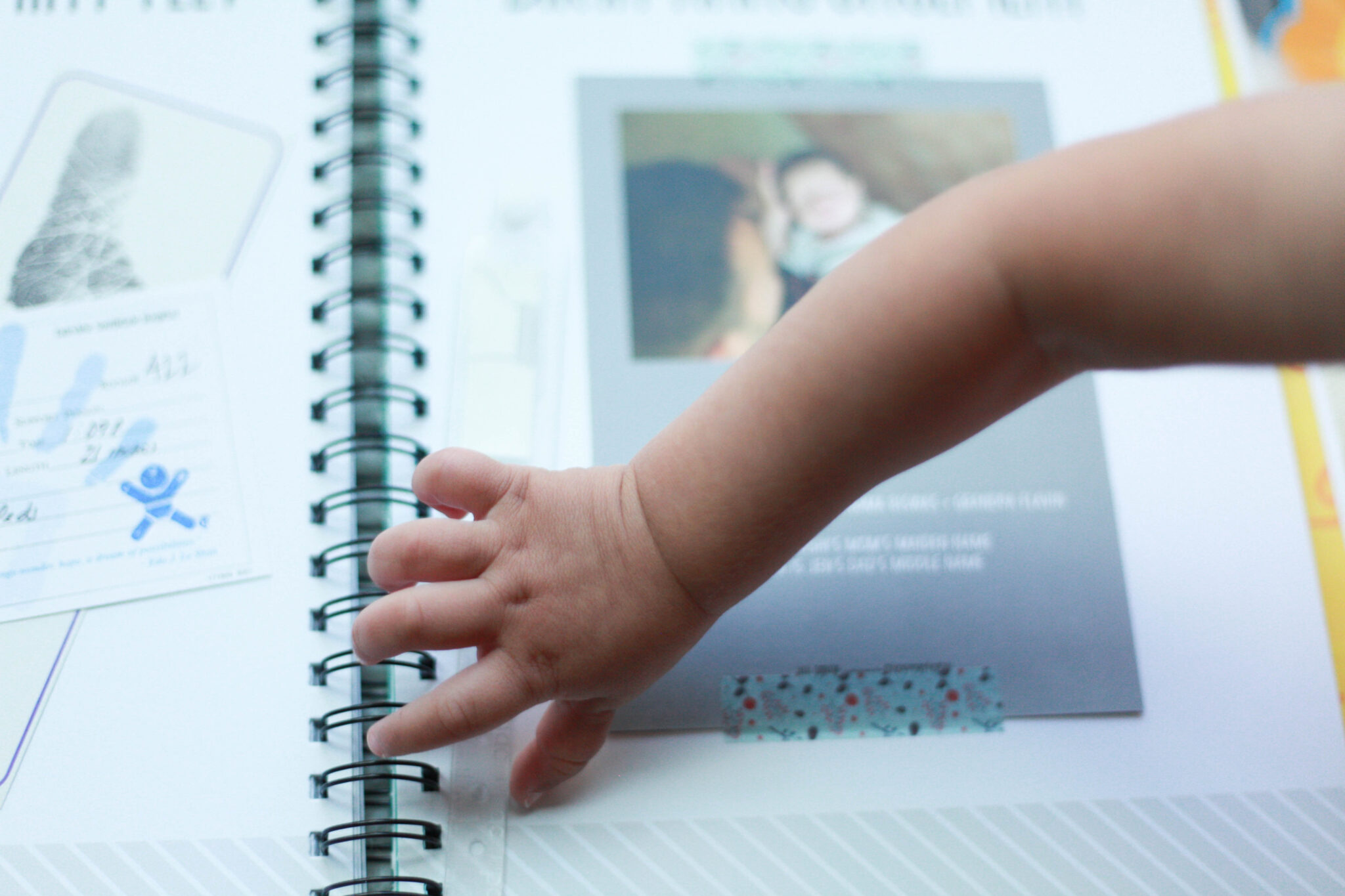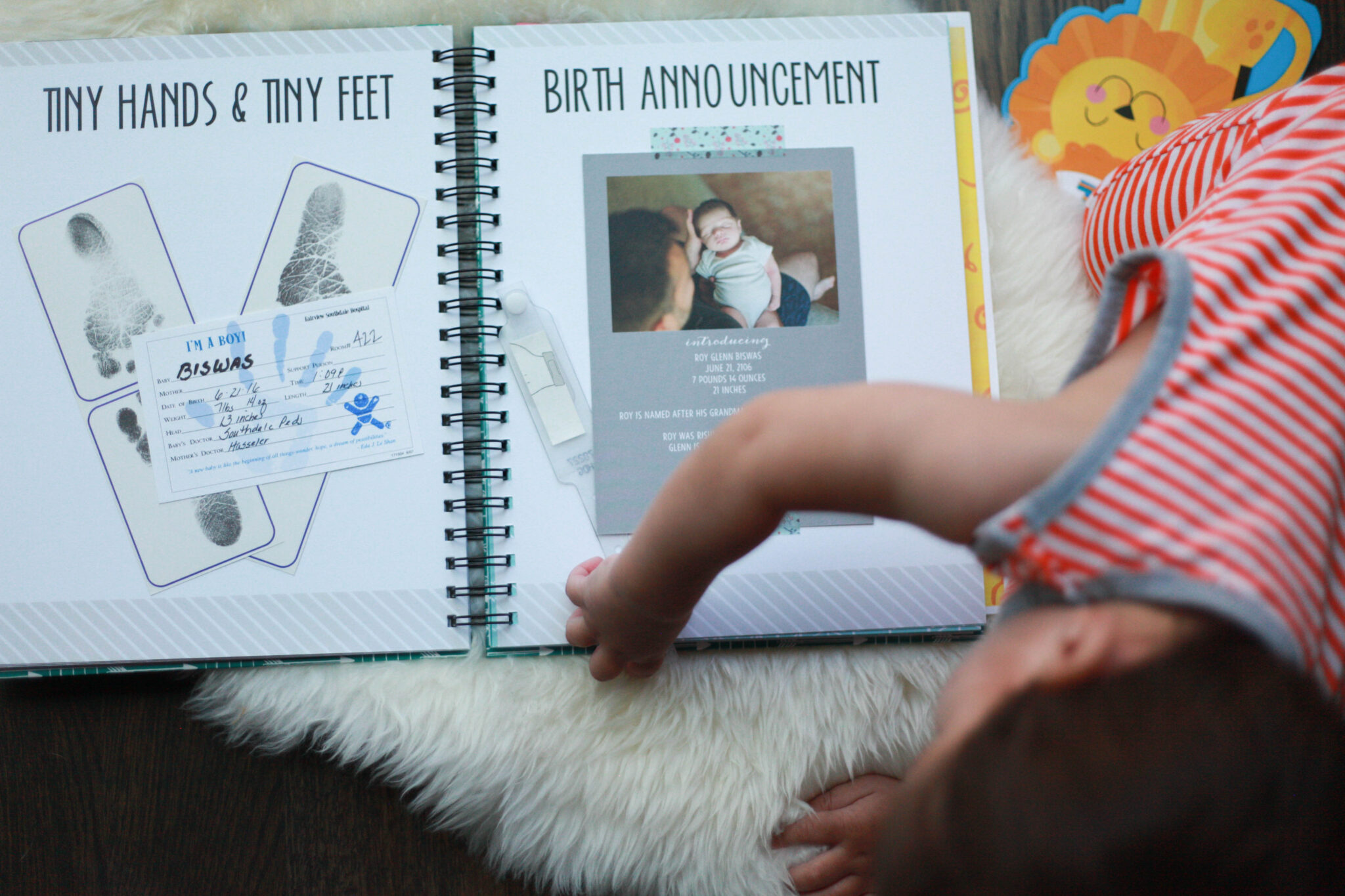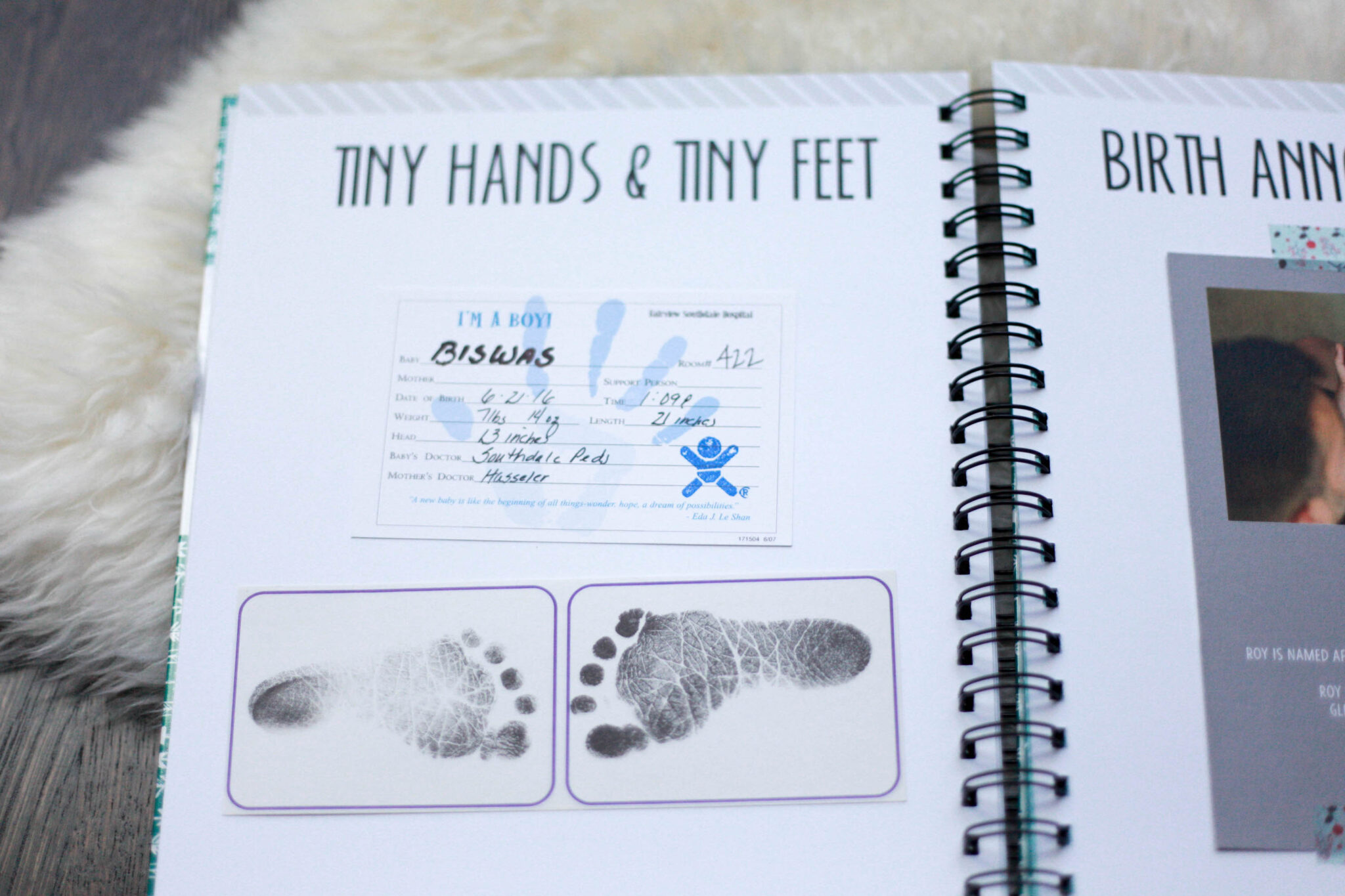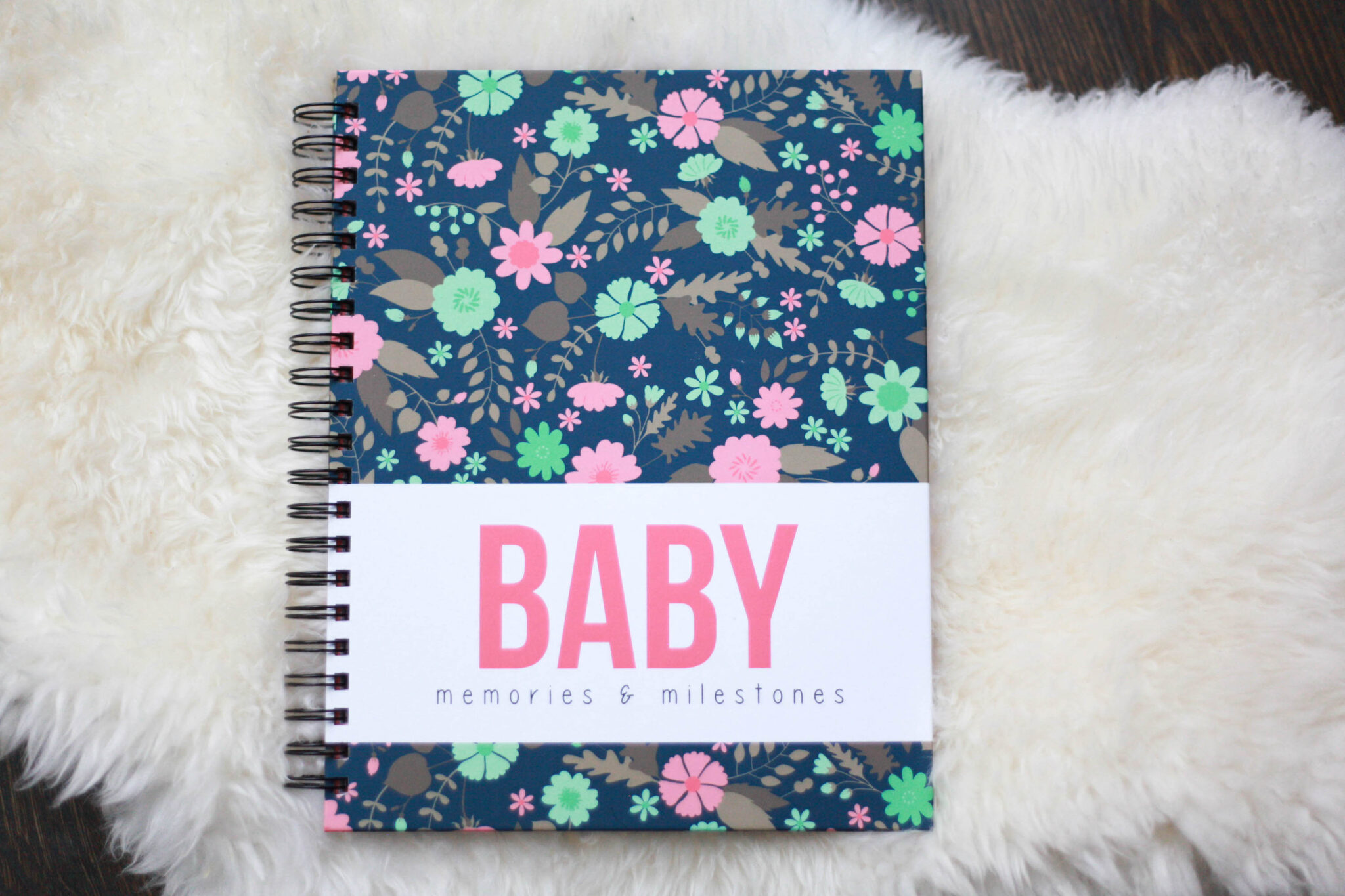 Roy's book is spiral bound which makes writing in it so easy. It's also classy looking so I can leave it out on the shelf and it doesn't "BABY". It includes personal pages to document things like how Rishi and I met and what our home was like. It also has our family tree and our reactions to finding out we were pregnant. (I hope he's not offended when he reads I was shocked haha!)
There's also pages to document who was at the hospital and what we brought. There's also a page to document his birth story (both mom and dad's version!). Rishi still needs to fill in his pages ha! I think it'll be really fun for Roy to be able to read once he's our age and starting his own family!
Monthly Pages
I love the monthly pages! They're pretty self explanatory with height/weight stats (which I only filled out if we had a recent dr appt otherwise I left it blank) as well as how he was eating and sleeping, what our daily routine was like, what he liked/disliked and any new milestones.
They're easy peasy if you ask me! I could have wrote a bit more detail but it's still fun to look back and remember how he loved spinning in (very slow) circles with dad at 5 months old or how much he loves Bruno Mars.
Firsts and Milestones
There's also a couple pages of "firsts" and milestones.
There's spots for things like first food, first time sitting up, first time walking, etc and milestones like flying on an airplane, going to the library.
I loved it so much that I decided to get the same one (with a much girlier cover) for baby #2! I'm excited to fill this one in and be able to compare the difference between the two.
So if you're a mom or a mom-to-be, check out Polka Dot Print Shop! I promise that the simplicity of them will make it an easy thing to do during those crazy first months of your little one's life!
{P.S. They also have bump books, toddler books AND school years books!!}