Never underestimate the power of a mini staycation. Whether it's just you or you and your spouse or even you and one of your kids as a mini getaway, the beauty of a short drive to stay at a beautiful hotel can do wonders for your soul. Today I want to share some reason why you should take a staycation along with my review of the Elliot Park Hotel!
5 Reasons to Take a Staycation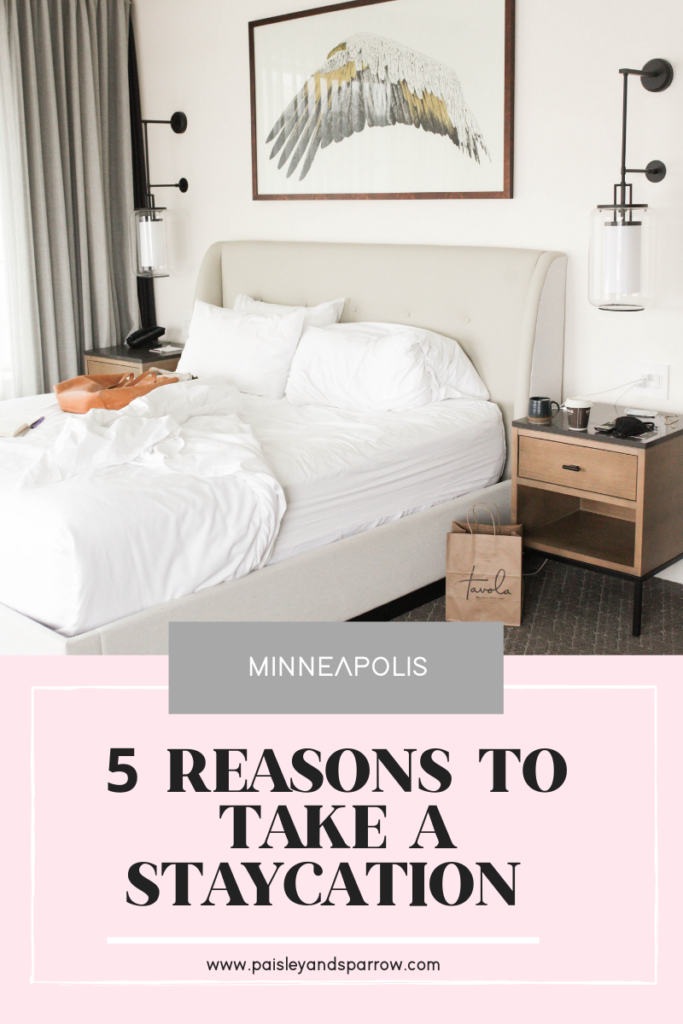 1. Have Something to Look Forward to
When was the last time you had something fun to look forward to? If it's been a while, this can be a good sign you need a staycation.
We're all at home a lot these days and staring at the same 4 walls, eating the same type of food and doing more or less the same thing all day every day can get really old and make the days feel the same.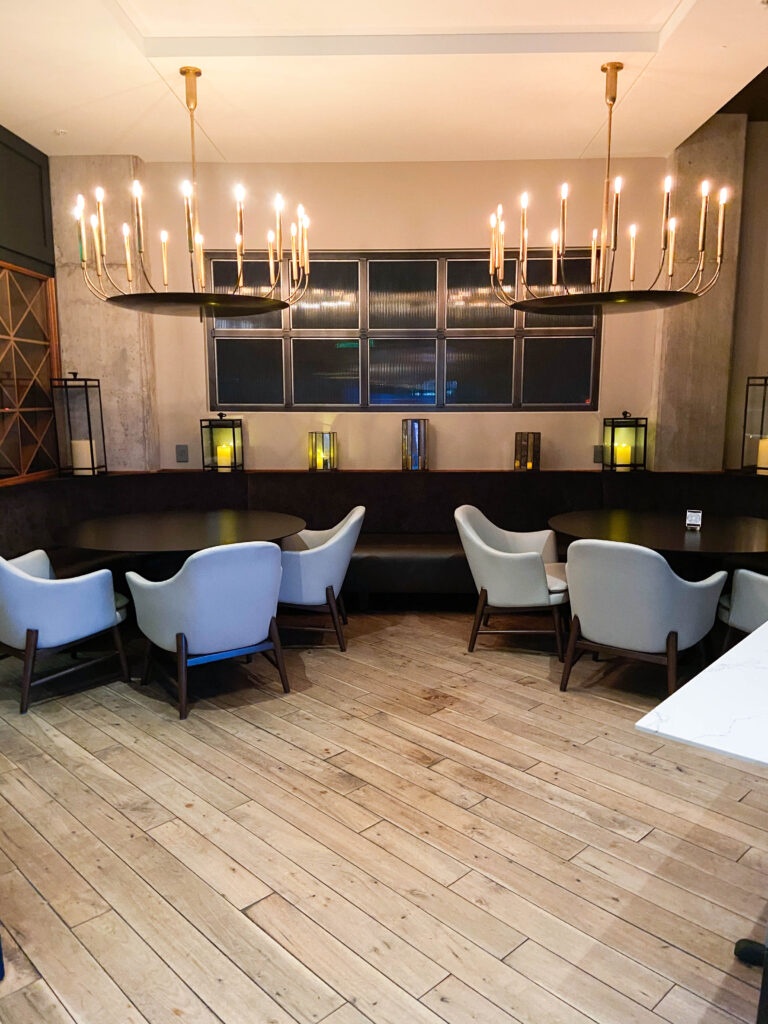 2. You Can't Remember the Last Time You Went Away
Think about the last time you went away and stayed somewhere other than your home. Is it hard to remember when that was? Or was it a year (or more) ago?
This is a very good indication you may need to get a mini getaway! Get out of your home and stay somewhere new – even if it's just for one night!
3. You Can Feel Refreshed and Renewed in Less than 24 Hours
Are you feeling snappy at people you love? If you're feeling like you're irritable and short with your family or people around you, then it might be time to get away.
Getting away can refresh you and I promise, it doesn't even take a full 24 hours! You can head out for your staycation at dinner time and be home by lunch the next day and feel like a brand-new human.
4. Less Planning to Do!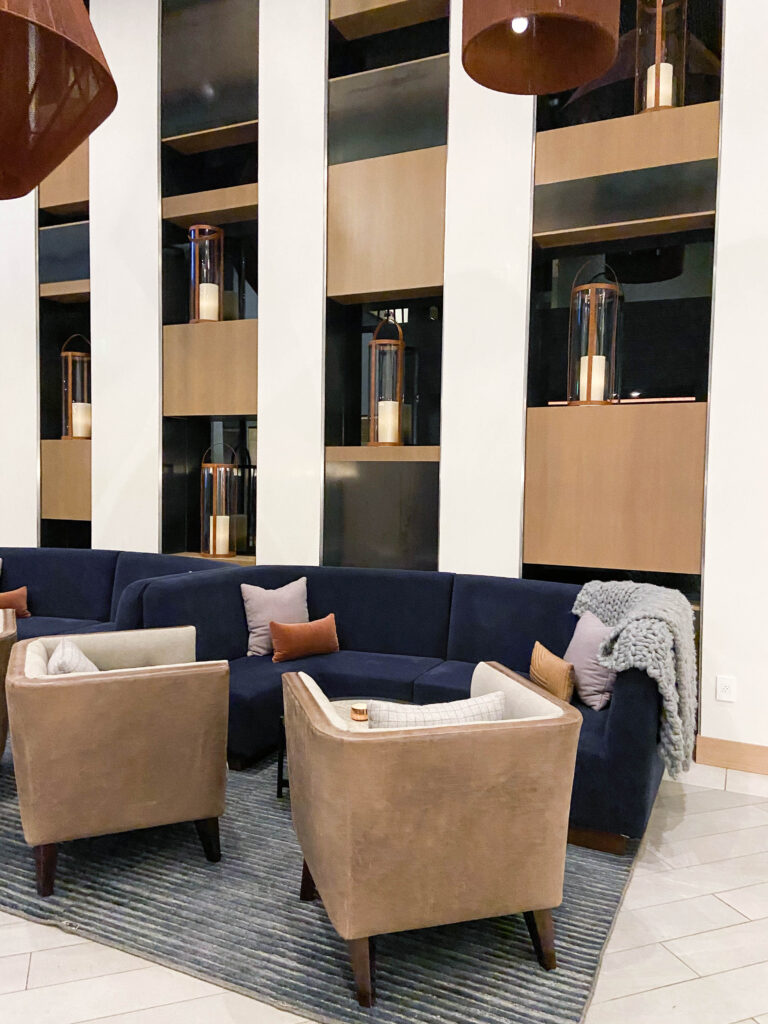 You don't need to book plane tickets, arrange for transportation or pack a giant bag. Nope, just find a local hotel, book a night (or two) and pack a small overnight bag!
It's quick and easy and 100% worth it.
5. Support Local Businesses
We all know how important it is to support local business especially now. This is the perfect way to do not only do a little self care but also support a local hotel (and local restaurant!).
Elliot Park Hotel Review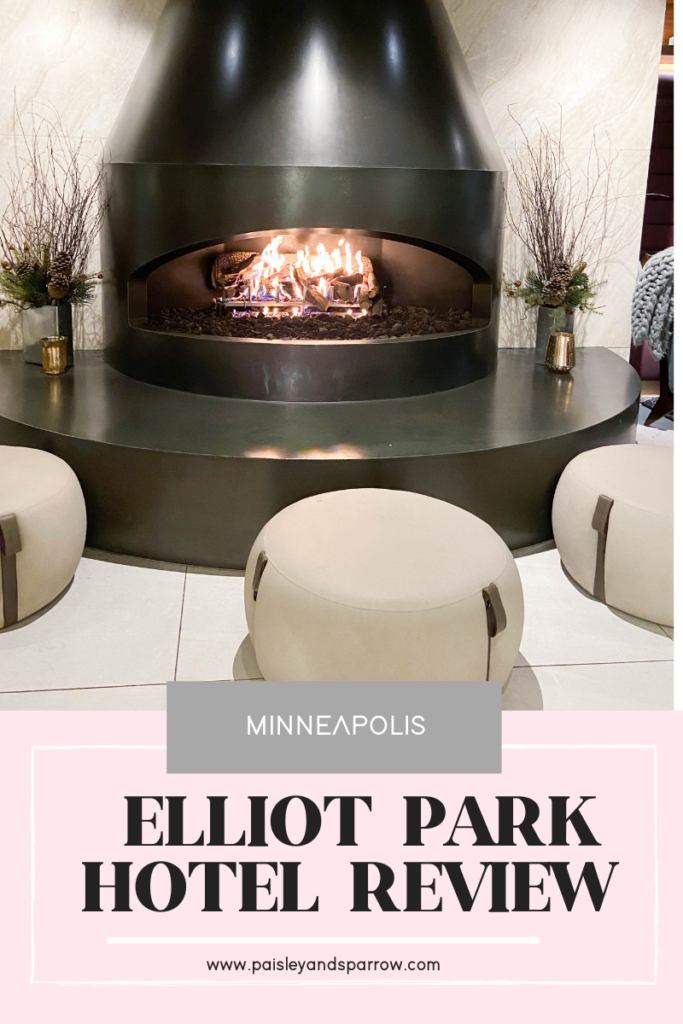 *Thank you to Meet Minneapolis and Elliot Park Hotel for sponsoring my hotel stay and treating me with a little r&r!
I had the chance to stay at the Elliot Park Hotel – a boutique hotel in downtown Minneapolis. They're all about helping you find your Hygge. And in the middle of a Minnesota winter, I can fully get on board with a hotel that embraces Hygge and all it encompasses!
Elliot Park focus on soothing colors, friendly faces and upscale and casual elegance making it an excellent choice for a getaway to do a little relaxing. When I first walked in, I was greeted by the friendliest front desk person (who was following all the safety precautions set up by our state – mask, distancing, etc.) who quickly got me checked in and on my way to some R&R.
Tavola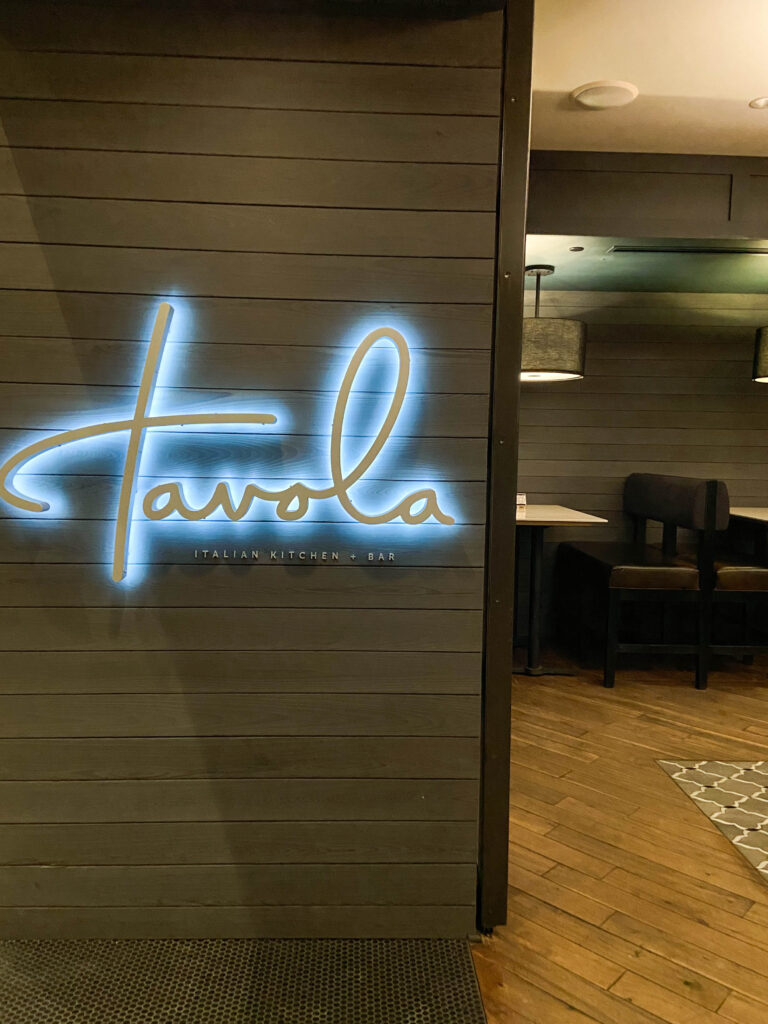 Inside Elliot Park Hotel is a newer restaurant – Tavola. Tavola is an Italian restaurant (MY FAV!) so I decided to keep things simple and eat dinner there! That way I didn't even have to leave my hotel and brave the bitter cold weather.
And let me tell you, Tavola did not disappoint. They had friendly, welcoming staff, delicious cocktails and handmade pasta that they make in house! Even if you don't decide to do a staycation, I highly recommend checking out Tavola for dinner some night. Eat delicious food and support a local restaurant – can't ask for much more!
Also, next door to Elliot Park Hotel is the new Finnegan's Brewery and taproom! Walk next door and enjoy a delicious craft beer after dinner. In the summer months the even have a 4,000 square foot patio where dogs are welcome!
Elliot Park Hotel Amenities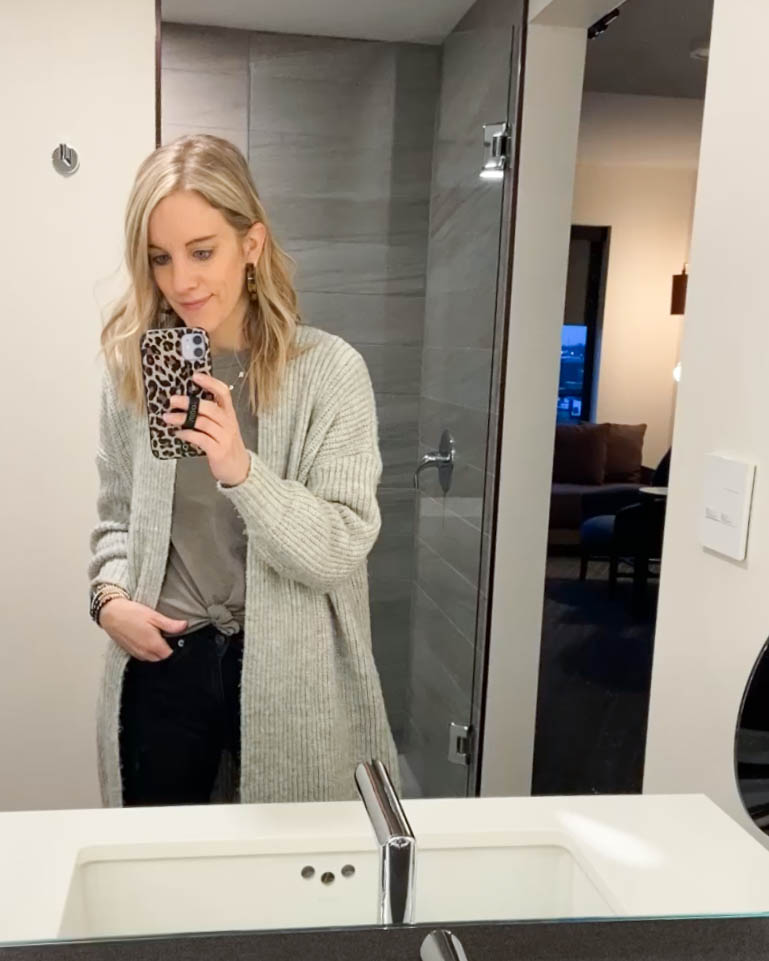 After stuffing my belly full, I headed up to my room. Each room has a simple, soothing vibe and all rooms includes a separate bath with large walk-in shower. My room also had a large soaking tub that's ideal for a little relaxing! There's luxury hair and skin products, a 24-hour business and fitness center and even an in-room Alexa!
If you have a pet with you can definitely still stay at Elliot Park Hotel! They have pet-friendly installations.
Overall, my stay at Elliot Park Hotel was amazing! Wonderful, friendly staff coupled with a cozy, inviting room and the benefit of a delicious restaurant just downstairs makes it an amazing spot for a staycation.