Last week I shared my current favorite floral tops for spring. Today I want to share my favorite floral skirts and dresses (and yes, a few rompers are thrown in there too).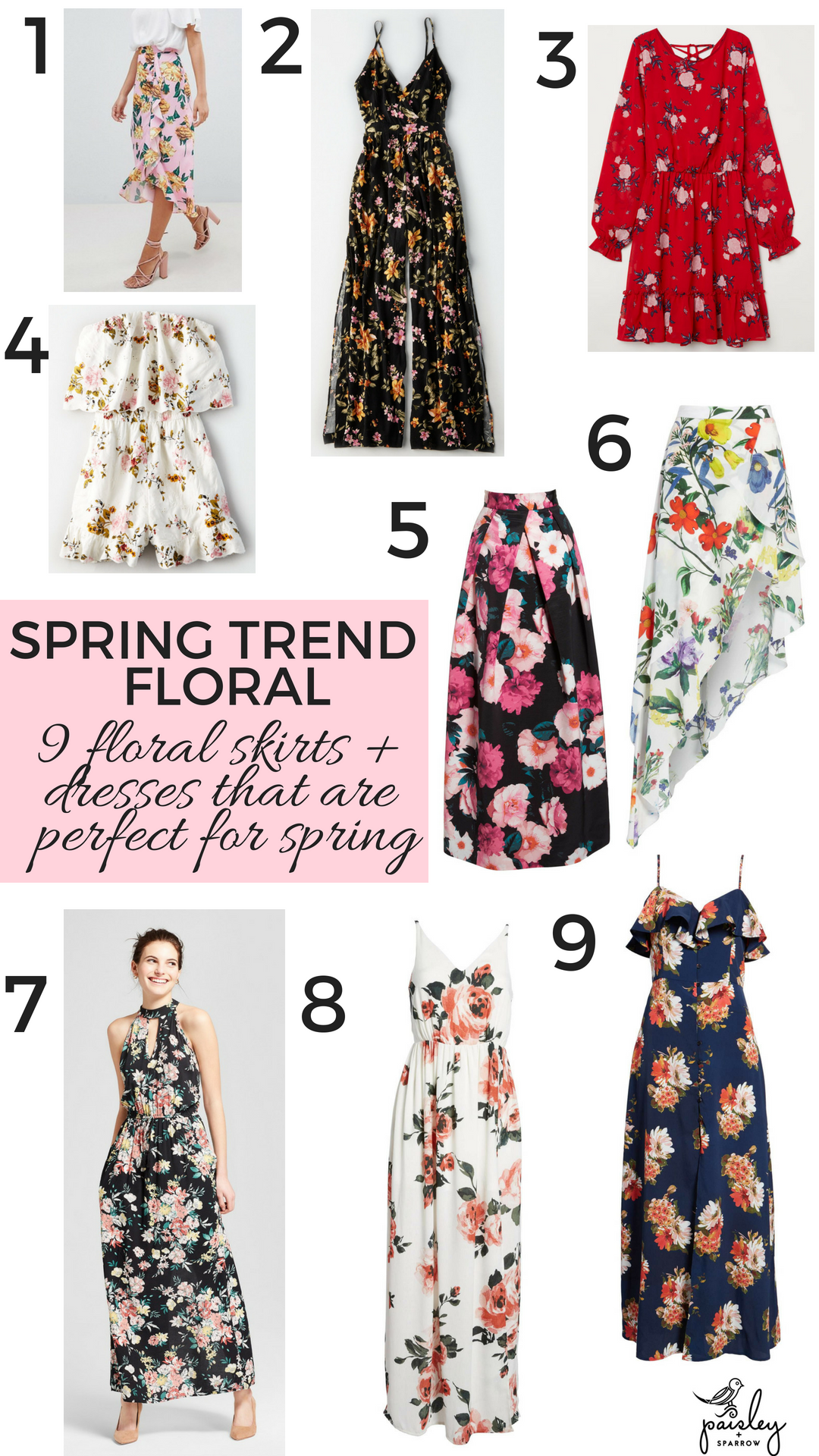 1 | 2 | 3 | 4 | 5 | 6 | 7 | 8 | 9
I love the button and frill detail on this pretty pink skirt! Pair with a white tee, green tank or even a mustard yellow top and get ready for the compliments! 😉
Can we all just agree that jumpsuits are the BEST? It's like a dress but with the freedom of wearing pants! Woohoo! I love the feminine look of this black jumpsuit – it's high on my list of wants!
I'm a big fan of red and this flowy floral number is beautiful! Pair it with flats for brunch or heels and big tassel earrings for a date night!
I fell in LOVE with rompers after I bought my first one in Thailand a few years ago and lived in it! I love that this one gives those of us will little boobs the illusion that there's actually something there. 😉
Ok this one is entirely not necessary but oh so fun!!
Ok, this one is a splurge but I think it's totally worth it. A statement, fun and flirty floral skirt that is absolutely perfect for spring and summer!
I love the fun cutouts in this dress! The cinched waist helps define your curves and this style can easily be dressed up or dressed down depending on your accessories. Bonus – it's under $30!
A simple, casual dress perfect for a morning brunch or walk through the farmer's market!
This maxi dress is perfection. I love the buttons, the ruffles and the fact that it's only $55.
Which one is your favorite? Which one would you never wear?
I promise next week we won't be talking about floral (all of you floral haters can breath a sigh of relief). 😉
Thanks so much for reading and sharing!