How often do you stand in front of your closet with nothing to wear?
Every week?
Every day?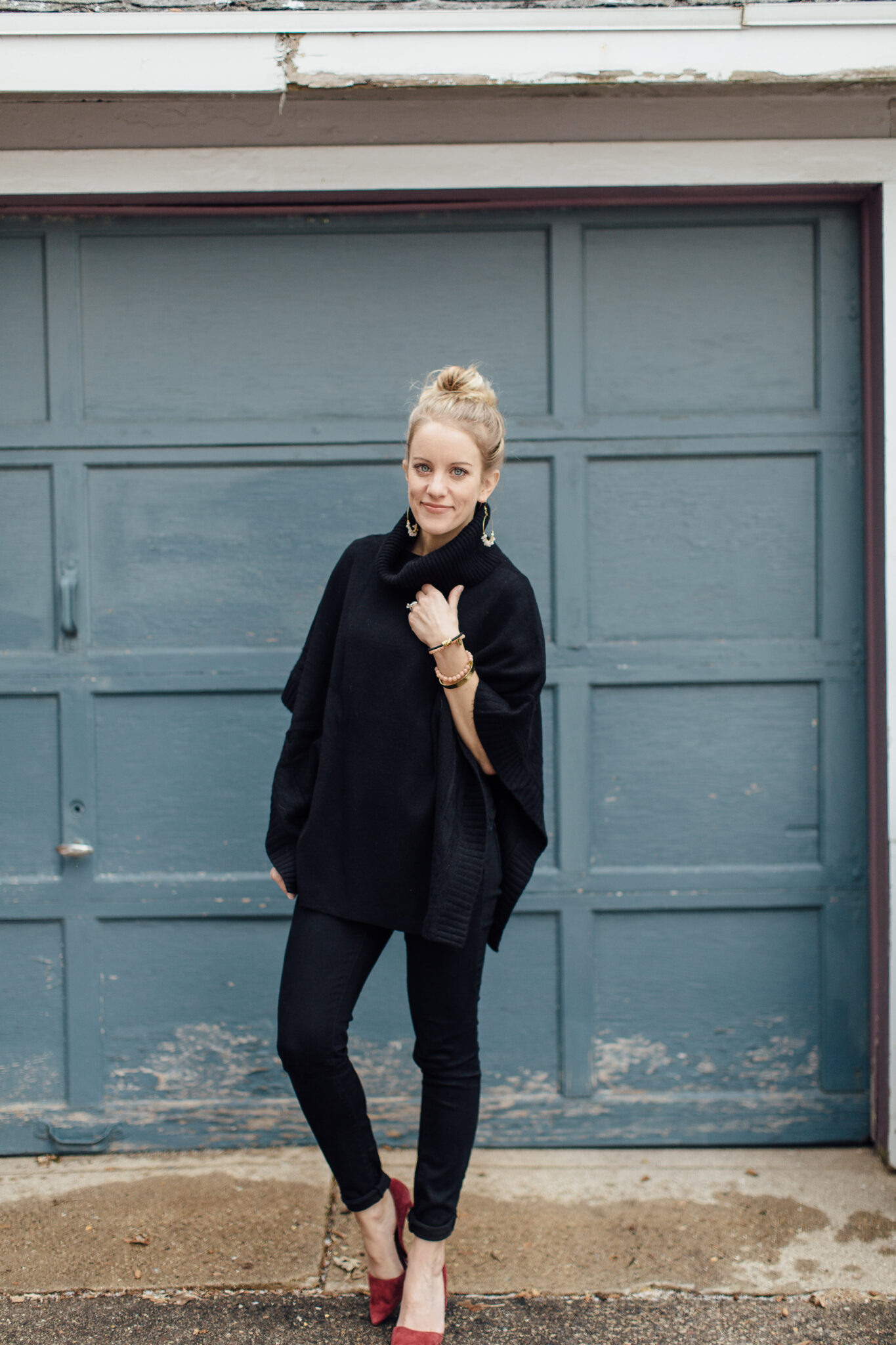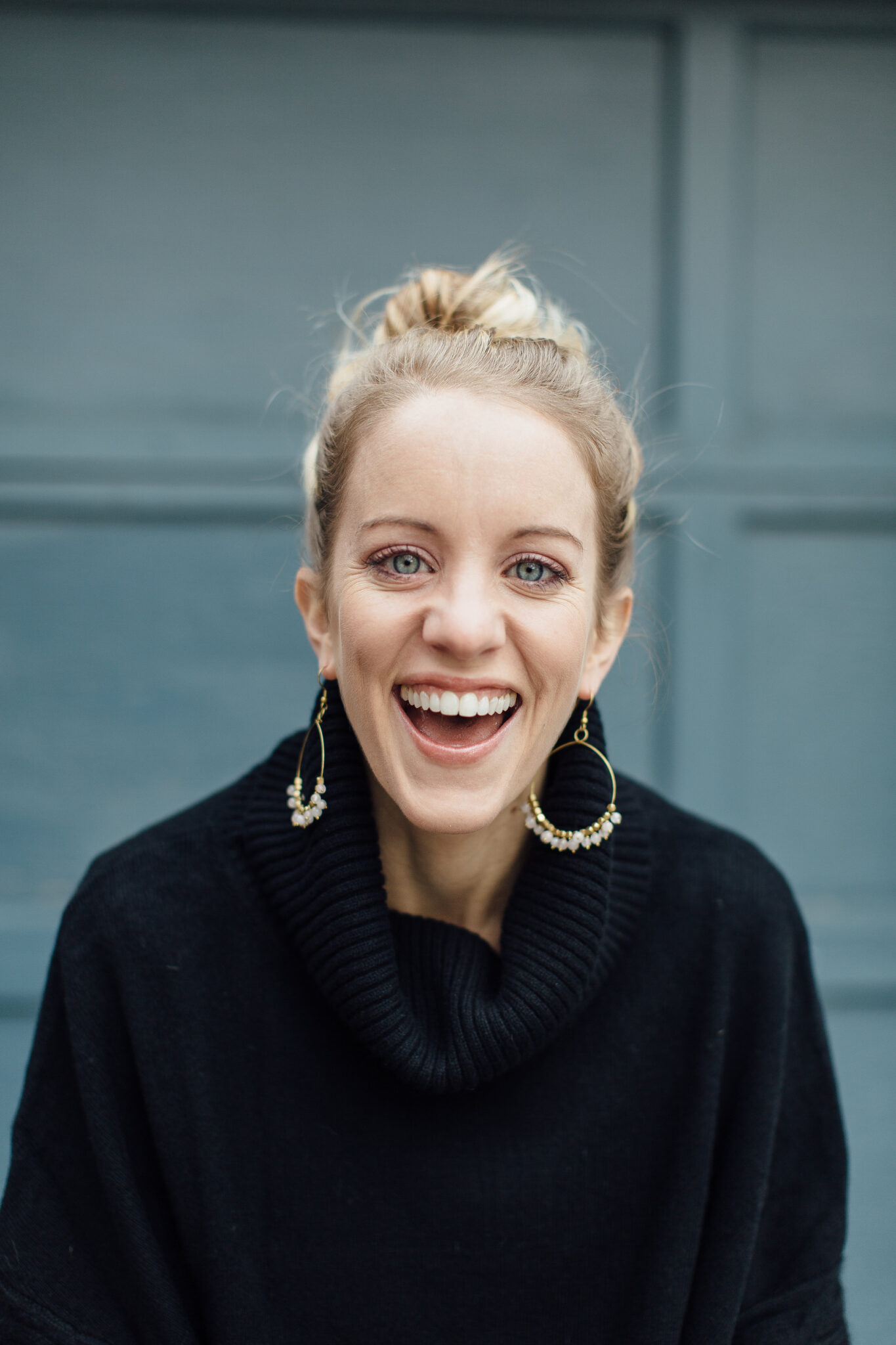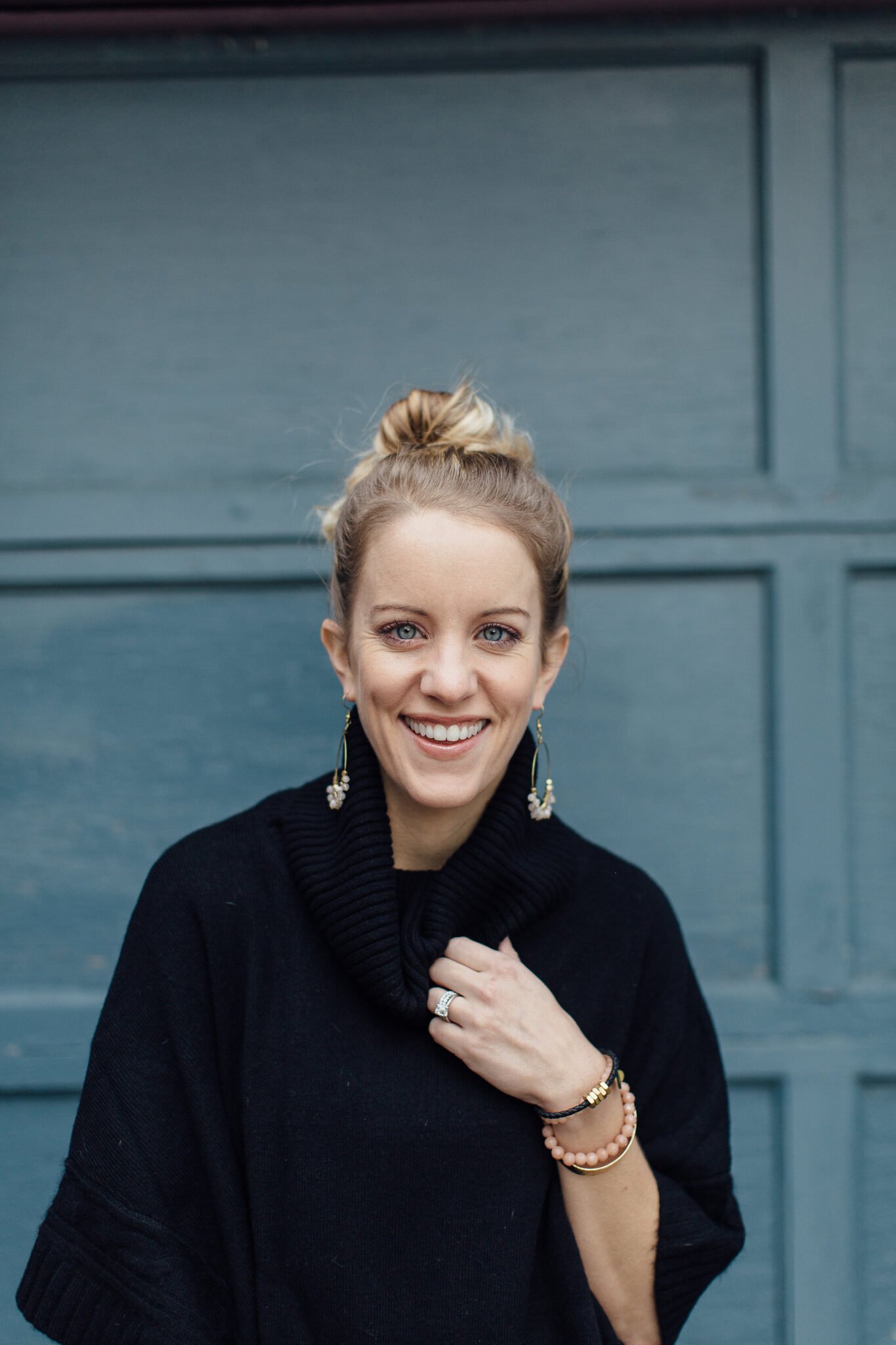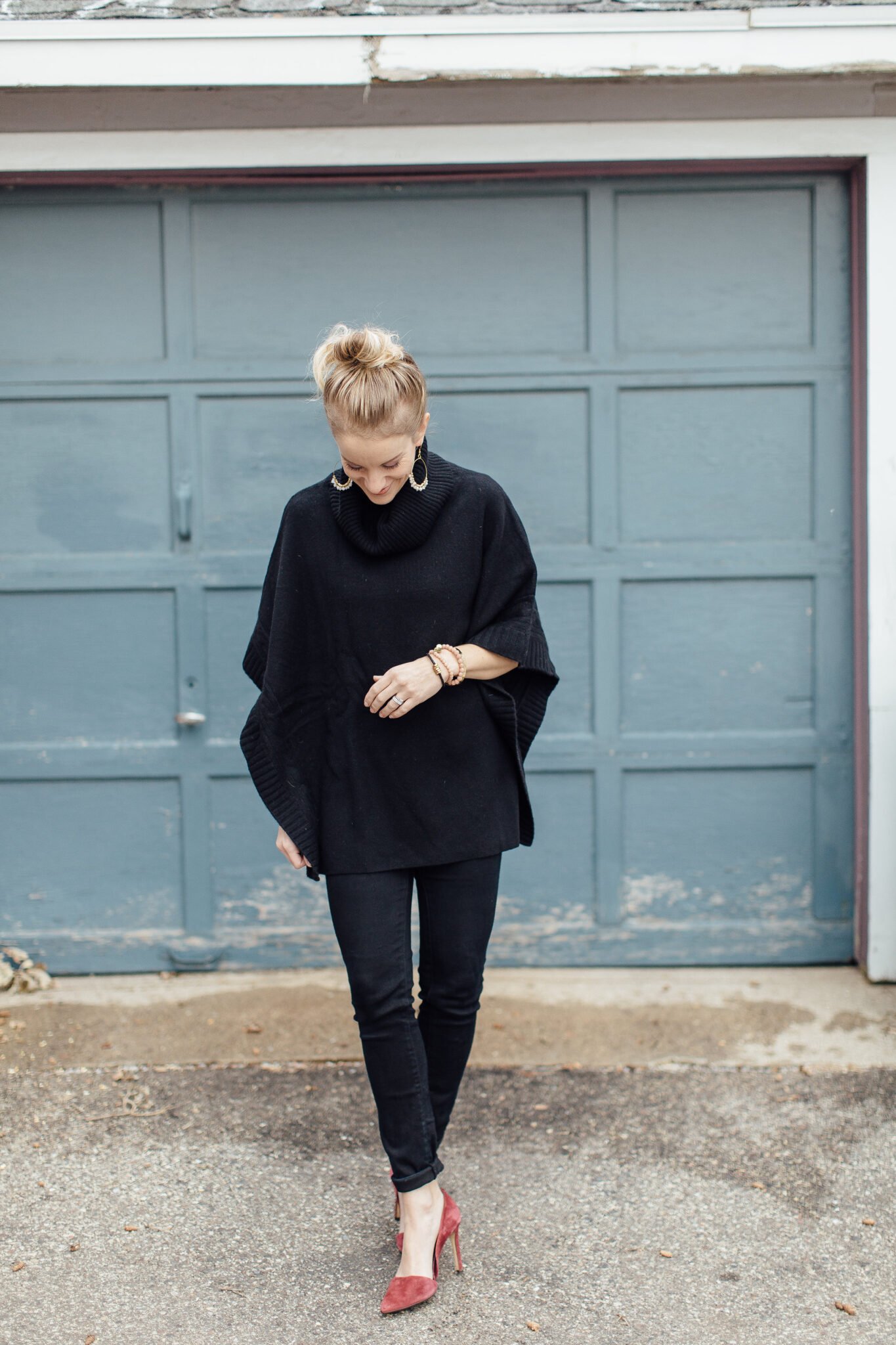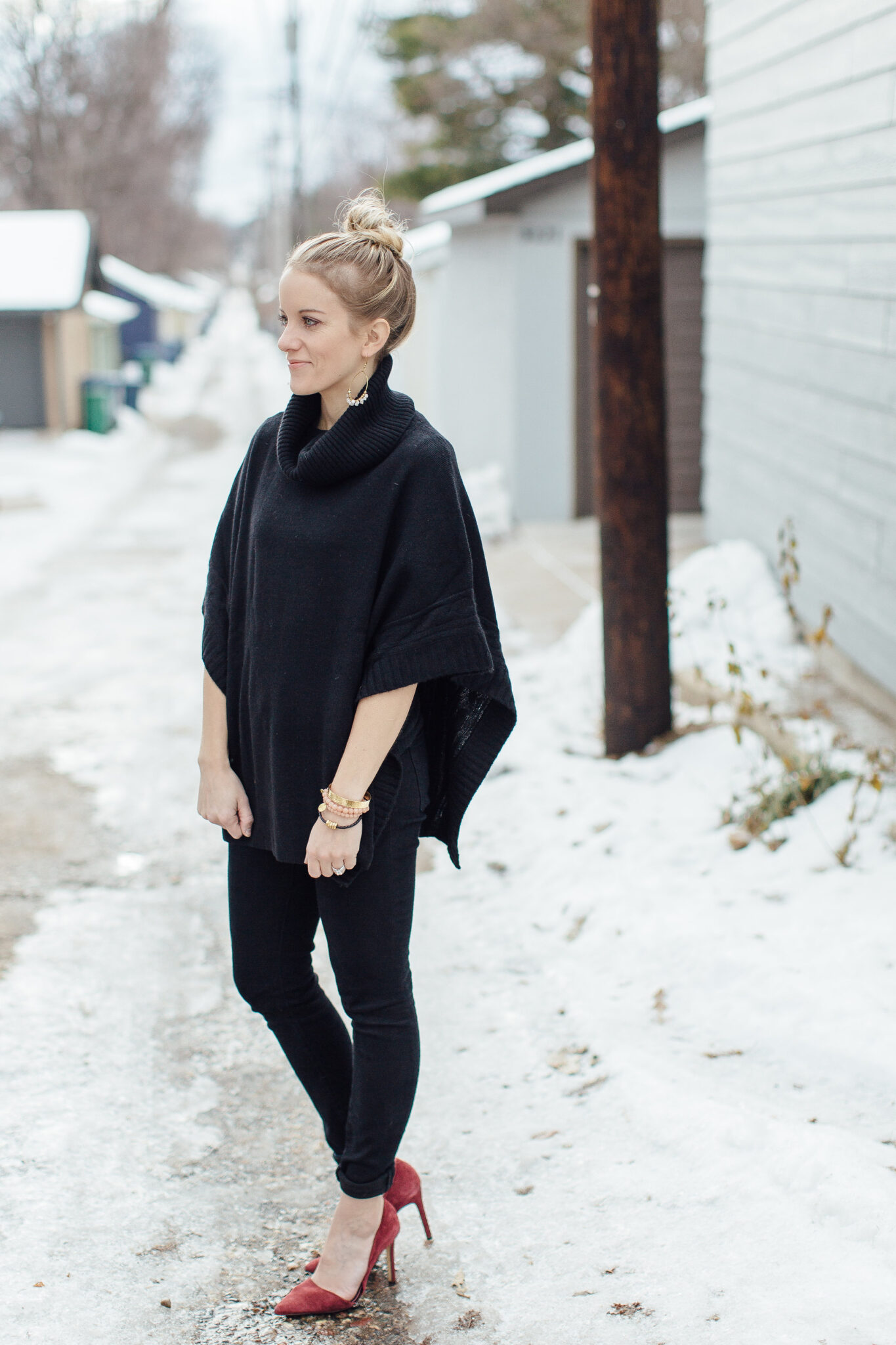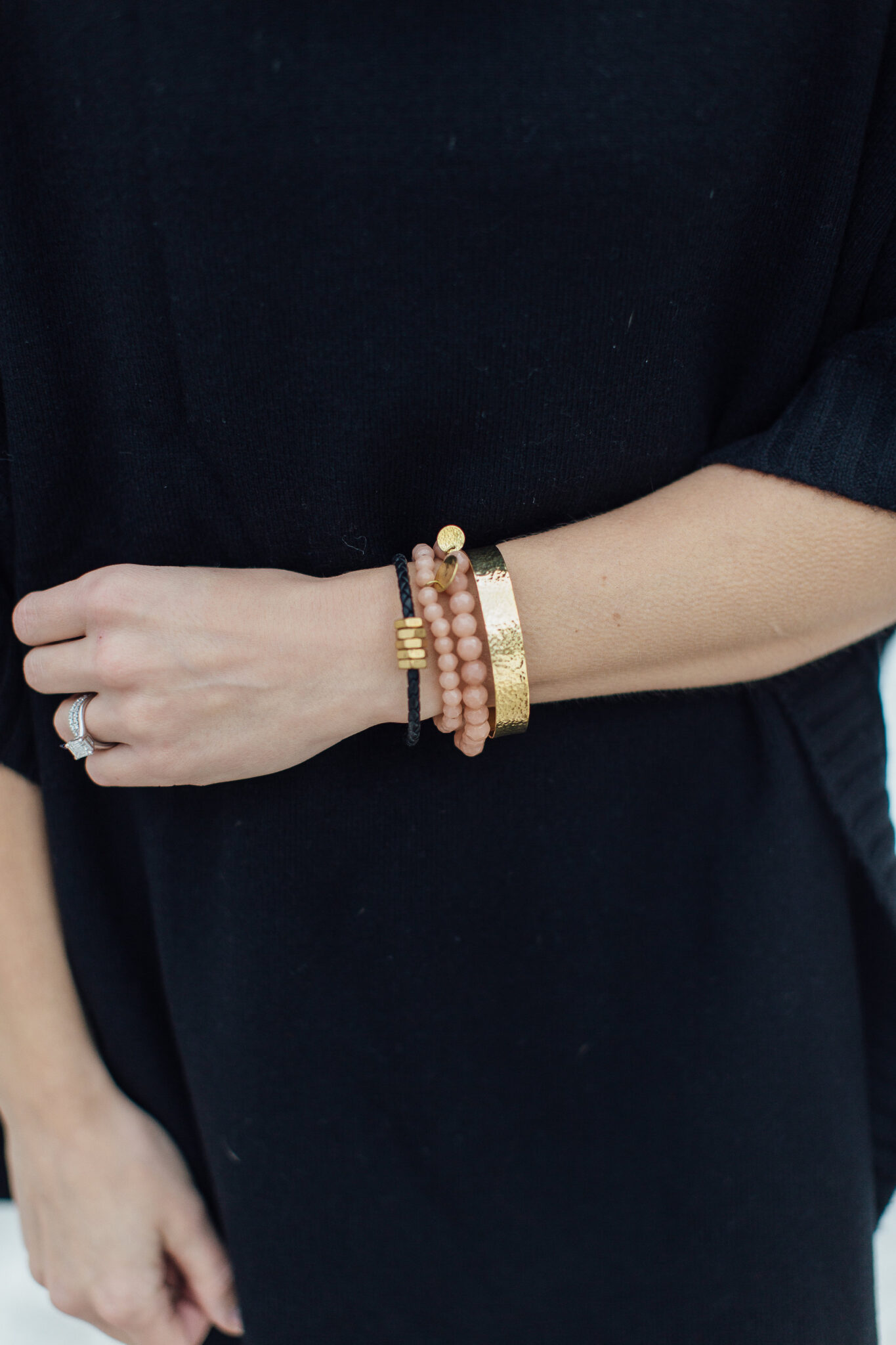 I've been doing that a lot lately so here's a simple outfit you can try with what you already have in your closet.
Regardless of your age, profession or style, you have a black top and black pants in your closet (I'm guessing!).
Black is classic.
It's slimming.
It's perfect for the days that you don't want to think about what you're wearing and just throw on something and go!
The key is in the accessories!
A pop of color in your shoes, tied in with a stack of bracelets and topped off with a gorgeous pair of statement earrings or a funky necklace will make you feeling glam and chic instead of boring in black.
So the next time you're standing in front of your closet, running late for work once again, throw on all black, get that hair in a top knot and accessorize like a boss!