Looking into Raised Real and wondering if it's right for you? Today I'll be sharing my full and honest Raised Real review!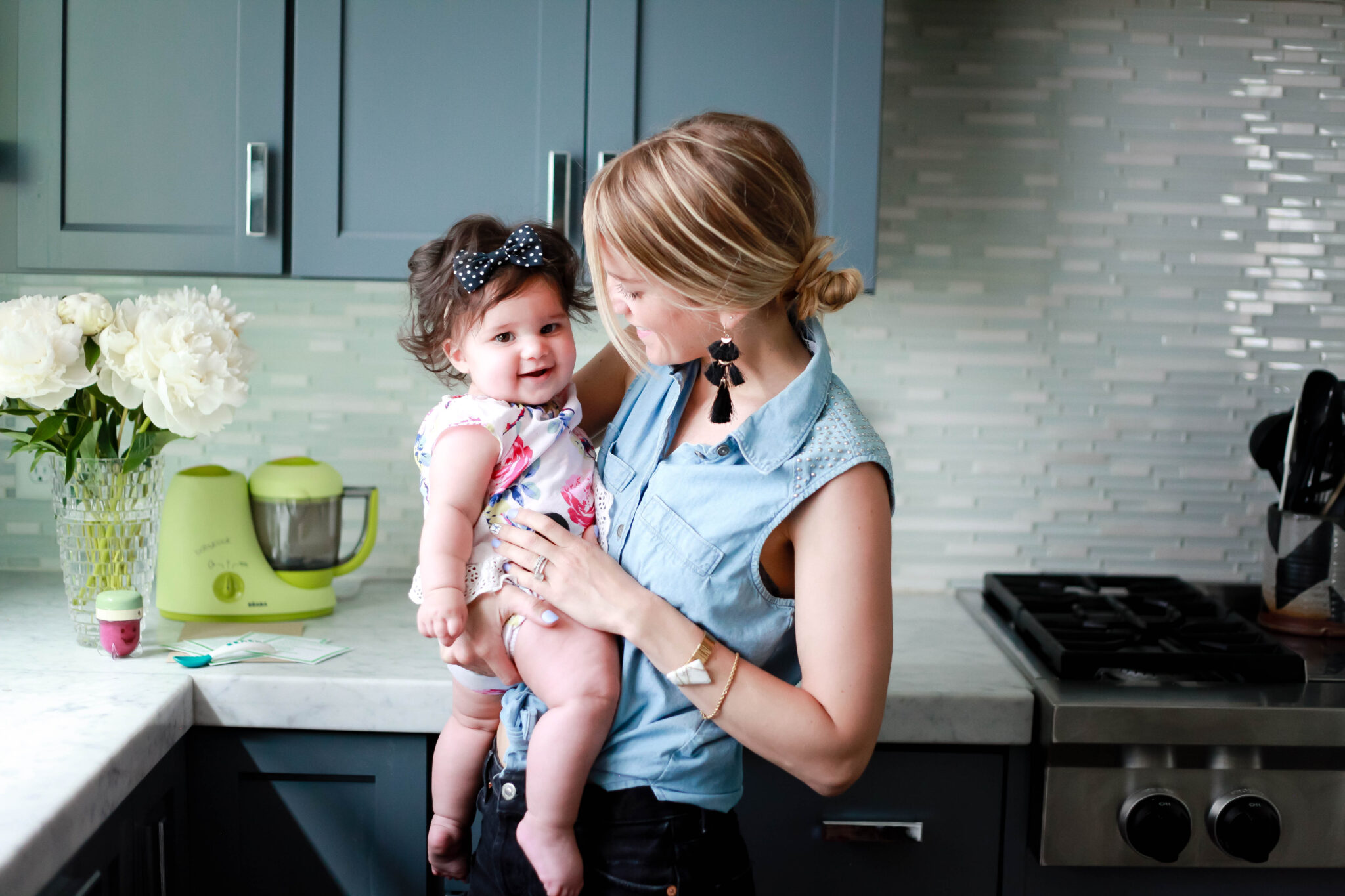 *this post was sponsored by Raised Real. All opinions are my own. Thank you for supporting the brands that help keep Paisley + Sparrow going!
When Roy started eating solid foods (aka purees, I'm not brave enough for baby led weaning!), I made a TON of my own foods. Most Sunday afternoons I would spend a couple hours preparing a variety of foods for him to eat and stock up for the week.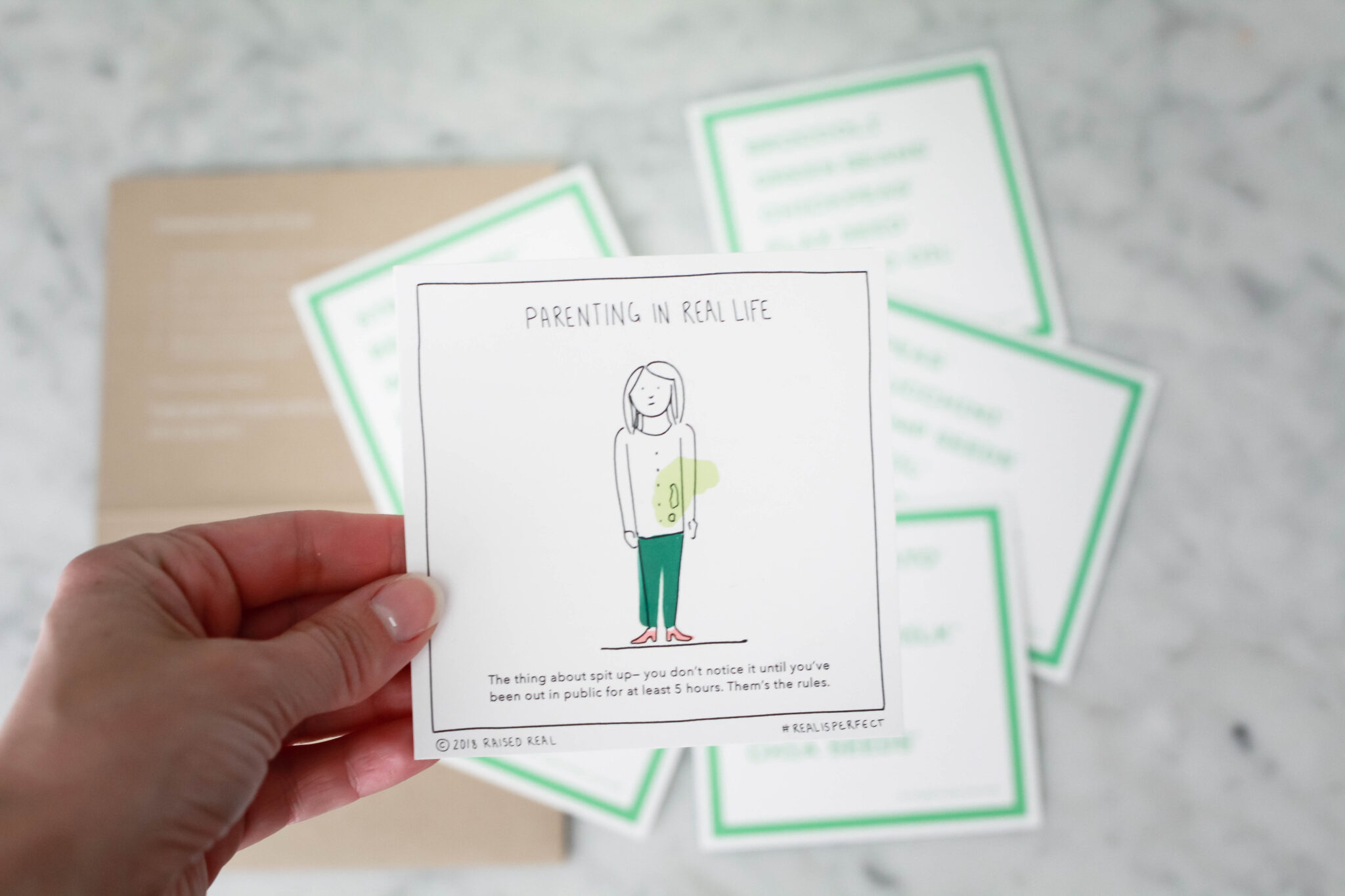 I planned on doing the same for Penelope. While I still plan on doing some of that, I've found an easier option!
Raised Real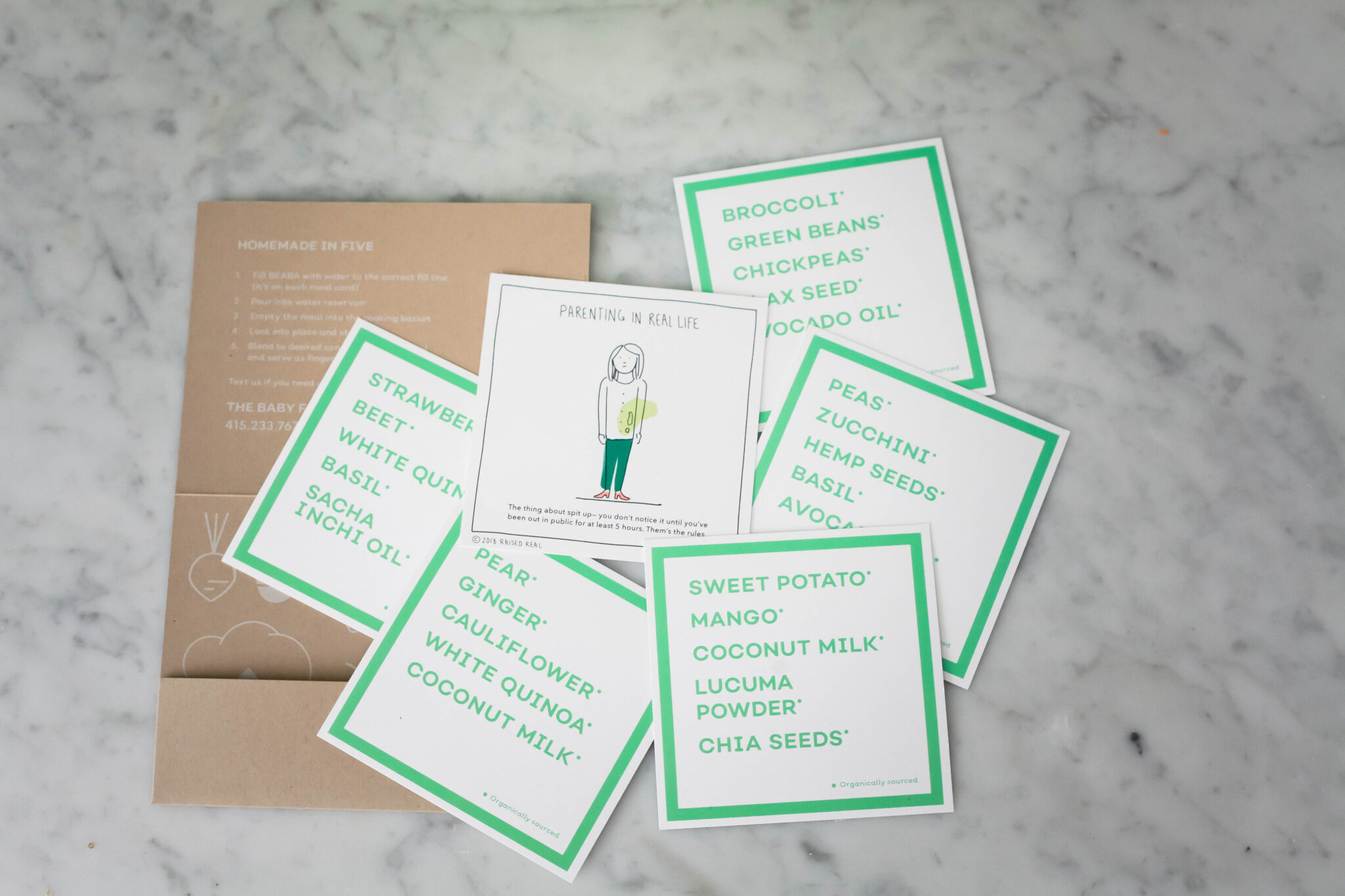 Having 2 kids under 2 can be insane at times and not having to think about healthy, nutritious food for Penelope is a God-send. So, what is Raised Real?
My Raised Real Review
Raised Real is a food delivery service for kids of all ages! You're sent 20 flash frozen, organically-sourced, baby-ready meals developed by a nutritionist, curated for growth and development. They're delivered every 2 weeks but you can change the frequency to every 4 or 6 weeks instead of 2, and can always skip individual boxes as needed. I love the flexibility!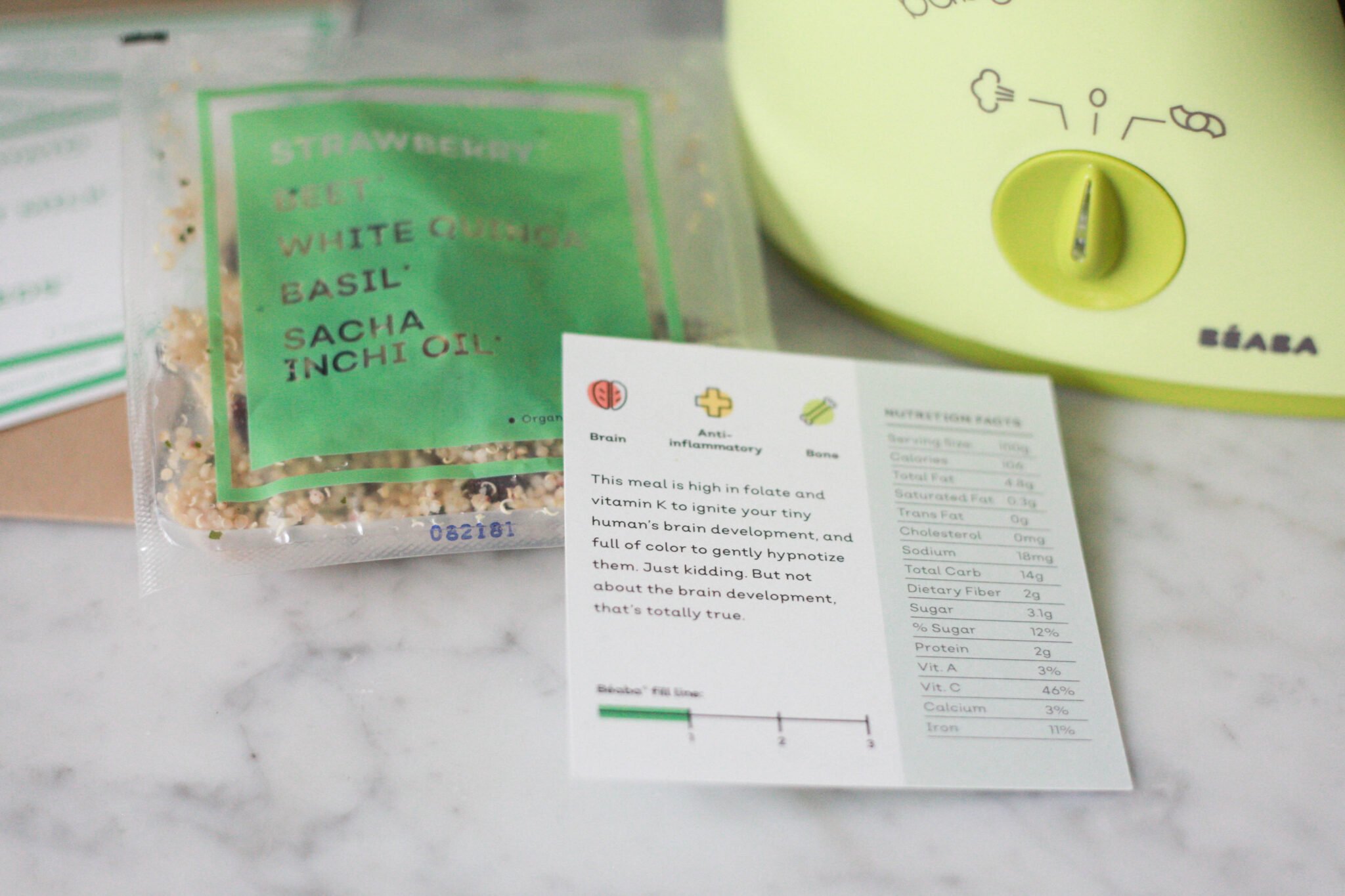 Throw all the packages into your freezer and pull them out steam them for 10 minutes or sauté them up and you're good to go.
They include meal cards that tell you exactly how that food is helping your baby's development. On these cards are how to cook the food if you're using a Beaba babycooker (which we use) and all of the nutritional facts.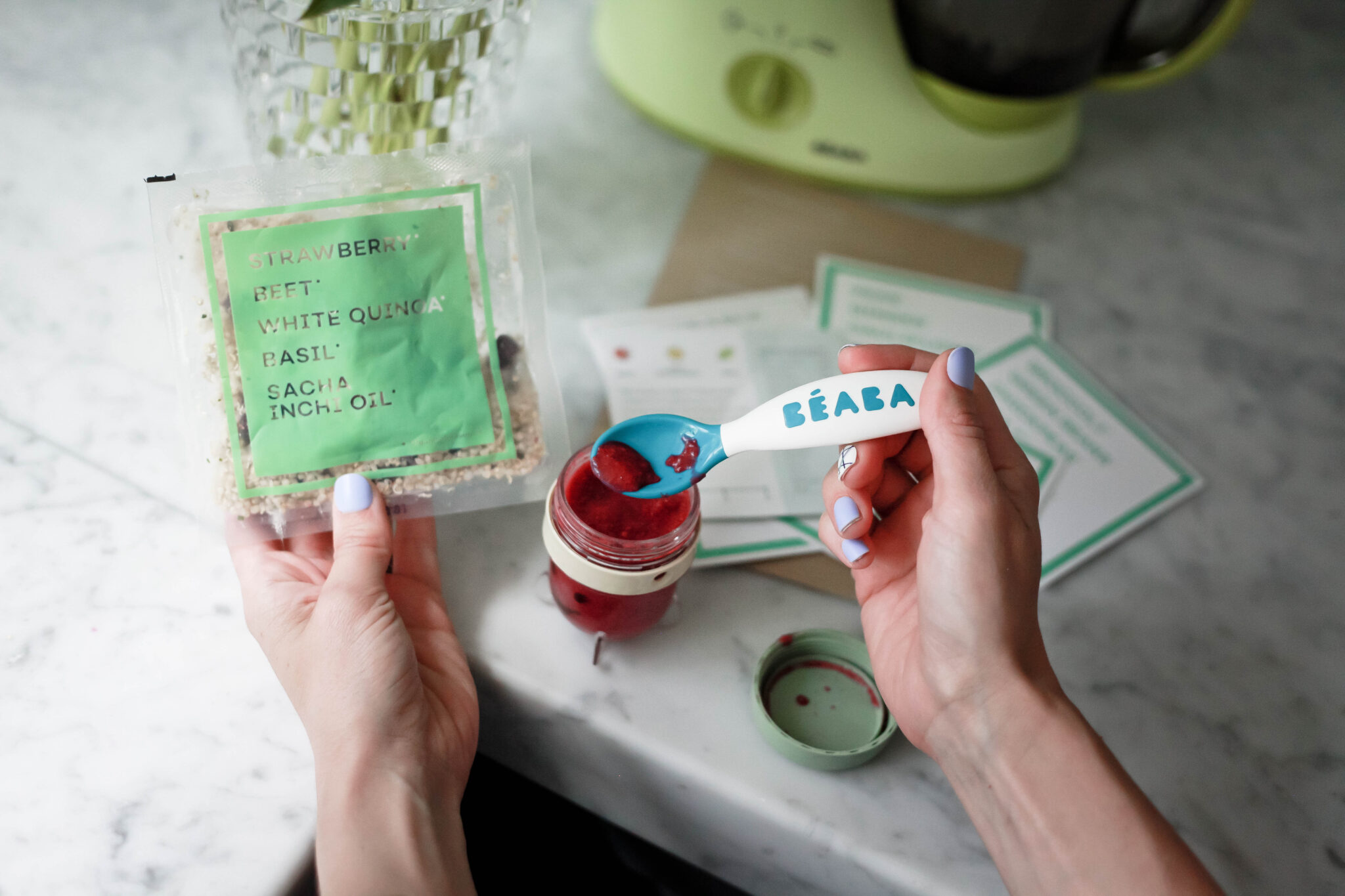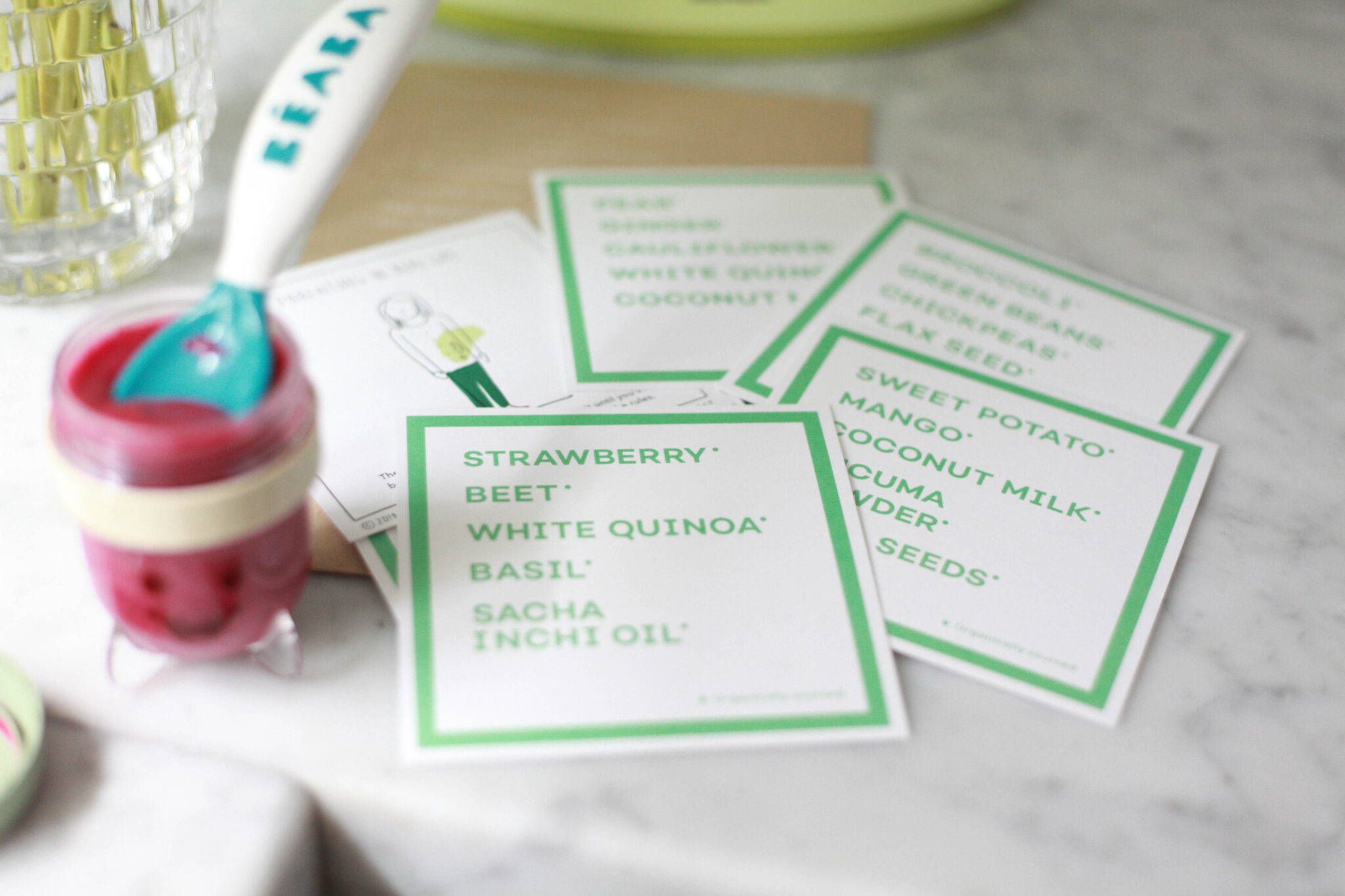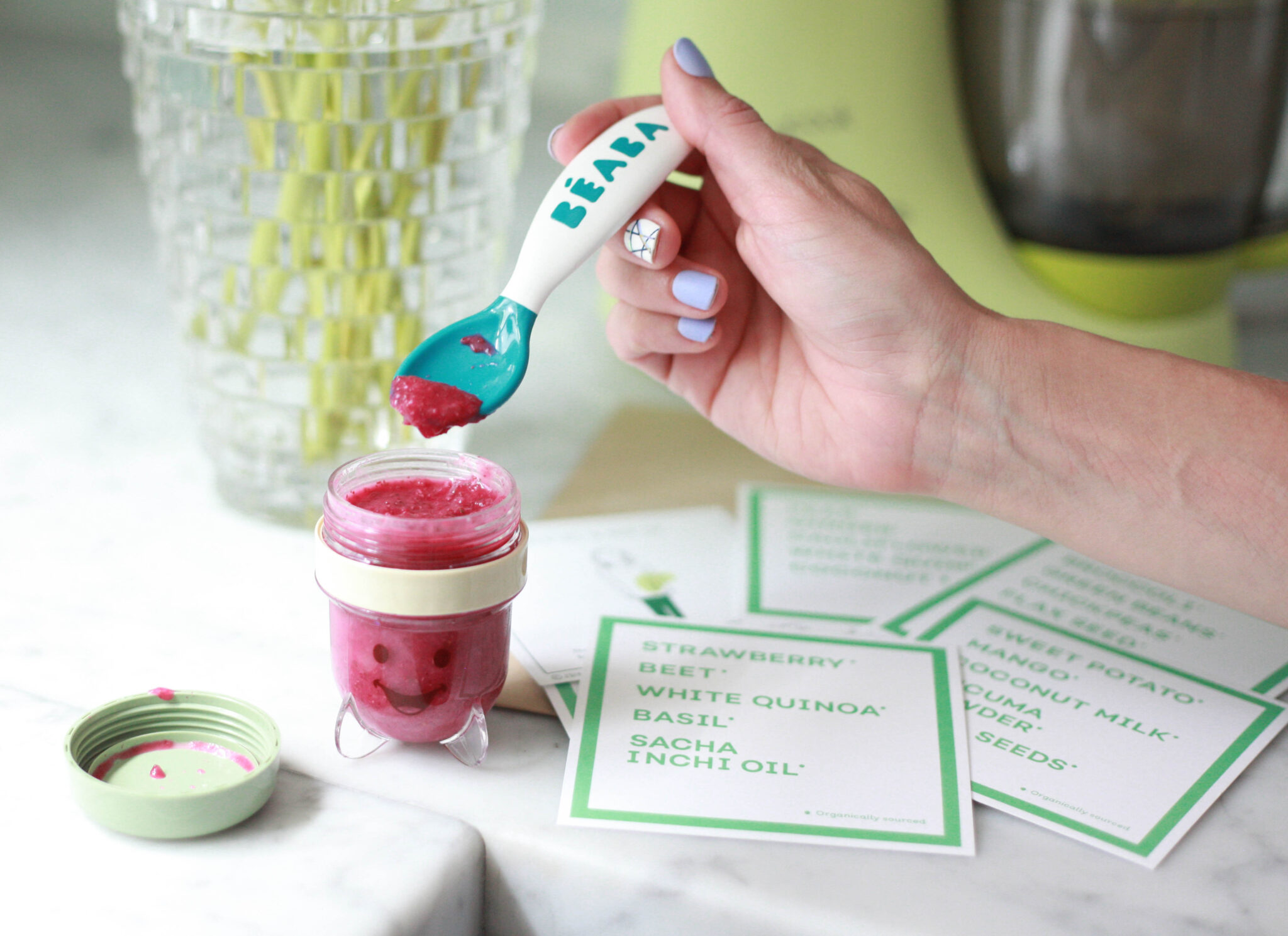 There's even a phone number to text if you have any questions! (Because who has time to call someone or remember a log in username and password?!)
Something I didn't know before using Raised Real is this. Science shows that when great ingredients like bananas and spinach are paired together properly, they help babies develop into their best selves.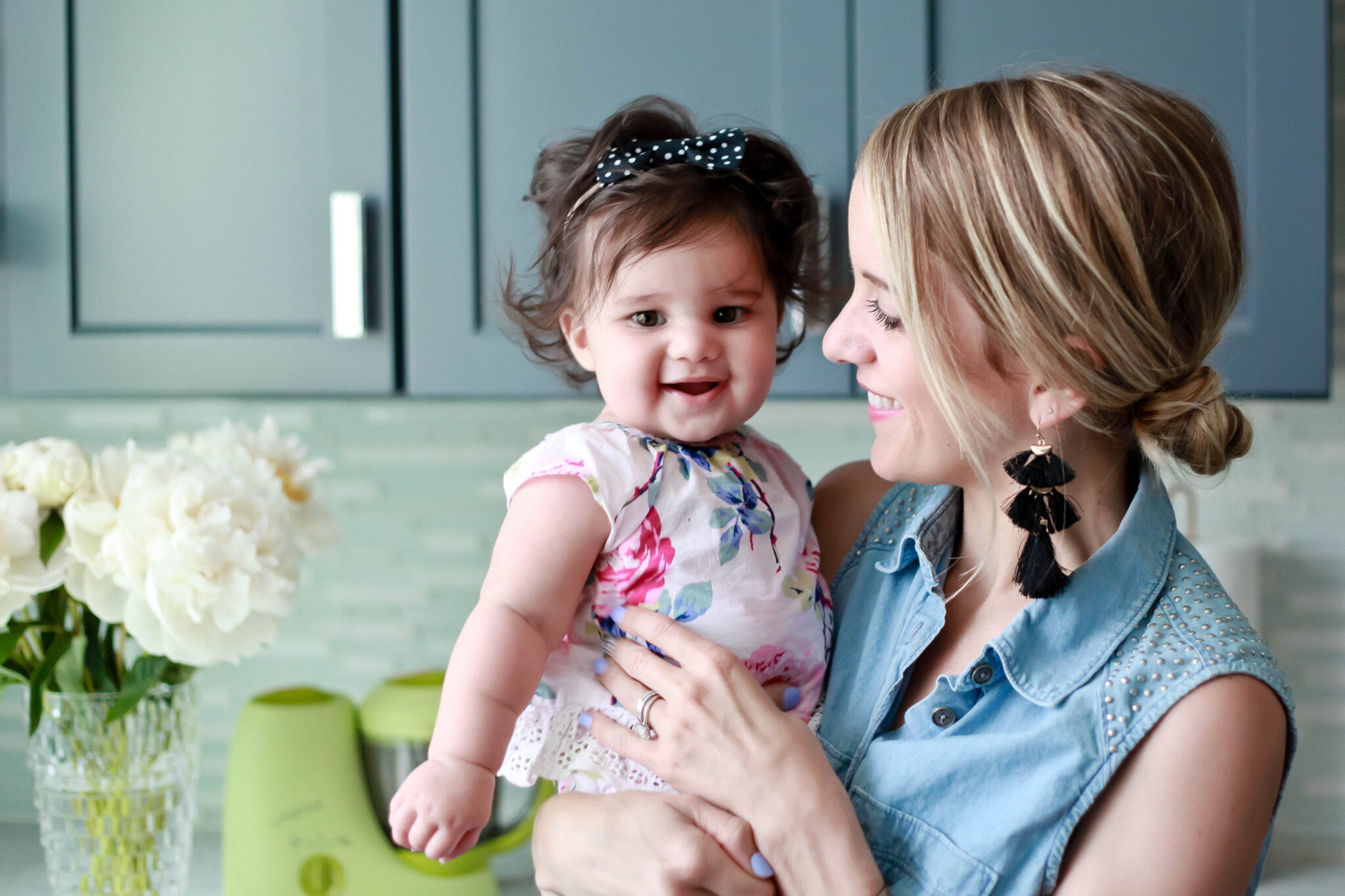 Raised Real meals contain healthy fats and proteins to help brain, bone, eye, and muscle development – each with 8 grams or less of sugar. Each box is curated so your tiny human gets a balanced variety of baby food.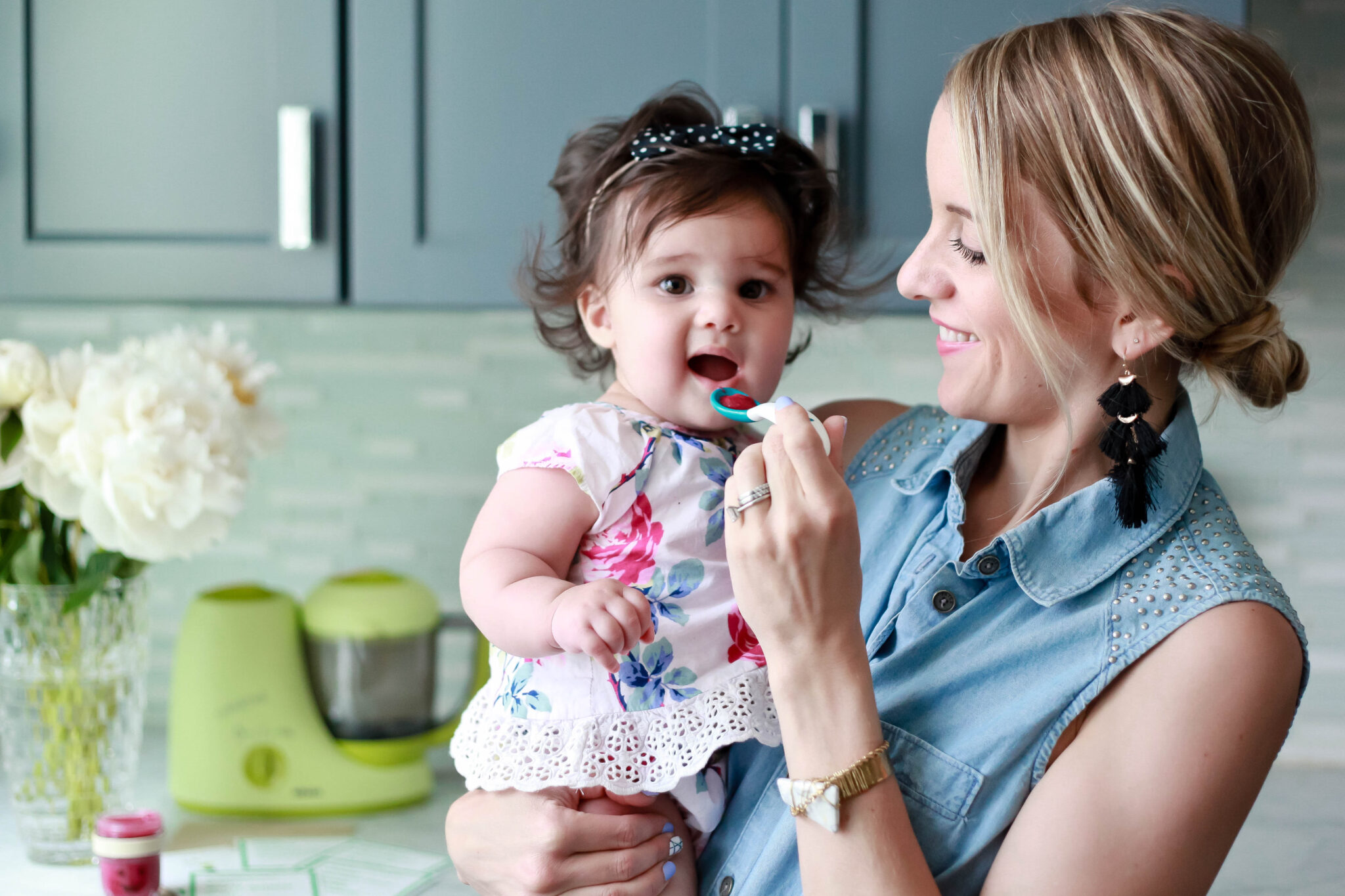 How do you make Raised Real Meals
You can make your Raised Real meals a variety of ways depending on how advanced the person who's eating them is. I've been able to use the meals for both Penelope and Roy.
For Penelope, I steam and puree the meals so she can safely eat them. Roy, obviously, can eat most anything so I simply sauté them! They can both be eat super healthy and tasty meals in a way that's prepared perfect for them.
The first time I fed Penelope one of her Raised Real meals I didn't know what she'd think. All she had was baby oatmeal prior to it so I only put half of it in a bowl.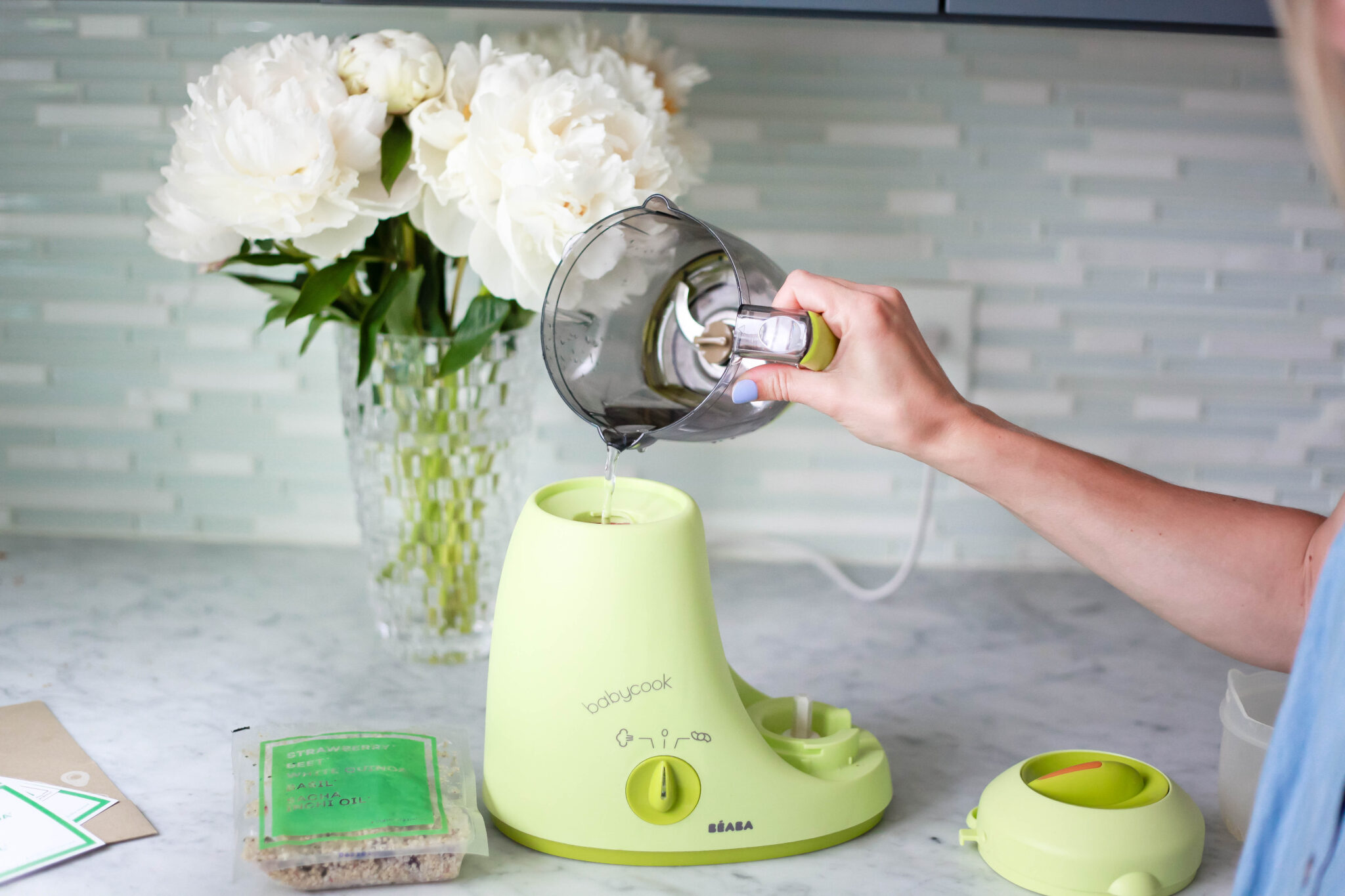 She inhaled it.
When I went back into the kitchen to fill up her bowl, she started crying until I came back to give her more! She loves her Raised Real meals!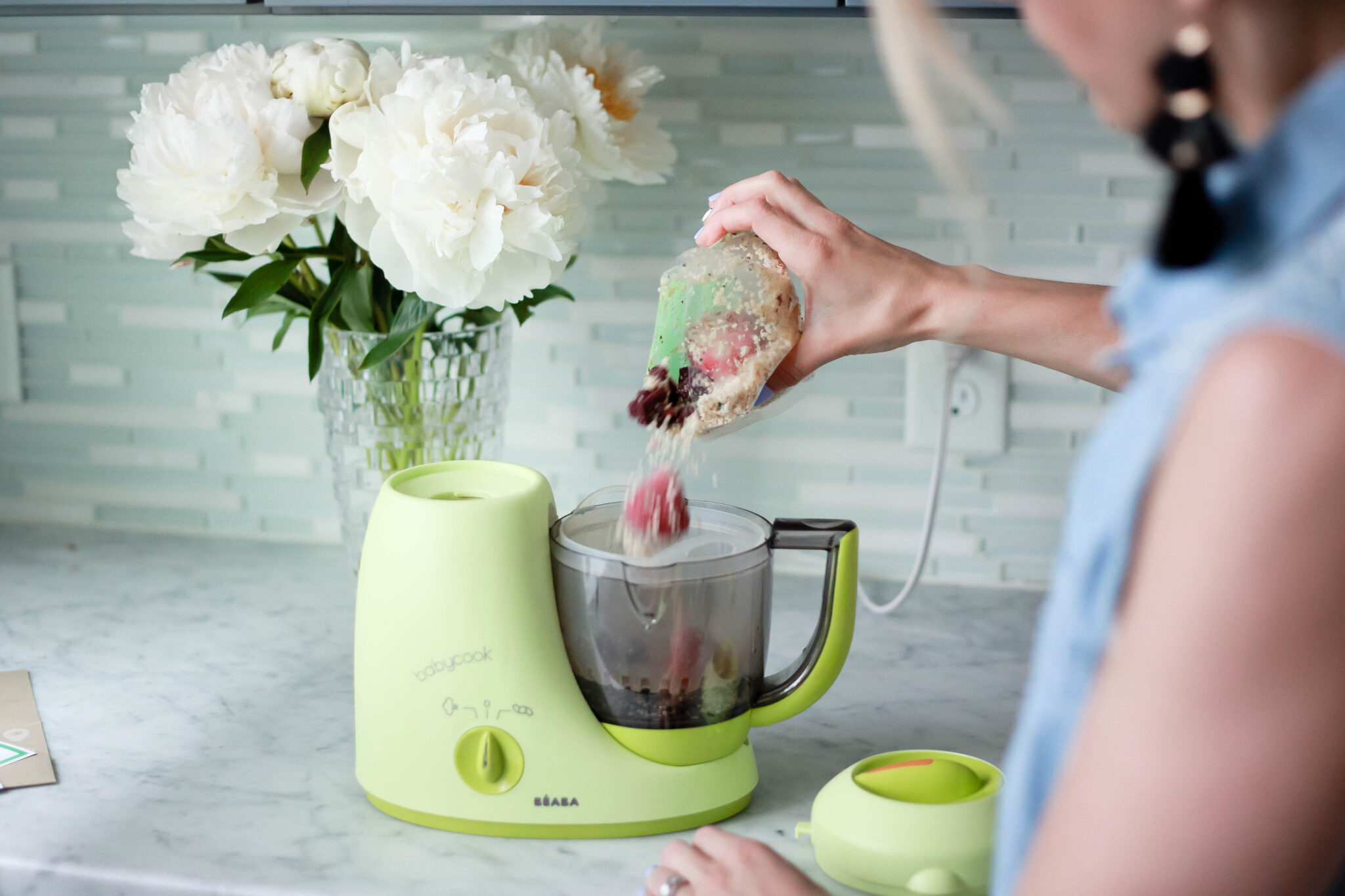 I give Penelope Raised Real meals each night for dinner and it is SO easy. I start steaming it when I start cooking dinner. By the time my dinner is ready (let's be real, my dinners take about 20 minutes…I'm no Julia Child!), Penelope's dinner is ready too!
It's literally the easiest thing ever (even easier than a ballon garland haha!)! It's also so nice knowing that she is getting a variety of foods that are helping her little body grow and develop.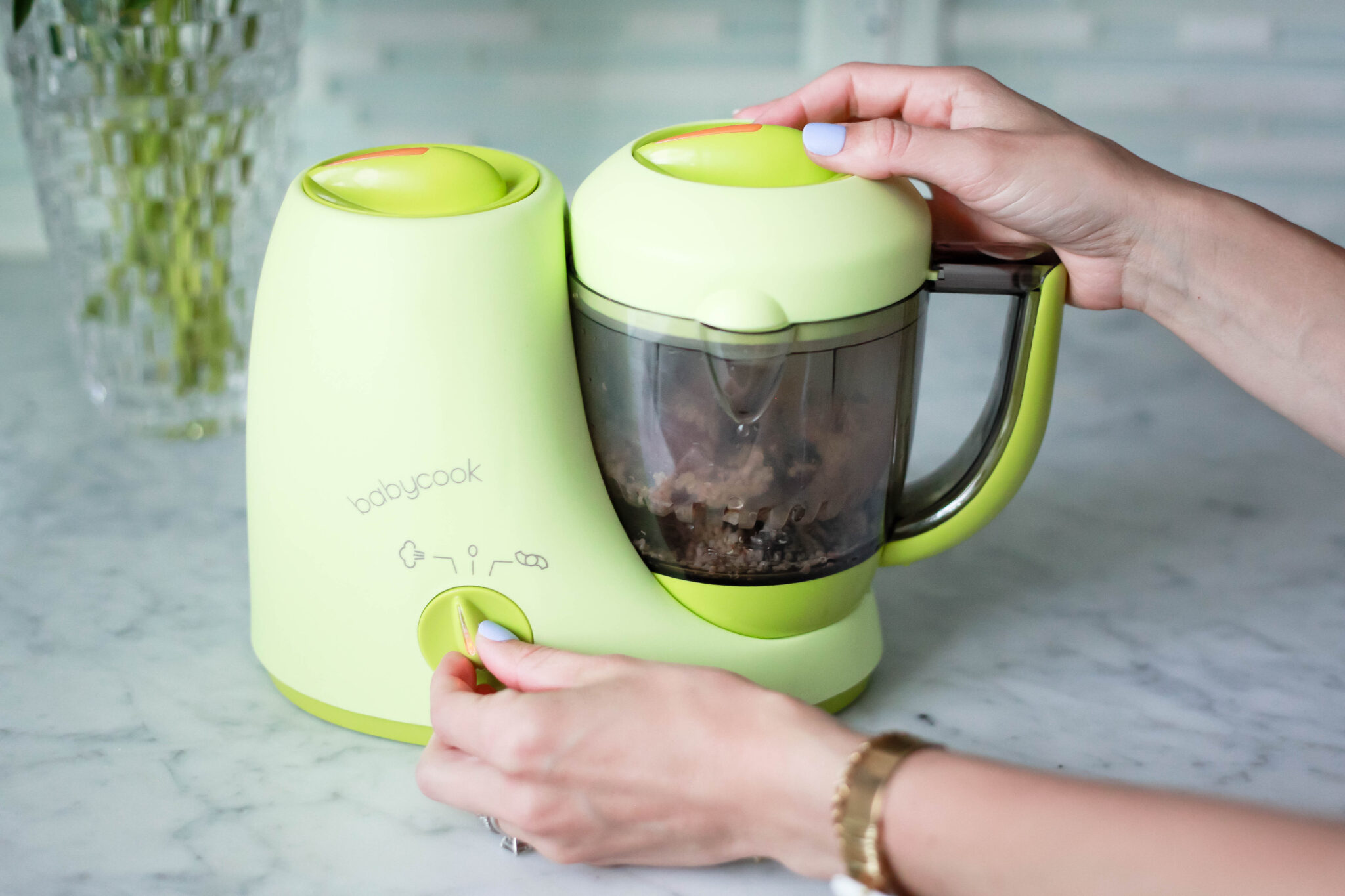 How to Use the Beaba Babycook
Below is how it works using the Beaba babycook.
First you steam it. Add water to the water side and the packet of ingredients to the steamer basket and turn it on.
Once that's done you combine the ingredients and the water it was steamed with and puree it. You can add less water if you want it a little less pureed (or none at all if you just want to mash it up).
Once you have it a consistently that you like, pour it into a container and you're done!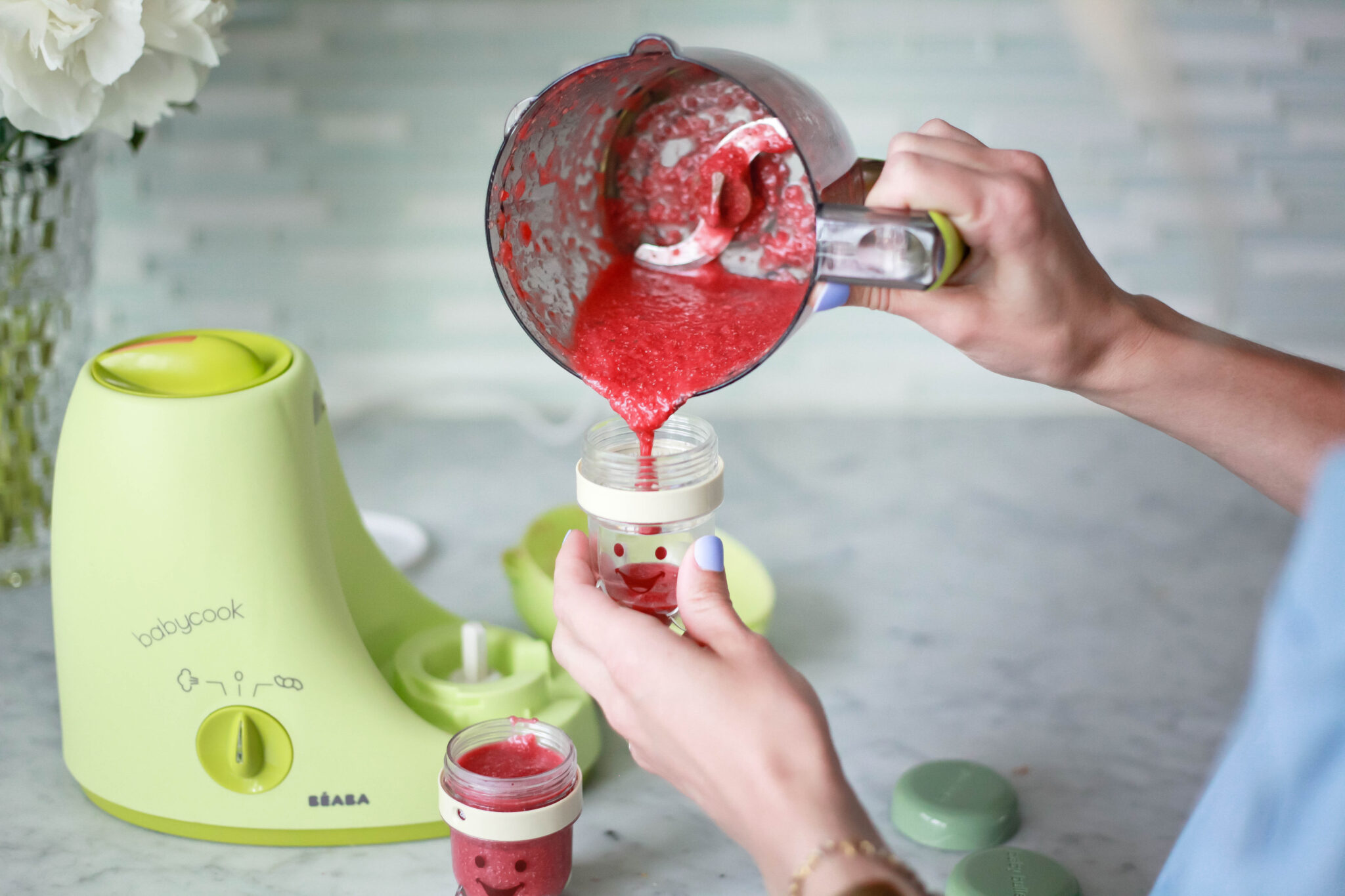 How much does Raised Real cost?
There are 2 options – 12 meals for $65.88 ($5.49 per meal), or 24 meals for $119.76 ($4.99 per meal).
Best part of all, you can get $25 off your first order of Raised Real meals with the code JEN25.
I can't even begin to describe what a huge help this has been to me when it comes to taking just one simple (yet HUGE) thing off my plate each day. I highly recommend!
Let me know what questions you might have! Or has anyone tried out Raised Real before?
Thanks so much for reading my Raised Real Review!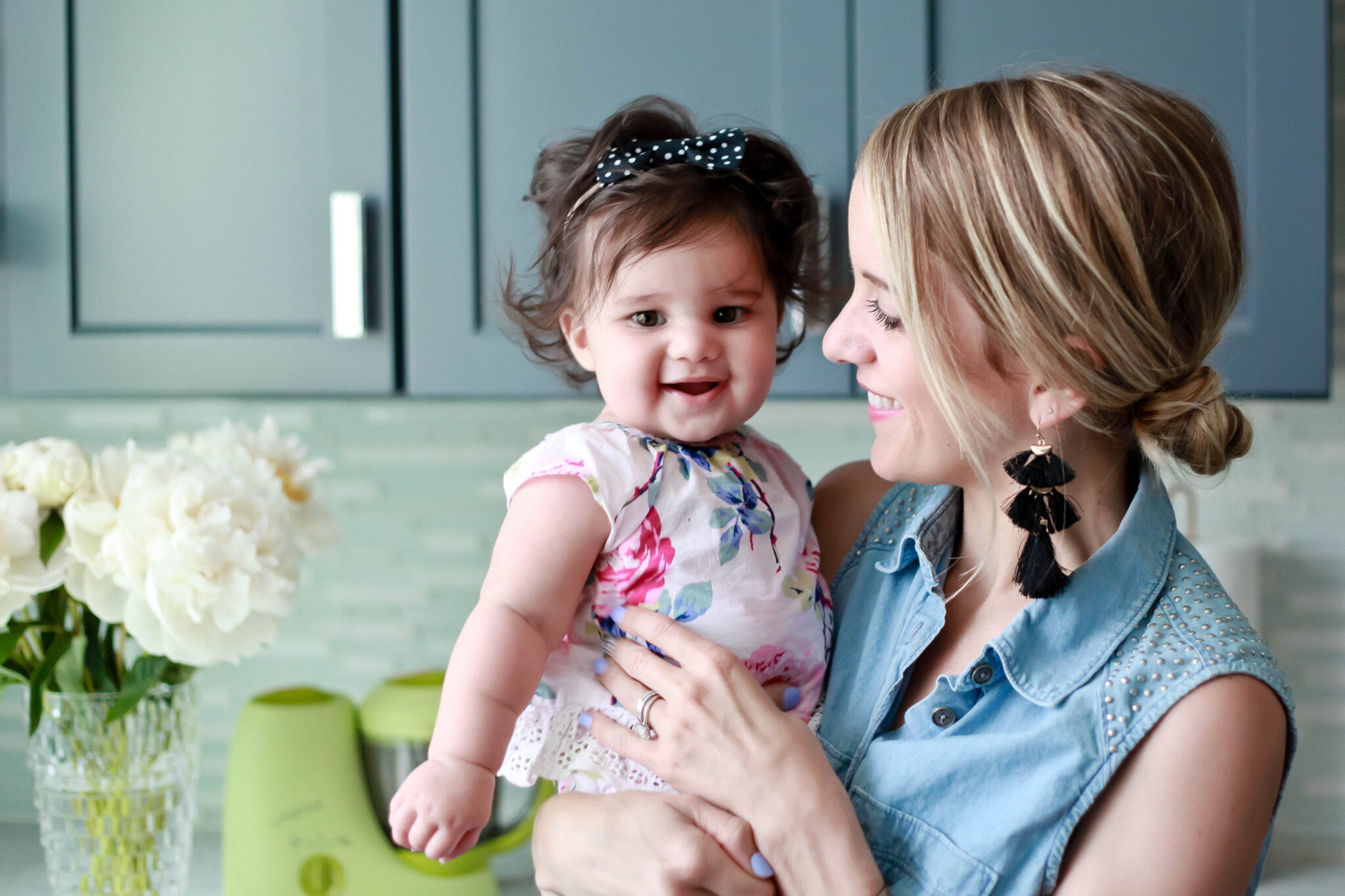 If you want more baby food ideas, check out my Infantino squeeze station review!
Is your little one having a birthday soon? Why not make a balloon garland to celebrate?