When I was pregnant with Penelope, I found myself decorating her room at the very last minute. I never really loved how it turned out but when I had a 16 month old and a newborn on my hands I didn't have much time (or energy!) to do much else with it. It was fine but I didn't obsessively love it like I still do with Roy's.
Now that we're more settled in with life, I decided to revamp it a little bit! Nothing major, but just a few minor adjustments that made a huge impact, I think!

New Artwork
To start out with, I attended a launch party for a new home interior product launch called Brooke & Lou. Brooke & Lou®, a home decor line by Bria Hammel Interiors, launched this August. Named after Bria's two young children, Brooke & Lou was born out of a desire to create a beautiful but still life-friendly home for her family and clients.
The home decor line, launching exclusively on brookeandlou.com, is a collection of pieces from Bria's favorite manufacturers as well as exclusive "Life-Friendly" furniture, original wallpaper and pillow designs, and one-of-a-kind accessories collected on Bria's travels. It's Bria's desire that through Brooke & Lou, many more people will have access to creating the perfectly curated home, with a mix of life-friendly staples and special pieces.
The team over at Brooke & Lou so graciously sent me one of their Between the Lines artwork for Penelope. The artwork in the collection was created exclusively for Brooke & Lou by artist, Abbey Holden. Formerly a print designer for Lilly Pulitizer, Abbey worked closely with Bria and her team to design not only the artwork but also all of the original wallpaper and fabric prints.
I swapped out the weave that was there originally. Ok, actually I stole that weave a few months ago because it fit in my office better! Since it was larger than the weave, I also removed some of the wreaths. I love the statement it makes on the wall right when you walk in!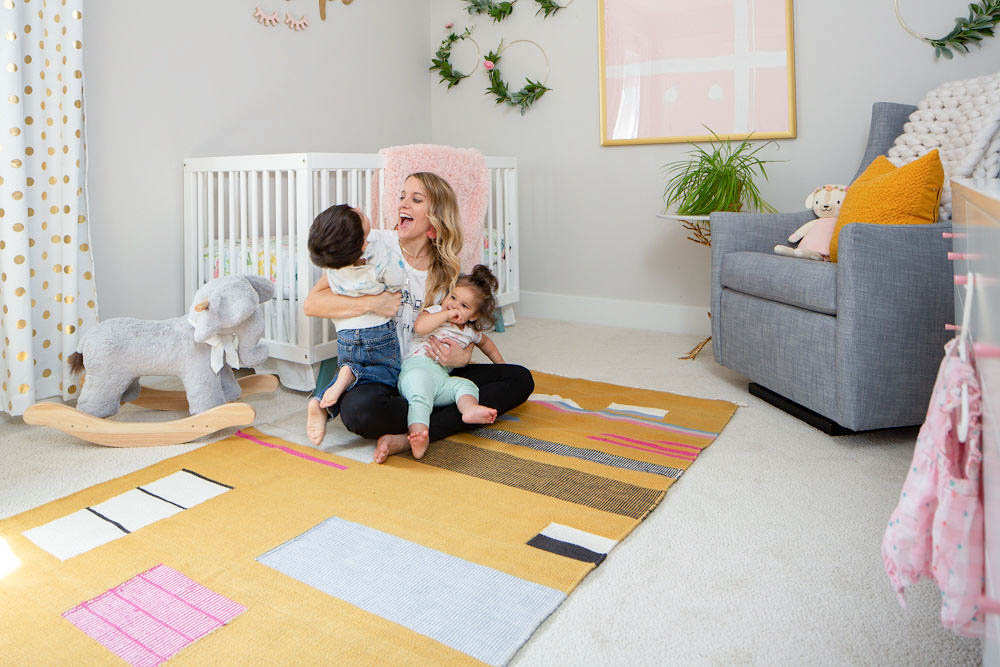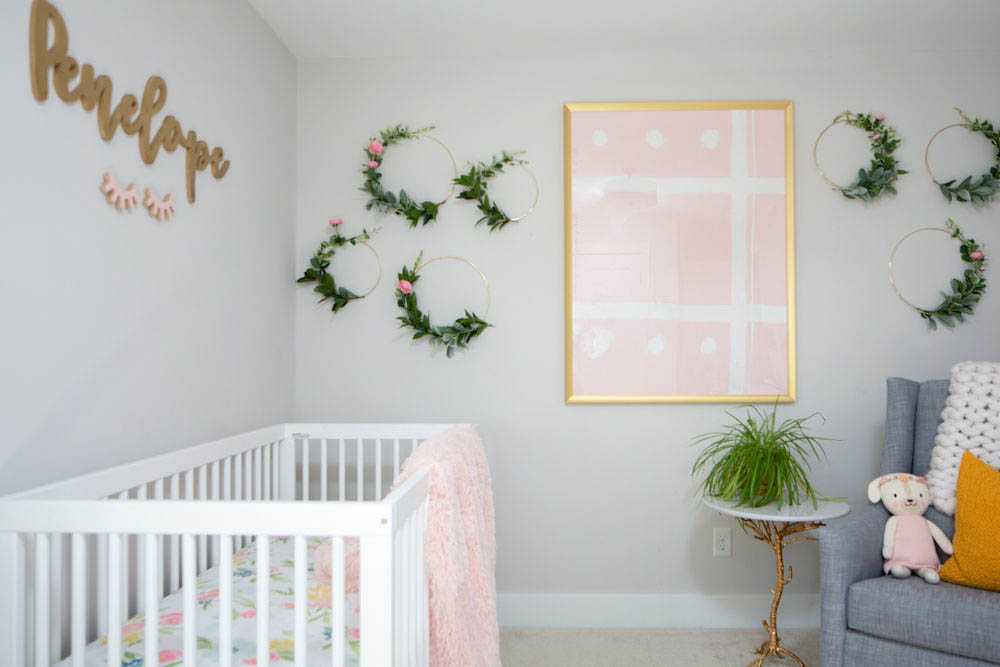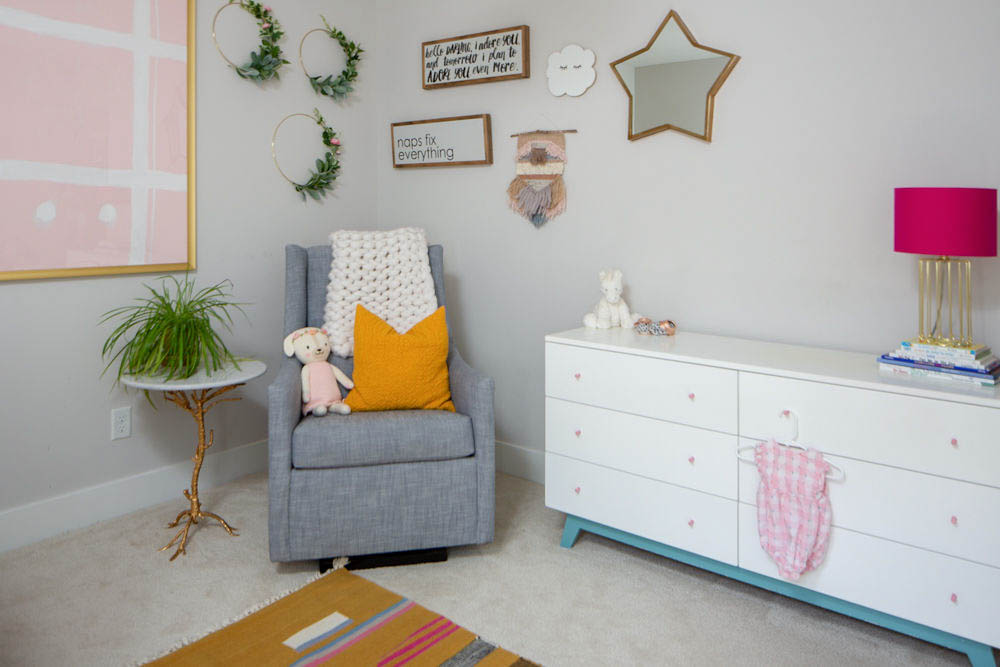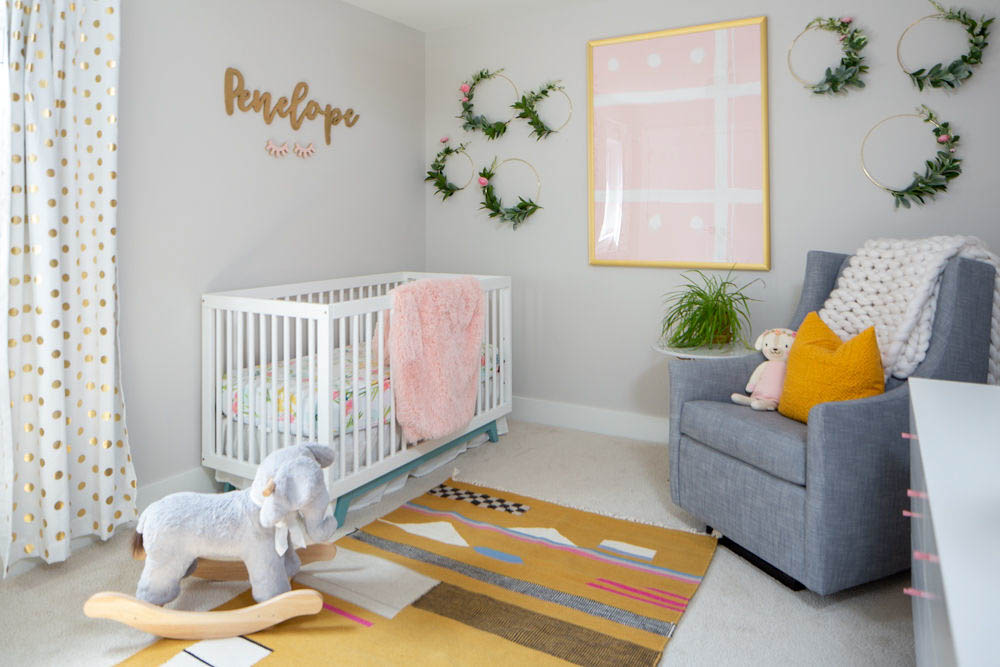 New Wall Accents
I also added a few pieces from Pink Linen Designs to Penelope's room. I put a pair of eyelashes under the "Penelope" name over her crib (why are eyelashes the cutest thing ever?!). They also have an adorable sleepy white cloud which I added near the wood signs in her room. I picked up yet another weave from Junah Woods to add some texture to that part of her room. This little collection has quickly become one of my favorites!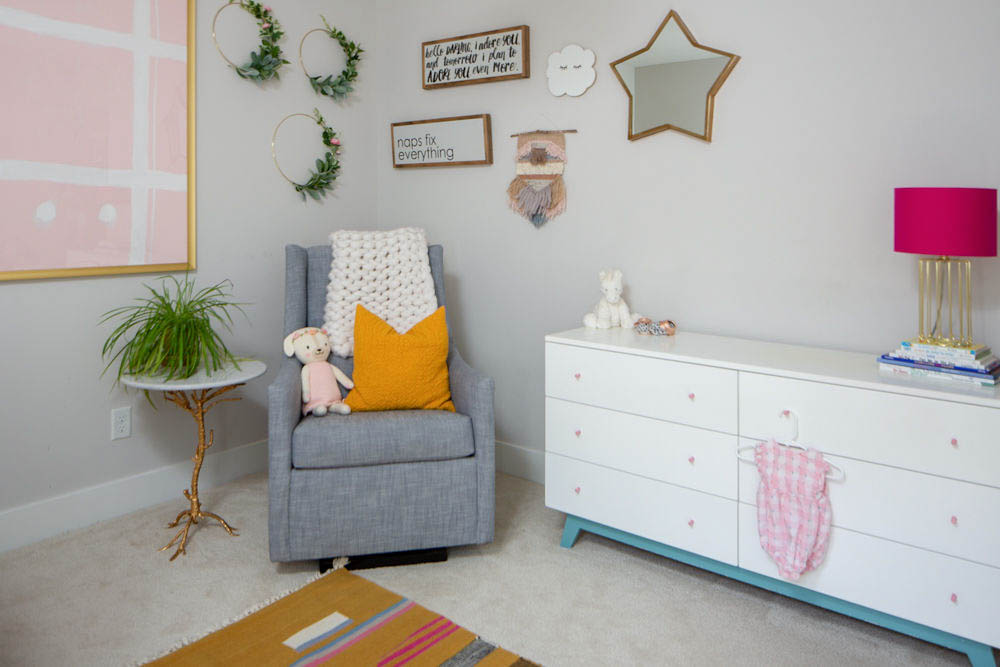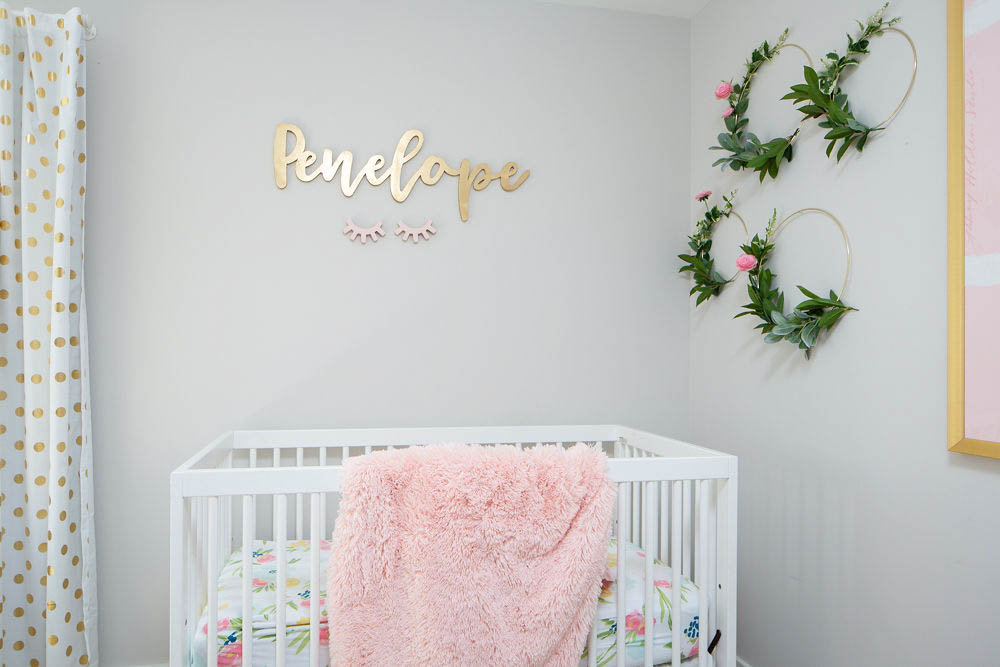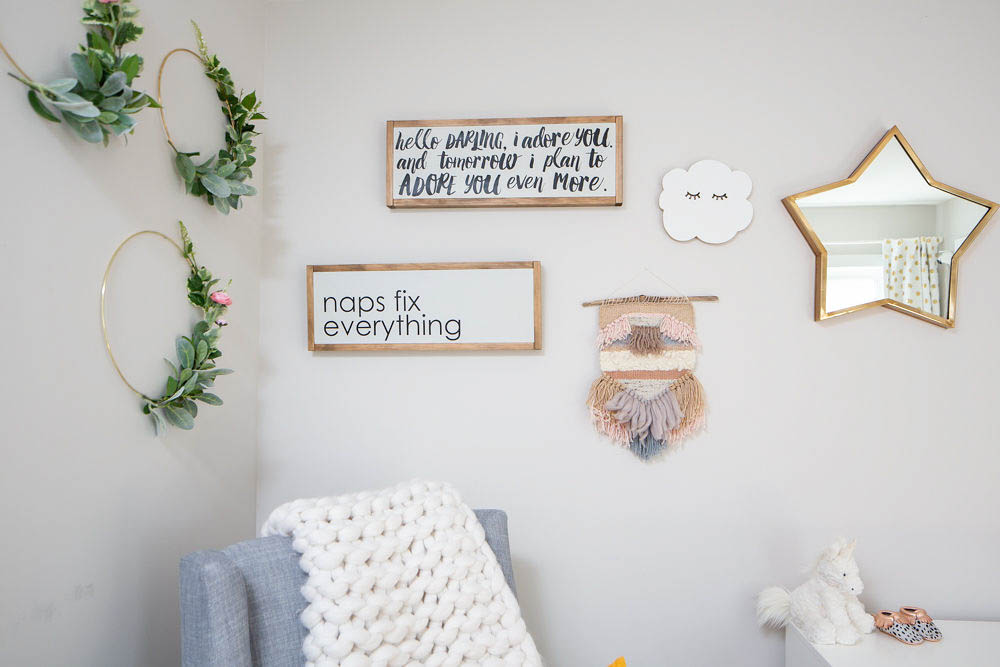 Photos by Emily John Photography
The final things was a chunky white throw blanket from Sarah Lou Co. I love how cozy this blanket is (and looks!).
Sometimes all it takes are a few minor changes to really impact how you feel about a room. If you have a room that just doesn't "feel" right, keep moving things around and trying out new things! There's nothing worse than not loving a room that you spend a LOT of time in! 🙂
You can check out the first version of Penelope's nursery here to get an idea of the things I changed!
Thanks for reading and sharing!
With love,
Jen