What's better than gathering some of your favorite people together for an evening outside enjoying the warm summer weather? Whether it's a party with your whole family, a neighborhood get together or a group of friends, we love bringing people together to enjoy delicious food, fun drink and good company on a beautiful night.
We know that party planning can be stressful so I've partnered up with Anthropologie to share 5 tips for outdoor entertaining! These tips will make your next outdoor party a breeze and one your guests will remember for a while!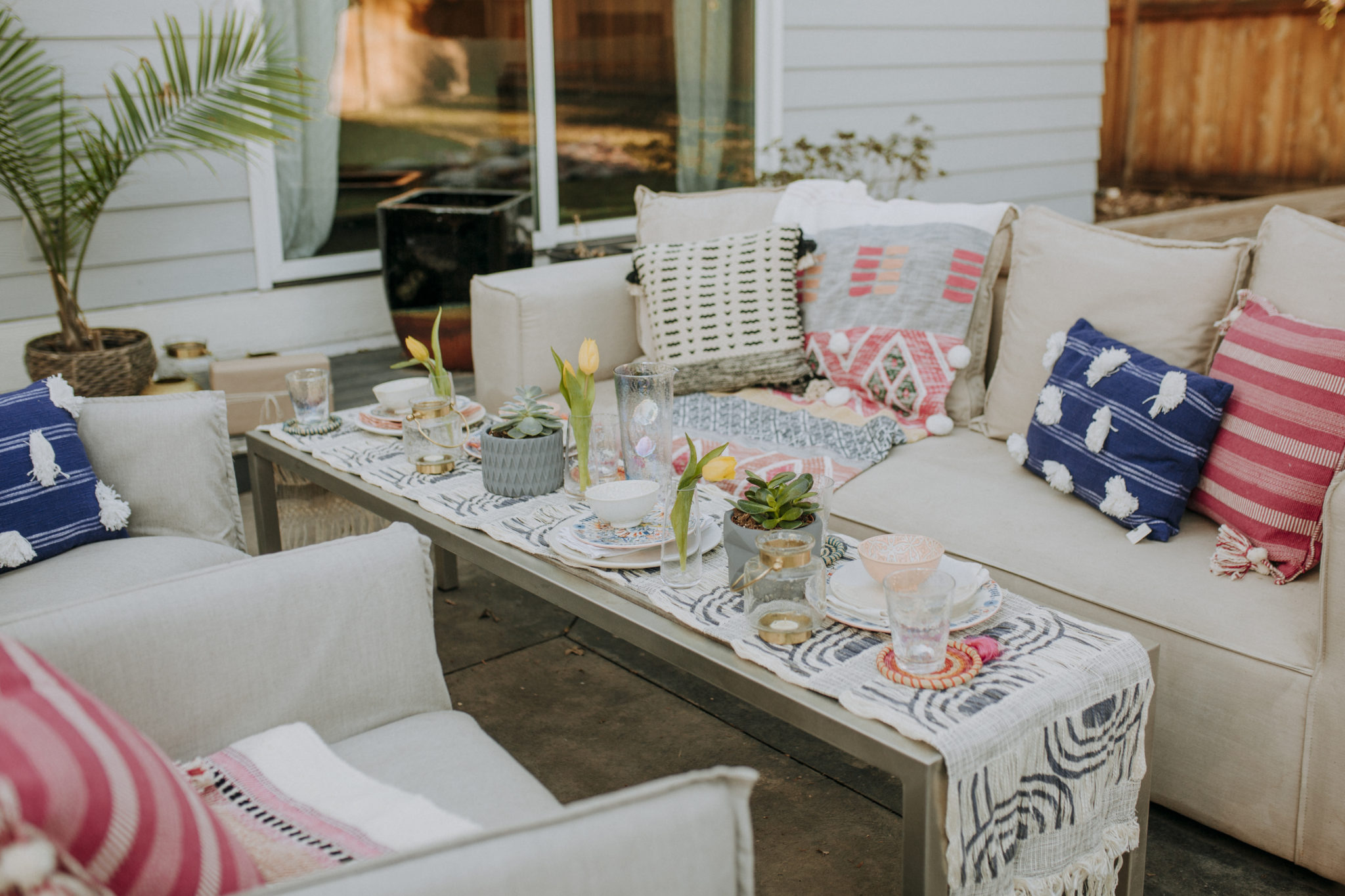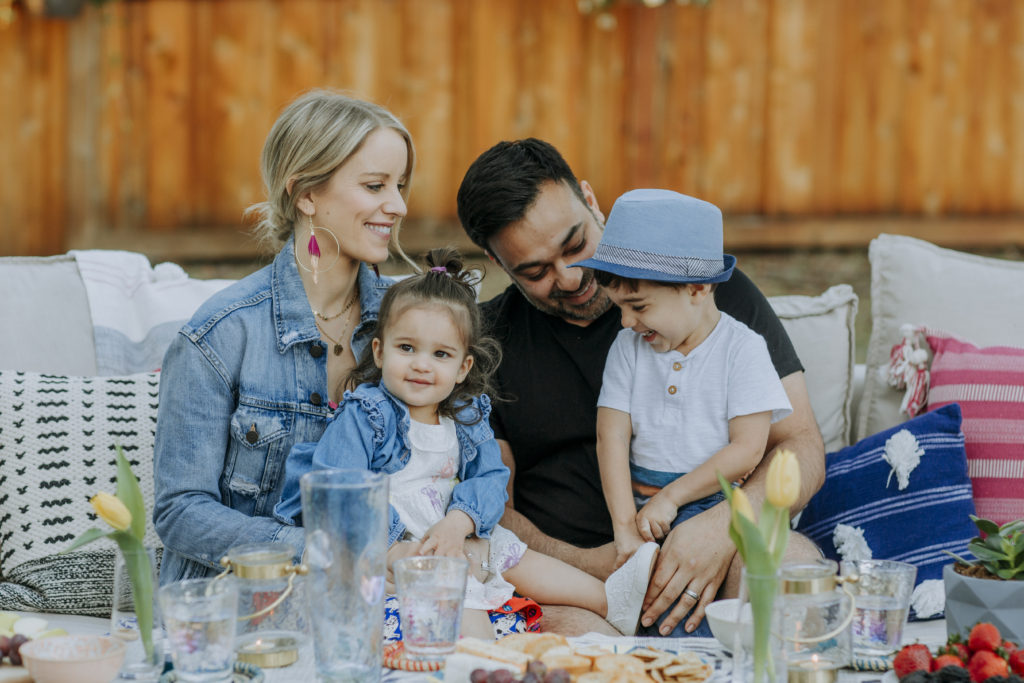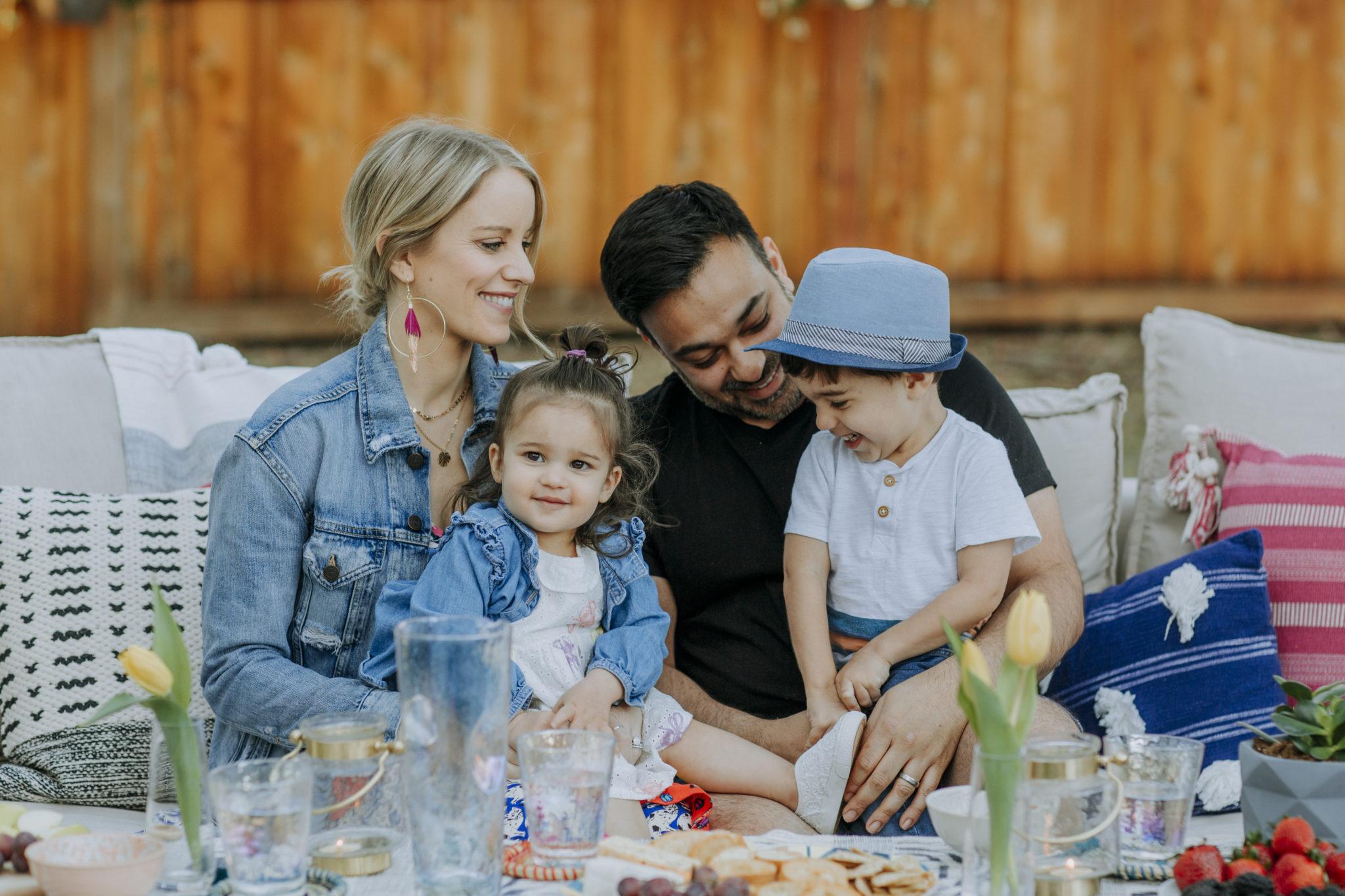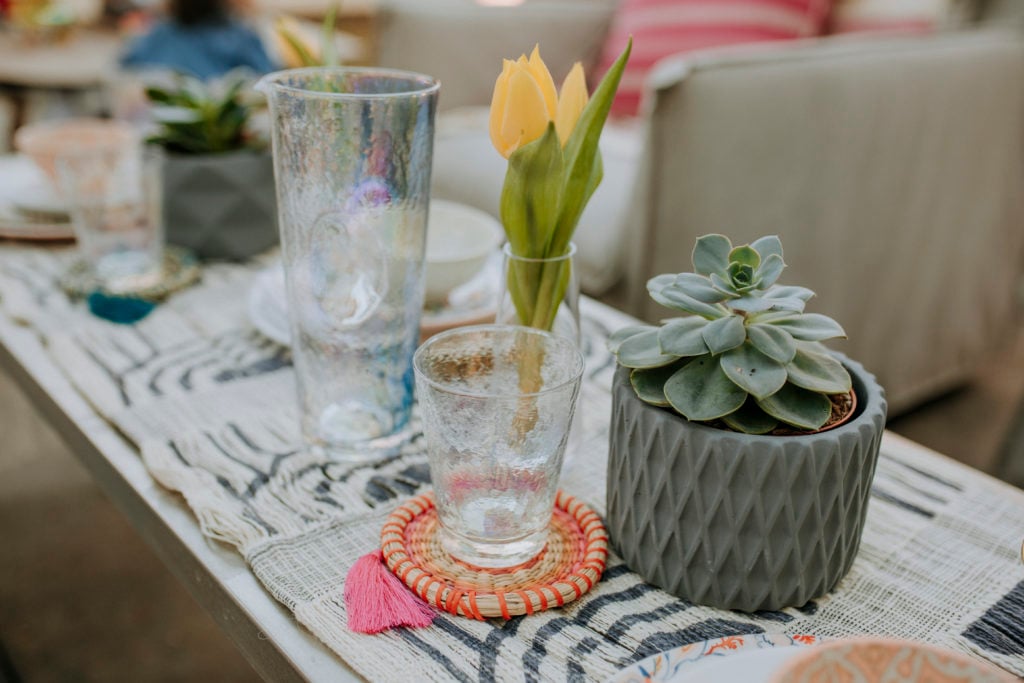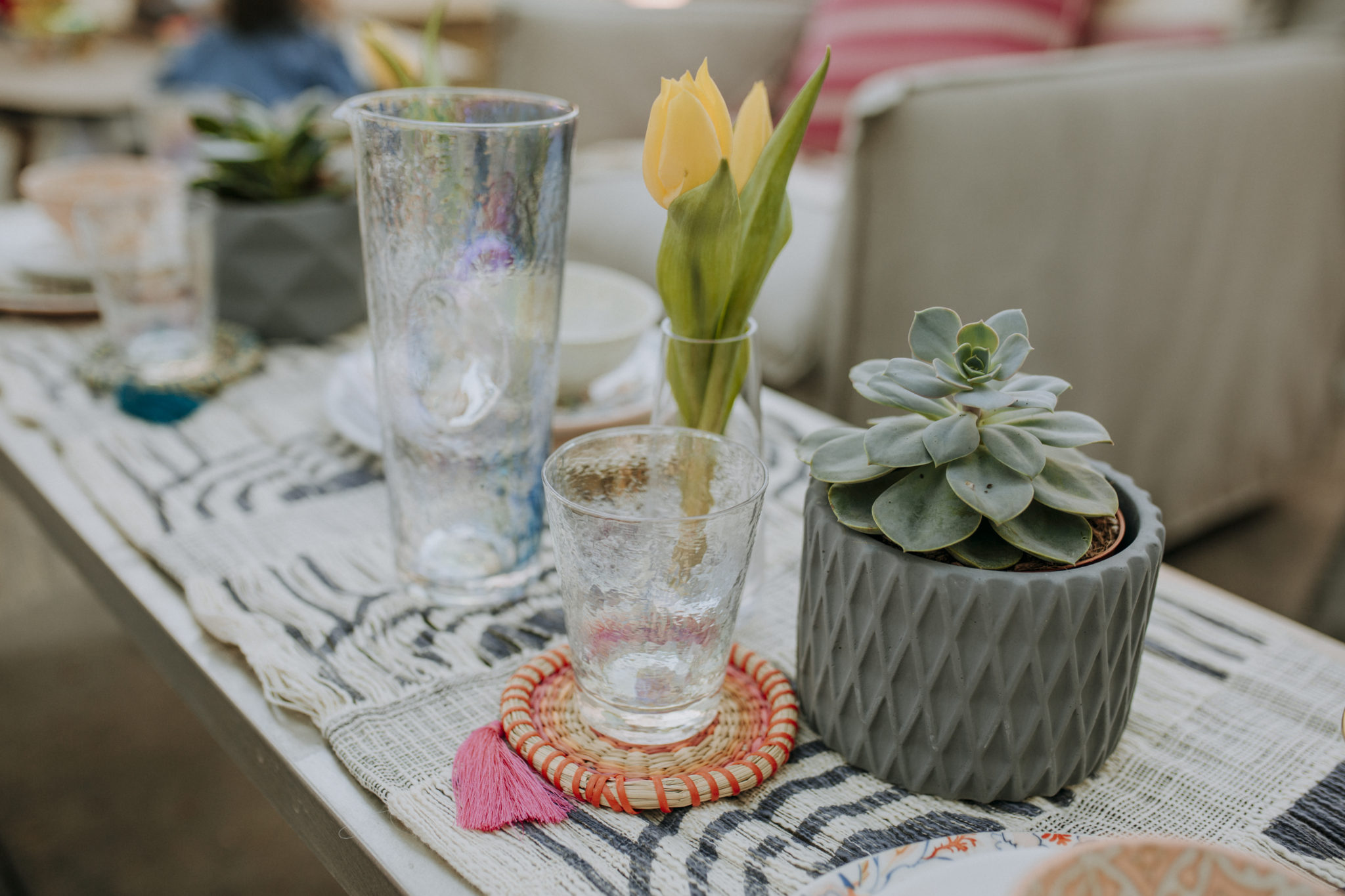 5 Tips For Outdoor Entertaining
1. Prepare what you will serve.
Will you serve just apps? A full meal? What will the drink be?
We love having a "signature drink" just for your party! Prepare a signature, summer cocktail, maybe something fizzy – make it virgin for the kids, and then adults add the liquor later 😉 This is a great option for pregnant and breastfeeding moms and something fun to share with the kids – and bonus, only one drink to prepare!
Don't forget about dessert! Maybe a sundae bar?? What about s'mores and a bonfire? Make it fun for both the adults and the kids!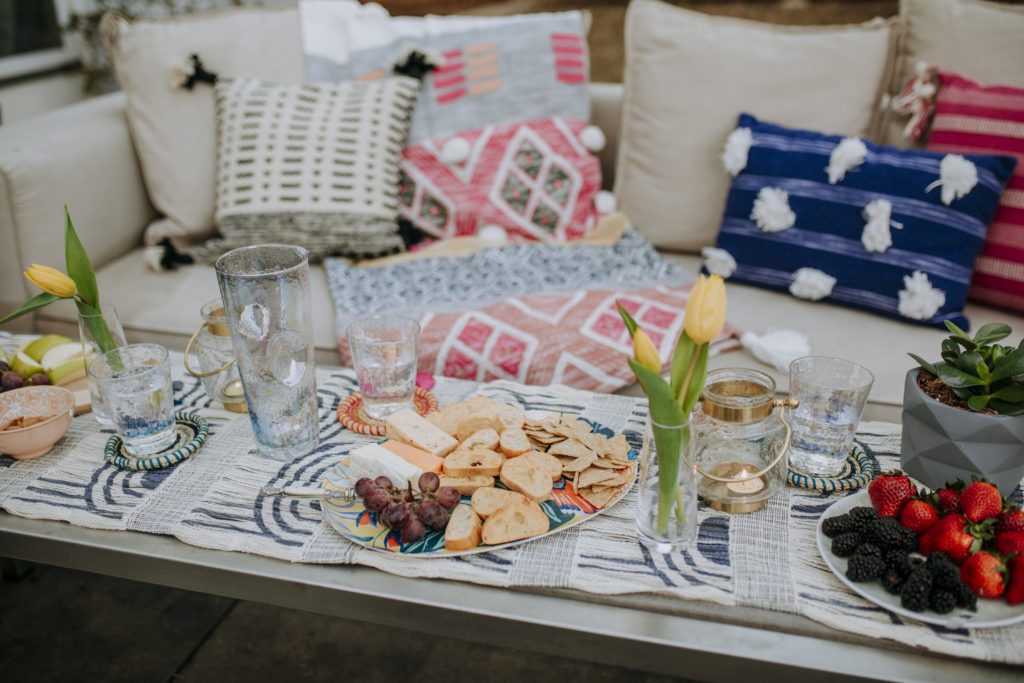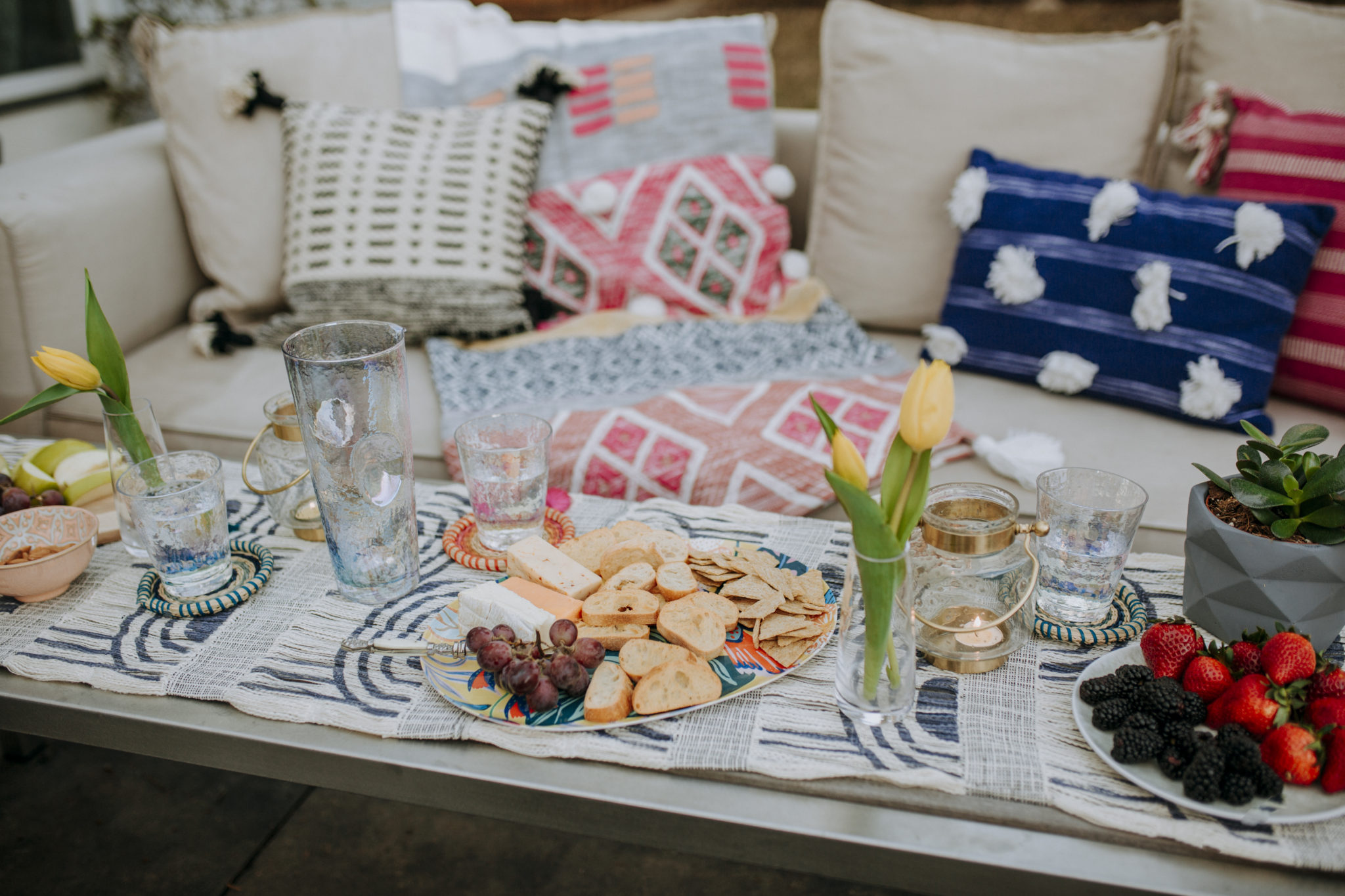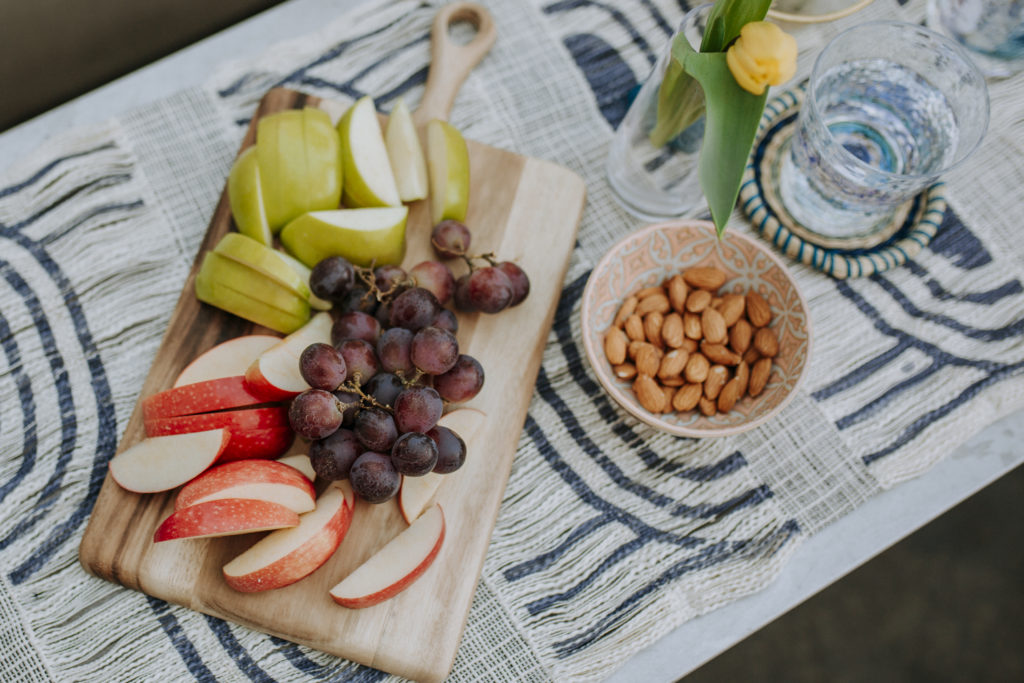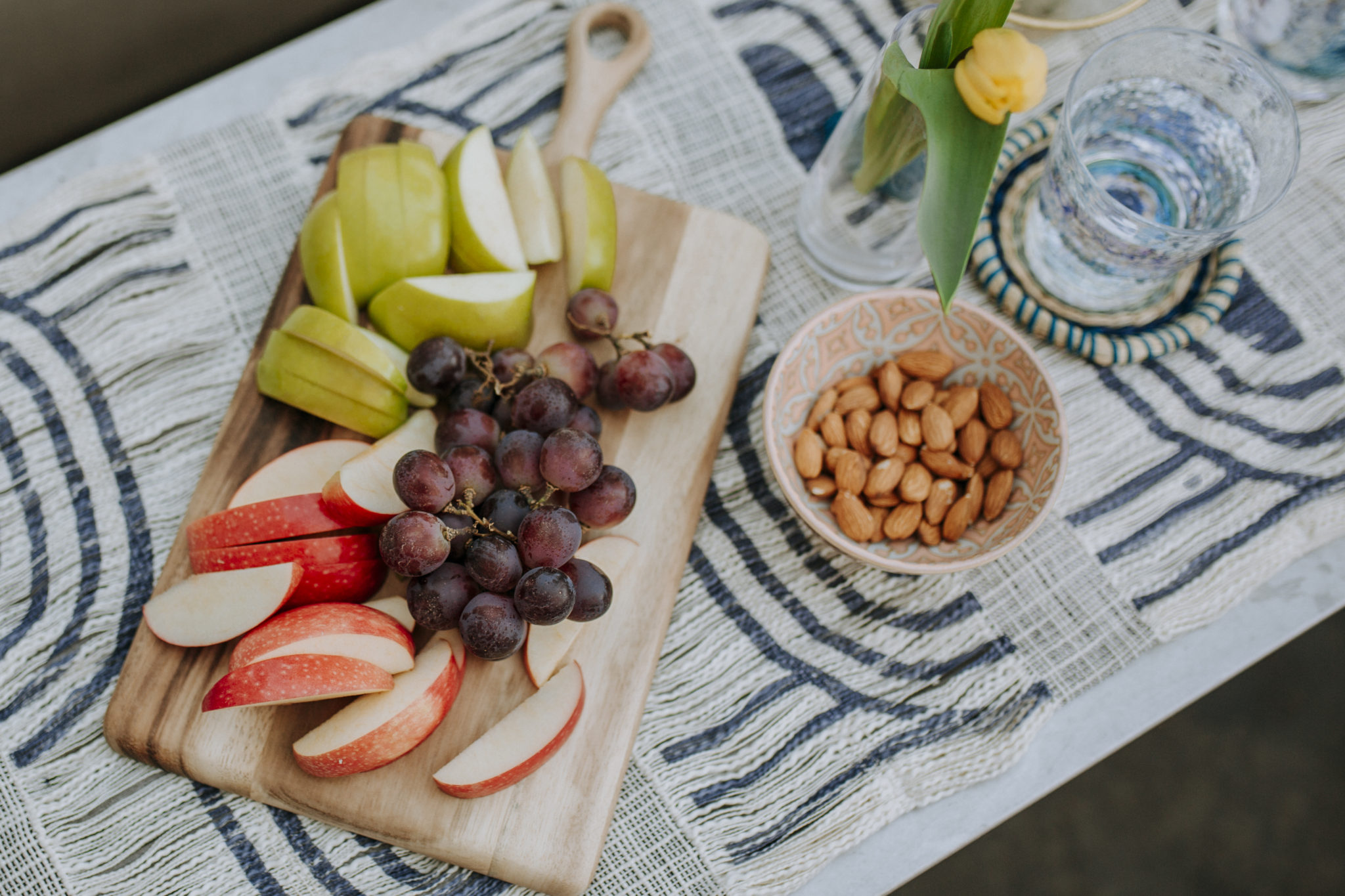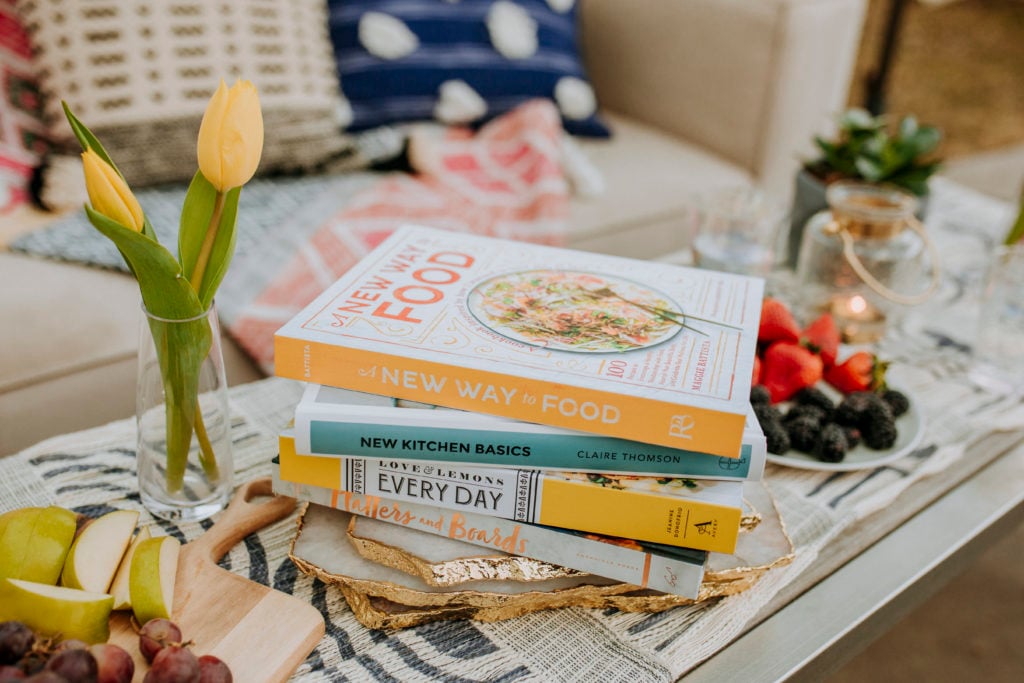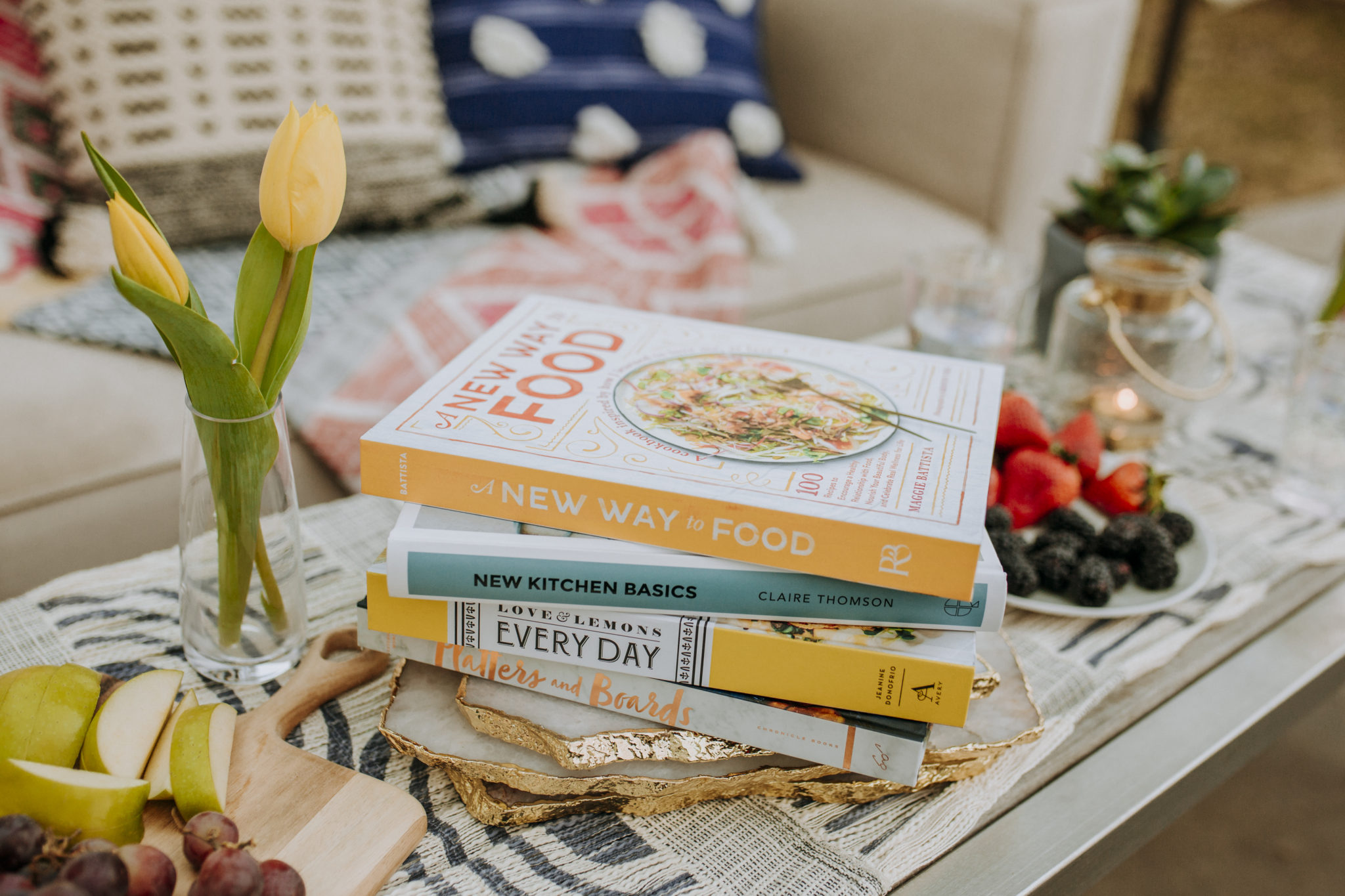 Try one of our favorite cookbooks:
Whole by Natural Harry (a vegan cookbook!)
More with Less (think less ingredients and less steps – my kinda cookbook!)
Platters and Boards (to create Instagram worthy cheese and charcuterie boards)
2. Prep the table and serving area.
Tablescaping is important and sets the tone for the evening. Think fun, elegant place settings, unique name cards and greenery, flowers and candles flowing throughout the table.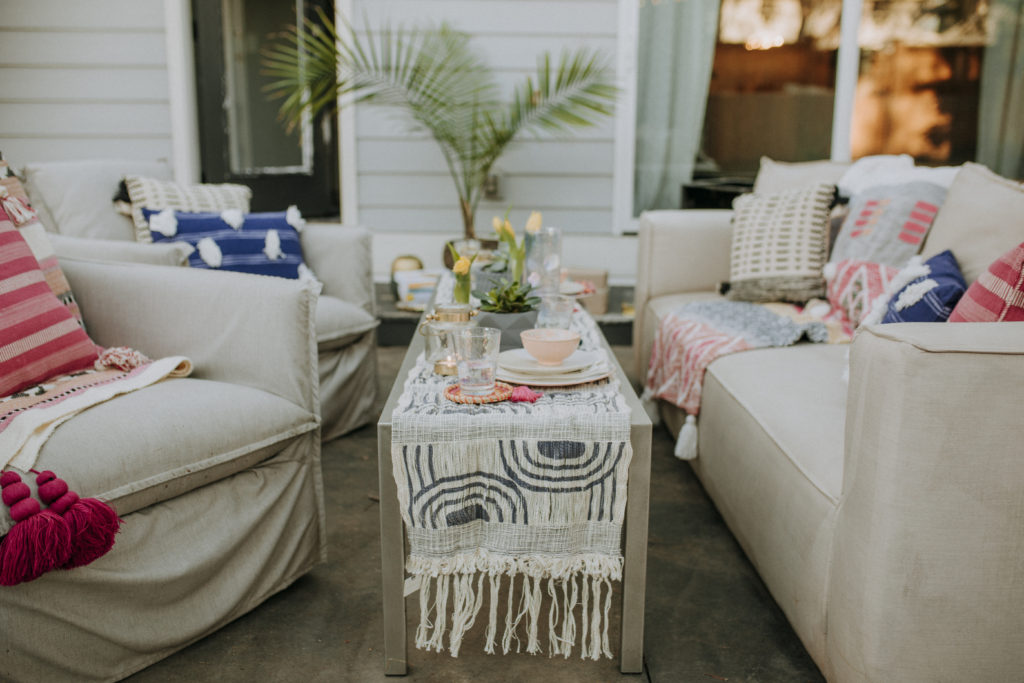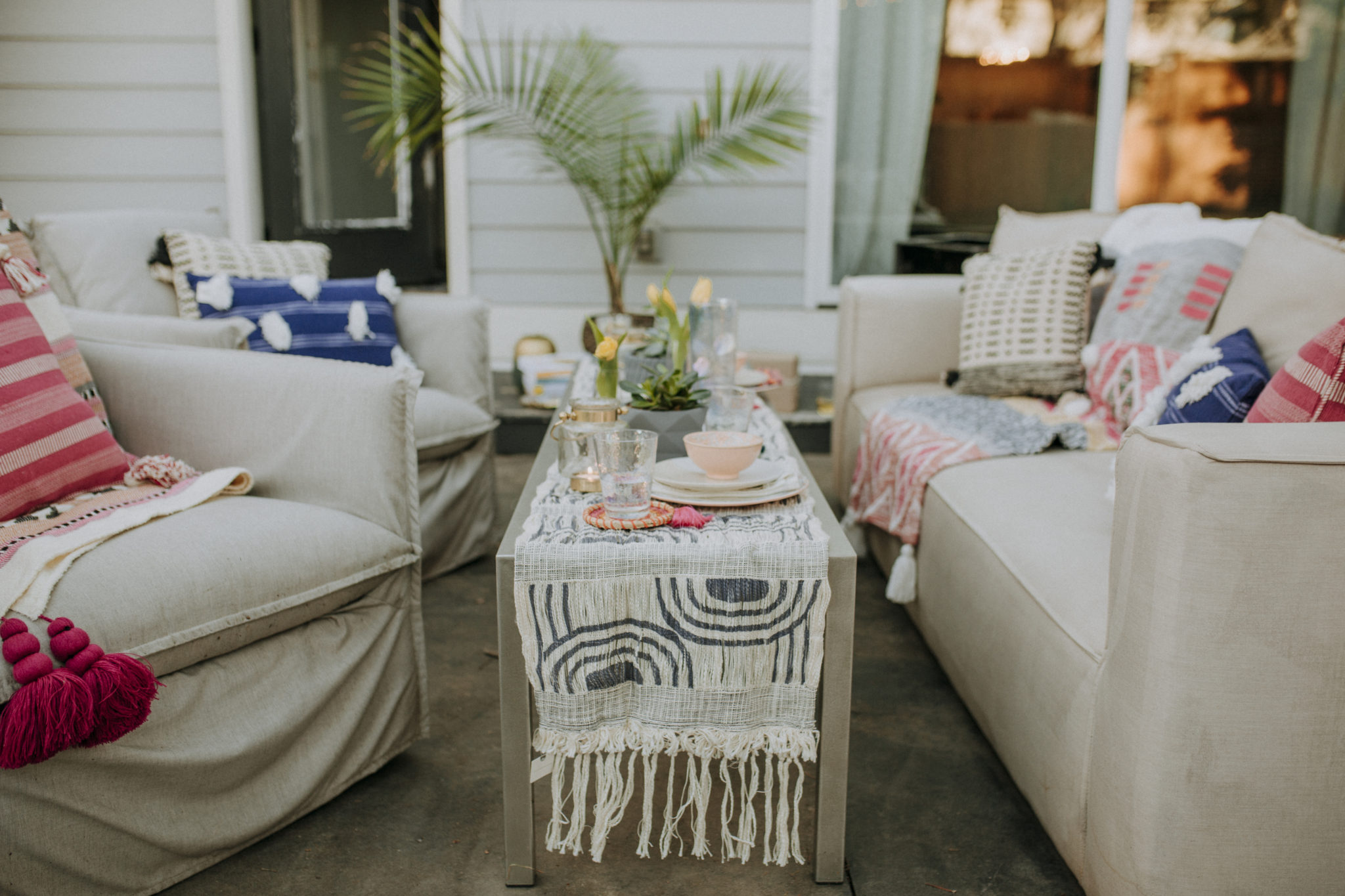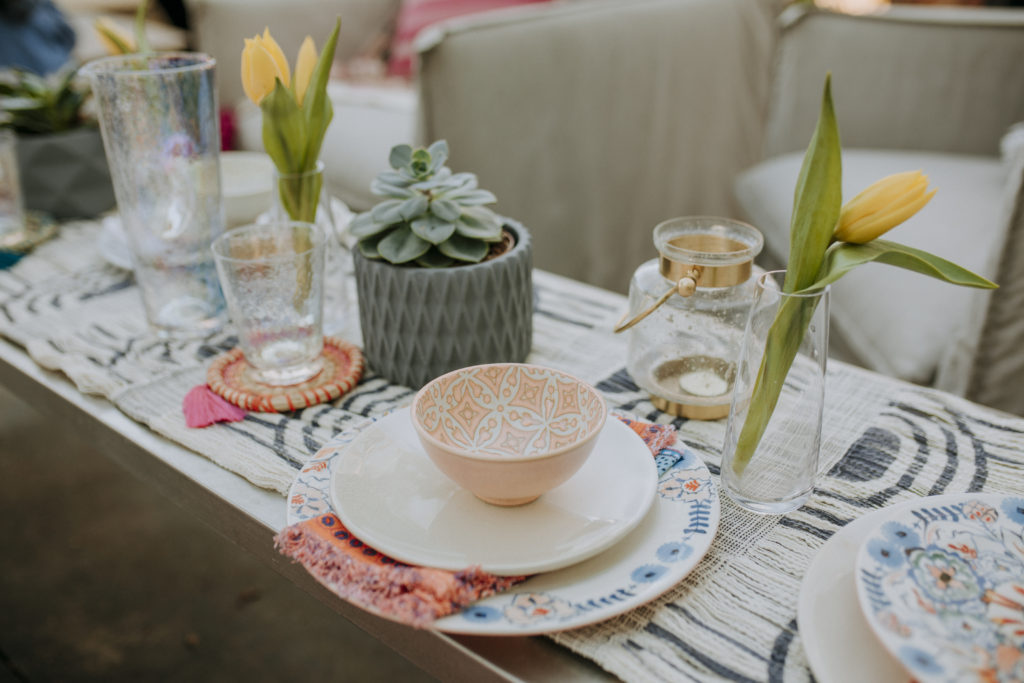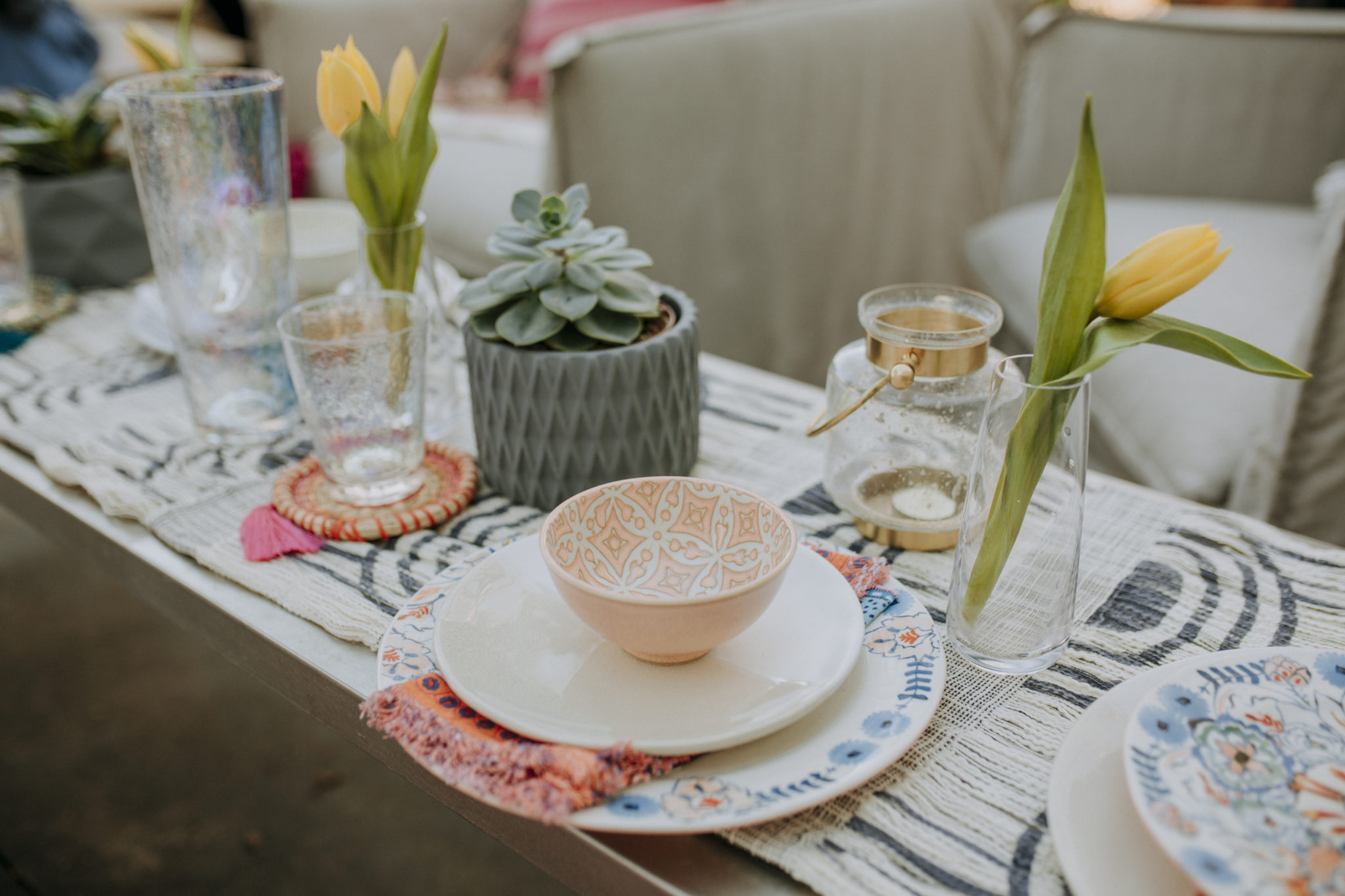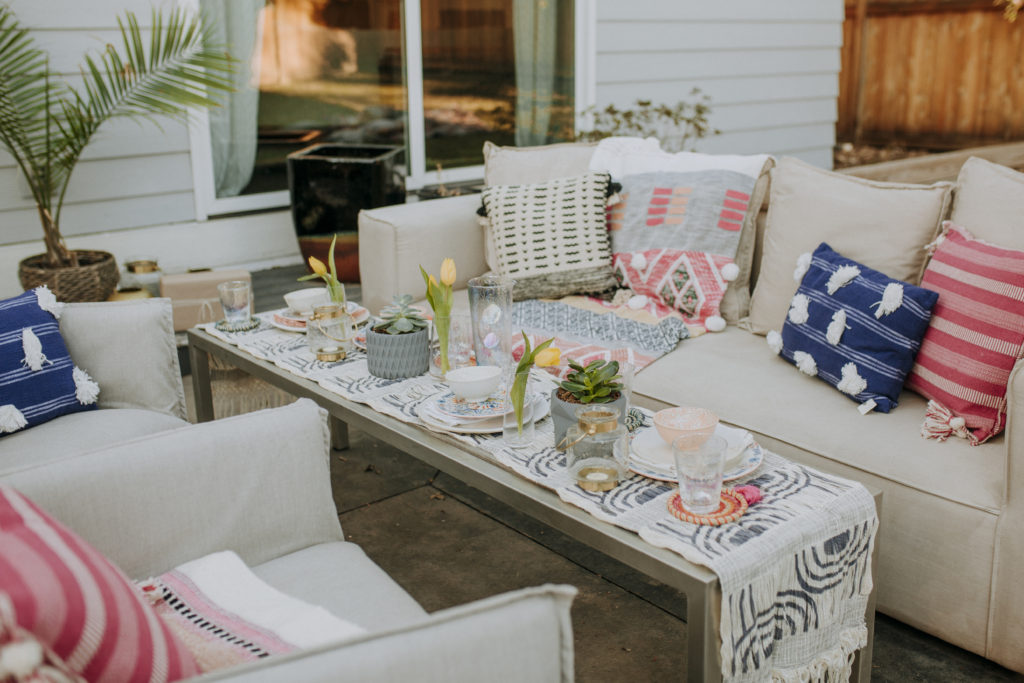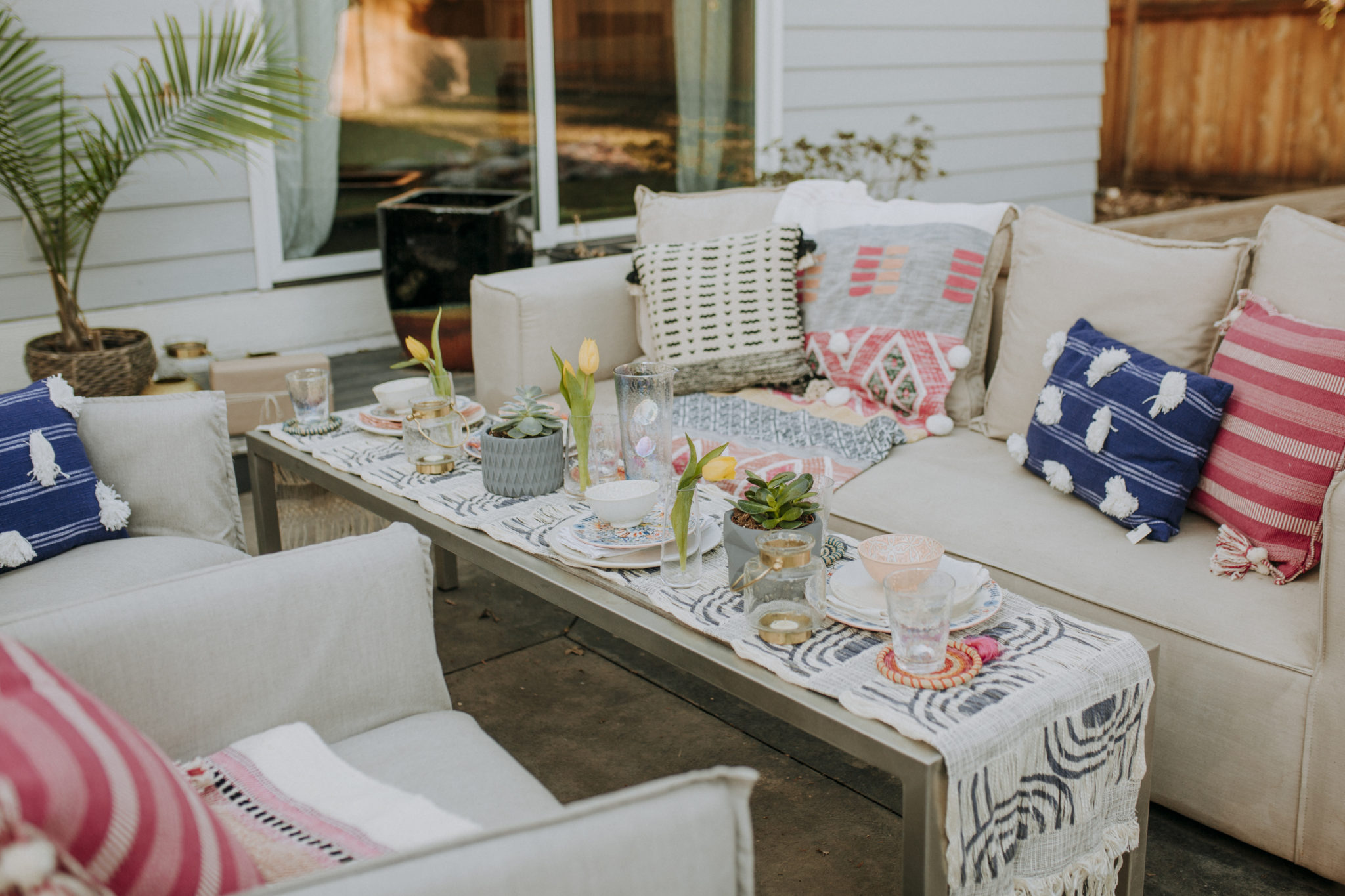 And don't forget about the kids! Create a space for the kids to that is fun and inviting so kids will want to stay in their seat! Putting paper down and having cups of crayons at each seat (watercolors if the kids are older!) will set the tone for fun!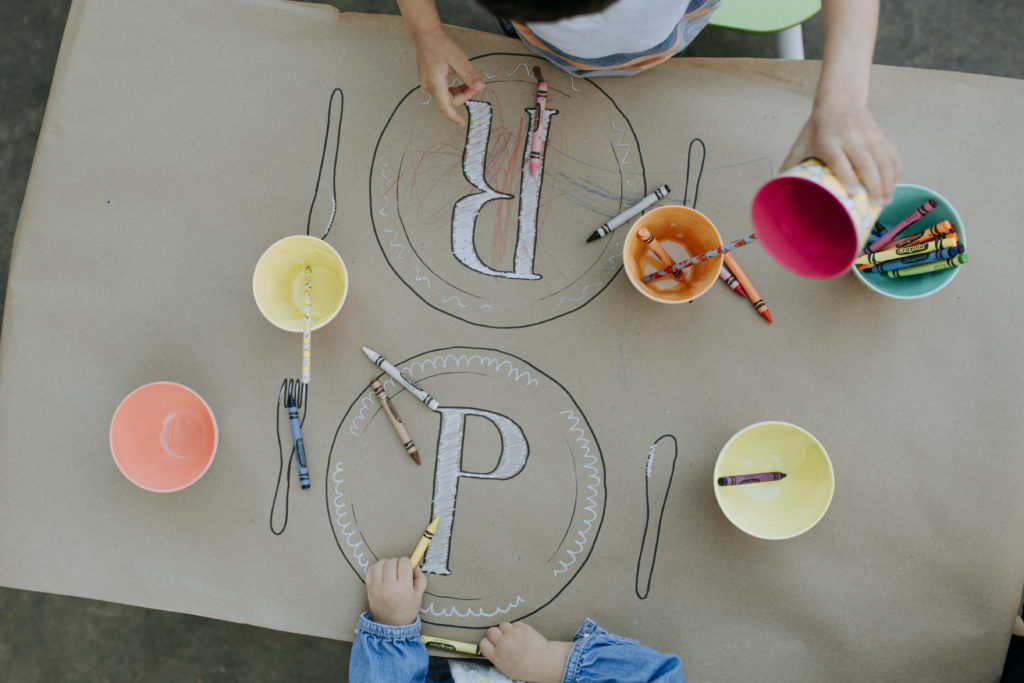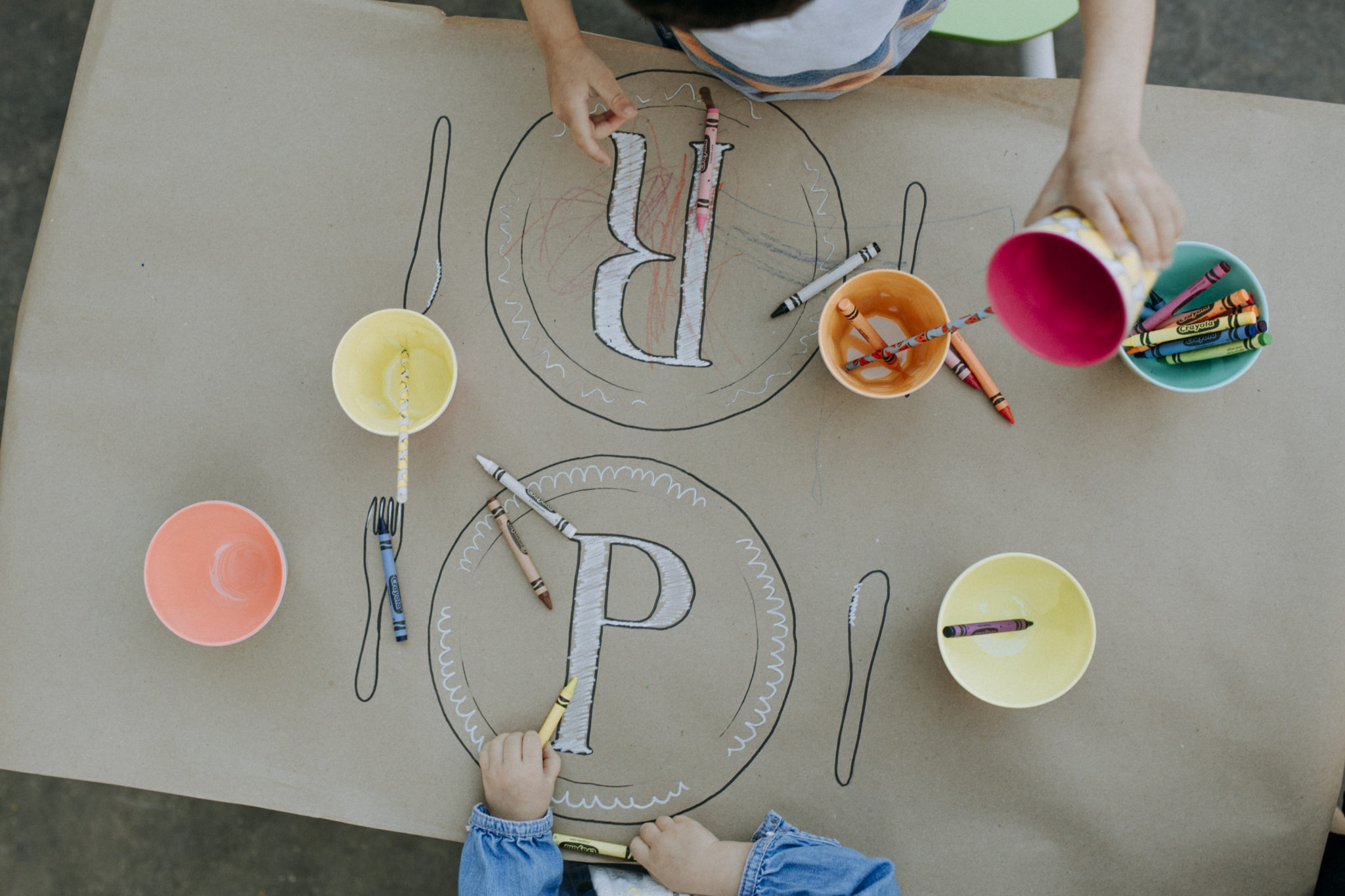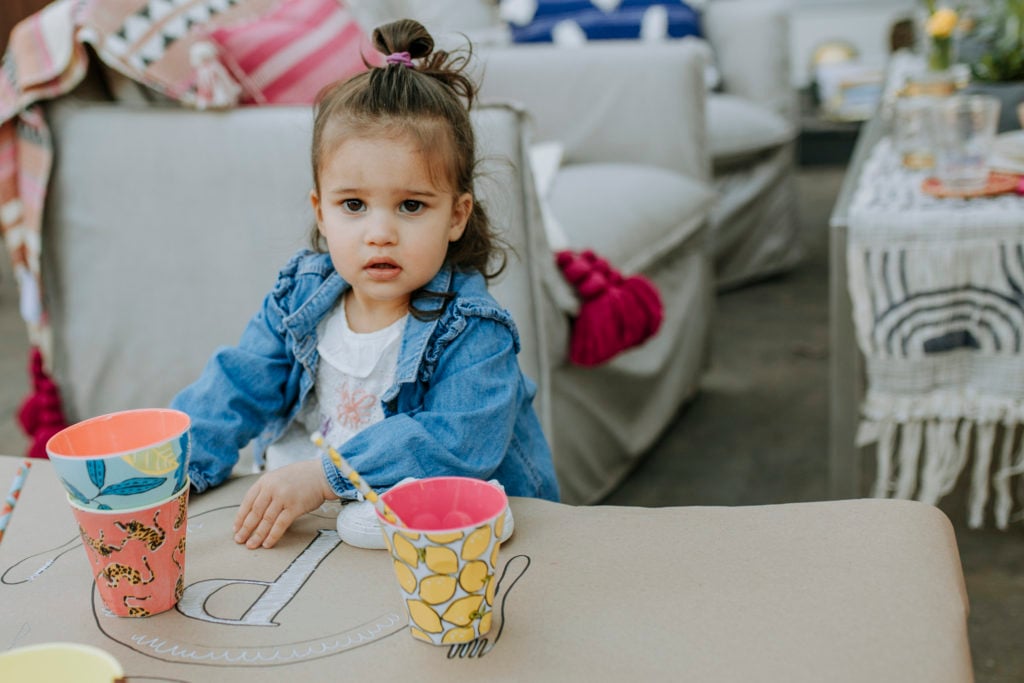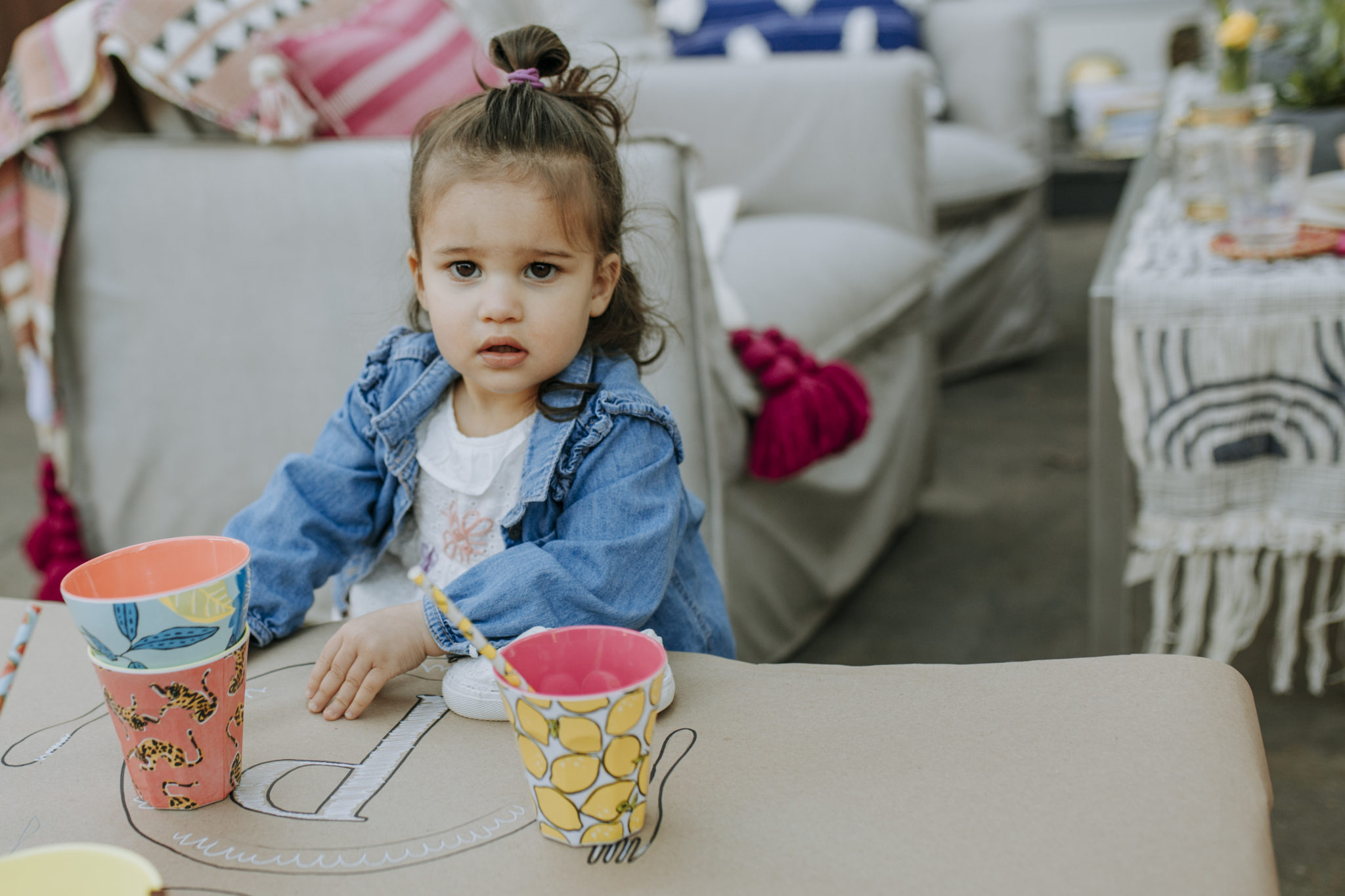 Some of our favorites:
Classic white dinnerware for the adults.
Break away from your typical wine glasses with these lustered wine glasses.
Fun glasses and paper plates that kids will LOVE! (We brought Roy in to the store and he convinced Rishi to get him and Penelope each a cup haha!
3. Prep the activities.
If kids will be present make sure it's kid friendly. Bean-bag toss, croquet, or ladder toss are great adult games that kids can play as well. These are great to have out so the kids can play while the adults finish their meal or enjoy some adult conversation!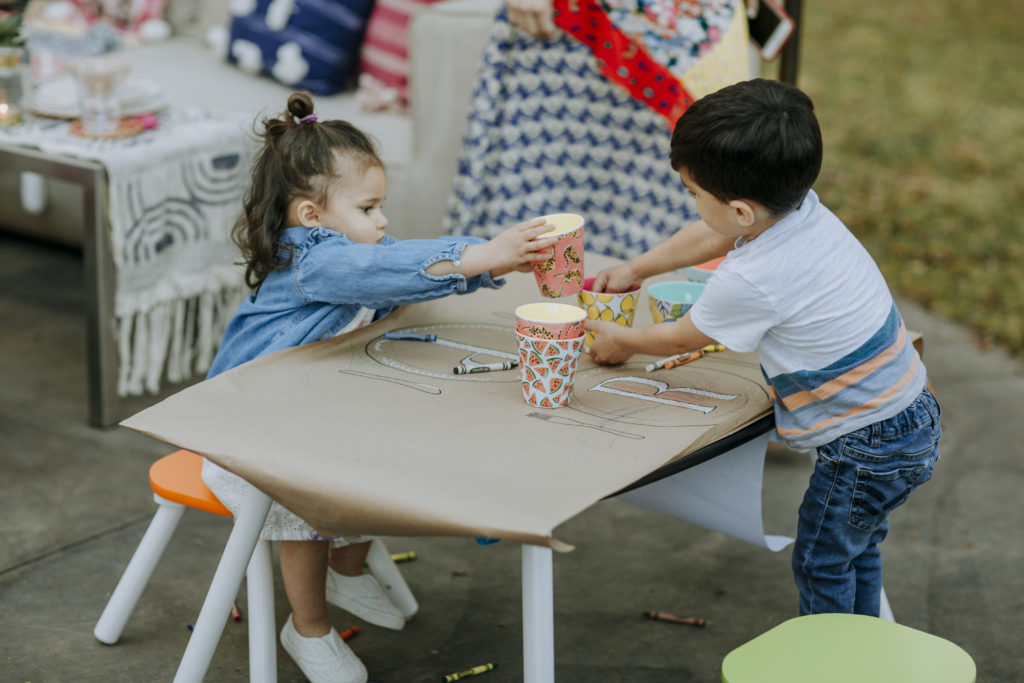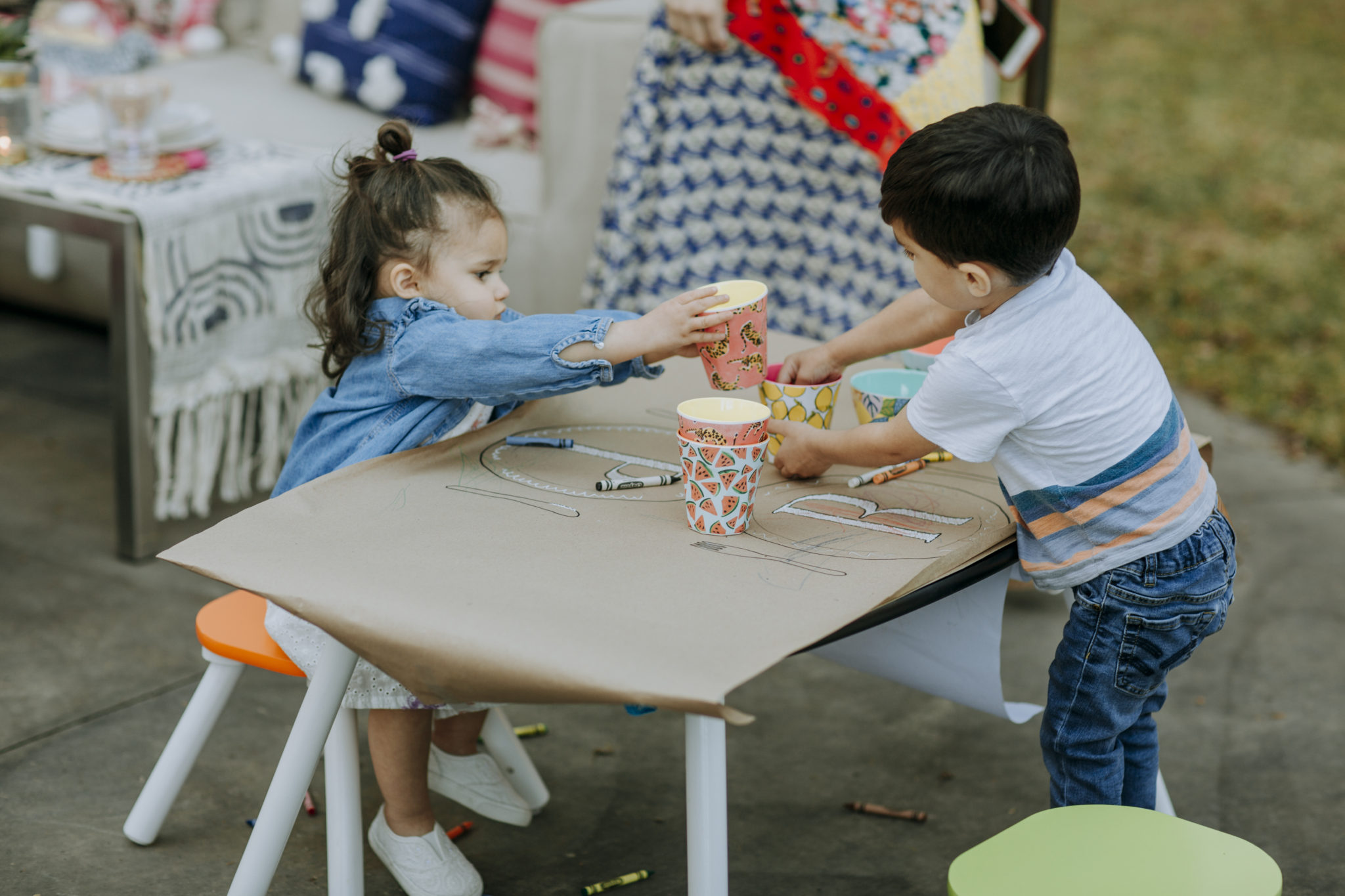 Or try one of these for the kids:
This fun puzzle and activity books are sure to keep them occupied!
4. Prepare your space!
Prepare your space, and hide your clutter. Put away that lawn mower or watering can and create an inviting space.
Bring your inside living space outside – it's a reflection of you! Add twinkle lights and some potted plants plants to create a sitting area separate from the dining table to allow for more space to entertain in. Especially in MN, we need to enjoy our summer months while we can!
You can even put down some cozy blankets for kids and adults to sit on as they chat.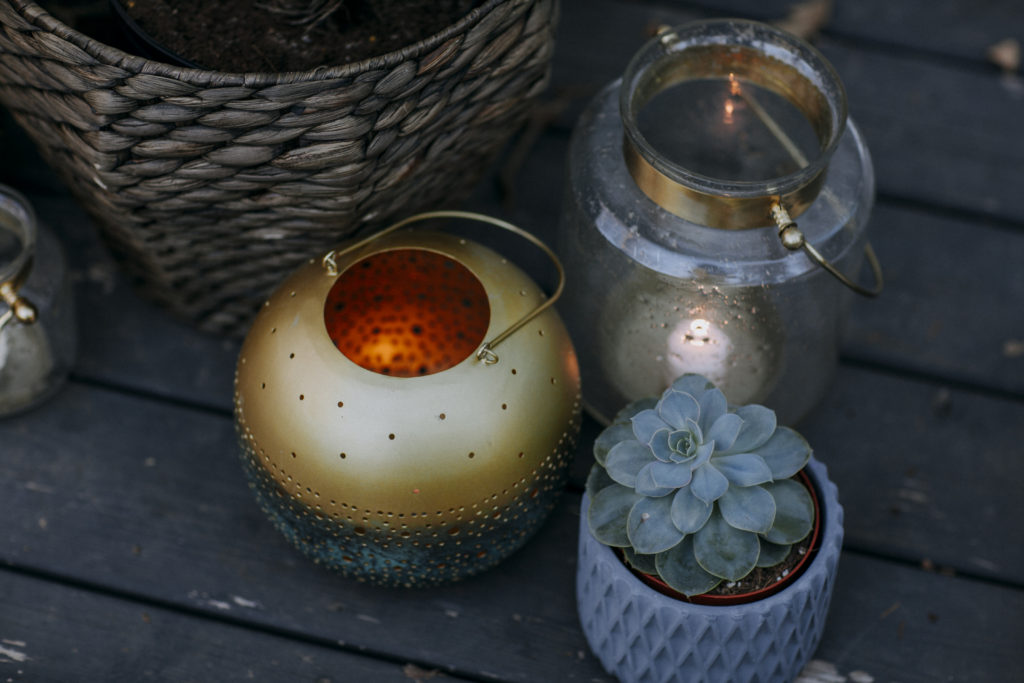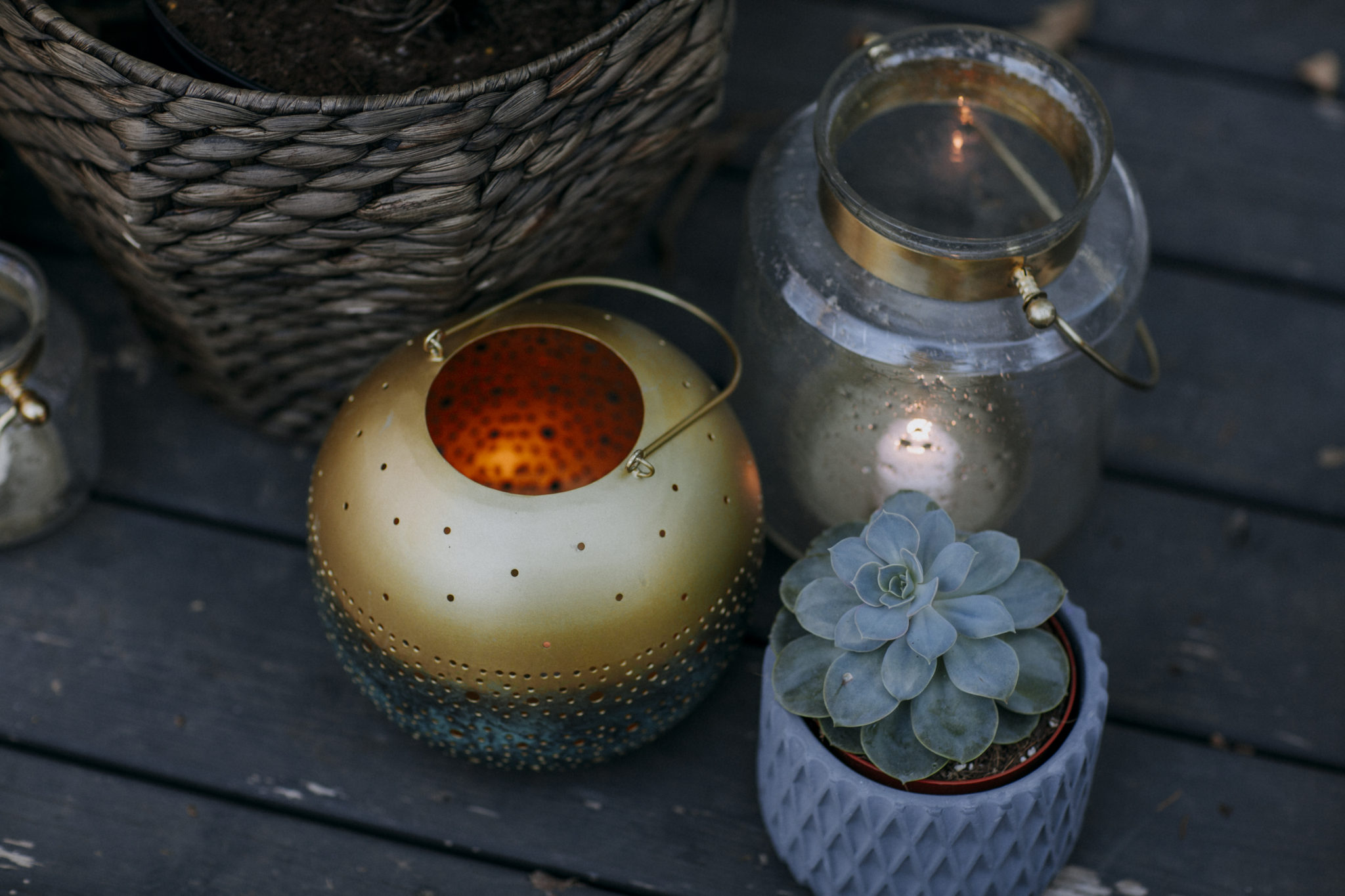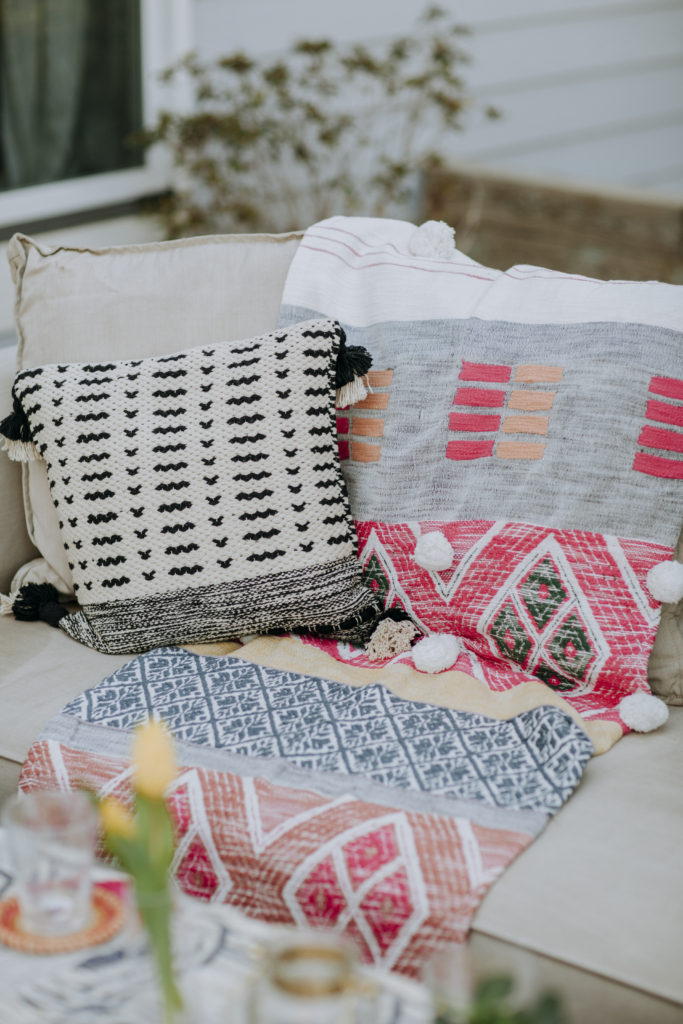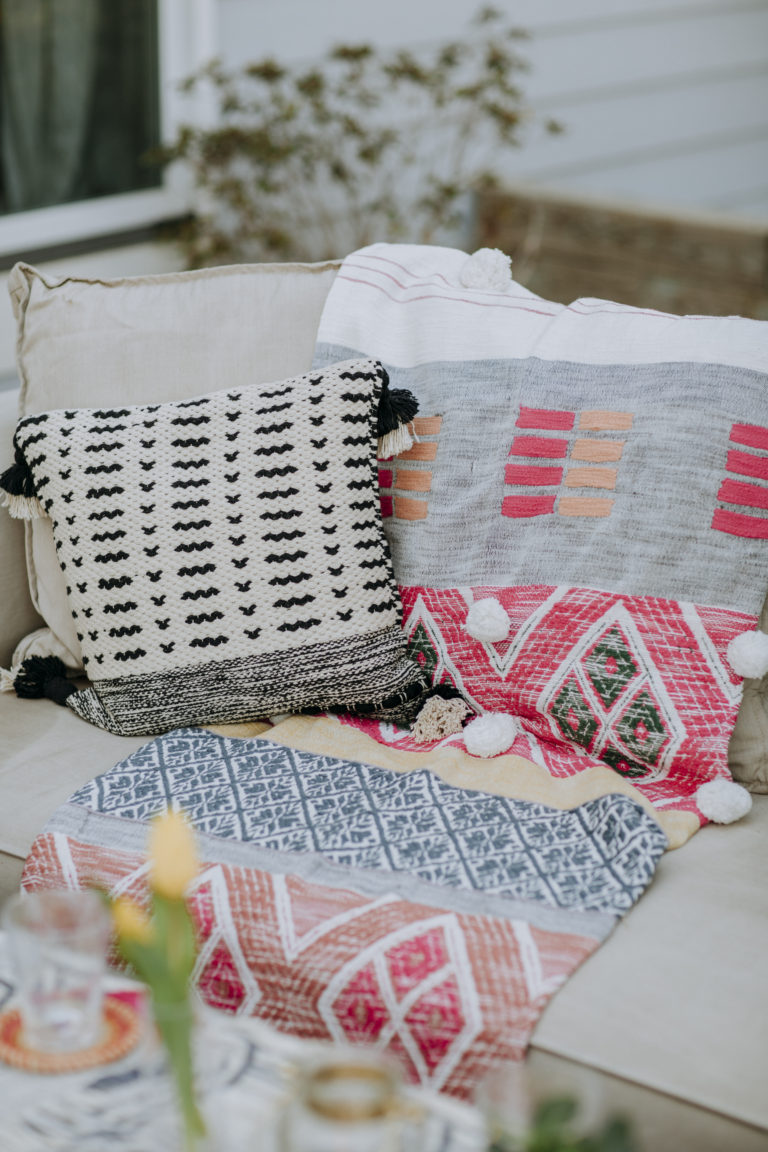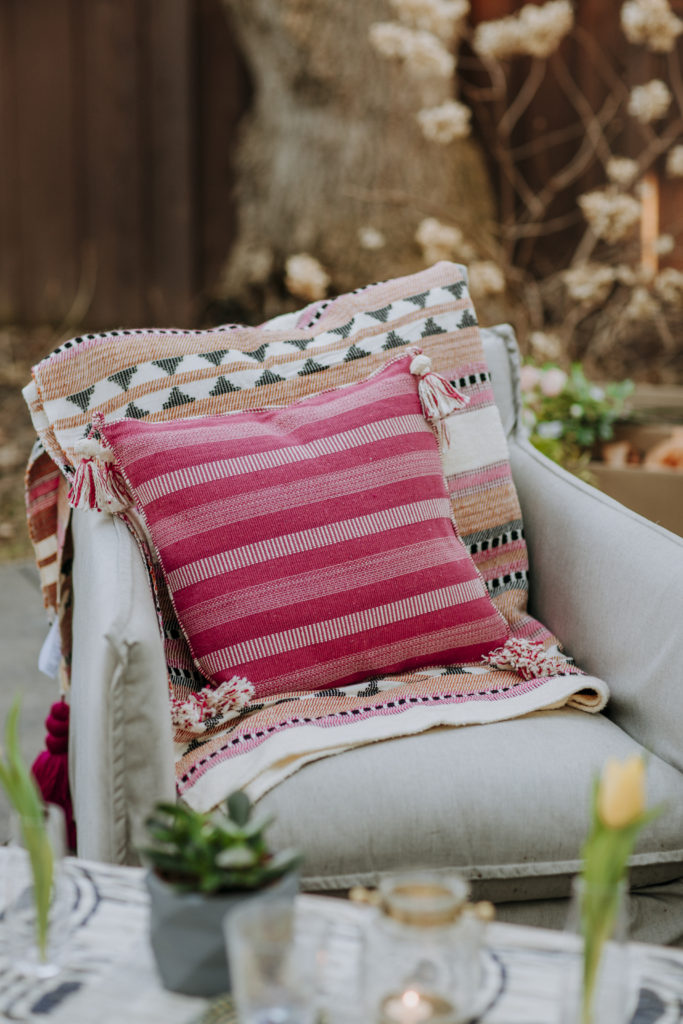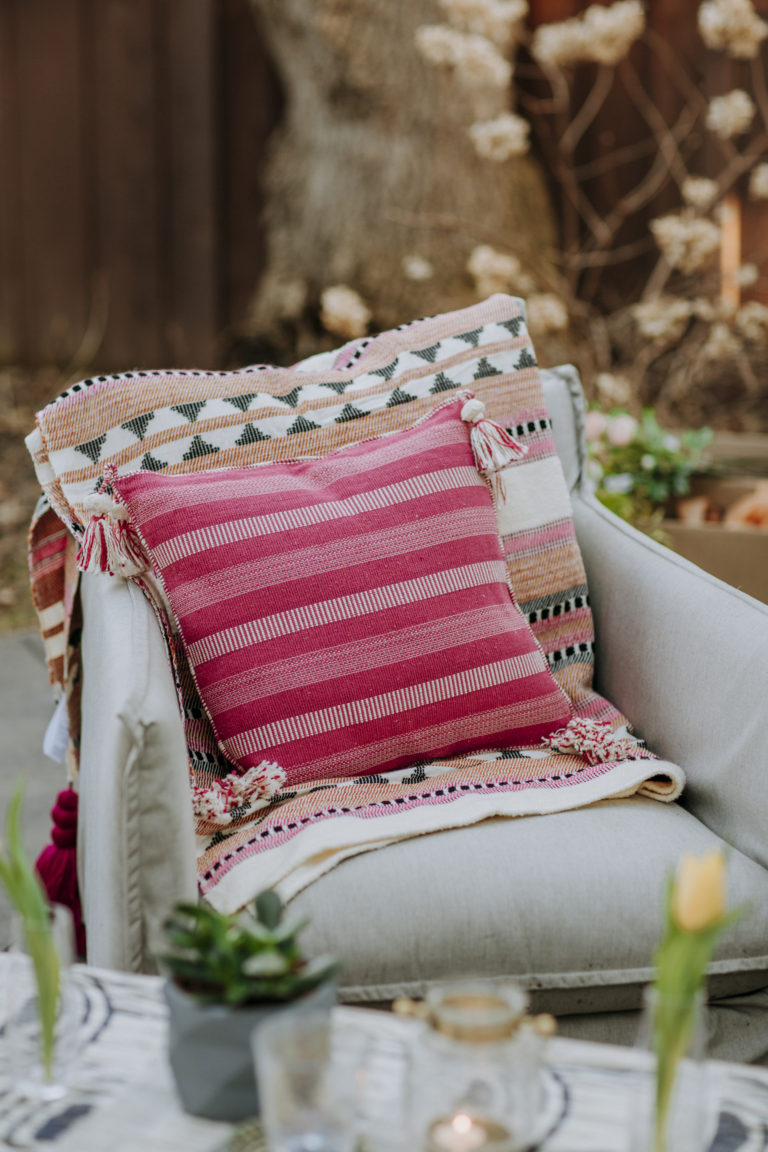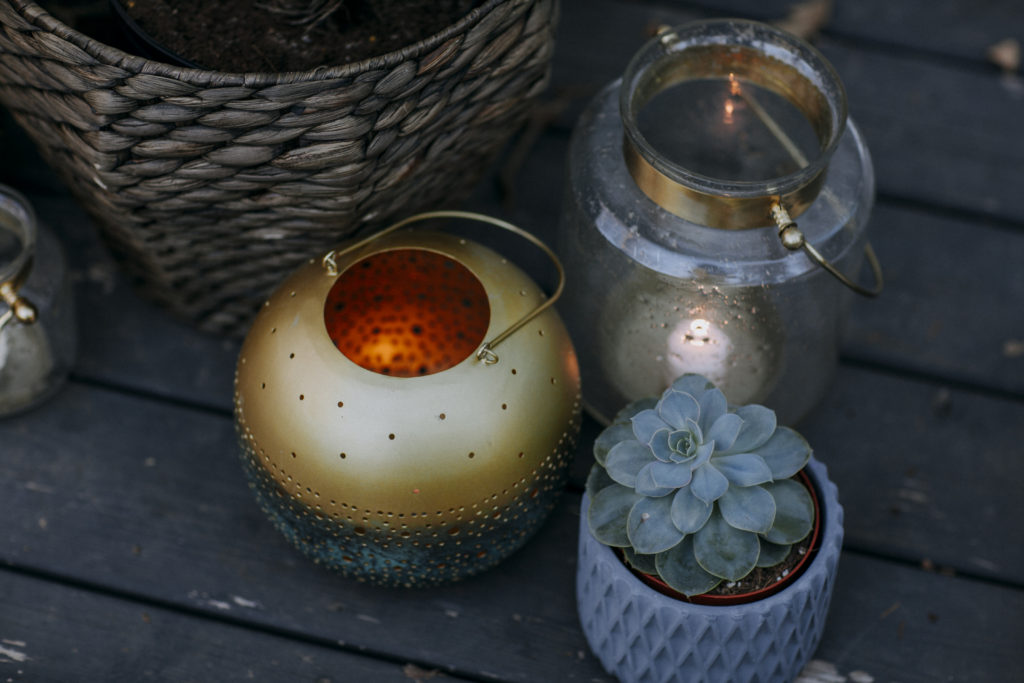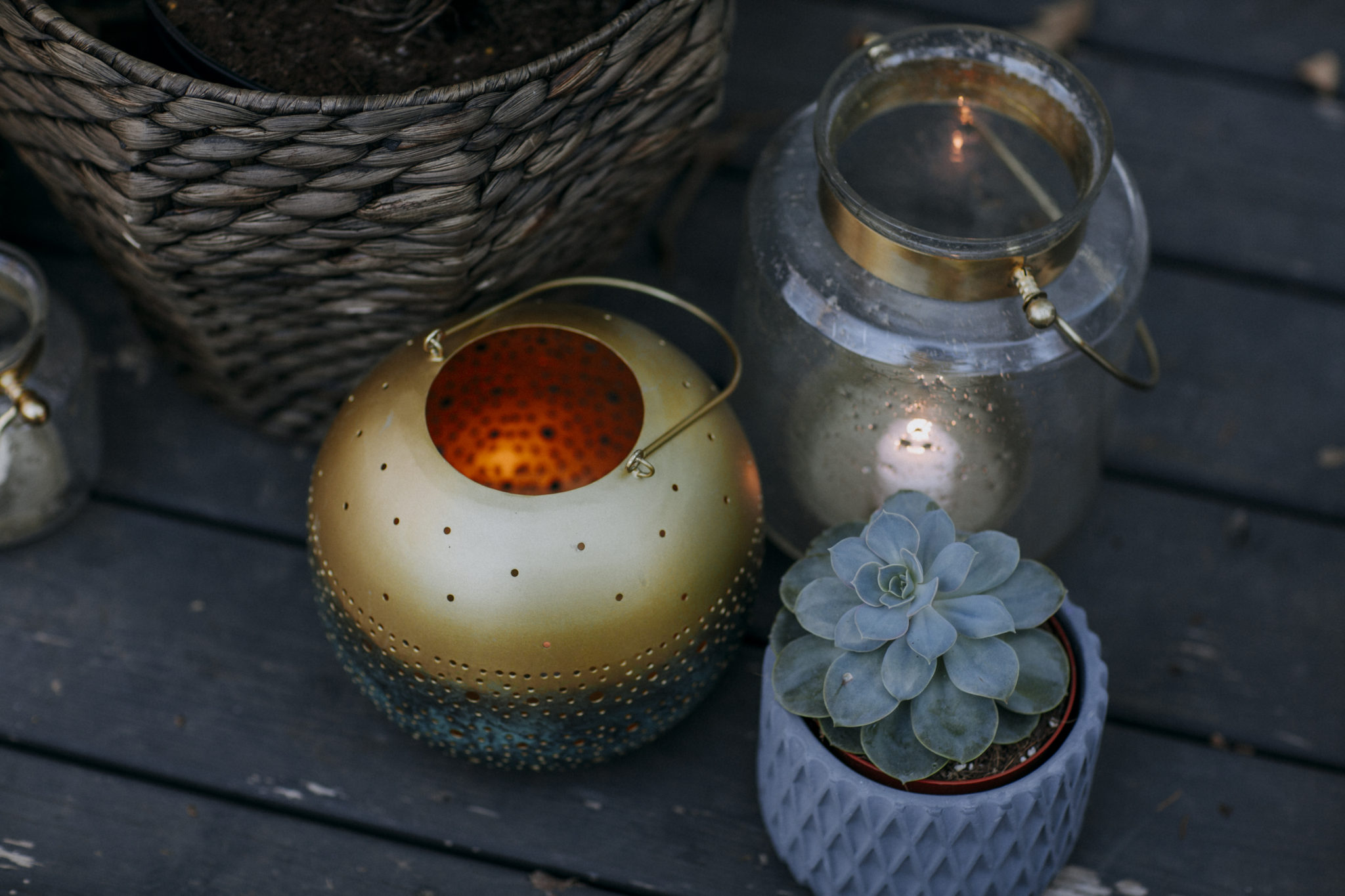 A few things to include outside:
Citronella Incense Sticks so mosquitos stay away!
An umbrella to keep your guests shaded.
Place a few pillows on your outdoor furniture to make things cozy!
A fun lantern or two to add a special glow to your space as the sun goes down.
5. Dress yourself.
Plan ahead and wear something comfortable yet stylish. Something to play games in with the kids. Something you might not mind getting grass stains on.
Make a statement with your accessories! A fun necklace or some big earrings, (or both!) are always great options for outdoor parties.
I adore this 52 Conversations dress for hosting parties! It's comfortable enough to be able to tend to the kids and my guests yet still stunning!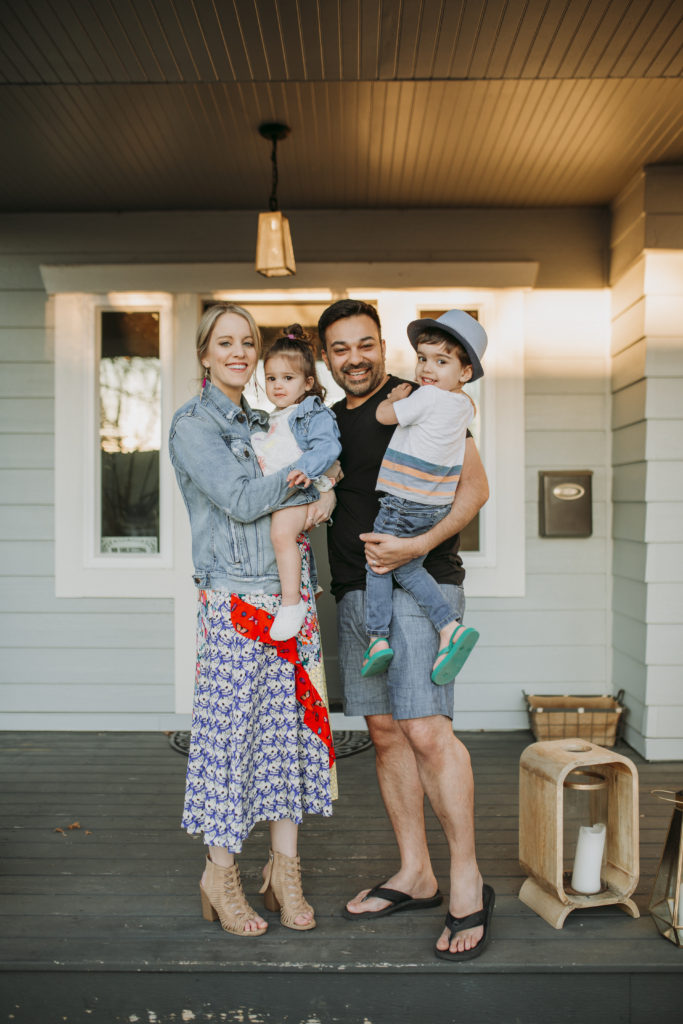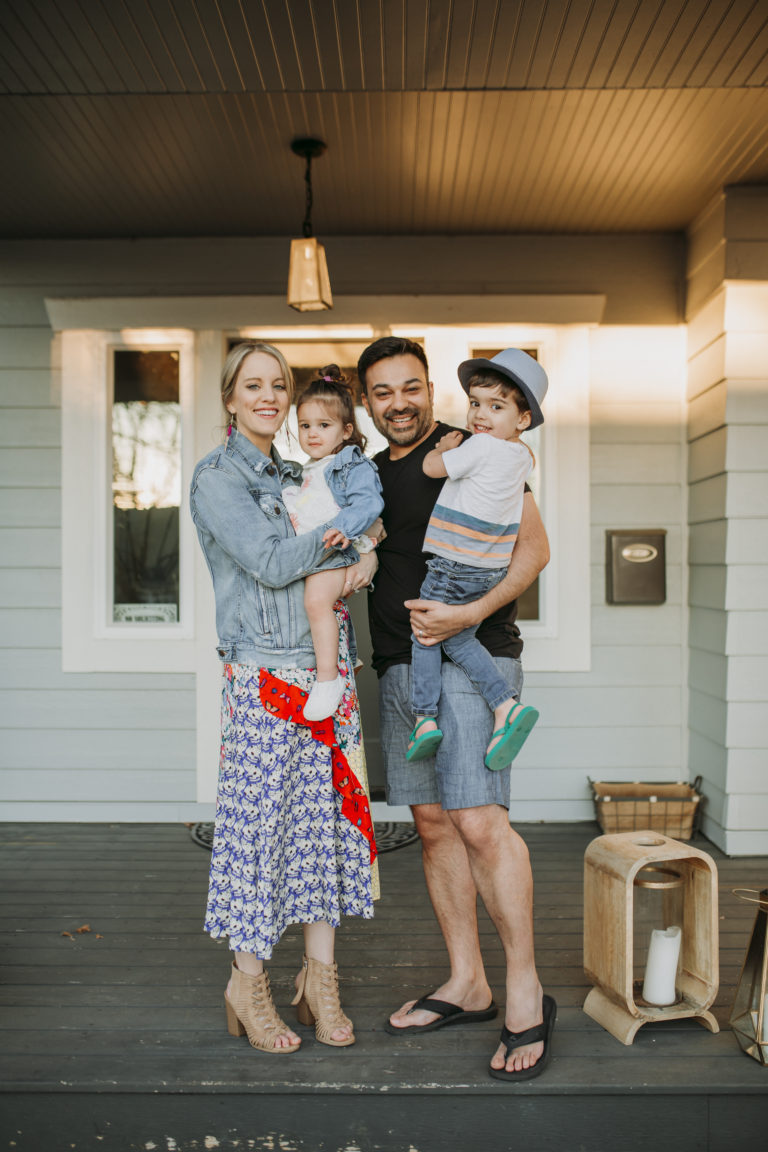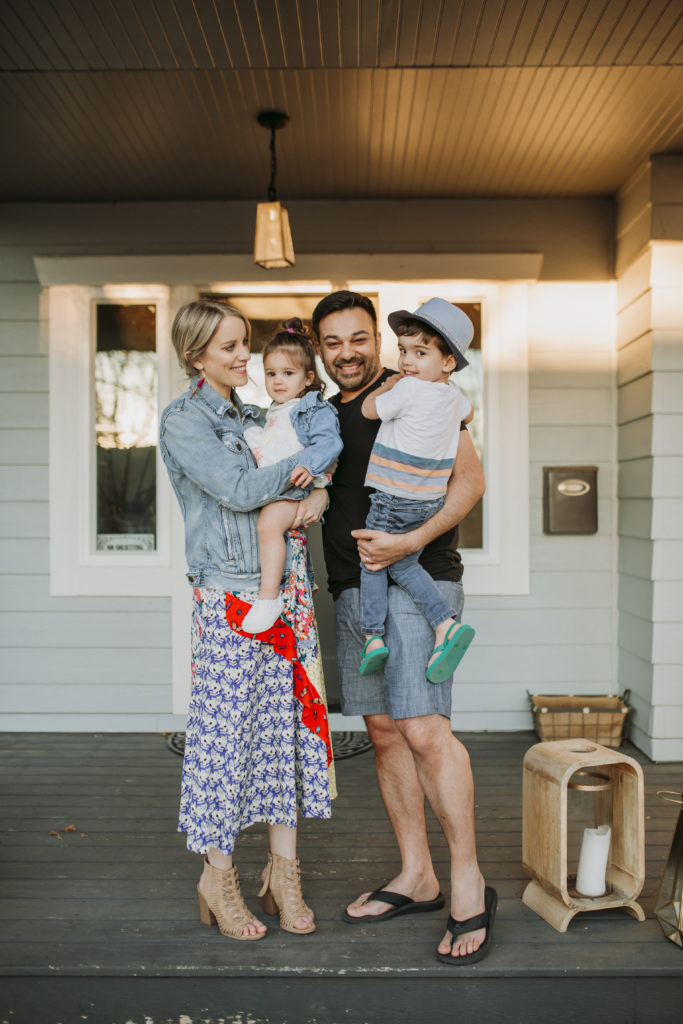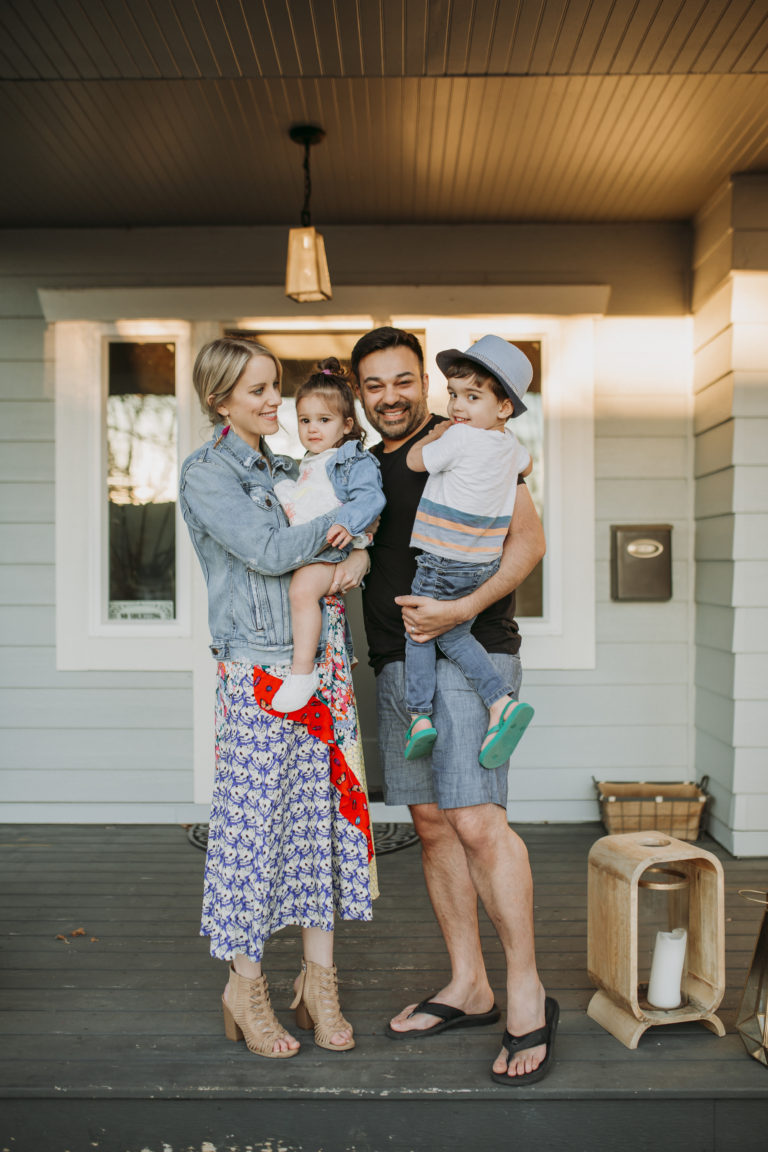 Guest tip!
Bringing a hostess gift is always a nice gesture when attending a party! A candle, personalized glasses or a new serving tray are great options!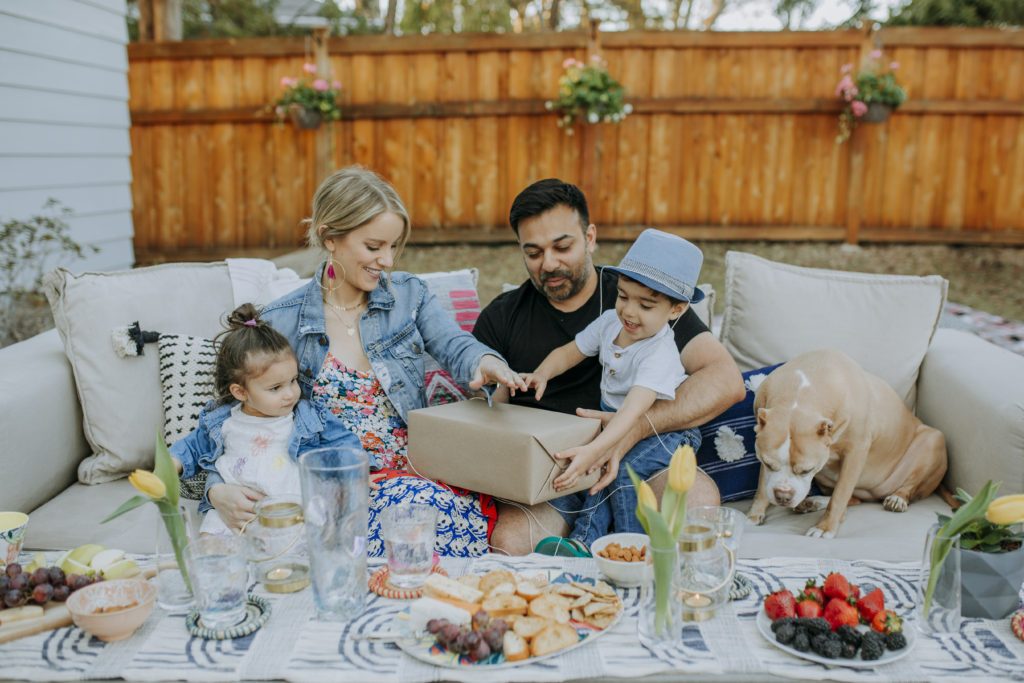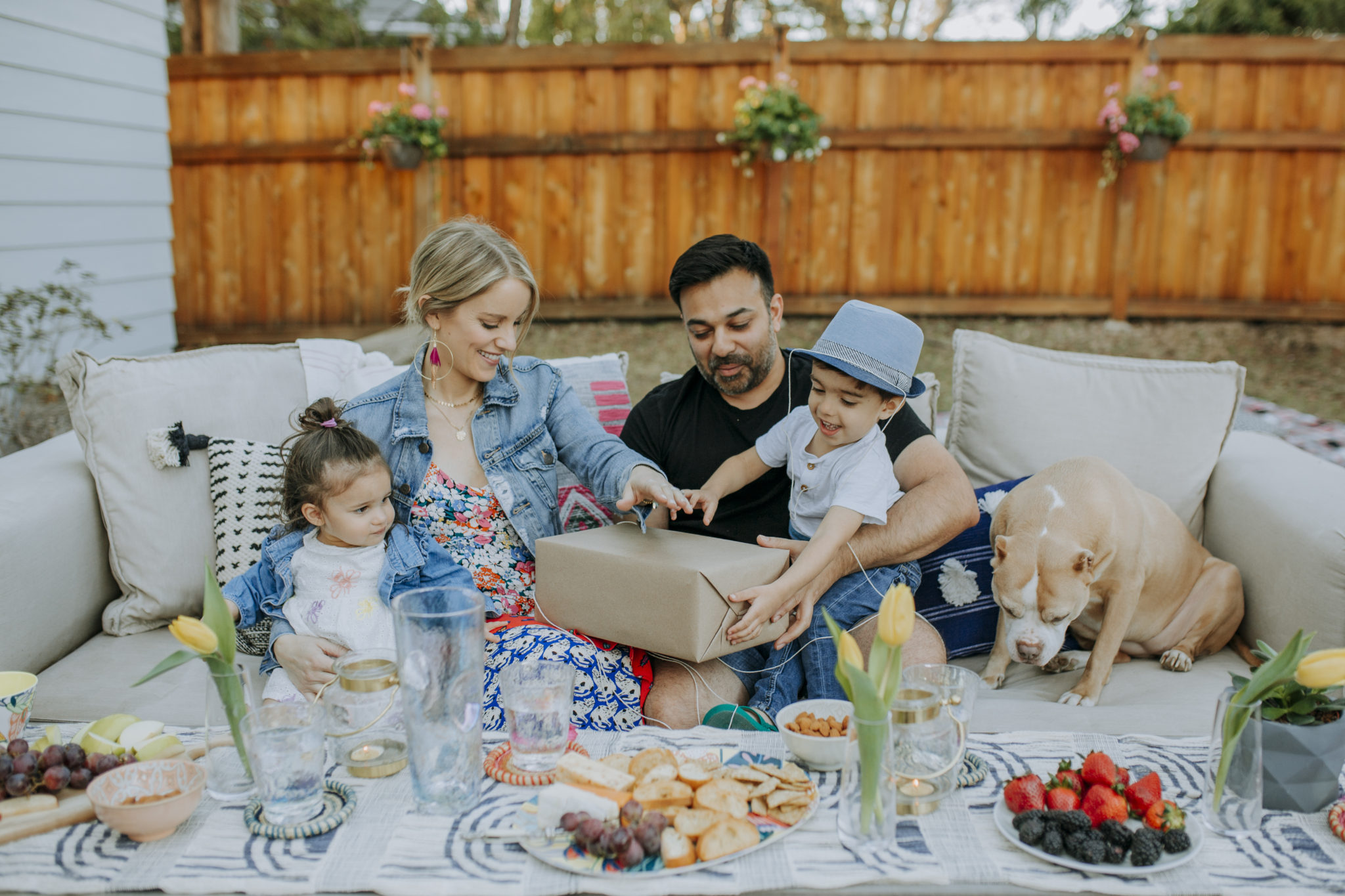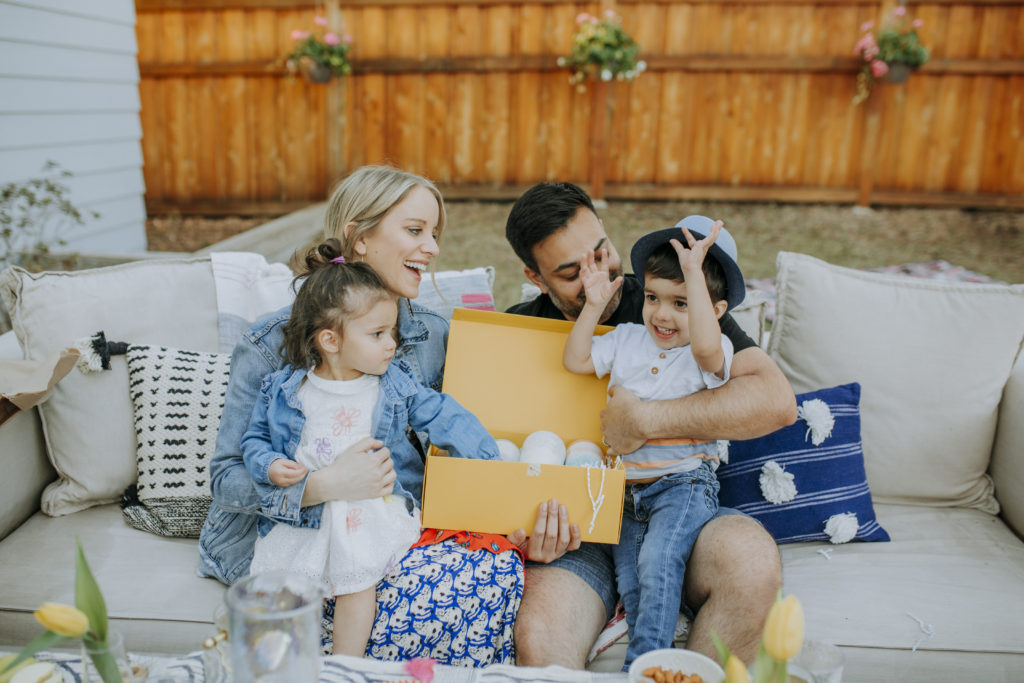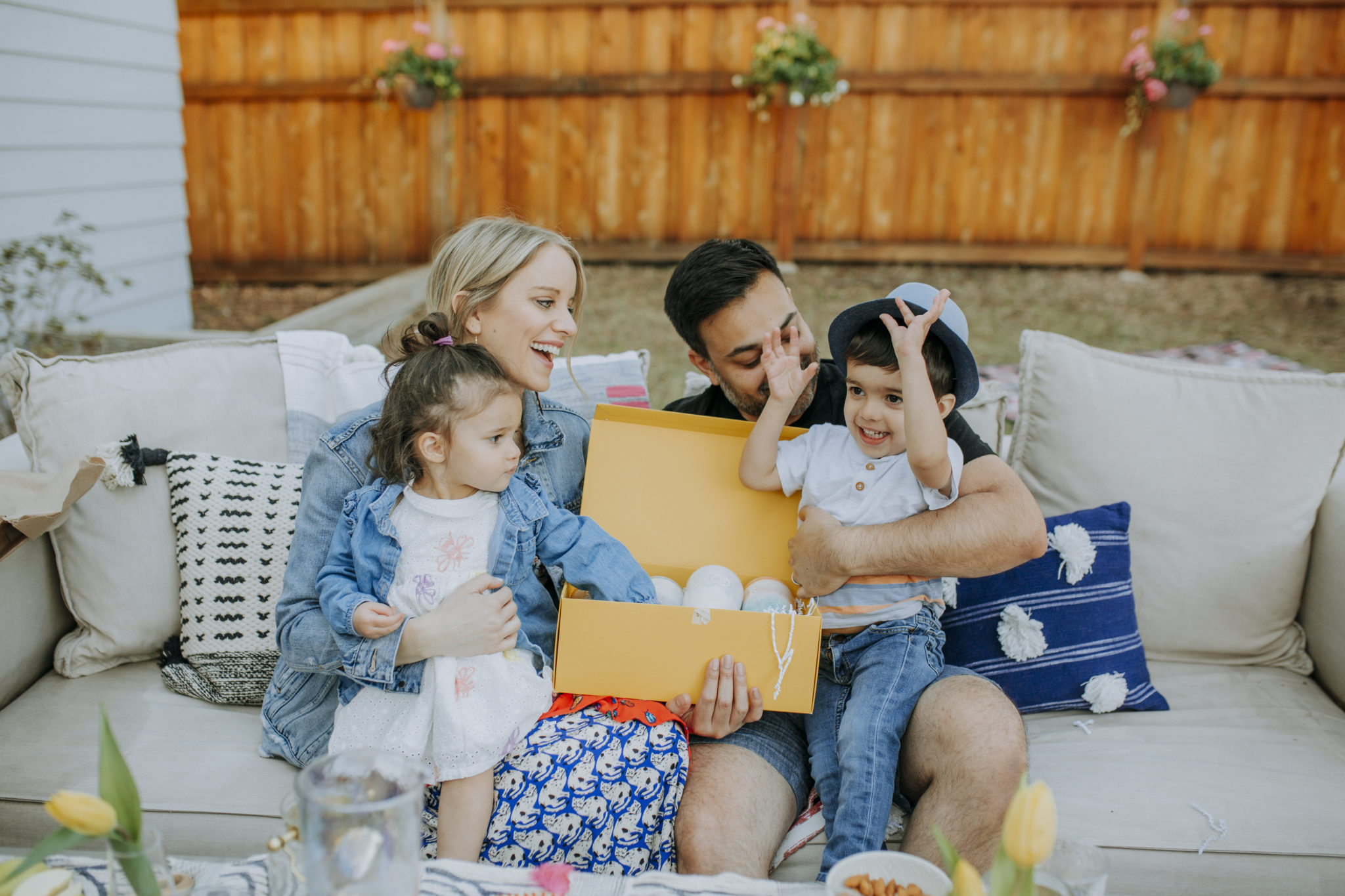 all photos by Hannah Fligel
We hope these tips help as you plan your summer soirees! Be sure to come check us out at Anthropologie, Thursday the 25th from 6-8 to hear us talk about party planning and tablescaping and outdoor furniture.