One of my goals for 2018 was to collaborate with as many amazing people as I could. When going through my rolodex of people I know I put Michelle Raven on my list.
This is Michelle – isn't she adorable?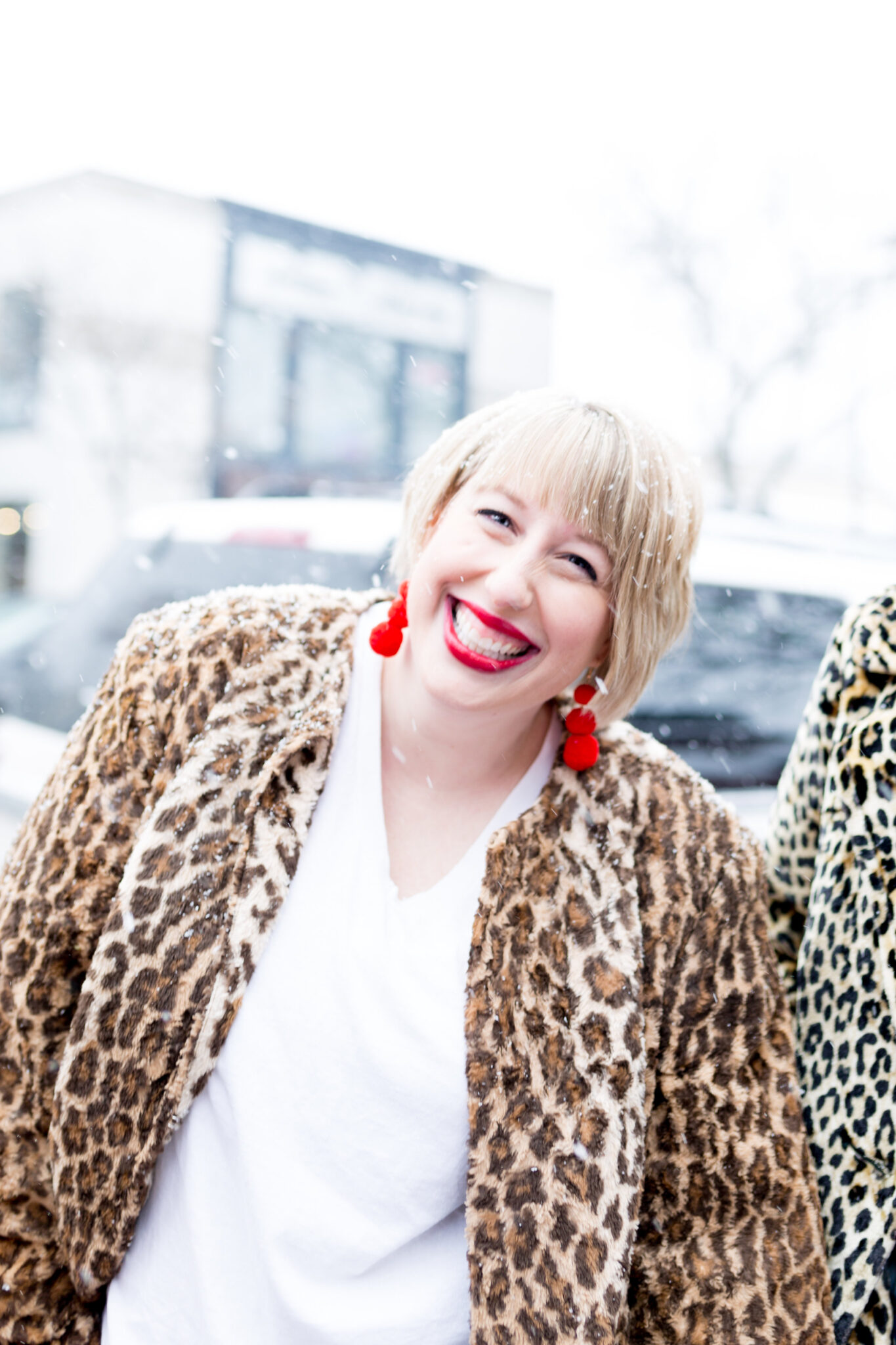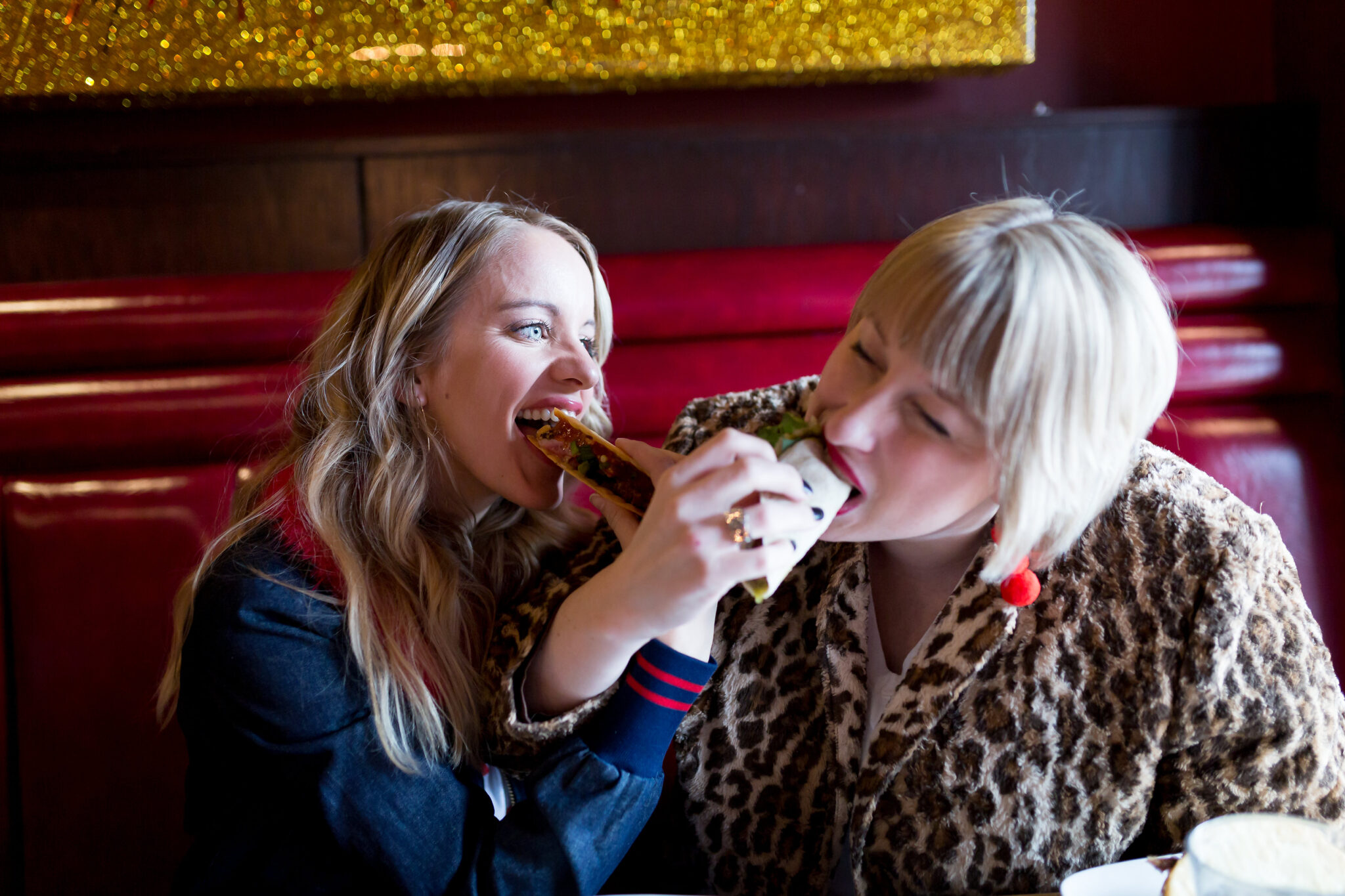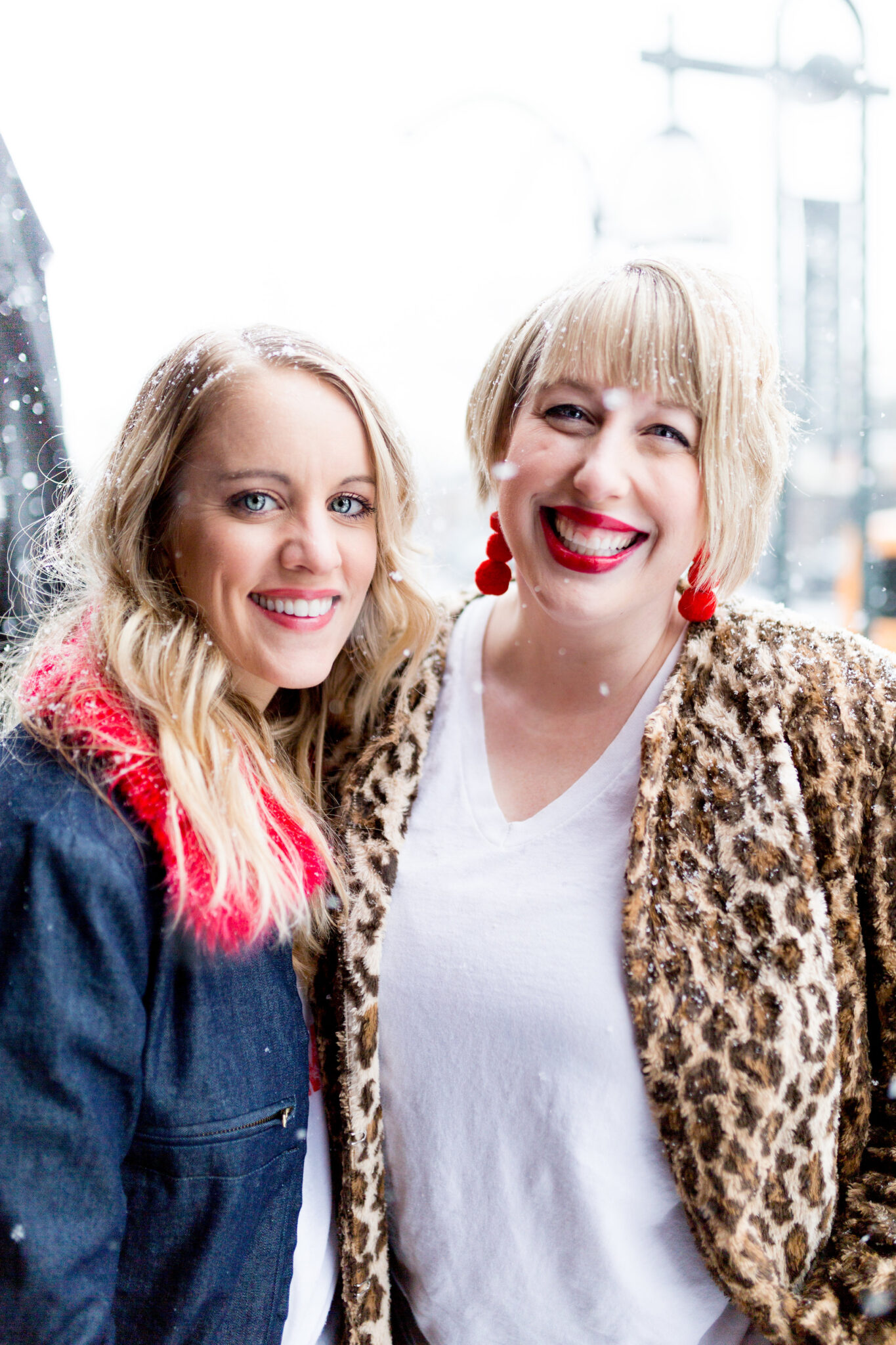 Michelle and I had collaborated on a small scale in 2 ways before – I took over her Instagram as a "Villager for a Day" through her role at Arc's Value Village and my family and I also walked in a fashion show she put on last year!
Fun fact – both times I collaborated with her was when I was newly pregnant with both my babies. What are the odds?
I reached out to Michelle to see if she wanted to do some sort of Moms get together.
I have a love for encouraging moms and connecting them with other moms so that's what I wanted to do. I had also found this adorable photo on Instagram of 3 girls all color coordinated looking amazing so I decided I wanted that to be part of it as well.
Michelle jumped on board immediately. We reached out to a handful of moms we knew via Instagram world, secured a photographer and had our very first Mix Like A Mother event!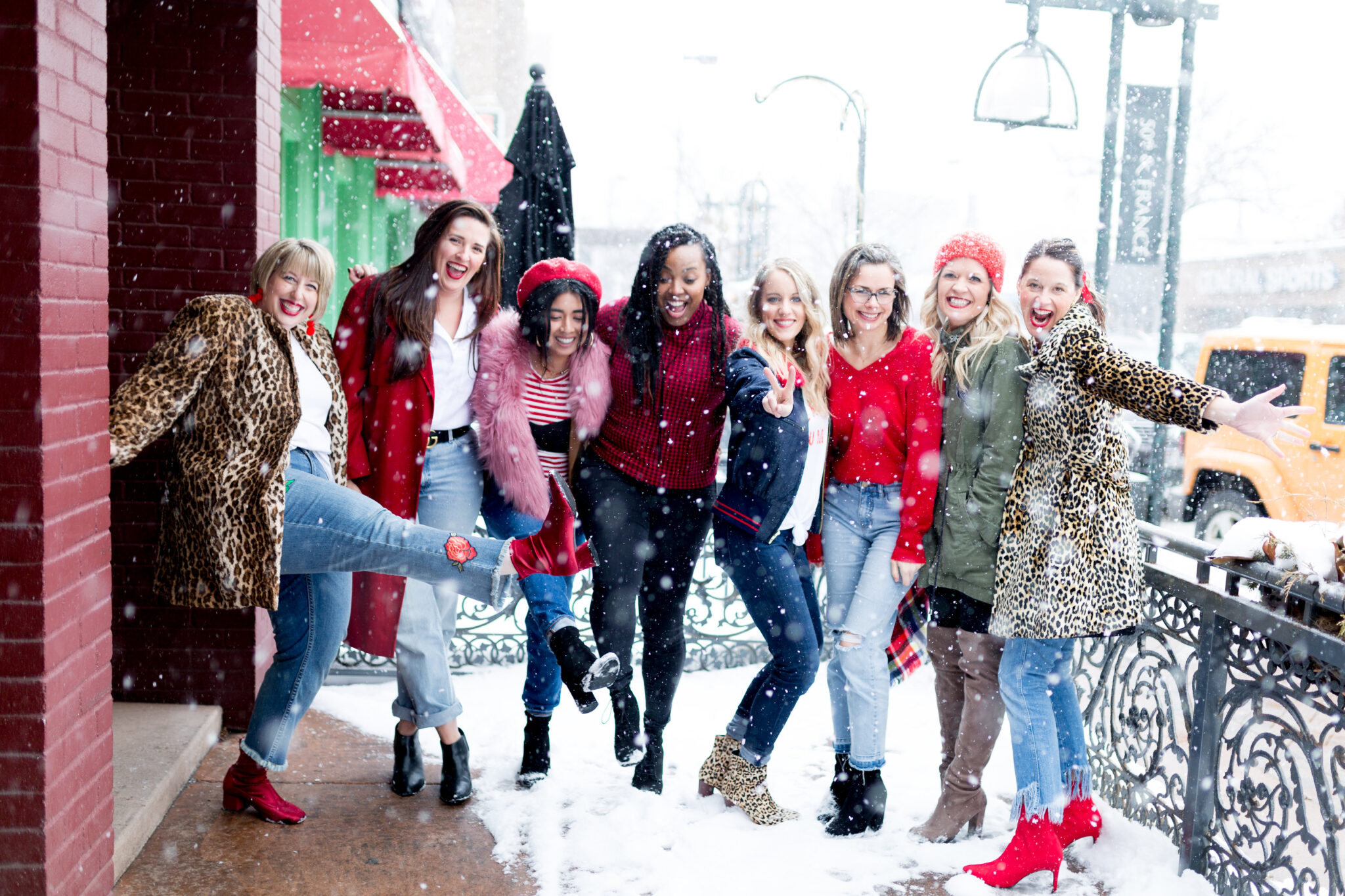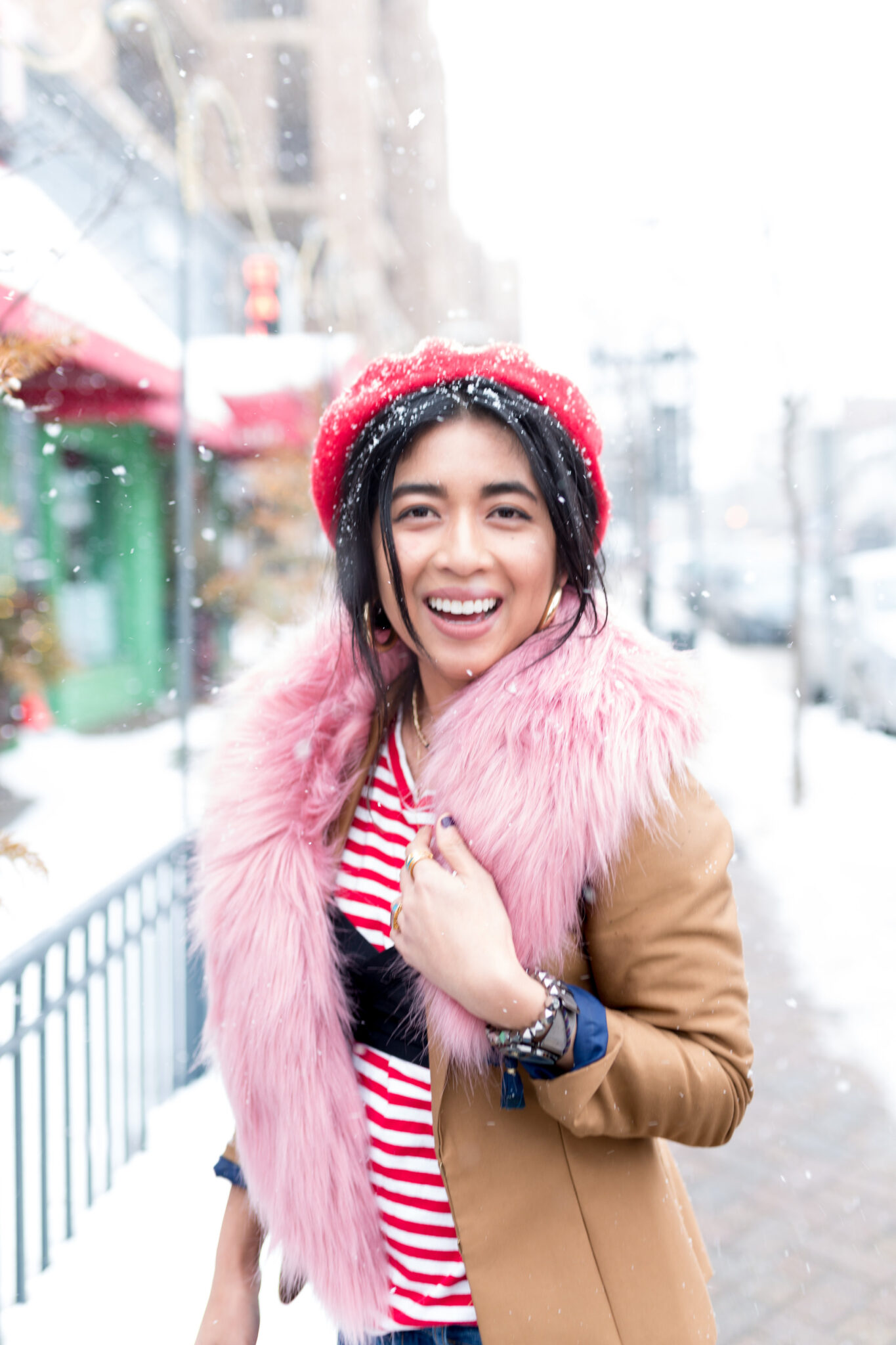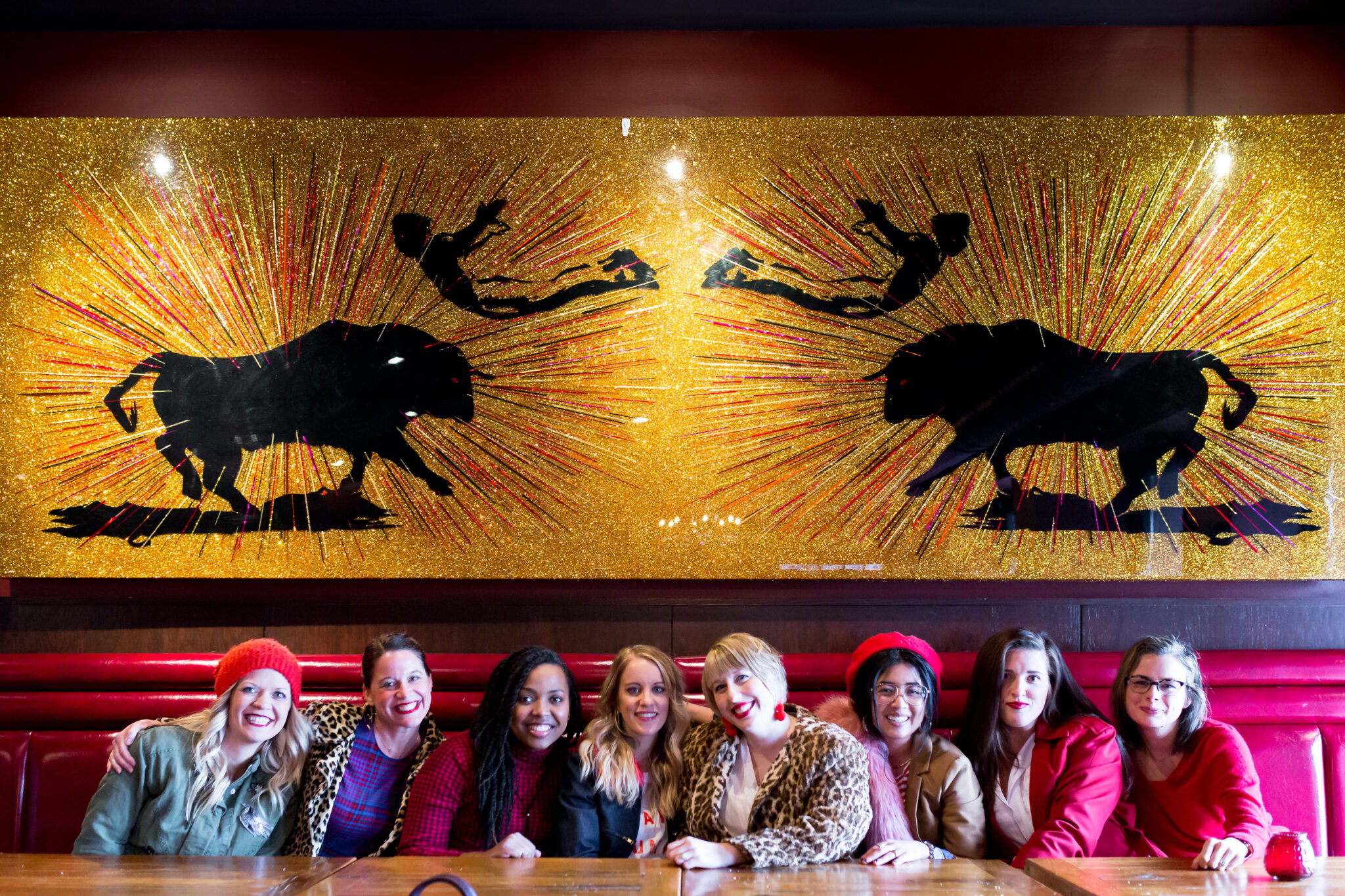 We really didn't know what to expect but as each mom showed up (looking amazing with their splashes of red) and we got to talking, we all immediately clicked.
We went around the table and shared something really good about being a mom and also something really hard about being a mom. We wanted this to be a safe place to talk about the things you were struggling with with ZERO judgement. But we also believe that it's not healthy to only dwell on the suck so we encouraged everyone to share something they're loving about being a mom!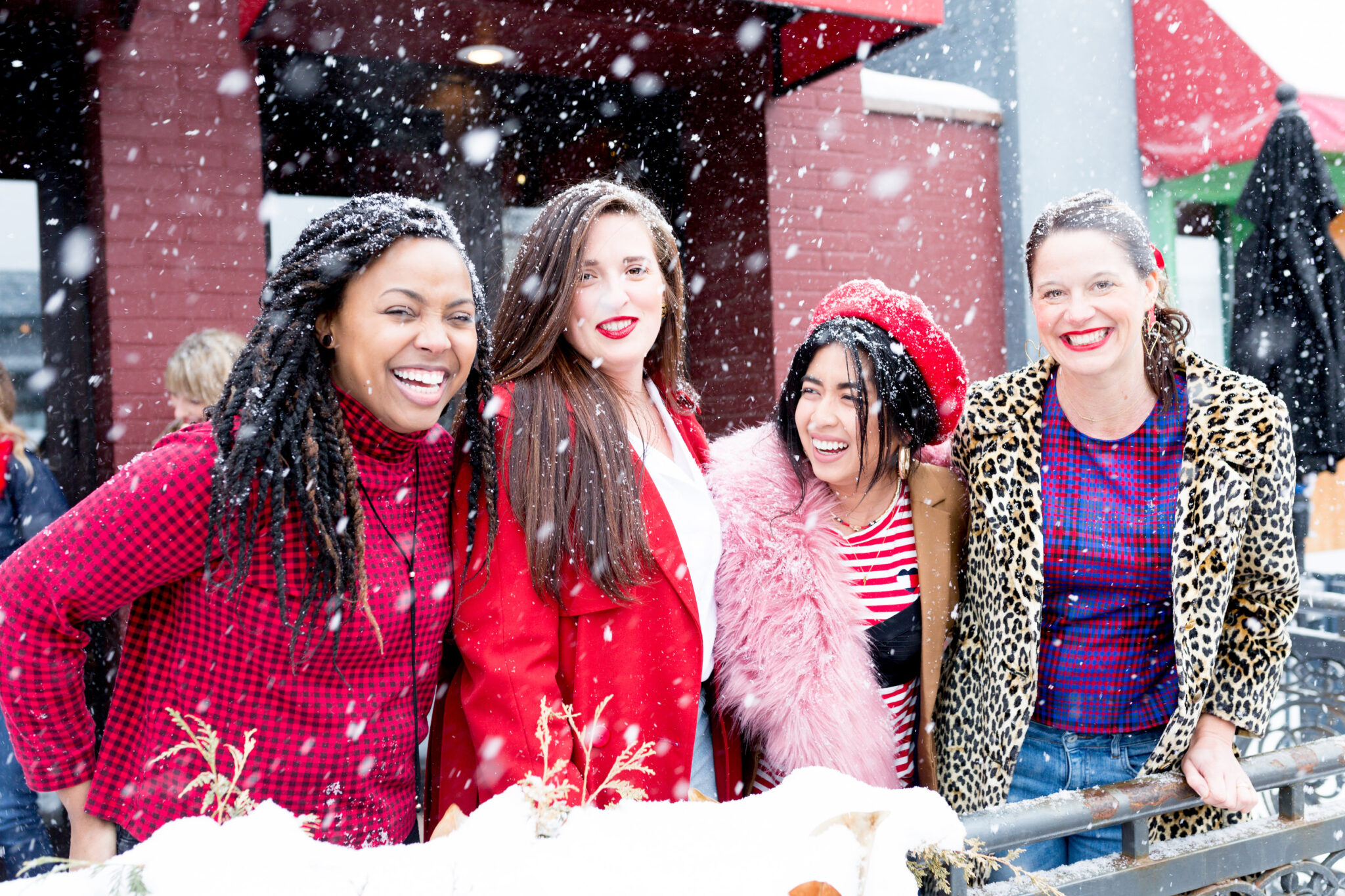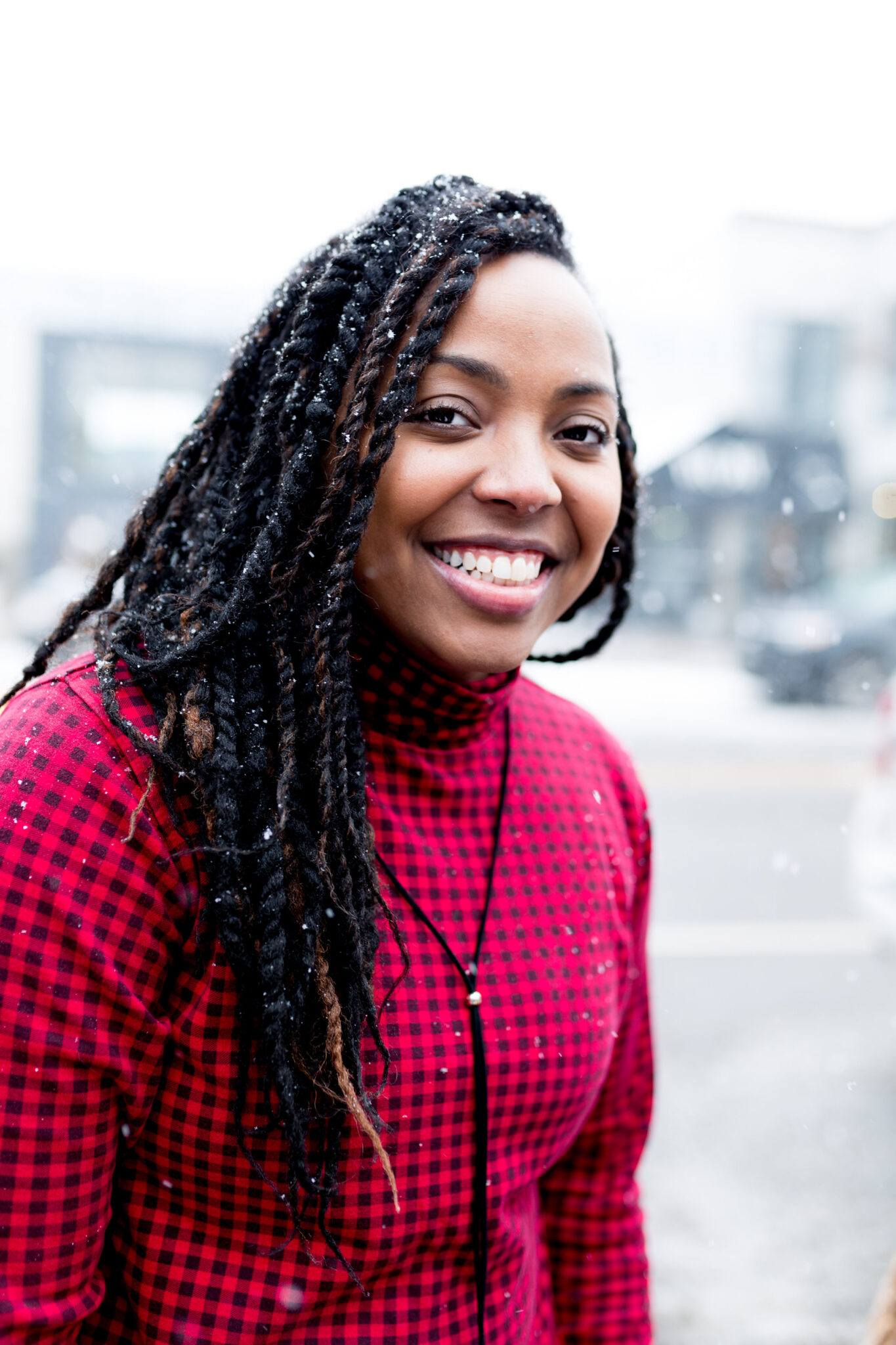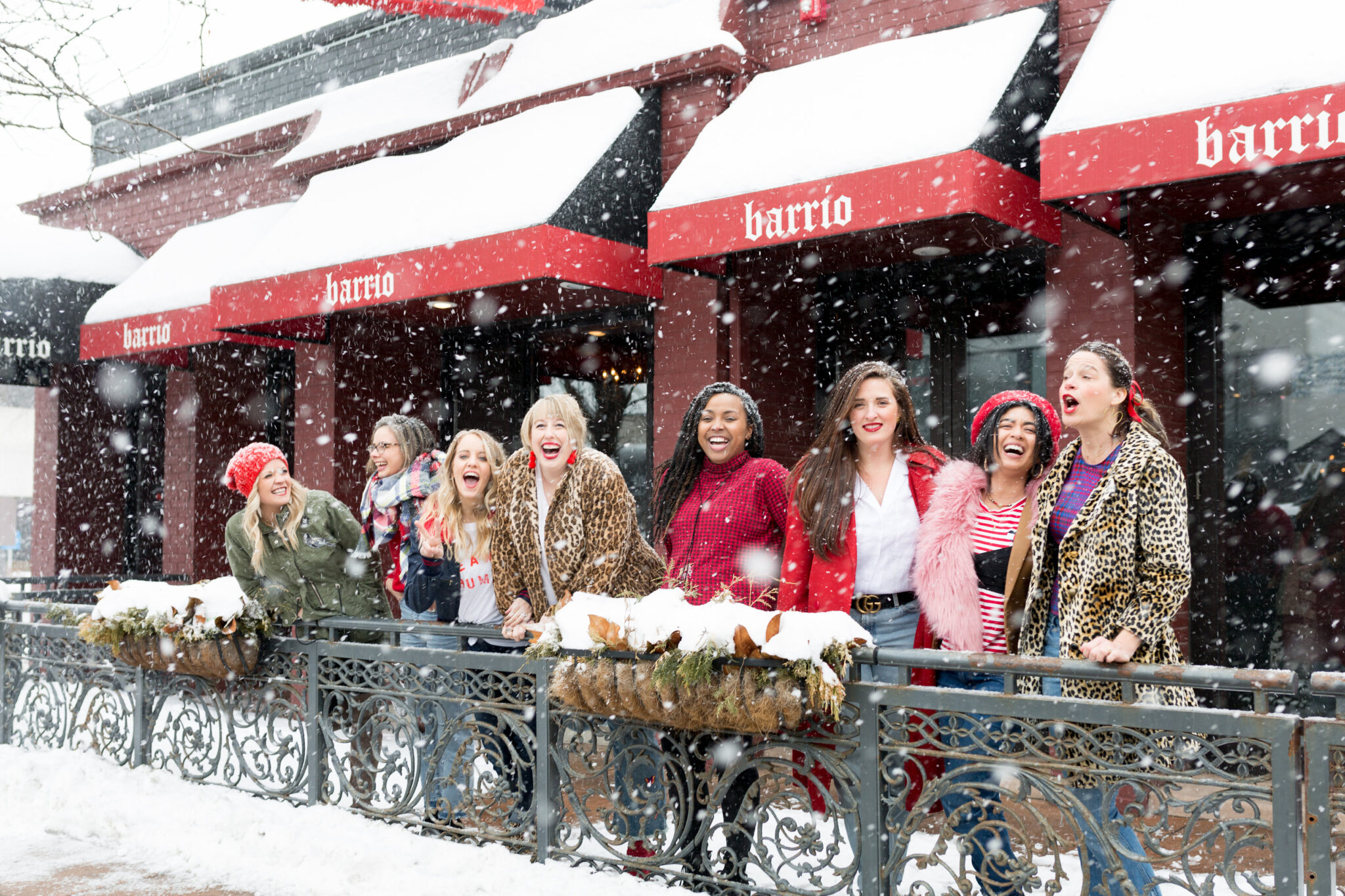 Everyone really opened up which was amazing since most of us only met that day! By the end we were all felt like kindred souls and like we had a sisterhood.
To top it off, we ended the get together by heading outside for a fun photoshoot and it immediately started snowing giant, happy snowflakes! (Mind you, this was a couple months ago when snow was still acceptable.)
Michelle and I knew this was something that needed to continue. Mamahood is HARD – so good but also so hard – and we need people around us who understand the good and bad about being a mom.
SO….we're having a Mix Like A Mother event #2!!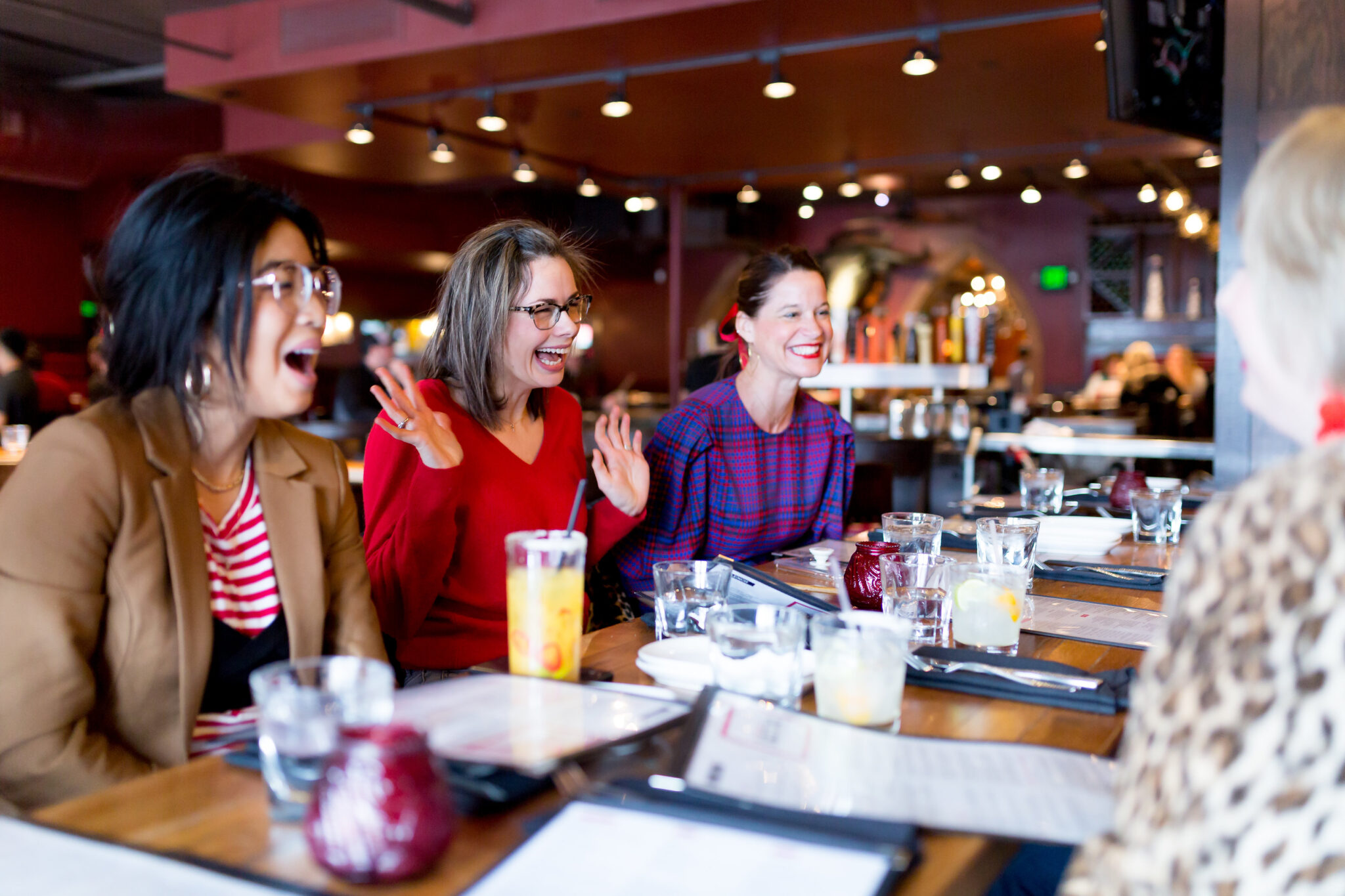 It's time to Mix Like a Mother!
We call it a mixer because a mixer is a social gathering where people can make new acquaintances. We know as a busy mom and CEO (Chief of Everything!), sometimes the extent of your "socializing" is a friendly conversation with the barista at Starbucks while you wait for your chai latte.
We hear you; we feel you; and we want you!
Please join us on Thursday May 10th at
Edina Grill
from 6-8:30pm to Mix Like a Mother!
Leave the littles at home and come hang with us!
Our friends at Edina Grill are hooking us up with free light appetizers and killer drink specials
! First, we'll sip, snack and mingle. Then there'll be
a fun photoshoot with local photographer and total mom boss
Gina Zeidler
. If you'd like to participate in the photoshoot, you are encouraged to incorporate something yellow into your look so we can create a color story. (P.s. Check out
our Instagram
page to see photos from our first mixer!)
After shooting some photos, we'll settle into smaller groups for dinner & more meaningful conversation and connection before wrapping up the evening.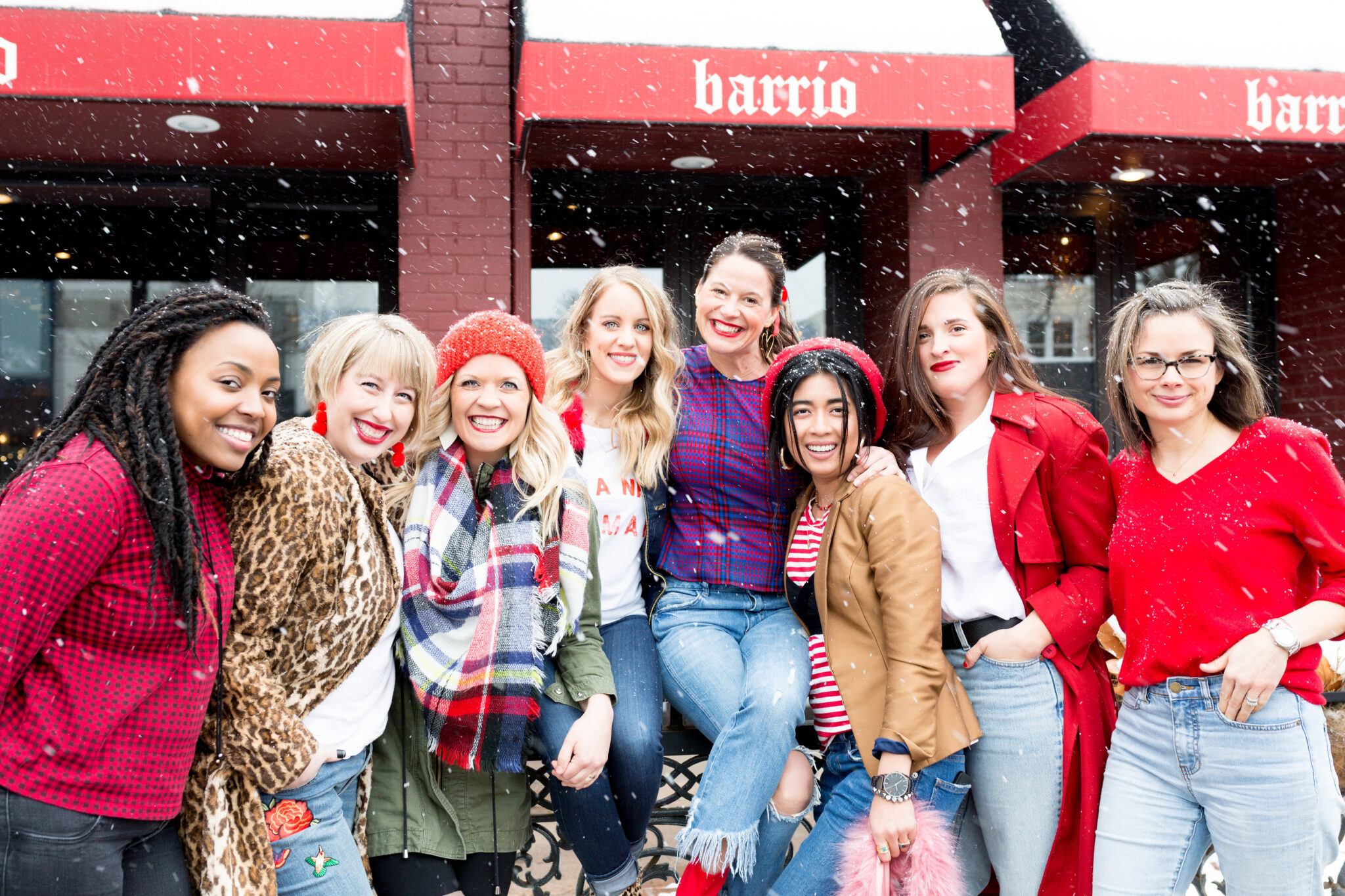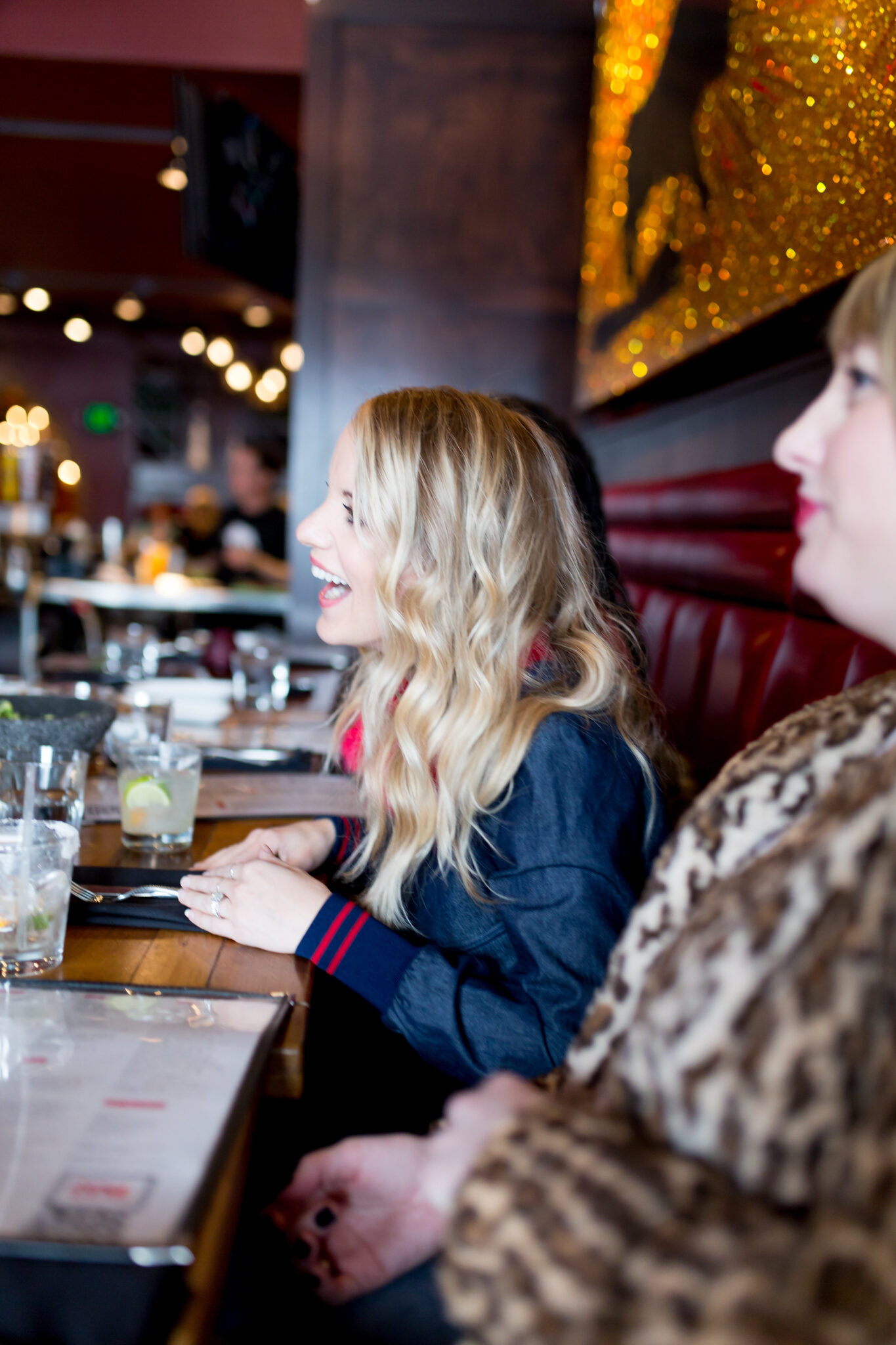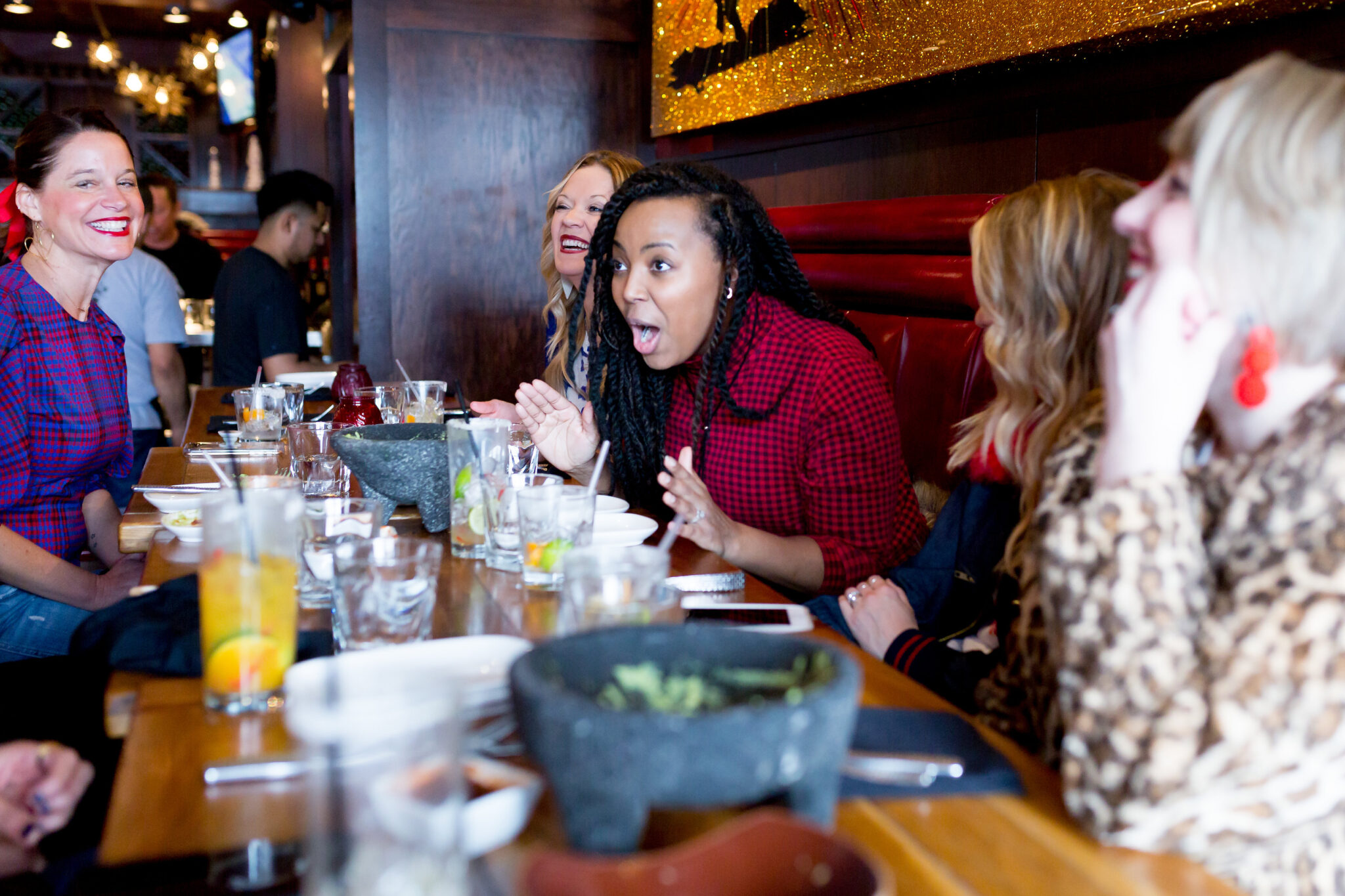 Here's what's included with your
$20
event fee:
Free light appetizers from Edina Grill from 6-7pm

Exclusive drink specials from Edina Grill from 6-7pm

$5

voucher for a return visit to Edina Grill

Swag bag full of goodies

Lots of share-worthy pics of you & your new mom friends (*delivered via email within two weeks of the event)
Get your tickets here. Spots are limited so act fast!
P.s. We recognize that mothering looks different for everyone. Motherhood comes in many forms. Regardless of how motherhood has found you, or even if motherhood is still in the process of finding you or you are a mom to a child who's no longer here on earth, we welcome you. There are many kinds of families, and children can have lots of caring adults in their lives. If you identify as a mom, no matter what that looks like to you & your family, you are welcome to this party! We would say dog moms count too, but we probably should draw the line at human children.