Looking for a community of moms around the Twin Cities in MN? You've come to the right place! Here is a recap of our first Minne Mama Meetup event of 2020 at Tonkadale!
Tonkadale is a local greenhouse full of gorgeous plants and home decor inside. We love having a winter meetup here because it's warm, slightly humid, and full of green! It definitely makes you forget you're in fridgid MN in January for a few hours.
Tonkadale is amazing at opening up their doors to community events and we were thrilled to be back in their space (and I may have left with 2 new plants to add to my collection!).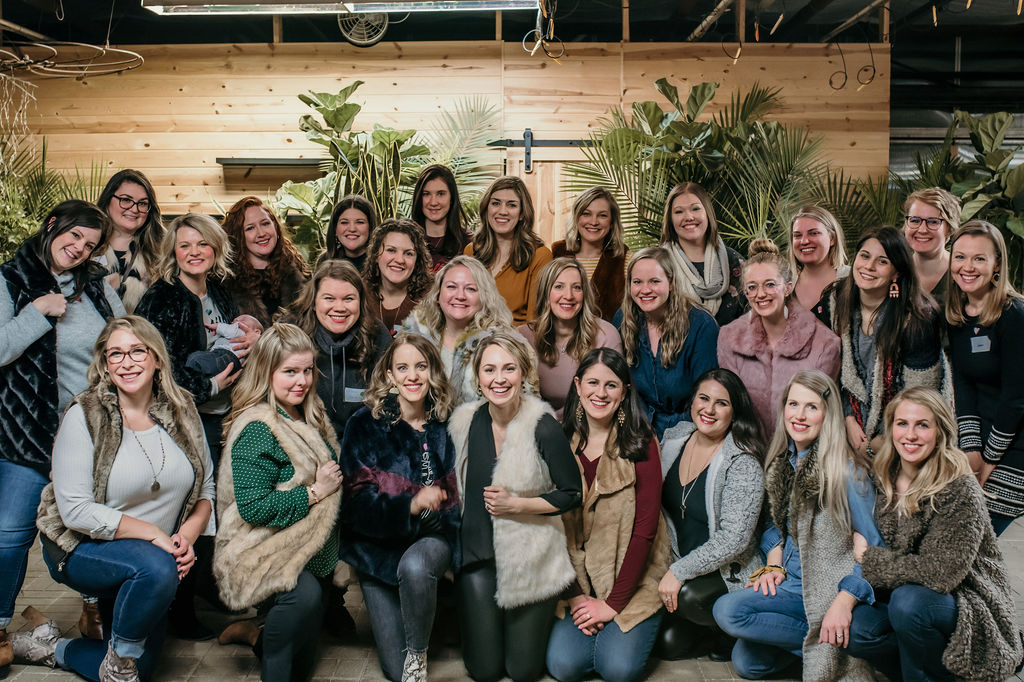 All of our meetups begin with mix and mingle time! As moms arrive, they get checked in, get a name tag and grab some refreshments.
The first 15-25 minutes is casual – this is a great time to get a headshot, meet a few people and check out all the giveaway items (so don't rush if you're running late!).
Photographer
We always have at least one professional photographer at each event. We love capturing the space we're in, the moms that come, the speakers, giveaways and all the fun at each event. We also love blessing each mama with a new photo of themself!
At Tonkadale we had the amazing photographer Bethany Walker (@bethanywalkerphotos) taking photos. She's really great at helping you feel comfortable in front of the camera!
Speaker – Sondra Doty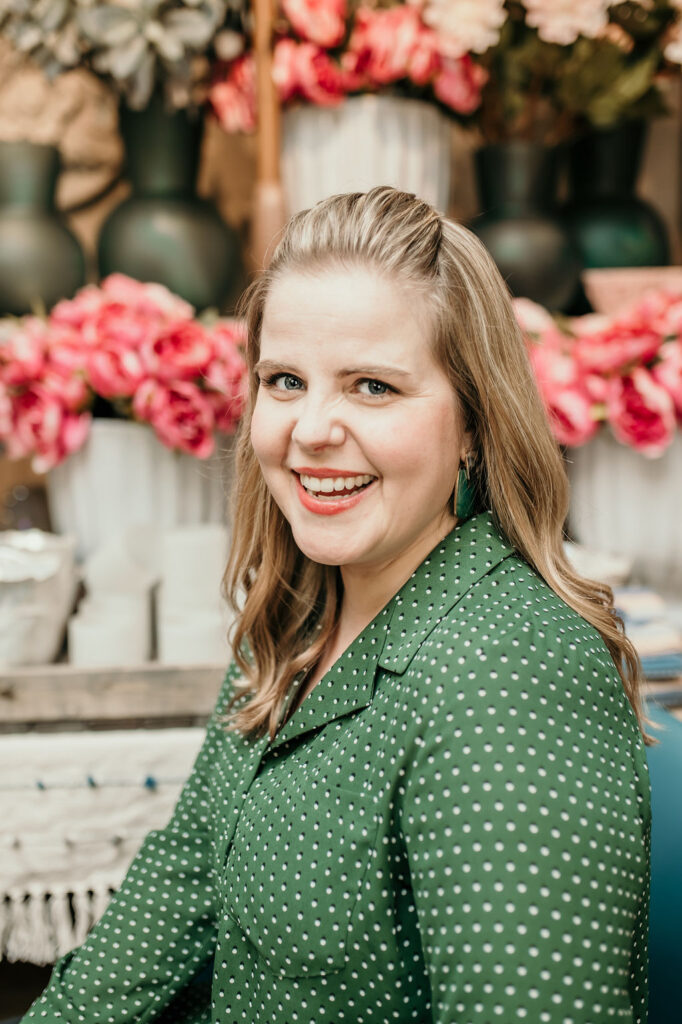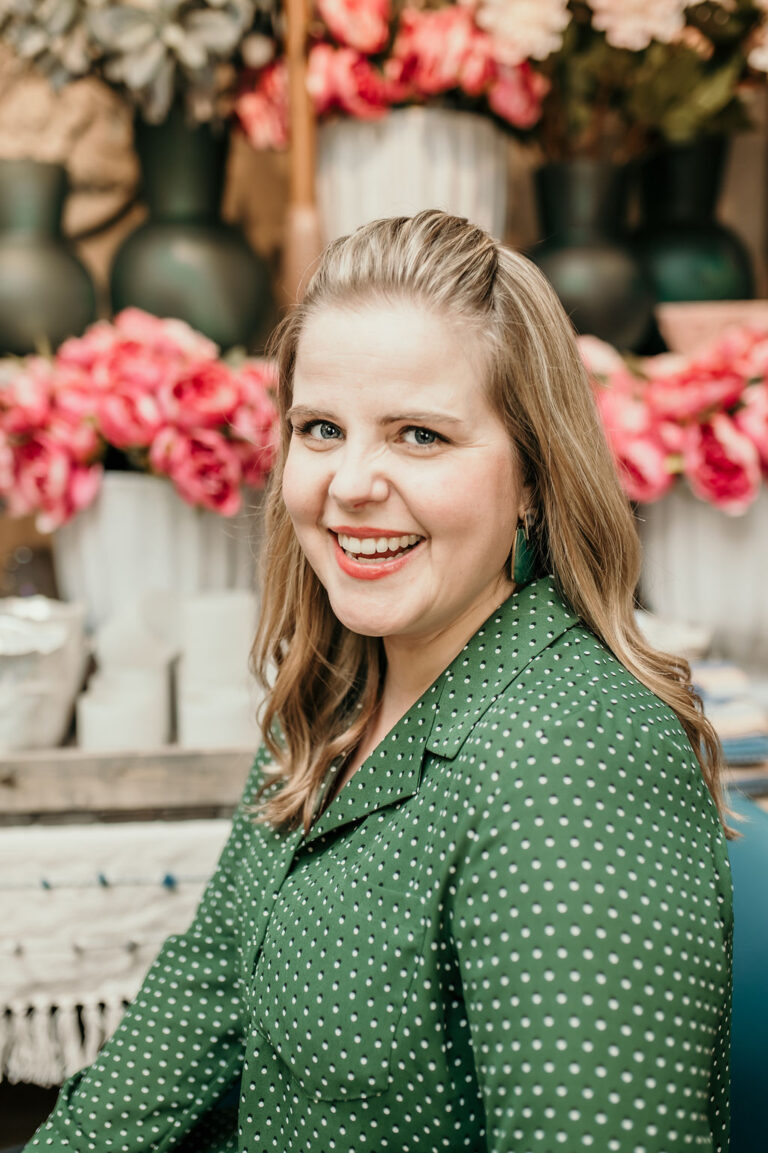 After the majority of the moms arrive, we have a speaker share a short message. This time we had Sondra Doty (from Word to Your Mothers)!
Sondra did an amazing job sharing about the struggle of finding confidence in the role of motherhood and persevering through the hard times. She helped us think through where we're at currently and what our current season is trying to teach you.
Small Groups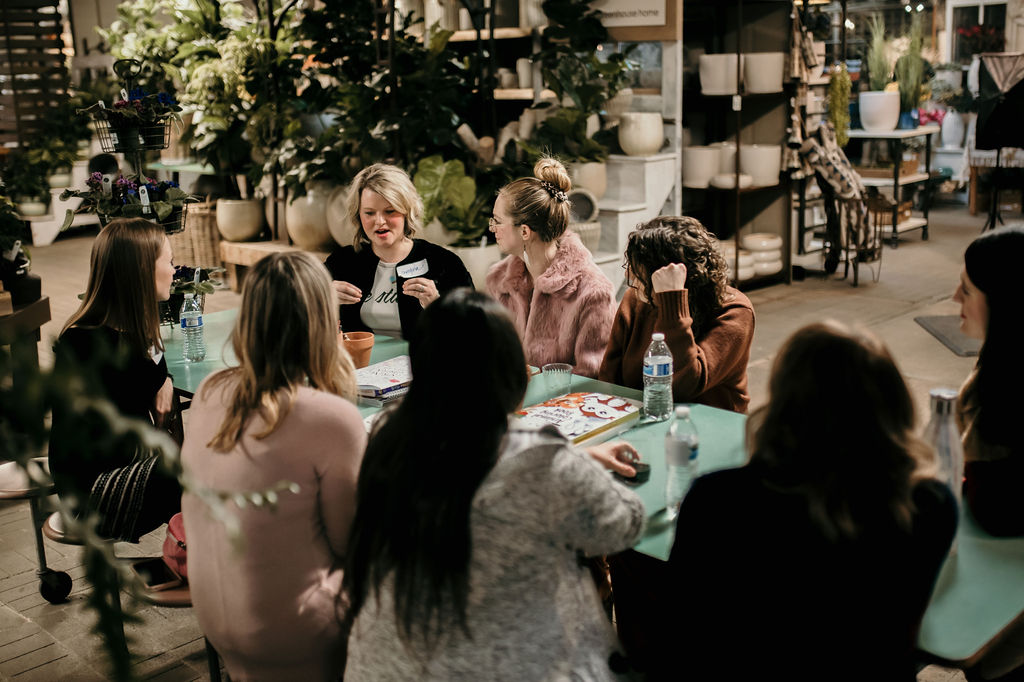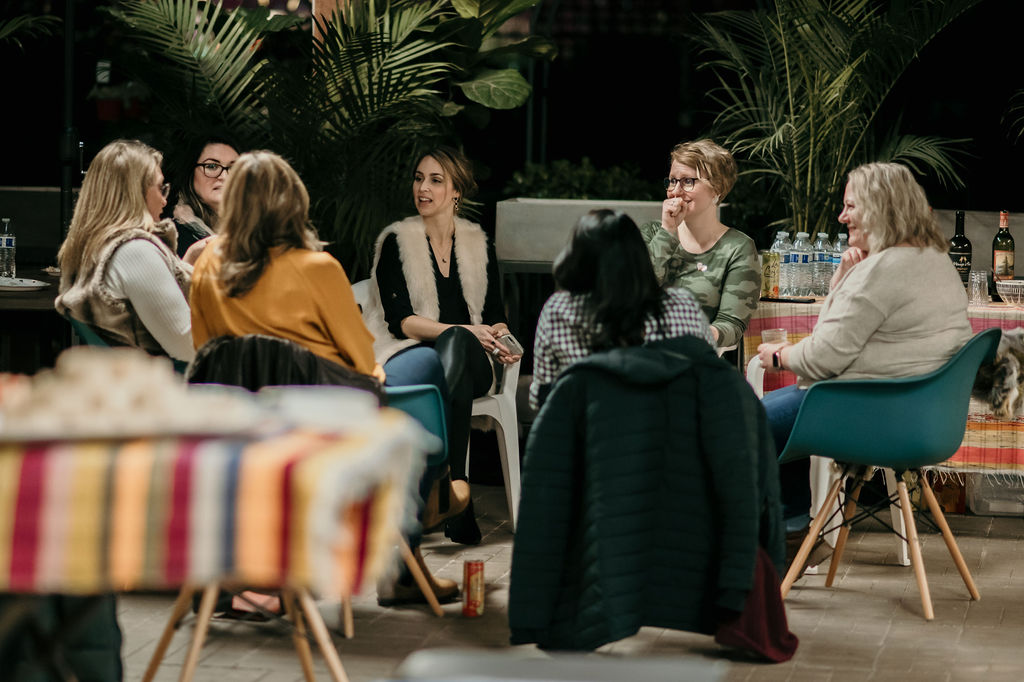 These questions were brought into our small group which follows the speaker. We break up into groups of 8-10 and spend time together sharing about the good, the bad and everything in between.
We like to say that this is where the magic happens! This is where a lot of connections are made and women really get to share and get personal with one another. It more or less guided discussion (there's one facilitator in each group) for moms to be able to share about what's going on in their life.
**As always, you can share as much or as little as you want!
Giveaways:
After our small group discussion, we gather back together for our giveaway time! We had tons of amazing giveaways, all listed below.
One fun thing we get to do at each event is give out giveaways! We partner with a variety of brands to share their brands and products with our attendees.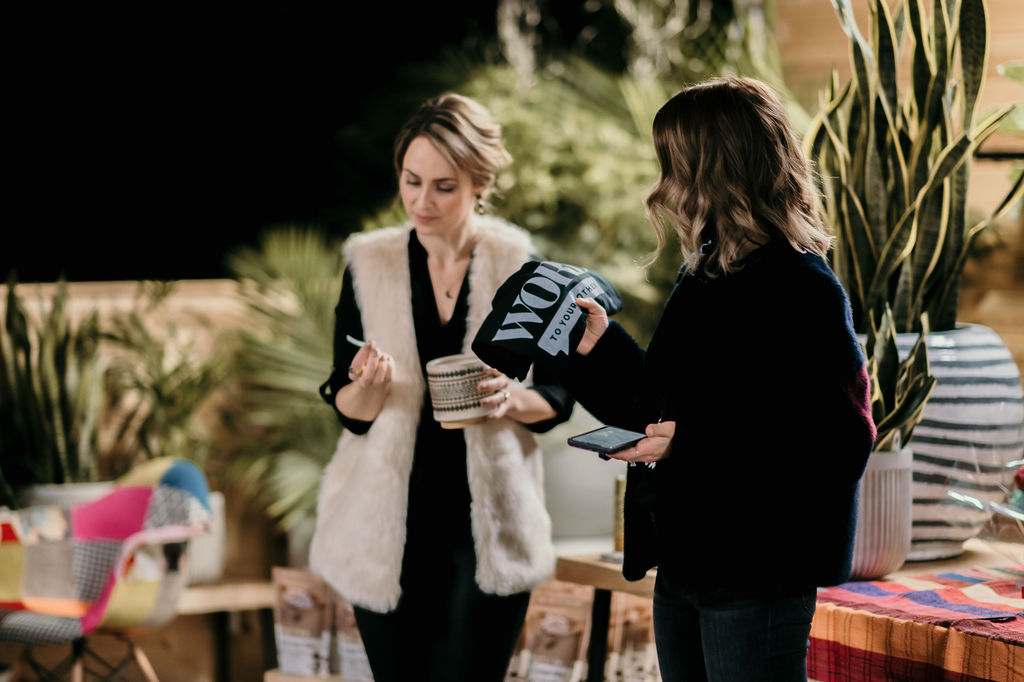 We also had Seven Sundays give all of our guests a bag of Early Riser Dark Chocolate muesli to take home and they made cookies for us all! Arrow and Root, a fabulous brand that specializes in adoption profile books, also gave all of our attendees a bracelet.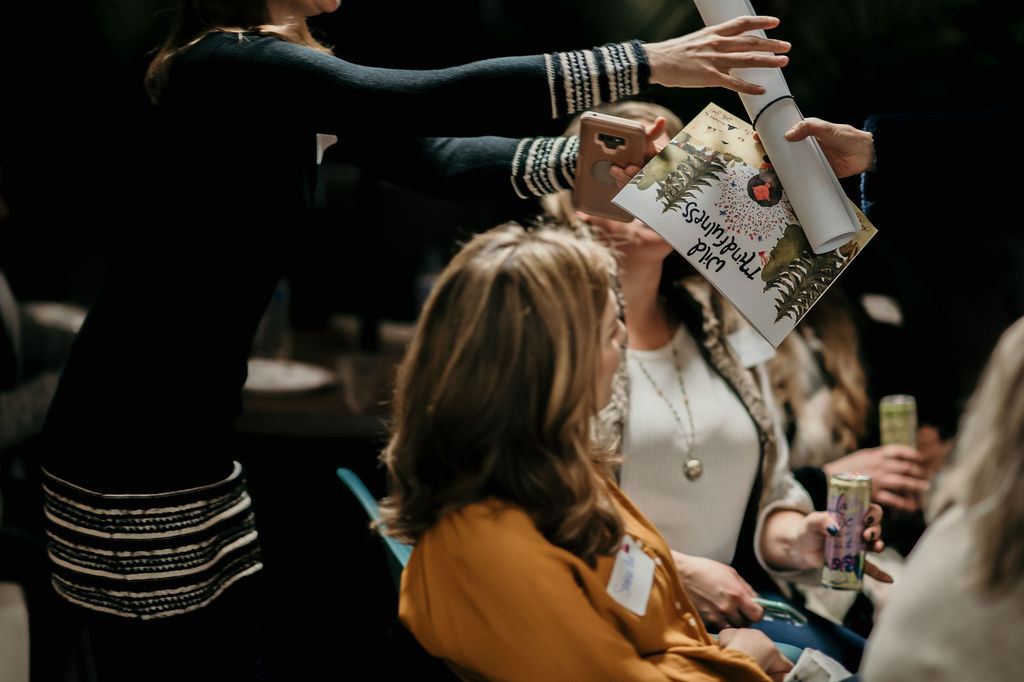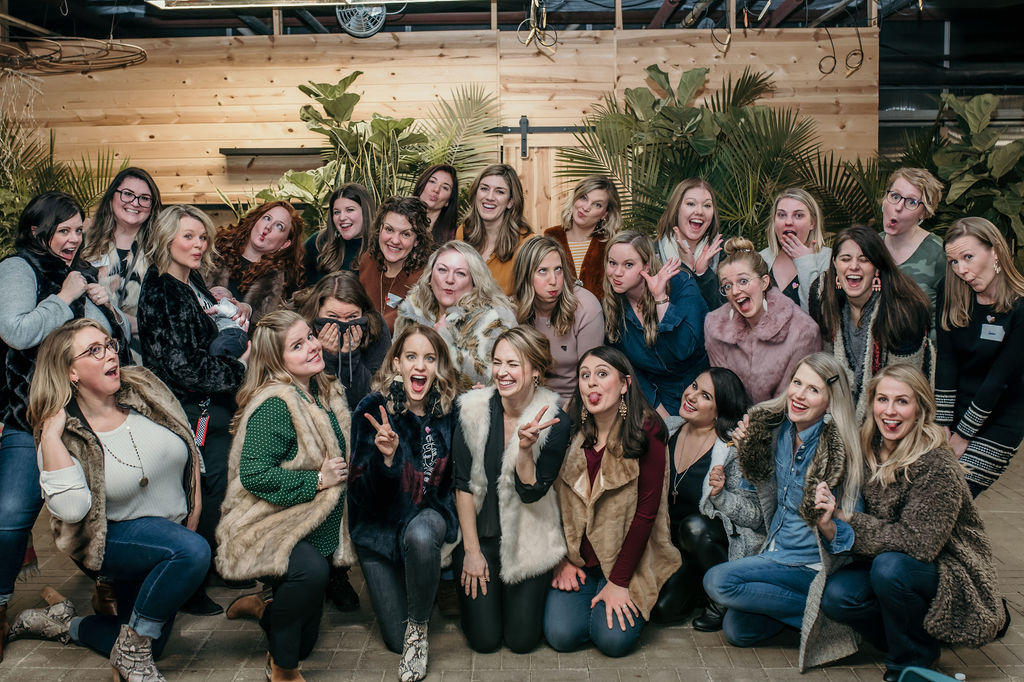 Next Meetup
Our next meetup is happening March 10th at Hutton House! We are going to have some really fun things at this one including a teacup bouquet making project lead by Jess of Lily of the Valley Floral.
We would love to see you at a future event! Get your ticket today!