A recap of the Minne Mama Meetup event at Timber & Tulip. Are you a mom in Minnesota looking for community? This is for you!
We hosted another Minne Mama Meetup last weekend at Timber & Tulip and it was a beautiful morning!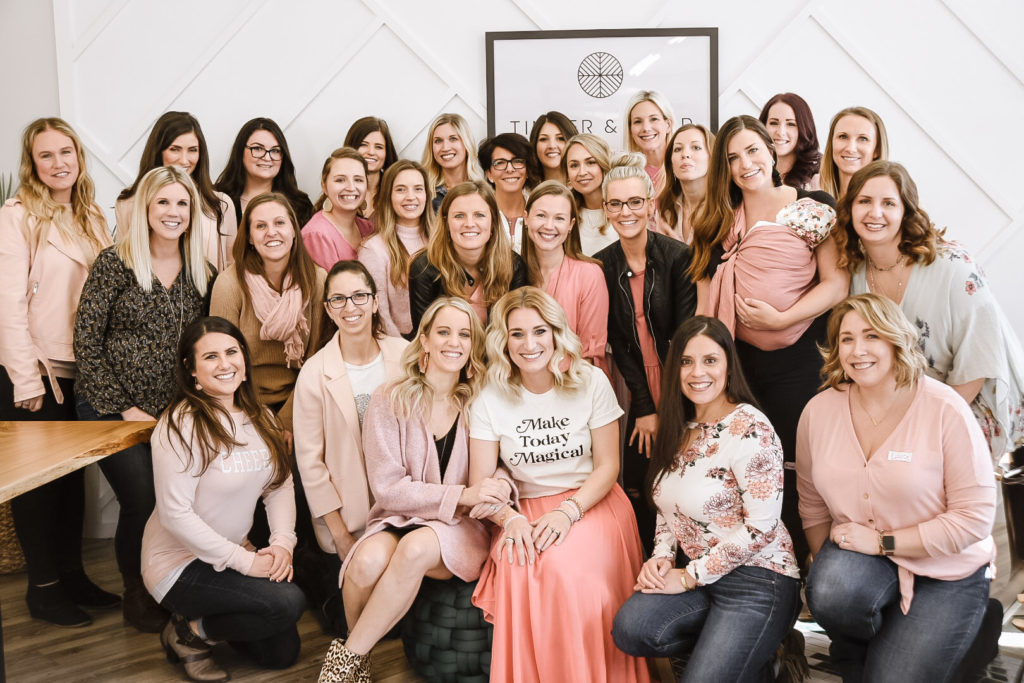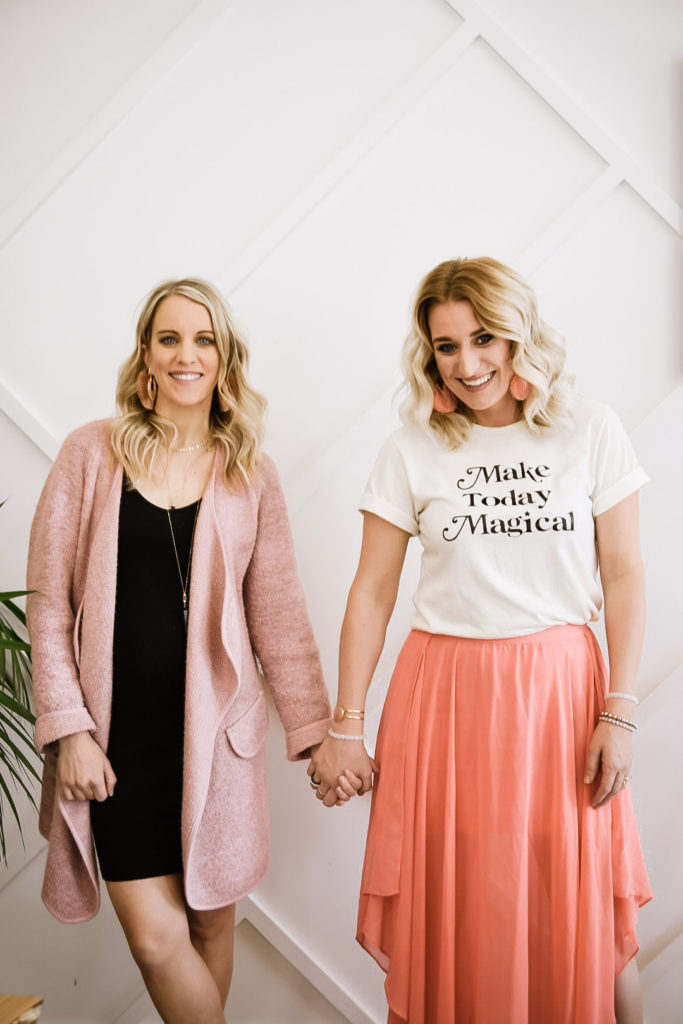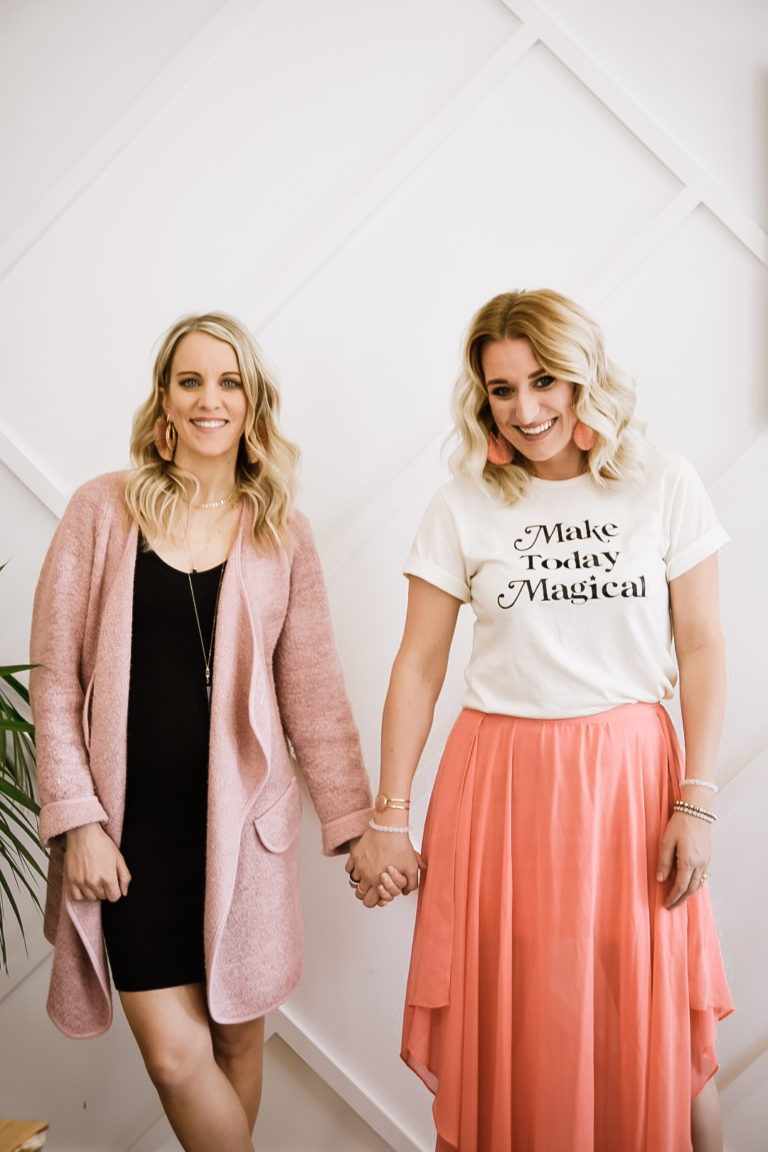 Minne Mama Meetup – Timber & Tulip
This Minne Mama Meetup was held at Timber & Tulip is a Minneapolis custom furniture design company offering high-quality furnishings with a natural modern twist.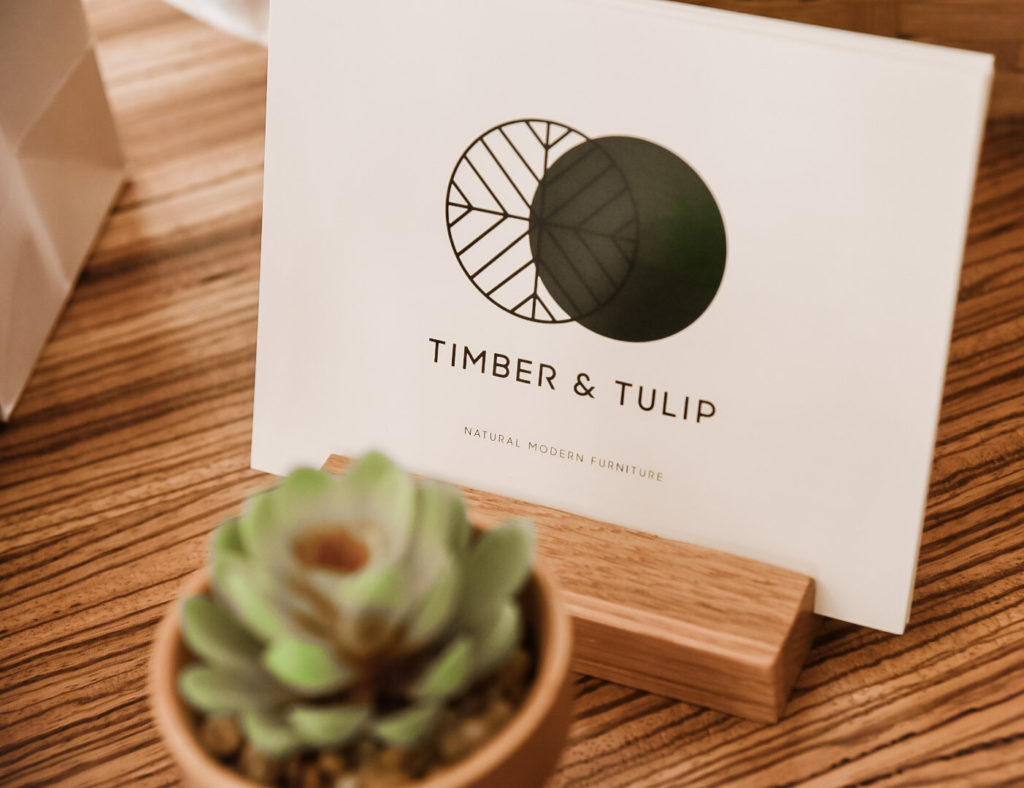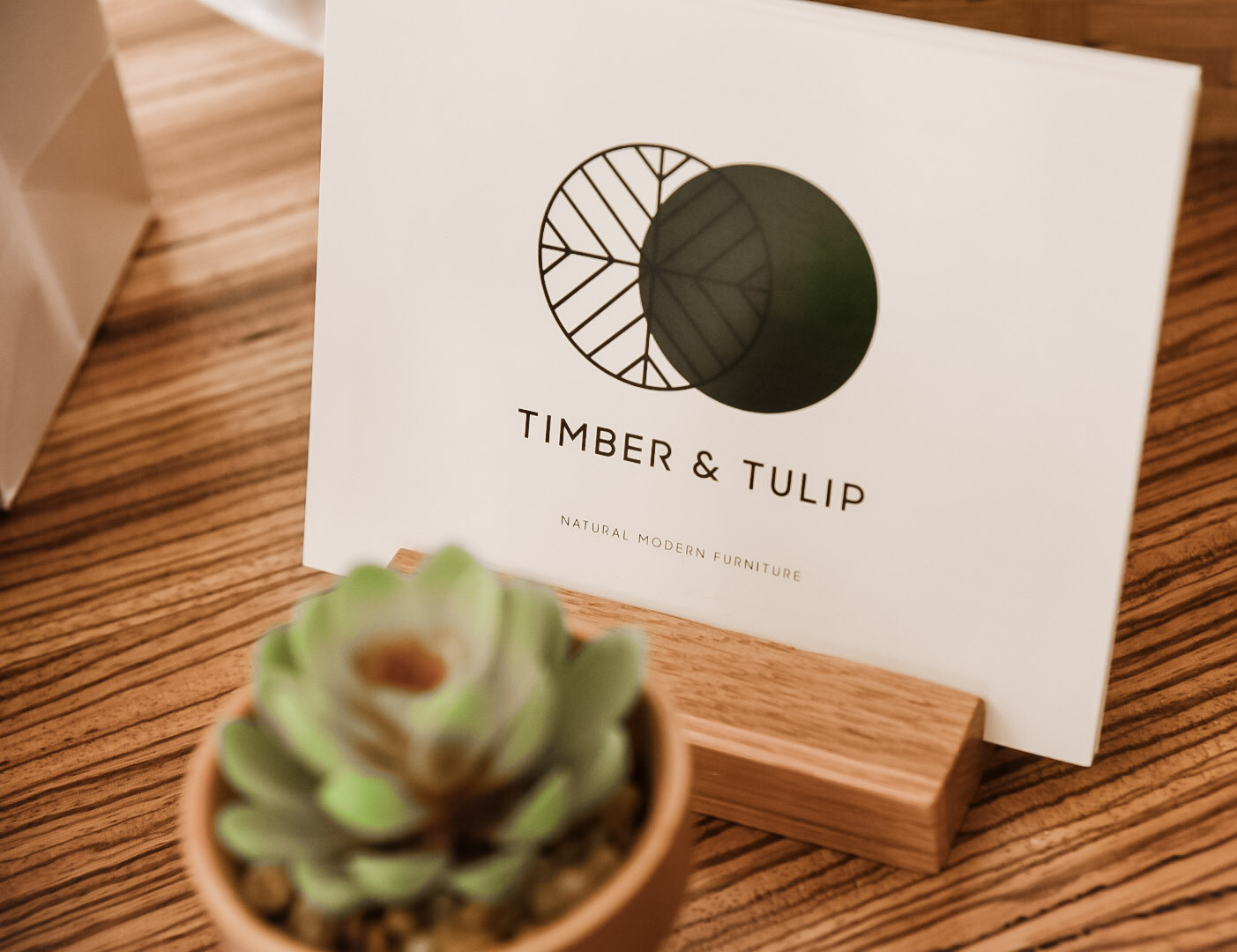 Brianne, the owner, is a soon-to-be mama who opened up her showroom last year in St Louis Park. She so graciously opened up her space to all of our mamas for our meetup!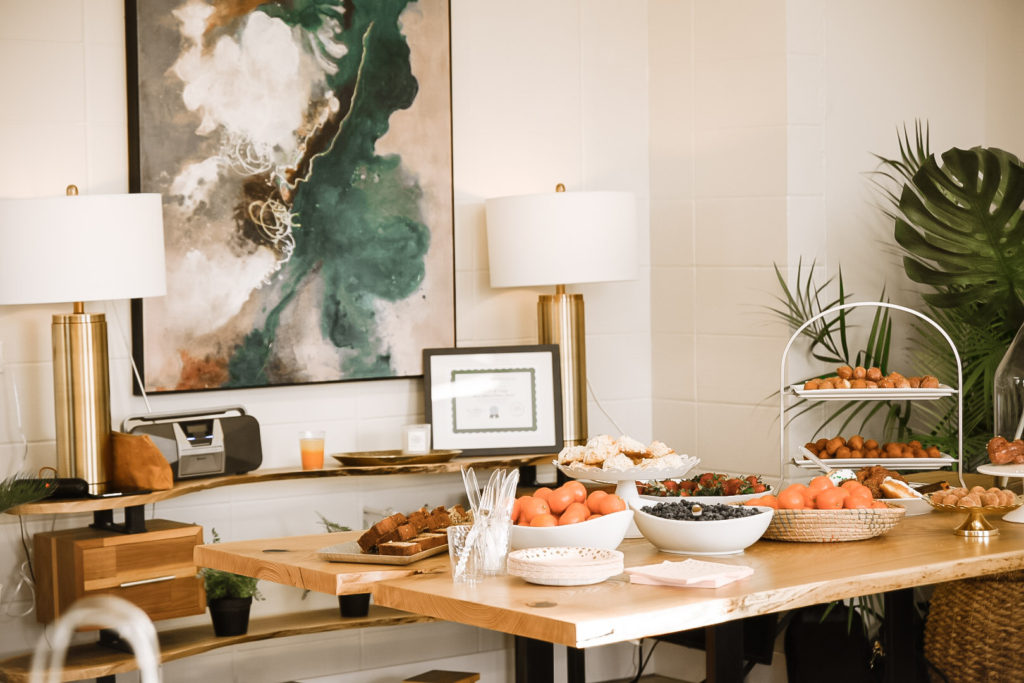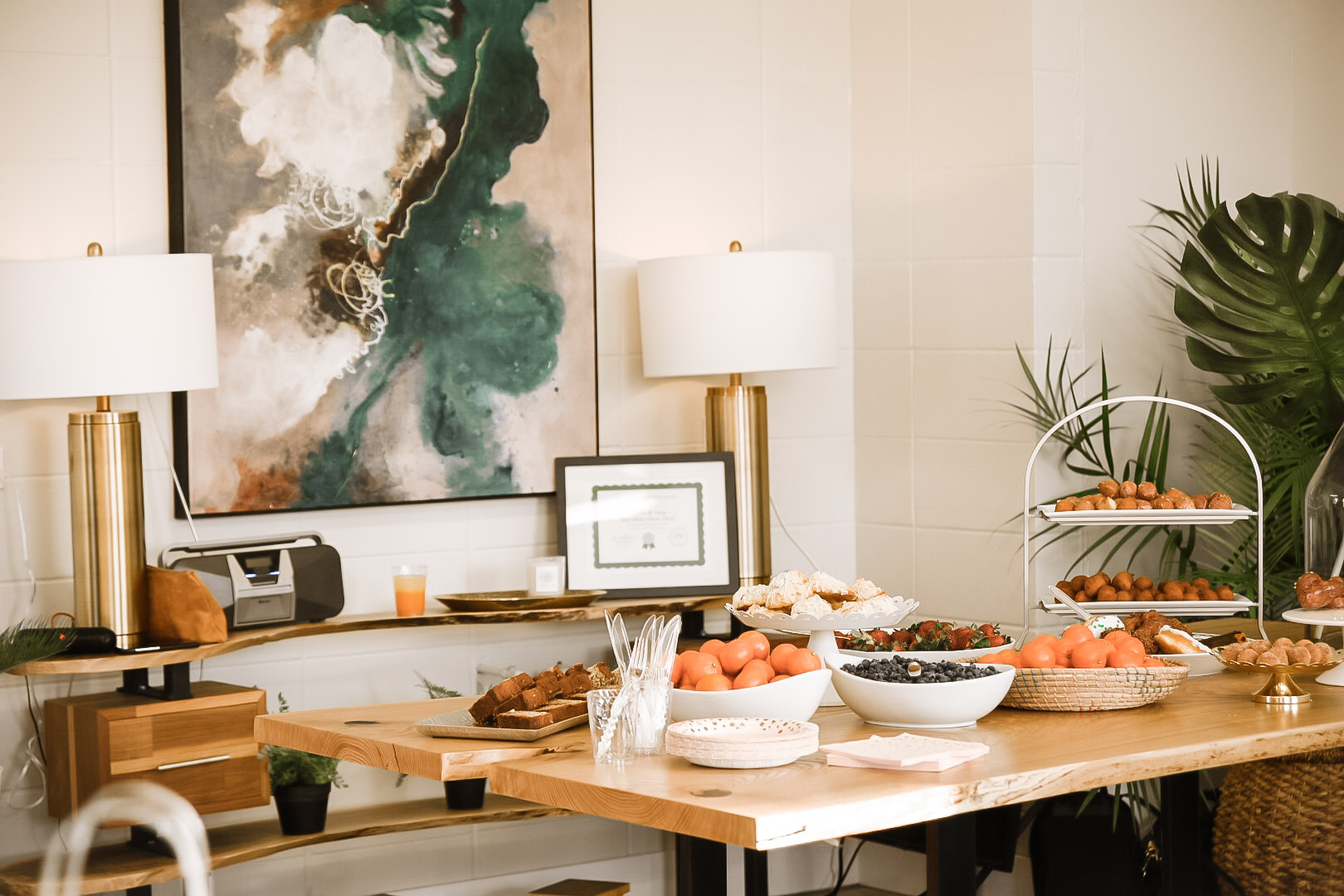 Our meetups always start in the same way. The first 15-20 minutes are for checking in, getting some food and drink and possibly taking a photo or two.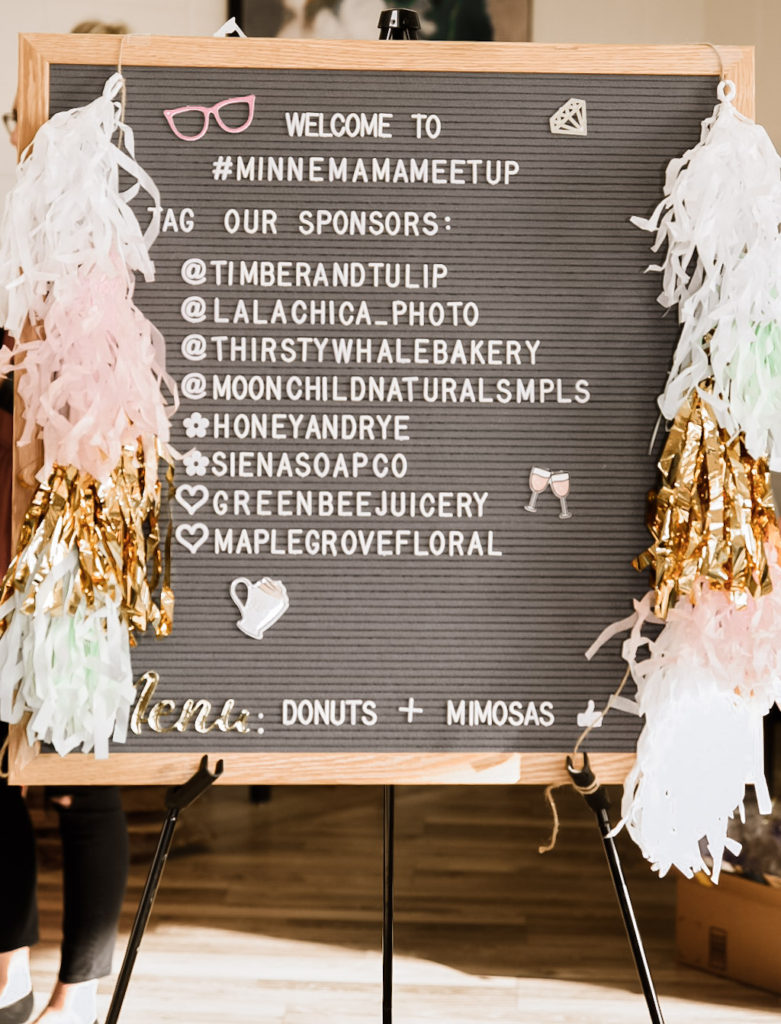 FOOD AND DRINK
We had some amazing food this time (like usual!) with donuts from Thirsty Whale and pastries from Honey & Rye and tons of fruit.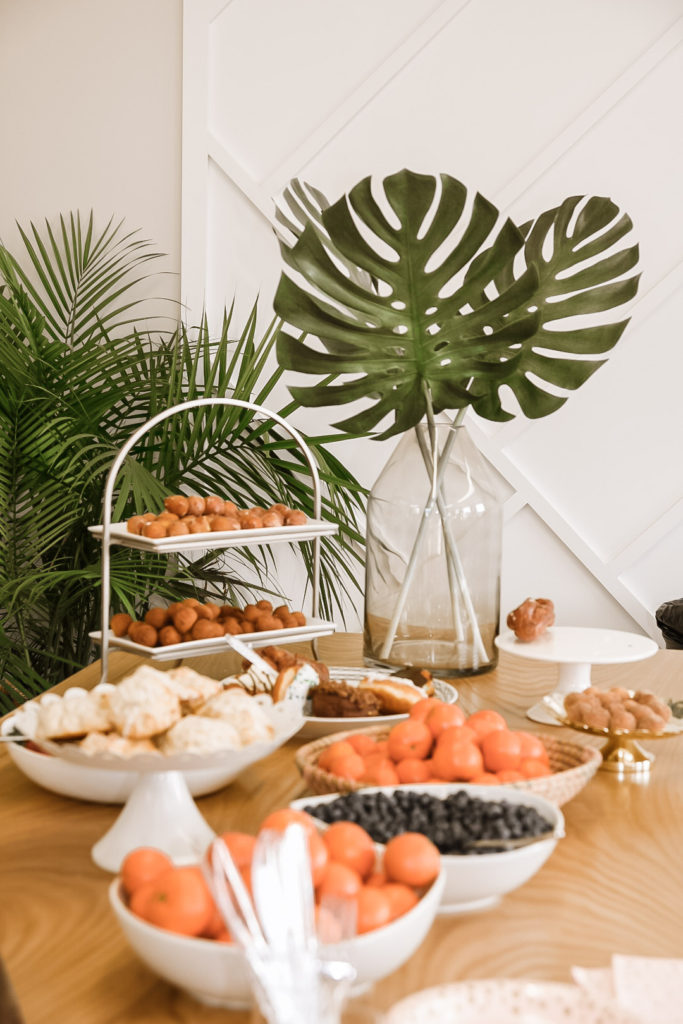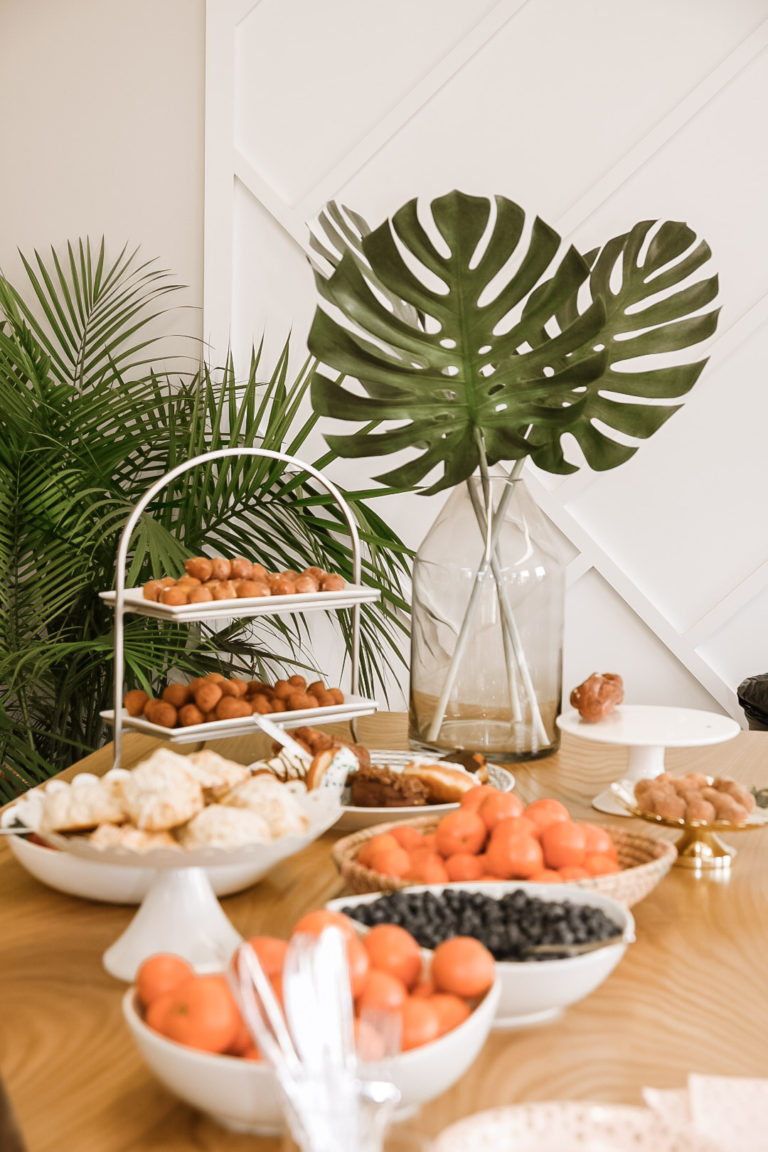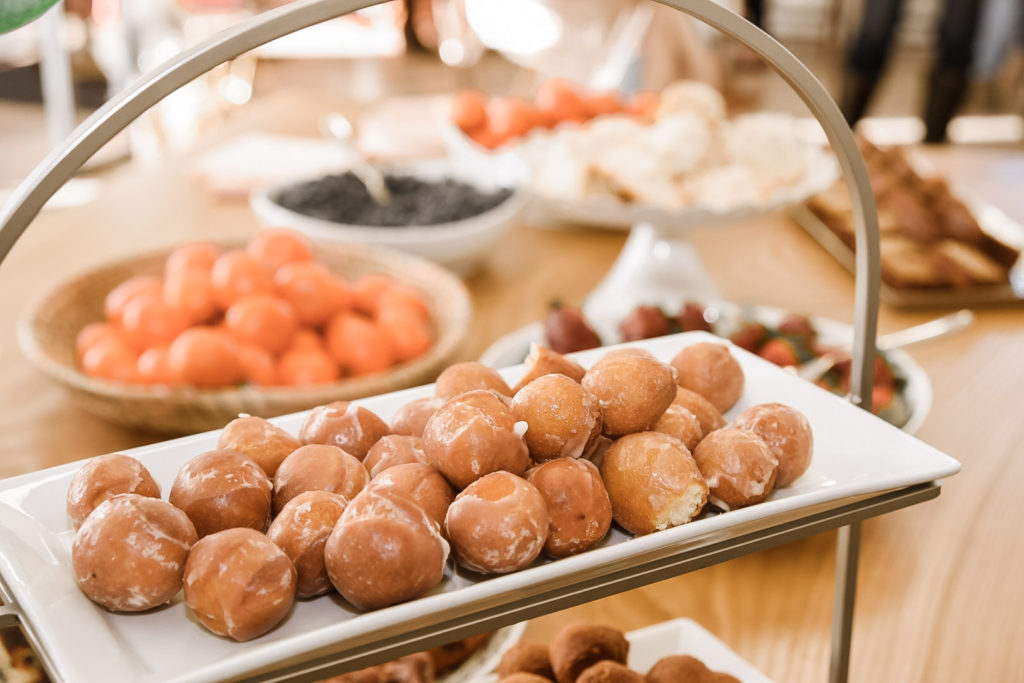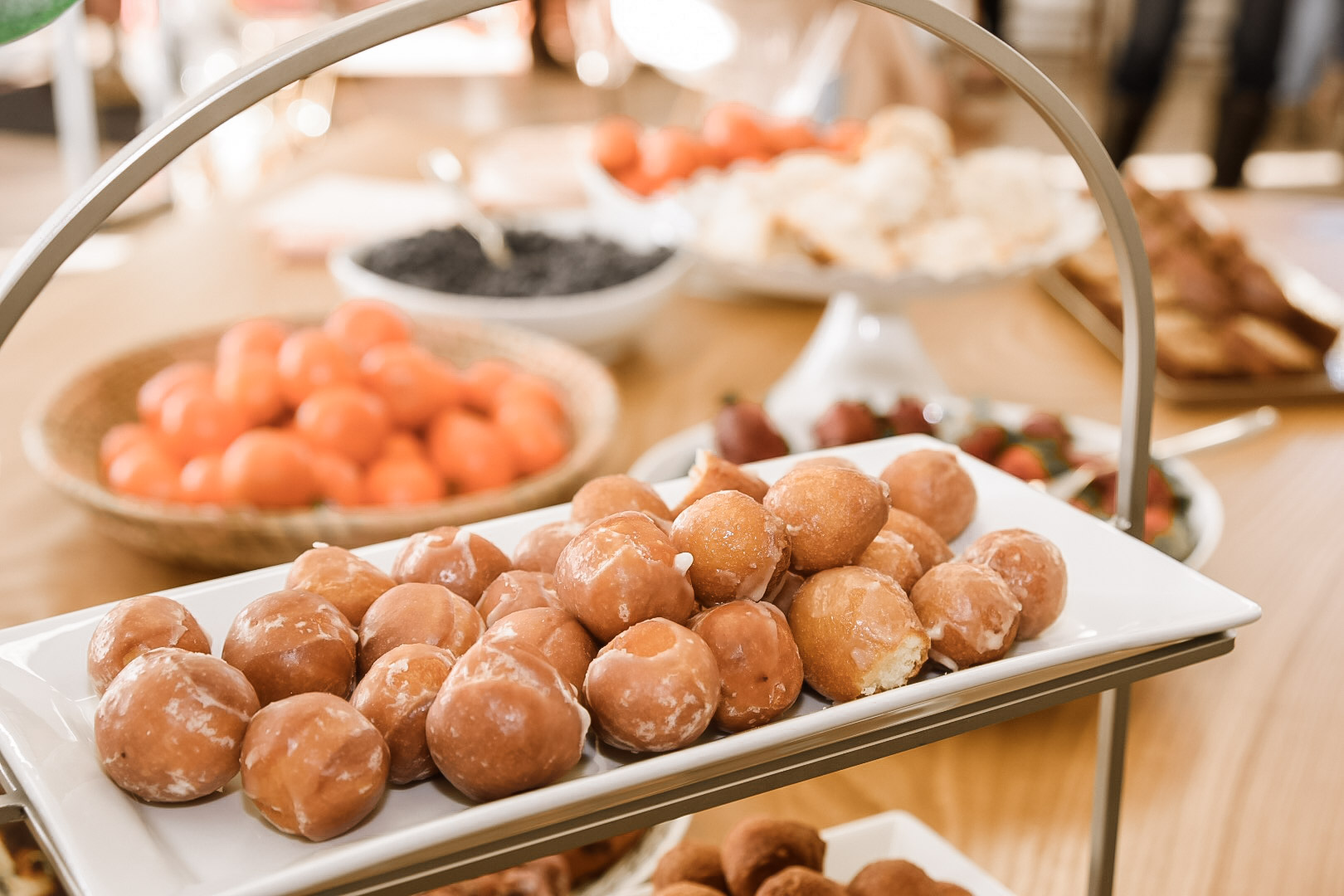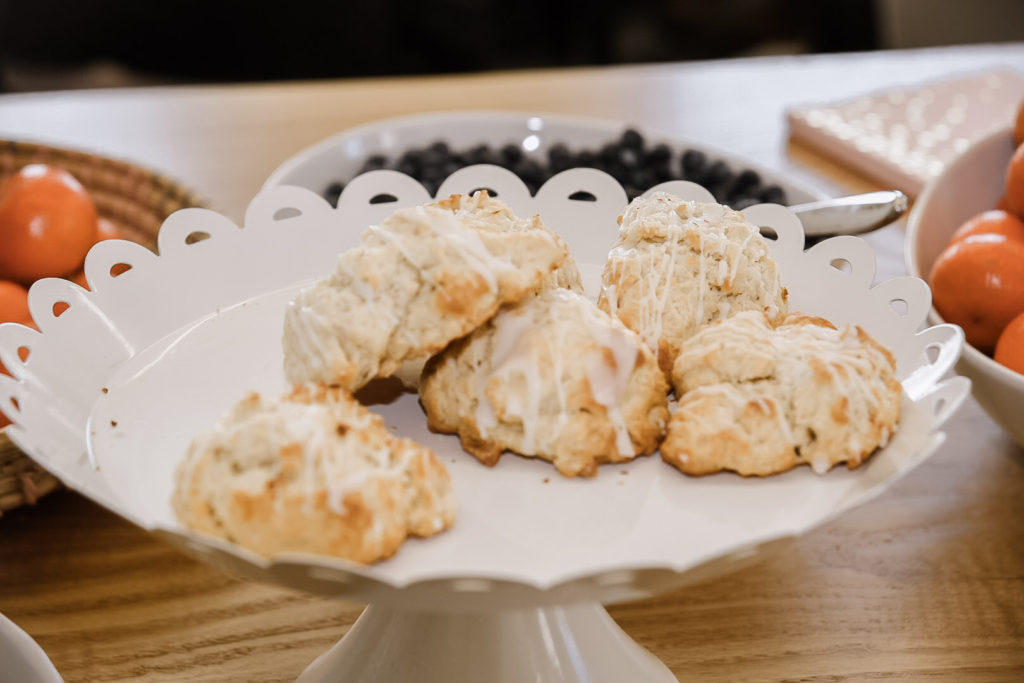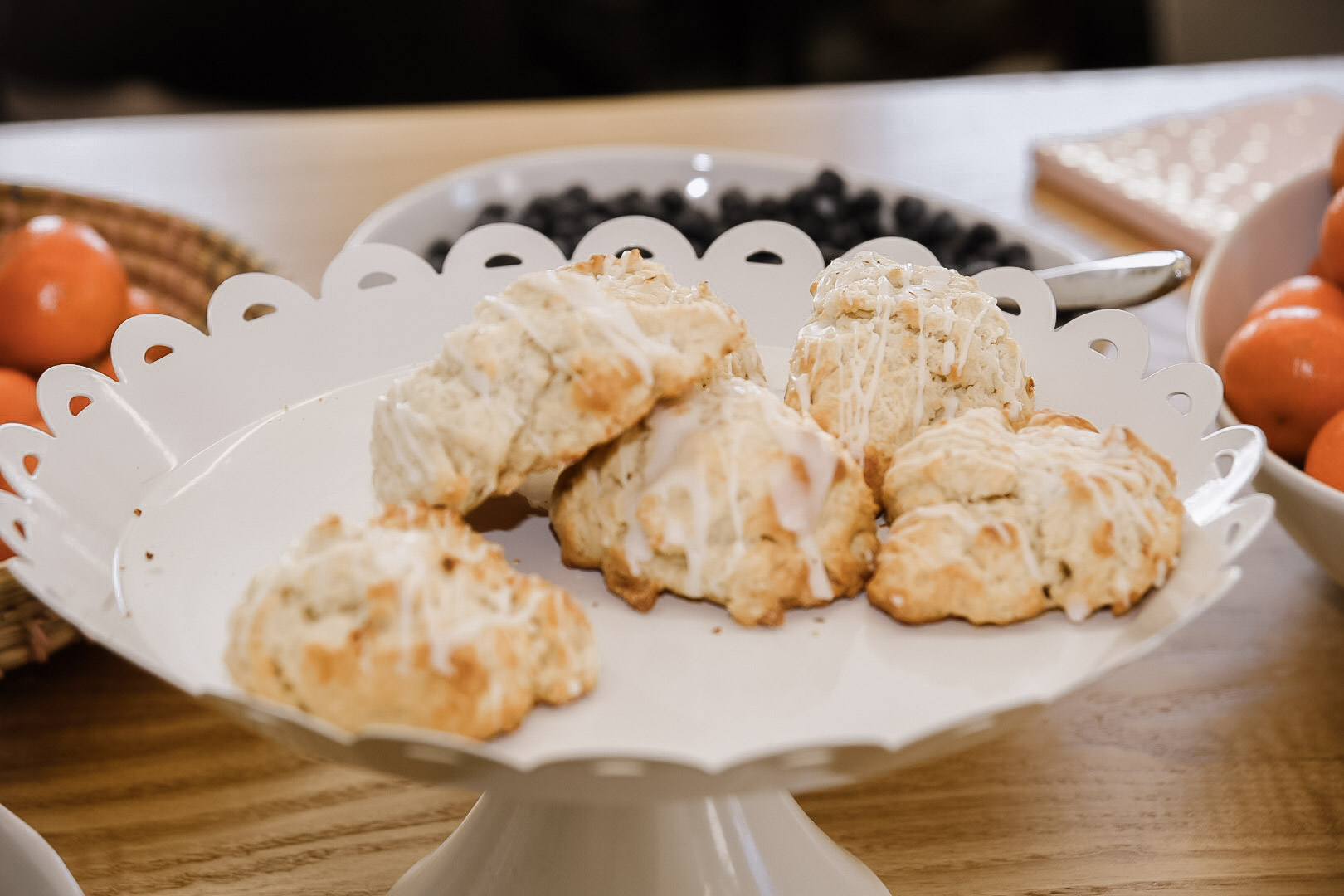 And we can't forget the drinks! This time we had a mimosa bar with juice from Green Bee Juicery and champagne (of course). We also had sparkling water from Moonchild Naturals and copious amounts of coffee from Honey & Rye!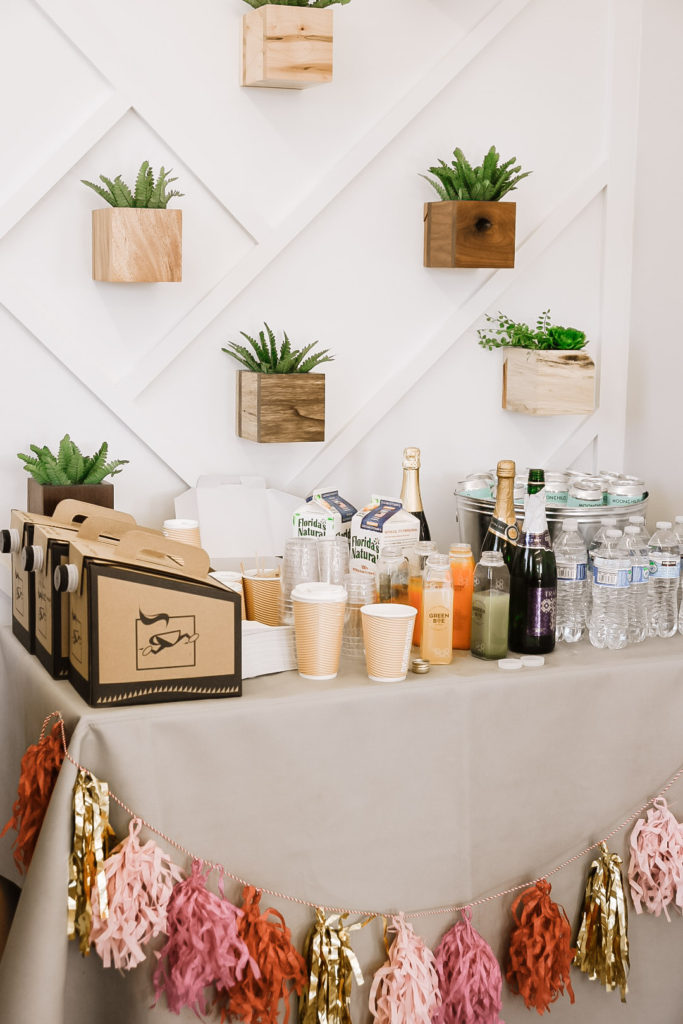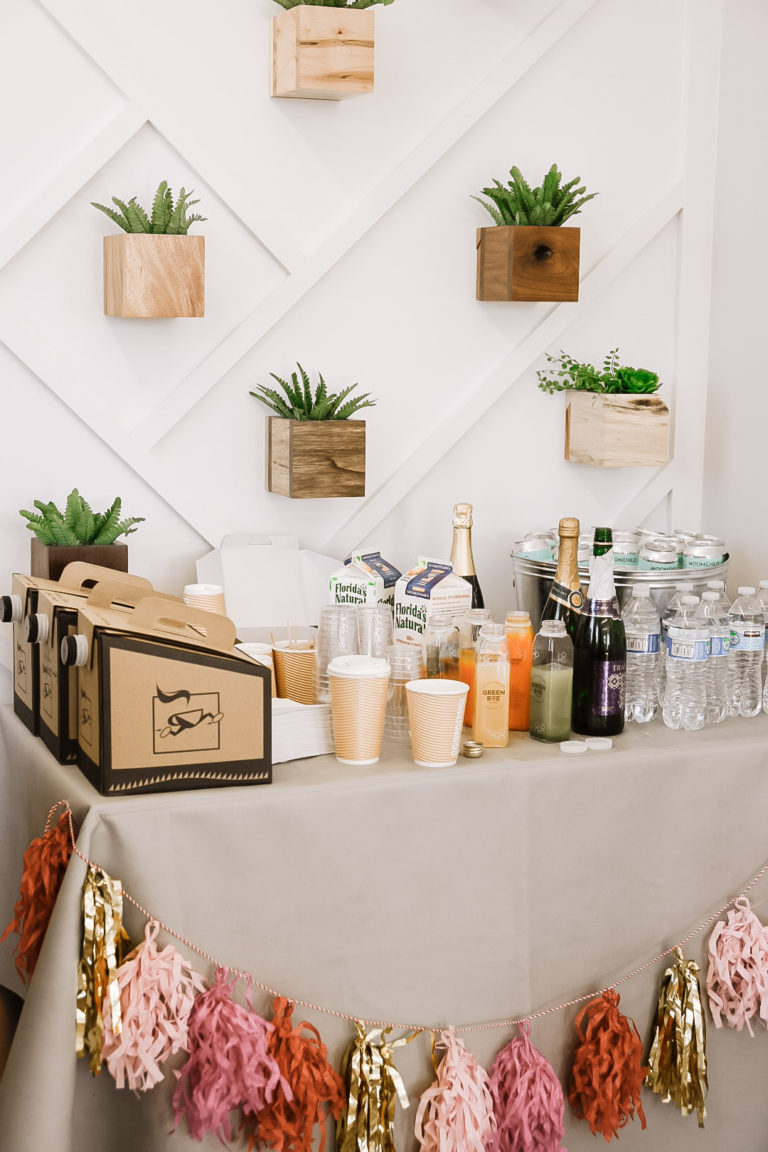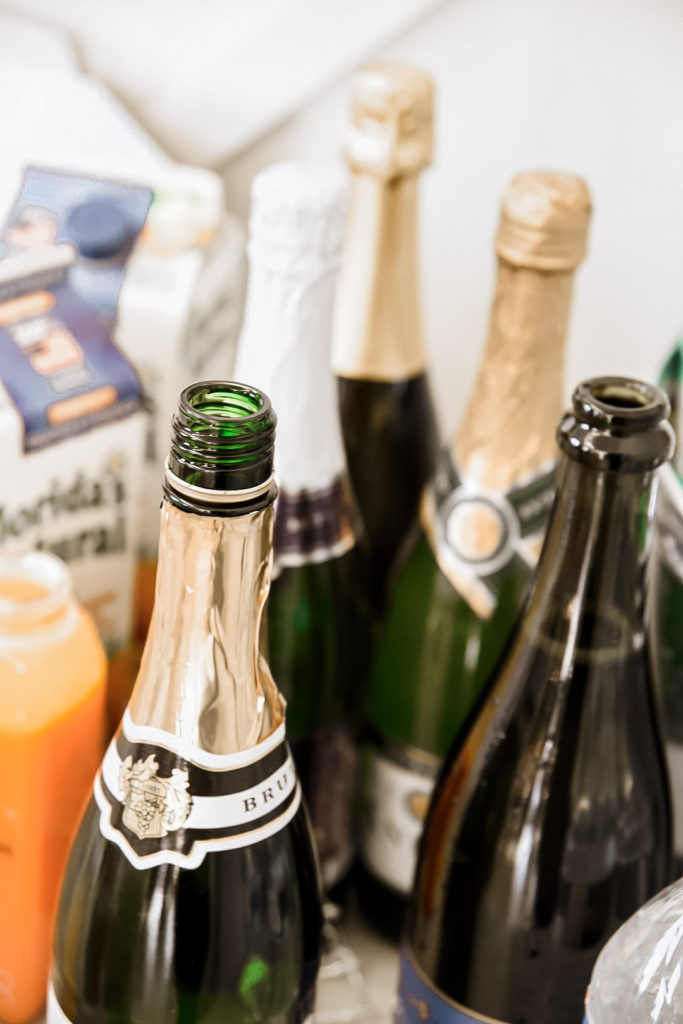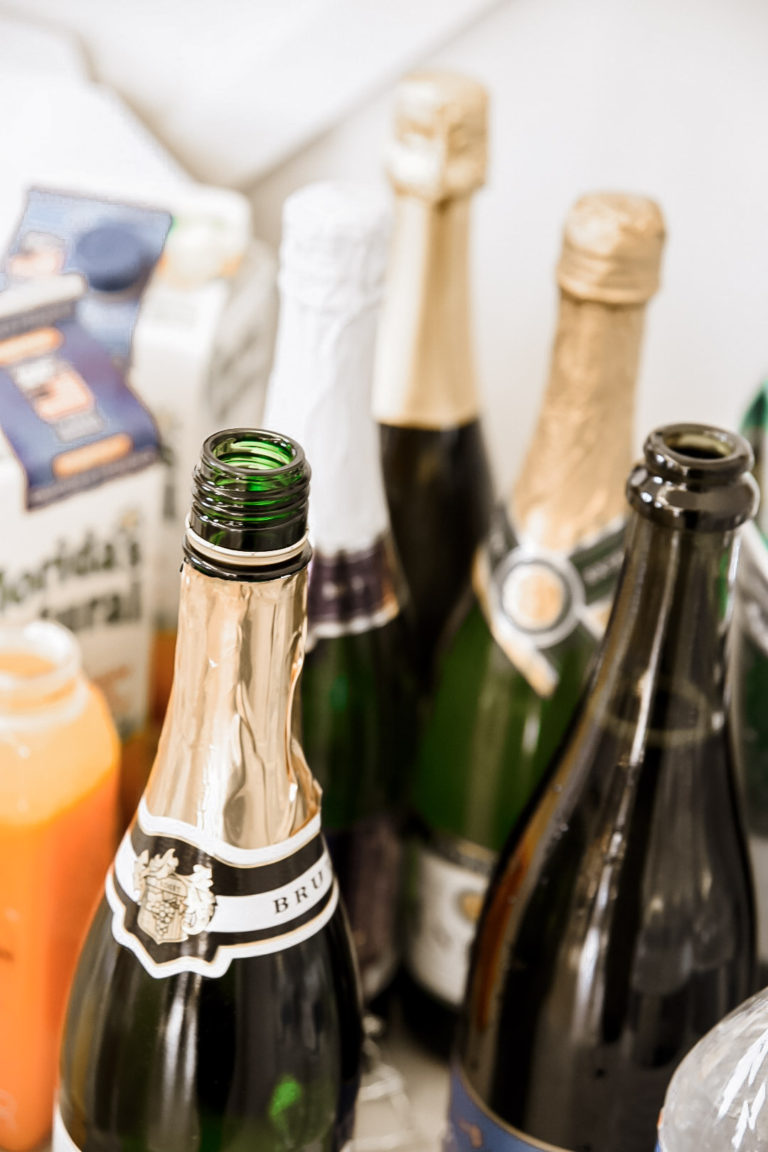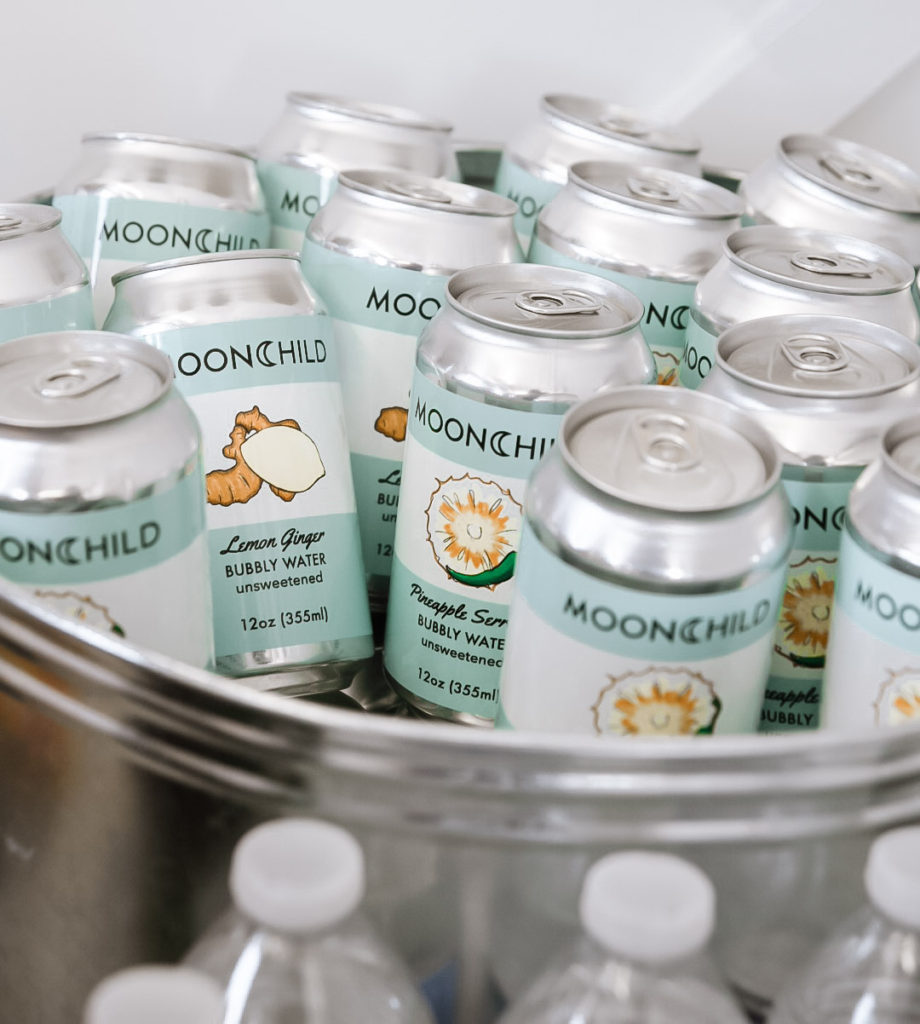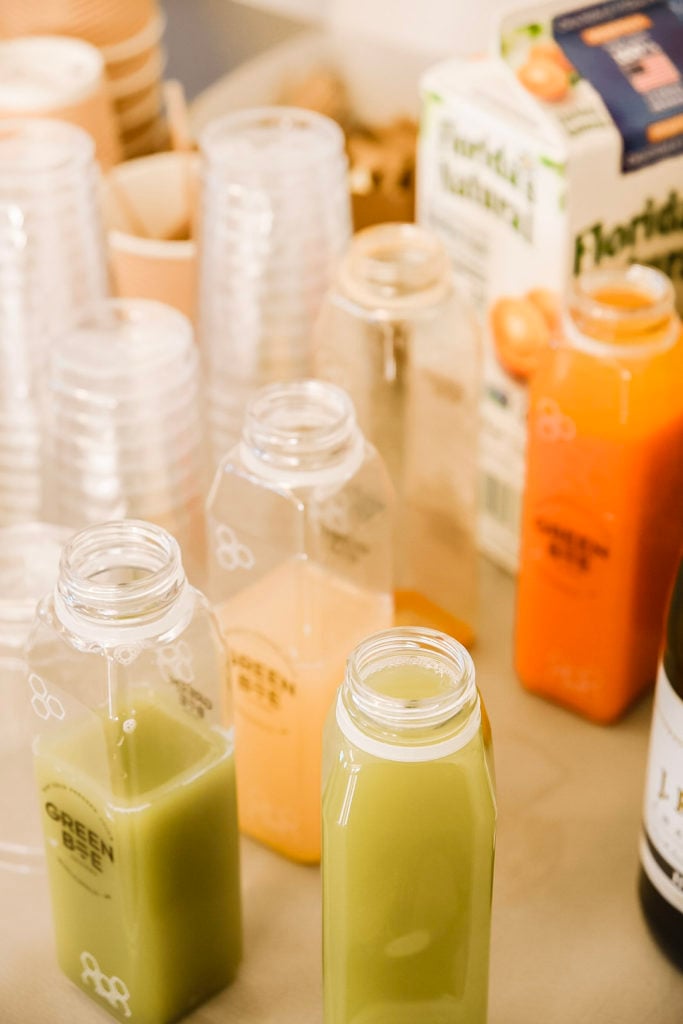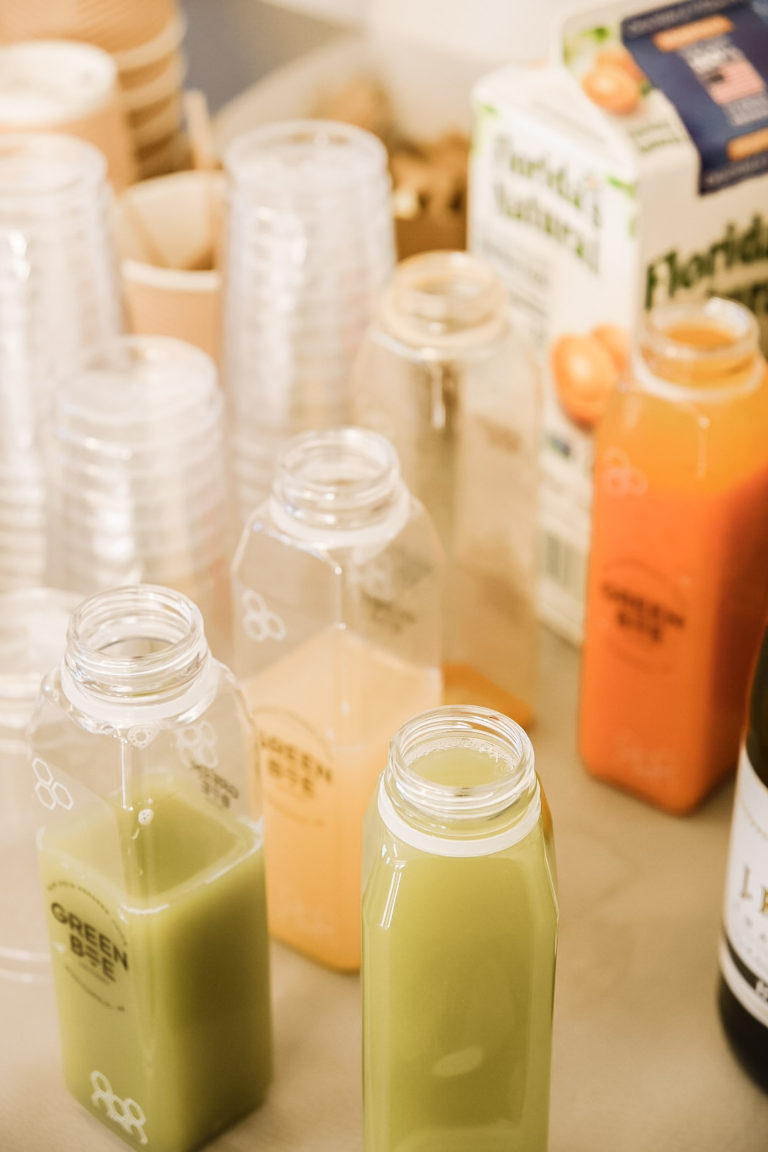 SMALL GROUP DISCUSSION
After everyone has arrived, we split up into smaller groups of 8-10 for guided small group discussion. This is where the magic happens. 🙂
One thing we value most at Minne Mama Meetups is that we give each mama time to share what's on their heart and be able to connect with other local moms. I can't begin to tell you how happy it makes me when I see 2 moms having a playdate or meeting for coffee because they met and connected at one of our events.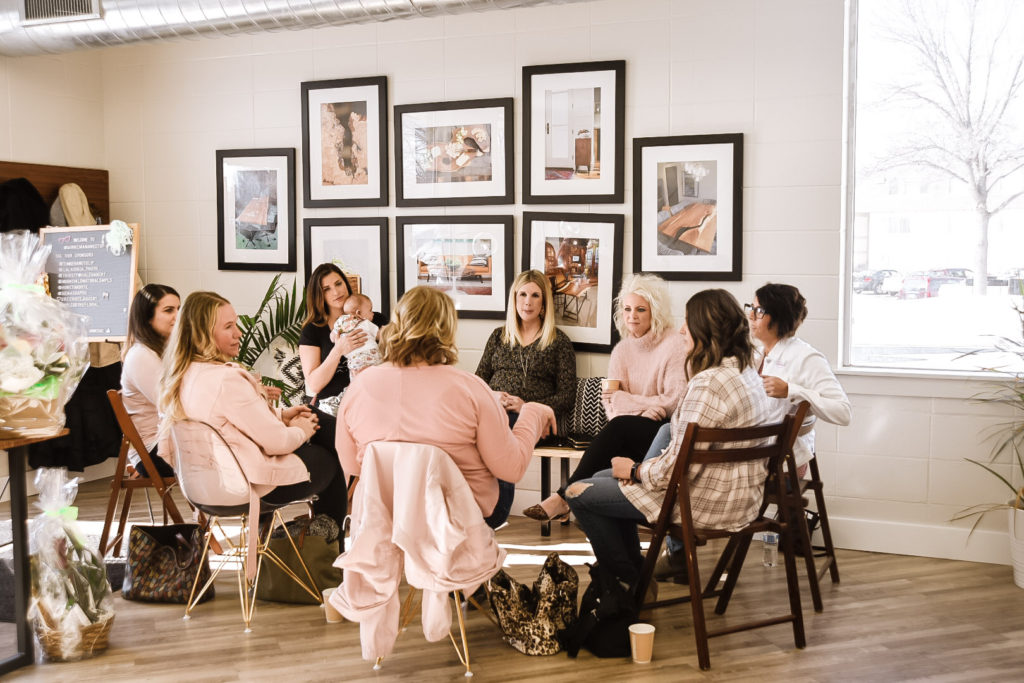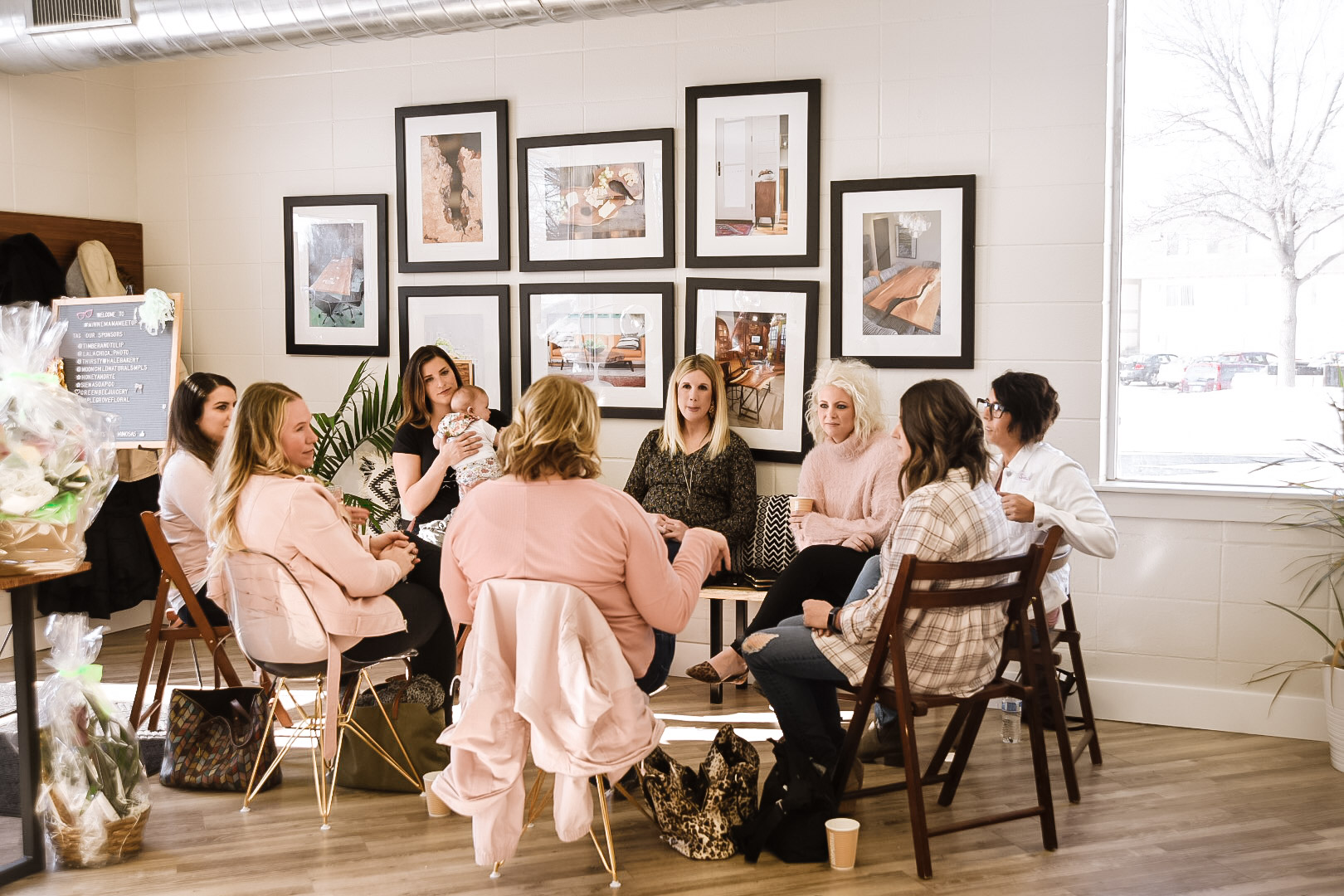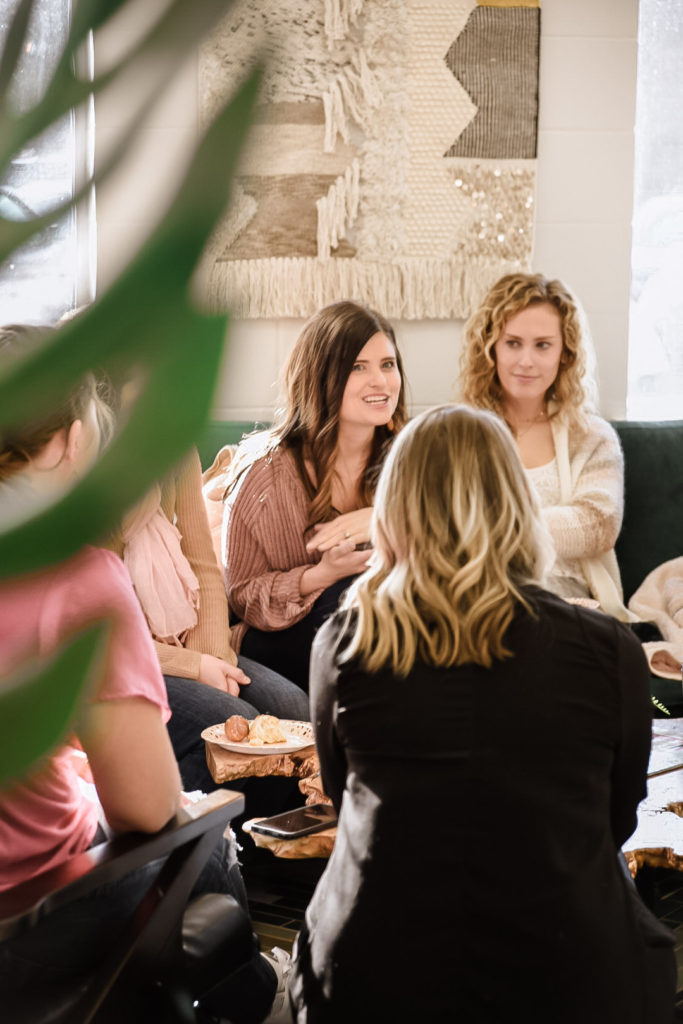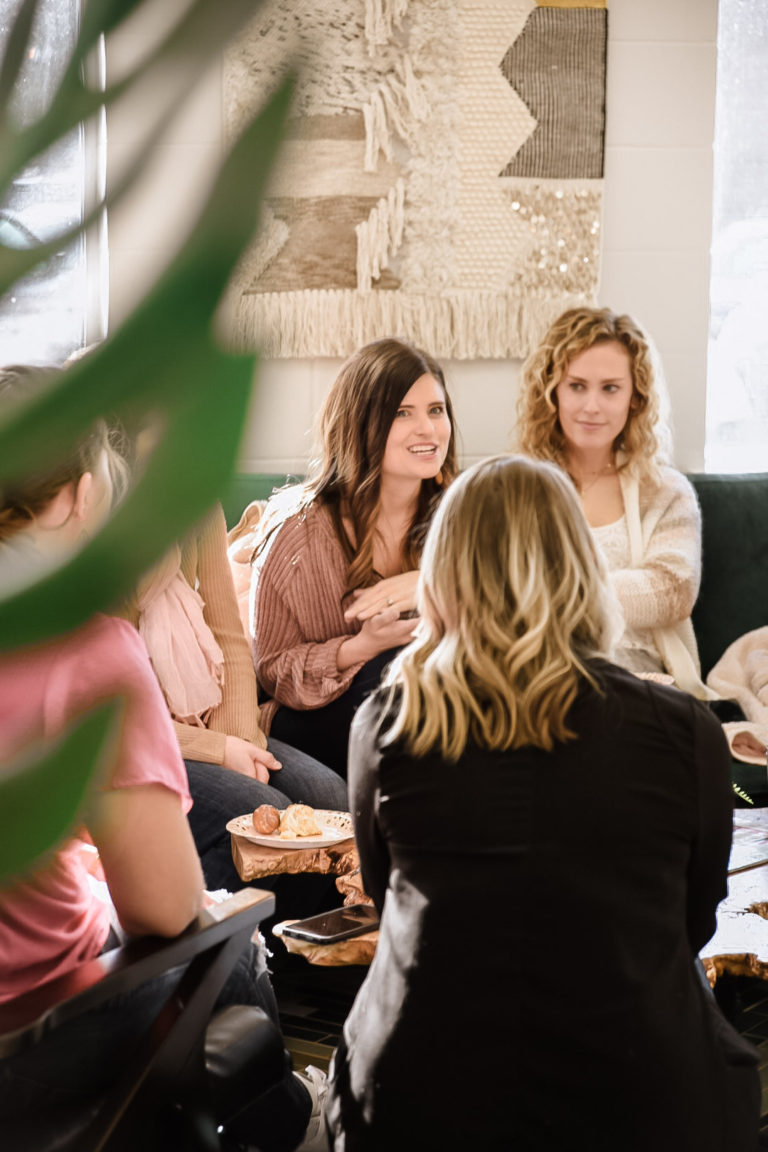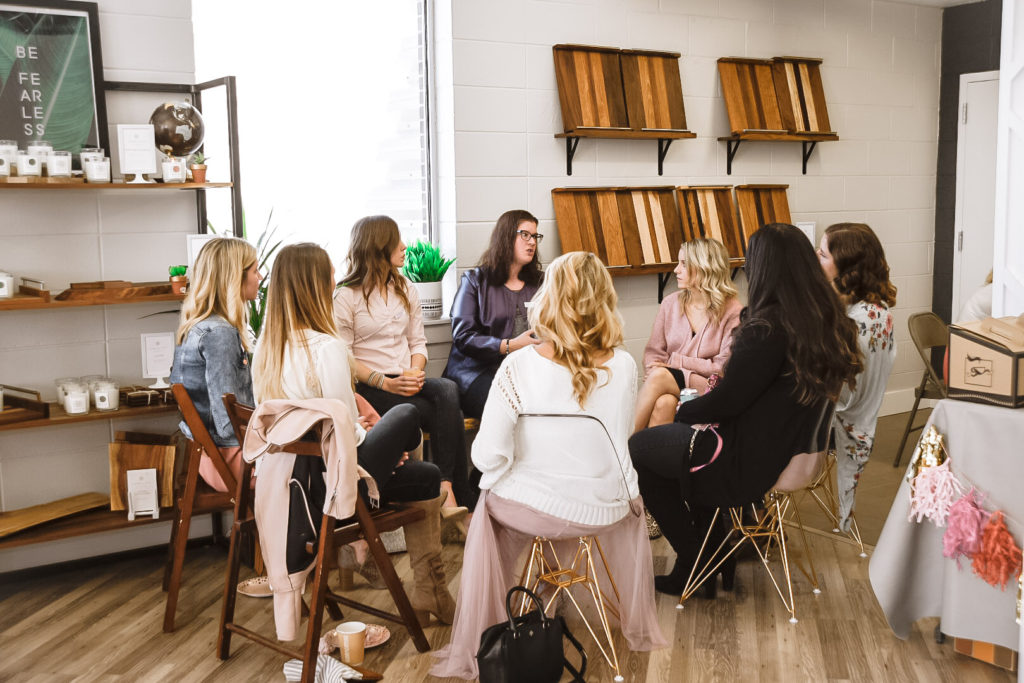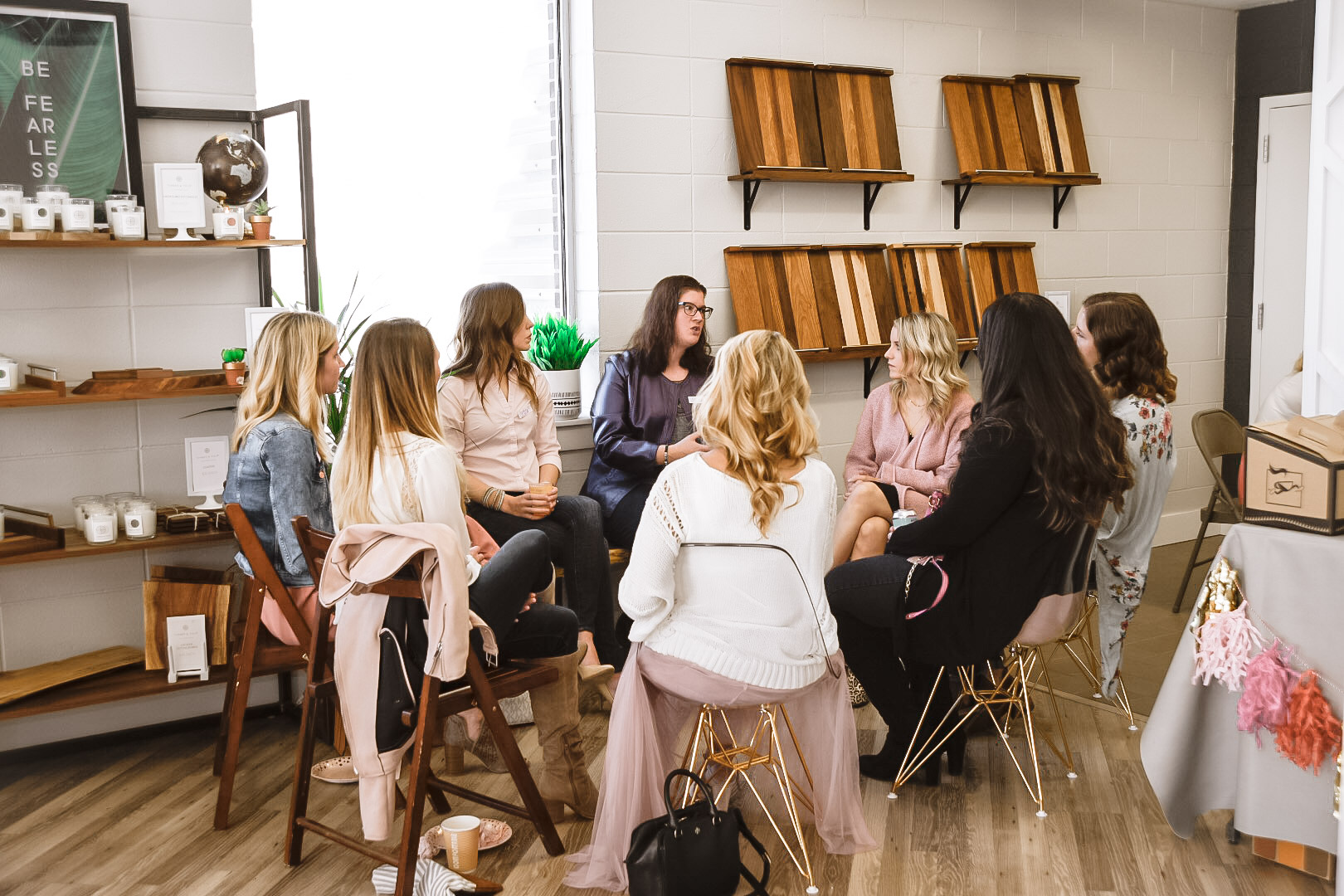 Each group has a facilitator who leads the group in a few questions. You're never obligated or forced to share, but anyone who wants to is given the space and time to do so.
We love hearing each mamas unique stories and be a listening ear for whatever they're going through.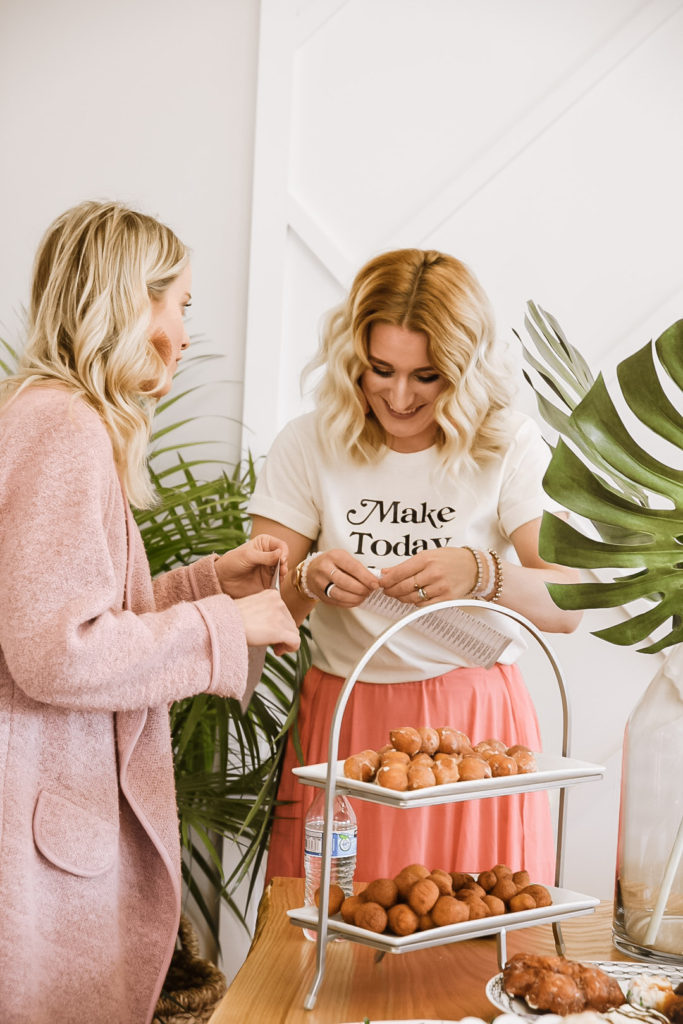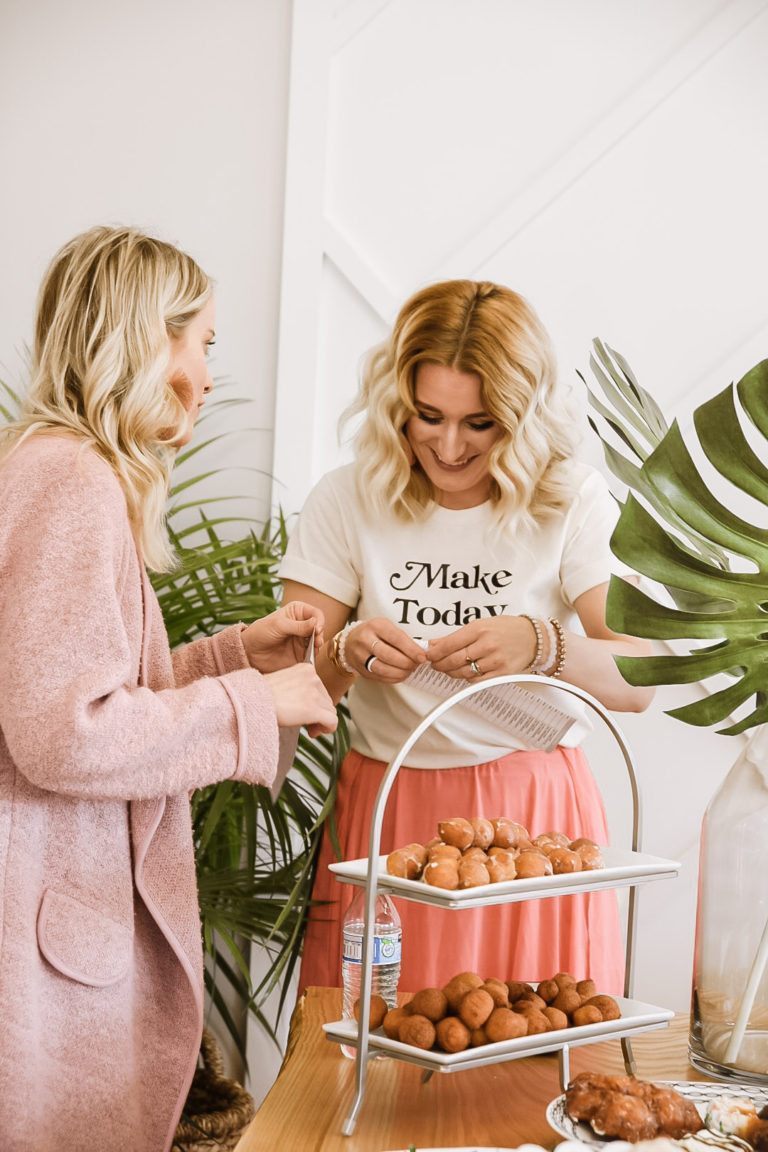 Then, of course, we follow up our small group discussions with GIVEAWAYS!! We had SO many generous sponsors donate items for our giveaway. Almost everyone in attendance won a prize!
GIVEAWAYS!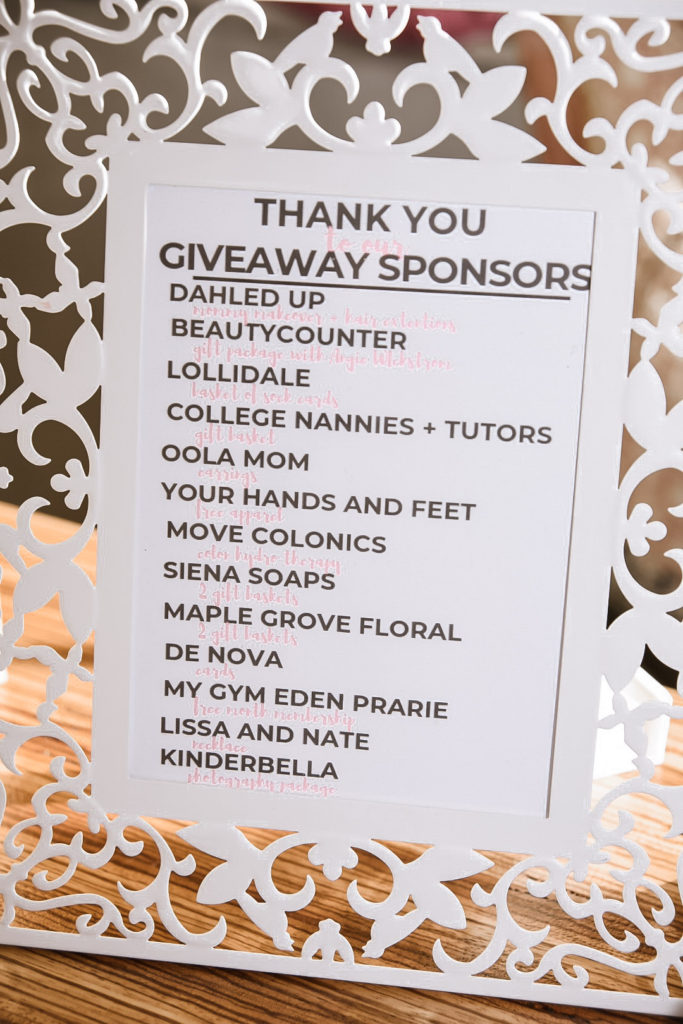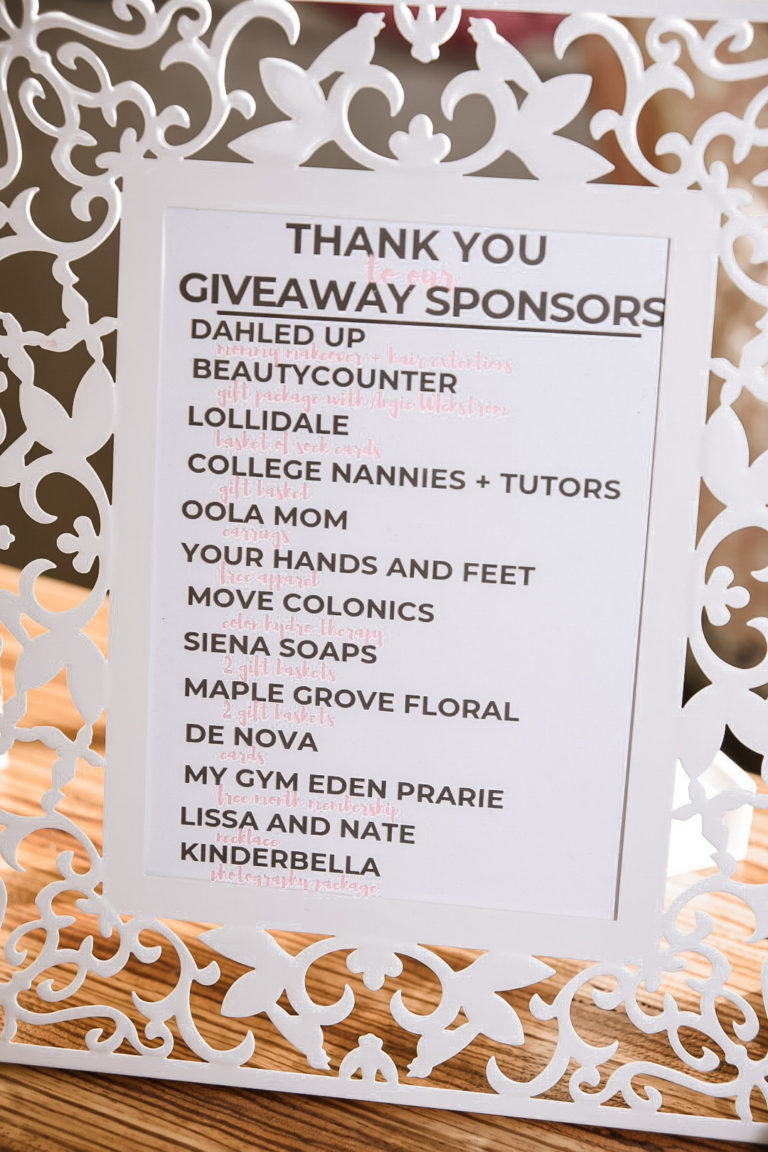 Dahled Up gave away TWO packages (a mommy makeover and hair extensions!). BeautyCounter put together a gift package. College Nannies and Tutors gave away a gift basket. My Gym Eden Prairie donated a month membership!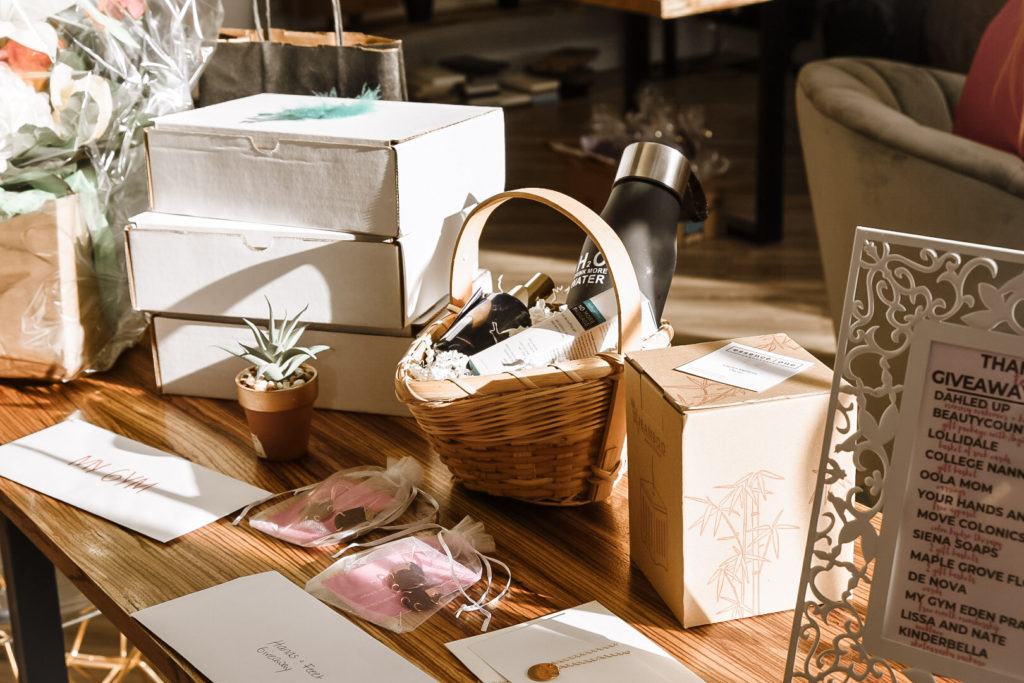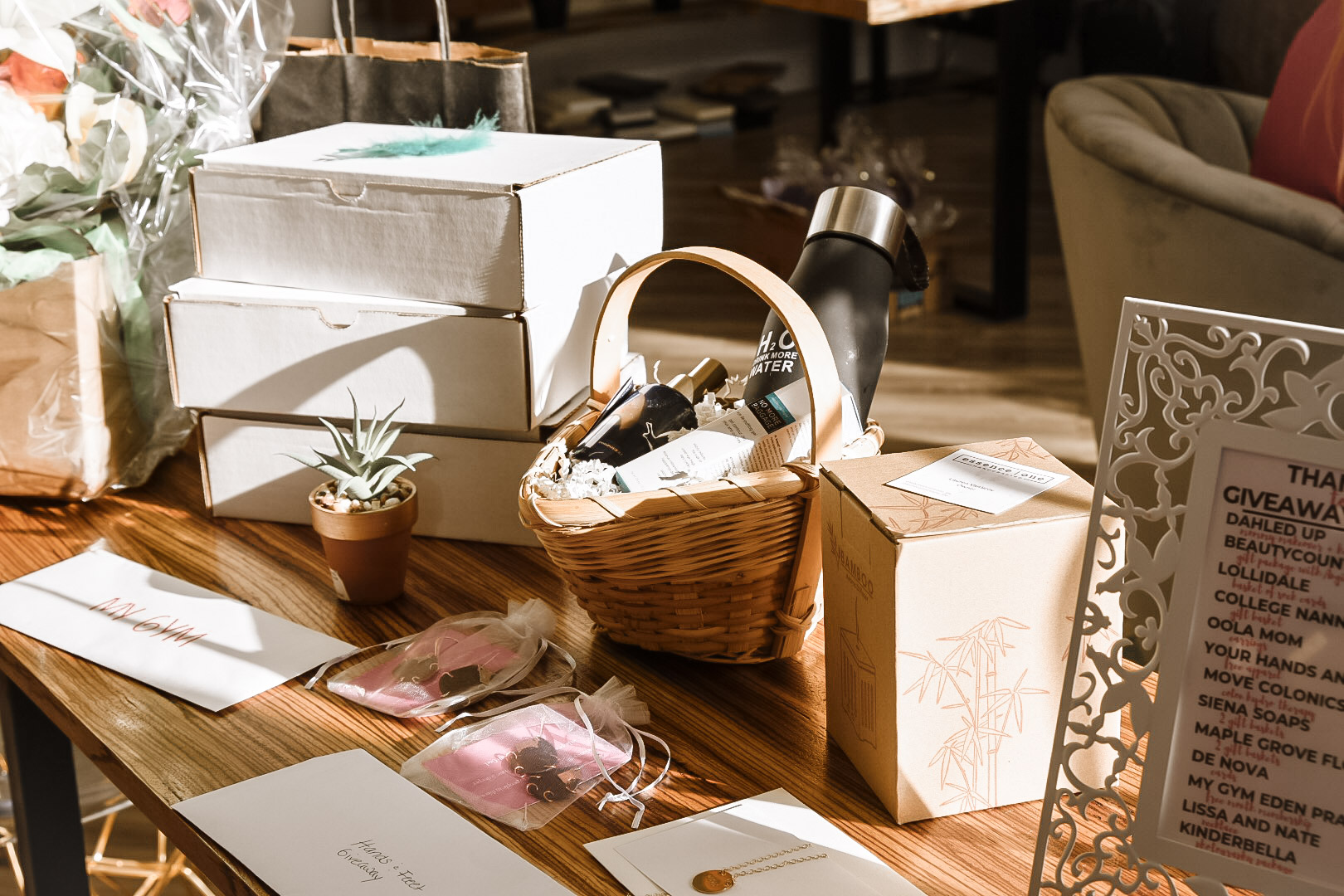 As you can see above, we had SO many amazing giveaways! Maple Grove Floral even gave us enough roses for each mama to go home with their own rose! How sweet!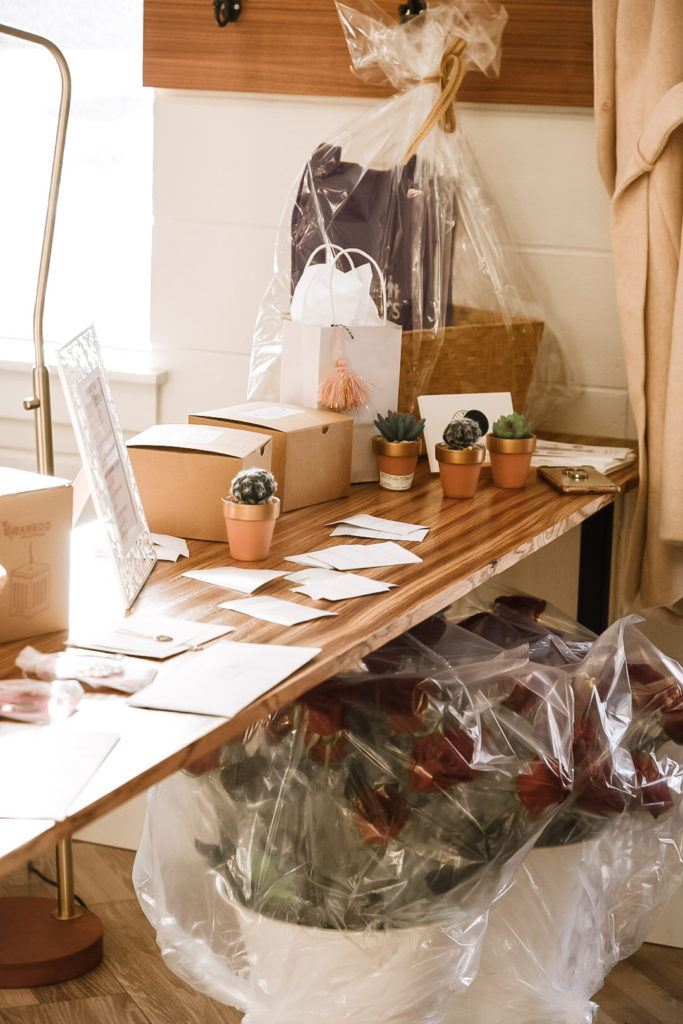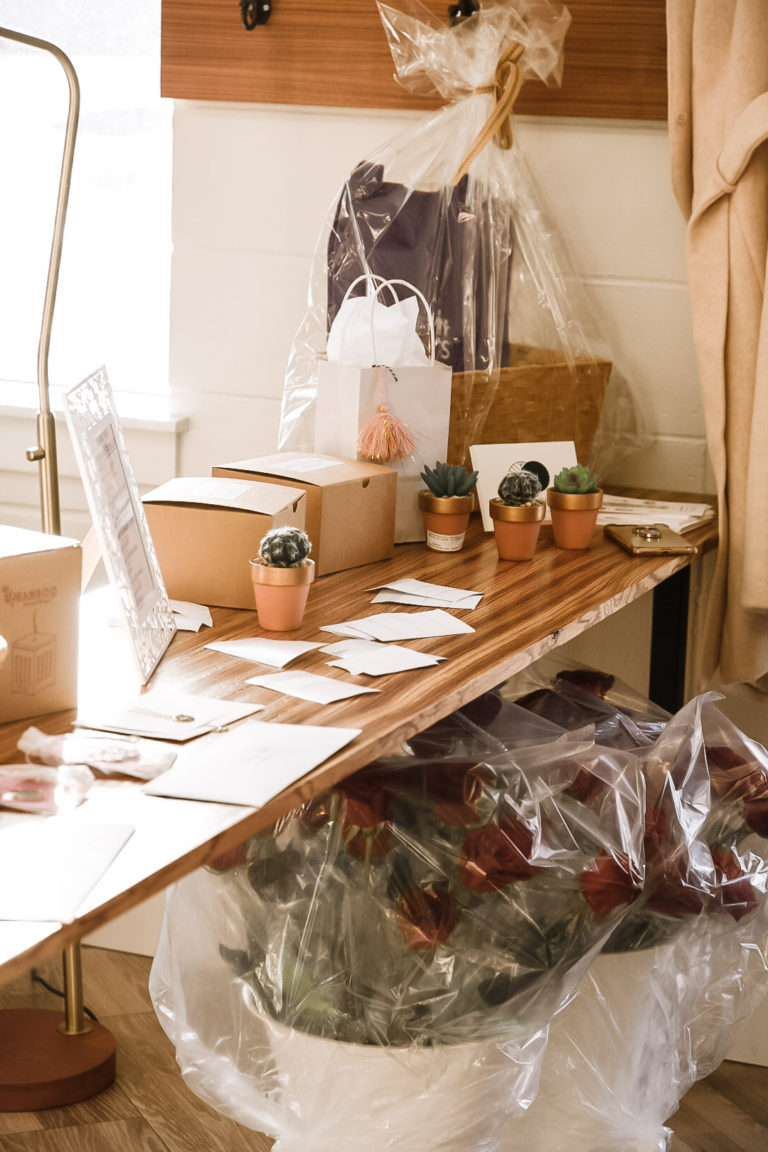 Siena Soap donated TWO gift boxes!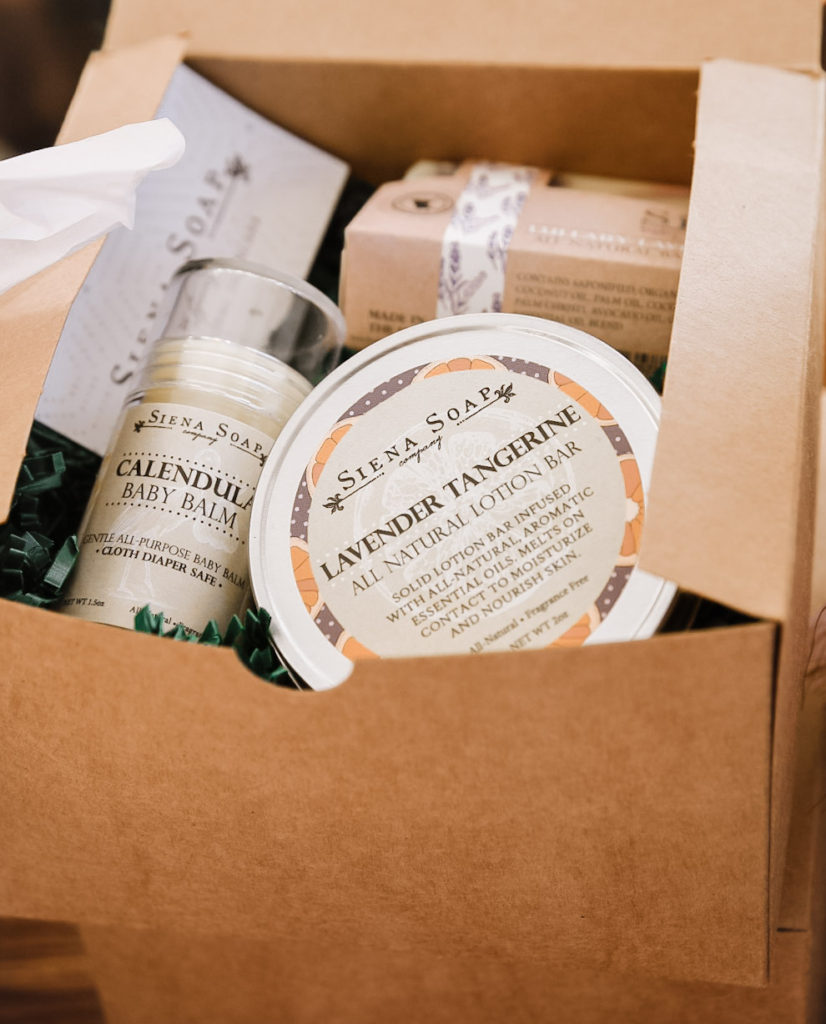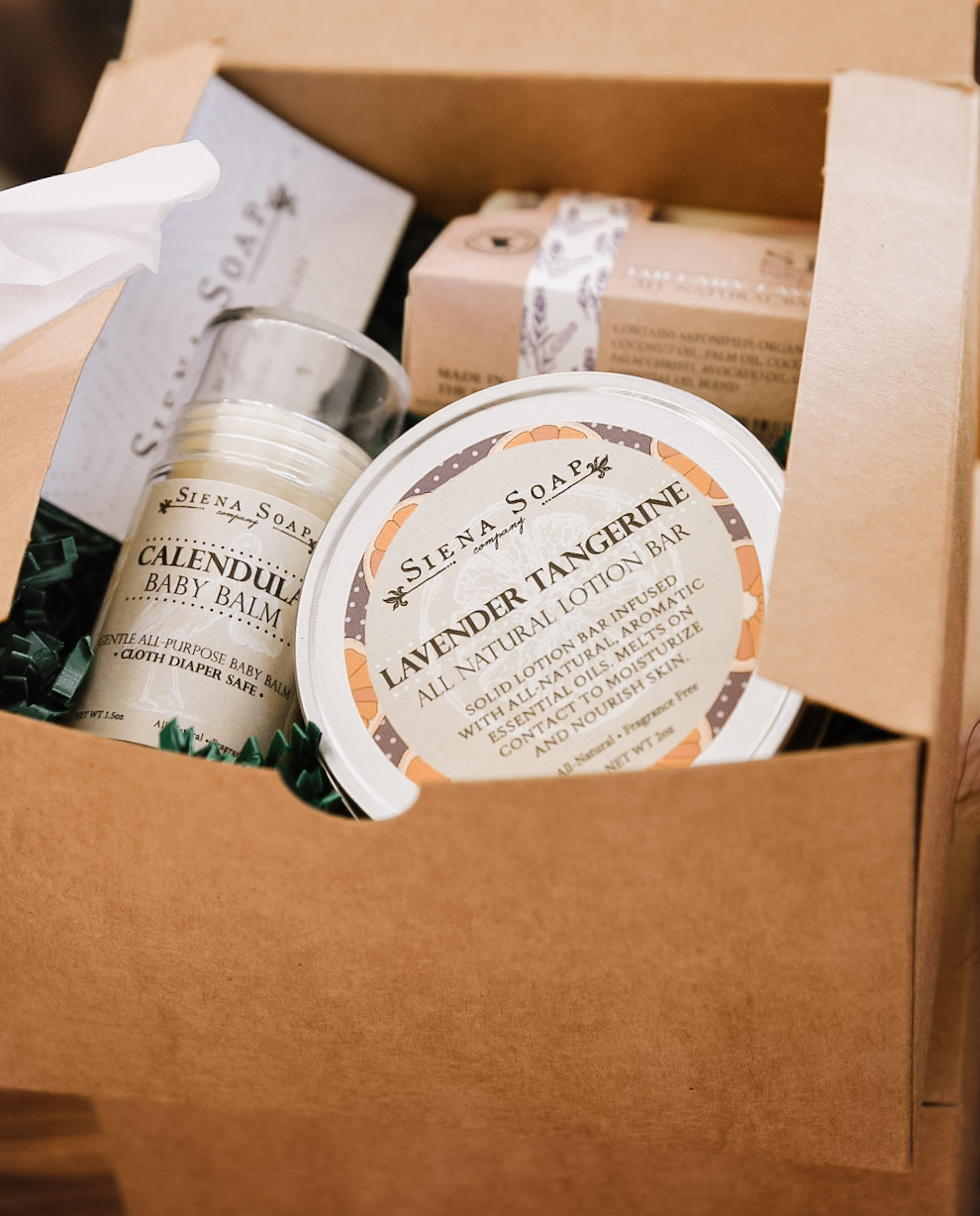 Lollidale donated a giftbox of their socks!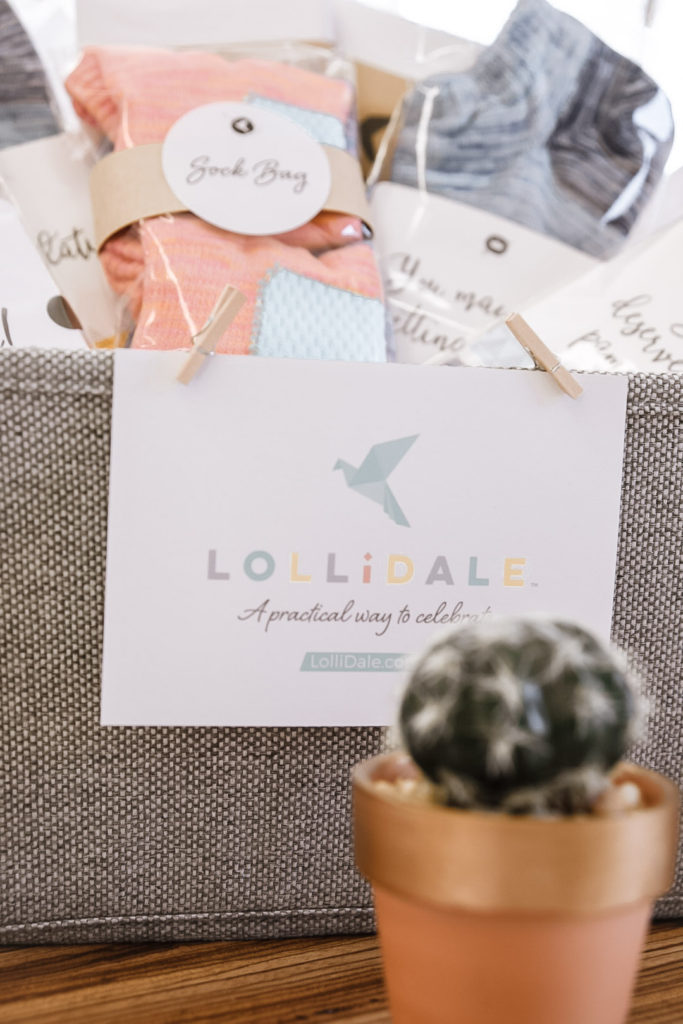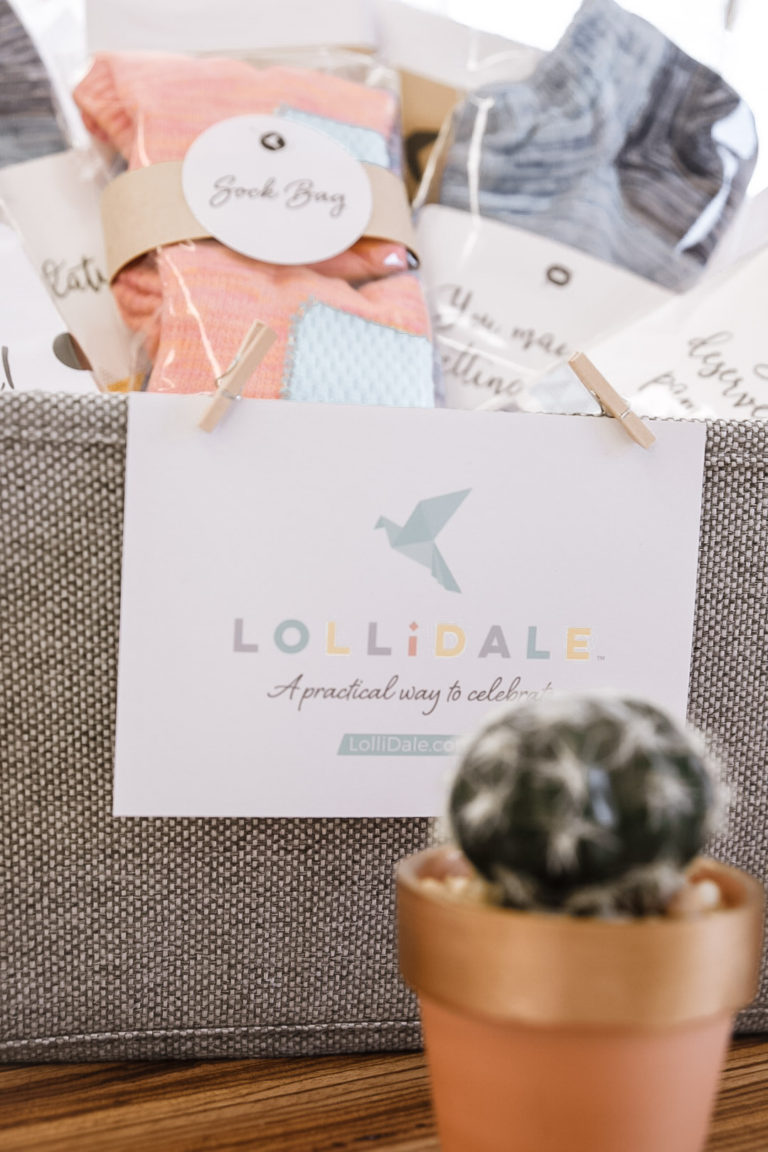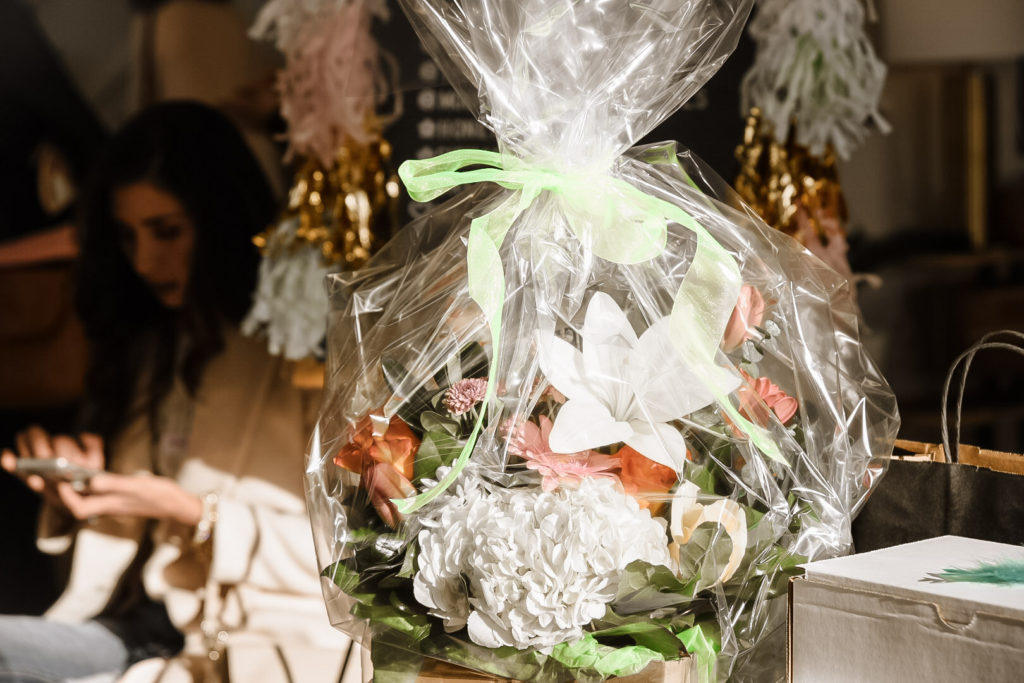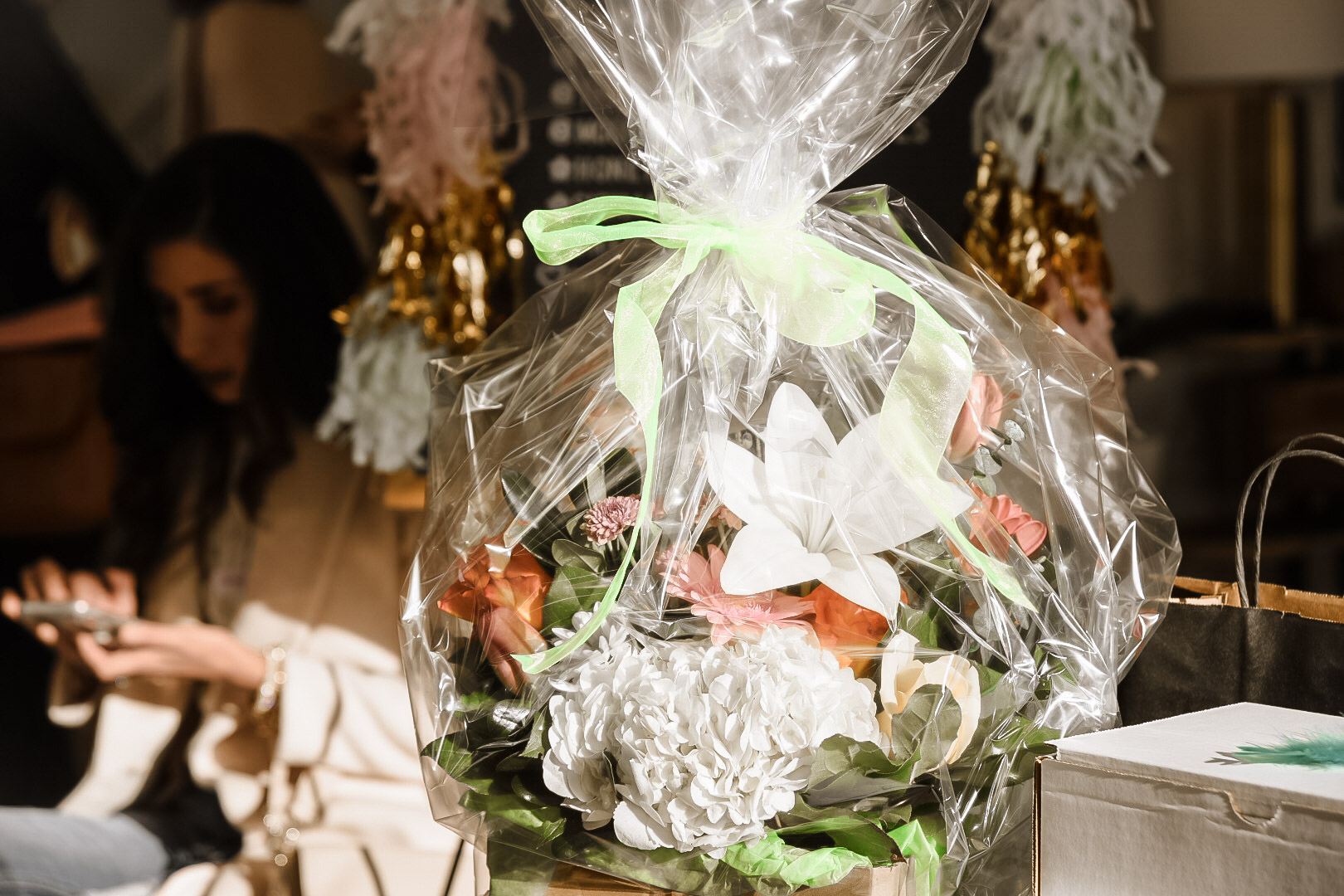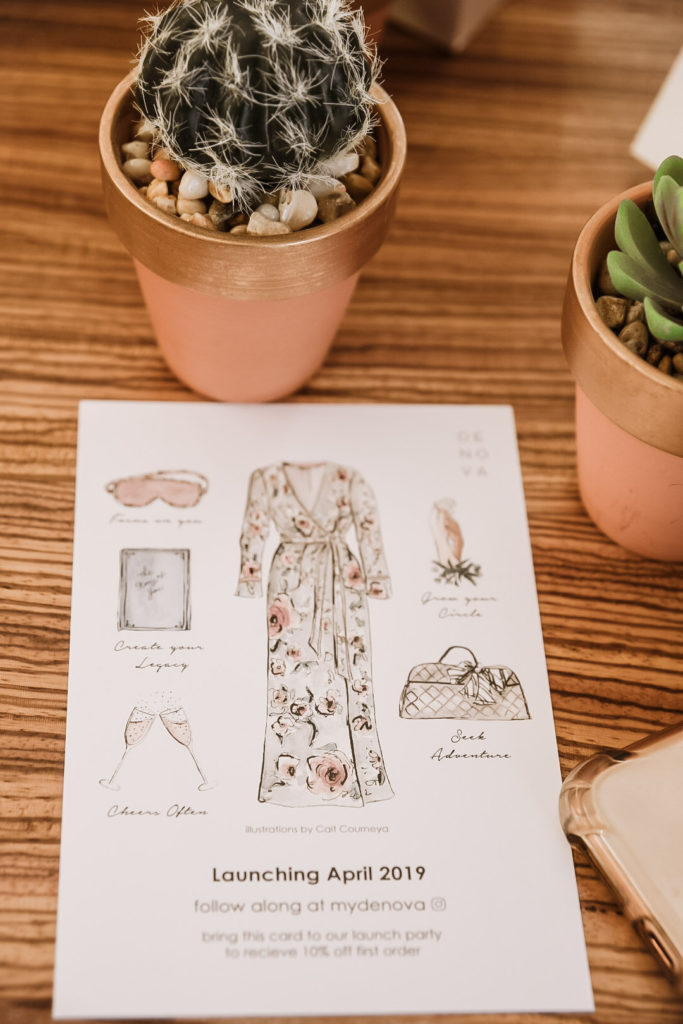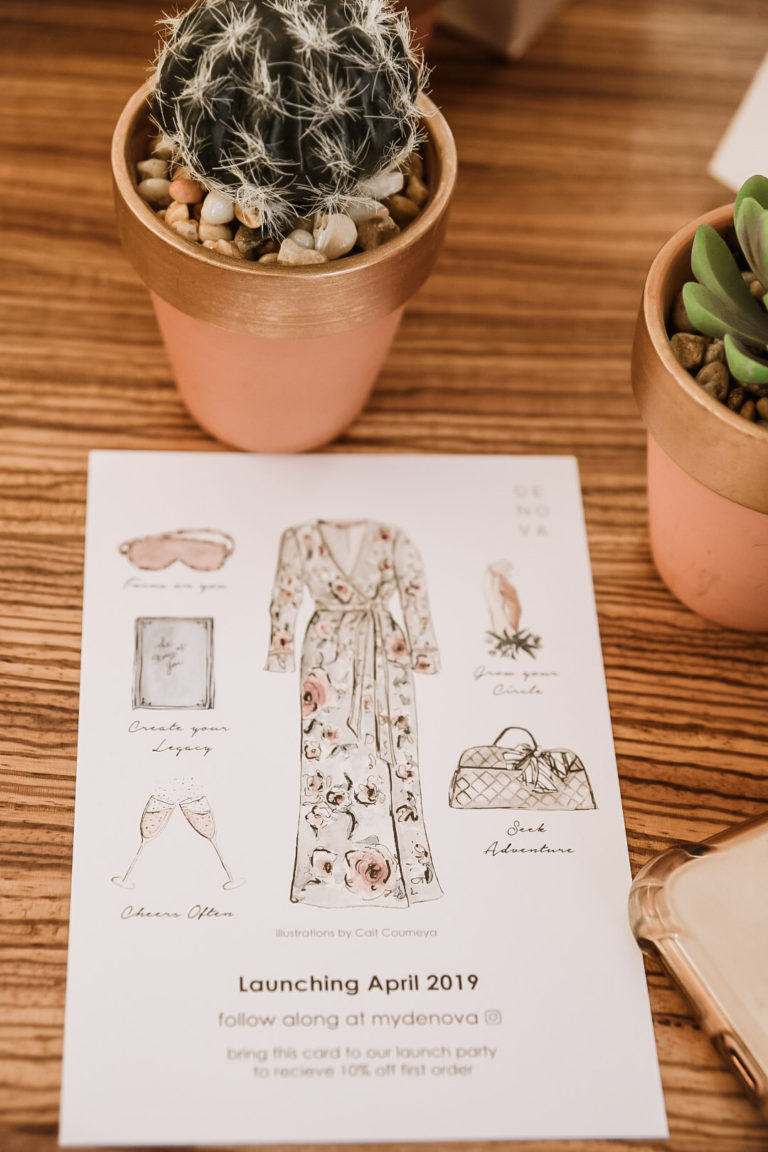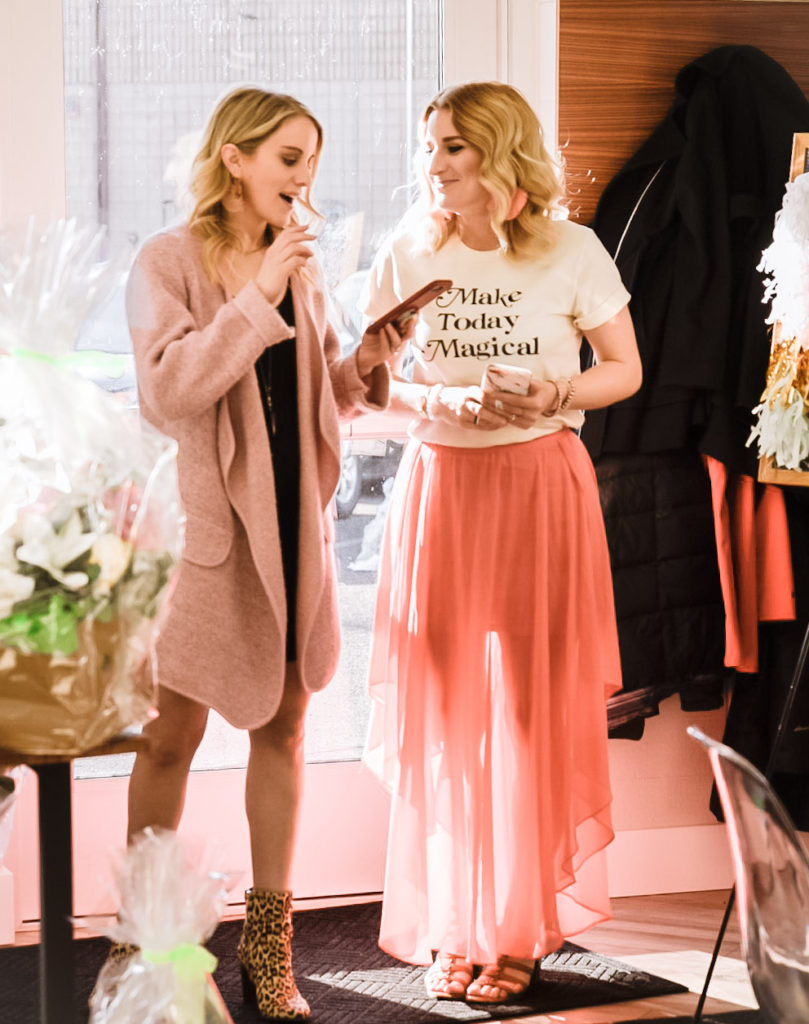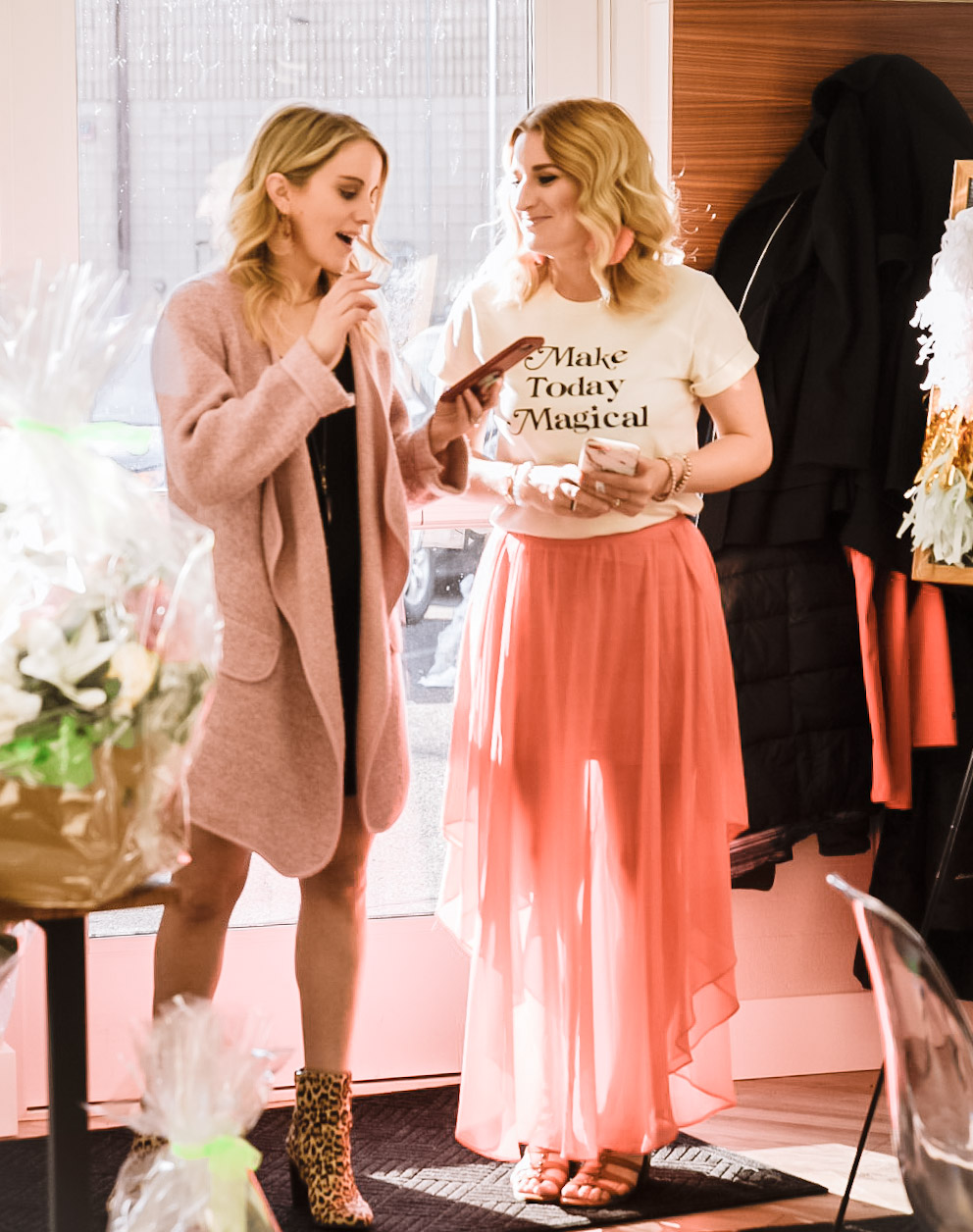 Lissa and Nate (which I'm sure you've heard me talk about since I'm obsessed with their Dottie necklace) also gave everyone a discount code so everyone that didn't walk home with their custom "Mama" necklace, could still get something!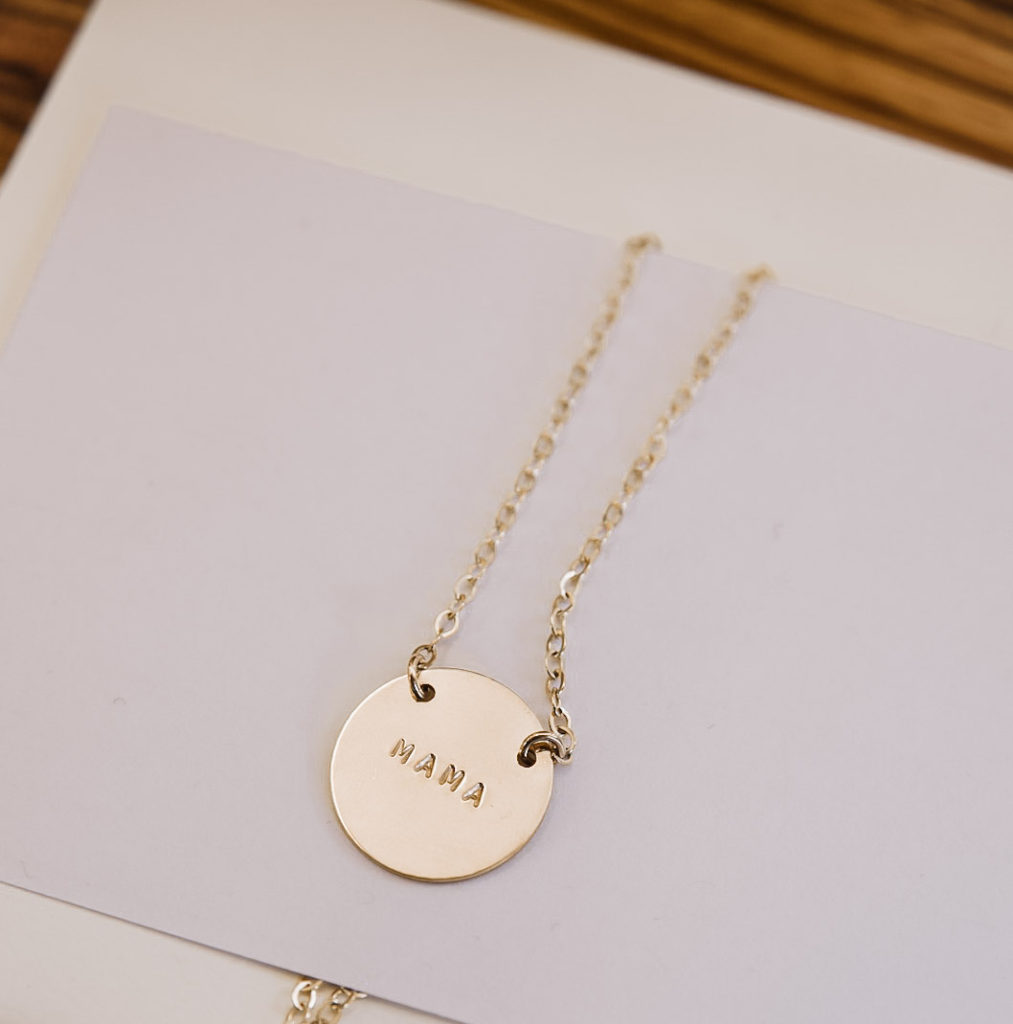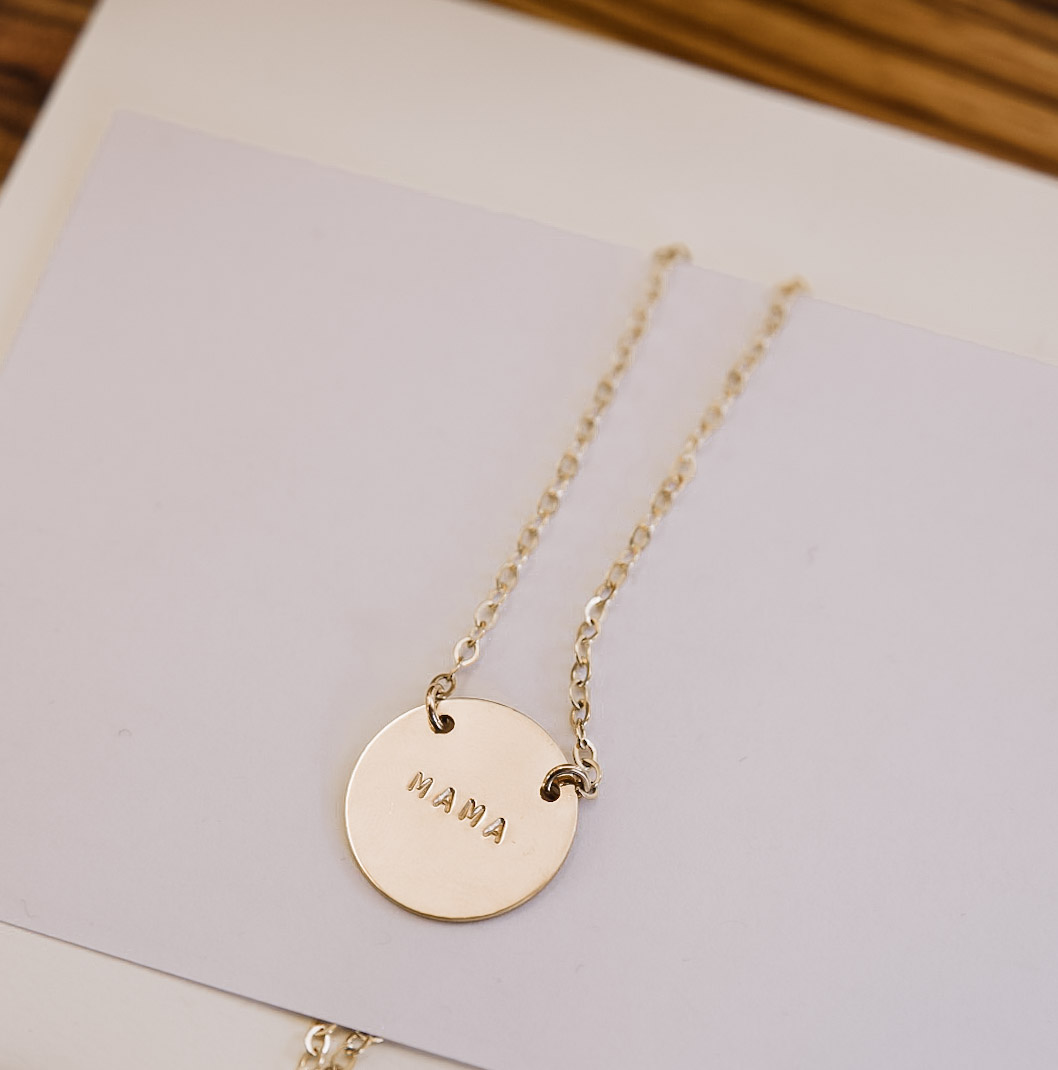 And we couldn't do it without our amazing photographer from Lala Chica Photos, Liliana, who did an AMAZING job capturing our morning and taking headshots for all of our moms!!
Each month I am blown away by the amazing local brands that donate their space or products for our mamas. Minneapolis is truly a great place to live!
I'm also blow away by how many women show up, ready to relax a little, connect a lot and overall invest some time in themselves. Over and over we hear how our time together is just as valuable as a few hours at the spa or a morning at therapy!
NEXT EVENT
Our next event is May 16th at Colored Organics!
This one will be slightly different because we're having a panel of local moms involved!! But don't worry, there will still be time for small group discussion because we now how valuable that is!
We're so excited for our next event and for you guys to hear from our panel! Be sure to get your tickets here (there IS a limited amount for this one so we WILL sell out!).
If you're a vendor or brand that wants to sponsor the event or be part of the giveaway shoot me an email ([email protected]).
You can also check out other Minne Mama Meetup recap, Tonkadale here and High Brow here!
Thanks so much for reading and I can't wait to see you all on May 16th!
Jen