A recap of the Minne Mama Meetup event at Colored Organics. Are you a mom in MN looking for connection? This is for you!
Last Thursday Meghan Yancy and I put on another one of our Minne Mama Meetups. It is truly a joy to put these events on for mamas all around the Twin Cities!
This event was held at Colored Organics headquarters in the North Loop. Their space is absolutely stunning and the owner is just about one of the sweetest girls I've ever met!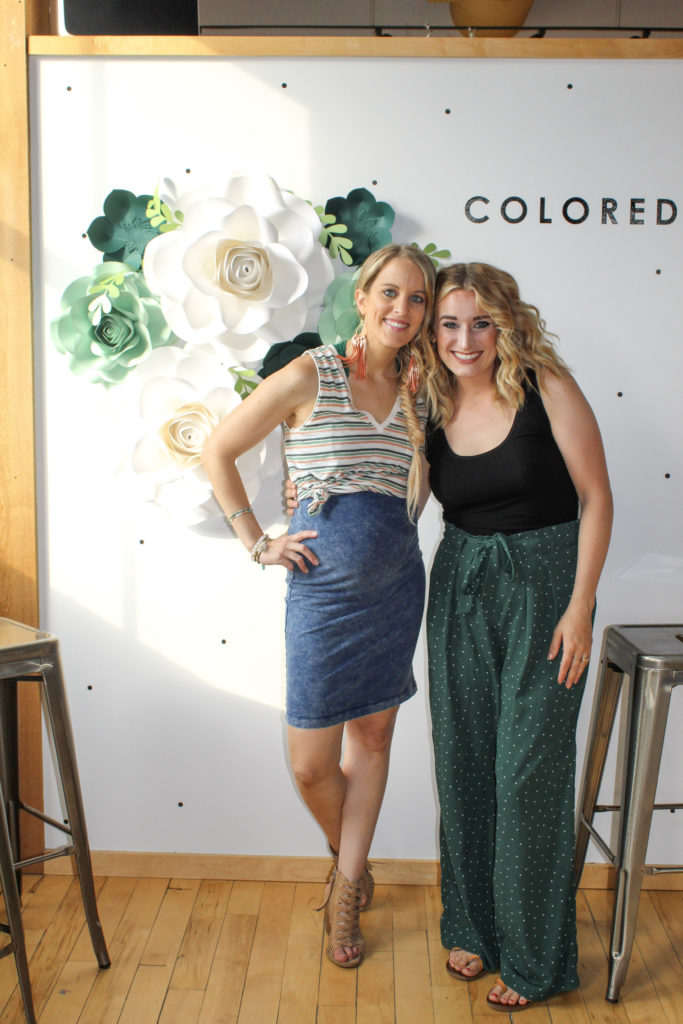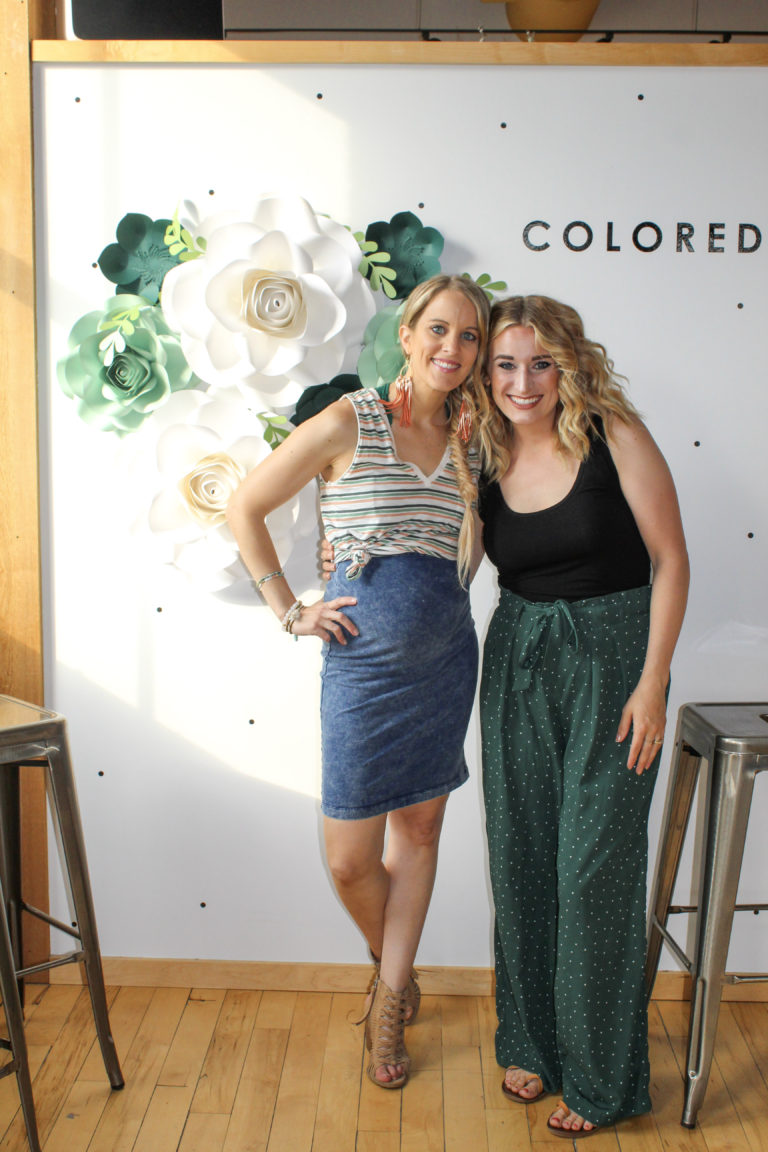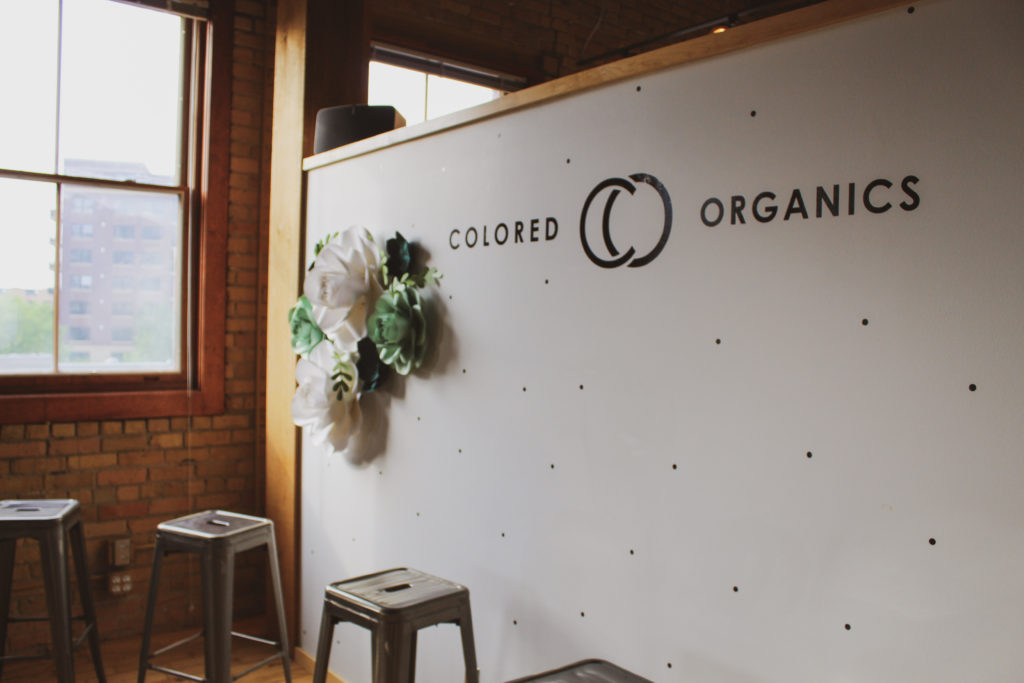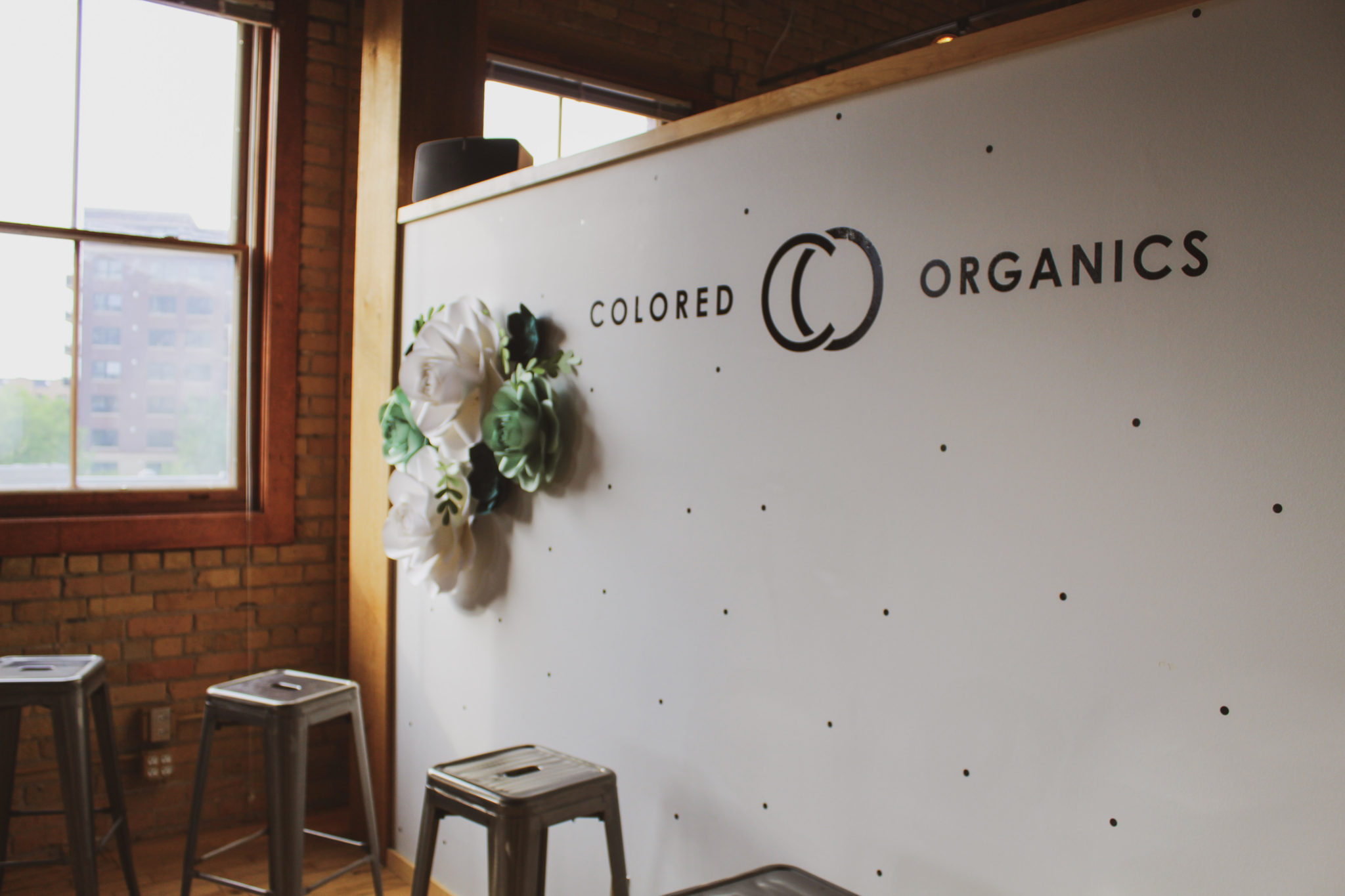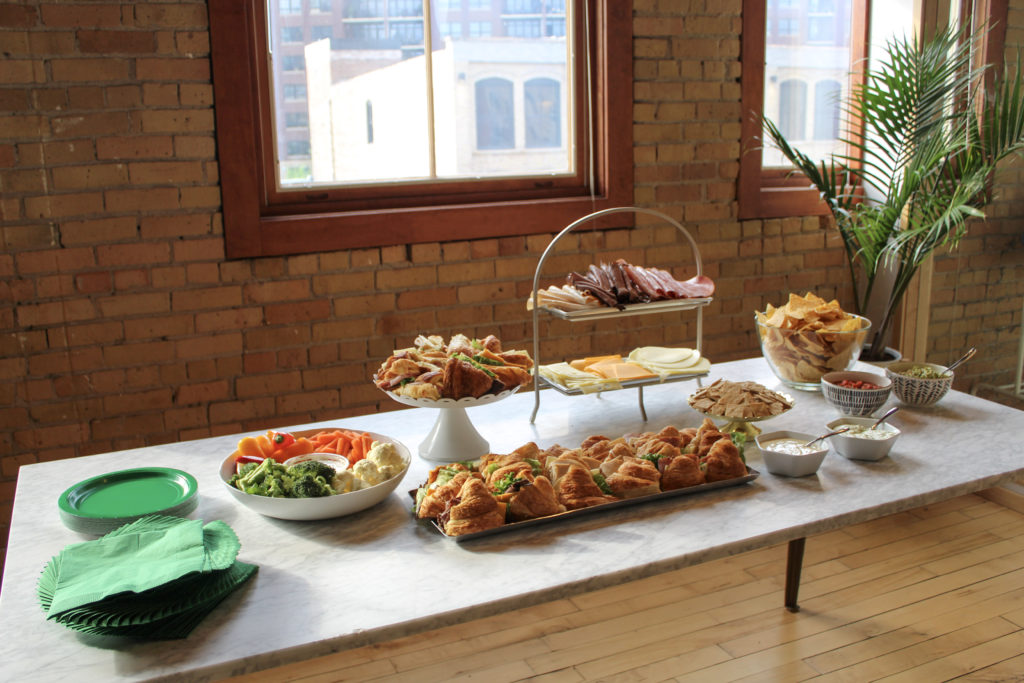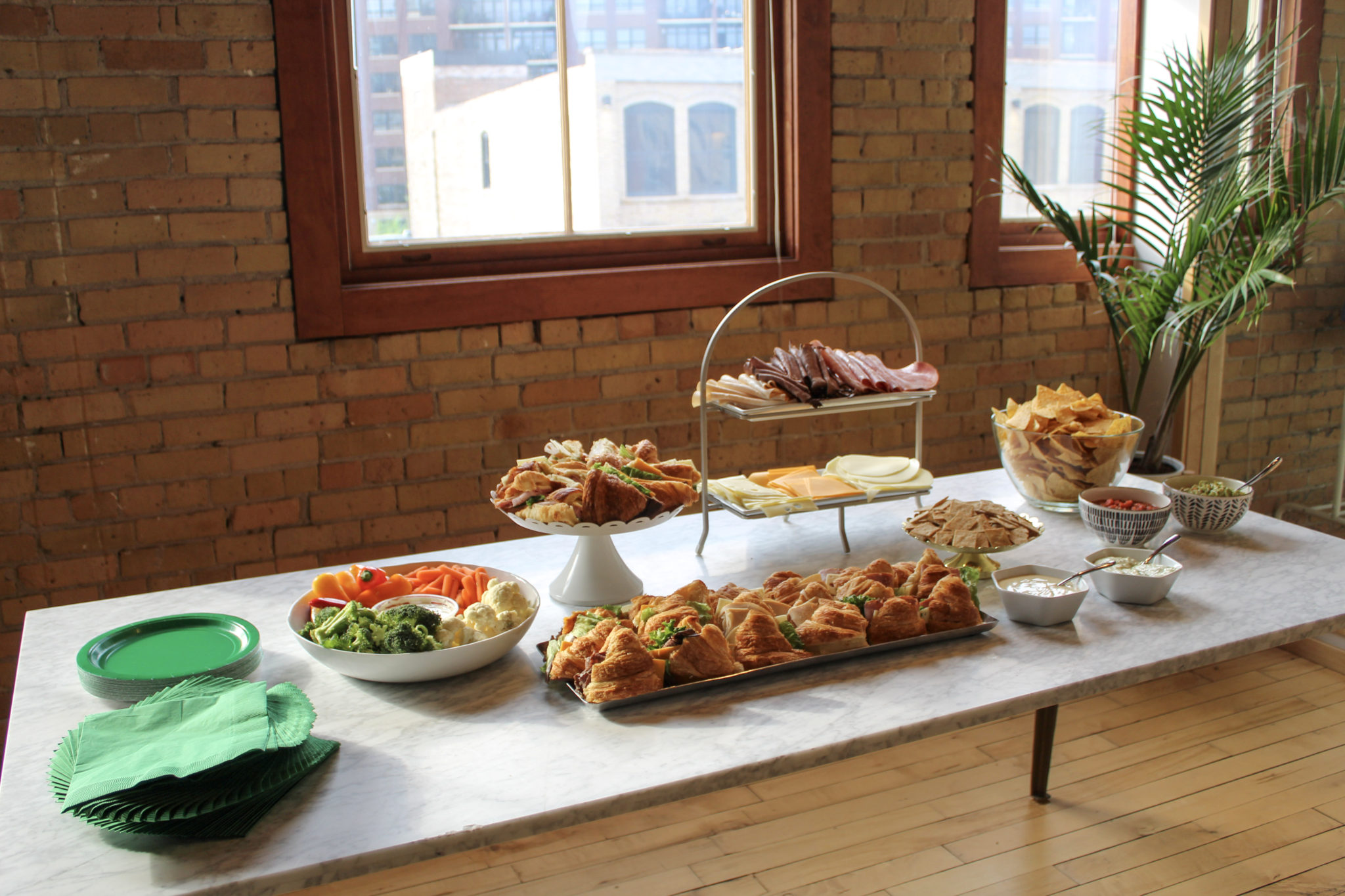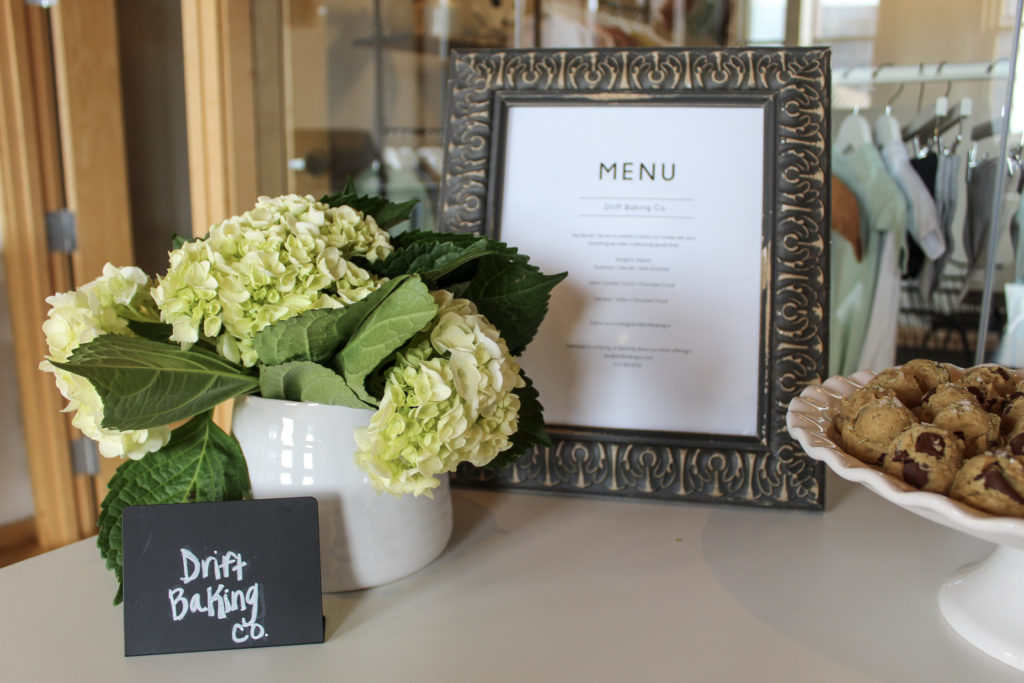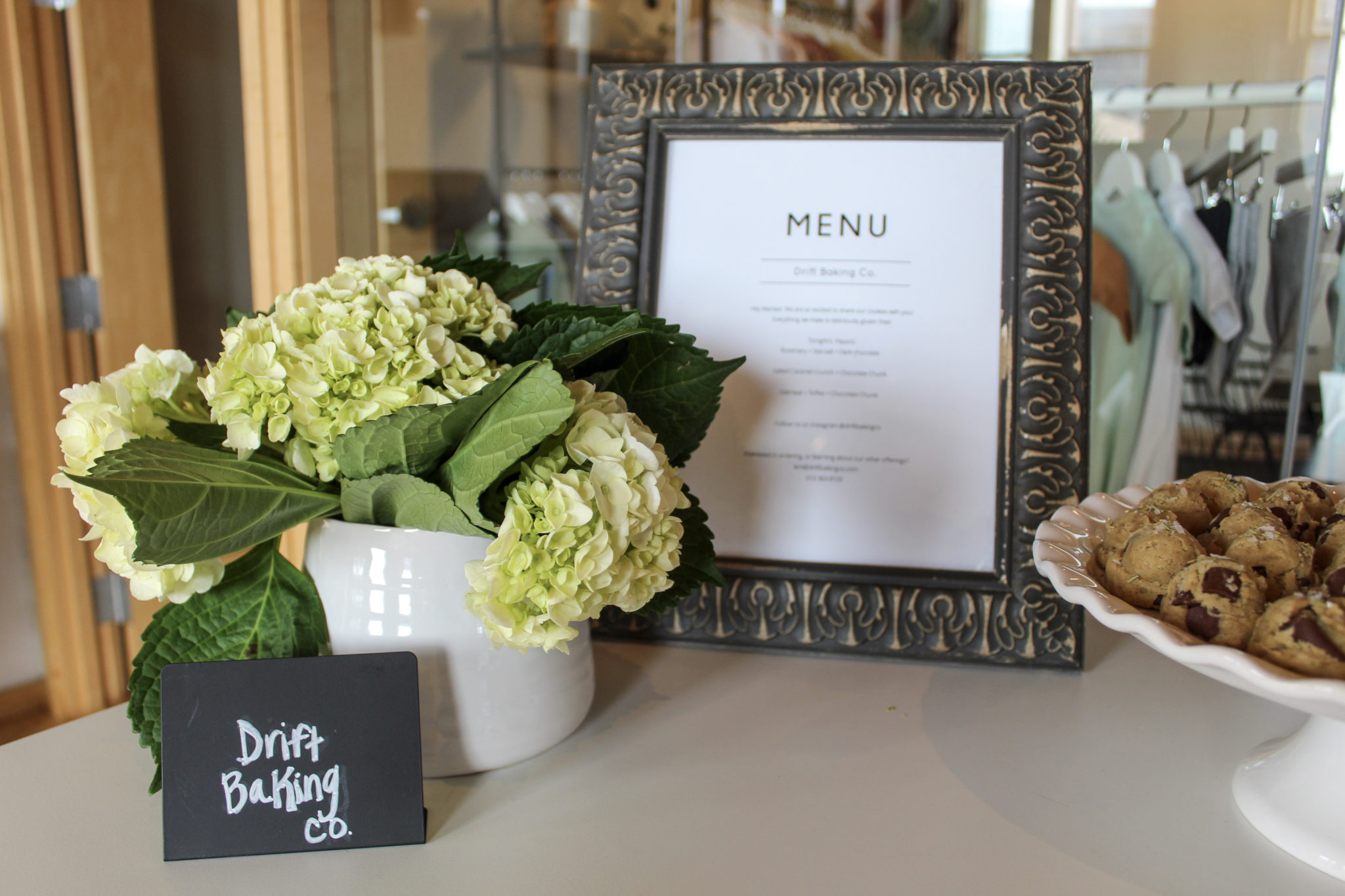 In true Minne Mama fashion, this event had a theme color – this time it was green! It's so fun to see all the mamas show up in their fun outfits, all with a splash of green. 🙂
Panel
We tried out something new this time around and had a panel of moms share for a bit at the beginning of the event. This group was full of powerhouse women and it was just a delight to hear them share!
On the panel was Larissa Loden (a jewelry maker), Lindsey Bomgren from Nourish Move Love (a fitness blogger), Stephanie from Honestly Mommy (a mom blogger), Krista Reynolds (a photographer), Jena Holliday from A Spoonful of Faith (an illustrator) and it was moderated by Anahita Champion (an on-air host and speaker).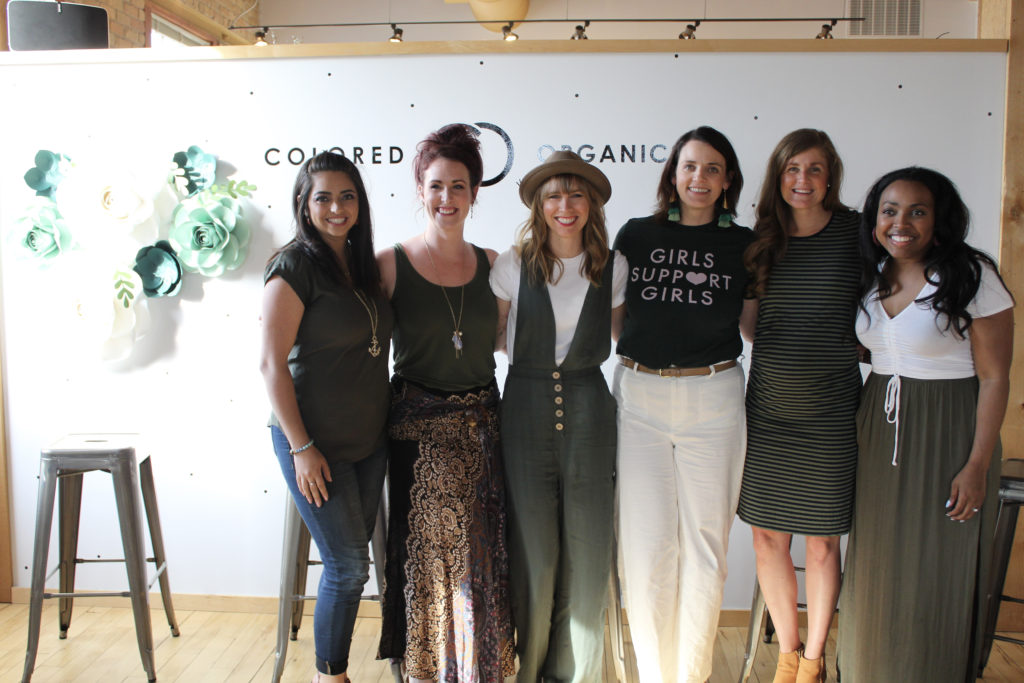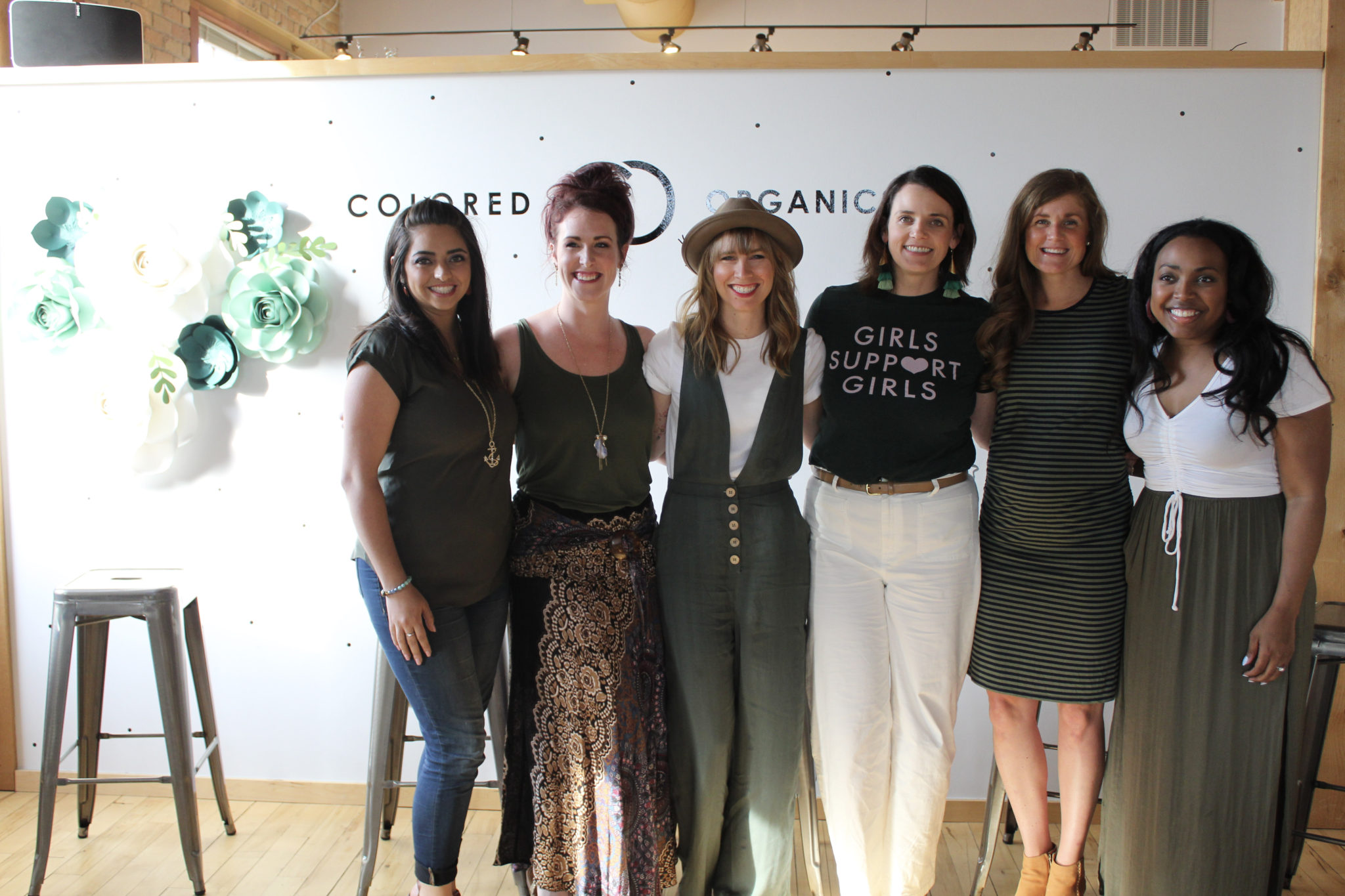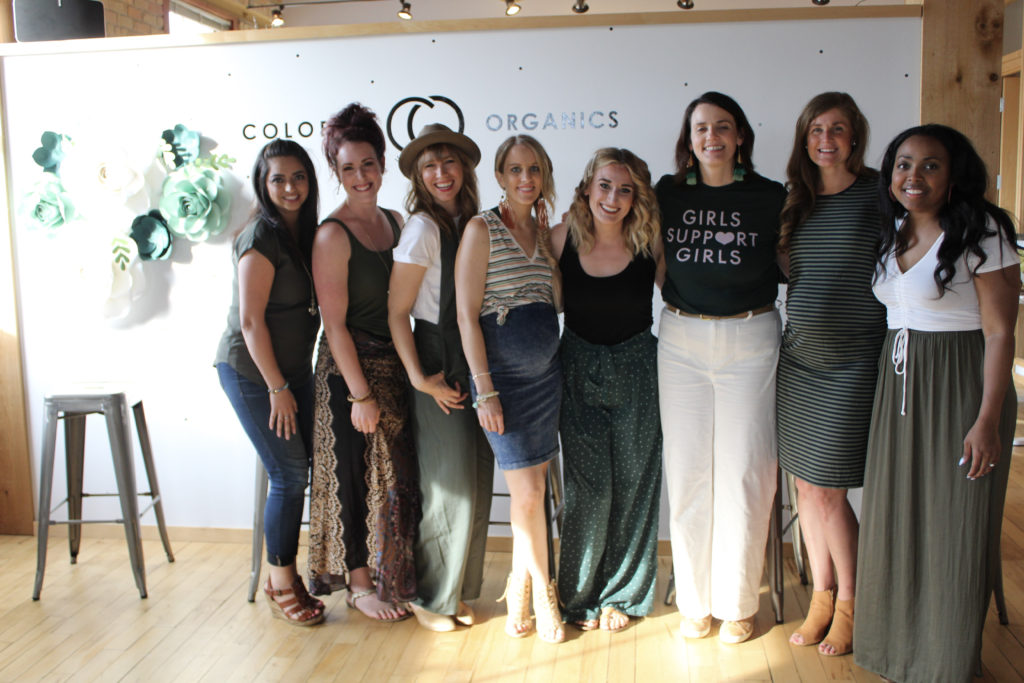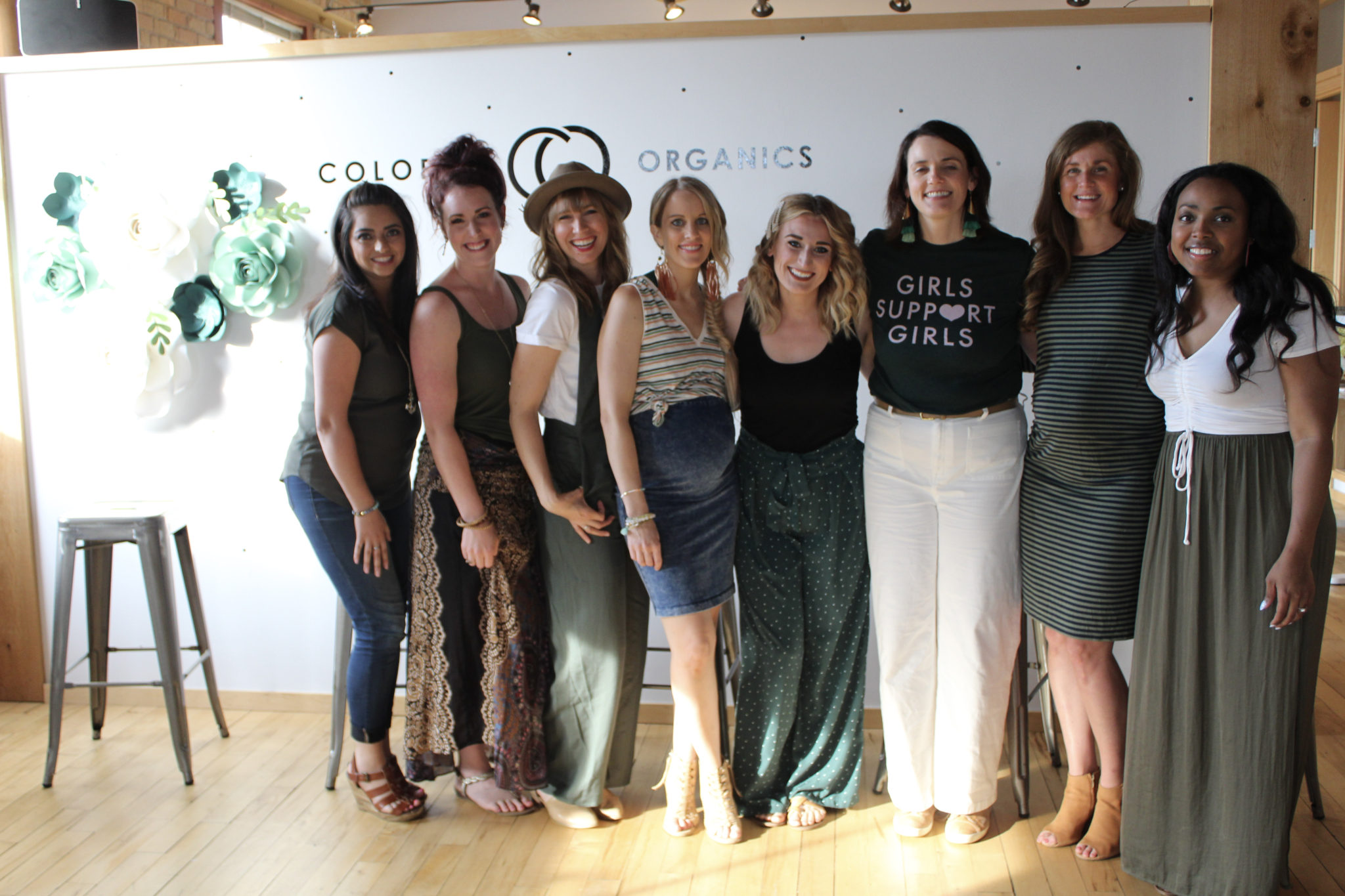 I loved hearing about these moms experiences in motherhood – advice they'd give, surprises about motherhood, how they fill their cup and more. Each mama was so open and honest, sharing candidly about the good and hard about motherhood!
Small Group Discussion
After the panel, we split up into our small groups for discussion time. This time is always so valuable because it gives each mom a chance to share what's on their heart.
We always talk about what's hard and what's good because that's always changing, and also shared about how we can fill our cups so we have enough to give to others! These events are often times the first time a mom has gotten out since having a baby or one of the first time months and months that they had a night to them self. We want to help support moms in self care and doing what needs to be done for themselves in order for them to help others!
Our events always end with amazing giveaways! We LOVE being able to bless a ton of moms with fun prizes!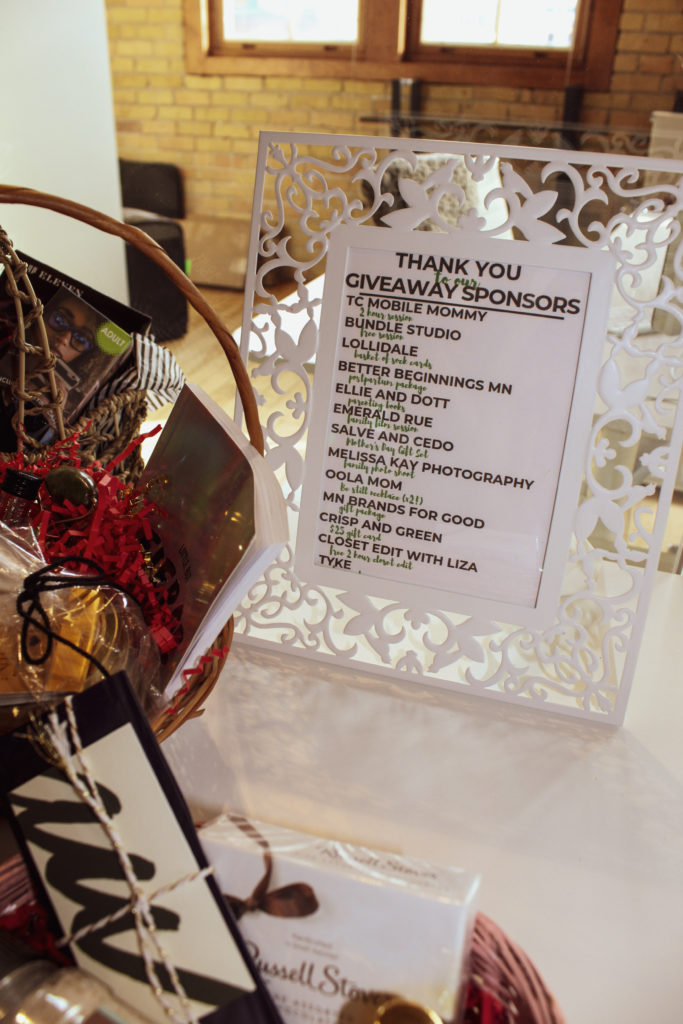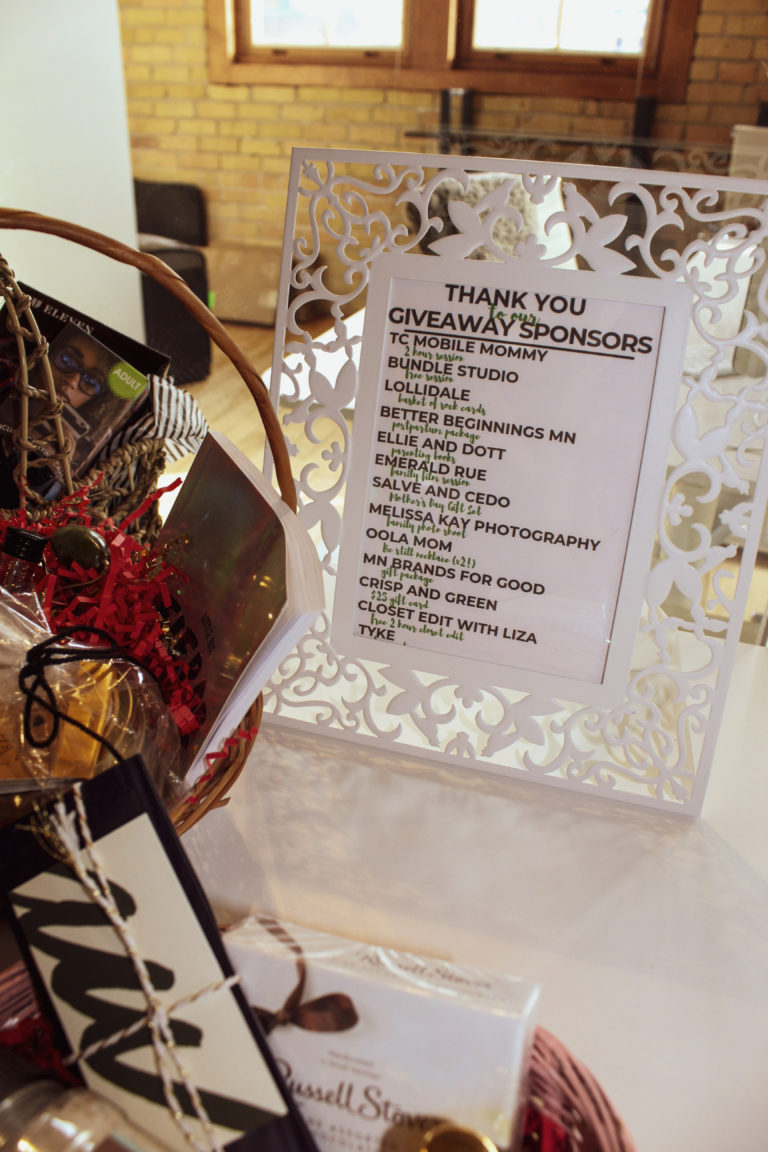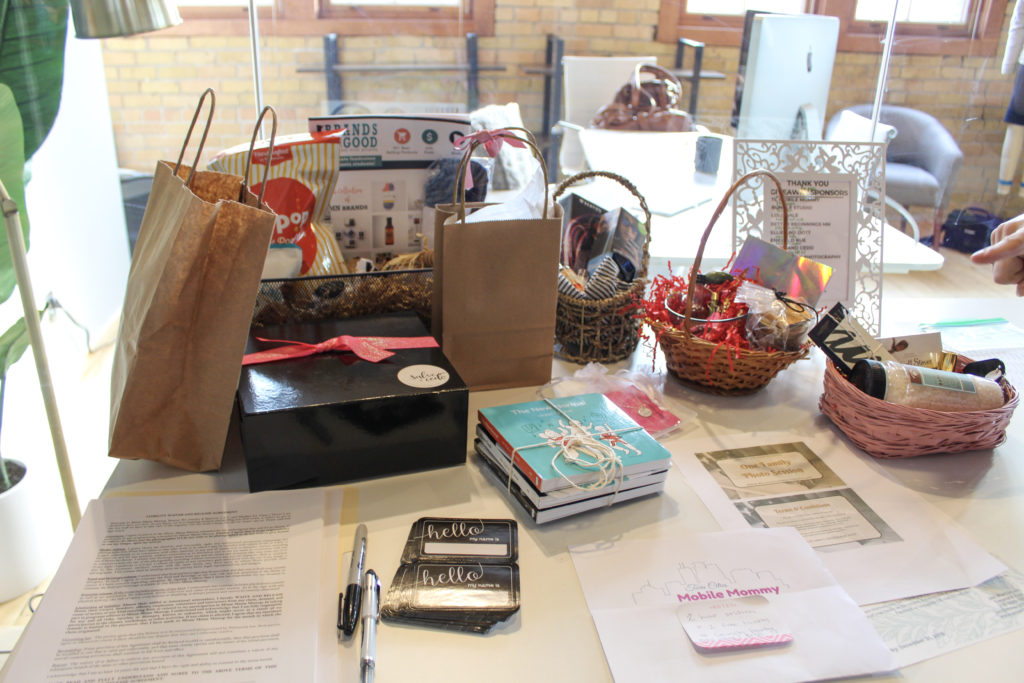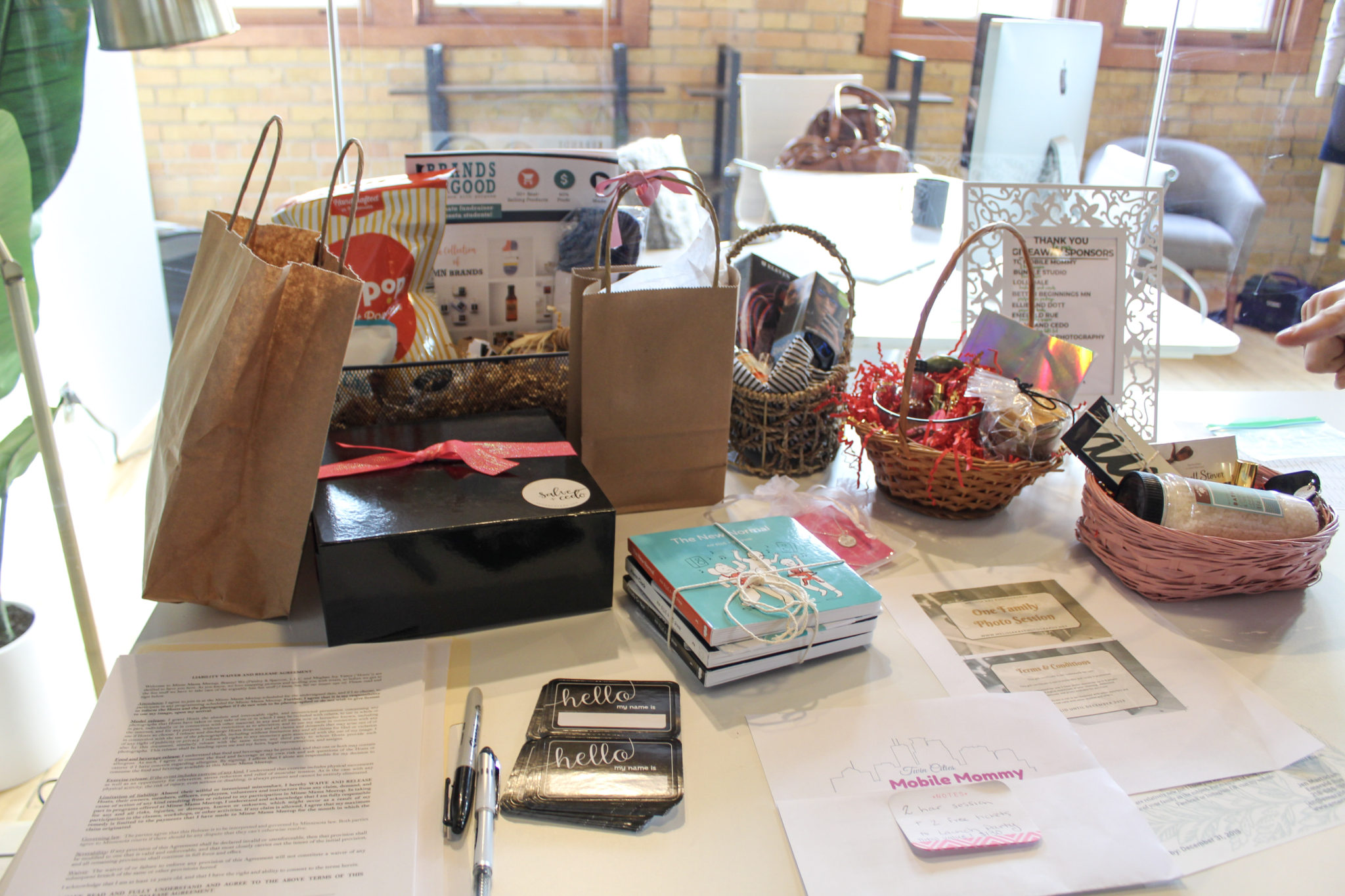 Next Event
If you missed this one, don't worry, we have another one happening in June! Join us June 29th at Bauhaus for a morning of mama fun! Grab your ticket here and start searching for something purple to wear! We hope to see you there!
Find photos of our other events here!
With love,
Jen