In case your new around here, we had a baby! Our third to be exact. 😉 I've never shared my kids' birth stories on the blog but figured I might as well start with our last baby.
This pregnancy was by far the hardest one on me. I had some intense contractions very early on, multiple NSTs (non-stress tests) to ensure baby boy was doing ok amongst other things. Starting around 36 weeks I started getting more and more contractions which I didn't think anything of until the nurse doing one of my NSTs commented on them and wouldn't let me leave the hospital until they died down. Turns out even as a 3rd time mom I had a hard time knowing what was real and what was fake!
Miles' Childbirth Story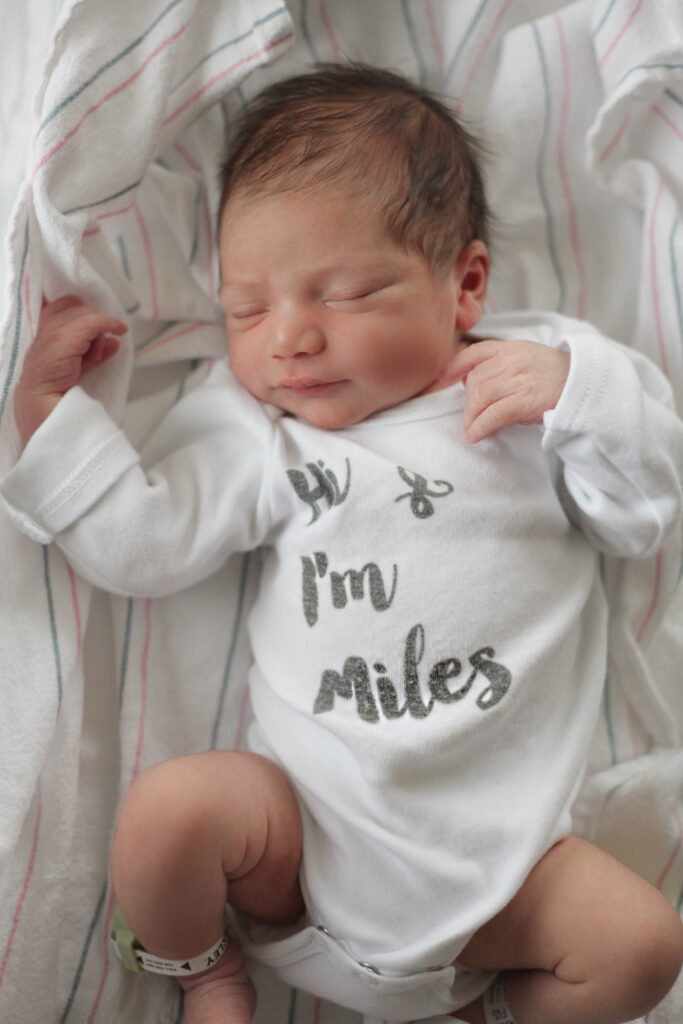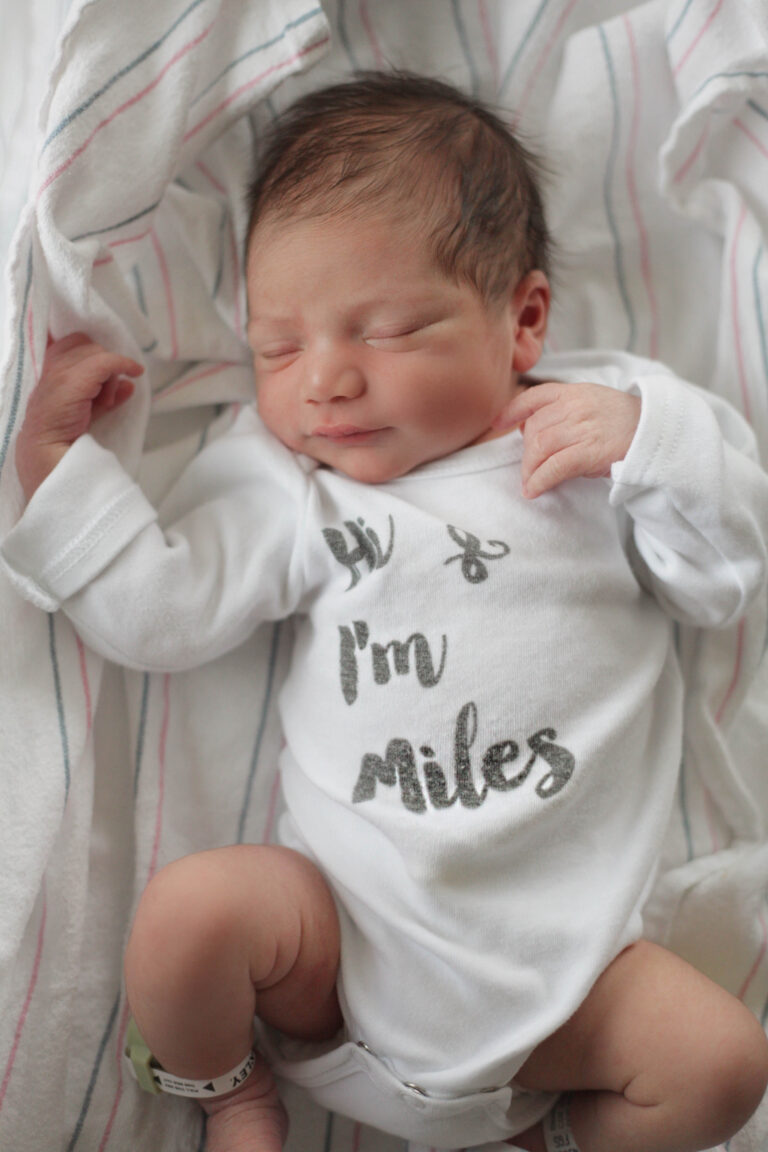 I had been toying around with the idea of having a natural birth for most of my pregnancy and did a hypnobirth course to help prepare myself for it. I'm never dead set on my birth plan just in case it doesn't go as planned! I want to be able to enjoy my newborn instead of being sad about how the birth went. I had epidurals with both Roy and P which was amazing but I also hate actually getting the drugs. My body is so sensitive to drugs so I almost passed out immediately after getting it with P and threw up with both kids.
My plan was to labor as long as I could without drugs and get them when/if I needed them. Rishi got on board with my plan (despite telling me I was crazy and should just get the drugs haha!), as did my mom, who was always in the delivery room with us.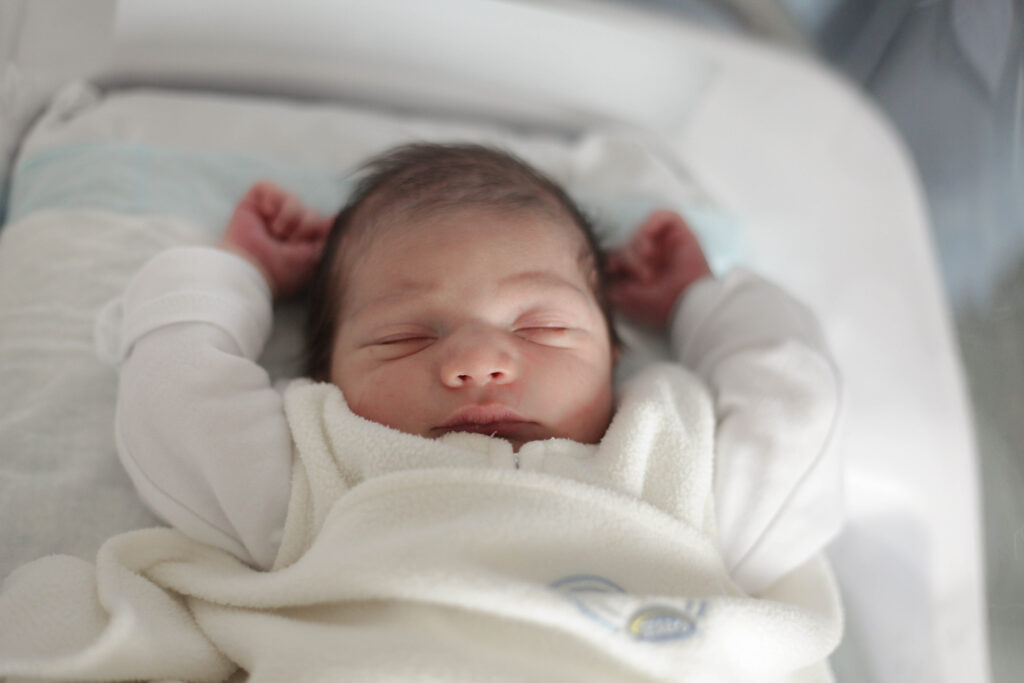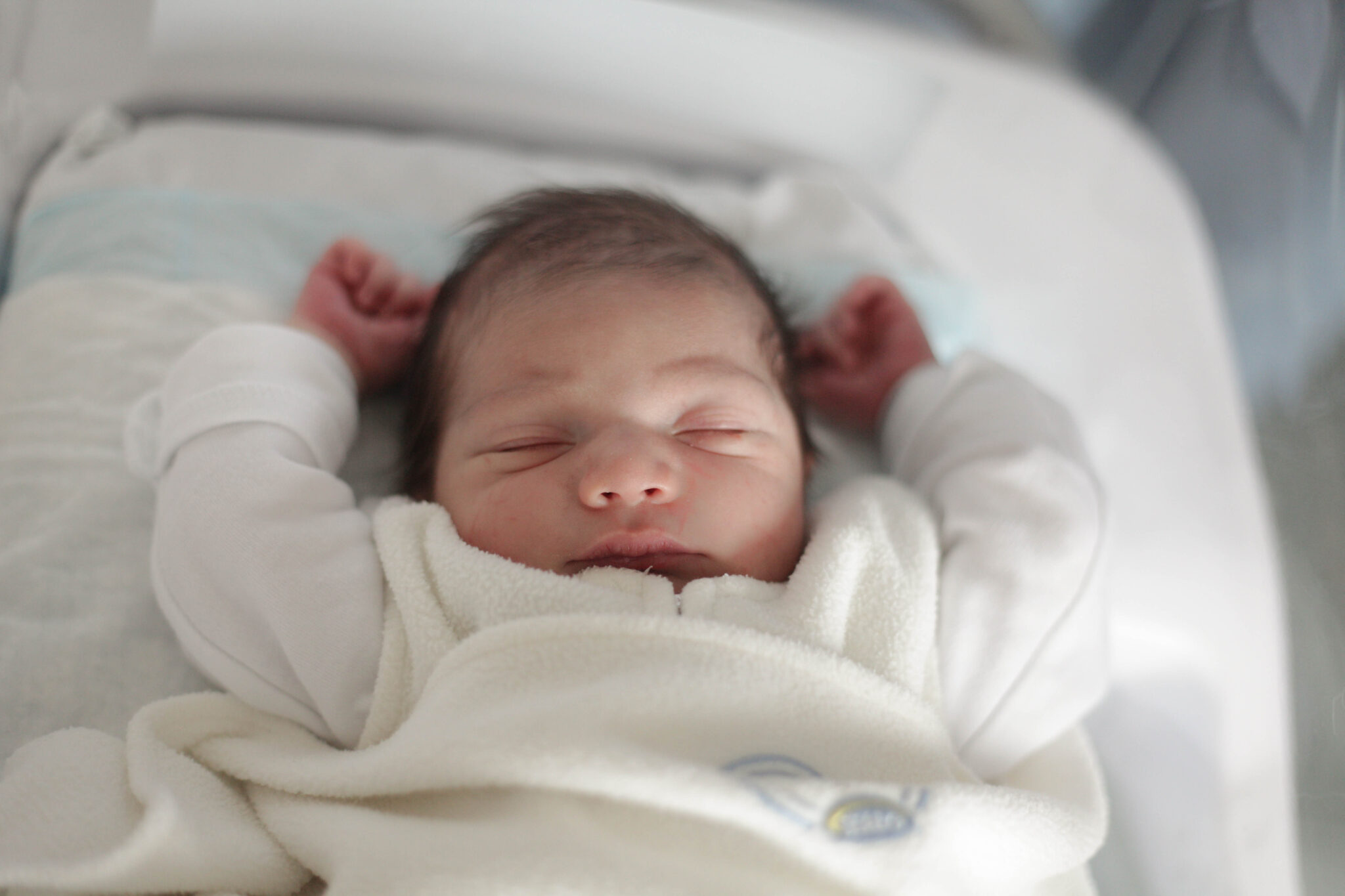 On Friday the 23rd I started having bloody discharge. I had a little in the morning and a little at night which I assumed was my bloody show (what a terrible name…). Saturday morning I woke up and proceeded to have blood every time I used the bathroom. Roy had soccer so we drove the mile to the field (just in case I actually went into labor). He had his little practice, we walked over to the farmers market for some food and then let the kids play at the park before heading home. I was having contractions but nothing consistent however I was pretty convinced I was going to be having a baby that day!
(Roy in the hood haha!)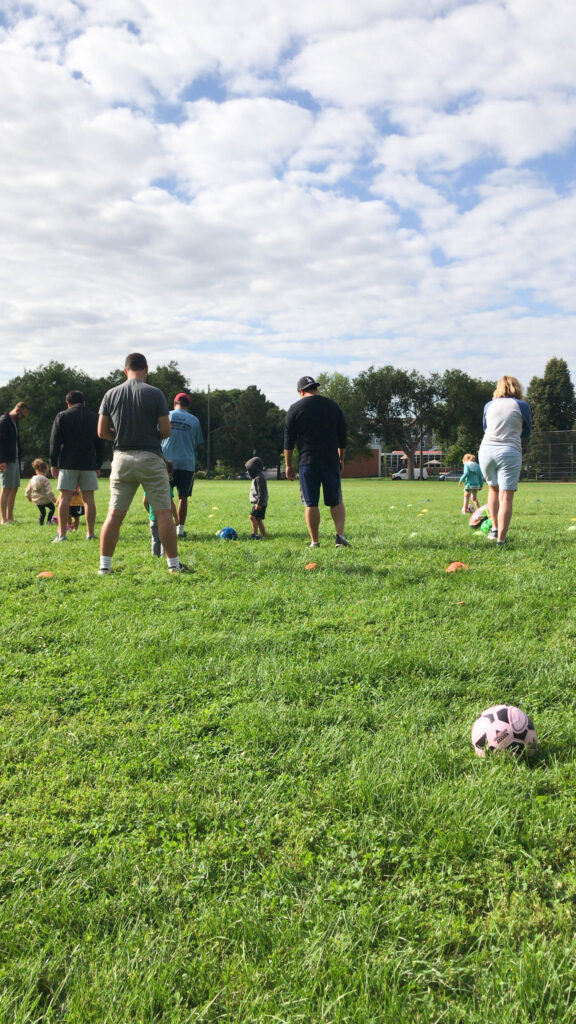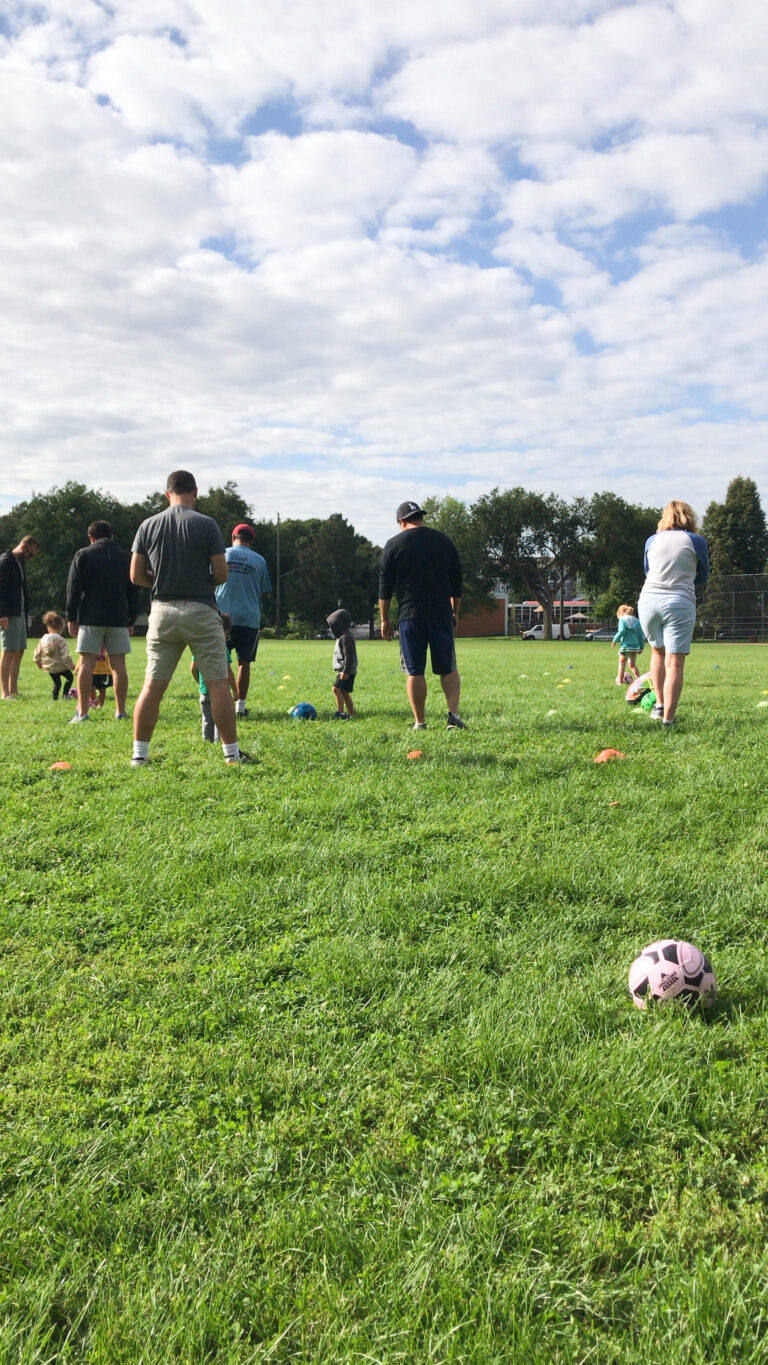 We got home and I was still having bloody discharge so I called my doctor to make sure everything was ok. She was on call (YAY!) and wanted me to head to the hospital just to check everything out.
I headed in and after getting everything checked out the nurse told me that despite being dilated to a 4 and having contractions, there wasn't any sign it would happen right away. I could go into labor in a few hours or a week. Anyone else wish there was a magic 8 ball that nurses could look at to tell you when you're going into labor?!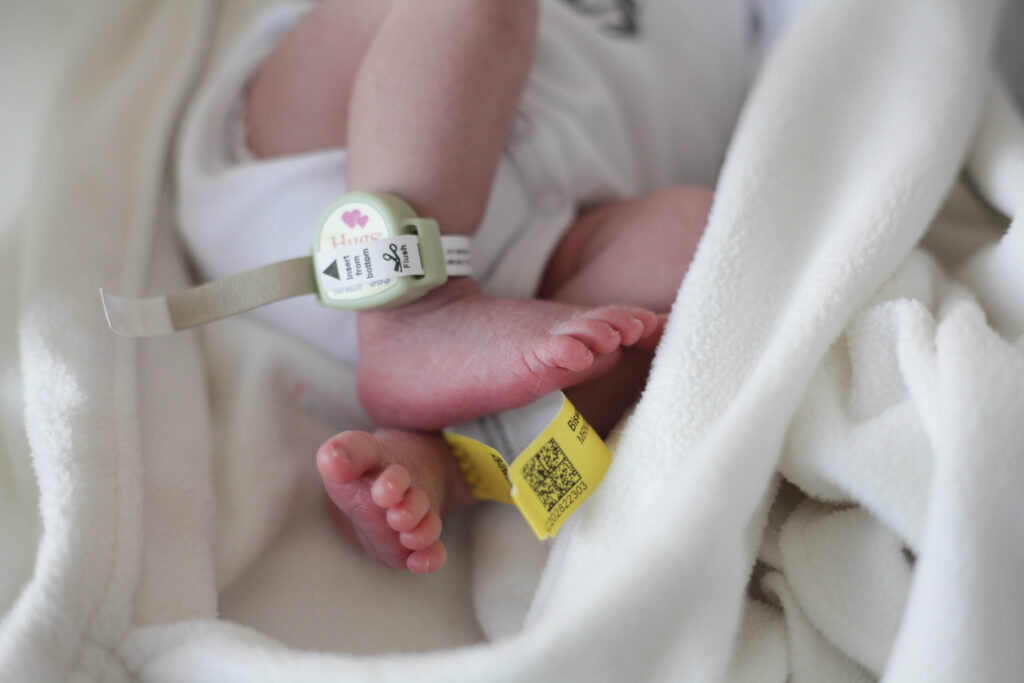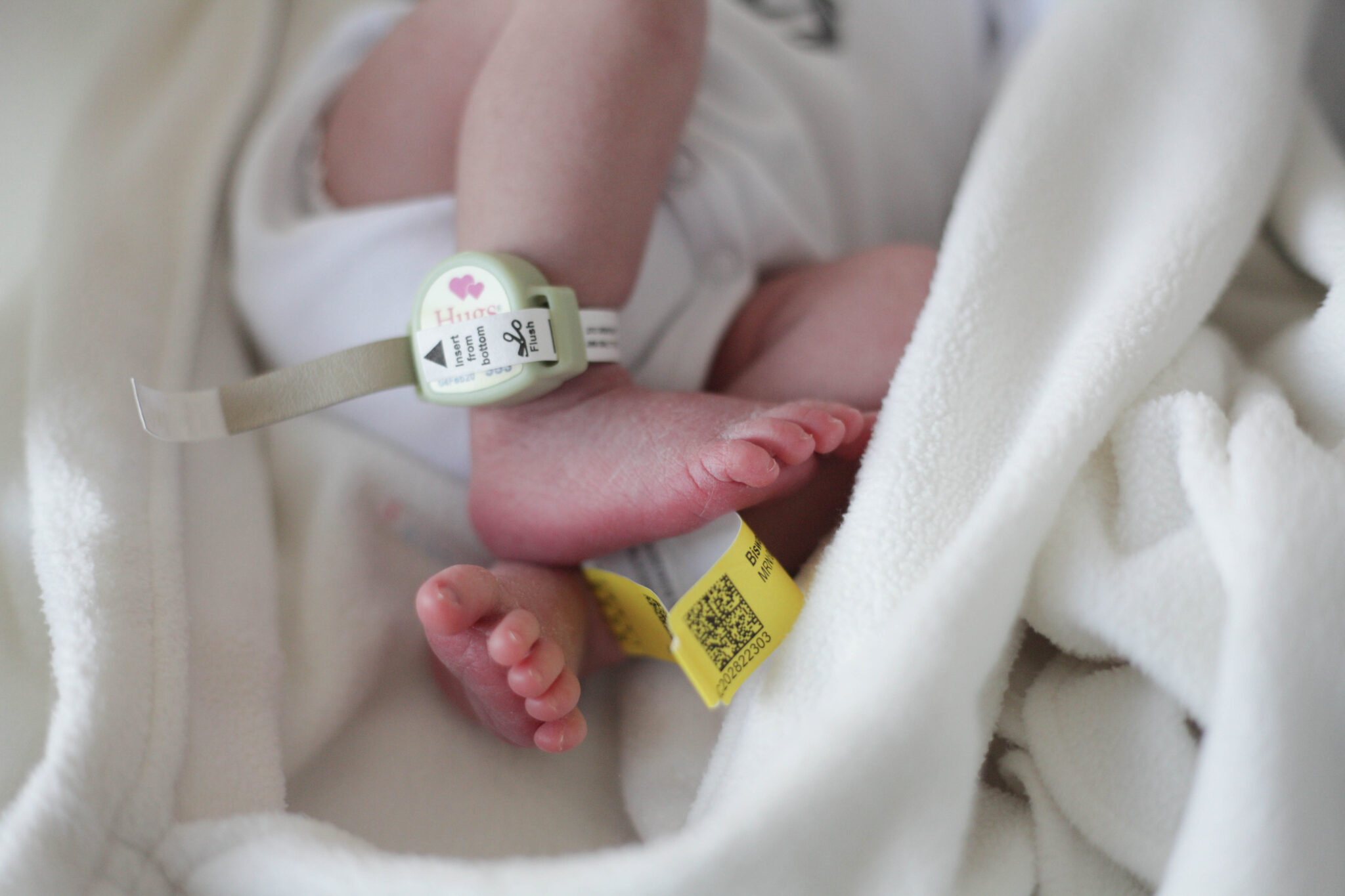 *Side note. When I was in full active labor with Roy I was admitted to the hospital when I was dilated to a 3 and was in the most pain of my life. It's so crazy what your body does after each birth!
I headed home and everyone was napping so I laid down to also take a nap. About 2:00pm I woke up to contractions. Nothing new but I decided to time them. They were consistently 8 minutes apart.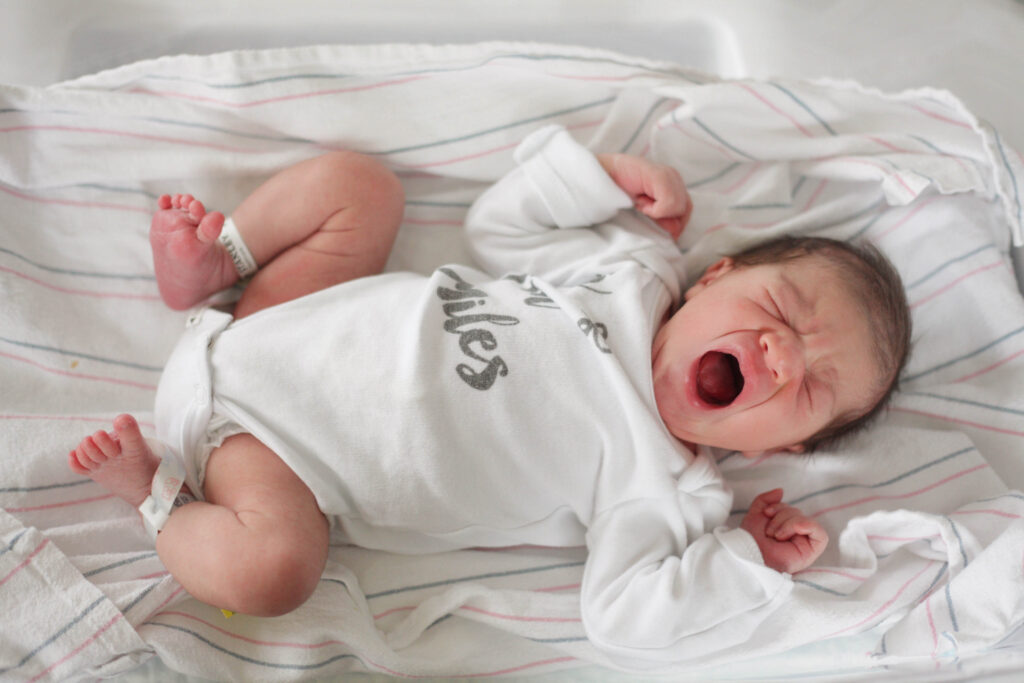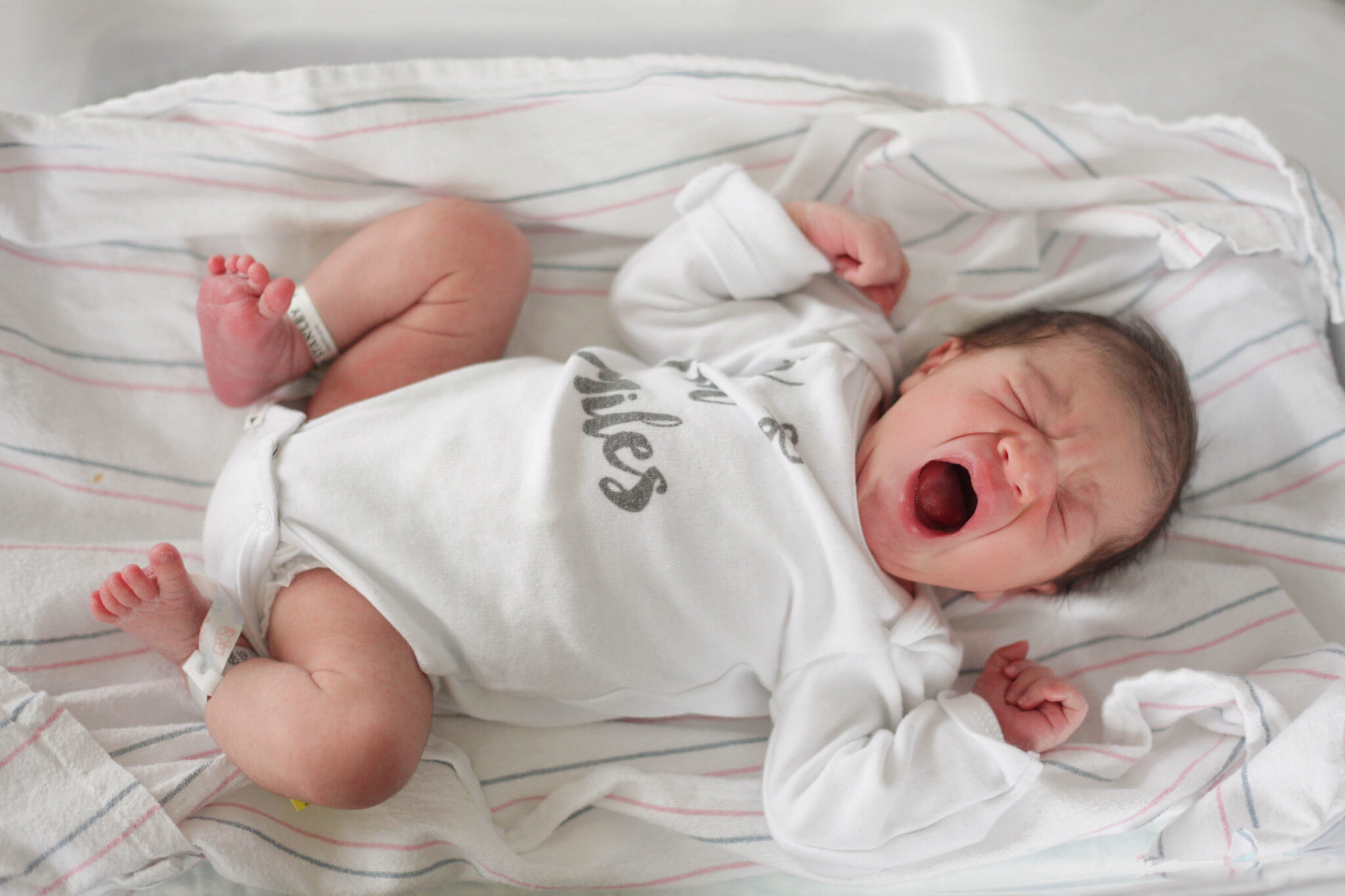 I continued timing them until everyone started waking up, about 3:30. They were getting closer together and getting more painful. By 4:00 they were 3 minutes apart so I called my sister, who was getting our kids, and my mom, who comes to the delivery room with us and told them to get on the road.
In my off state, I told Rishi to make me a waffle (since I knew I couldn't eat when I got to the hospital) and took the kids and the dog on a walk. We walked to the end of the block, Roy face planted it while running on the cement and chaos ensued! Picture me with my hyper dog, a screaming 3 year old, a clumsy 1.5 year old all while bending over every 2 minutes to breath through contractions trying to get back to my house.
(Yes, I took pics on our walk…I wanted to document the day!)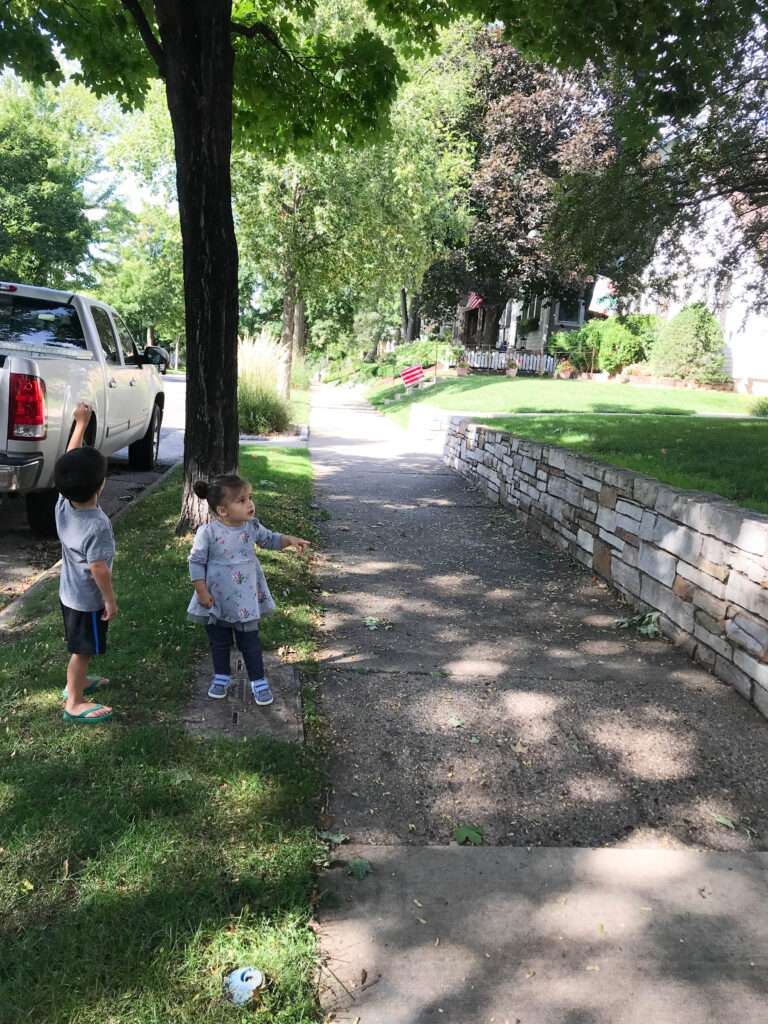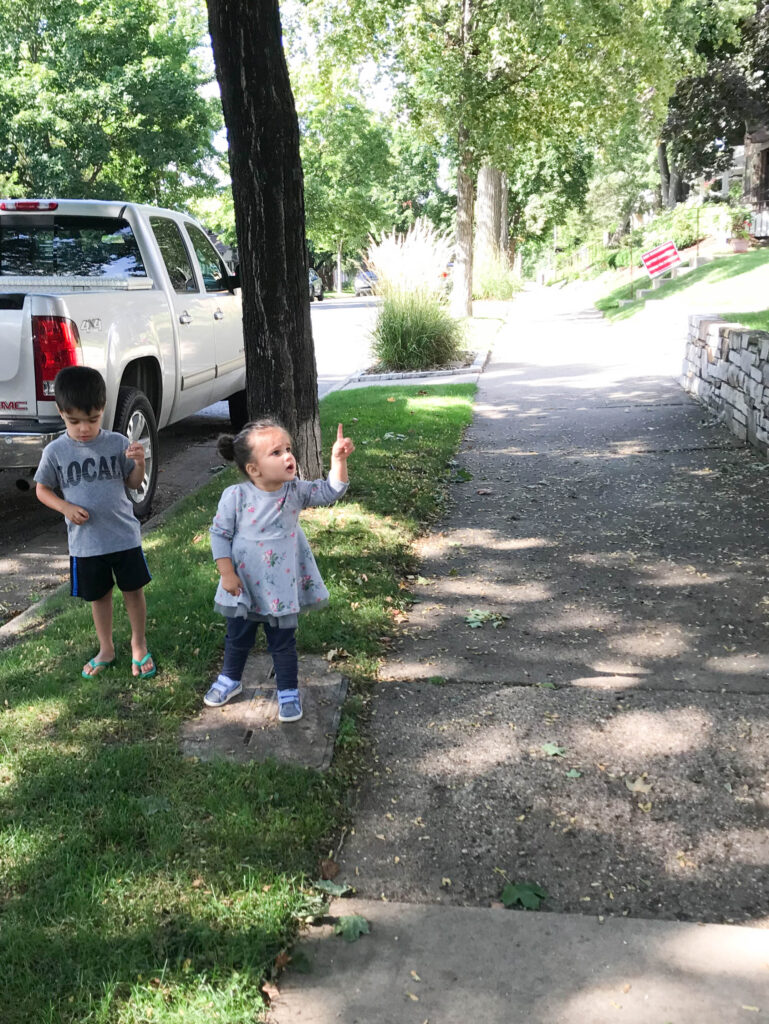 We finally got home, I inhaled my waffle and called my doctor to let her know I was heading back to the hospital. My mom and sister arrived, I shared a few instructions with my sister, grabbed my mom and Rishi and headed out.
As we drove the 5 minutes to the hospital, my contractions slowed down. By the time we got up to triage, they weren't consistent. What the heck?!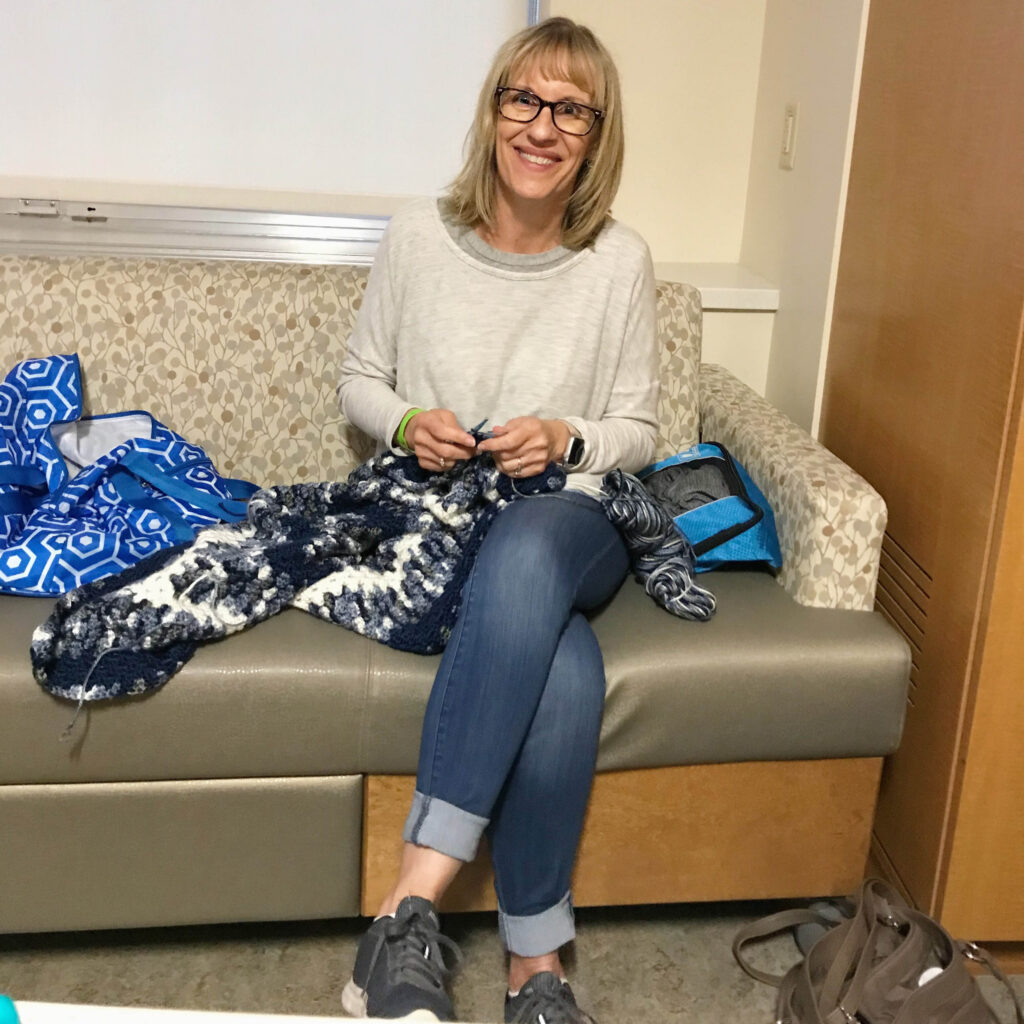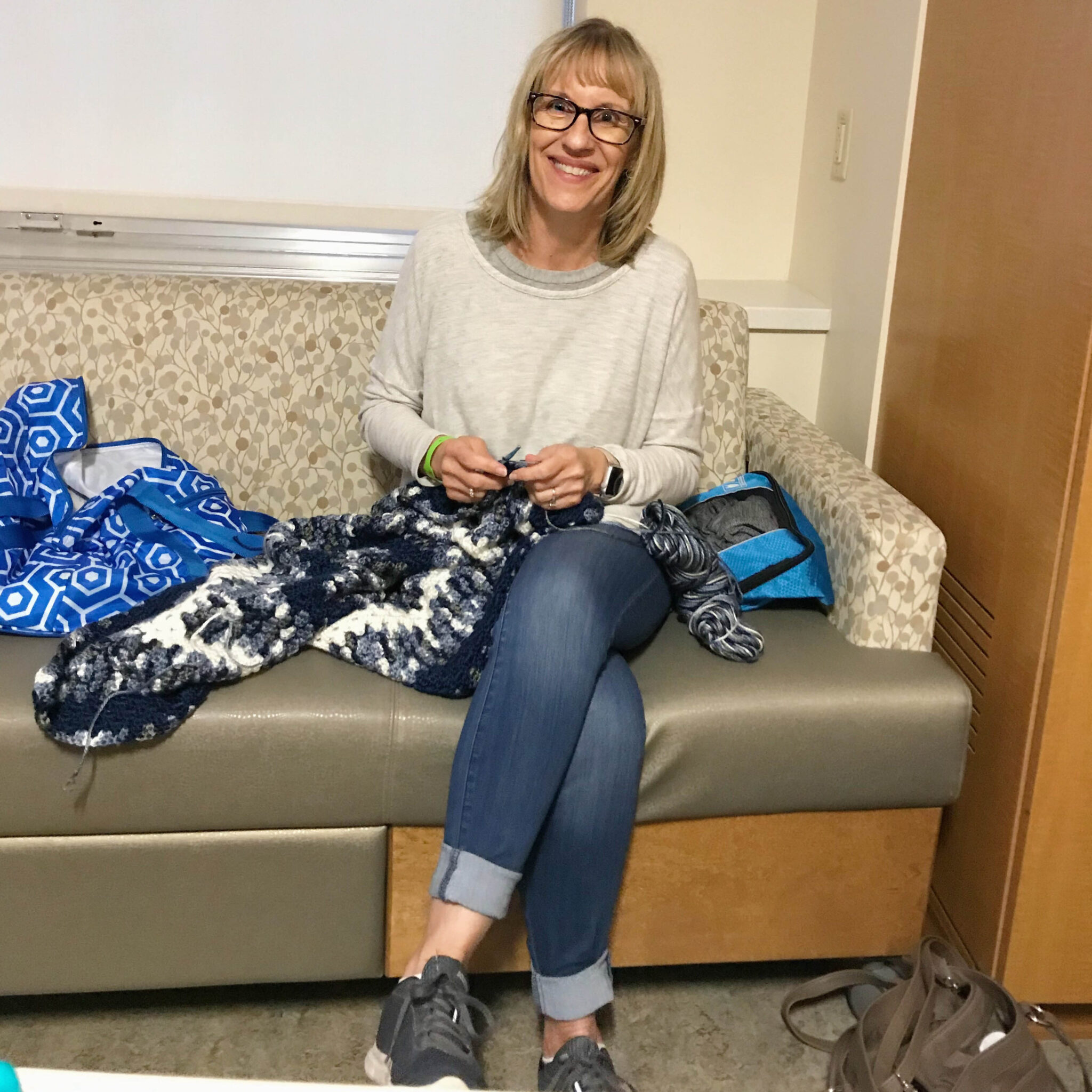 The nurse checked me and I was still at a 4. After talking to my doctor she instructed me to walk the hall for an hour. (My doctor later told me they were going to send me home but she knew me and knew I didn't fake things so she told them to keep me there but make me walk! Gotta love a good doctor!)
Rishi had grabbed his Bite Squad order as we were leaving the house so my mom and I left him in our room to eat his dinner (and watch the end of the Dodgers game haha!) while we walked.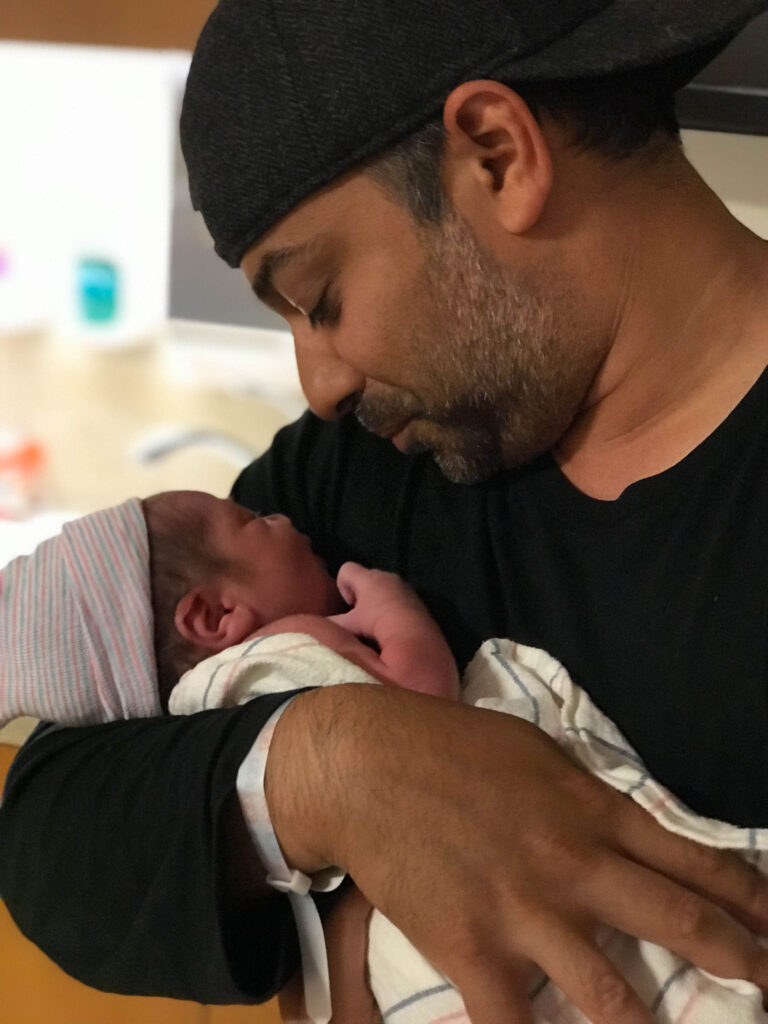 Apparently it did the trick because by the time I got back to the room I was dilated to a 6 and admitted to the hospital at 7pm.
I labored in bed while my mom, Rishi and I watched the Twins game and waited for my doctor to arrive. She got there around 8:15pm and told me I had 2 options – 1. she could break my water and move things along or 2. I could just keep laboring and let my body do what it wanted to do. She said regardless it would be about 1-2 hours of super intense labor before I would start pushing.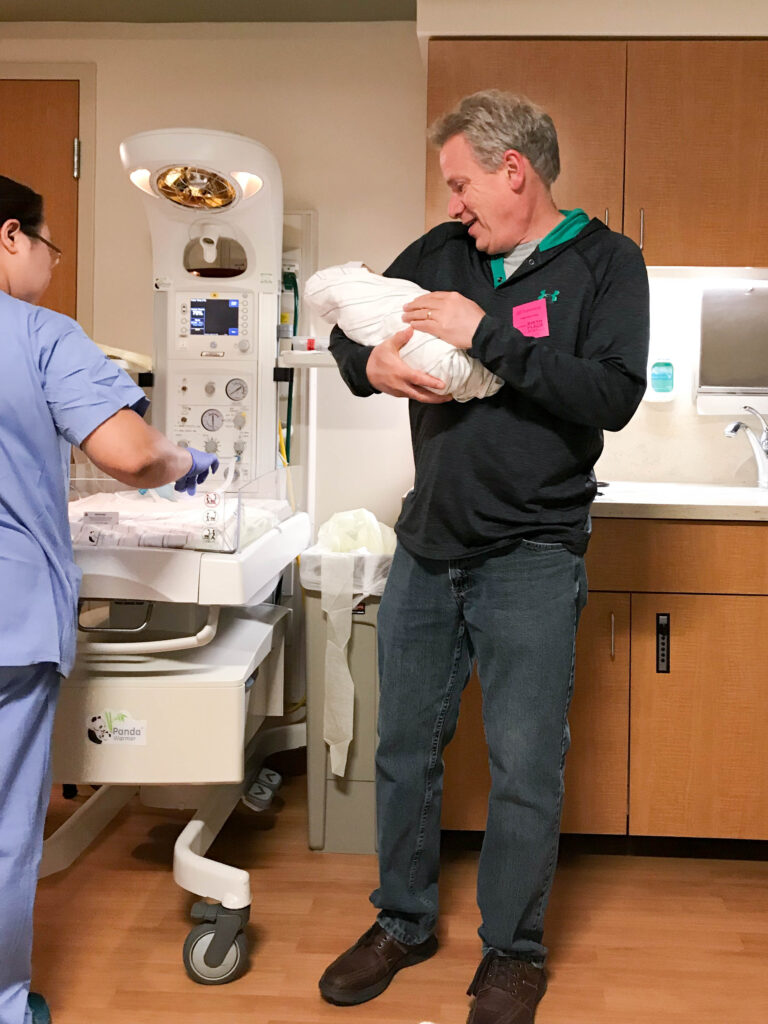 Rishi made the good point that it was only getting later and that I should just break my water so I'm not too exhausted when I start pushing. At this point I still didn't have any drugs but wanted to have the option of them so they gave me an IV.
My doctor broke my water and told my I was dilated to a 7. And that's when things got real.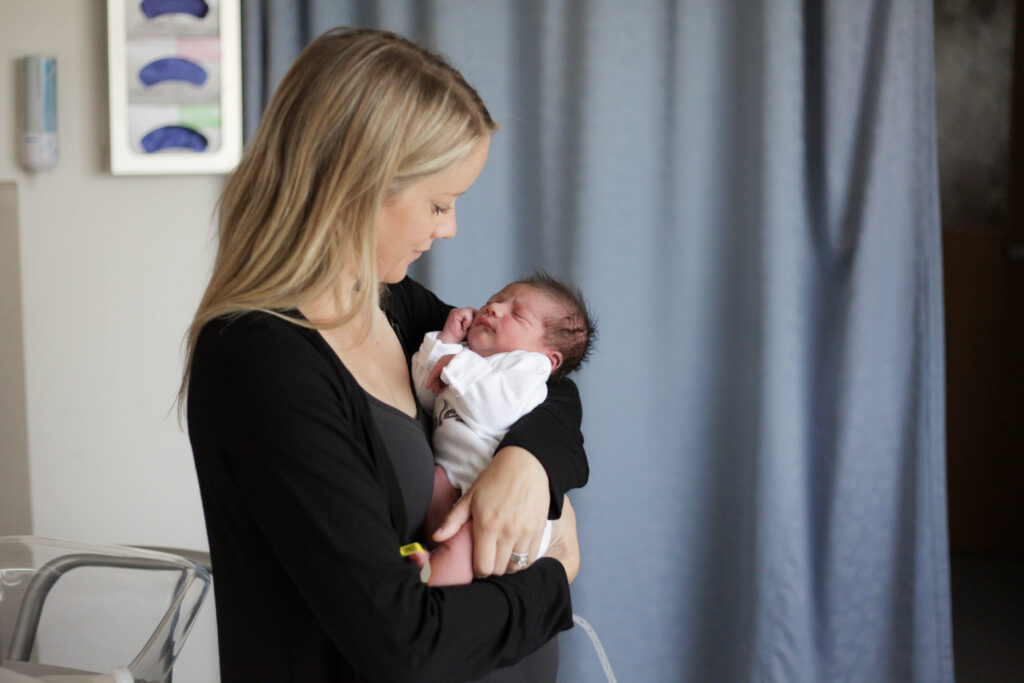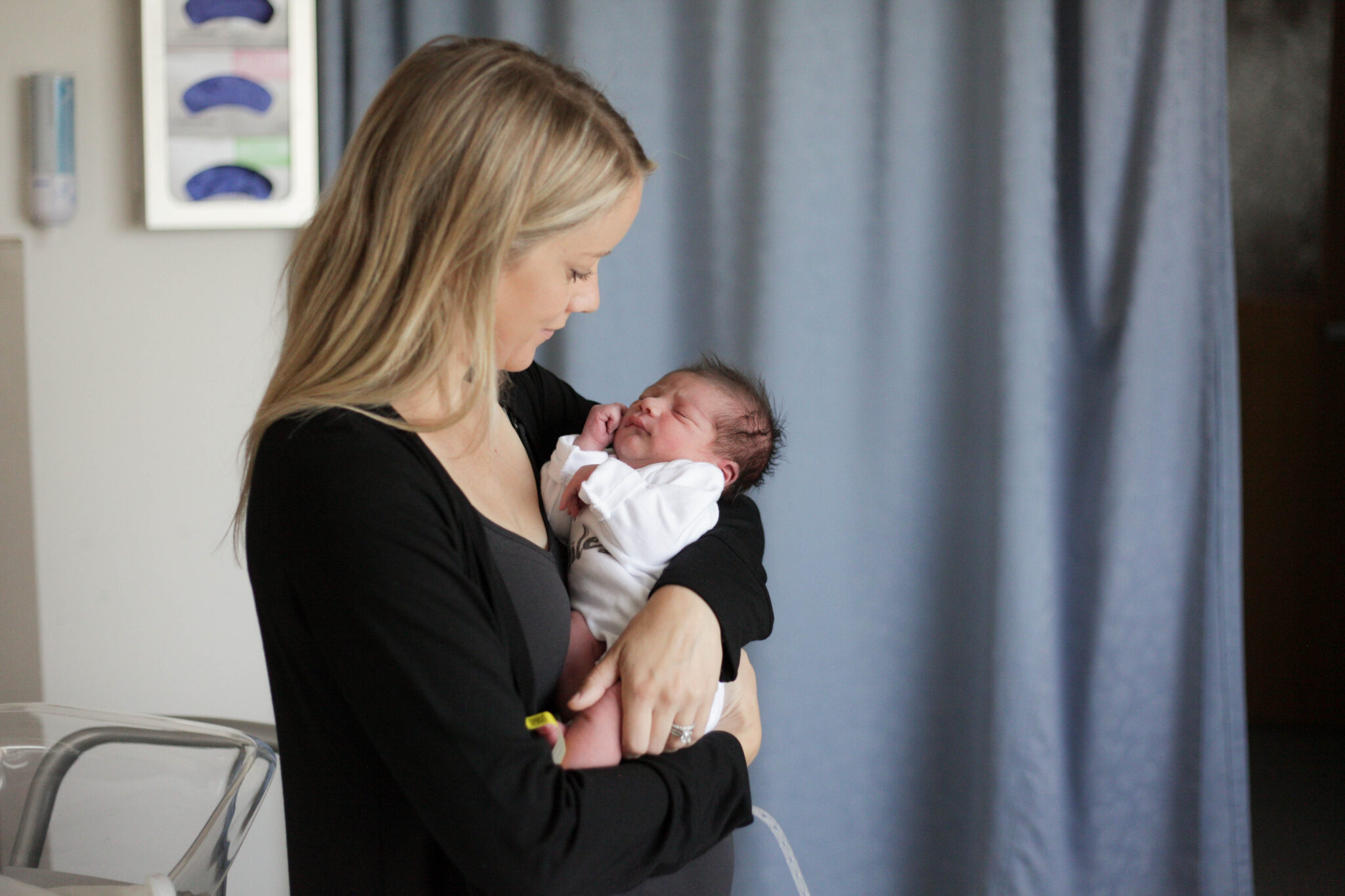 Miles was apparently still really far back so my doctor suggested I get on a birthing ball to help move him down a bit. By the time I got on the ball, the contractions were so intense I could barely handle it. I did my best to breathe through them and remain calm but it was so hard. After a few on the ball, I decided I wanted to be more stable and moved back on to the bed. I had a few more REALLY intense contractions and I threw up the white flag. Give.Me.The.DRUGS!!! It had only been 30 minutes so I knew I couldn't last another 1.5 hours of that much pain!
My doctor came back in and checked me, declaring that I was at a 10 and I can either wait it out for the drugs or just start pushing and get it over with. I honestly just wanted the fastest option so rather than wait, we got to pushing.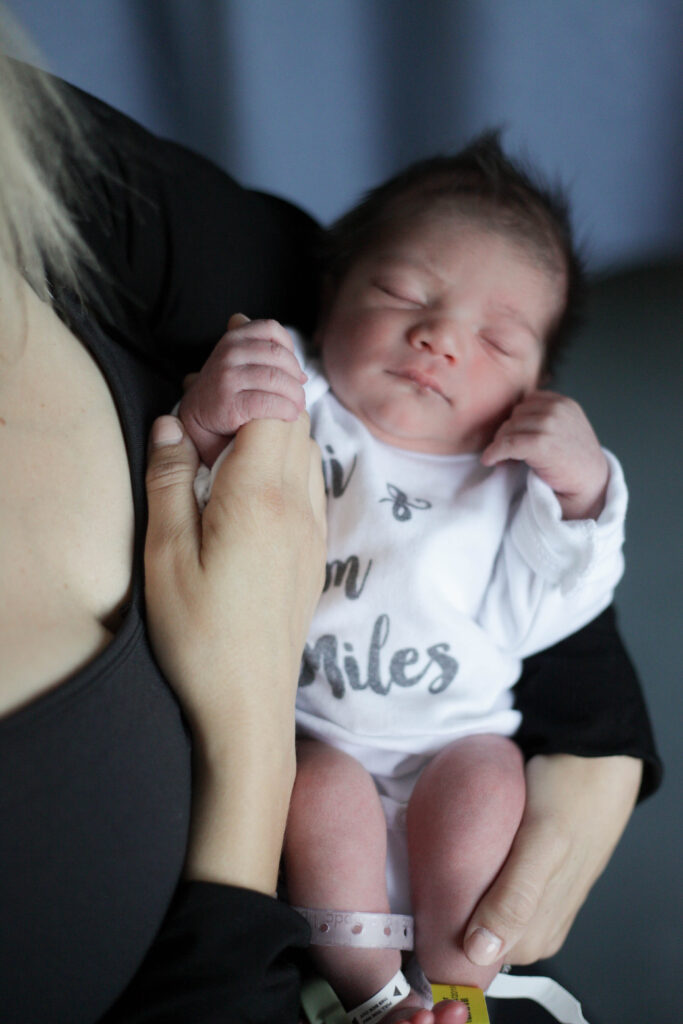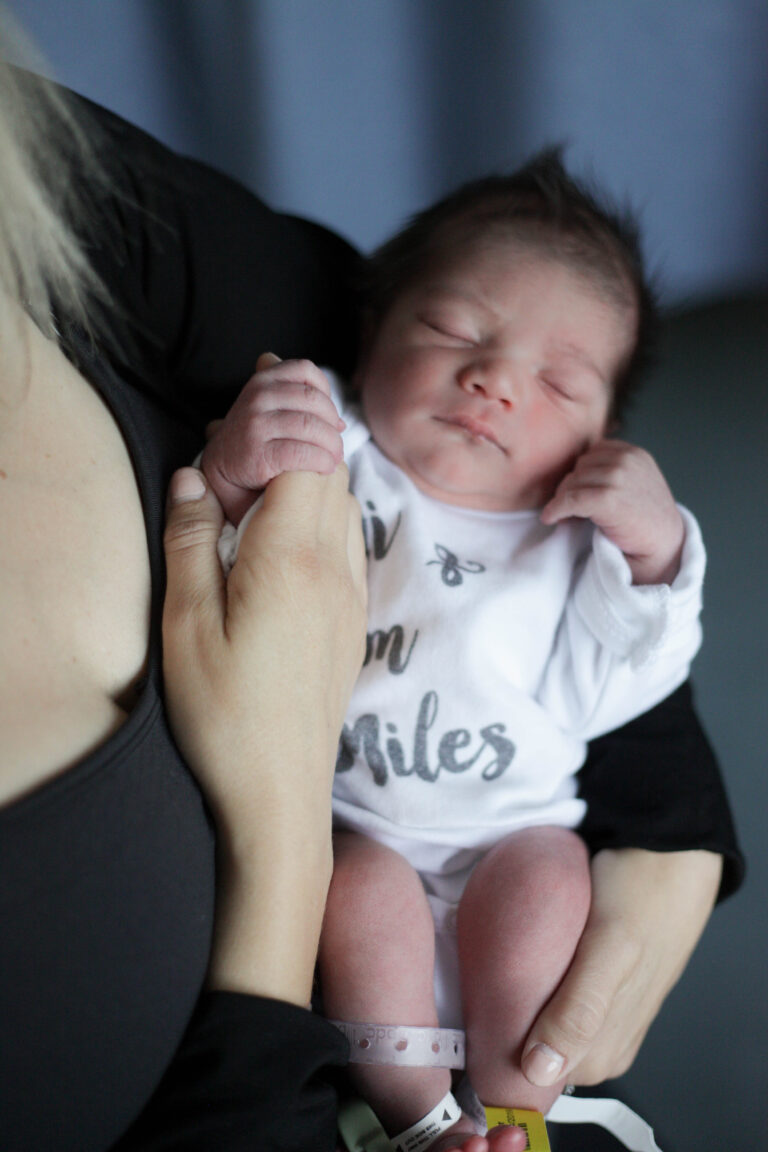 I literally pushed through 2 contractions with Penelope so that's what I was expecting for this one. Turns out, he was turned and stuck behind my pelvic bone and did not want to make his way down! After 30 minutes of the worst pain of my life (and also telling Rishi I will NEVER doubt him ever again when he tells me one of my ideas is crazy!), Miles FINALLY came out.
With both of our first 2 kids, I wasn't able to hold them when they first came out. Roy was blue and not breathing and Penelope wouldn't cry, just yawn so nurses and doctors had to work on both of them and make sure they were ok before I was allowed to hold them.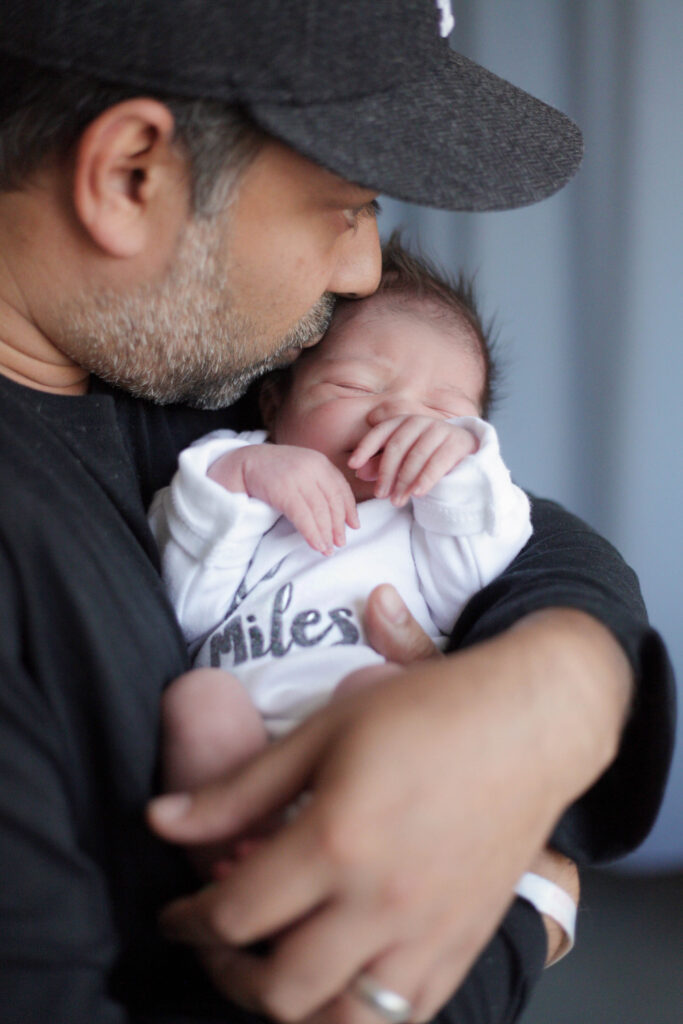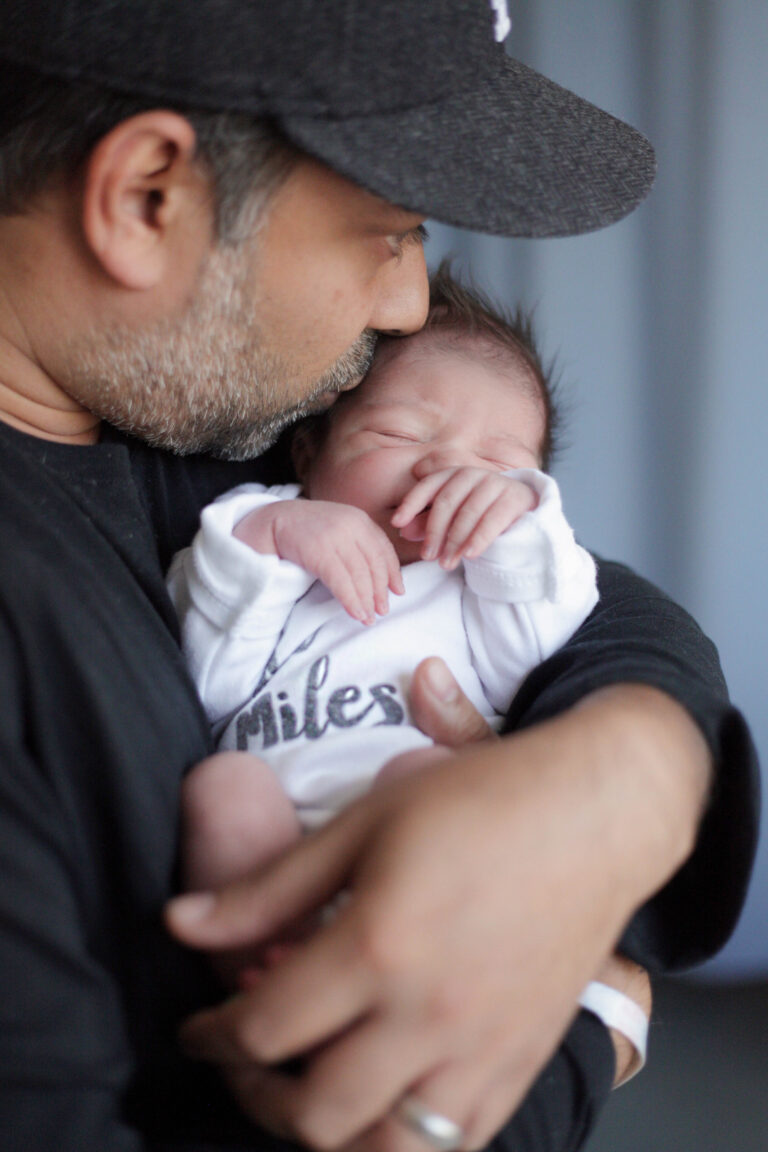 With Miles, he came out screaming so they laid him right on me right away which was such a surreal experience! Of course the crazy hormones started making me shake non-stop so I'm sure he was so confused why he was on the outside of me and my whole body was shaking!
They got me a ton of warm blankets and I was able to just hang out with Miles and Rishi and my mom. Everyone took turns holding him and then the nurse came in to get his stats. My dad showed up as she was finishing up and he got to meet his new grandson (who's middle name is after him) too!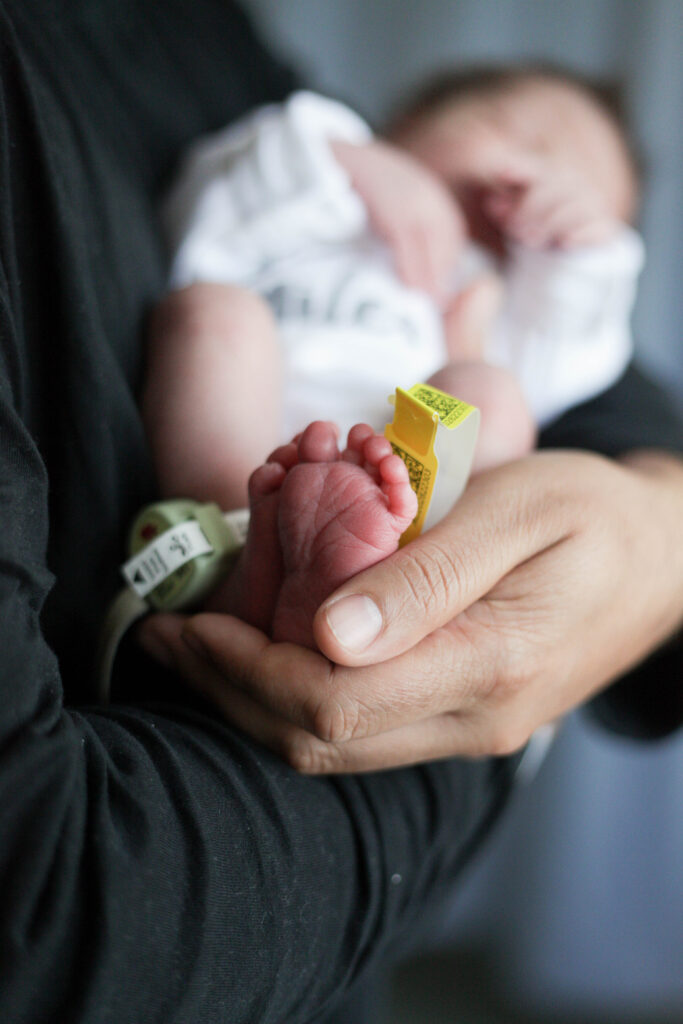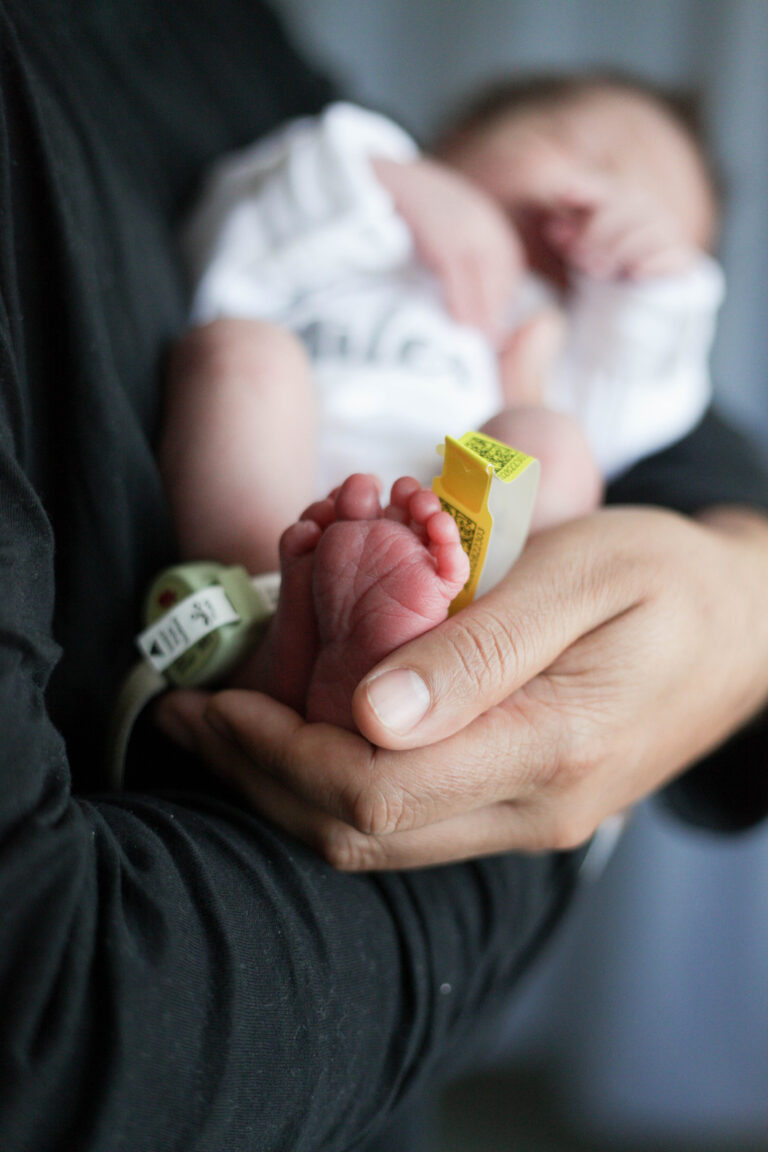 It wasn't until the middle of the night that night that I woke up and realized "holy cow, I DID it! I actually did a natural childbirth!". It was then that I was really proud of myself (despite the fact that I would NEVER do that ever again). It was definitely the hardest thing I have ever been through but I'm really glad I have the experience of what a natural childbirth was like.
I always get pretty anxious about labor and delivery since you just never know what might happen during it all so I'm so incredibly grateful that we had an uneventful delivery which resulted in a healthy baby boy. Having 3 mostly uncomplicated deliveries and 3 healthy babies is one thing I will never take for granted.
And now we're adjusting to a family of 5! These were our first moments together haha!!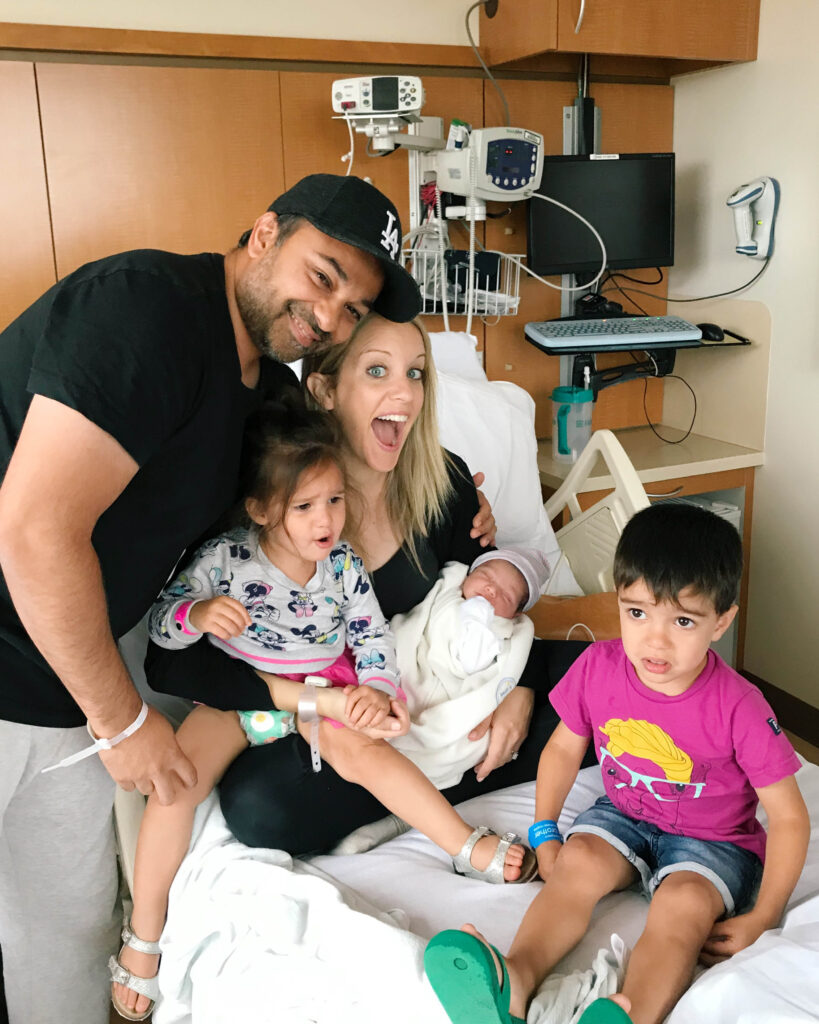 I can't wait to share this journey with all of you so be sure to follow along on Instagram and get on my email list so you don't miss any of the fun!