Our March Room Refresh has come to an end! We had so many great entrants so I wanted to be sure to share them all!
New to Paisley + Sparrow? Check what the March Room Refresh Room was all about and how to win the $250 on the post!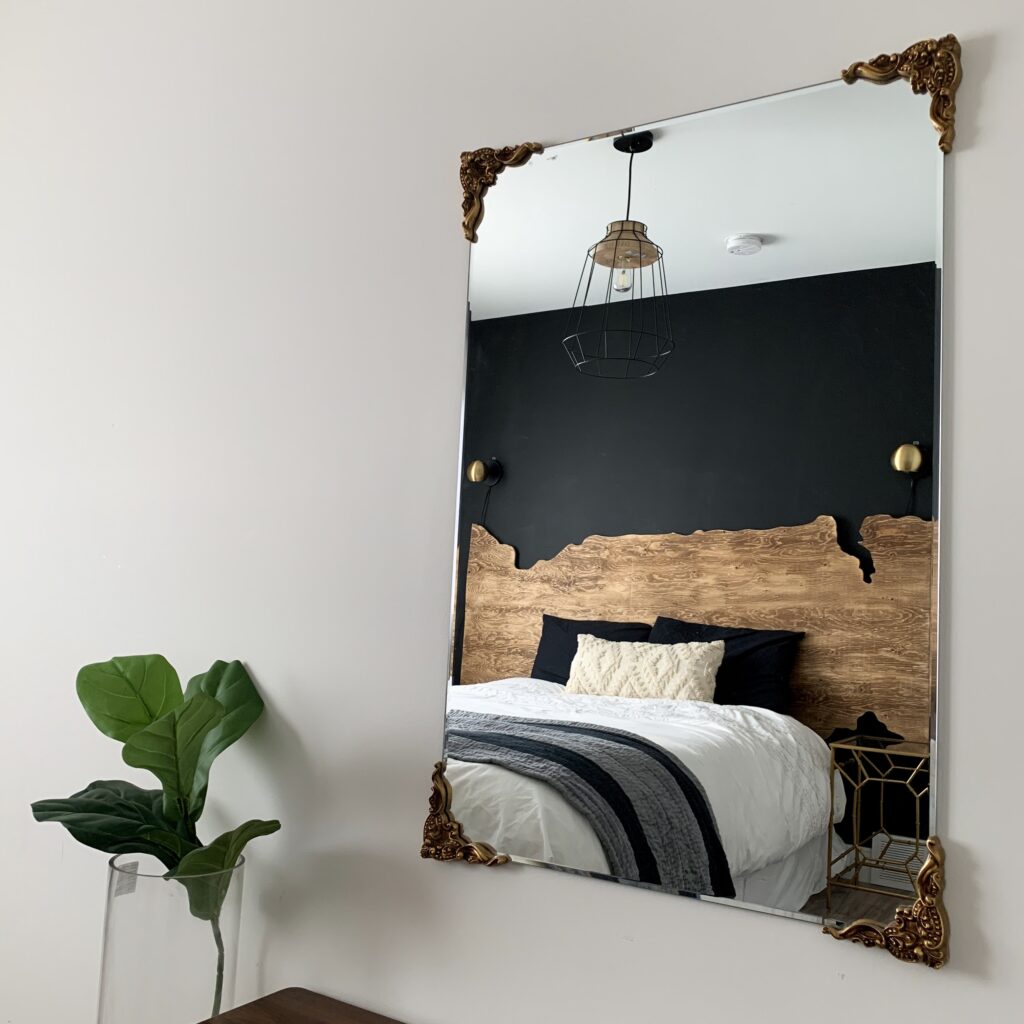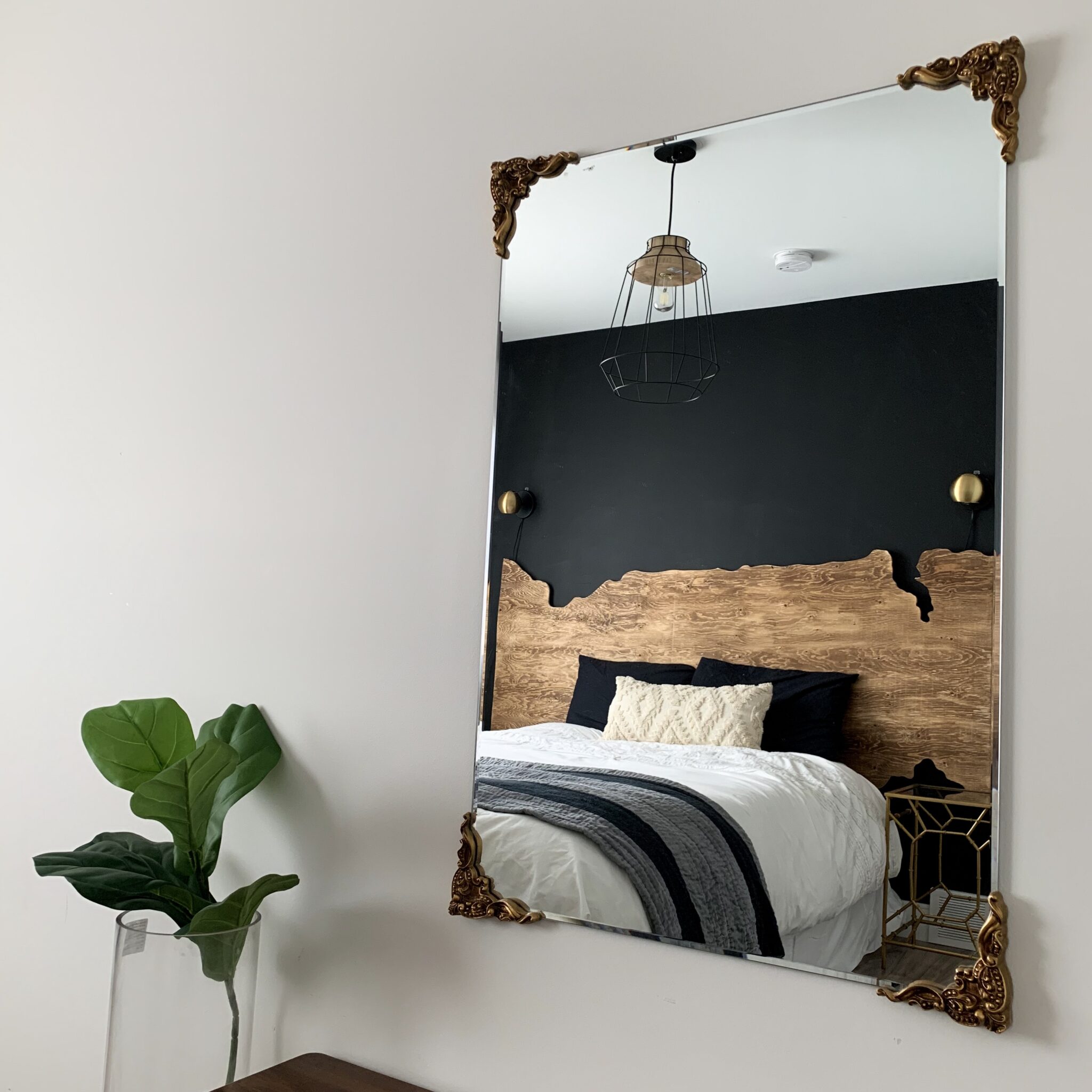 (photo from Callie's refresh!)
In case you missed it, I did a very minimal master bedroom refresh with a decor only remodel. We planned this fun challenge before we had any idea we were moving (more on that here) and so my original plan was squashed after we put our house on the market a few days after launching this challenge!
Regardless, it was so fun to refresh our bedroom and make a huge difference in our room!
Below are some of the rooms that some amazing women did. Which one do you like the best?
1. @lalachica_creative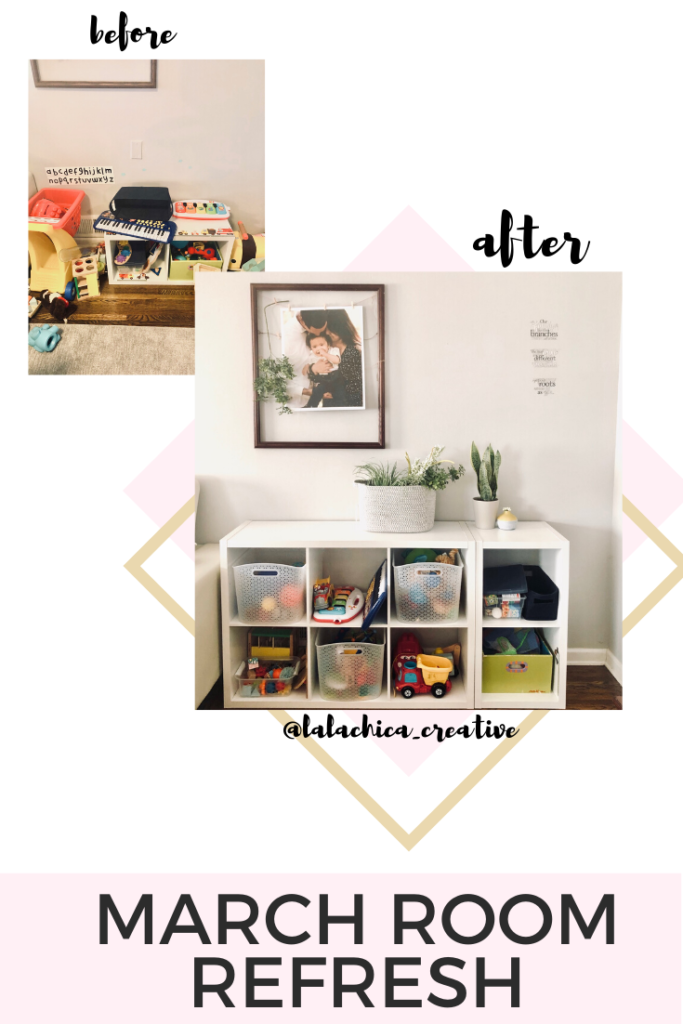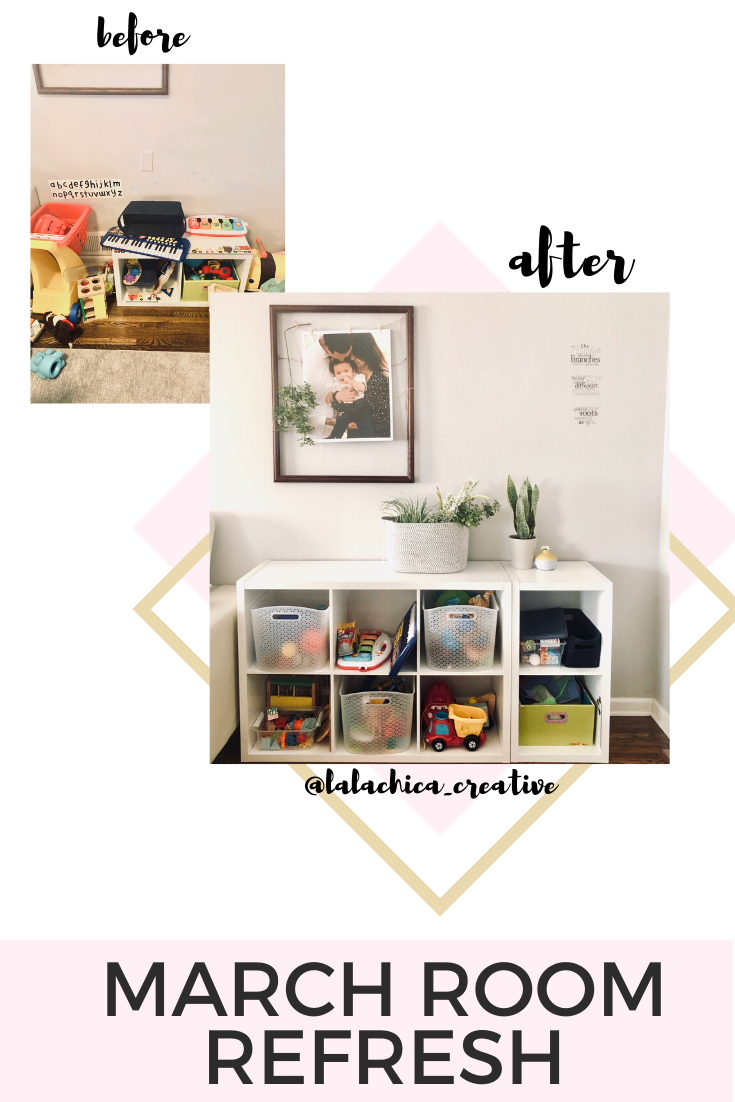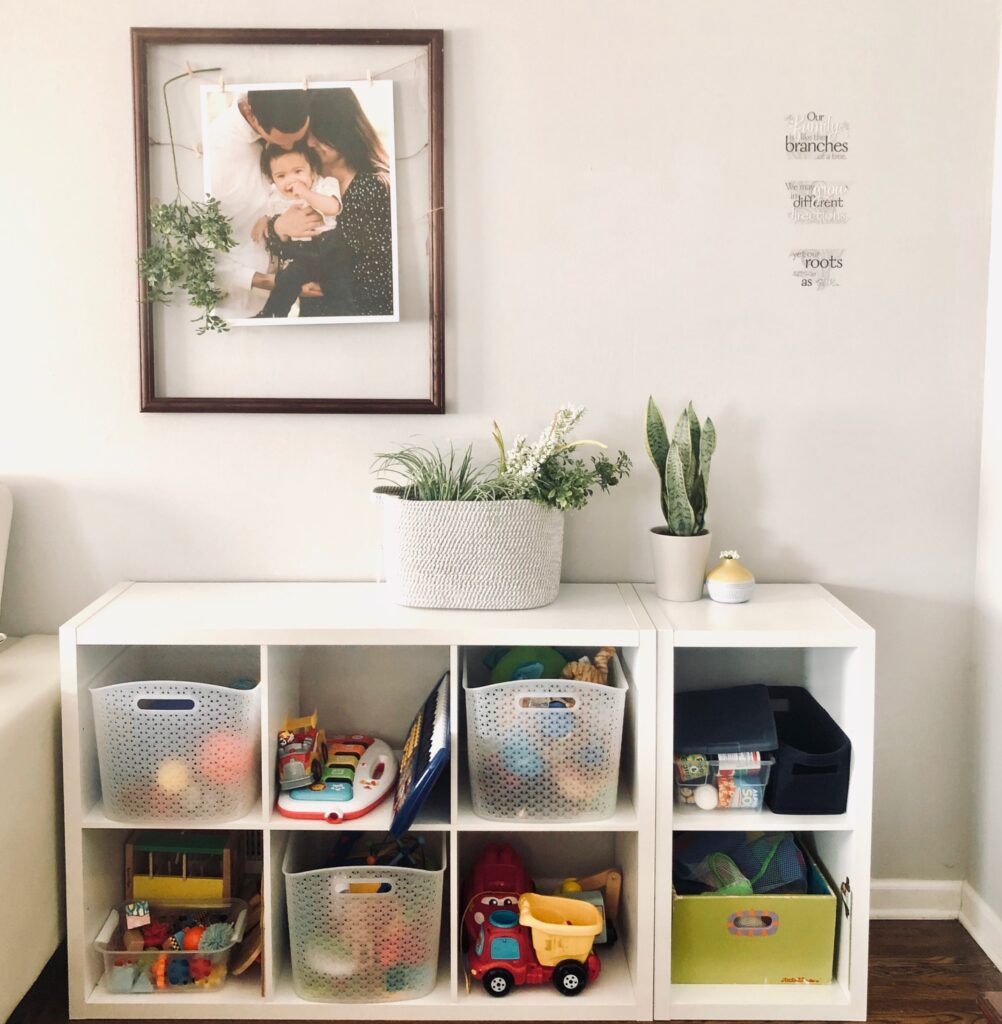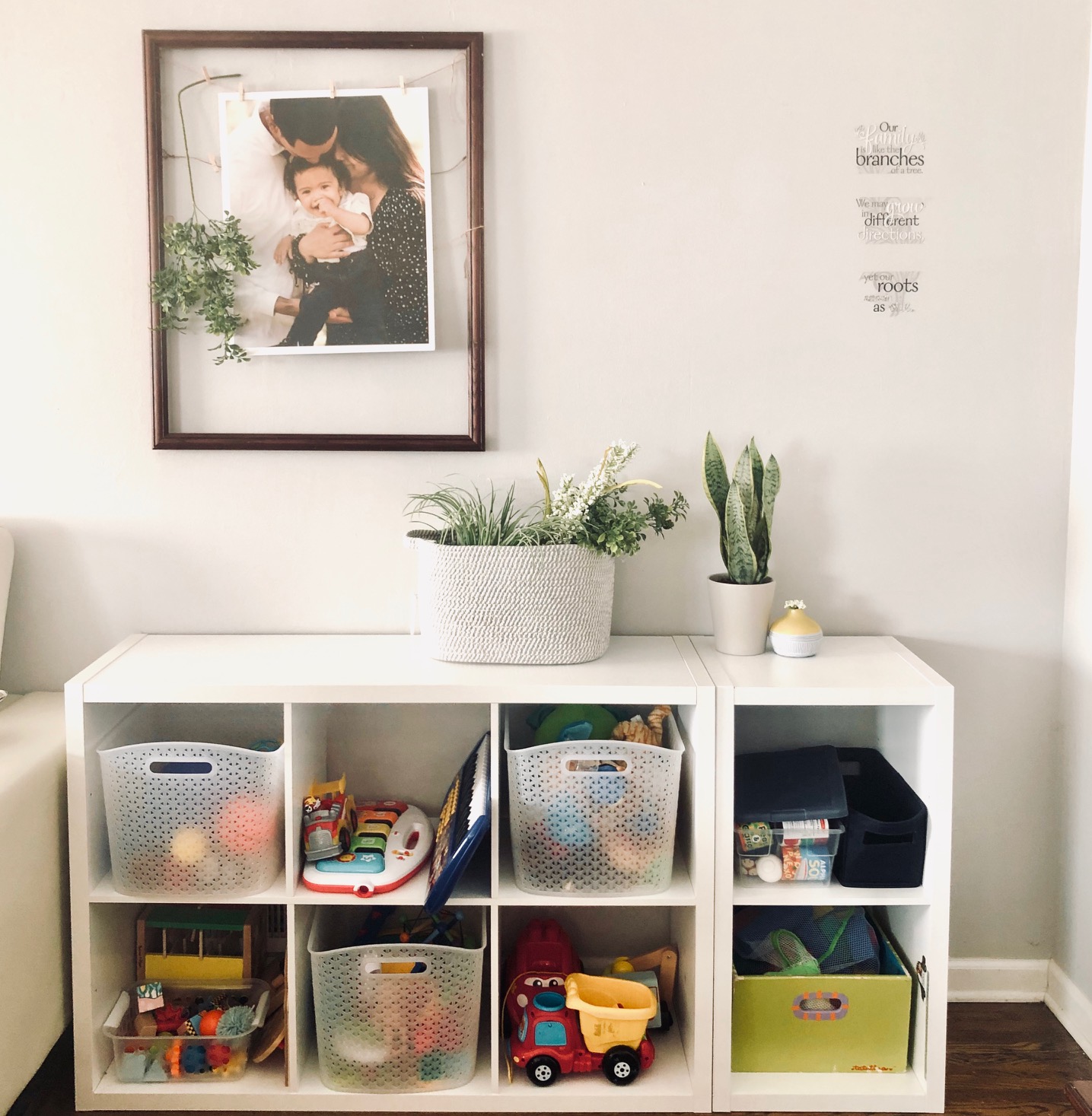 The lovely Liliana (find her @lalachica_creative) shows us how just $50 can make a huge impact in a room!
She made such a great little play area for her son!
2. @homeybykmb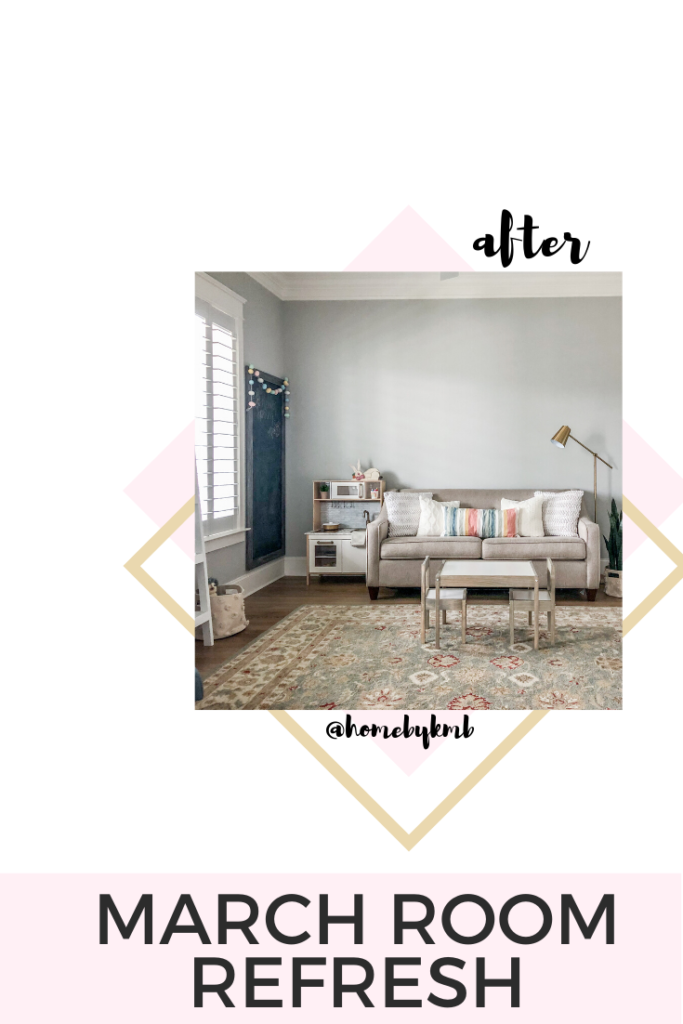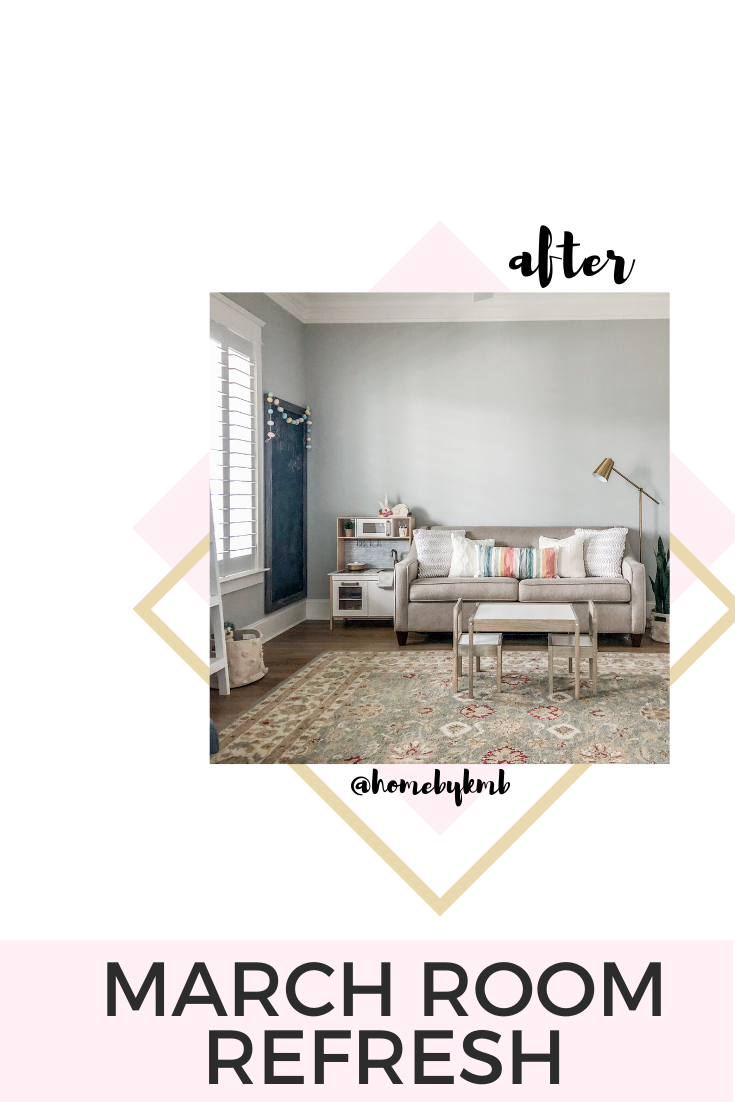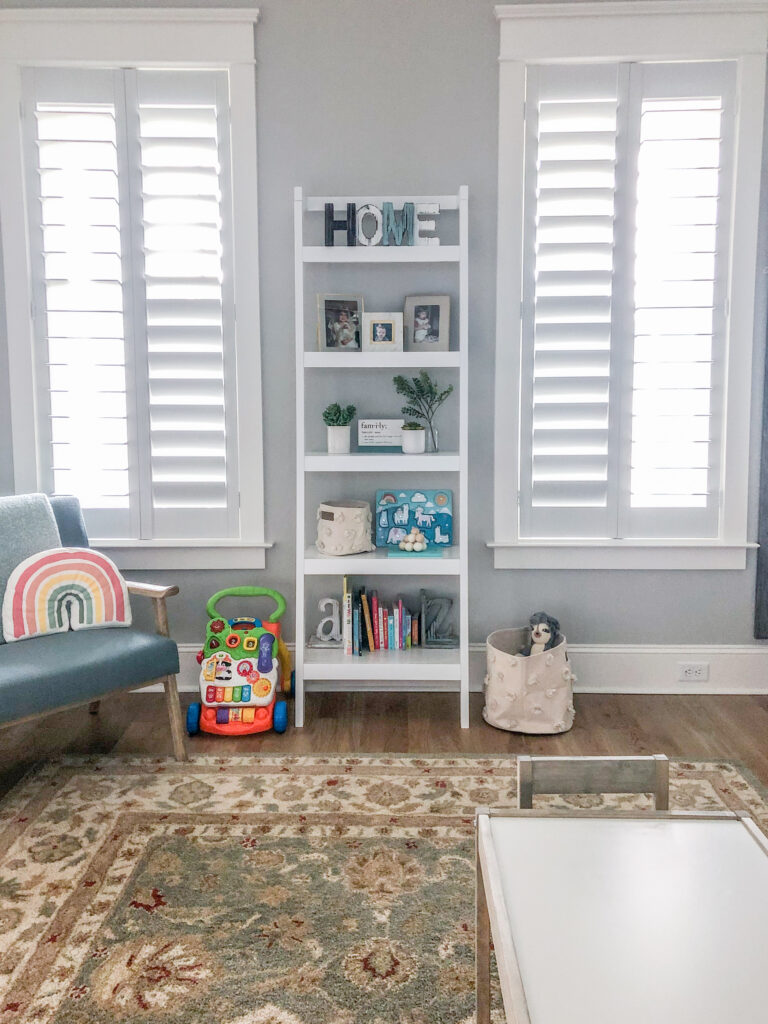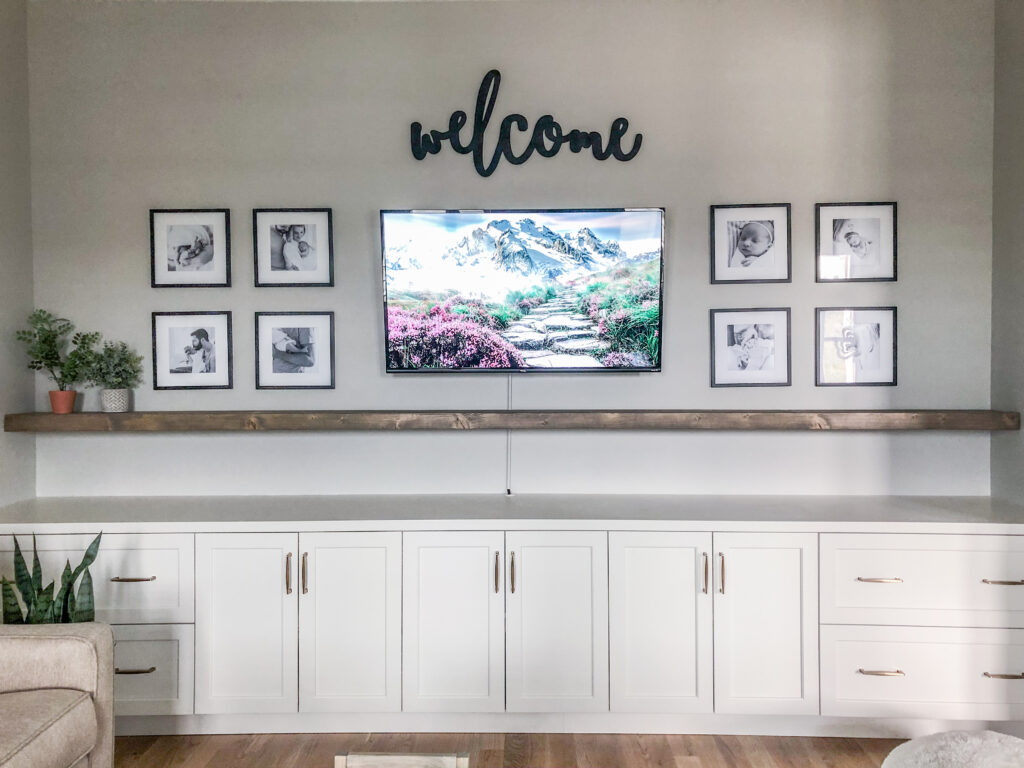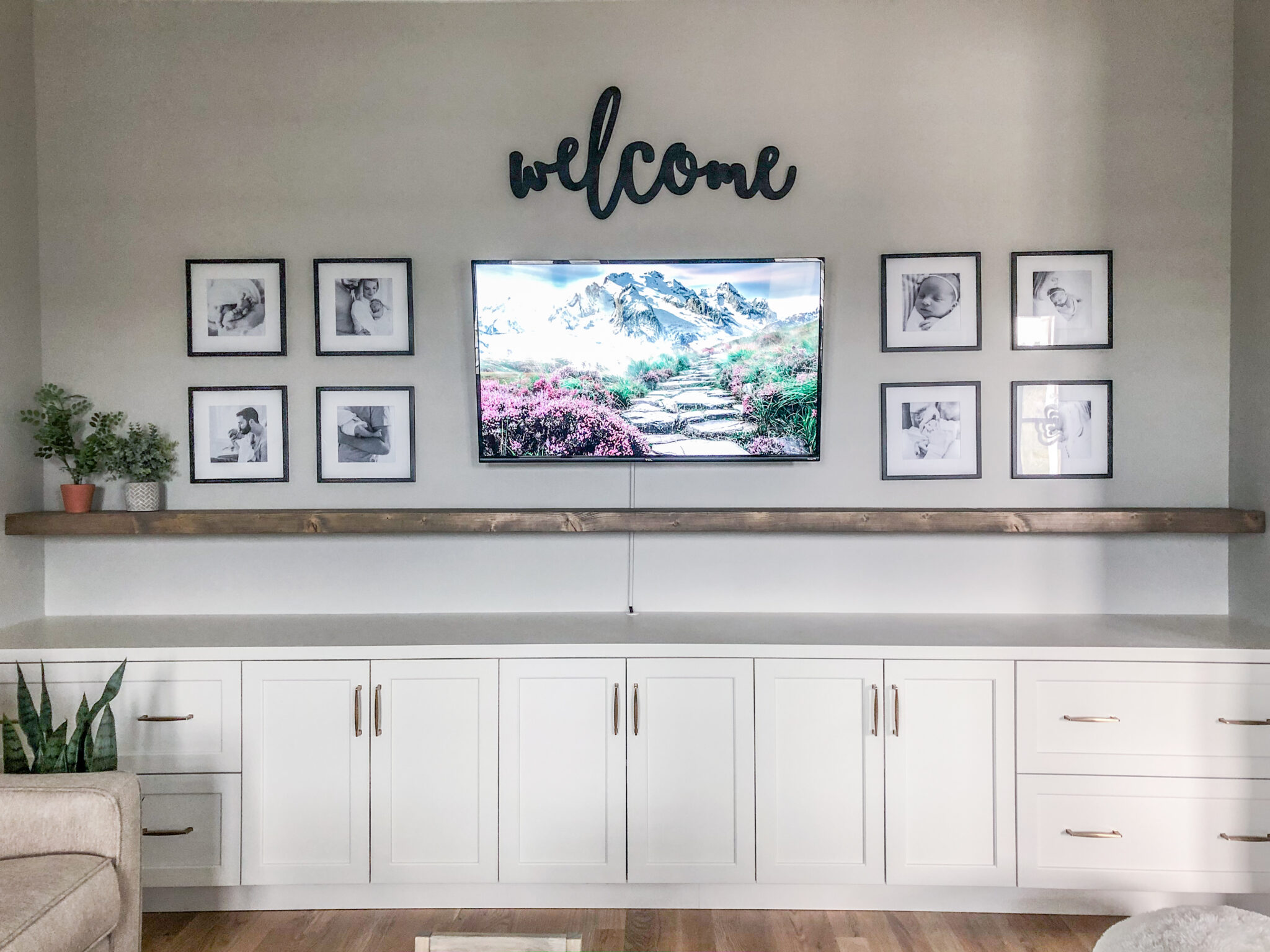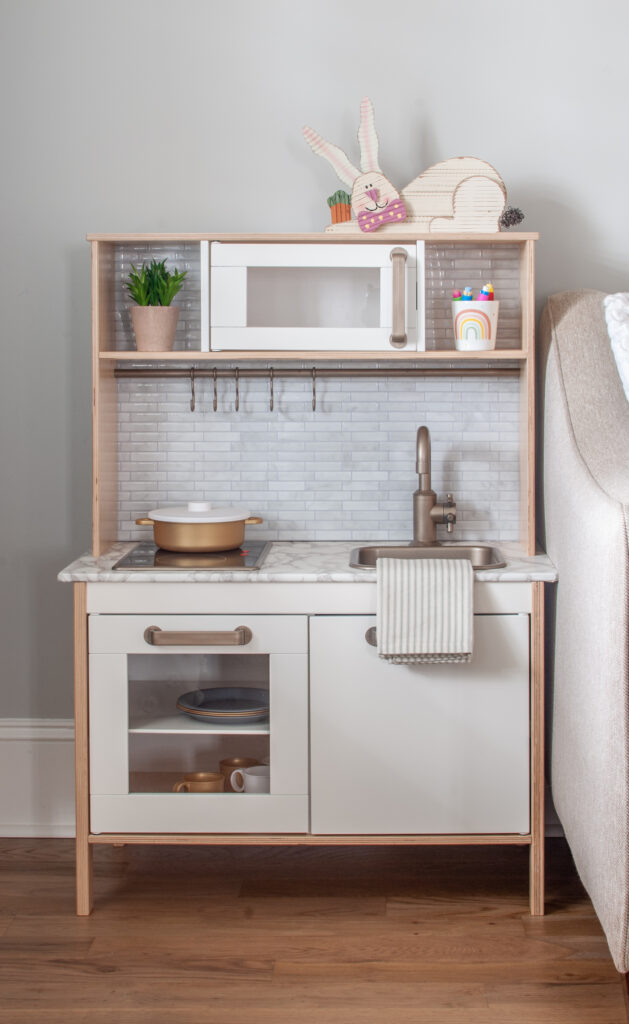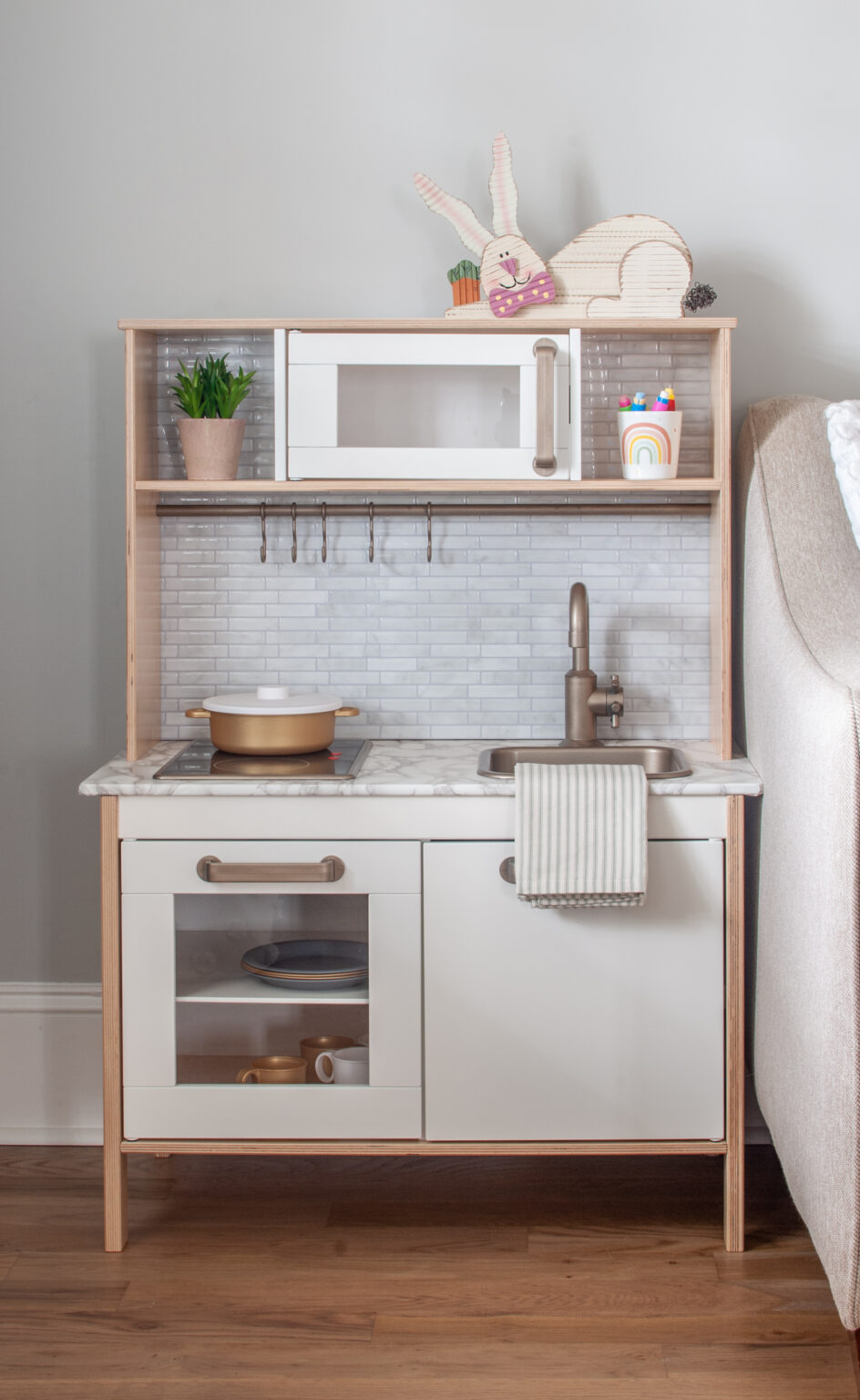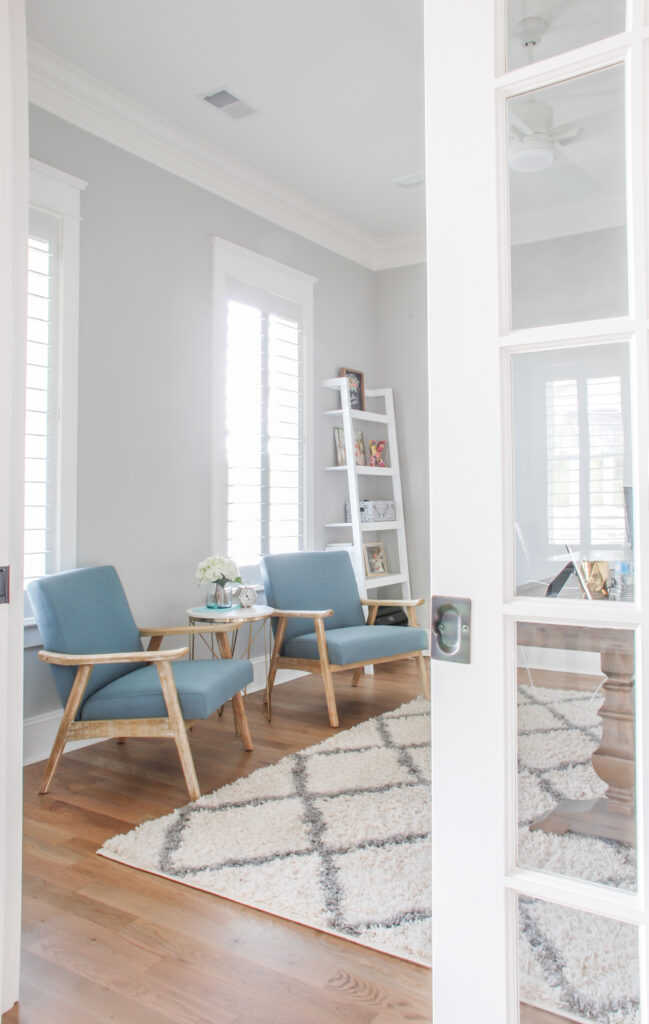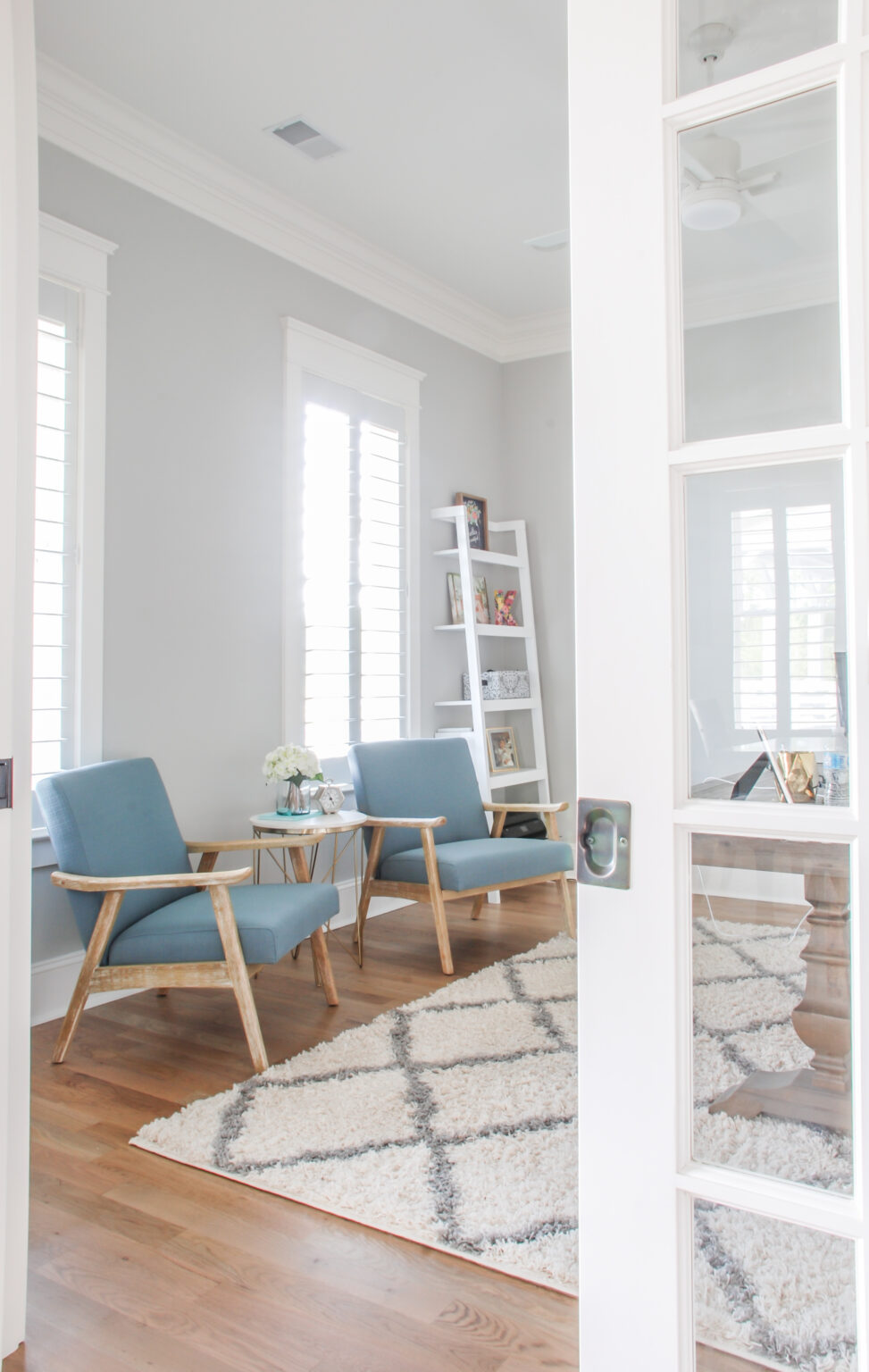 I love seeing how playrooms come together and Kristen (find her @homeybykmb) did an incredible job!
This is not only great for kids but also lovely for the parents or adults in it!
3. @cjacksonmama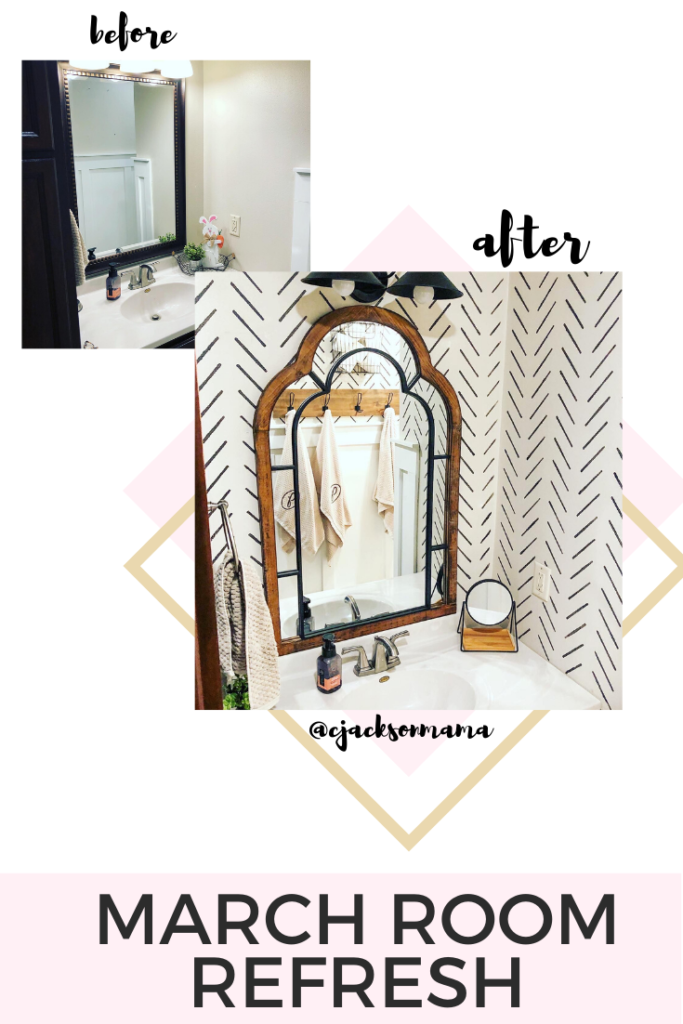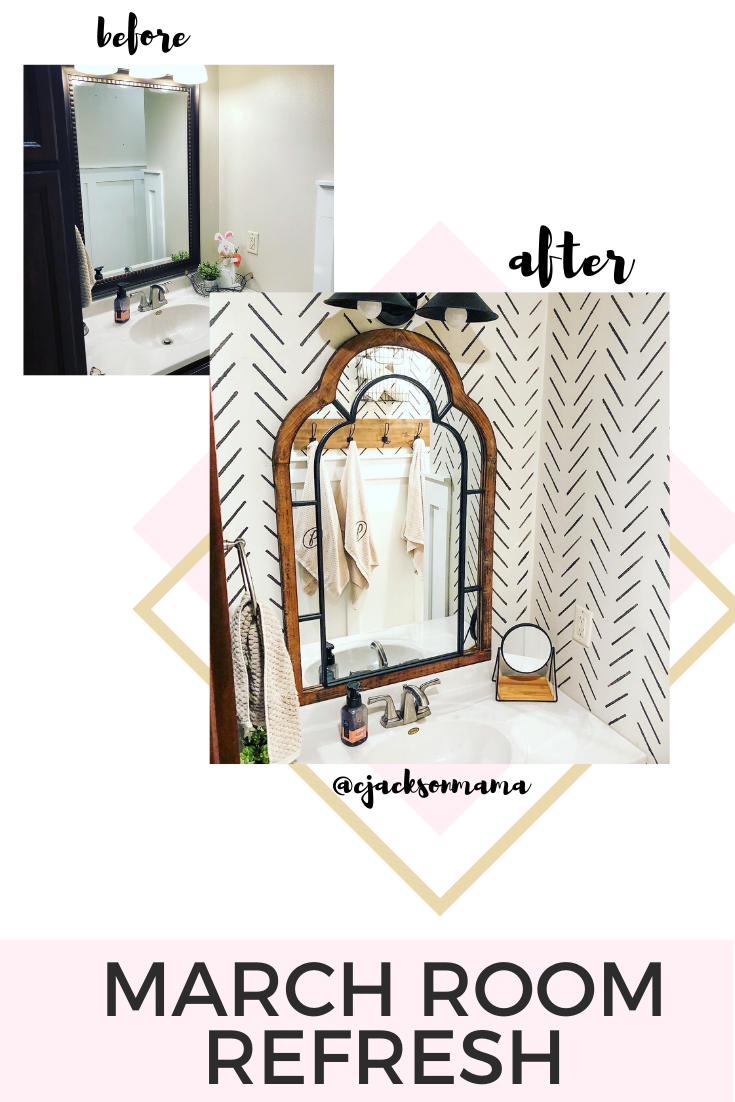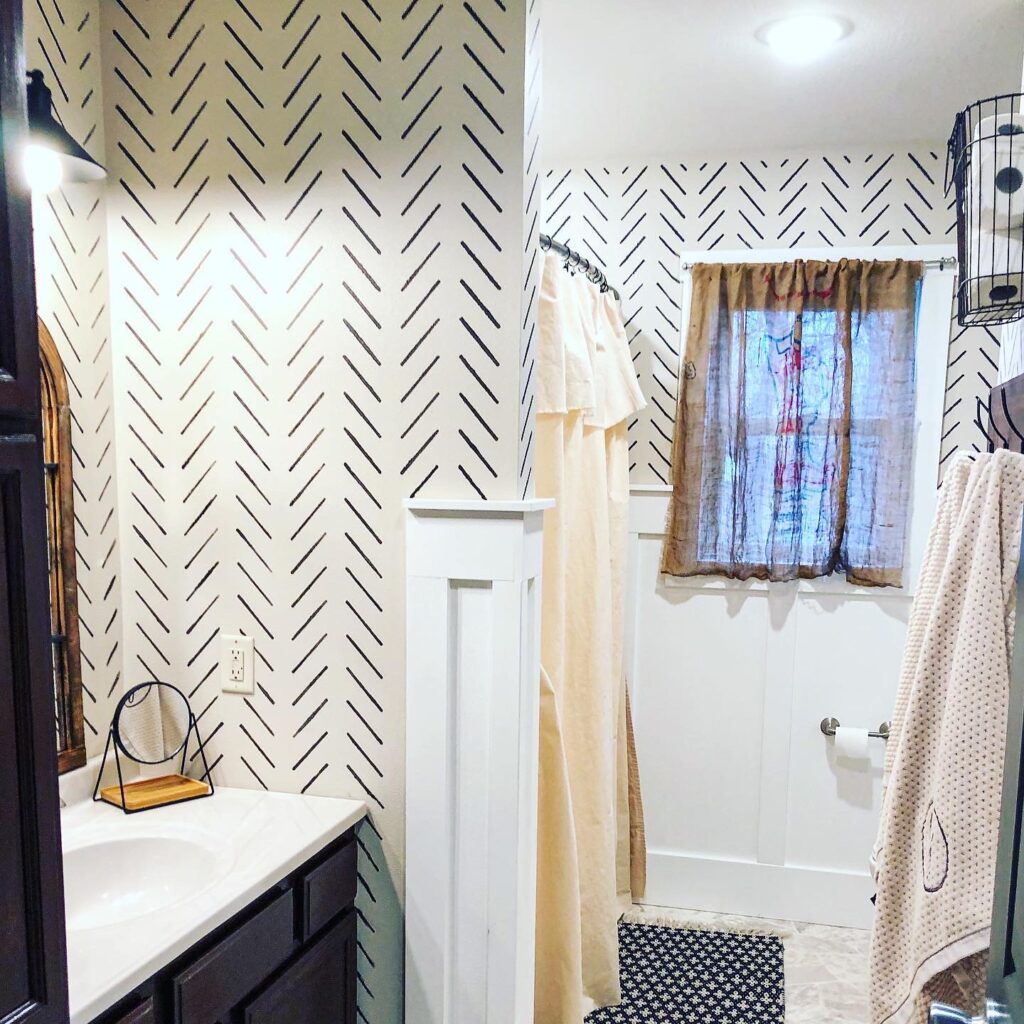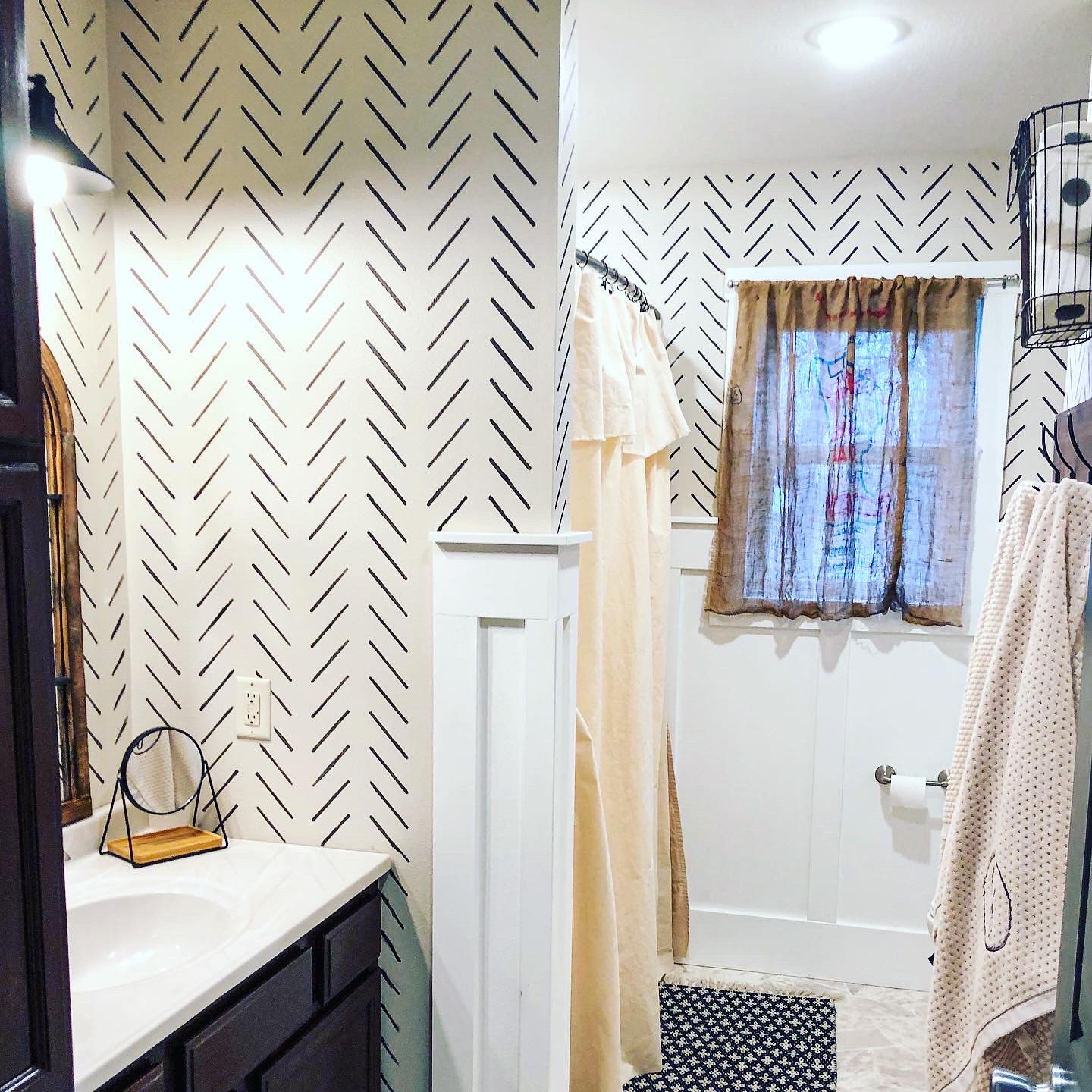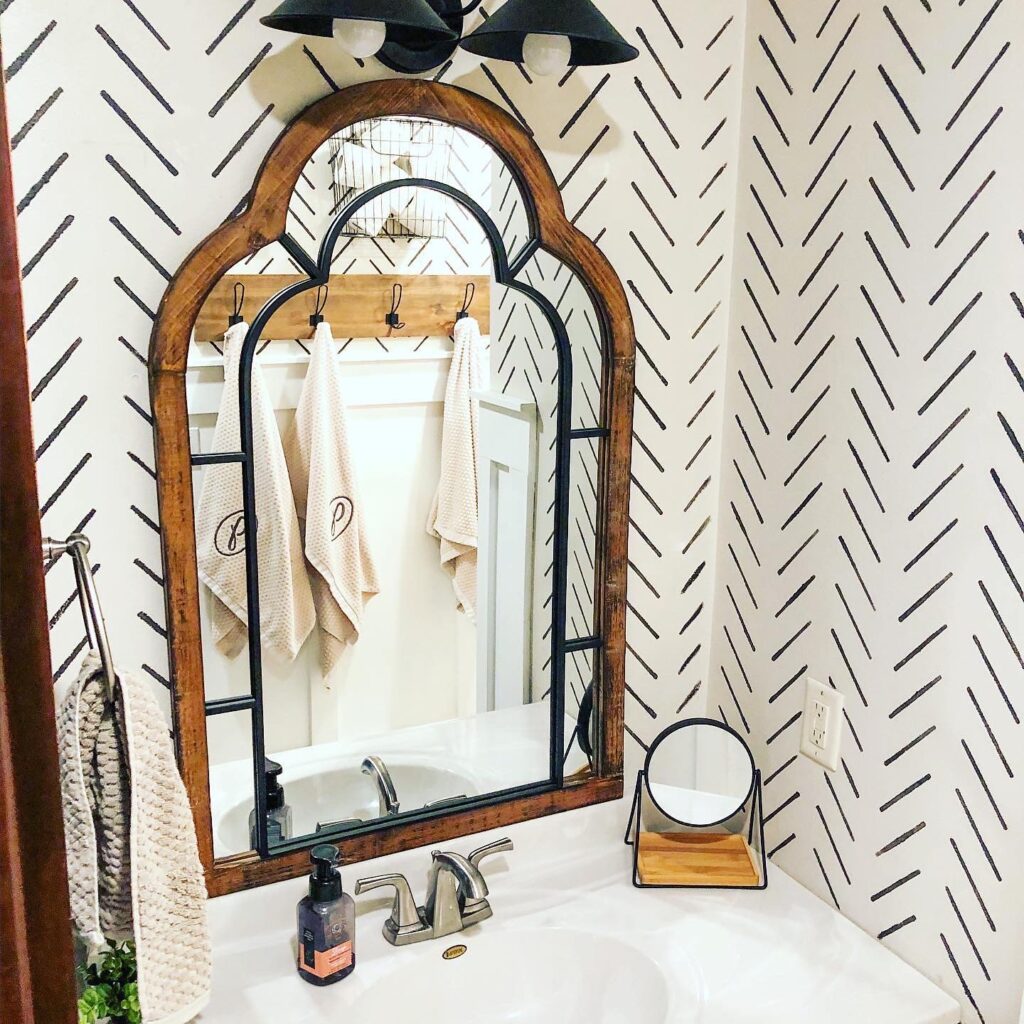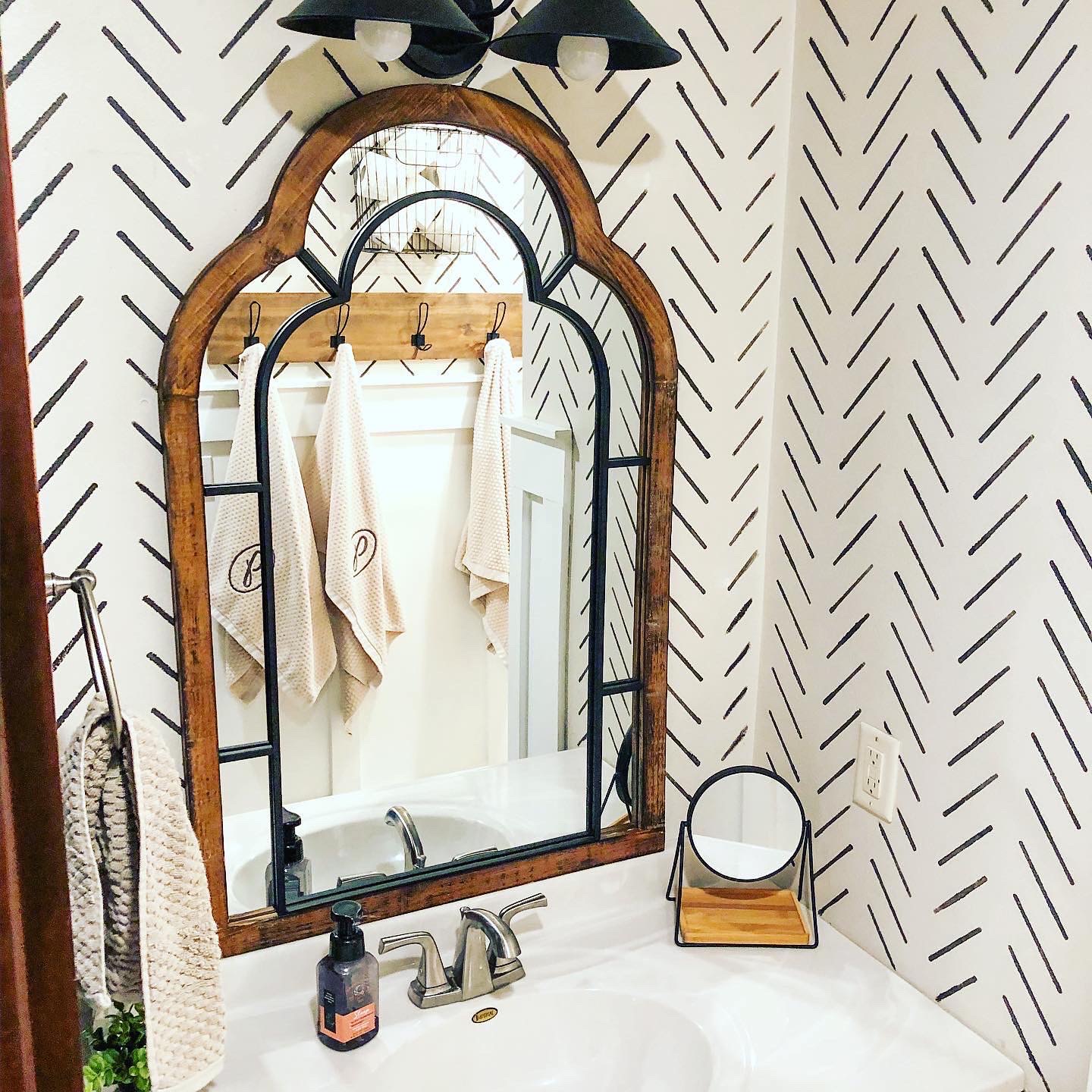 Y'all know I love cool powder bathrooms and Chelsey (find her @cjacksonmama) did an incredible job with hers! The shocker is she stenciled this room all by herself! What a fantastic transformation!
4. @alexismaragni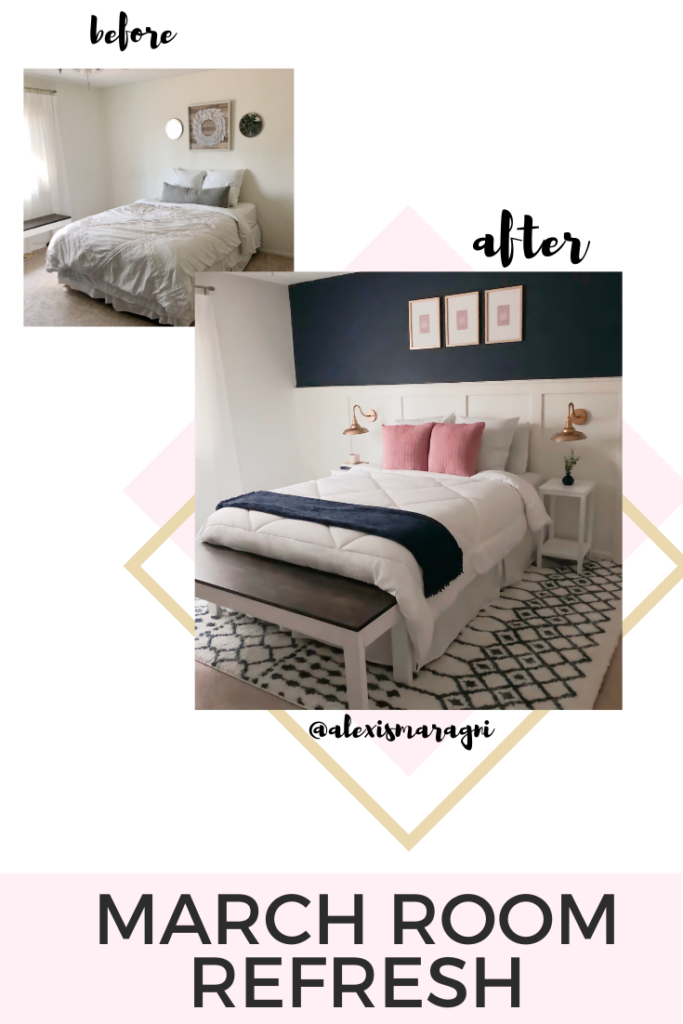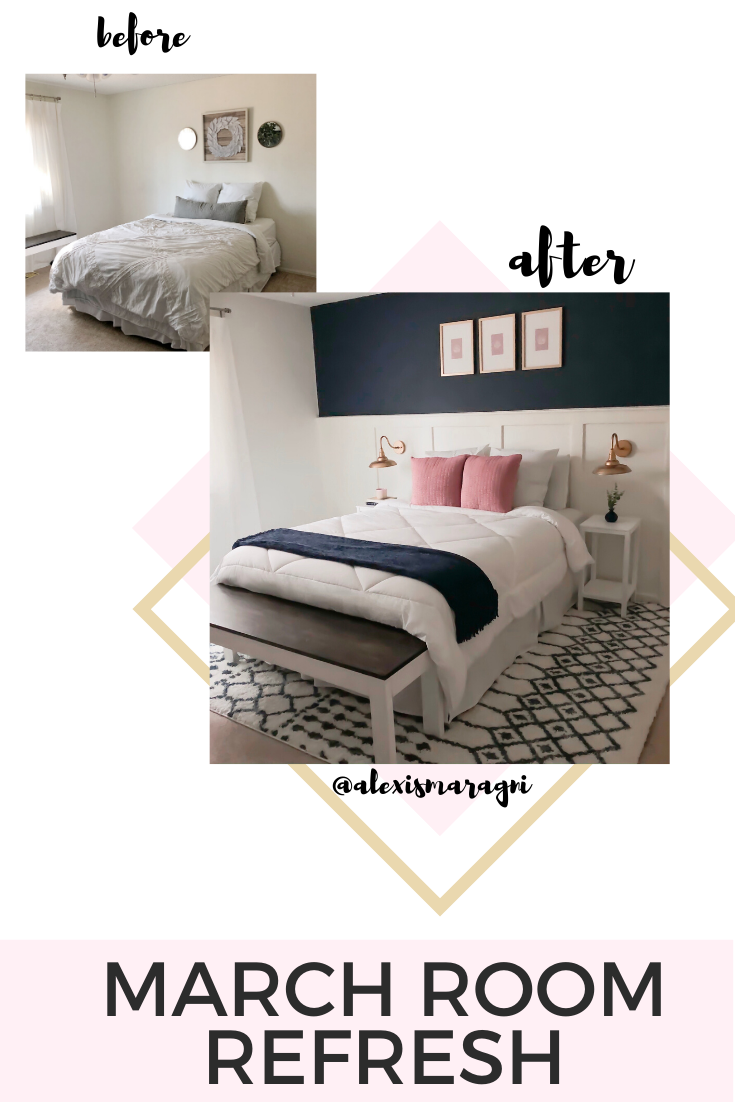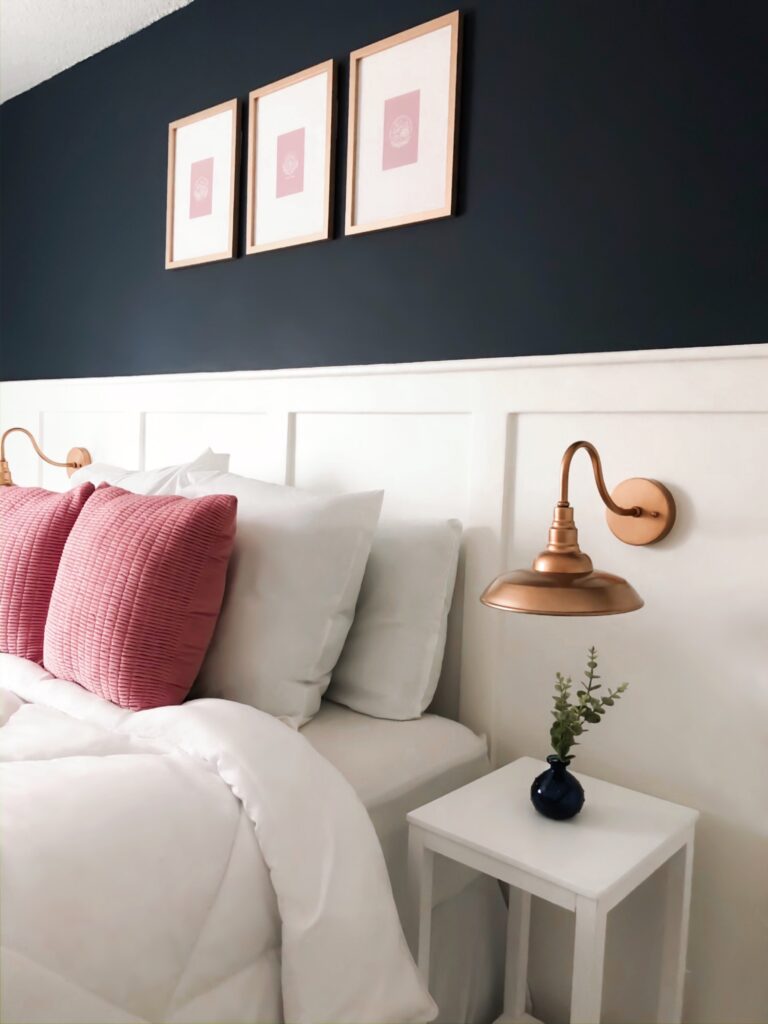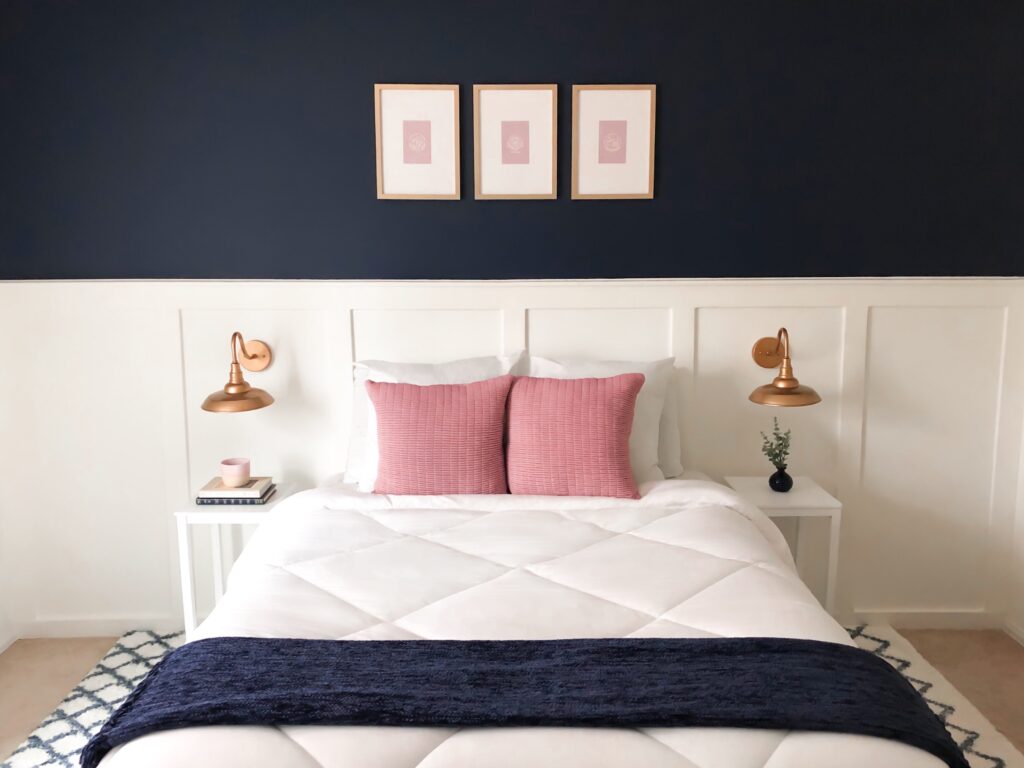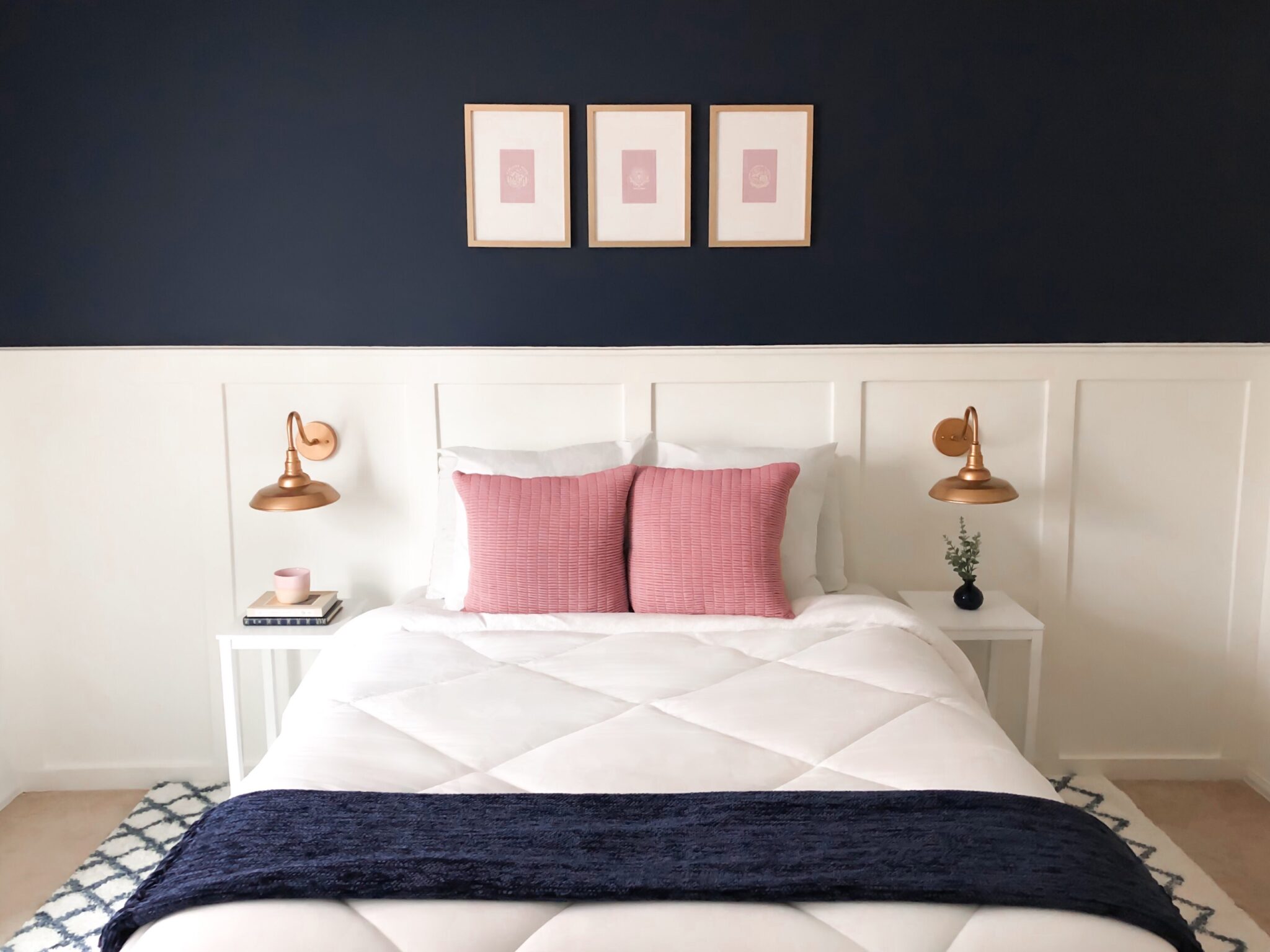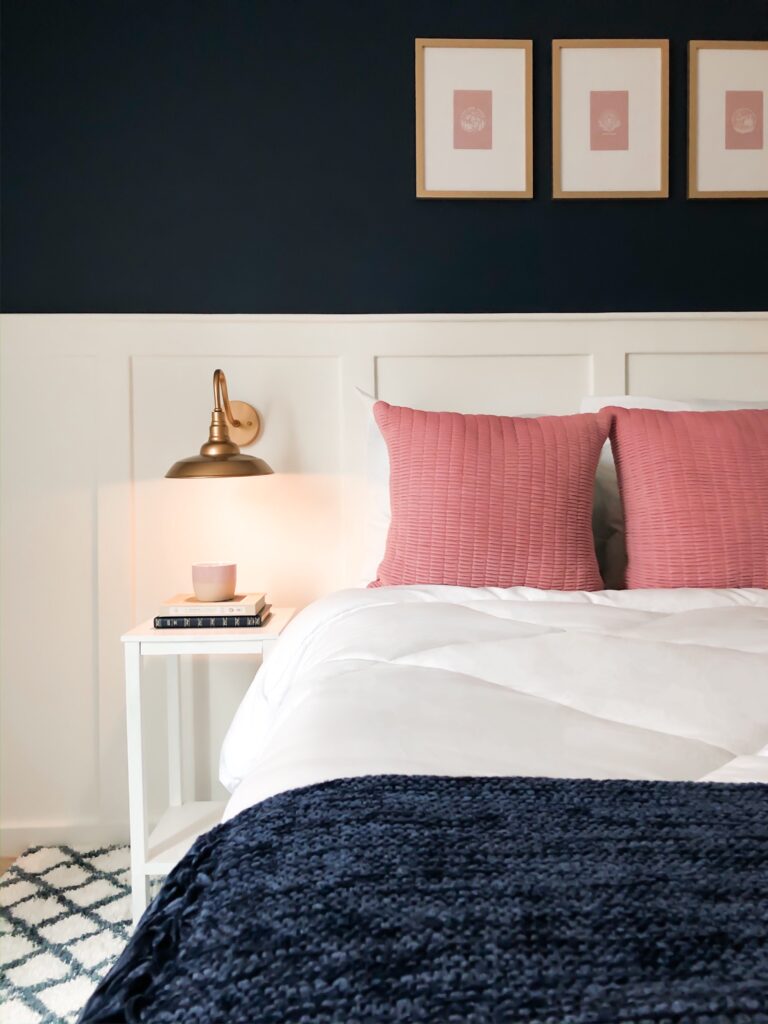 Alexis (find her @alexismaragni) knocked it out of the park with her master bedroom! The best thing about this is that she said it was the last thing on her totem pole and she cried at the end of this project.
We absolutely love that this fun little challenge encouraged her to tackle a room!
5. @calliecarroll_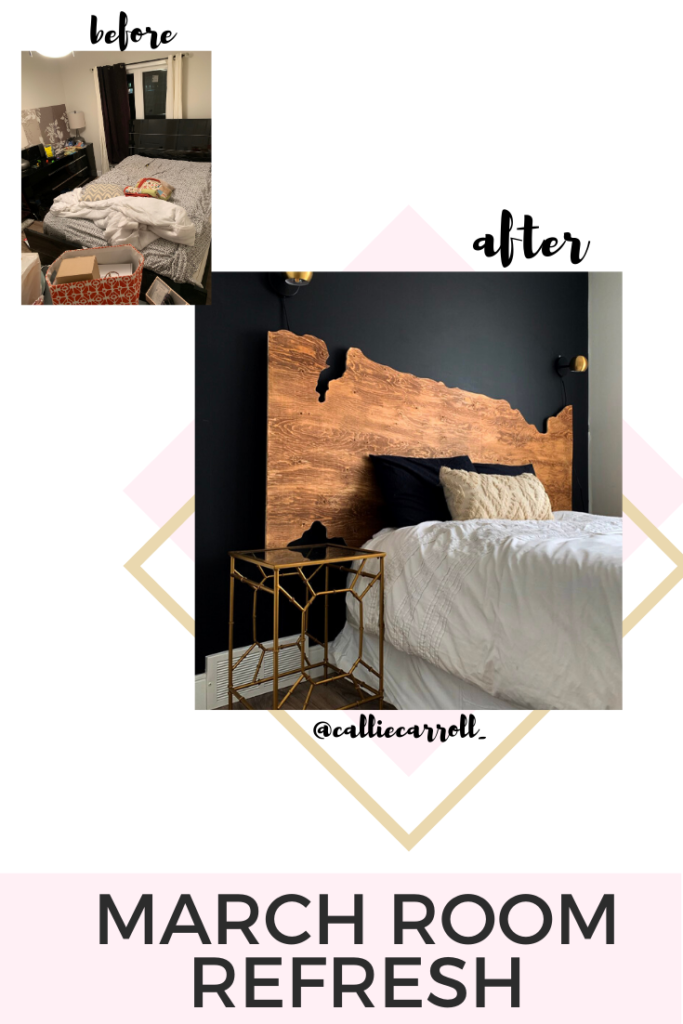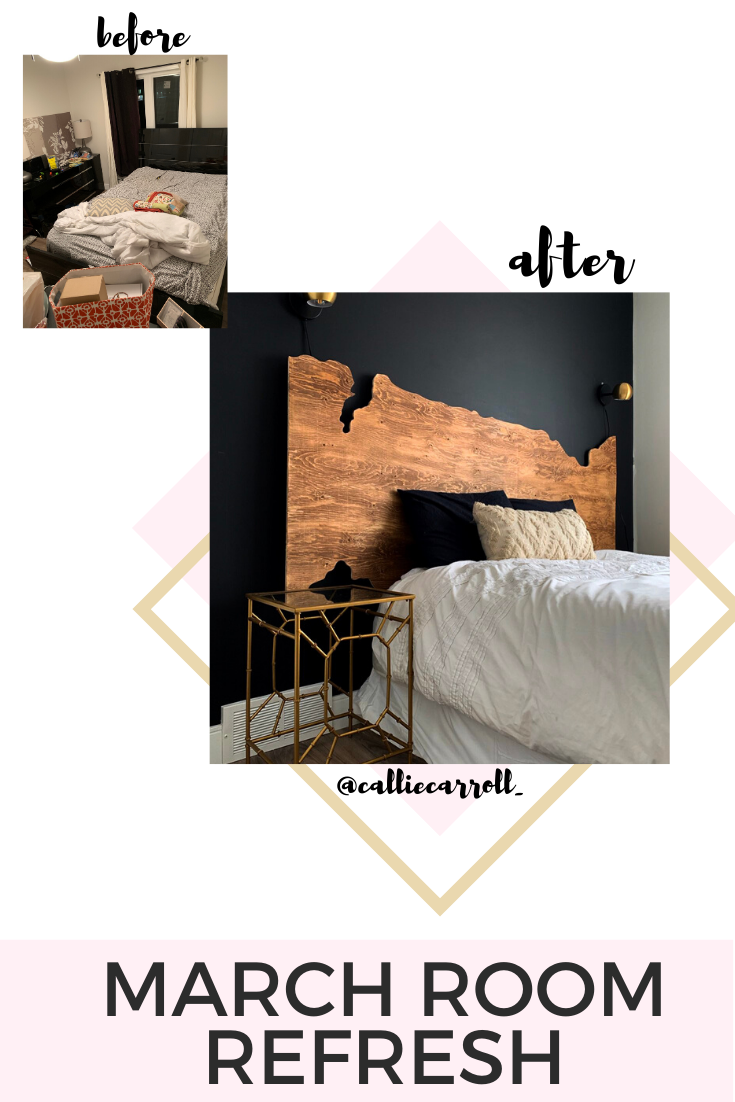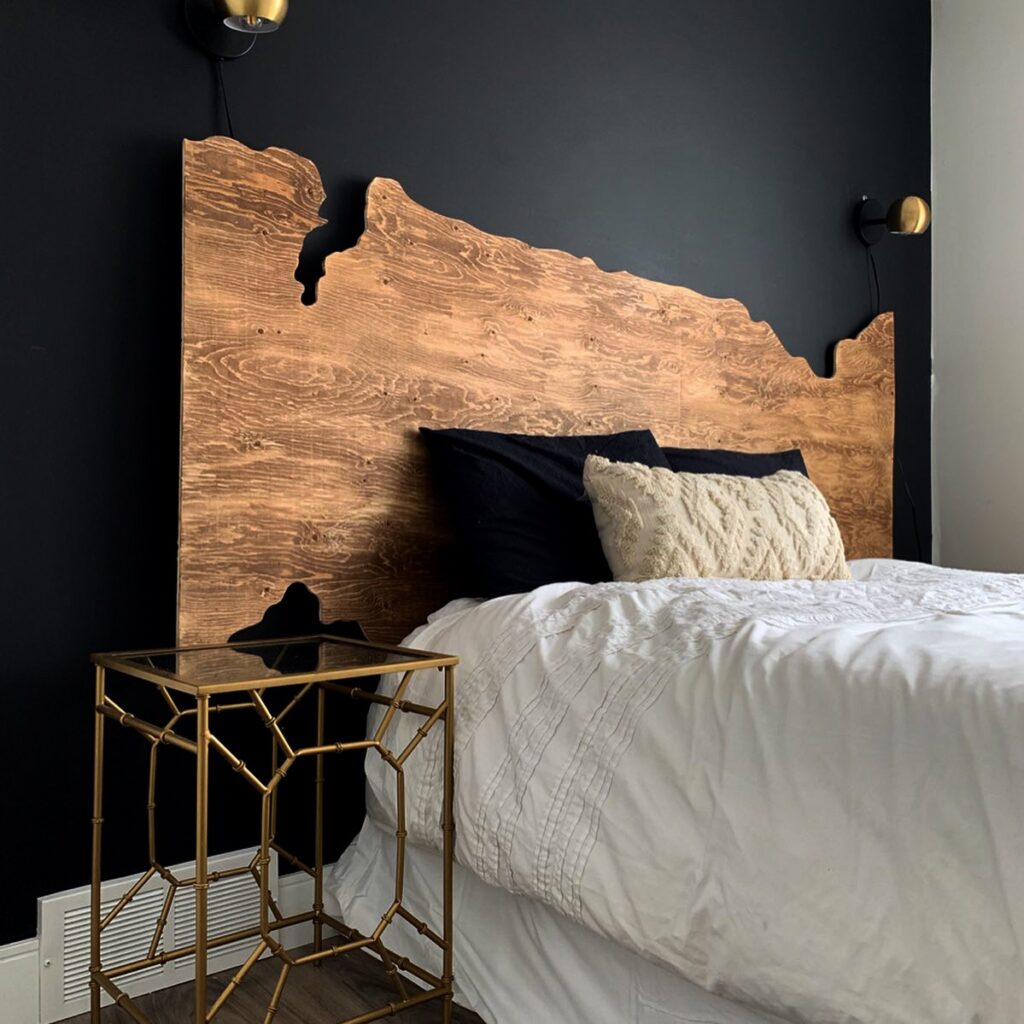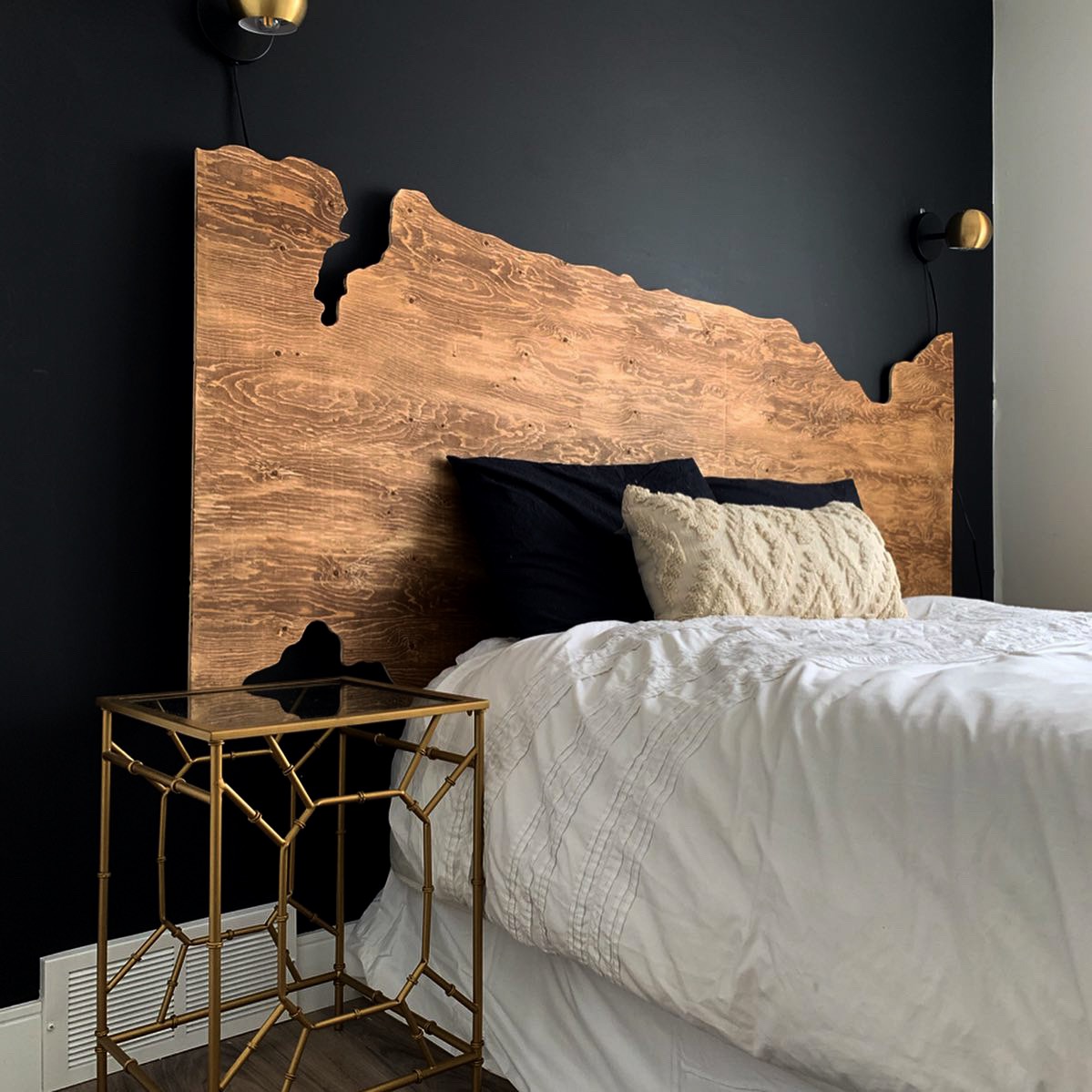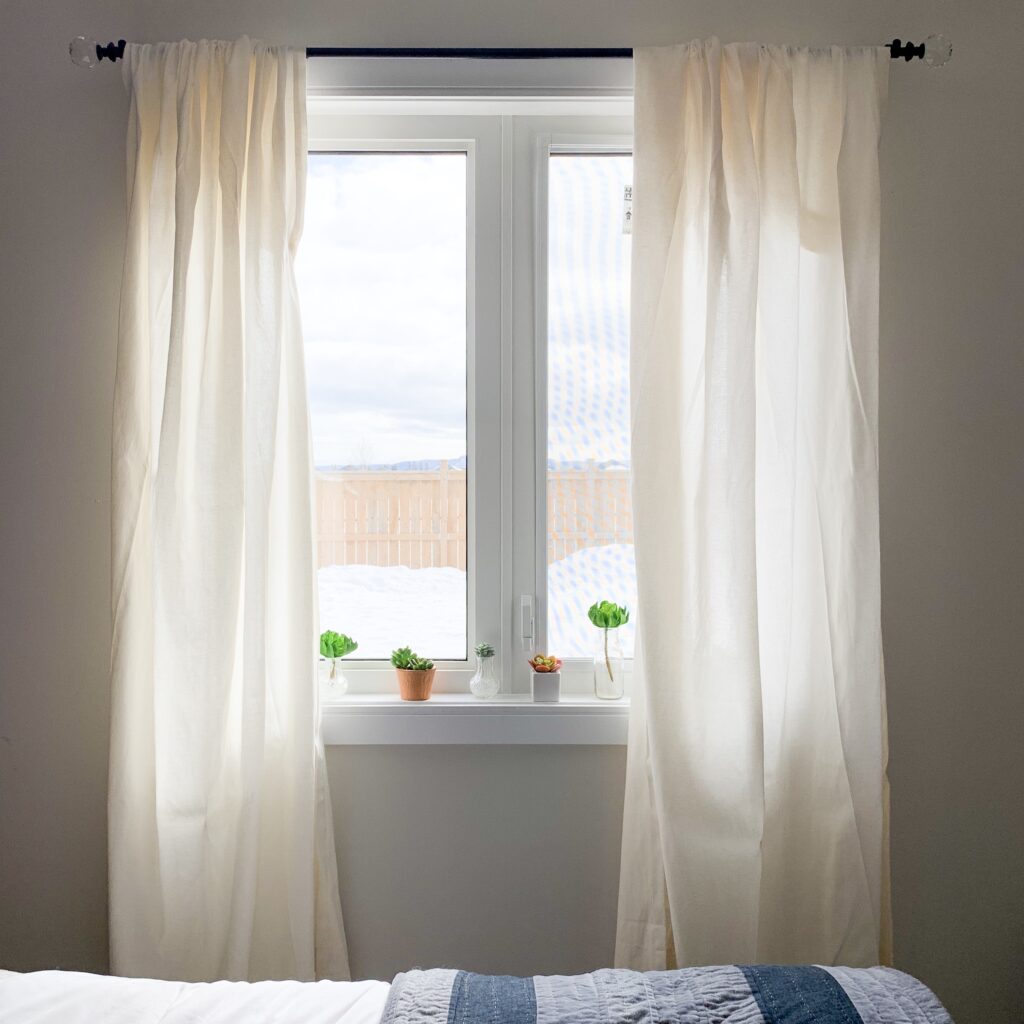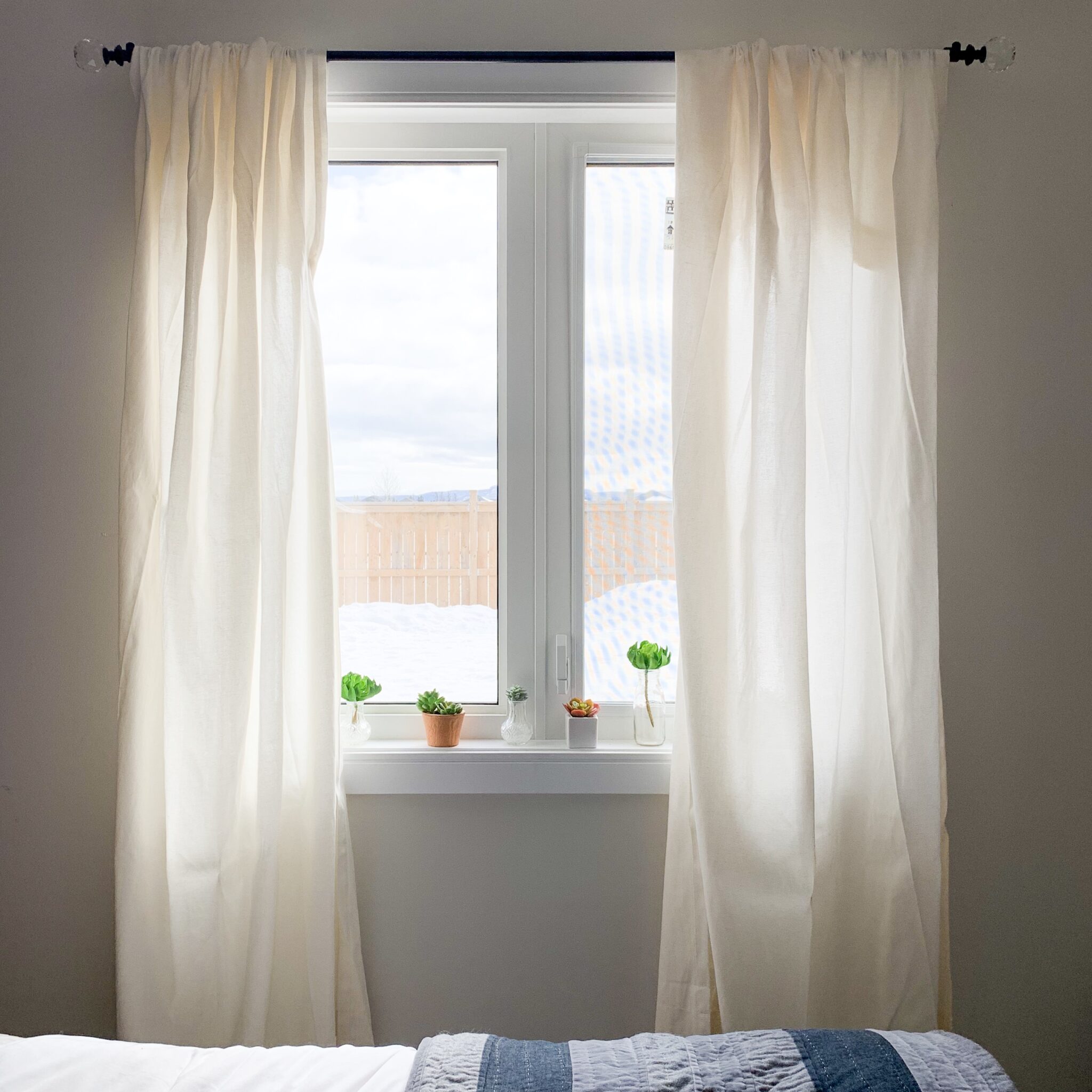 Callie also did a master bedroom and made this incredible headboard! She shared that it was a complete DIY project out of a piece of plywood that she's had forever.
She did a fabulous job documenting her entire process and I'm in love with the fun plants mixed throughout the space.
6. @morganspencer_home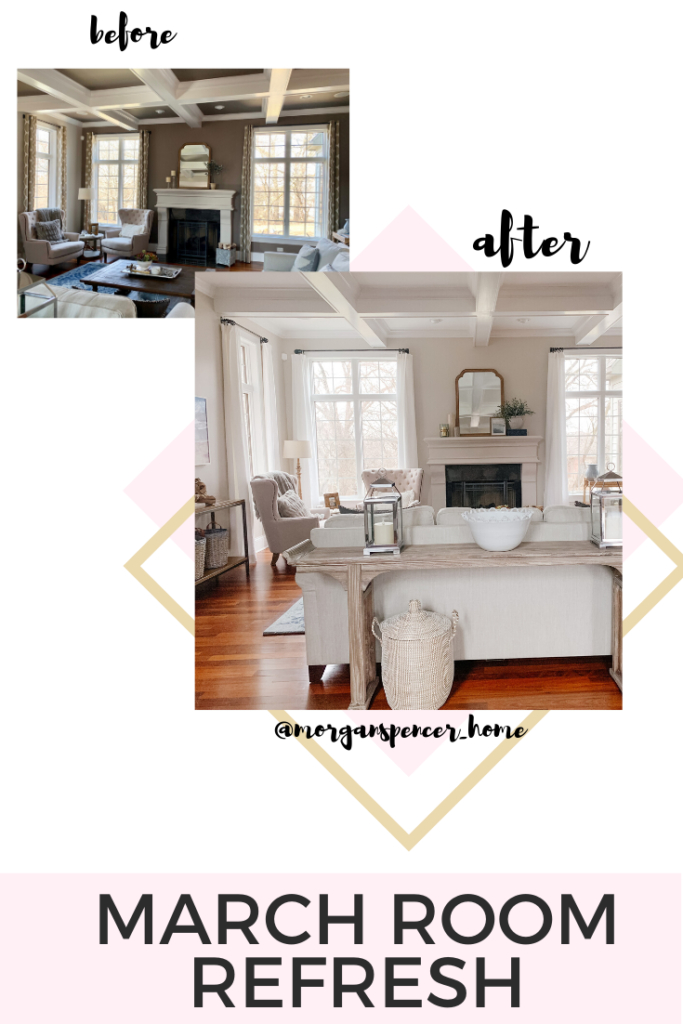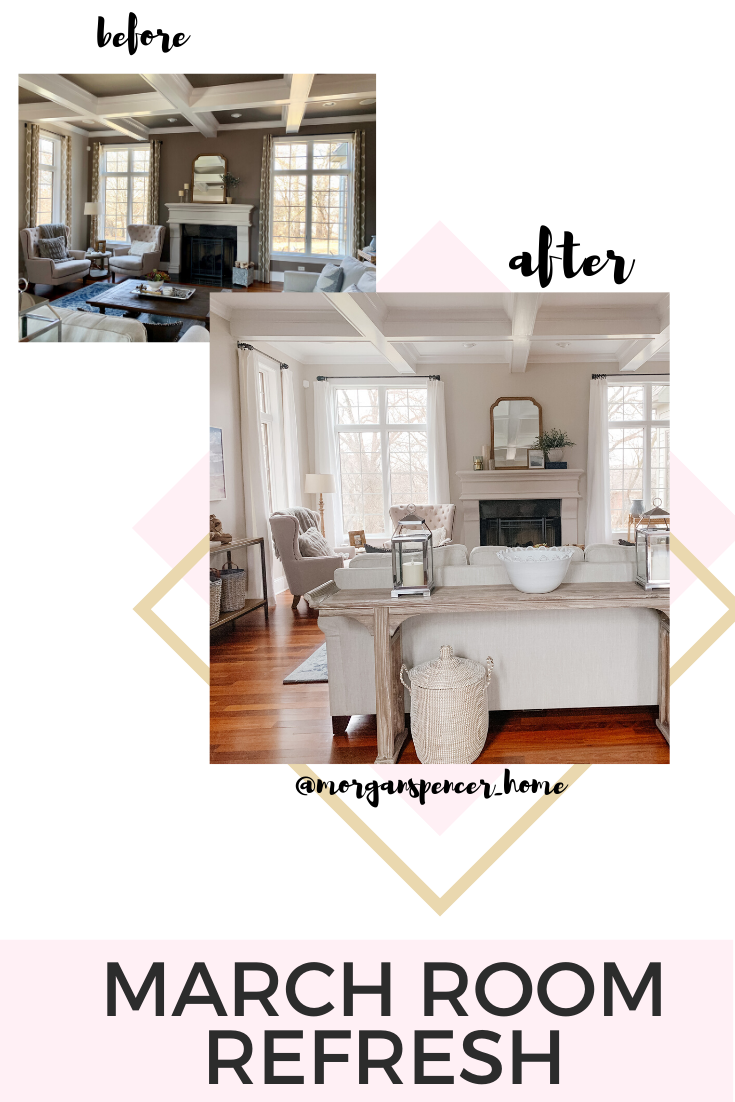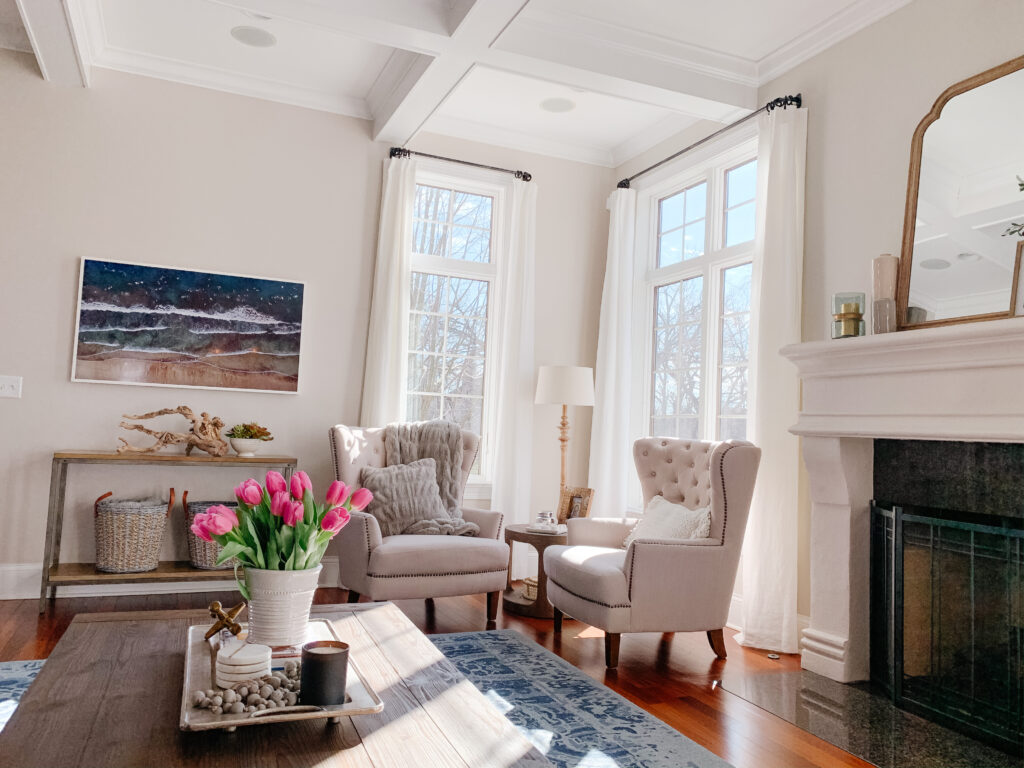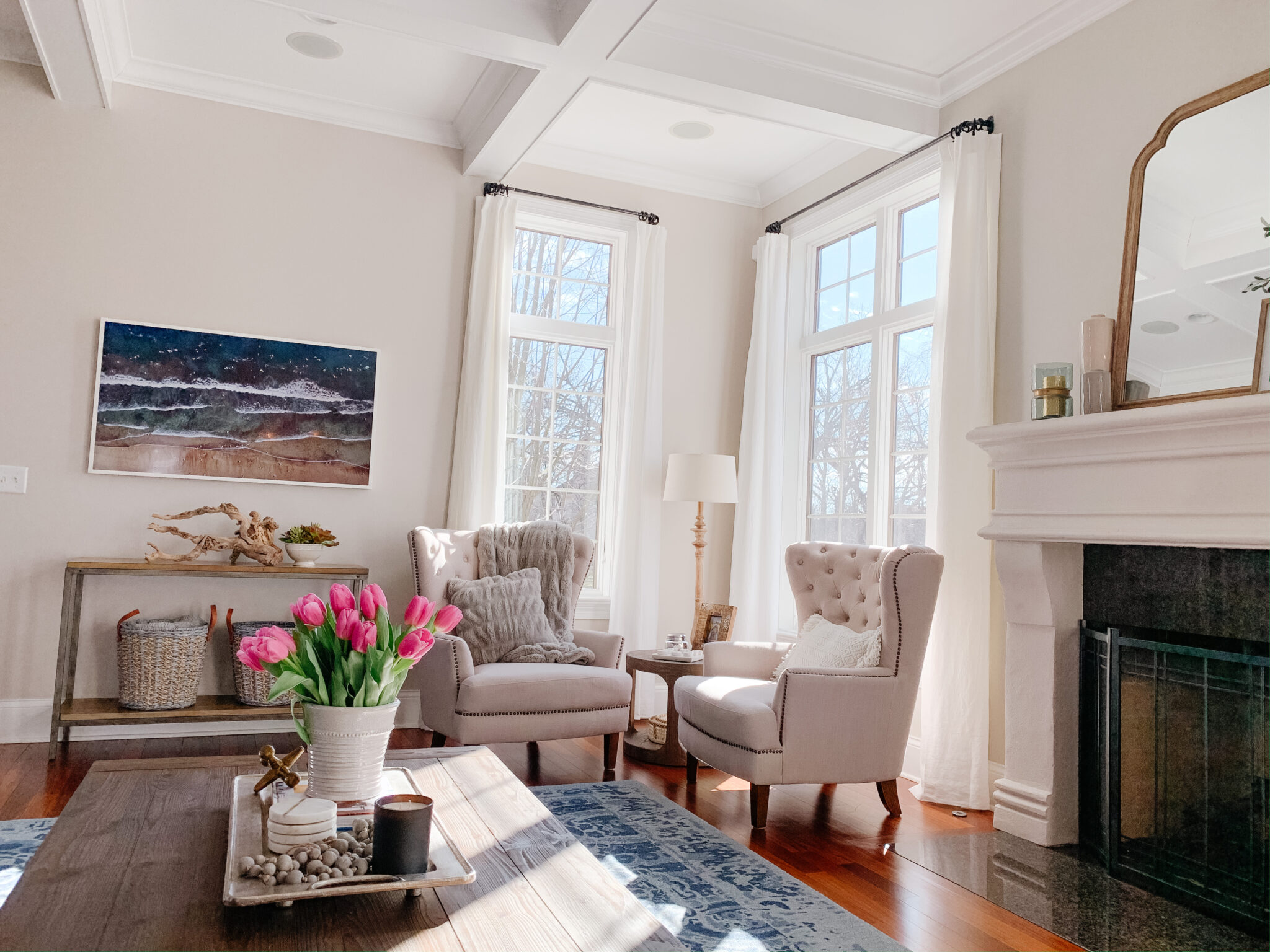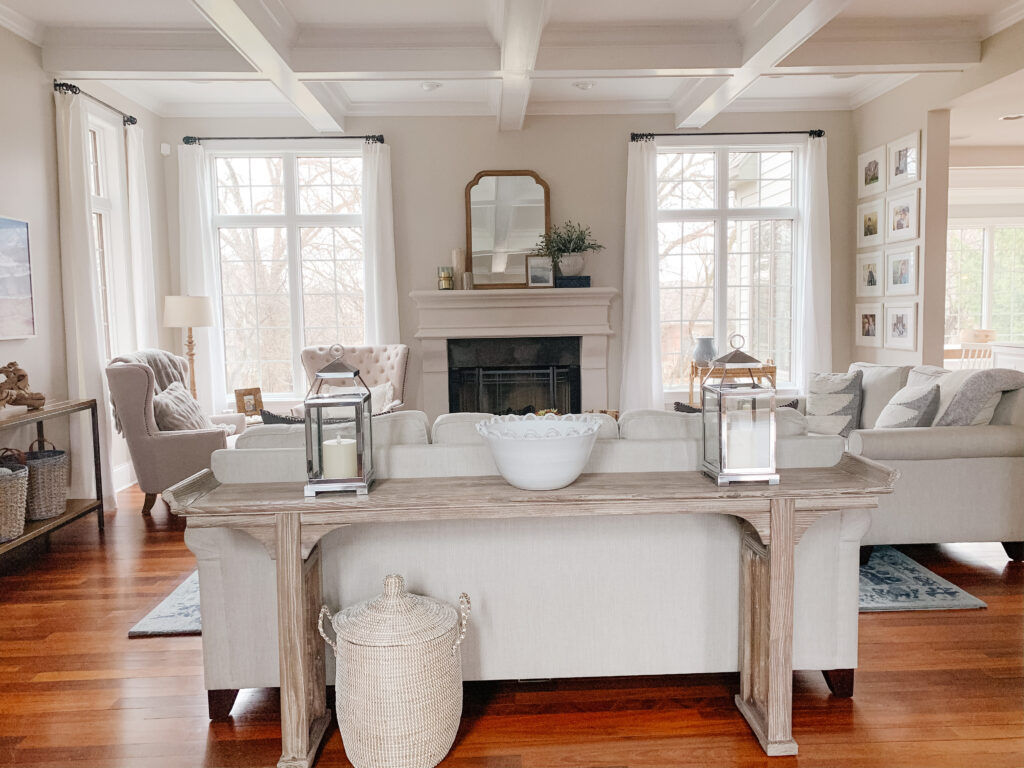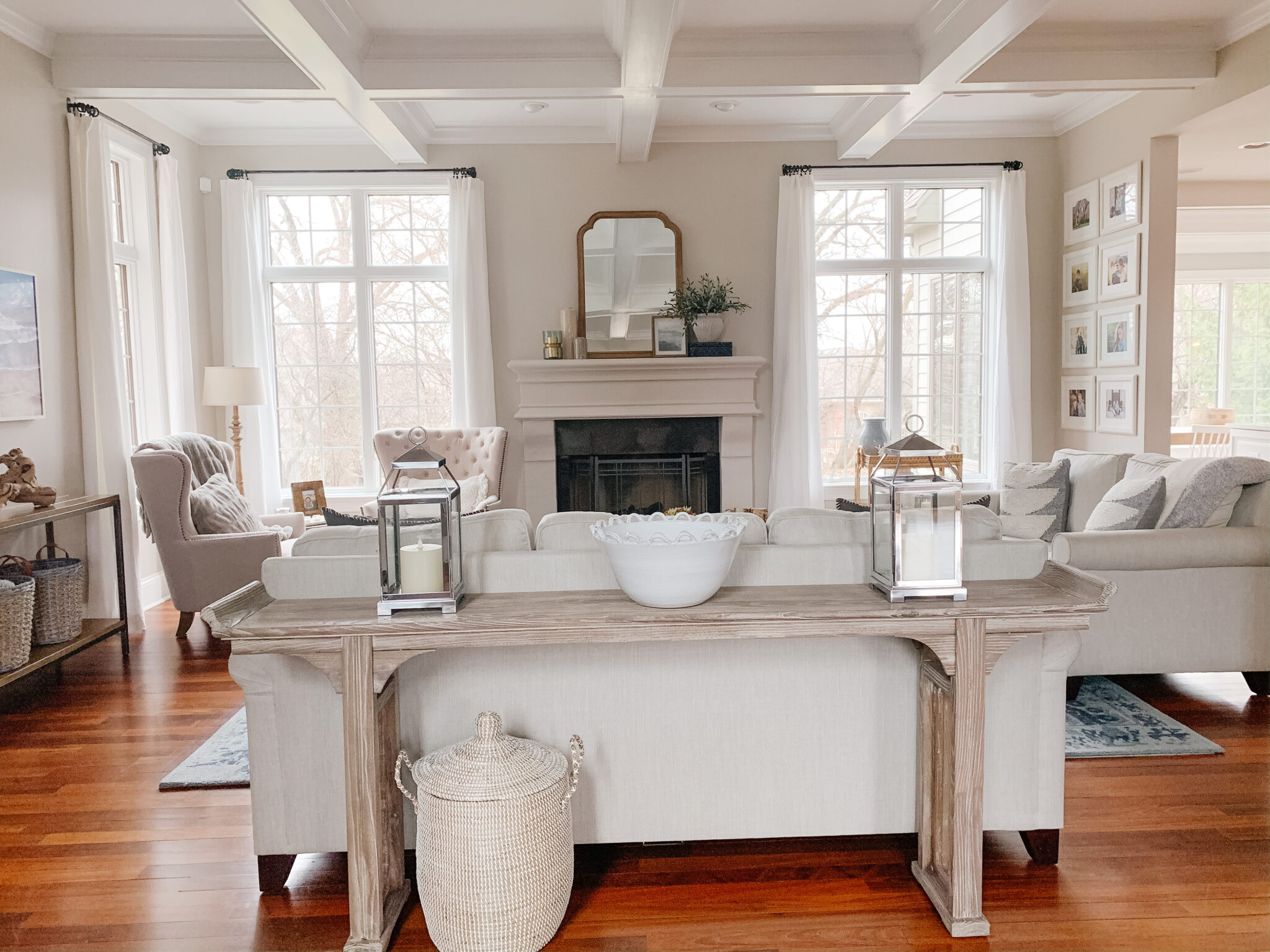 I love how a fresh coat of paint can completely transform a room! Morgan (find her @morganspencer_home) did a fantastic job with her living room refresh!
7. @mcafeehomeliving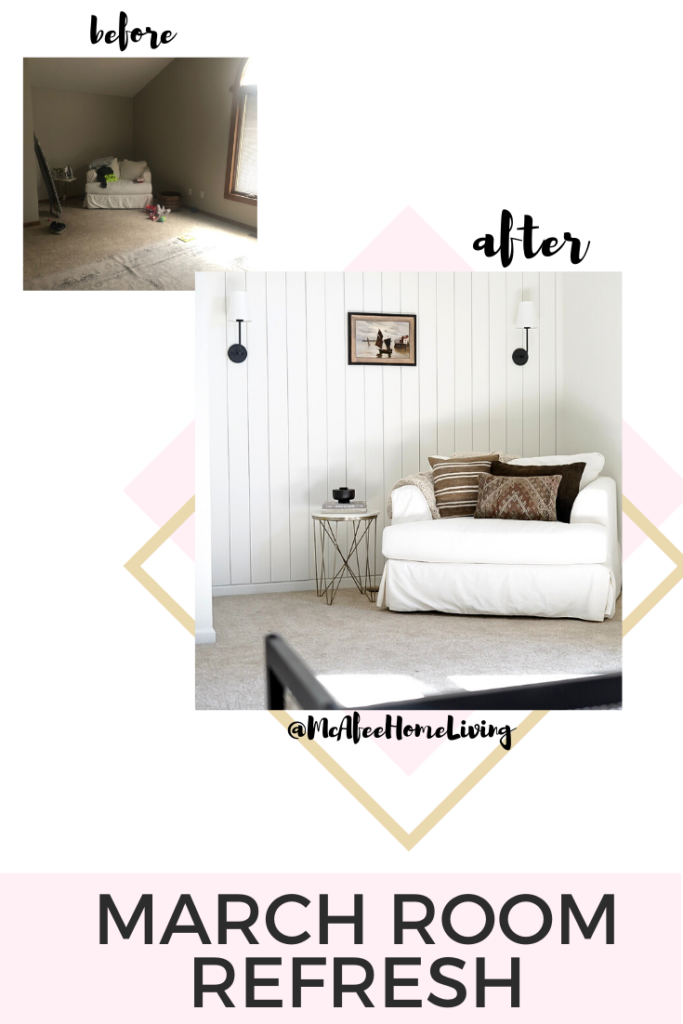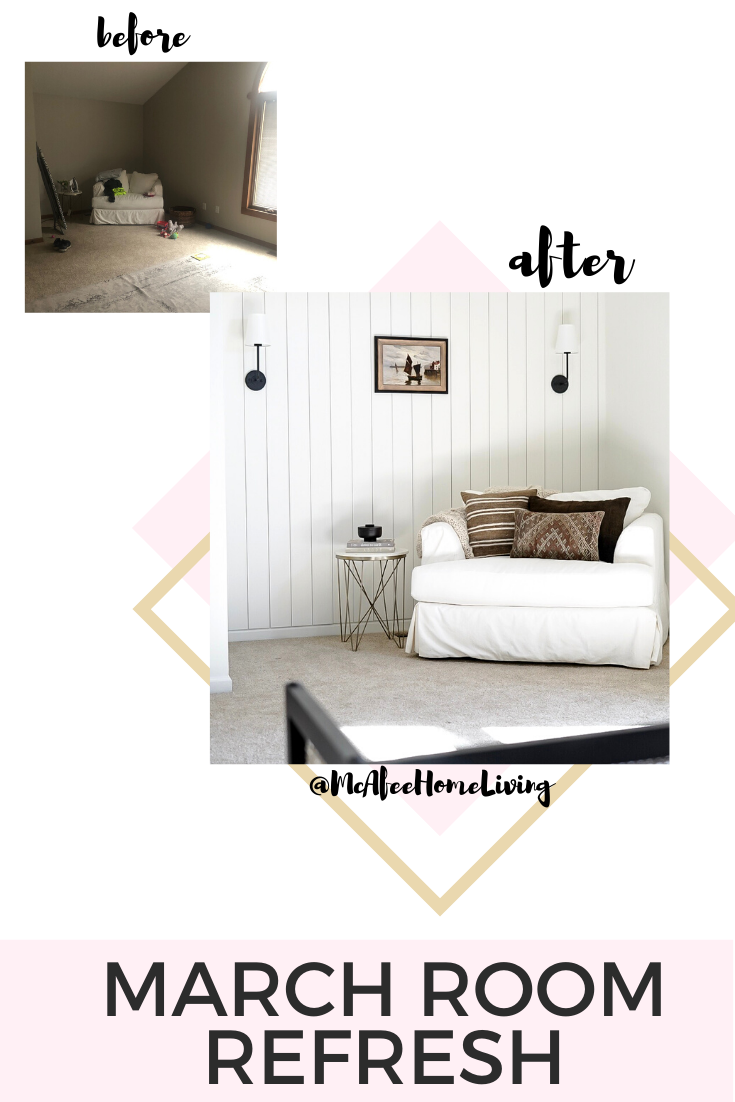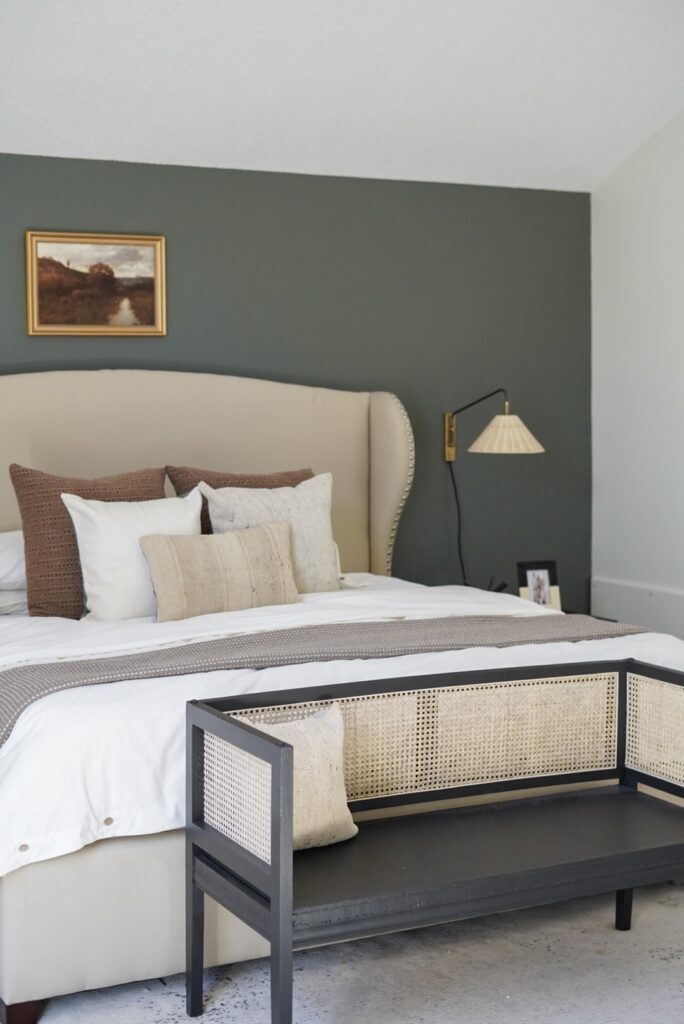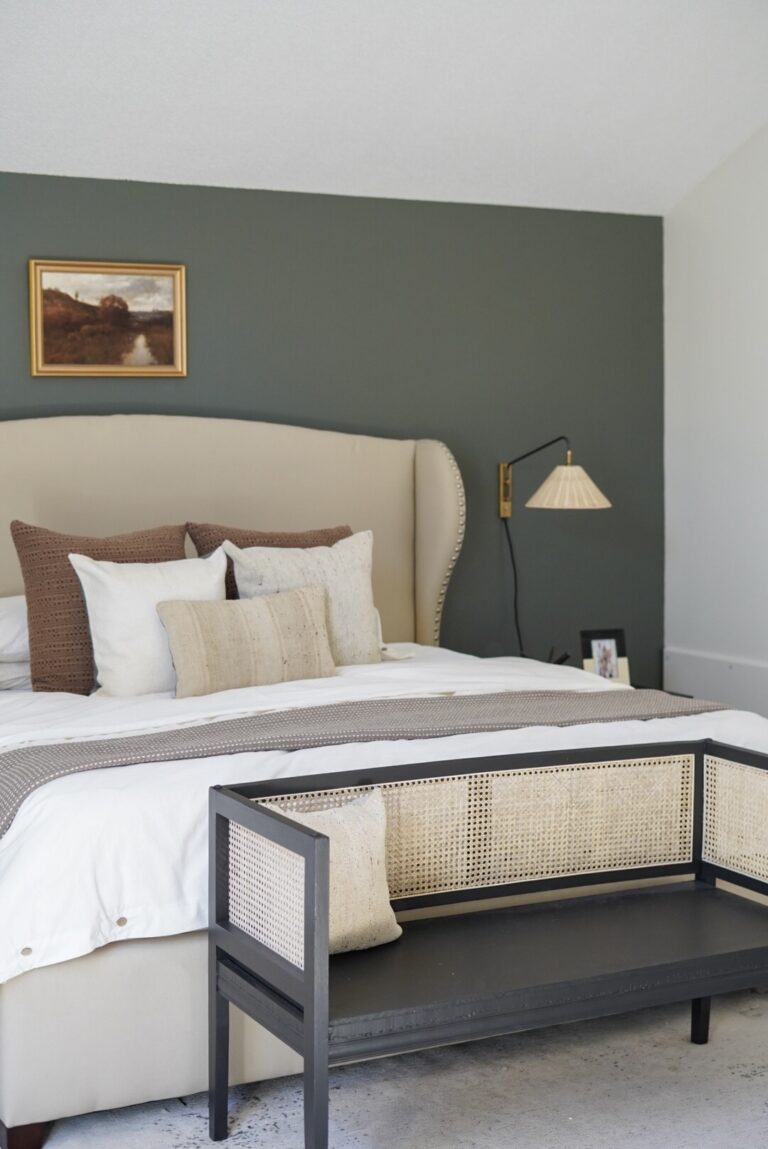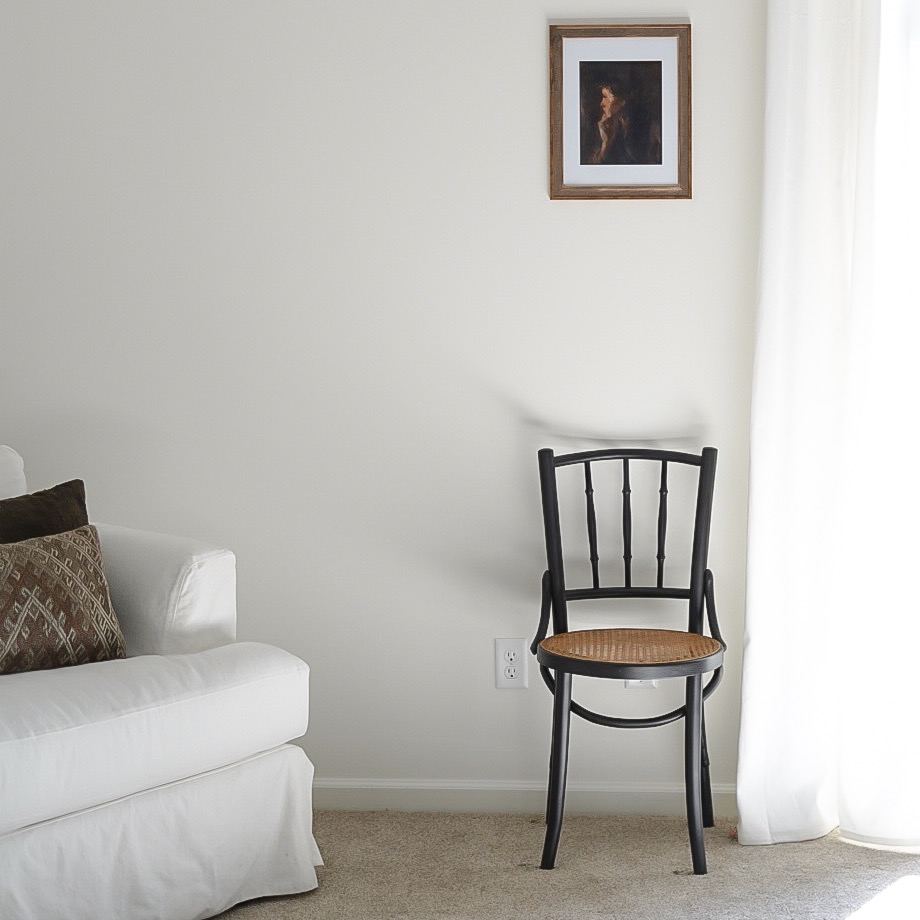 Margaret (find her @McAfeeHomeLiving) did a fantastic job completely redoing her master bedroom! She used some major tools like a miter saw, nail gun and even a jigsaw!
She has tons more photos on her IG so be sure to check it out!
8. @fullofgraceandchos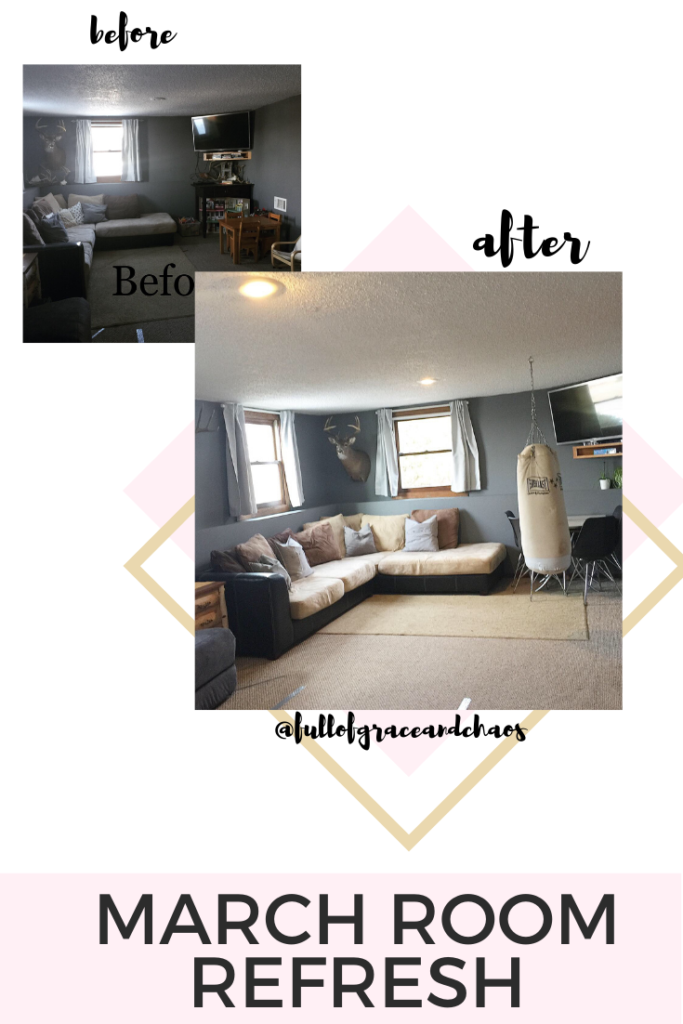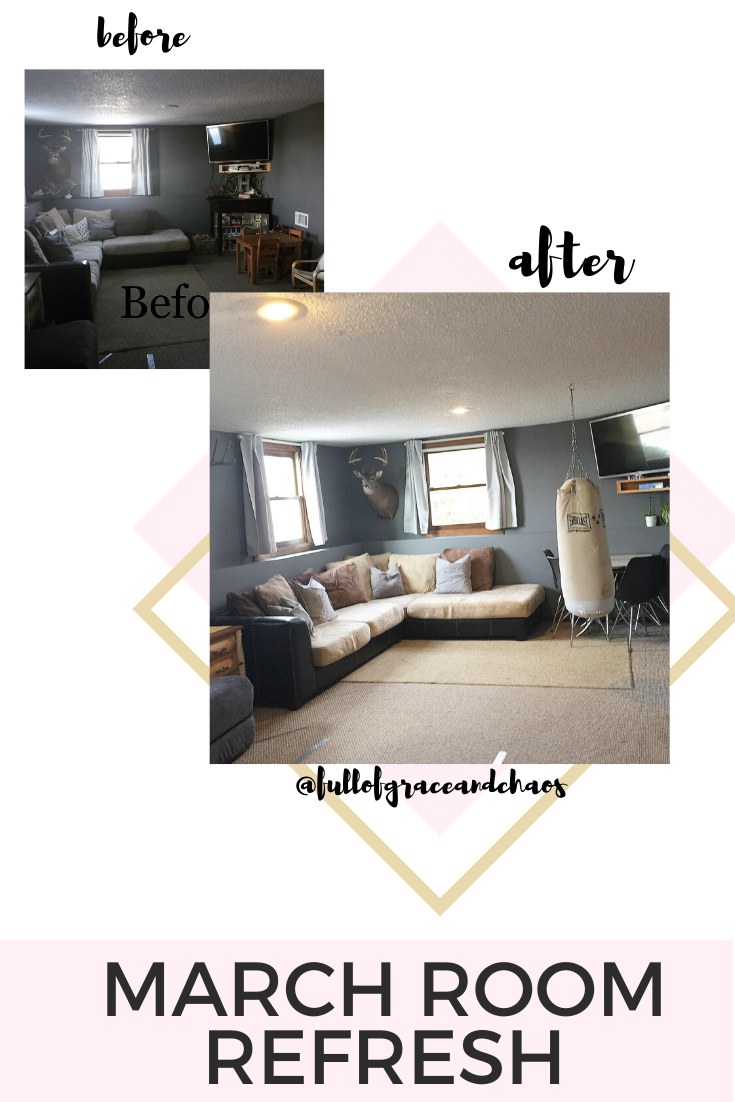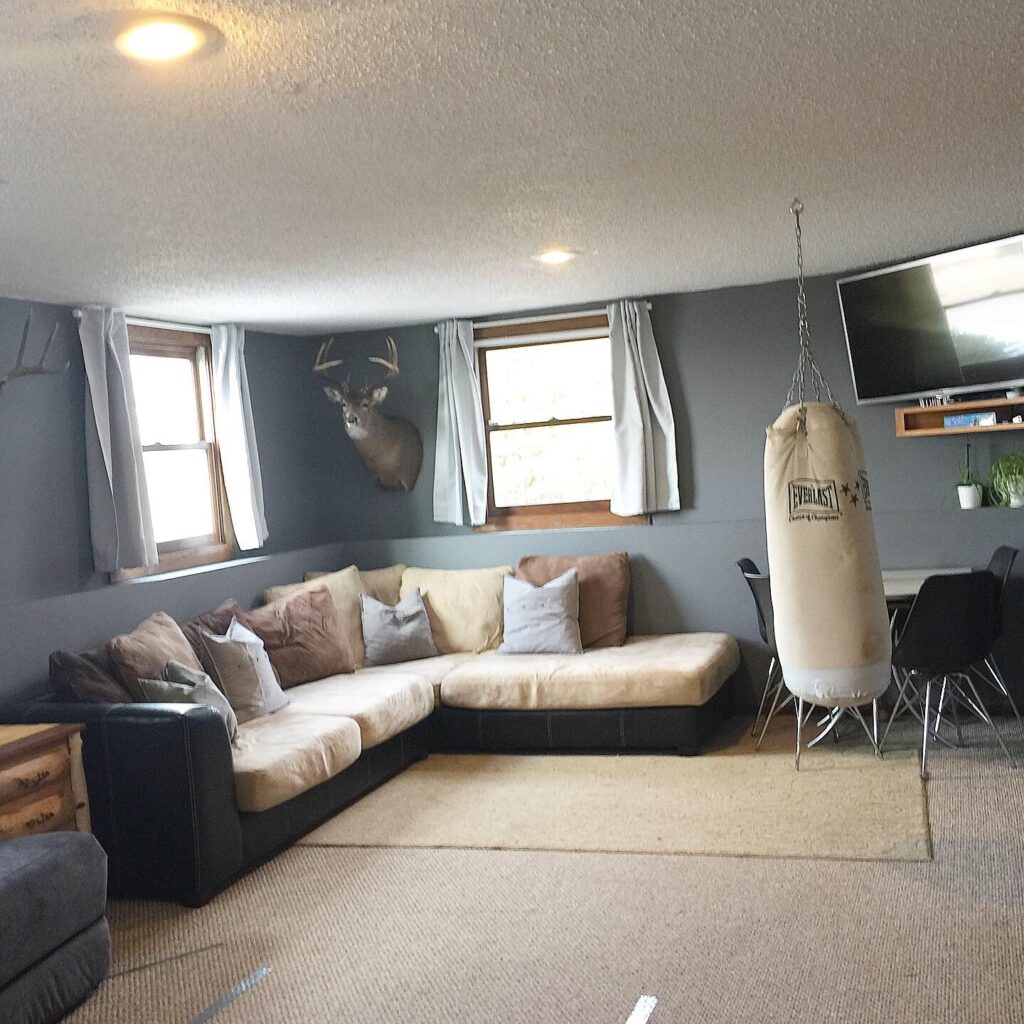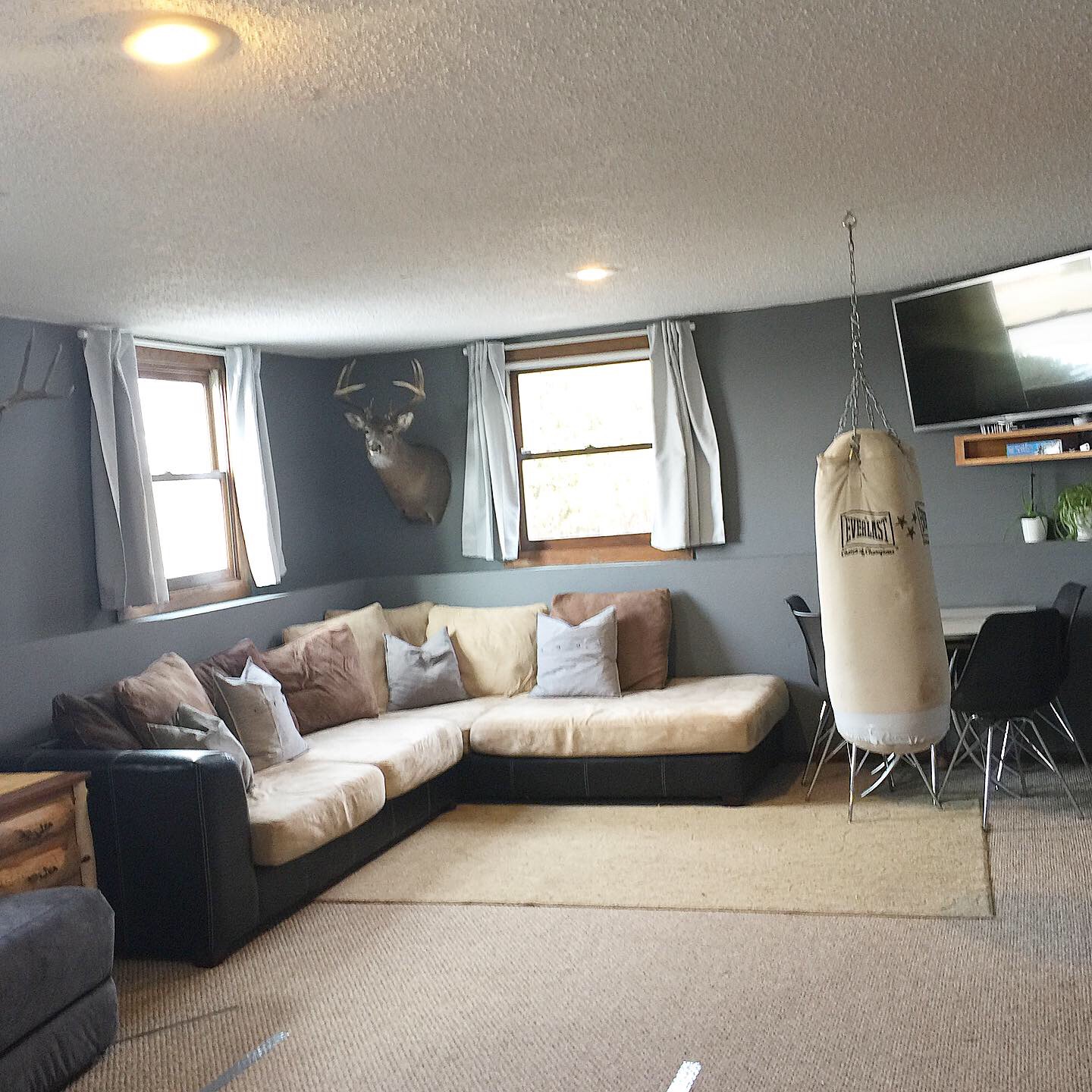 Mal (find her @fullofgraceandchos) did a fun little refresh in their basement with some new curtains and plants.
She also mentioned she got rid of some of the little kid stuff which always refreshes a space!
9. @ourmountainsidehome1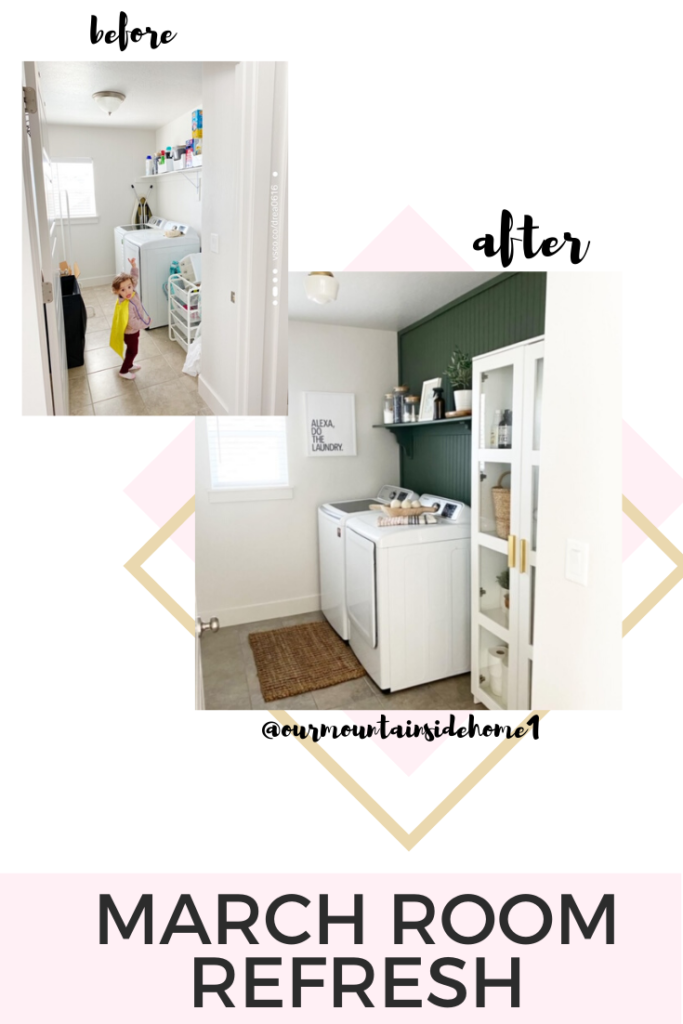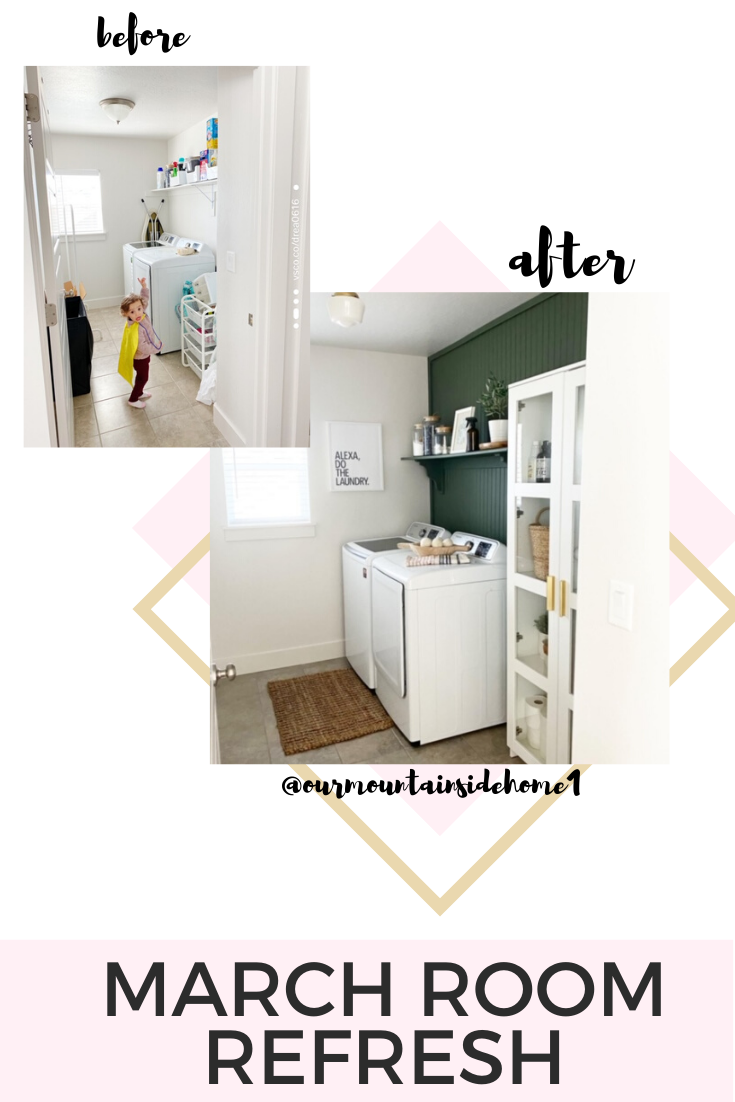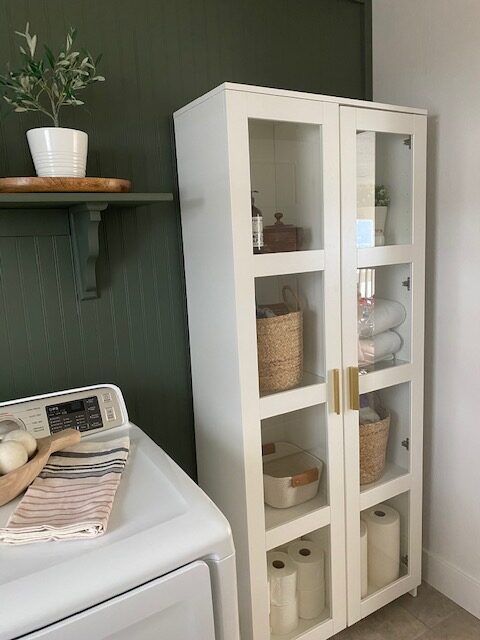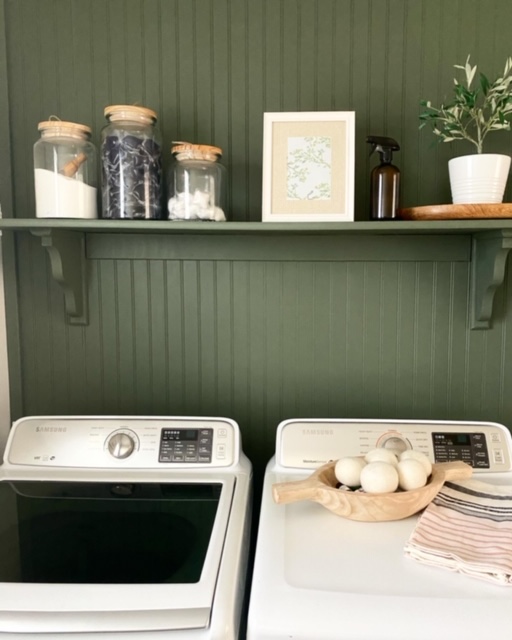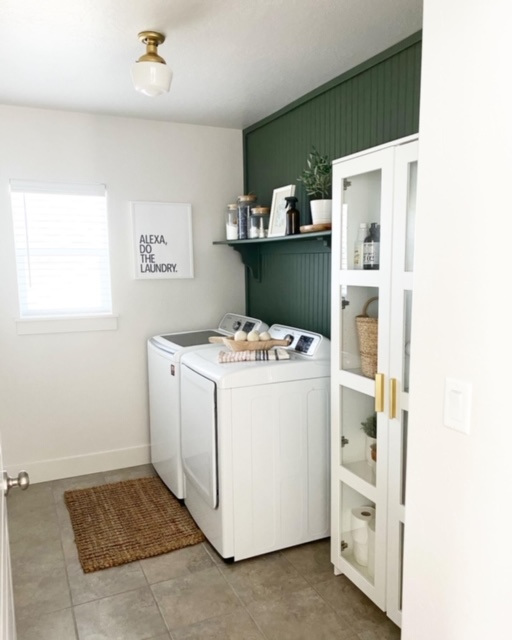 I love people who pay attention to what their laundry room looks like and Andrea's (find her @ourmountainsidehome1) turned out amazing!
The green is just gorgeous an I love the "alexa, do the laundry" sign!
10. @heartsdesiresathome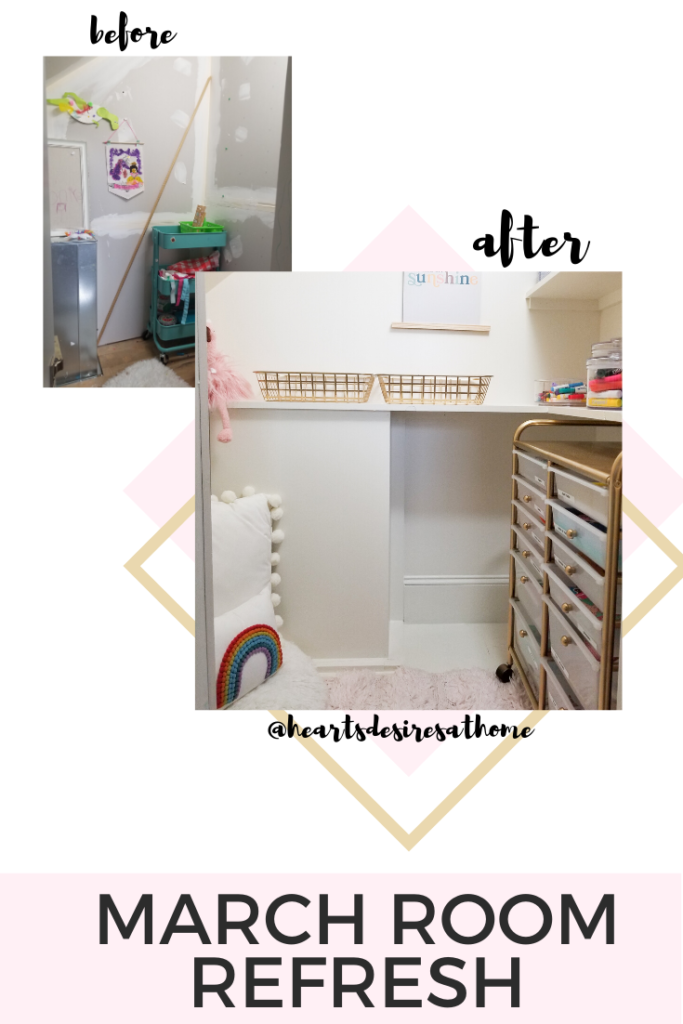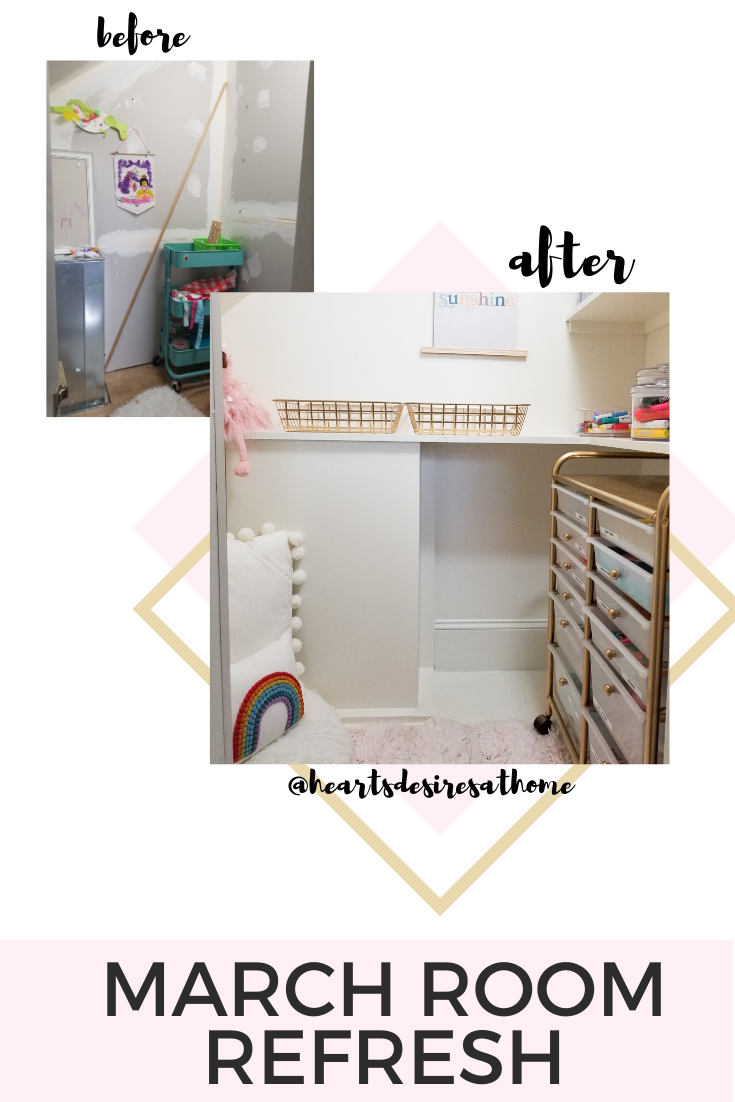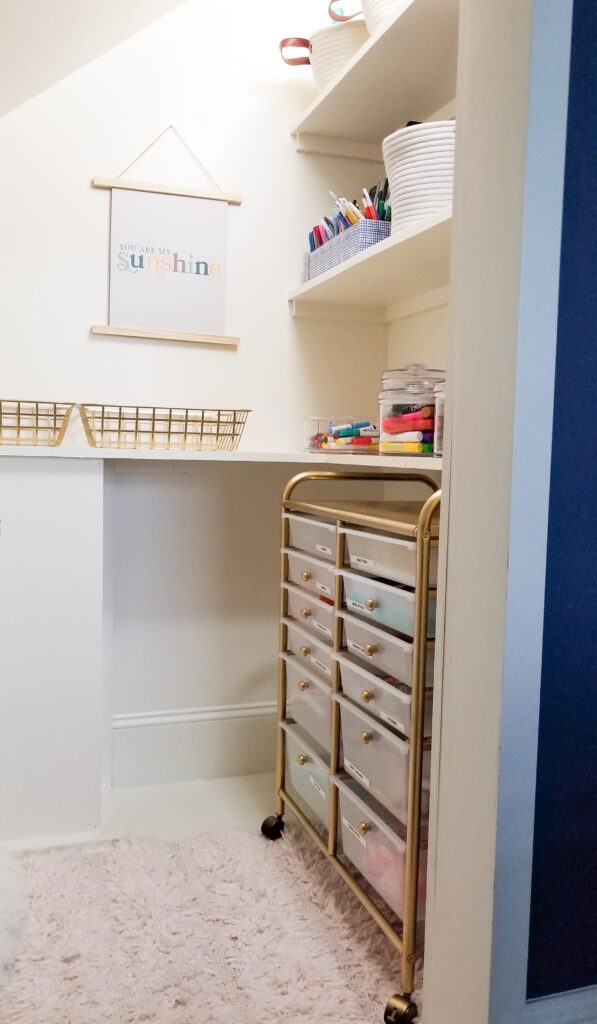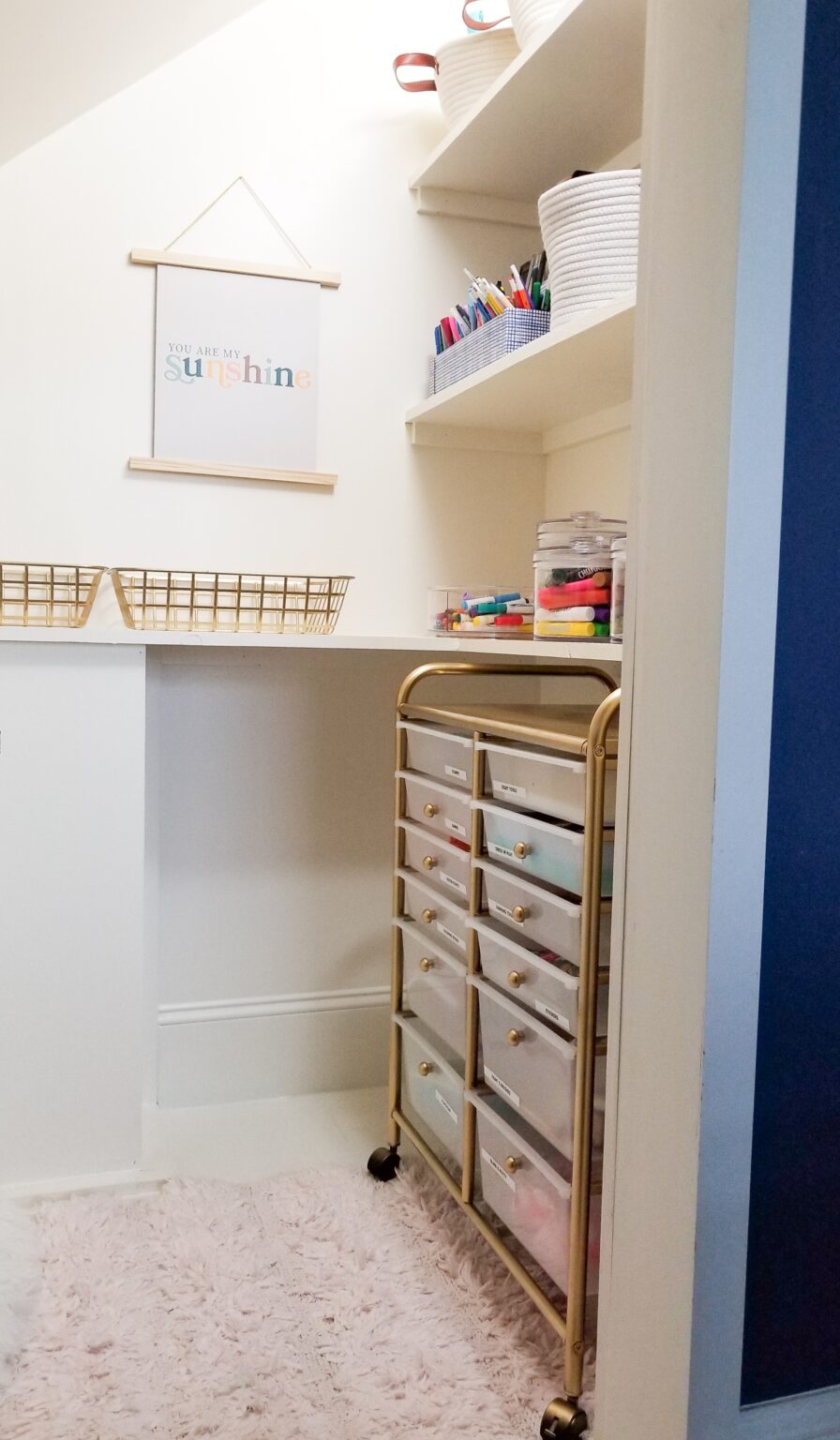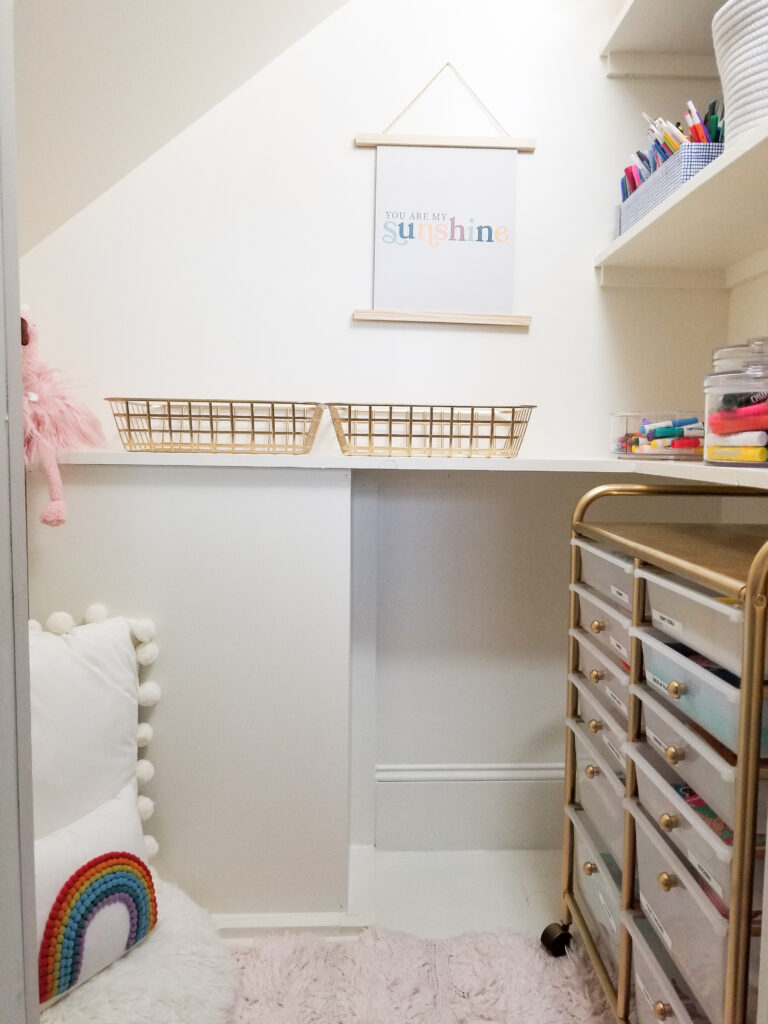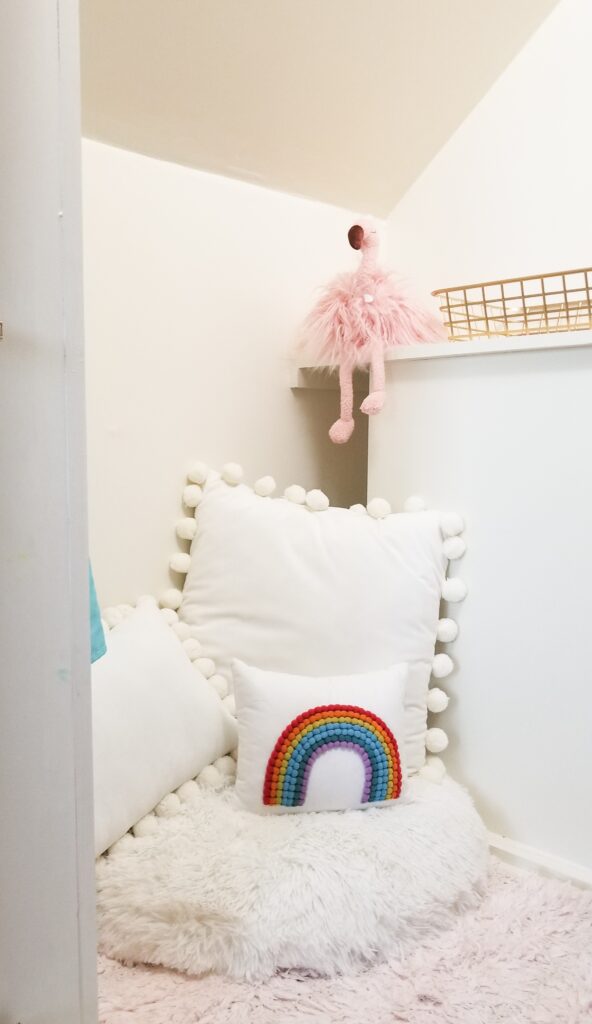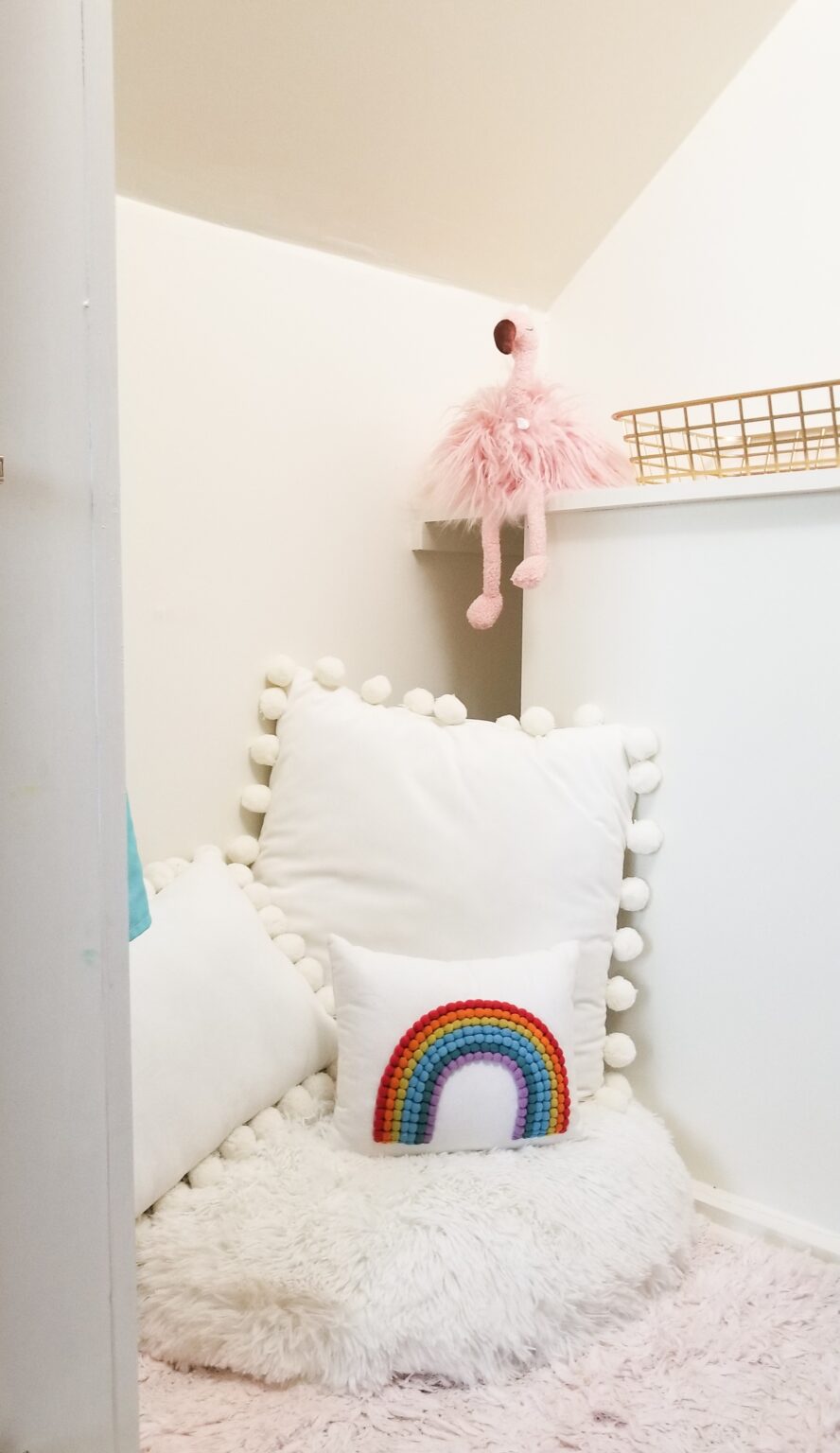 Another mama, April, did a playroom remodel (find her @heartsdesiresathome) and it's so cute!
She did such a great job transforming the tiny room under their stairs into the perfect little hideaway for their girls!
11. @meg.anderson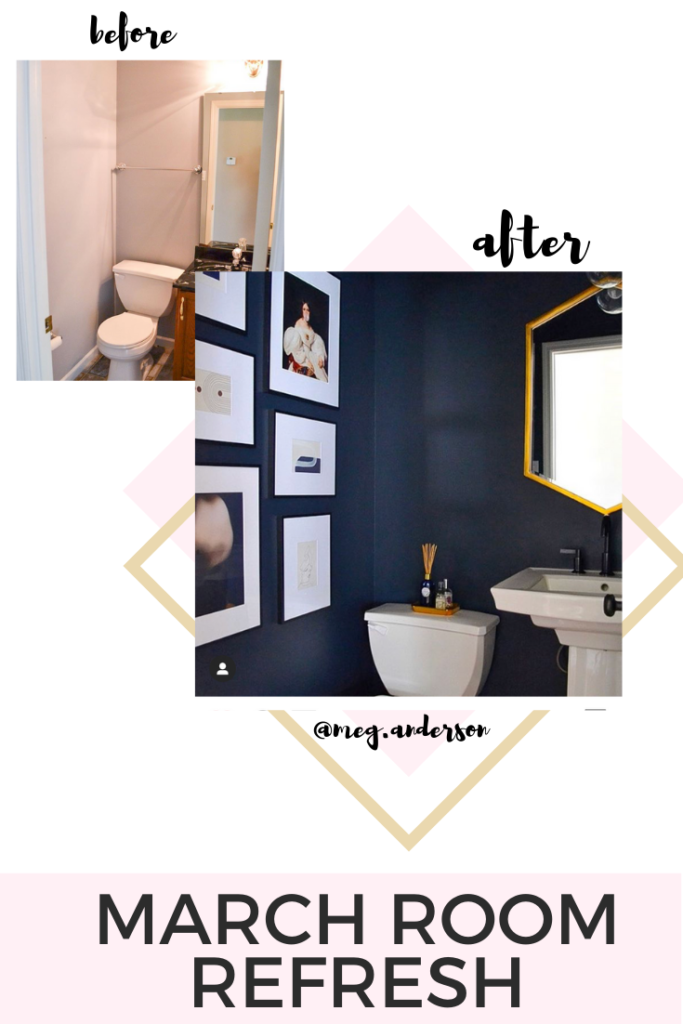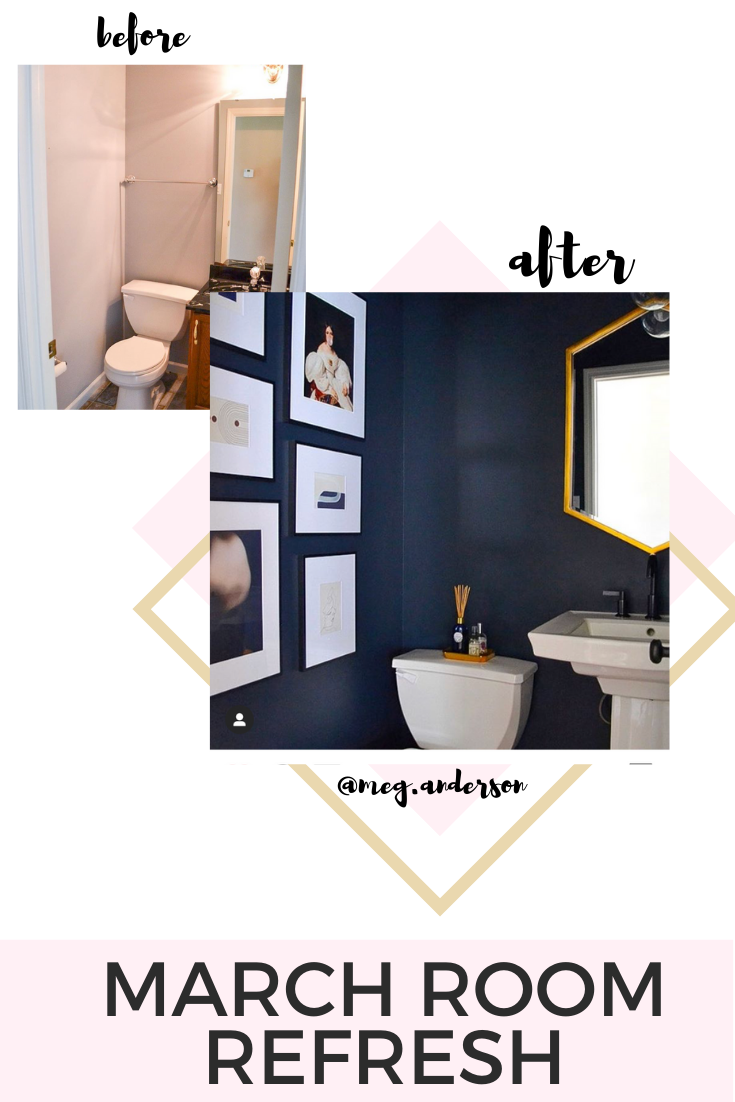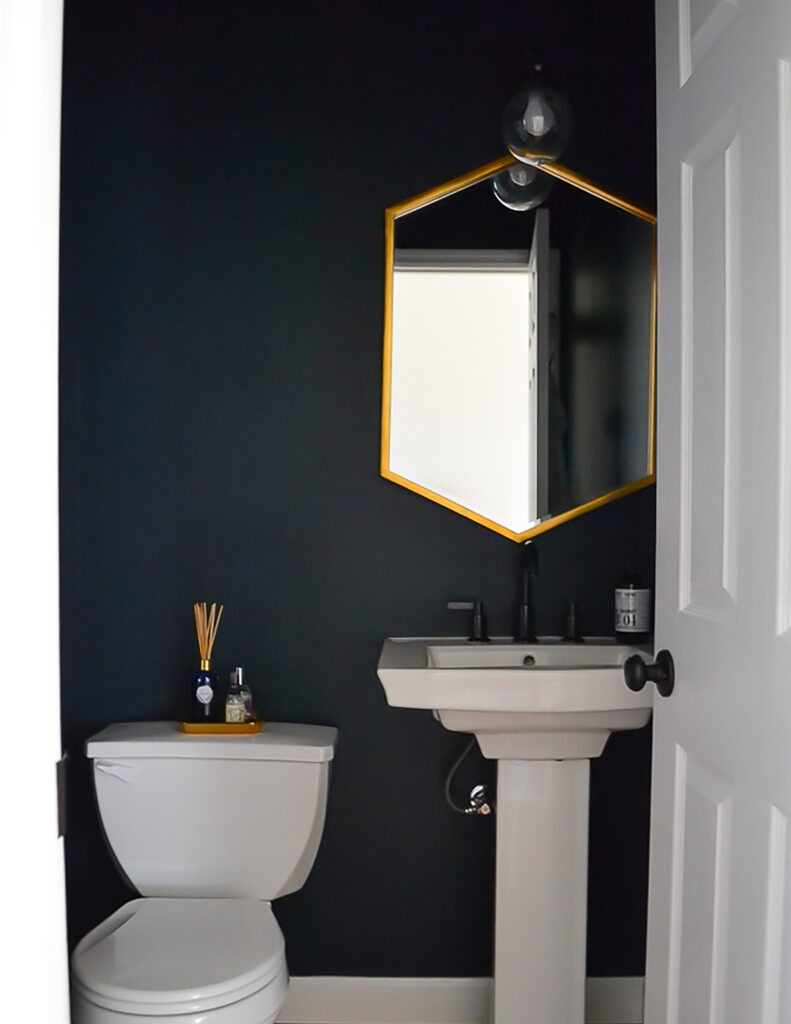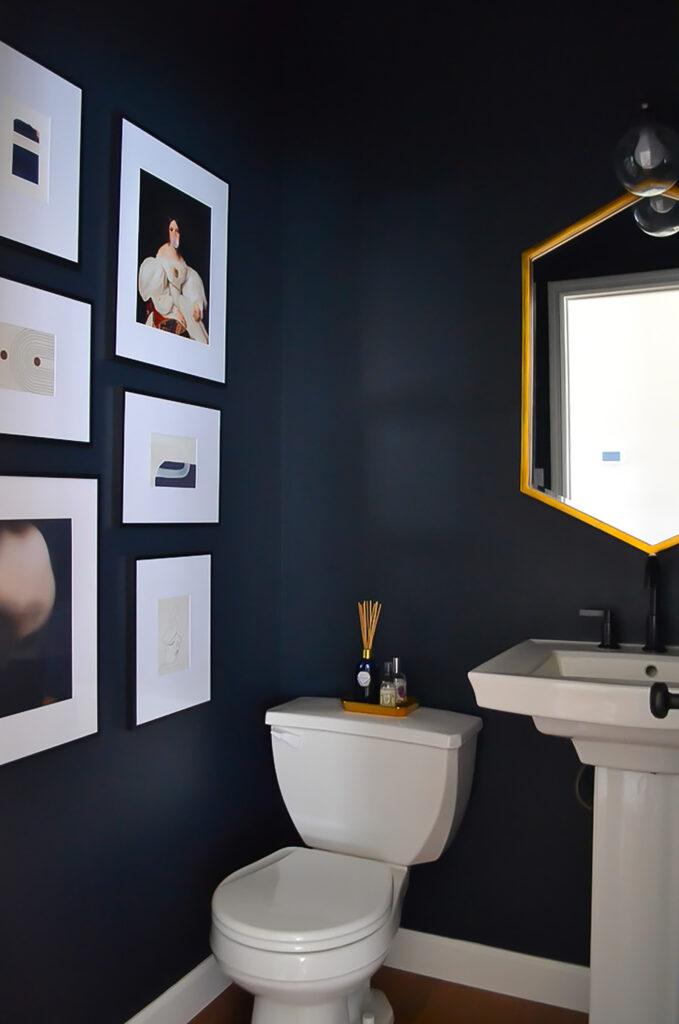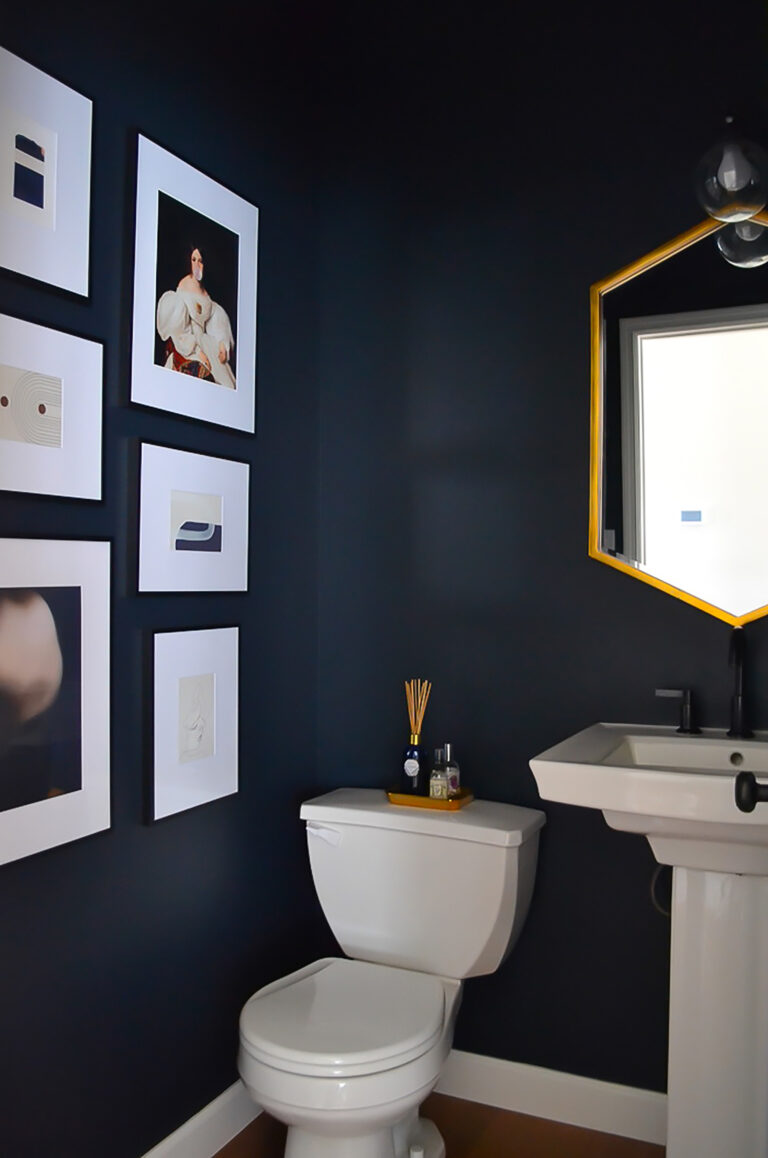 Meg (find her @meg.anderson) did a beautiful job completely redoing their powder bathroom! It went from a blank white canvas to navy and gold with a super fun gallery wall!
12. @thatmillennialmomma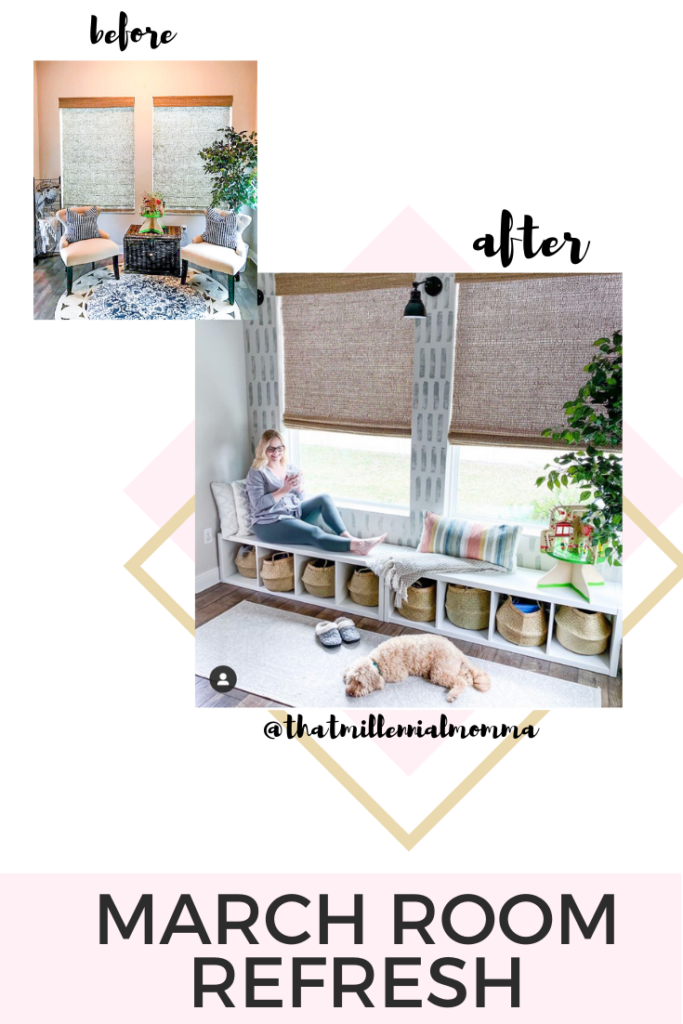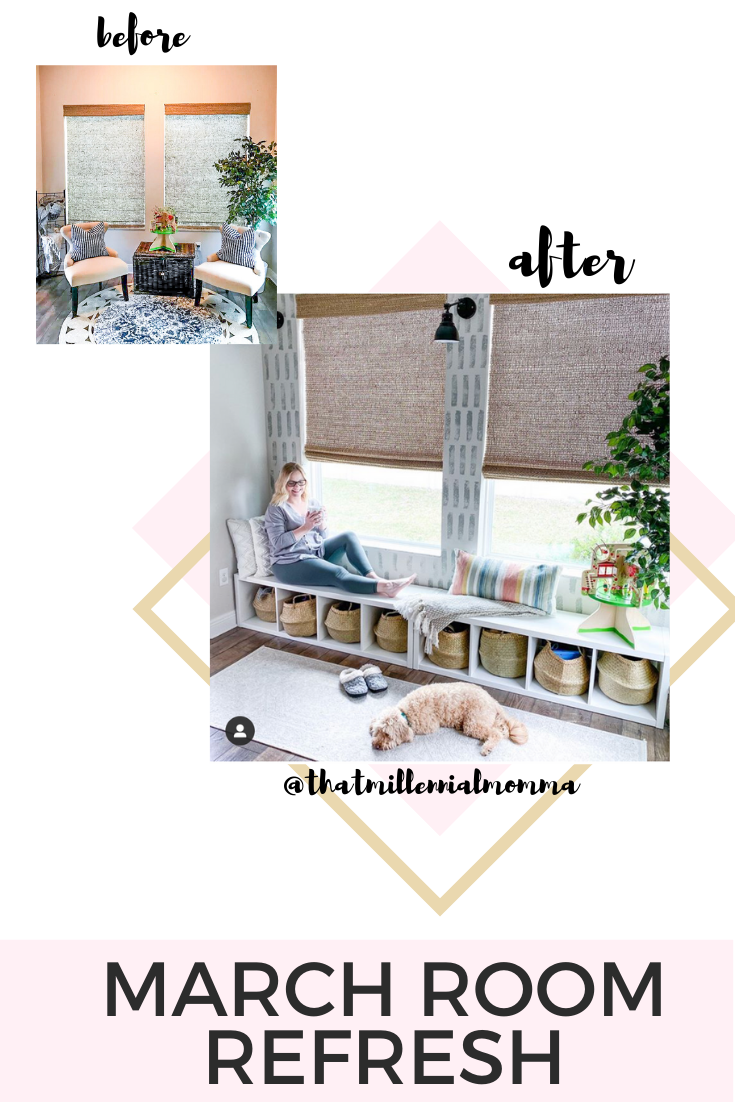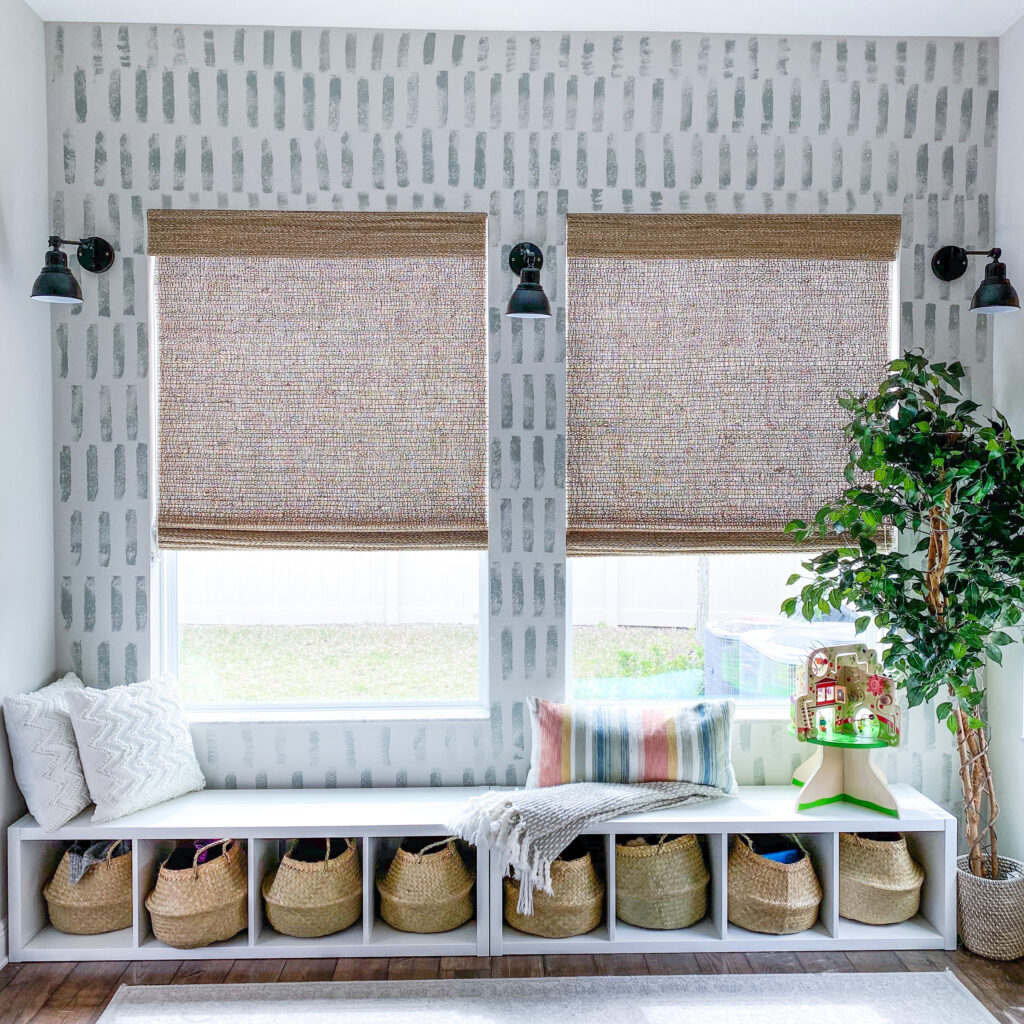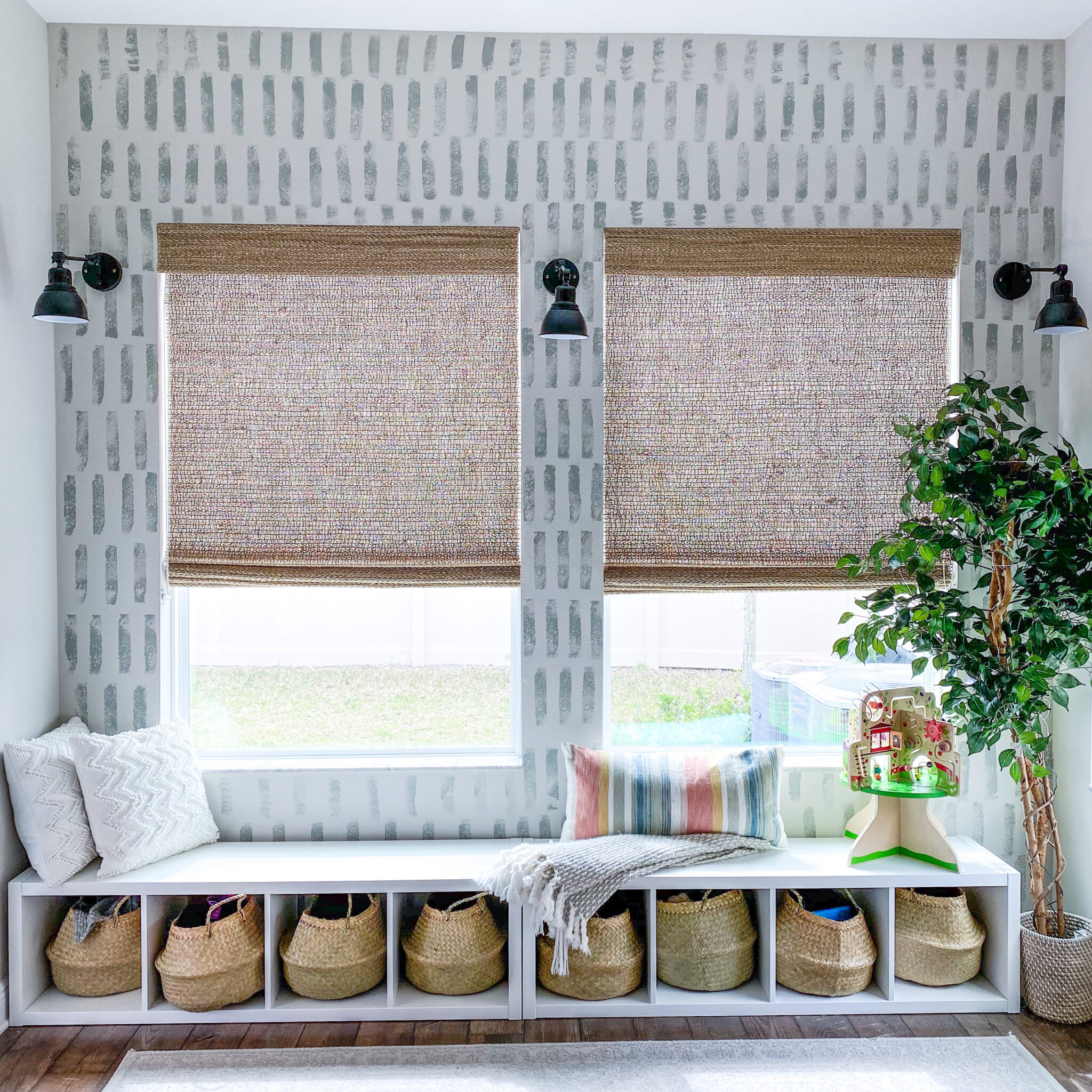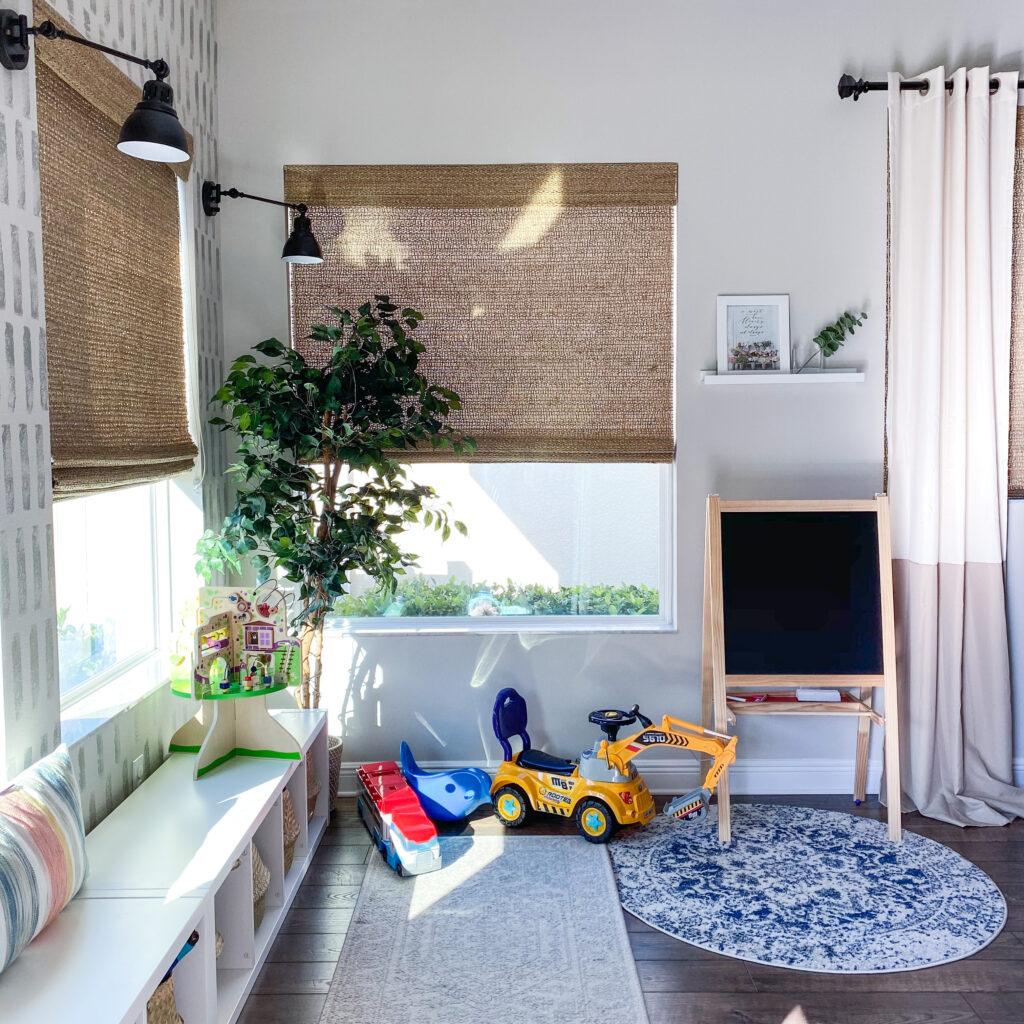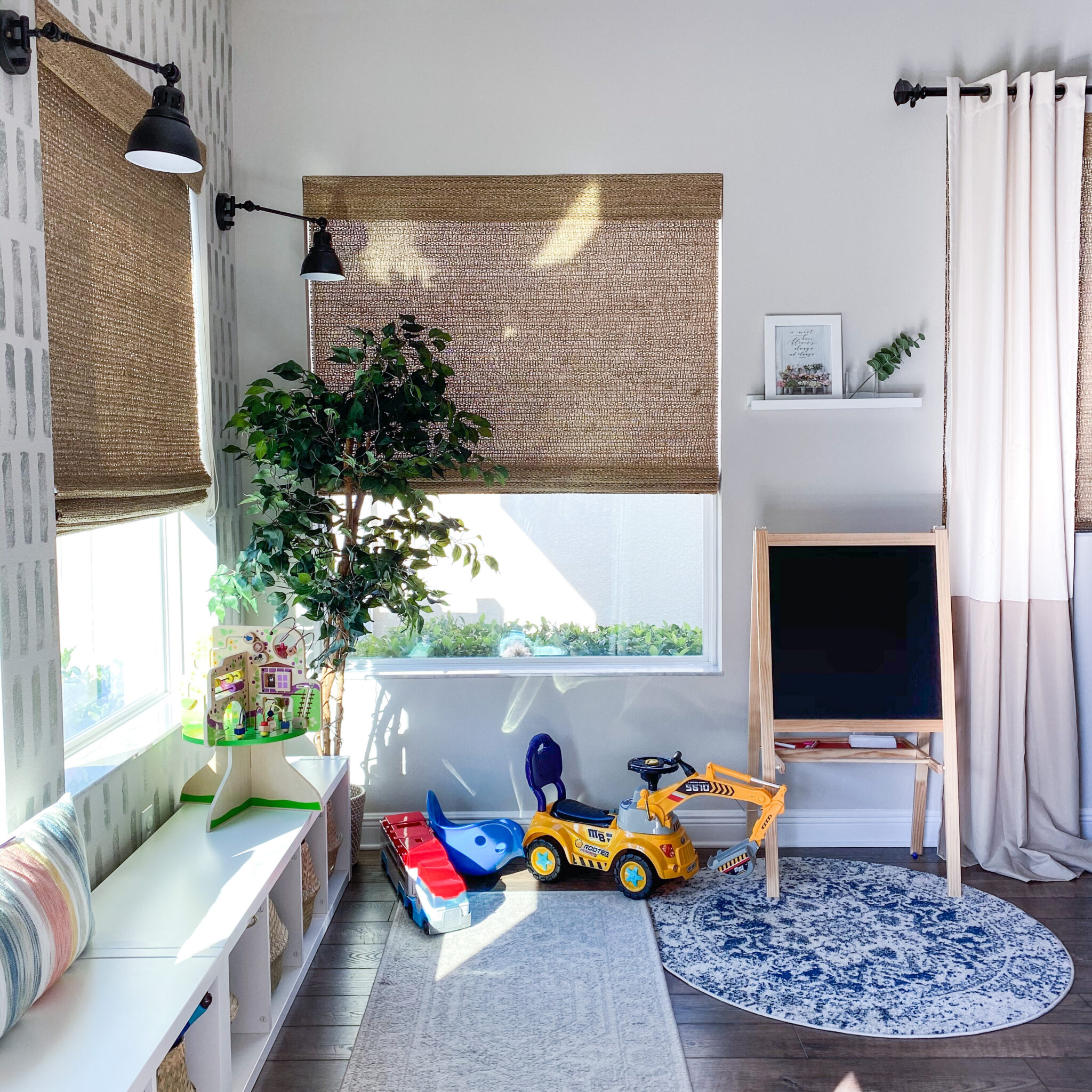 I've always wanted a window seat and Jess, this amazing mama (find her @thatmillennialmomma) made one! She added in some fun sponge accent wall and fun lights and made such a great space!
13. @beccamay81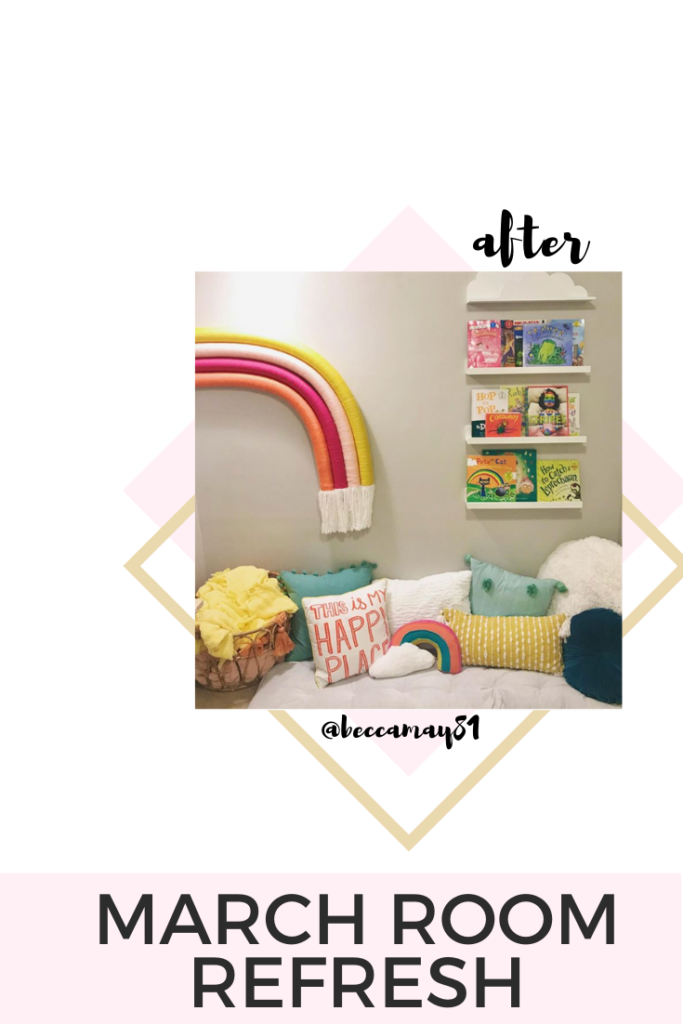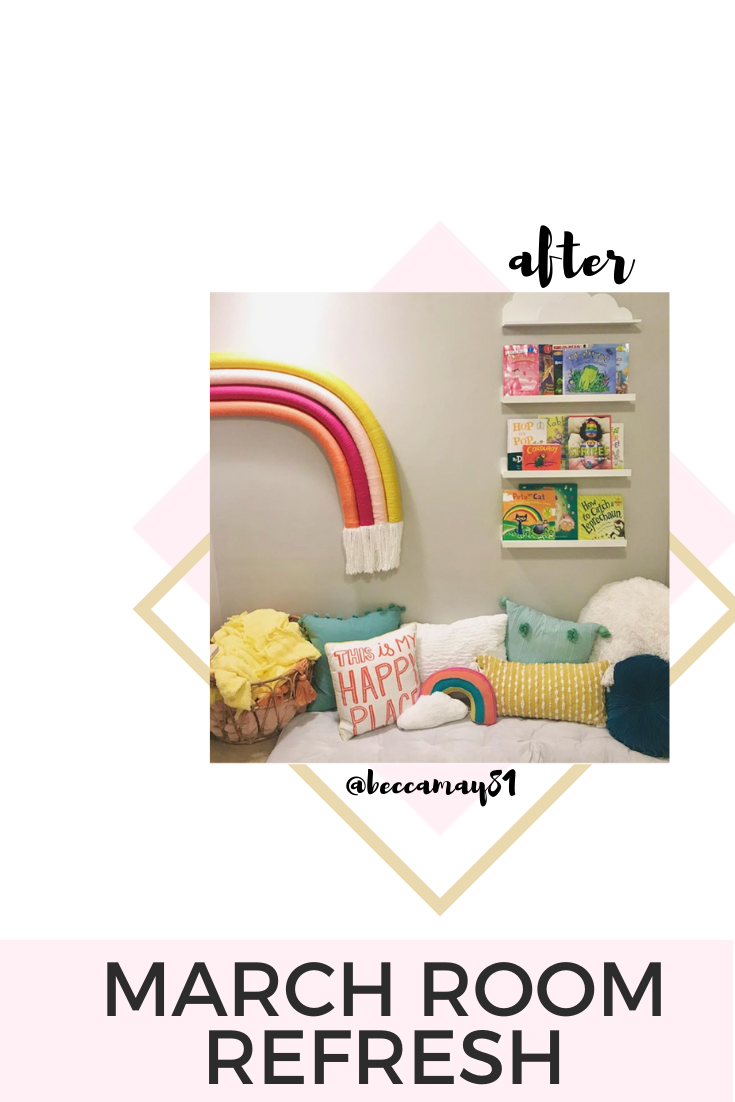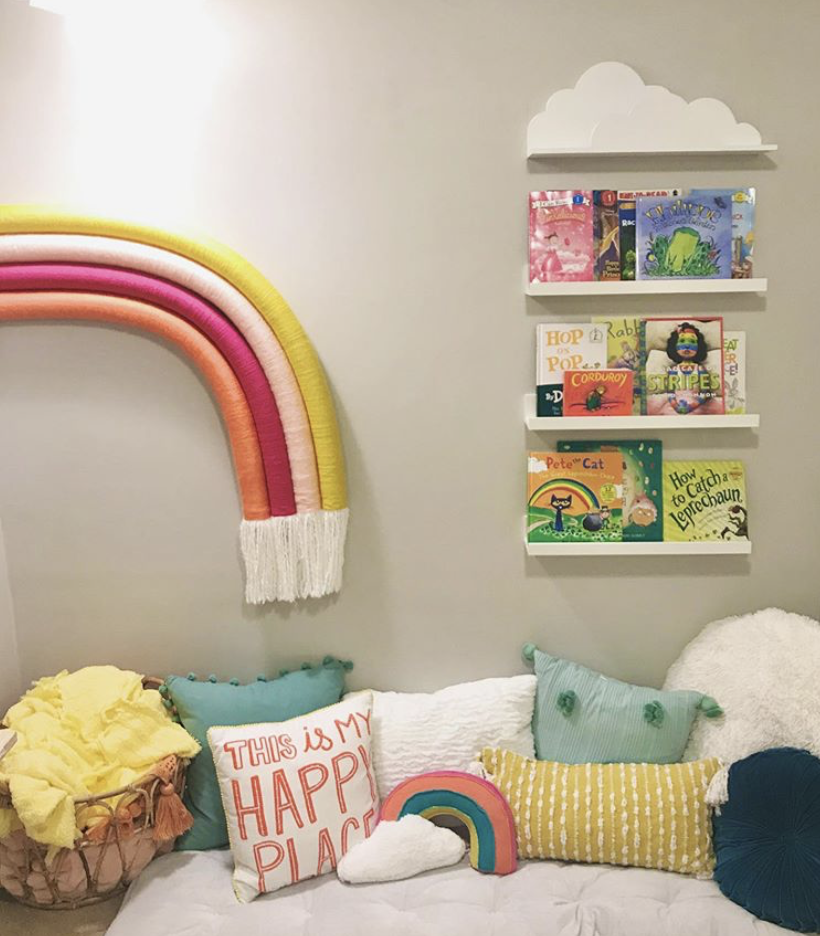 Rebecca (find her @beccamay81) did such a fun playroom refresh! She shared some fun before videos of a salmon colored wall. It was such a great makeover!
Chime in below for which one was your favorite!
Want more decor ideas? Check out this post for all of my key tips for creating an amazing gallery wall or one of the best room's I've ever created – Penelope's toddler room!