My beauty and makeup routine is always changing. I love trying out new things for my hair and skin and always finding new favorites!
I thought I'd start sharing some of my favorite products every couple of months as I try and discover new things. Bonus is, all of these can be bought on Amazon!! Woohoo!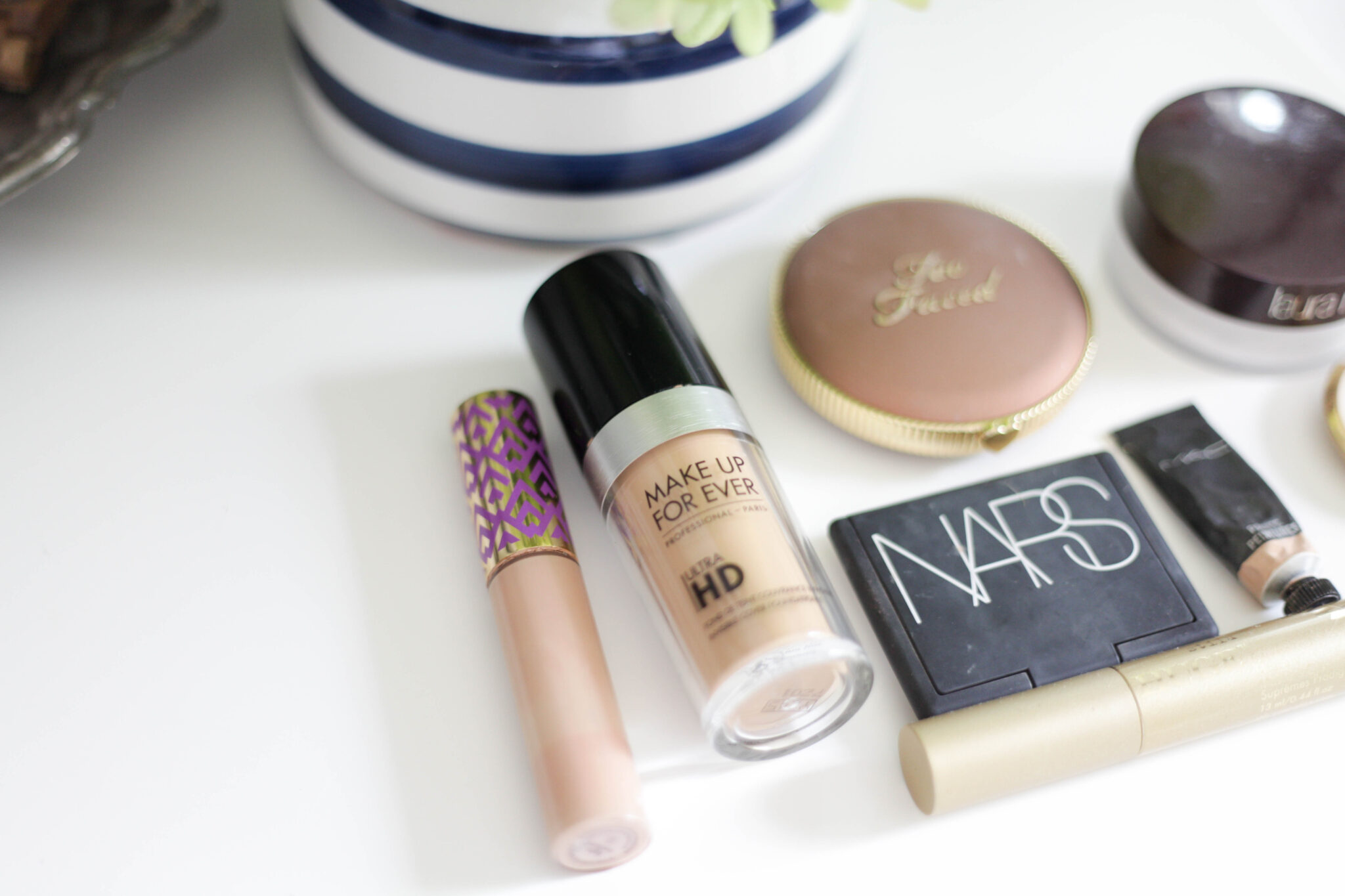 I'm sent products from time to time to try out so you'll see that noted below on a few of the products I'm sharing. Please know that I'll never share anything that I don't actually use or love in real life! 🙂
Without further ado, here's my favorite beauty + makeup products as of August 2018!
Paisley + Sparrow is a participant in the Amazon Services LLC Associates Program, an affiliate advertising program designed to provide a means for sites to earn advertising fees by advertising and linking to Amazon.com. This post may include affiliate links which means I may earn a small commission if you shop using the links below at no additional cost to you. Thanks so much for supporting me and this blog!
Skin Care:
For reference, I have fairly "normal" skin. Not super oily, not super dry. I break out from time to time around my period and also try to combat fine lines and wrinkles around my eyes and forehead.
I've been using this cleanser off and on for a few years. My skin is prone to breakout out when I'm not pregnant (not breaking out is one other perk of pregnancy, I guess!) and this stuff seems to really help! I always use this the week or 2 before my period but lately I've been using it everyday while my body regulates itself after being pregnant or breastfeeding for close to 3 years!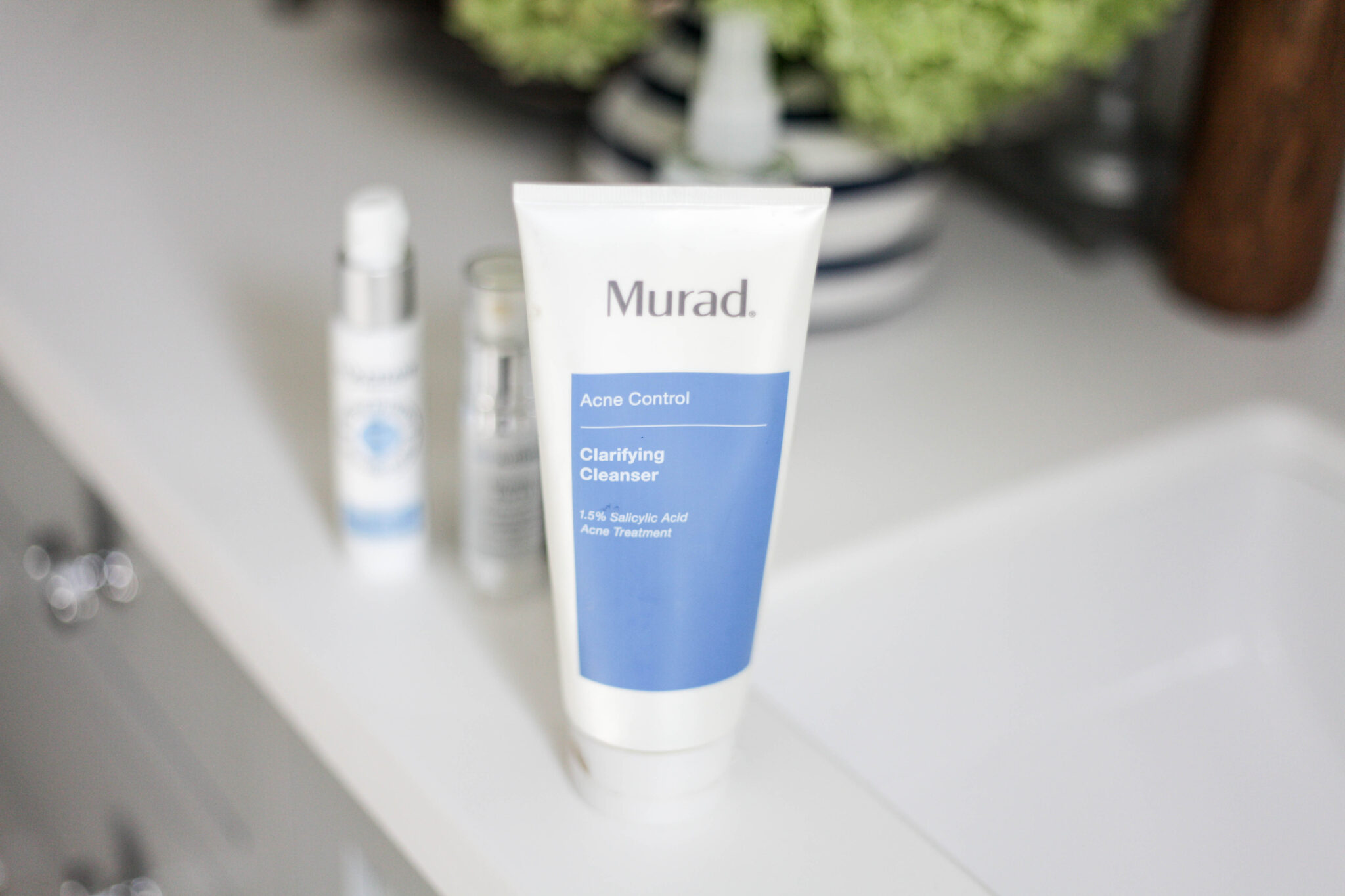 I love toner. A few sprays after washing helps my skin not dry out and just feel more refreshed. I don't always use this every day during the summer (I know I should use it everyday….I do use it religiously in the winter!) but I've been especially loving it lately!
Spray it on before brushing your teeth – by the time your done brushing this should be set!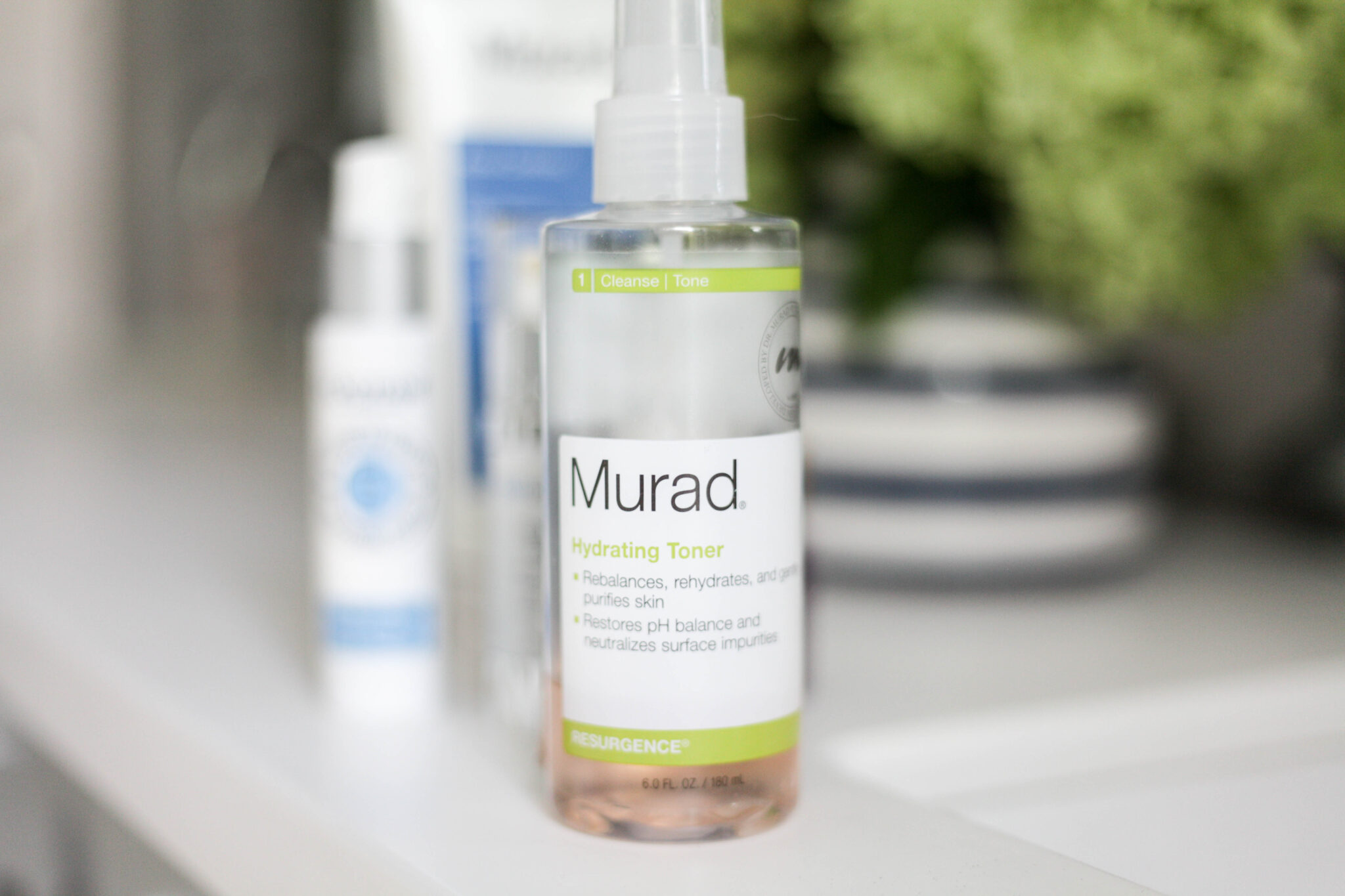 I was sent this product and I'm sad that it's almost gone! I use eye cream every day to combat fine lines and under eye circles.
I'm pretty much always tired (that's life with a baby, a toddler and my own business) so this helps with both dark circles and fine lines. It feels great when I put it on and does it's job. I love this one!!
L'Occitane is one of my favorite brands for so many reasons, one of which is that they're providing jobs for women in Africa! They sent me some products to try and I fell in love with this soothing fluid !
I use it day and night and it is amazing! My skin never feels too tight or too oily. It goes on smooth and absorbs quickly. This is definitely one I'll be purchasing over and over. It's a must try!
I was also sent this anti-aging serum from a local MN company, Story Skin Care. I love how this makes my skin feel like it's tightening as it dries on my skin. It's so nice!
One tip is to make sure your skin is fully dry before applying. Also make sure it is fully dried on your skin before applying your lotion so it really does it's job.
This little purple bottle of Unicorn tears is AMAZING. I use it in the mornings before applying my moisturizer and I really feel like it helps my make up set and stay on longer.
I don't use this one everyday – my kids don't care if my makeup isn't perfect. 😉 But on days I have events or Rishi and I have a date night you better bet I'm using this!
Makeup Products
I've been loving trying new makeup and trends lately and also getting creative with what I already own! I don't like wasting things so I'll hold on to makeup for probably longer than I should to use it up. 😉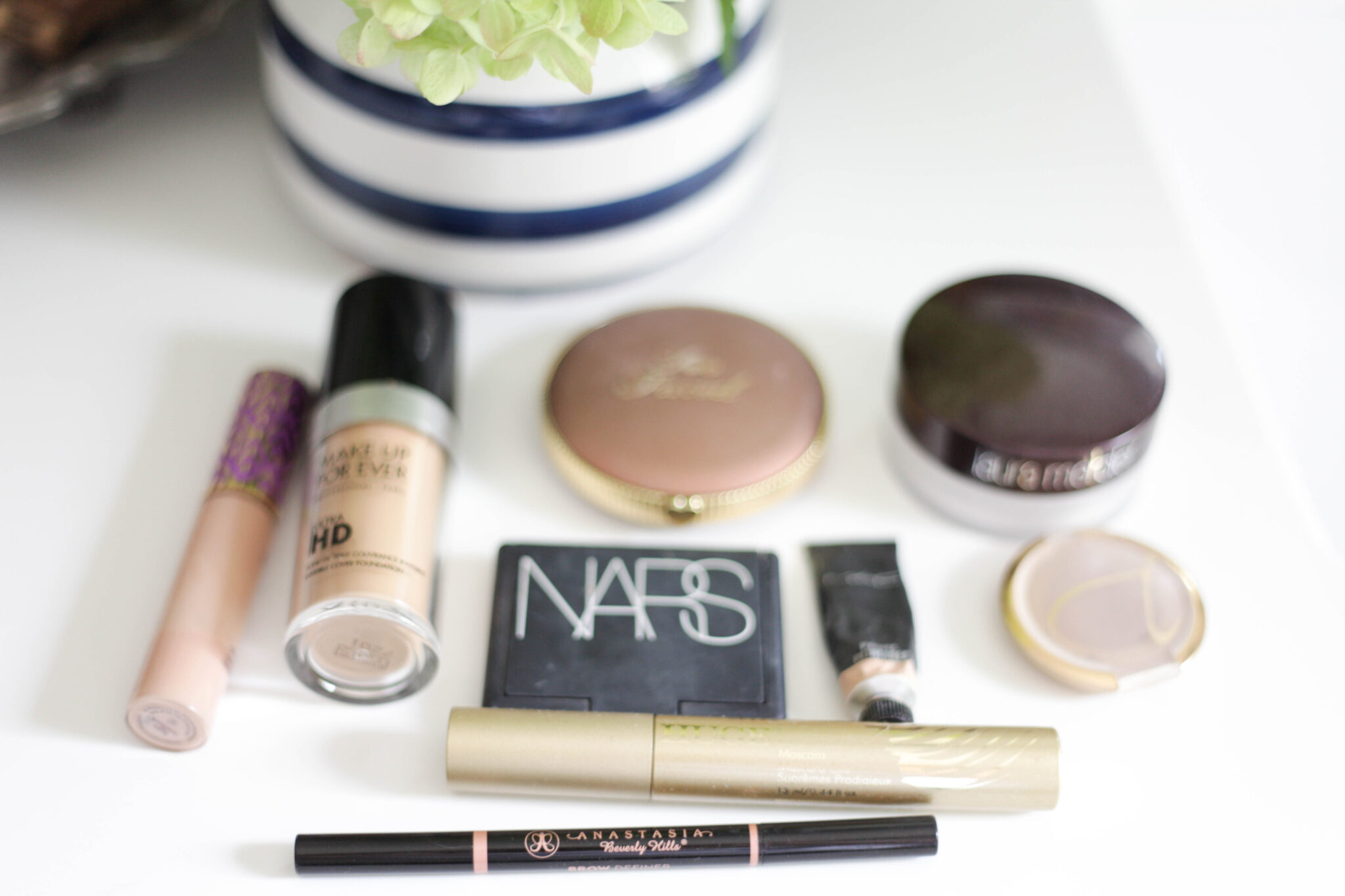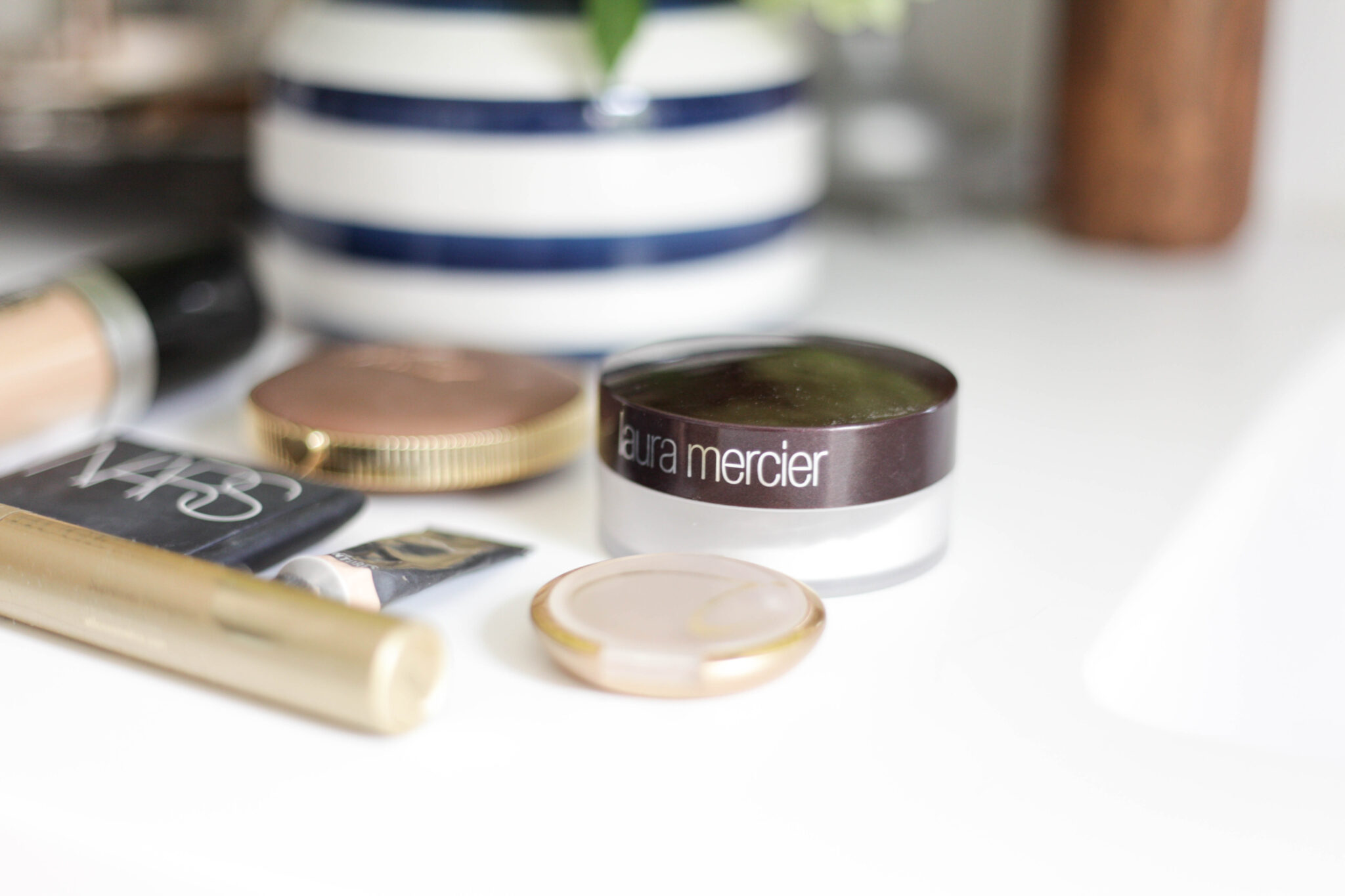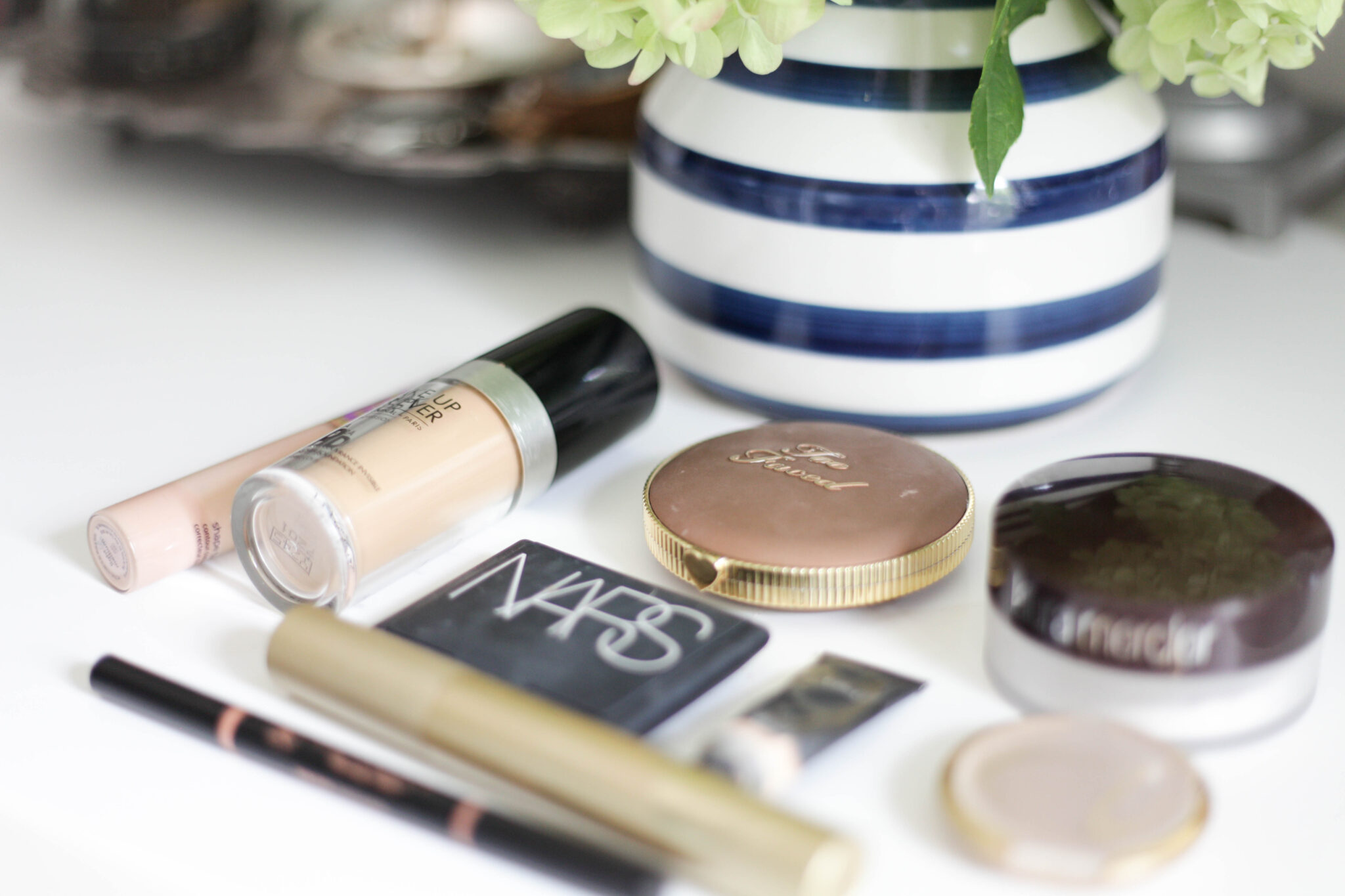 I'm literally the pickiest person ever when it comes to mascara. I rarely re-buy the same brand of mascara (but I also don't like wasting things so I'll use it all up haha!). When I was getting BirchBox I was sent Stila Huge mascara and fell in love! This is the only mascara that makes me feel like they're almost as long and thick as when I have extension on.
If you like big, thick eyelashes, this is your kinda mascara.
(Side note, if you like trying new beauty and makeup products you should try out BirchBox! I did it for a few month and now have a drawer full of products to try. I like being able to test things out before buying a full size of something and I love mail ha! I put it on pause after I had too many products to try and not enough days in the week.)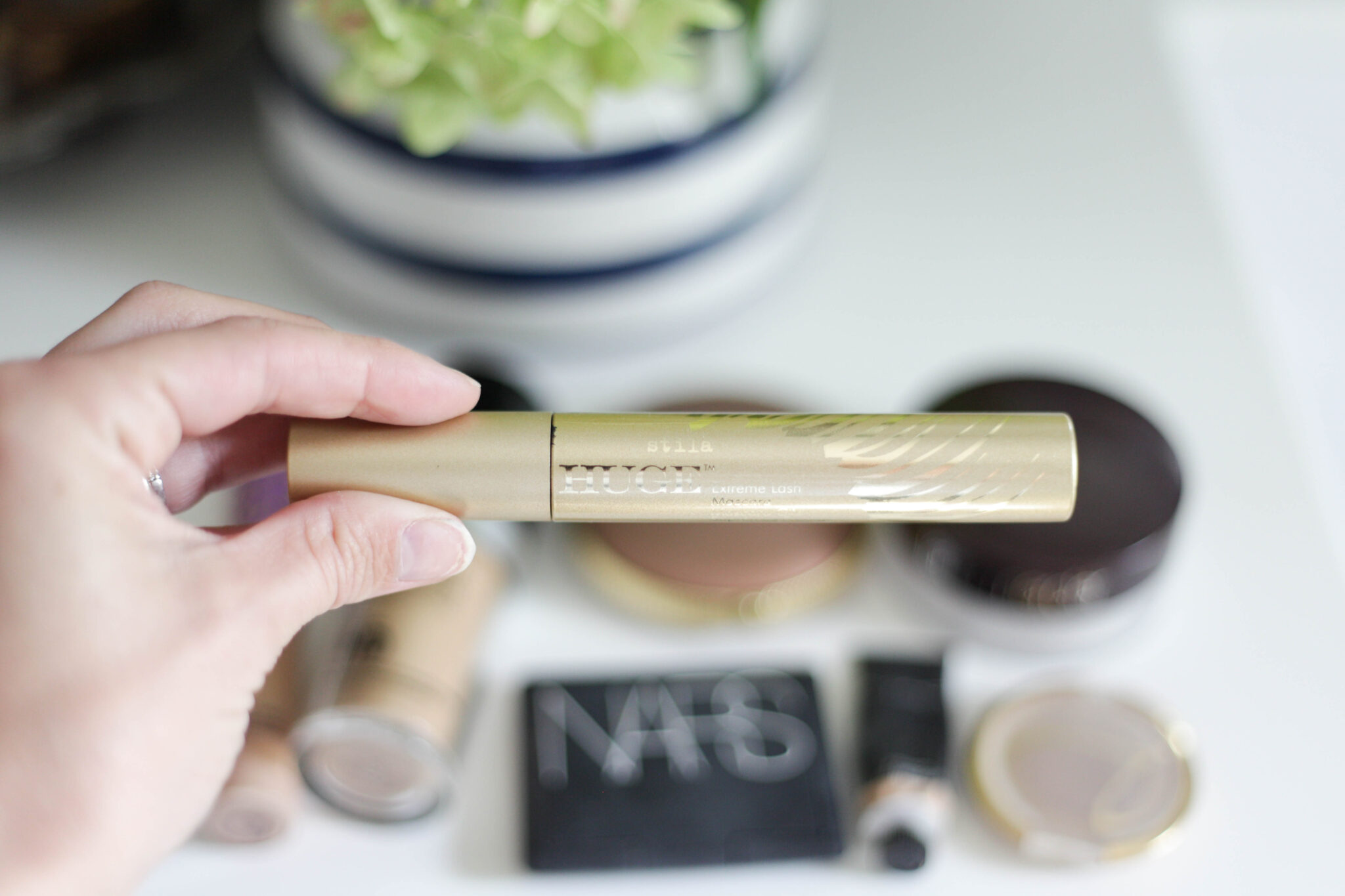 I've been wearing this blush for a few months and love it. It's the perfect amount of peachy pink with just the slightest hint of sparkle (but not in the 7th grade glitter kinda way).
I also have the stick form which I love throwing in my bag when I'll be out and about and not have to worry about bringing a brush with.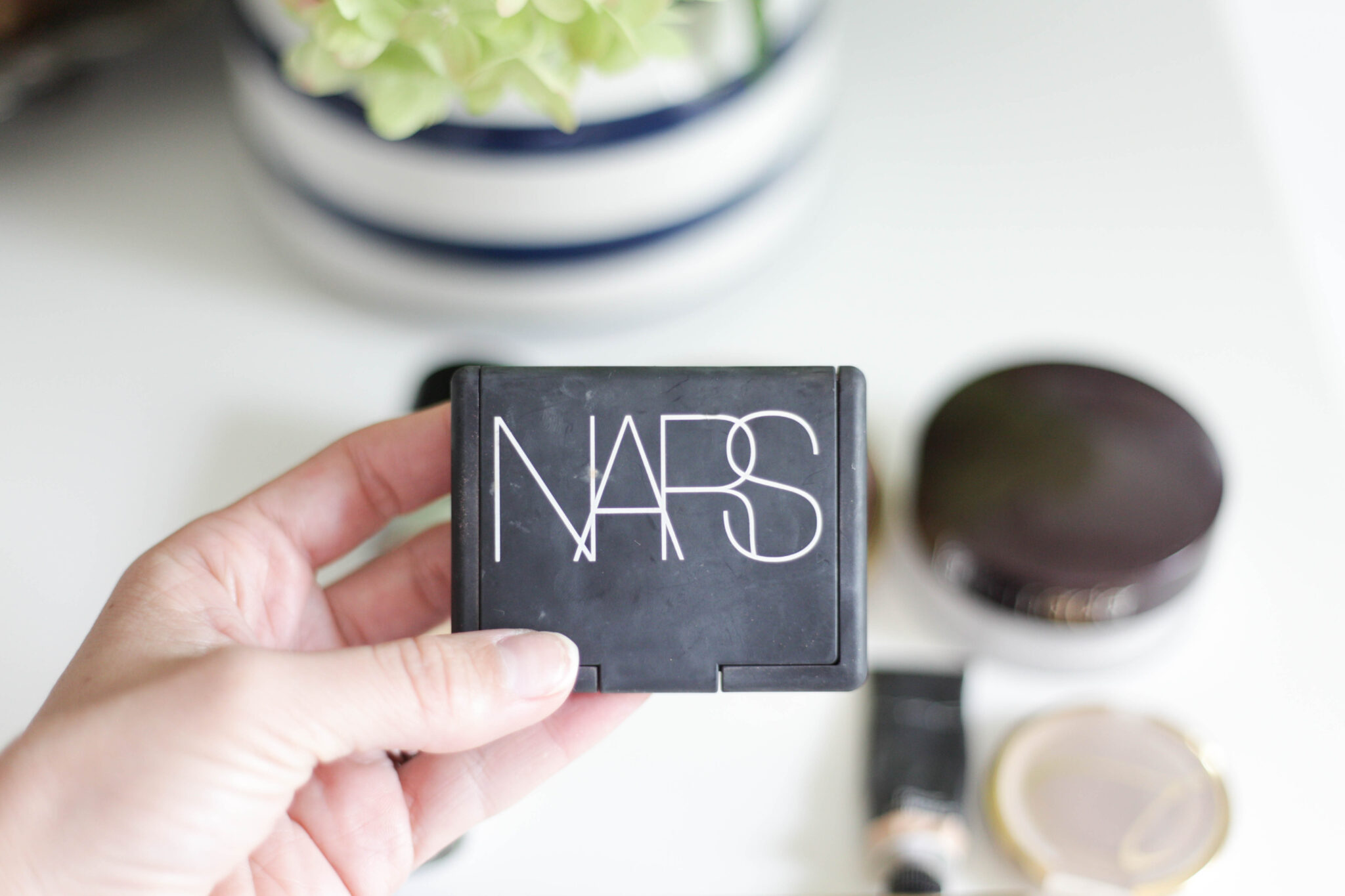 You all recommended this to me and I LOVE it! I use it for under eye circles, covering zits and even for a little bit of highlighter on my nose and forehead.
When you use this under your eyes, be sure to apply it further down than you think you should. I go to the tops of my cheeks to fully blend it the best. I use the beauty blender to blend it in.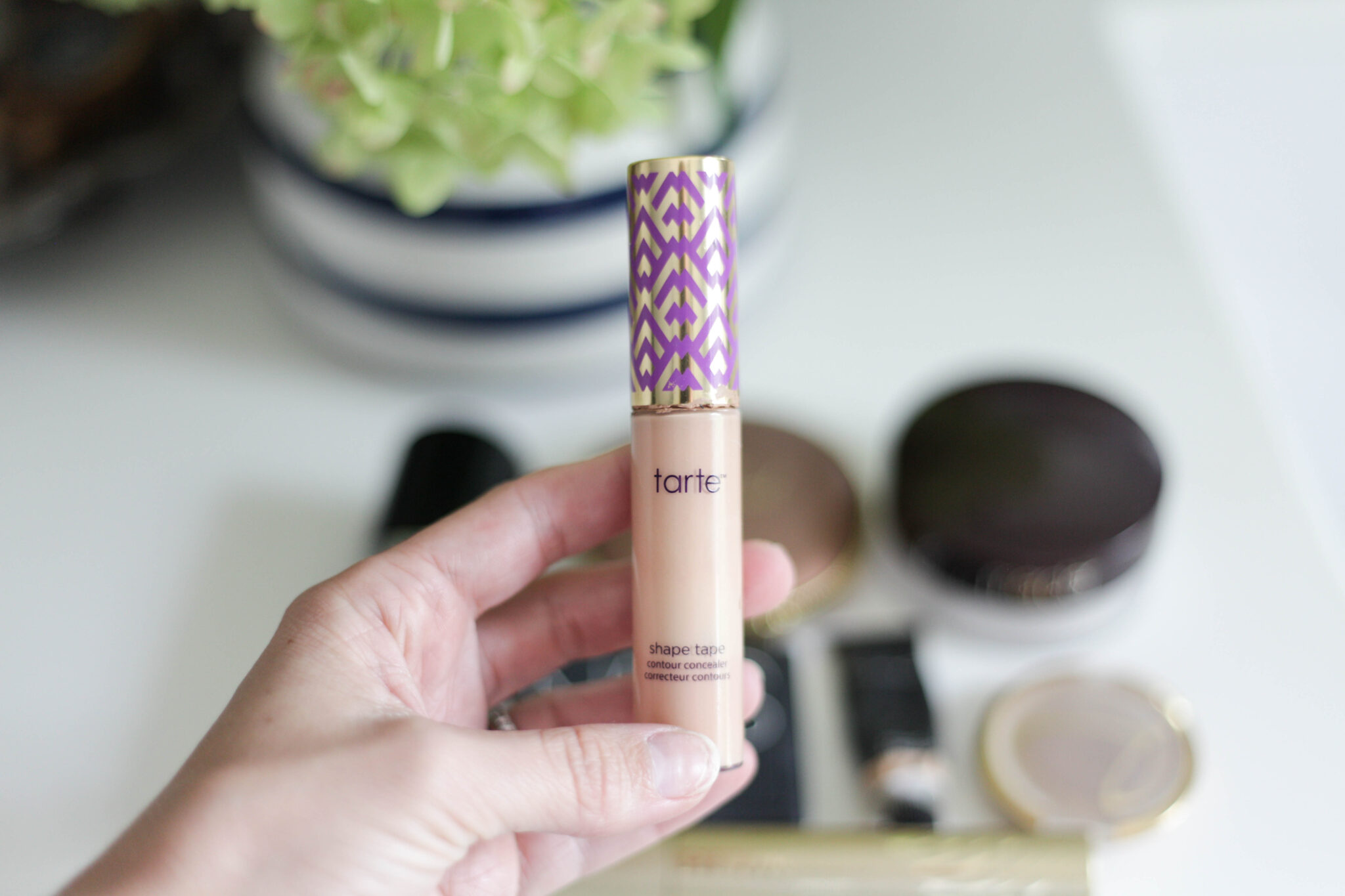 I've been using BeautyCounter's foundation for a while and wanted to switch things up a bit. The Make Up For Ever Ultra HD is awesome!
I feel like it stays on for longer the BC (it may have to do with the Farsali though). It blends well and is a great option – especially for events and date nights when I want a bit more coverage.
I wear sunscreen everyday so I like to add some bronzer to my skin to try to get as tan as my kids. 😉 I love this bronzer because it goes on easy, blends easy and smells good! (Seriously though, it smells like cocoa!)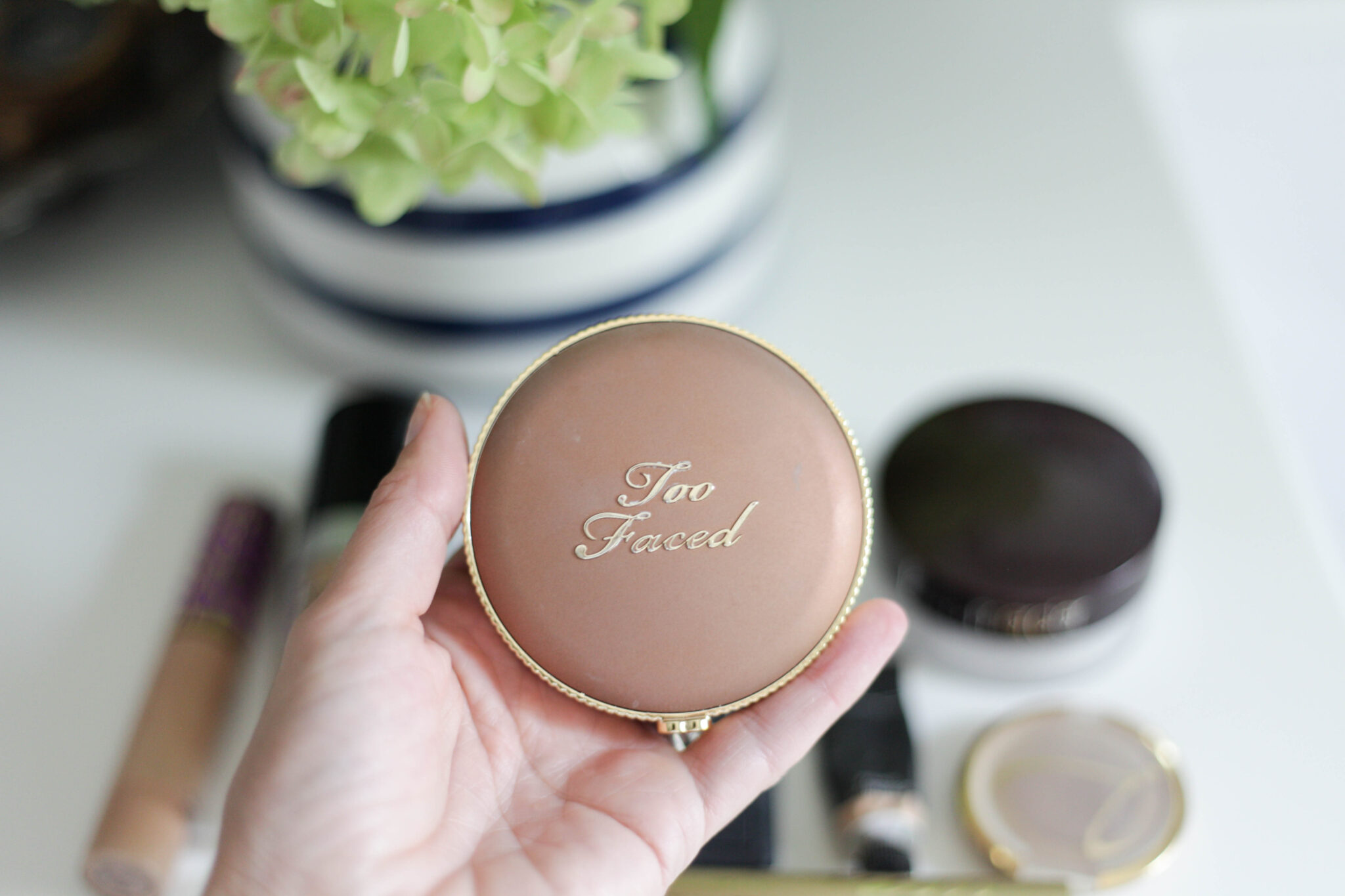 This stuff is a game changer. I put this on when I'm done putting on all of my makeup to keep everything on and in place. And it does it's job!! I feel like it's a protective layer preventing the elements from ruining all the work I did to put on my makeup. 🙂

I don't wear eyeshadow everyday but when I do I use this one pretty much every time. It's a great color to wear alone but also a great base color for creating any number of looks. It goes on easy and stays put!
I have terrible brows. I try growing them but they just don't do anything. So I draw them on every single day! Apparently it's super natural because the other day Rishi mentioned how thick my eyebrows are looking these days. WINNING!!
I love the Anastastia Beverly Hills Brow pencils!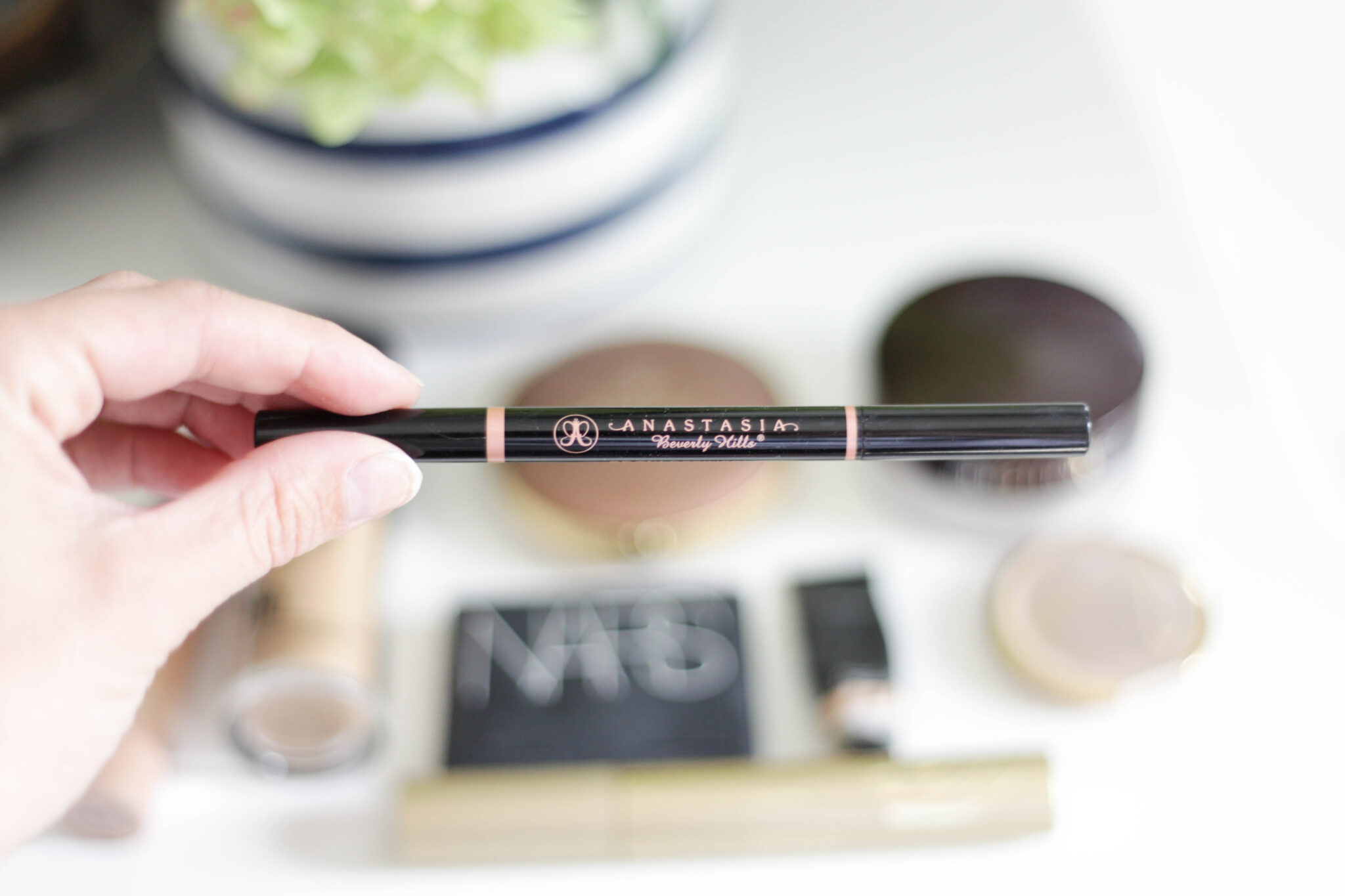 You may also see a MAC Paint product in the photos. When I shot all these photos I didn't realize they discontinued it! I'm so bummed! If you have a good eyeshadow primer let me know, because that's what I use the paint for.
If you have any questions on any of these products, let me know! What's one of your favorite beauty and makeup products your using? I want to know so I can try it too!
Thanks for reading and be sure to follow along on Instagram and Pinterest for more beauty tips and fun!
Hugs and love,
Jen