This post was sponsored by Infantino and may contain affiliate links. All opinions are my own. Thanks for supporting me, this blog and my family!
When Roy was little and starting solid foods I made a lot of my own purees. (I'm not brave enough for baby led weaning ha!). We gave him my homemade purees when we were home but bought plenty of those handy squeeze pouches for when we were out and about.
I recently receive an Infantino Squeeze Station to try out and since Roy still won't eat vegetables on a daily basis I tried it out for him! (I can't be the only mom who's toddler won't eat veggies unless they're mixed with fruit am I??)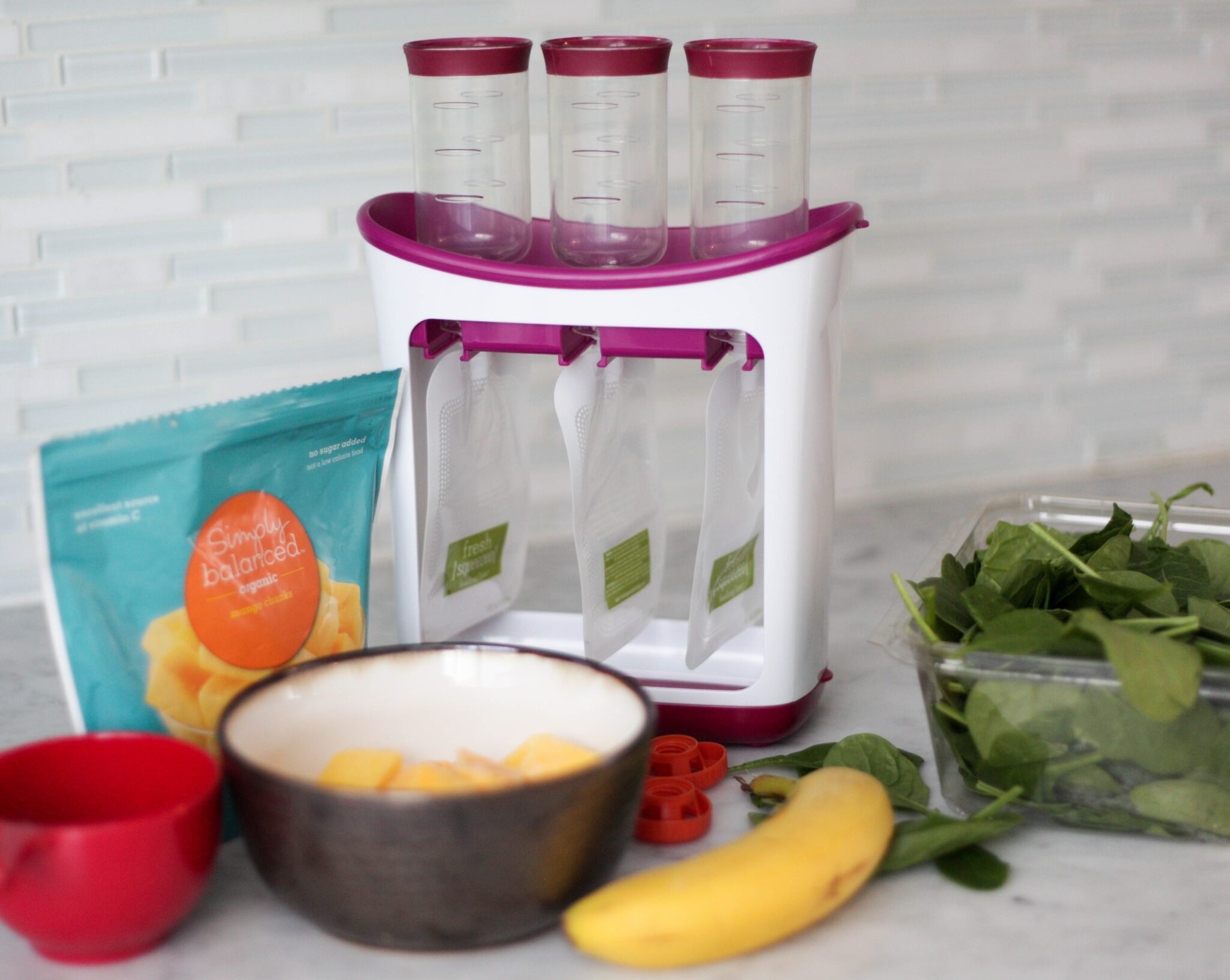 How does it work?
First up you'll need to make your own puree. You can start with just one fruit or vegetable for brand new eaters or make it more interesting with a variety of fruits and vegetables blended together. Keep reading for a simple recipe that Roy and I both love!
I suggest using something like a Vitamix to make sure everything is blended up as smooth as possible. Your kids will be much more likely to eat spinach if there's not chunks in it (learn from my mistakes!).
The other thing you can do is use these for store bought apple sauce or yogurt to make them more accessible for kids and great for on the go!
Before you set up your Squeeze Station, write the date and what's in the puree on the pouch with a permanent marker. It's a lot easier to do it that way than after the pouch is full.
Next you'll want to set up your Squeeze Station. Screw on the tubes onto the pouches and insert them into their slots on the station. That's it! 🙂
Once you're all set up, pour your puree mix into the tubes. Take the press and push the puree into the pouches. Remove the pouch from the tube, put the cap and you're good to go!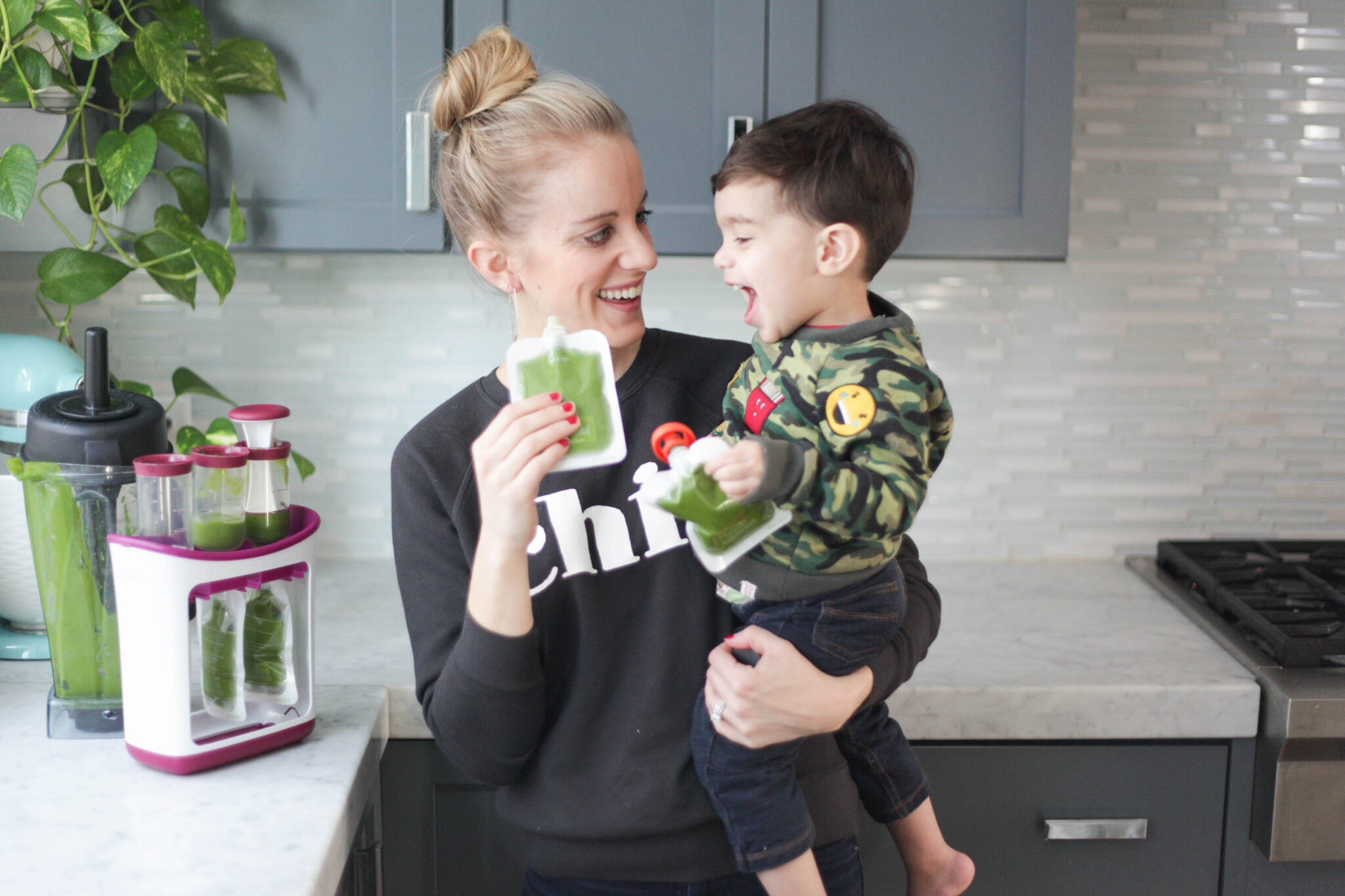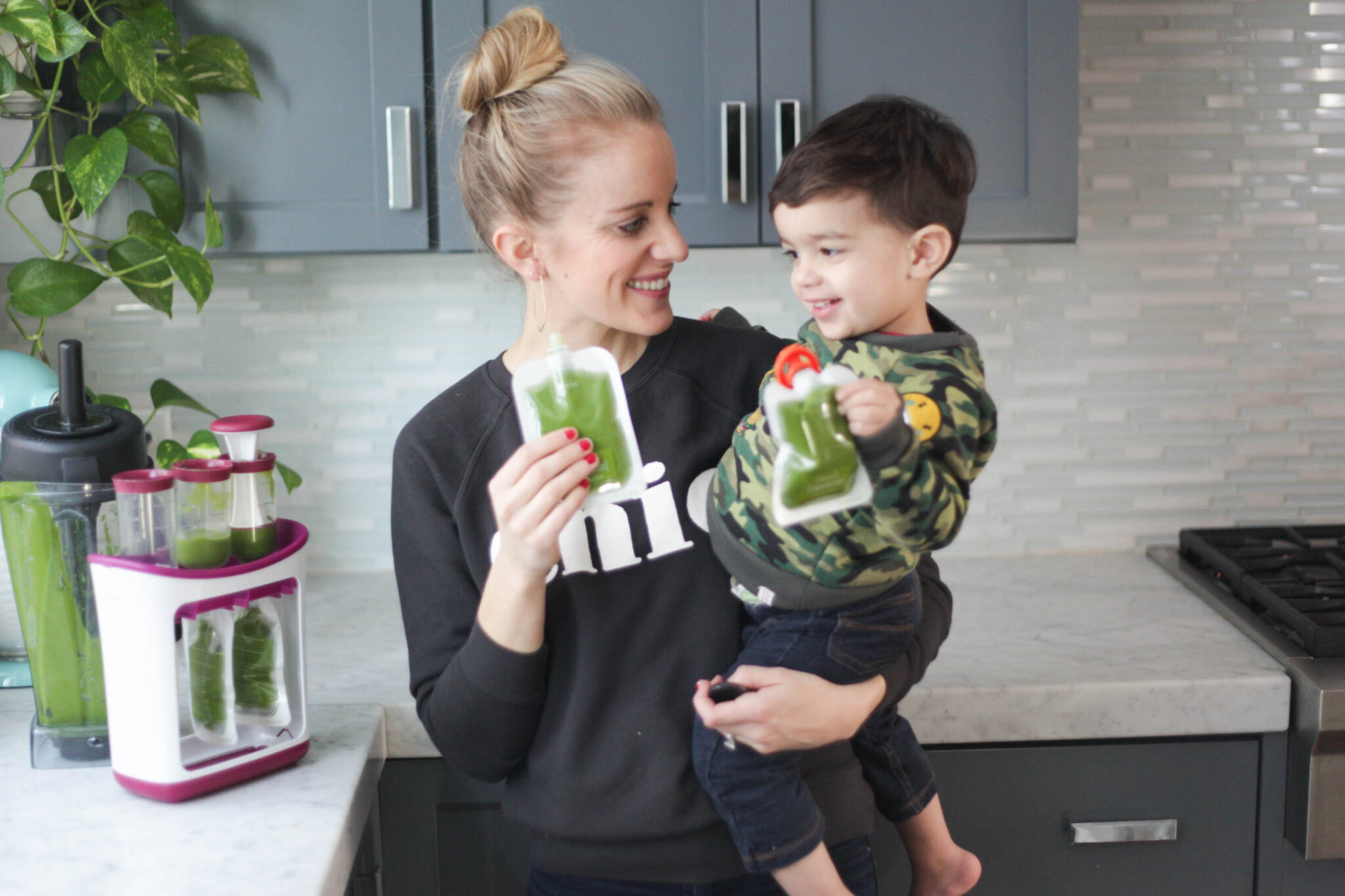 Infantino Squeeze Station Review
Let me just tell you my mind was blown. And no, I'm not joking!
Had we would have had this when Roy was small I would have used it ALL the time. You literally just mix up the puree like you would normally and rather than put it in a container, you can put it directly in a pouch!
Clean up is incredibly easy, everything is BPA, PVC and phthalate free and the tubes fit inside the squeeze station for compact storage.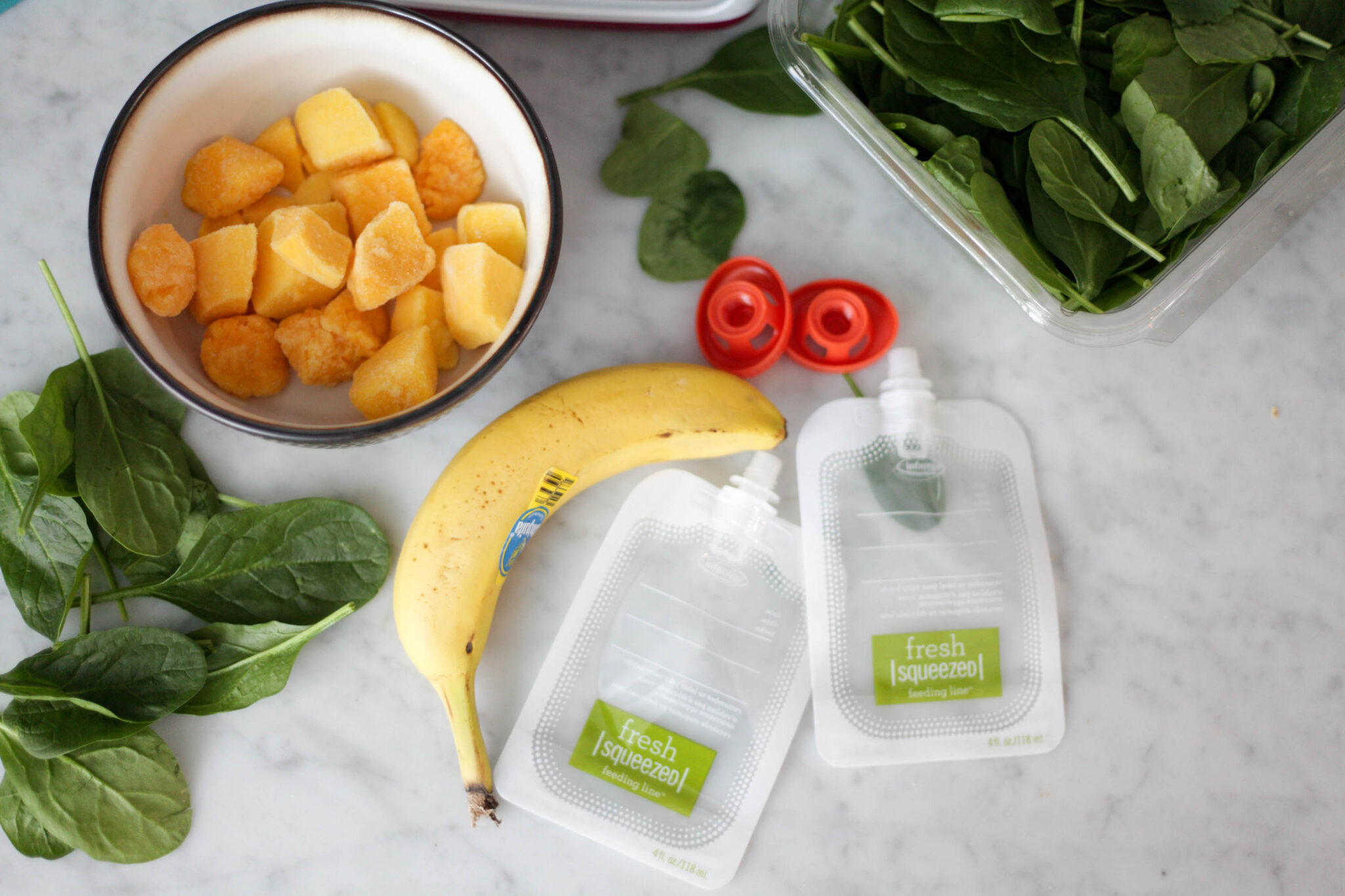 Here is my recipe!
1 banana
1 cup of mango
a handful of spinach
(I need to disguise the veggies as much as possible with Roy…).
Just mix the ingredients together in a blender, attach the bags and fill tubes, pour in the puree, press it down and attach the cap! Seriously so easy!
Another nice thing about the pouches is you can freeze them for up to 4 months! I'm planning on making a ton of varieties for both Roy and Penelope (for when she starts solids in just a couple of months!!).
If you're a mom of a baby starting solids or a toddler who won't eat veggies and you rely on pouches to get nutrients in them I highly recommend the Infantino Squeeze Station!
Thanks so much for reading!
Now swing over to my Raised Real review for another baby food option!