This post is sponsored by Hy-Vee. All opinions are mine.
Last weekend I had the pleasure of partnering with Hy-Vee and spent time in their Brooklyn Park location styling outfits from Joe Fresh and helping guests find outfits. It was such a great afternoon!
I shared a bit more background over on this post, but I've been a Hy-Vee shopper since I was a little girl! Their stores are full of everything you could want or need – groceries, home supplies and fun fashion and beauty products.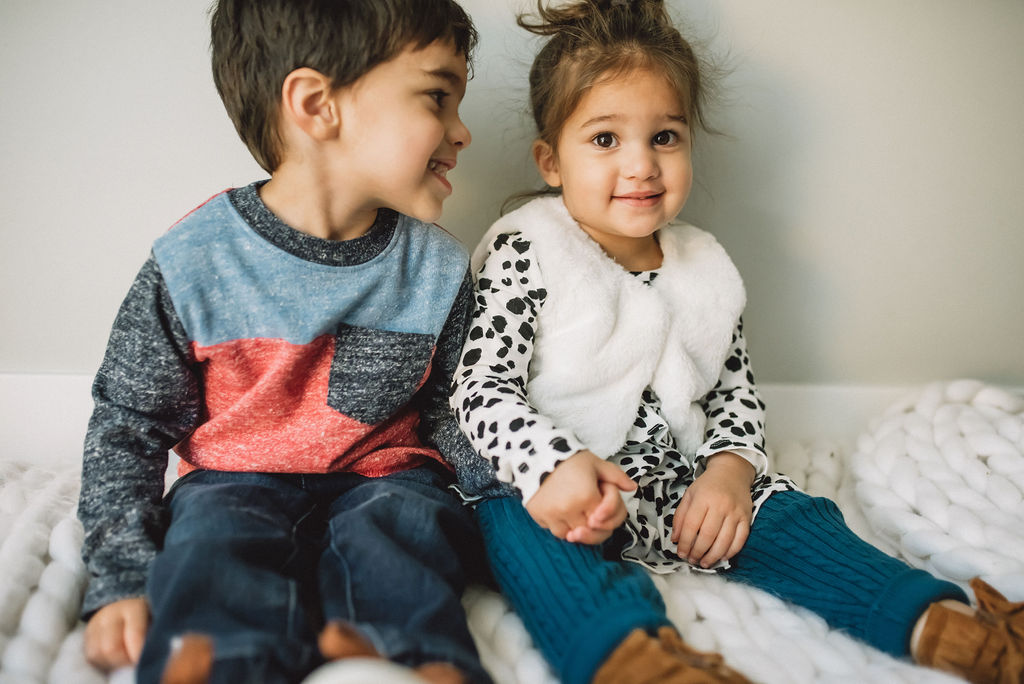 Hy-Vee has recently transitioned its fashion retail partner to Joe Fresh. Joe Fresh was founded in 2006 and is a collection of classic apparel and accessories based out of Canada. It's modern in style, exceptional in value and thoughtful in stylistic details. Hy-Vee carries women's clothing and some locations also offer women's accessories, footwear and beauty as well as apparel for men and children.


The Brooklyn Park location is one store that has apparel for women, men as well as children so I headed there to check it out! There is a huge selection and it was so fun to be able pick up clothes for the whole family there! Everything is super reasonably priced which I love, especially for my kids.
Many of the clothes they carry are super versatile. I picked up a pair of jeggings, a sweater and a jacket for myself. The jeggings have a perfect amount of stretch and are great for wearing all day because they're so comfortable! I've already worn them dressed up with heels, more casual with the sweater that's also from Hy-Vee, as well as cozy with a sweatshirt.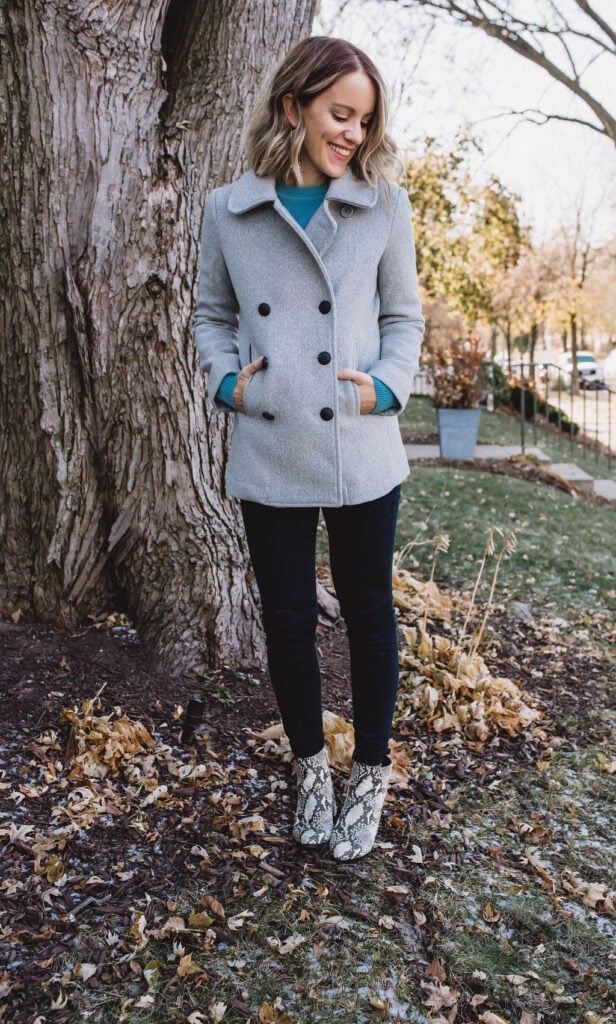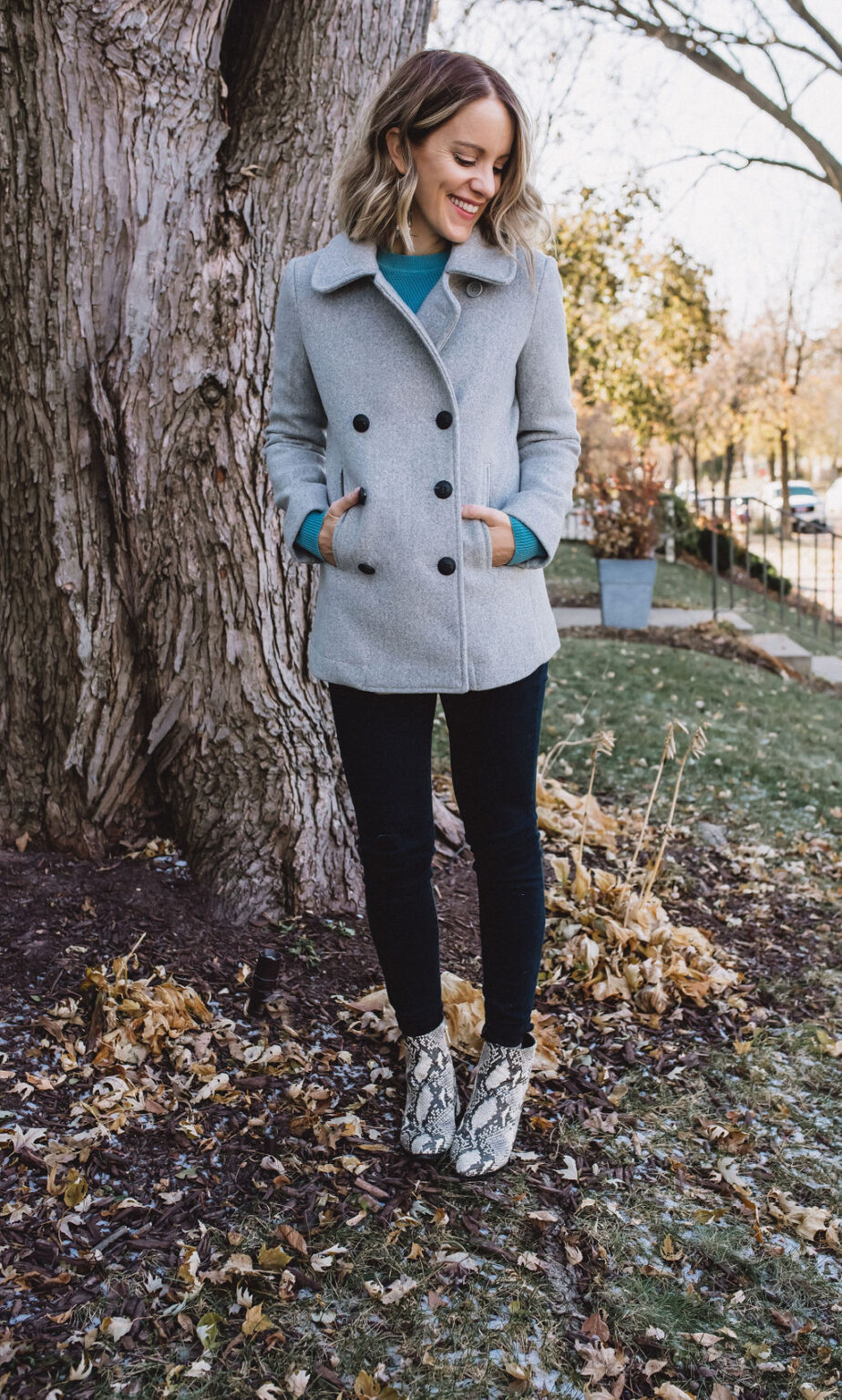 The jacket I bought comes in quite a few colors (red, blue and black) and is amazing! (So amazing, in fact, that my mom also bought it!) It's warm enough for fall time in MN as the temperature starts dropping. It's also easy for me to move around in it, which is necessary for picking up kids and car seats! There are nice deep pockets for warming up your hands or holding your phone. Basically, it's a must have for Midwest women! 🙂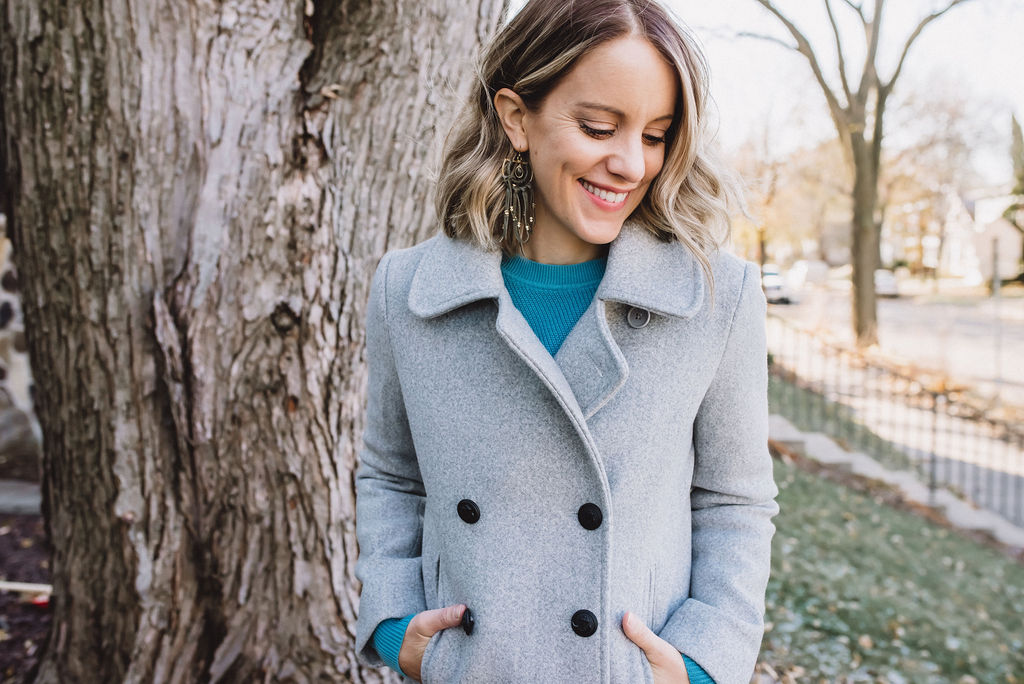 They also just added in some absolutely amazing pieces like sequin dresses (for only $34!!), fuzzy cardigans (that I just bought!) super cute stripe chambray tops and even some leopard print sweatshirts. The selection has everything you need – work clothes, play clothes, date night clothes and even active wear – and is frequently changing!
The kids' line is equally amazing. I picked up both Roy and Penelope an outfit from the Brooklyn Park Hy-Vee. Penelope's adorable dalmatian inspired dress will be great for both warm and cold weather depending on what layers I add to it. It was pretty chilly the last time she wore it, so I added a furry vest (which she found while we were shopping at Hy-Vee and refused to take it off because she loved it so much) and leggings to keep her cozy warm. The leggings are great for so many different outfits and also come in a variety of colors!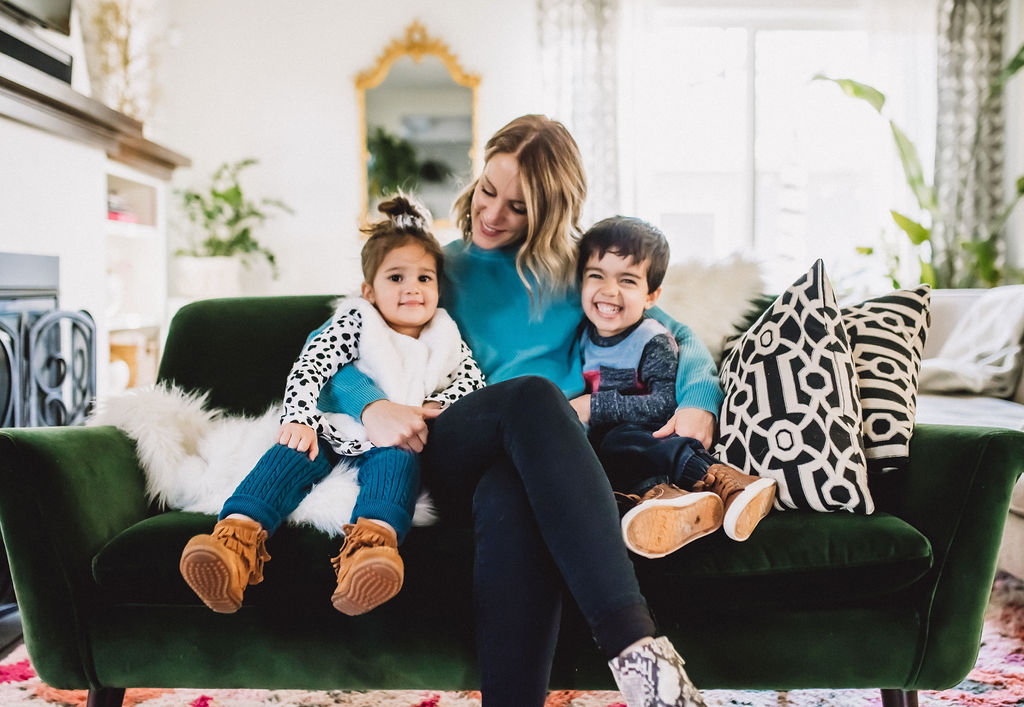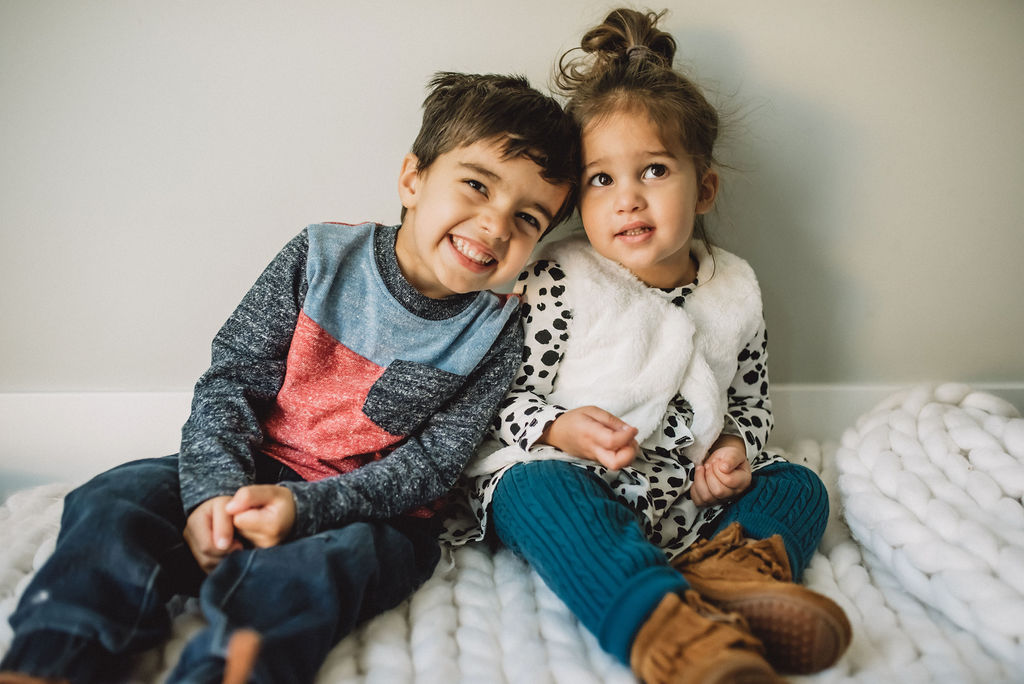 I love Roy's super cute stripe pocket top and his elastic band pants are perfect for school. There's a great selection of casual clothes ideal for play and school in addition to dressier outfits that are great for the upcoming holiday season. There's a ton of infant clothes like onesies, pajamas and separates. They even have things like snow pants, jackets and vests!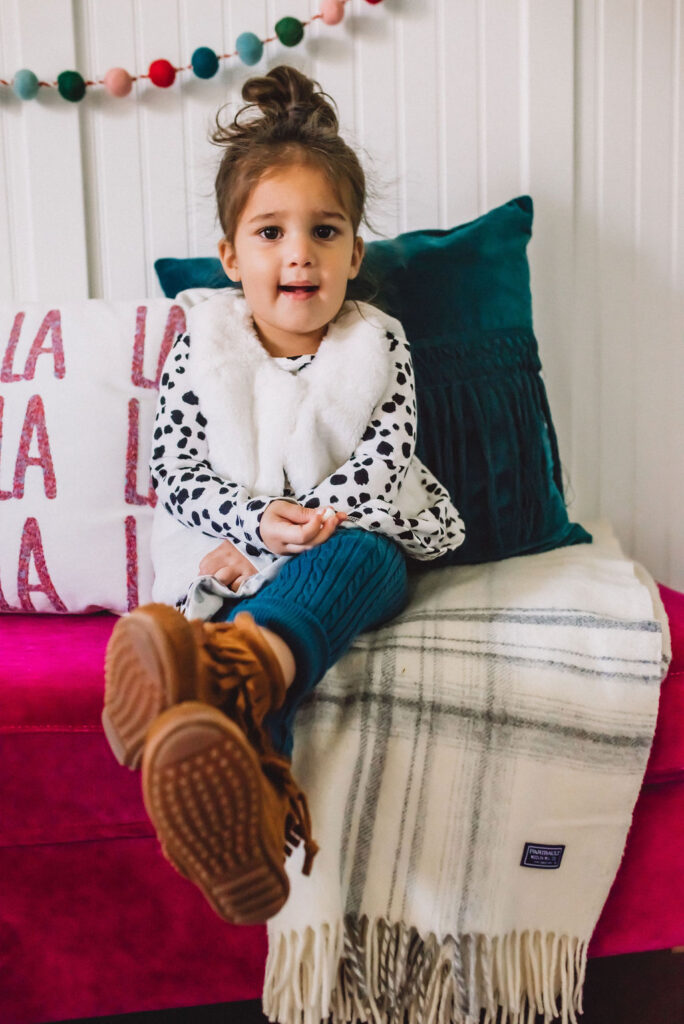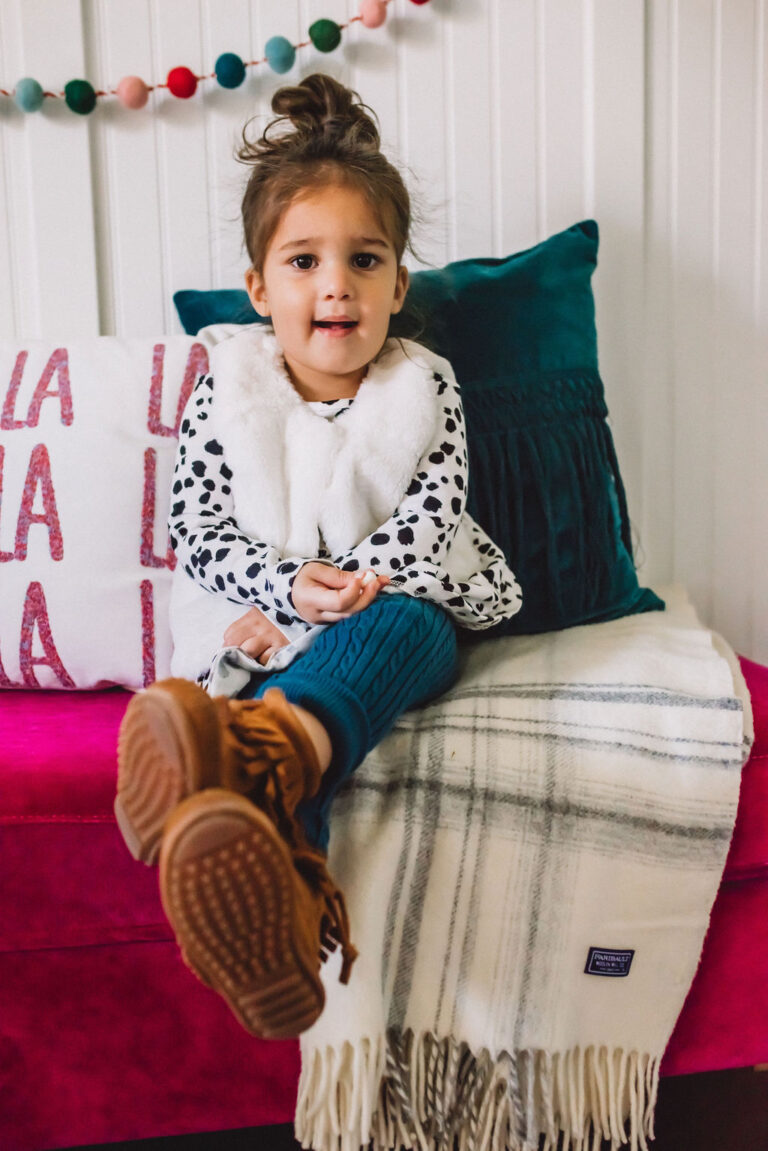 Hy-Vee is always looking for ways to make their customers' lives easier, happier and healthier so providing apparel is one way they do that! As a mom to 3 very young kids, I so appreciate having the option to pick up some new clothes for myself as well as the kids while I'm picking up my groceries and household goods! And because Joe Fresh is extremely affordable but is still high quality and stylish so it's a great option for my family.
Just a note – clothing is currently not available at every Hy-Vee. Right now you can only purchase Joe Fresh products in stores and it's not available on Hy-Vee's website.