Run a small business or blog? Looking to get some serious traffic to your site? Today let's talk about how to use Pinterest for blogging or business growth.
There are so many ways to market your business and your blog but where do you start? Facebook, Instagram, YouTube, Pinterest? If one of your goals is to drive traffic to your site (the more traffic, the more people seeing your work, the more money you can make!), I highly suggest starting out with Pinterest.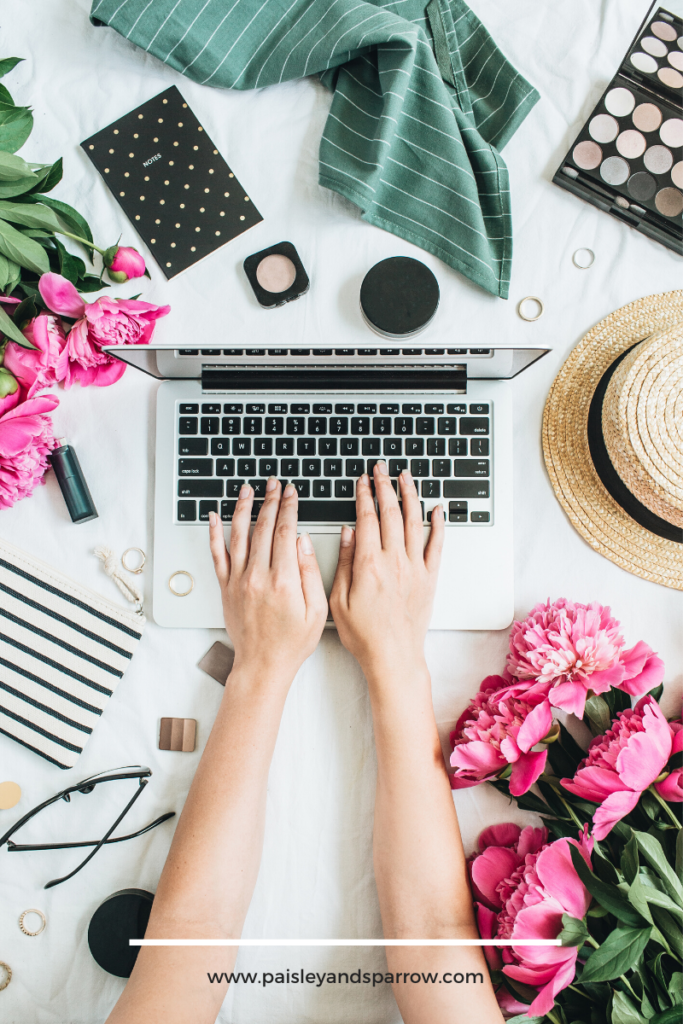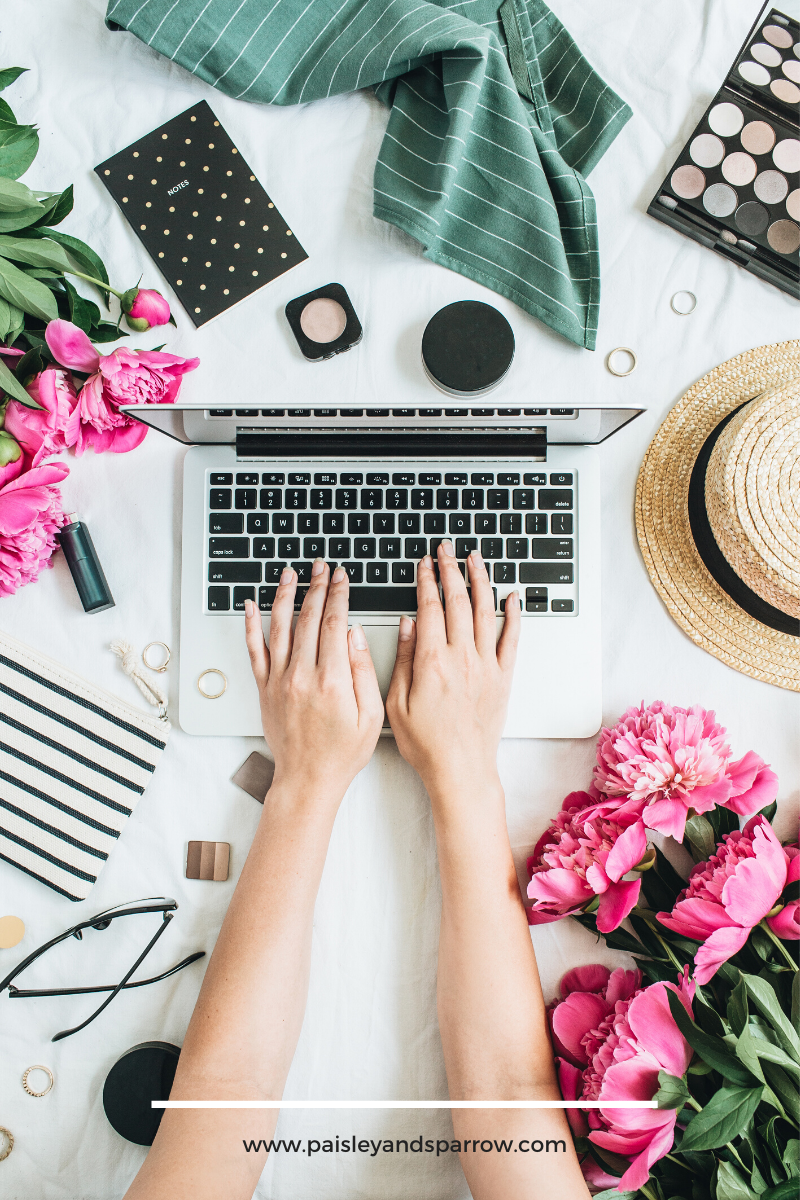 A couple years ago, I made Pinterest a main focus of my blog and business and it has FAR exceeded my expectations. Because of that, I wanted to share how to use Pinterest for business or your blog!
Pinterest can be a confusing beast. How many pins should you pin in a day? What should your pins look like? How do you create them? I did a high level look on this marketing on social media post but we're going to do a deep dive into all things Pinterest.
How to Use Pinterest for Blogging or Business Growth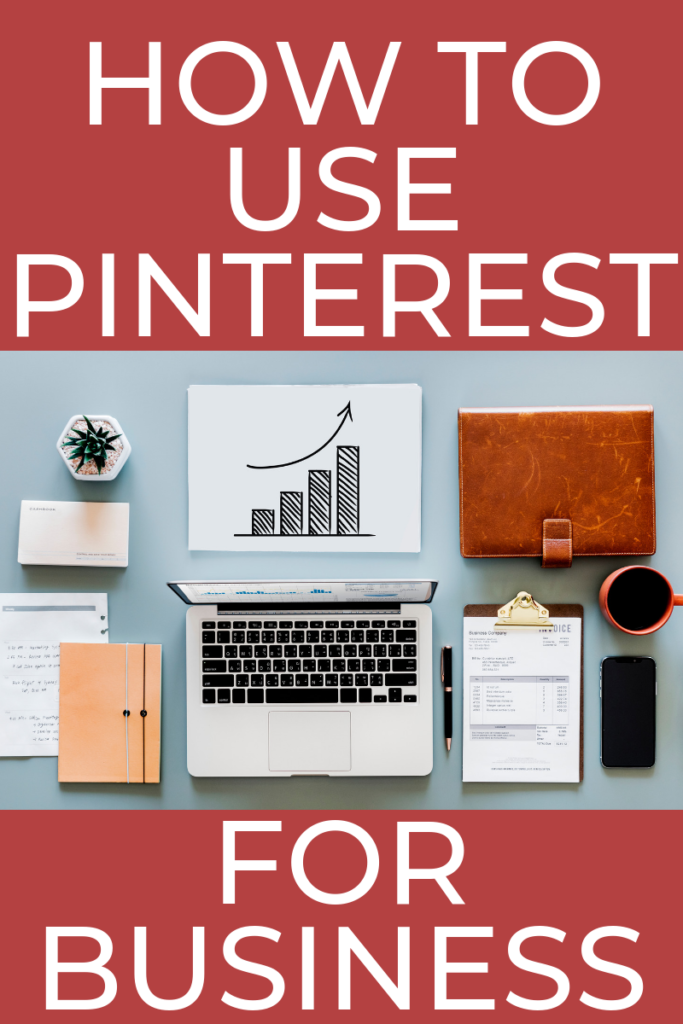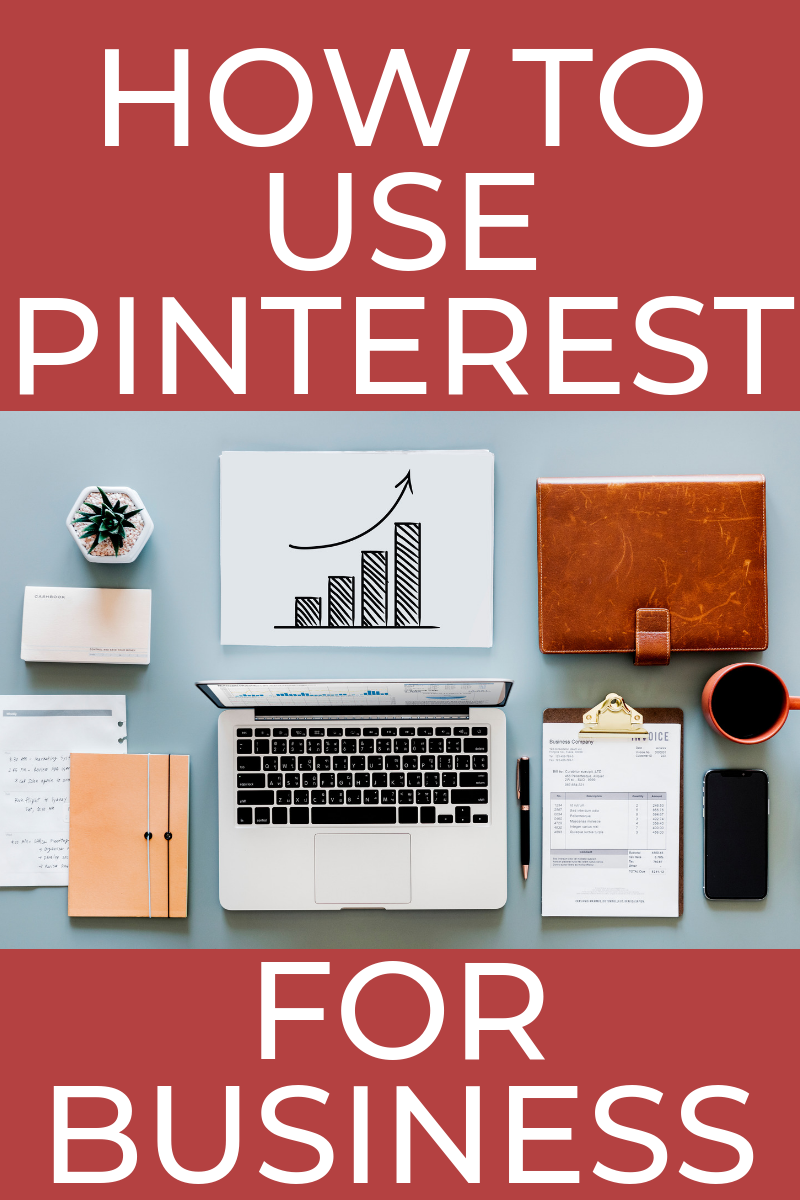 This post may include affiliate links which means I may earn a small commission if you shop using the links below at no additional cost to you. Thanks so much for supporting me and this blog!
1. Set Up Your Pinterest Account Using Keywords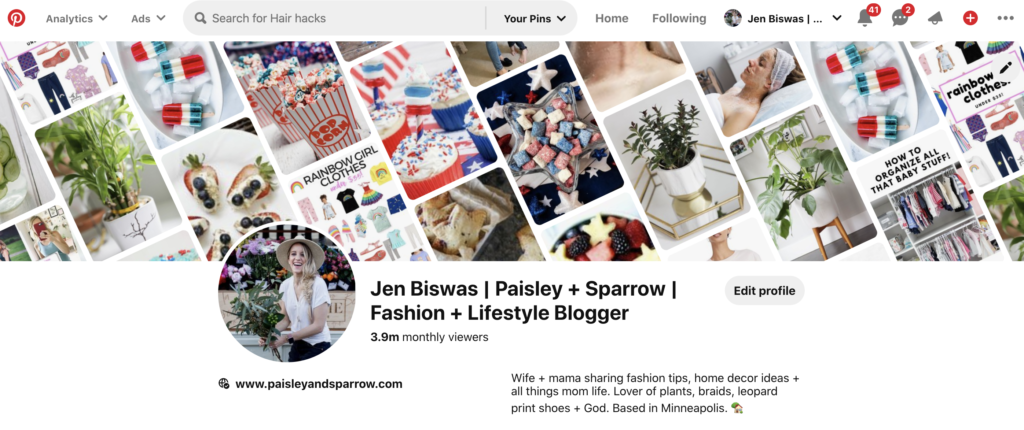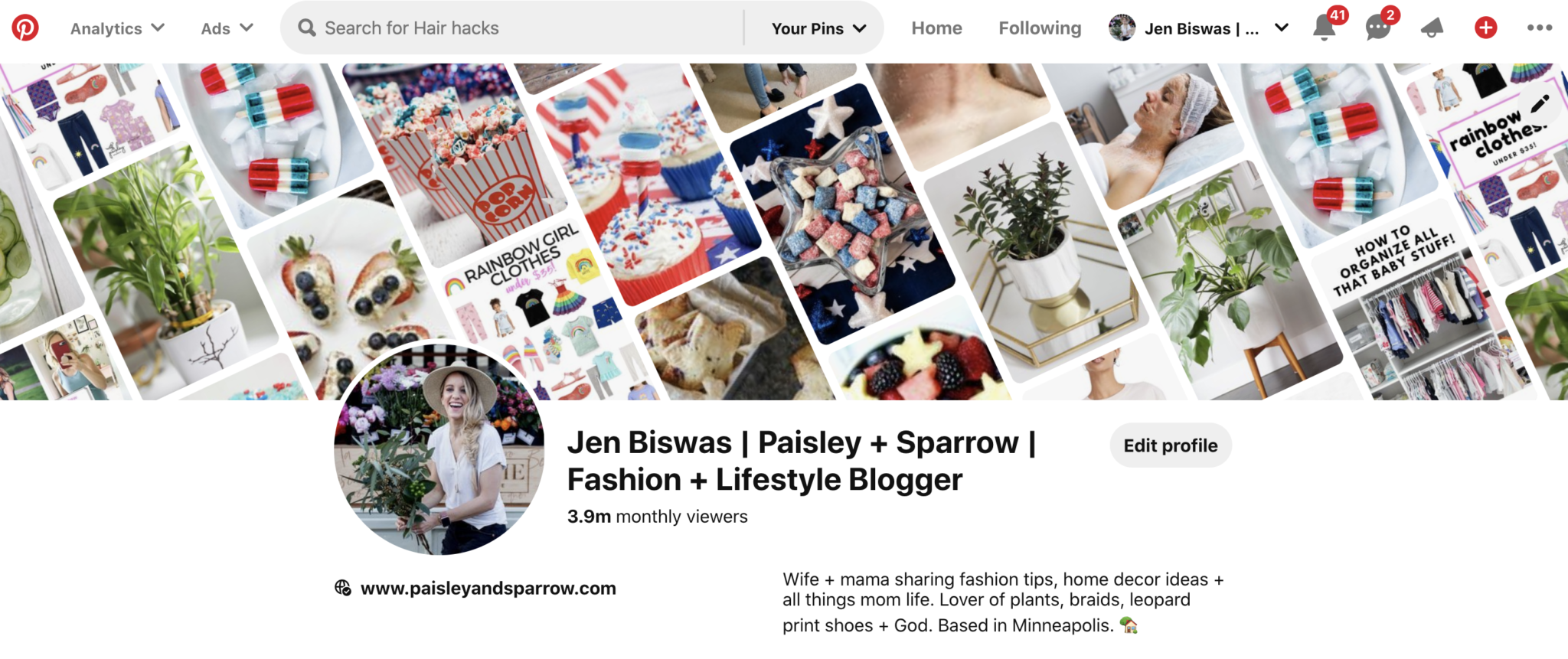 First things first, set up your Pinterest account and all of the boards that relate to your business or blog. When you're setting up your profile and your boards, stay away from "cute" phrases like "yum!" for food or "I can make that" for DIY project.
Use keywords that people would search to find you – things like Personal Growth, Health and Fitness, etc. If you don't know what keywords to use, try searching for them! Start typing in to the search box what your board will be about it and will populate ideas for you.
Make Your Keywords Specific
Also make them specific. Rather than "Fashion" create boards specific to trends, seasons or styles. I have things like Casual Women's Fashion, Dresses and Date Night Outfits. I also do have a board just called "Fashion" as kind of my catch all if an outfit doesn't fit into a specific group.
Use Descriptions
Also be sure to create descriptions for your boards. Don't just stuff them with keywords, rather create sentences that includes them.
For my "Maternity Fashion" board I have my description as "Dress your bump and look fashionable in your first, second and third trimester. On trend maternity looks for any mom to be. Pregnancy style can still be fun and stylish!"
Writing it in that way hits all 3 trimesters, uses the words pregnancy, dress the bump and maternity as well as words like fashionable, stylish and fun – all words that are being searched for. This takes some work but it will help you out immensely!
2. Create a Business Pinterest Account
This is super important to give you all of the analytics that are helpful for knowing all the ins and outs of your account. It also gives you the chance to do advertising if you choose (which I've only done a little bit with).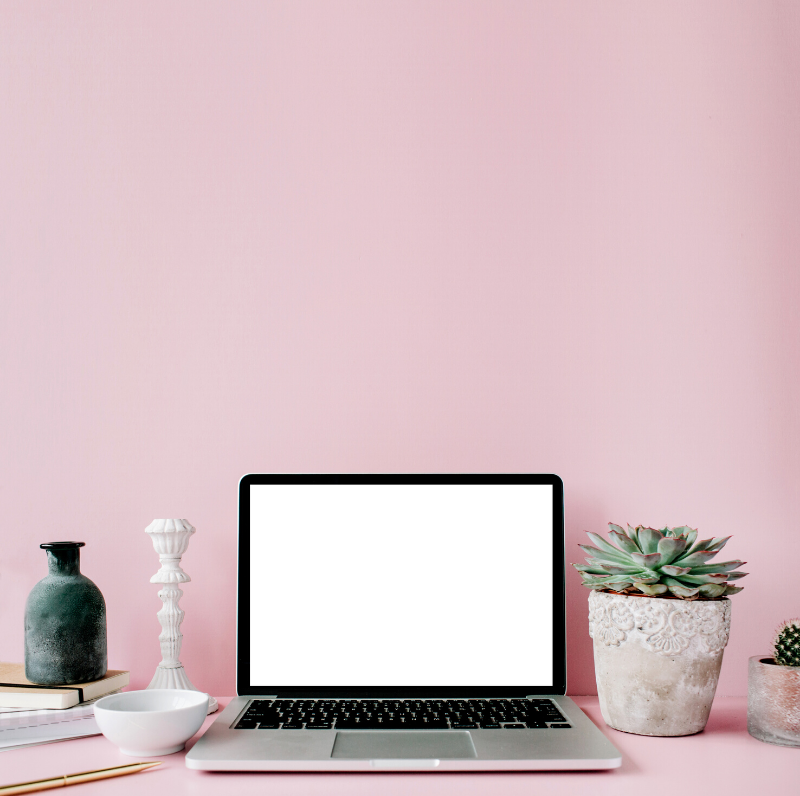 3. Claim Your Website
Sounds like a no brainer but so many people don't do this step. Be sure to claim your website! This will help you see what's working and what's not.
Pinterest has valuable analytics to determine what pins are driving traffic, what pins are people actually pinning from your site and more. It's also more likely to send traffic your way from your profile since your website has been claimed!!
4. Create Content
In order to get pins, you need content! When you decide on something you want to write about, think about how that translates on Pinterest.
If you want to write about how one of your New Year's Resolutions is to wake up earlier, can you format it into tips? You can share your experience but then also give tangible tips for your readers (they'll appreciate that too!). Then when you create pins, you can share "5 Valuable Ways to Wake Up Earlier" to entice people to want to read it.
You can always search in Pinterest words around your topic to get ideas on how to format it. Don't copy, though! Just get inspiration.
5. Create Pins
Now comes the fun part! Create those pins! This is where so many people freeze up but it's really not too hard.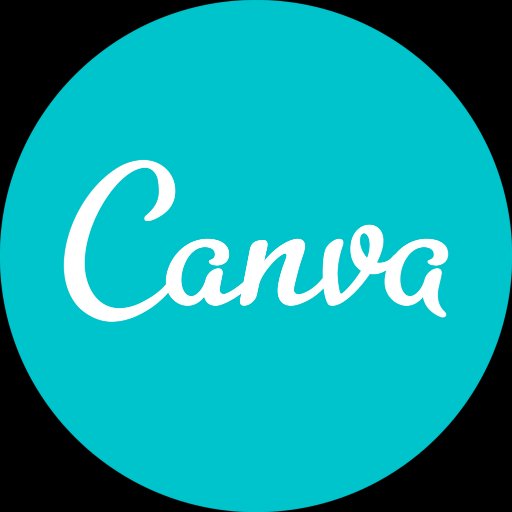 My main place to create pins is Canva. I pay for the upgraded version so I have access to more photos and stuff but I also have a ton of posts and pins to make and having lots of stock photos is really helpful and a time saver for me. When you're first getting going, just use the free version!
You can use the templates that they have and simply change out colors and words. As you get the hang of it, you can create your own!
The majority of my pins are 800 x 1200. Pinterest used to favor super long pins but not anymore! If they're too long the words on the top or bottom could get cut off when you're scrolling your news feed. You don't want that!
How to Use Canva
If you're not using a template and want to try to create your own, here's how I do it. (You have to use one of Canva's designs like "Pinterest Graphic" to use their templates.) I first create a custom dimension design, putting in 800 x 1200 pixels.

After you enter in the dimensions and push "design", this shows up: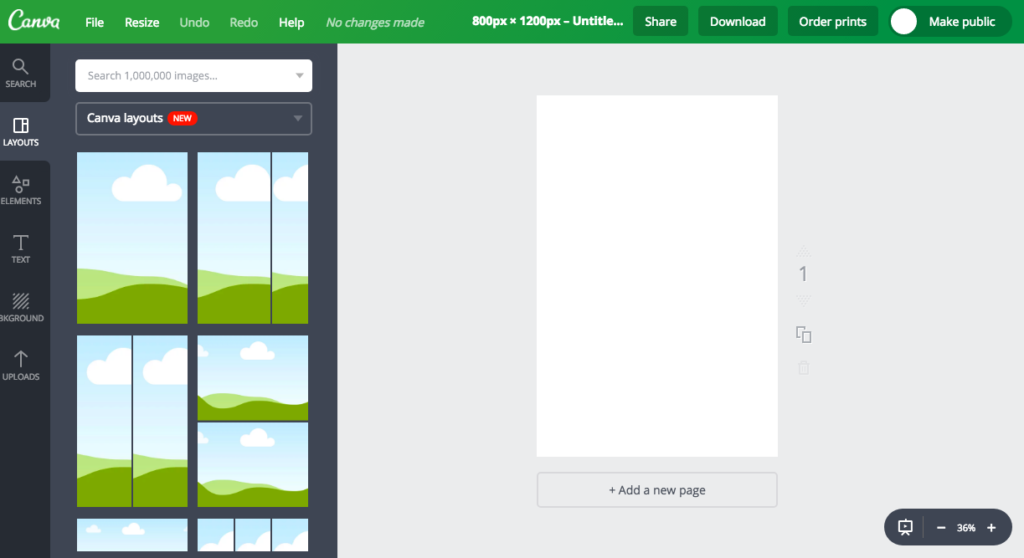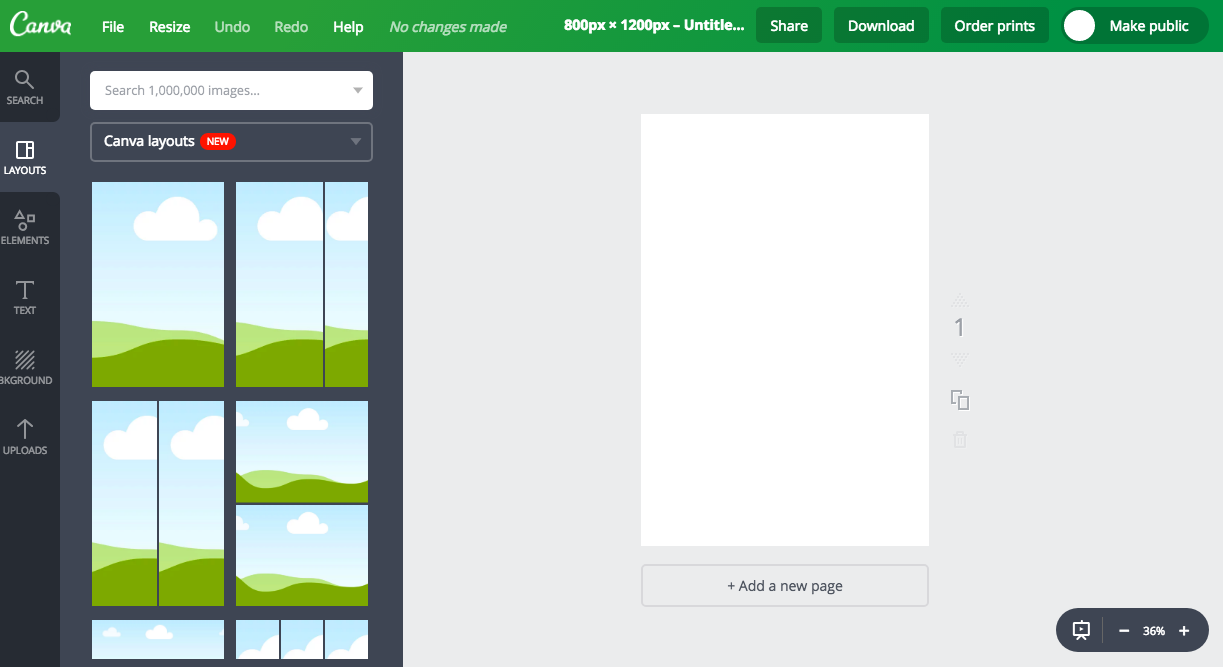 On the left hand side is where you can add in words, shapes or photos. I typically always start with my words. For this one I added to text boxes, added my text "How to Use Pinterest for Business", and then changed my font and size until I liked it.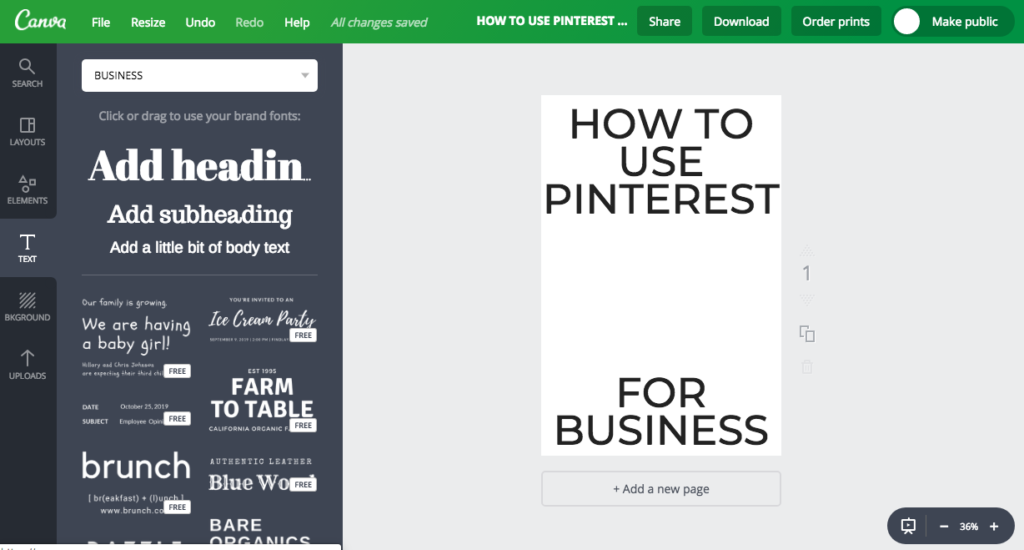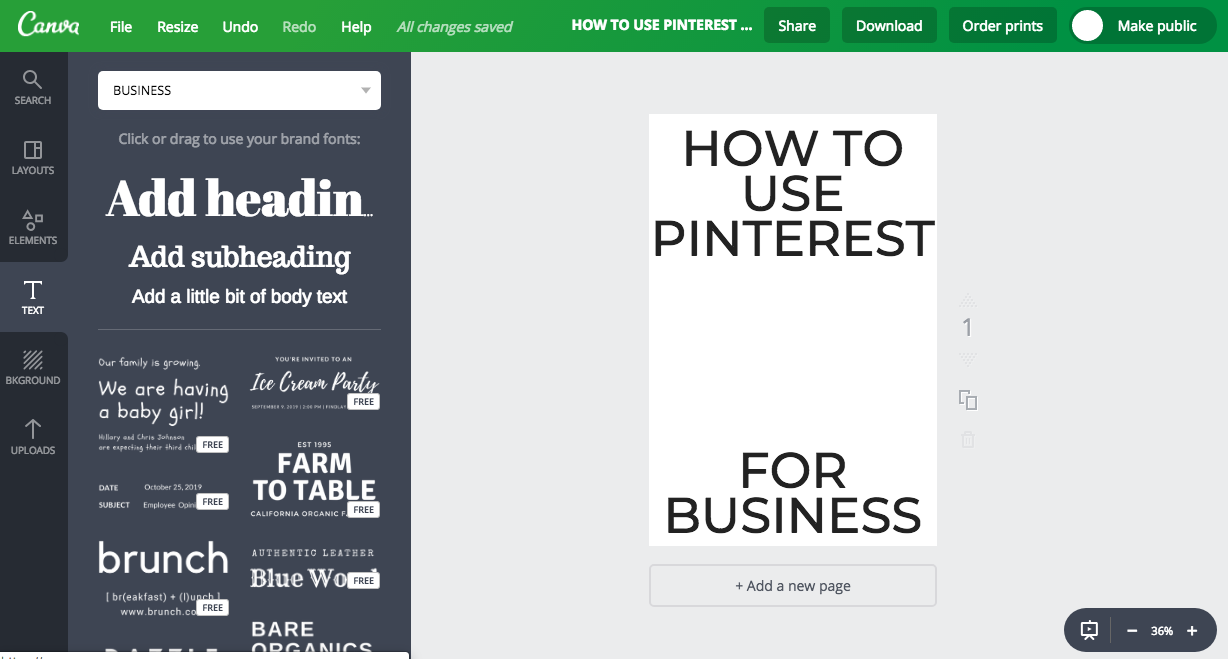 Then I add a photo. You can search for words or phrases to add to your pin OR you can add your own! I do a healthy mix of the 2.
I typically always have my own photos for blog posts so I use those but since I make 5-10 pins per post I usually use a couple stock photos as well.
For this pin, I searched for the word "business". If nothing pops up that you like or fits your theme, search for other words!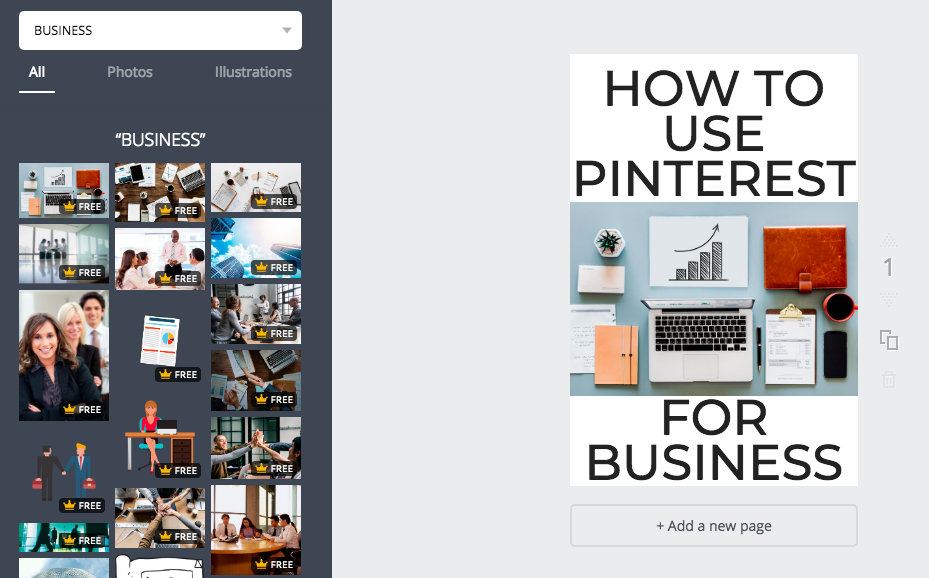 Pins that are warm colors (red, orange, yellow, etc) seem to convert the best so I typically start there. I will either change the color of the words or add a background color.
Often times I just create 2 pins – one with the text a warm color on a white background and the other with a colored background and either white or black text. Then I test both of them to see what converts the best.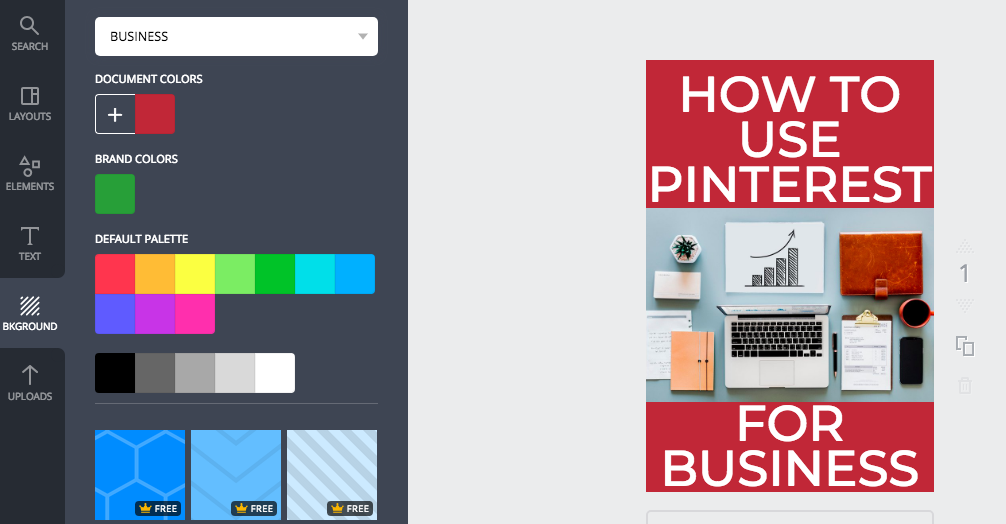 You can also add things like your logo or website name. I don't always do that but it's a good idea to do it so nobody steals your pin and for brand recognition.
Then just save it and add it to your blog post! That's it! See? It's not so bad!
6. Create Even MORE Pins for the Same Post
You may be thinking…WHAT?! I just created one, now I need to create more?!
I always try create at least 5 – 15 different variations of pins for the same post. Ideally I come up with 3-5 different titles that I use strictly on my pins (not on the actual blog post title) and create 3-5 pins per title.
I upload all of those directly to Pinterest (I only keep 1 on my actual blog post) and test to see what performs best! A big part of Pinterest is testing to see what people like and click on.
7. Use Keywords in Pin Descriptions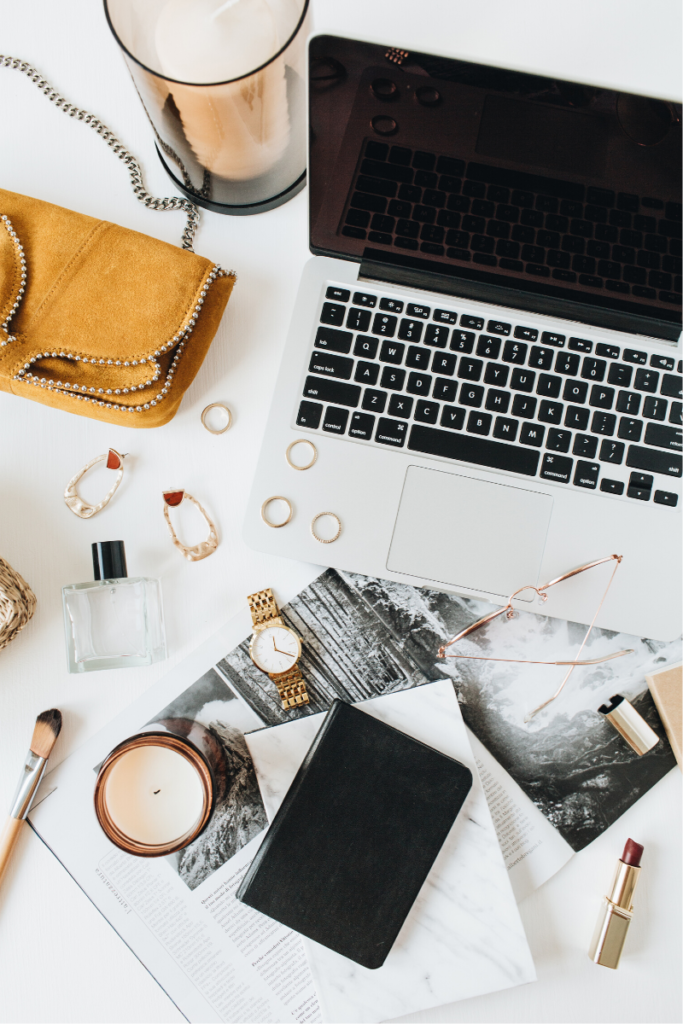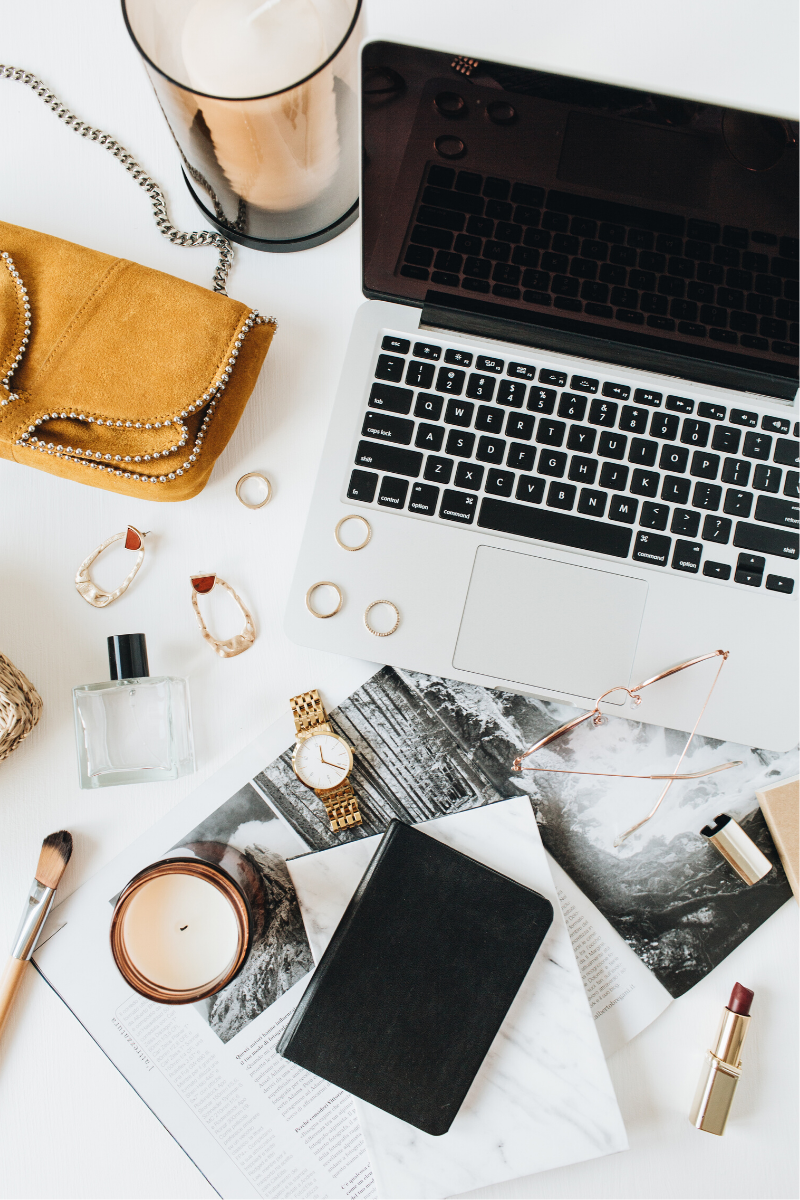 Another place to use keywords is in your pin description. You don't want to just post your pin with no context. Use keywords that people will be searching for as well as a few hashtags (I max out at 3 so I don't look spammy).
You can add this in your alt description in your pins so when people pin directly from your website, they don't need to add a description, it's already populated for them with exactly what you want it to say!
8. Pin Consistently – Using Tailwind
If you're going to find success with Pinterest, you need to pin consistently. I pin between 80-110 pins a day. Now let's be real, if you're doing this manually it's going to take a ton of time. It can be done, but will be a time suck.
I use Tailwind to do all of my pinning. Once I started using it, I saw not only a massive increase in the views on my Pinterest account but also in traffic to my site. This is one tool that is 1,000% worth every single penny.
What is Tailwind?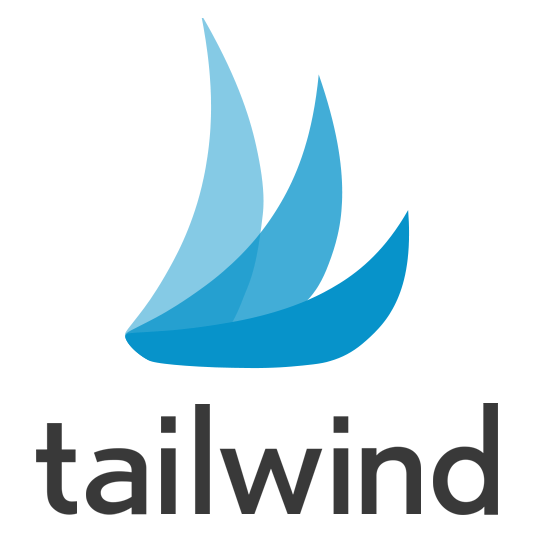 Tailwind is an app that you can pay for that will post all of your pins for you at times you dictate. I typically spend my Sunday evening filling up my Tailwind queue with enough pins to last the week (or longer).
I used to just go to each board and repinning all of them. Now, I take more time and only repin pins that are performing well (pins that have a high number of impressions, saves or clicks).
That way I'm not repinning dead pins and giving more air time to ones that are already doing well. I will repin new pins to give them more time to be seen but if they're a couple months old I just leave them alone.
The majority of the pins in my queue are my own pins. It sounds weird to repin your own pins over and over again but it works. Trust me.
I also add my pins to the Tribes on Tailwind and repin their pins. This is where the magic happens. You can join tribes that are specific to your niche (fitness, fashion, organization, etc) and add your pins to these groups for other people to pin.
Most of these tribes have a 1-1 ratio so if you leave one pin, you have to pin one pin from someone else. I've had so many pins get a ton of traction through tribes – it's a valuable tool!
Head here to get started with Tailwind. They have a free trial period which is perfect for figuring out if it's right for you!
9. Pin Organically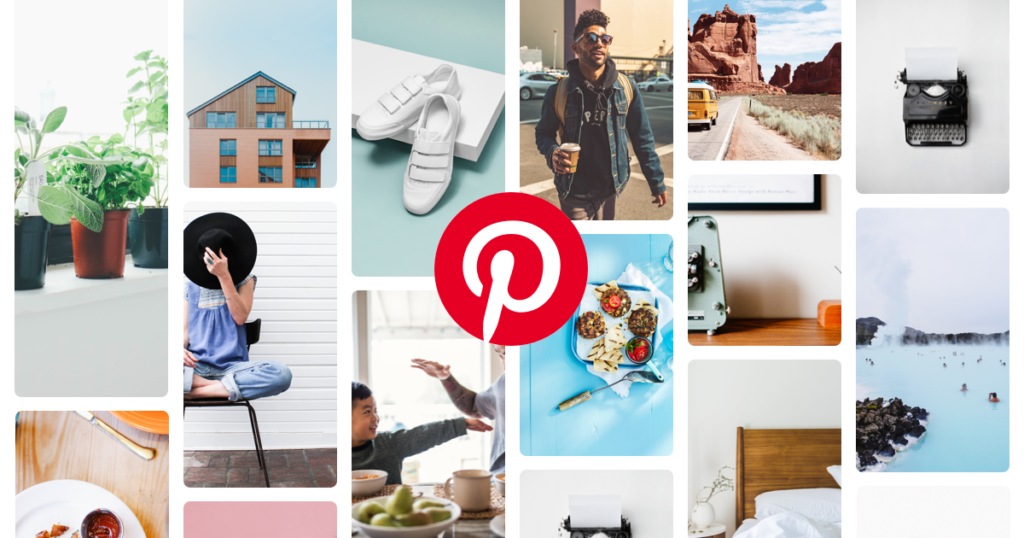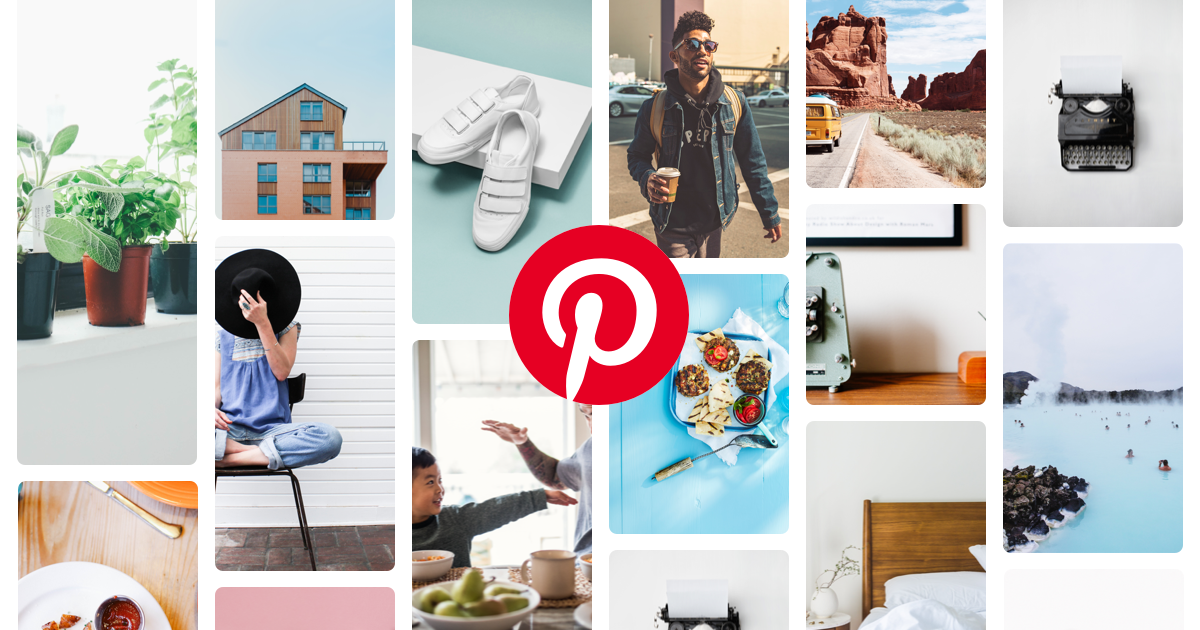 One final thing I do is pin organically. Every once in a while (I attempt to do 3 times a day for 5 minutes or so) I'll pop on the app and repin other people's pins. Always pin things you actually like! This will help you to show up more on people's newsfeeds.
Ok. That's a LOT of information. But I hope it helps you learn how to use Pinterest for blogging or business success! Take this bit by bit and add on one more thing as you get a grasp of each part of this equation. Keep an eye on your analytics and what pins convert and keep at it!
And don't forget to have fun!!
Let me know what Pinterest questions you might have and if you haven't yet started your blog yet, be sure to check out the first part of this series – How to Start a Blog!