How many of you have a baby and then promptly go out and buy a fancy camera to take photos of your new bundle of joy only to get so frustrated with the quality of the photos that you resort to using your iPhone and being ok with mediocre photos? All you want is to learn how to take better photos of your kids!
Well, friends, I'm here to help.
I was in that exact same boat and I've learned enough about how to take better photos of my kids in the last couple of years that I've started taking photos for all of our friends new babies! They seems to like them enough to put them on Christmas photos and ask me back so I'm guessing they're ok with what I'm doing. 😉
I'm not going to share details on using a DSLR but whether you're using your iPhone or a fancy camera, these tips apply for both. And let's be real, phones are often WAY more accessible than cameras so you better get used to using that for every day photos!
How to Take Better Photos of Your Kids
1. Find the Light
This is probably the most important rule of them all. If you don't have good light, you're not going to have good photos. I take the bulk of my photos of my kids in my office because we have floor to ceiling windows in that room so the lighting is amazing!
Try shooting in different rooms in your house at different times of day to see what works and what doesn't. You might be surprised by what rooms work best for photos!
If you're out and about, it's best to be in the shade on a sunny day. Have your kids under a tree or porch but facing the sun if possible. Try to not take photos in the middle of the day – rather shoot in the morning or early evening.
If it all possible, don't use the flash!
This photo was taken in my office. I took a giant down comforter and laid it on the floor, got on a step stool and took a million photos! With 2 kids you have to take 4x as many photos to get a few you like but it's worth it!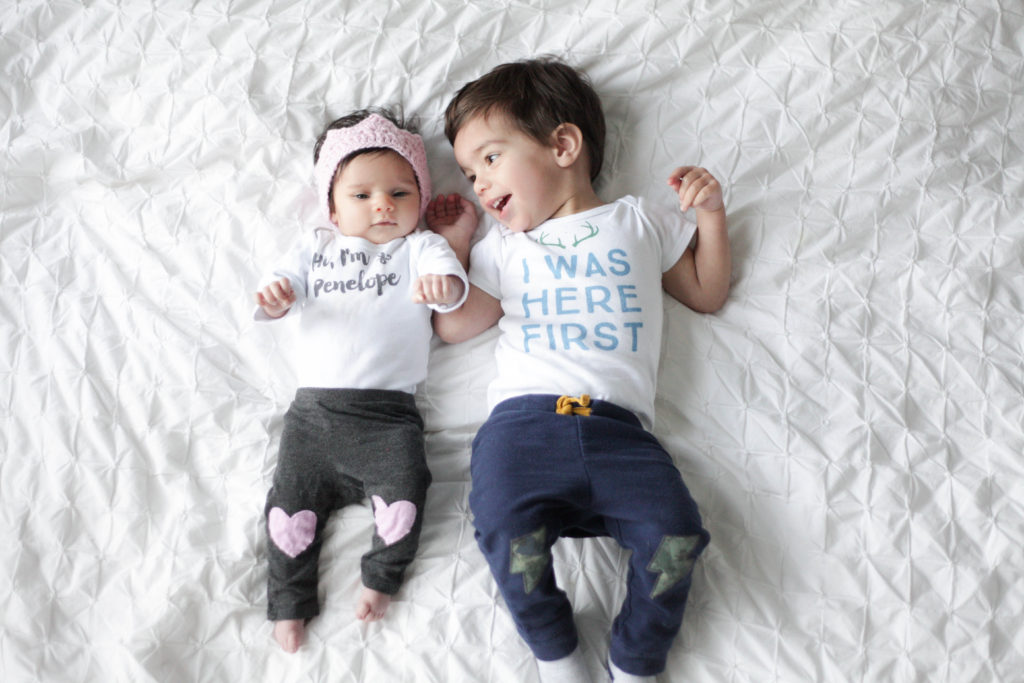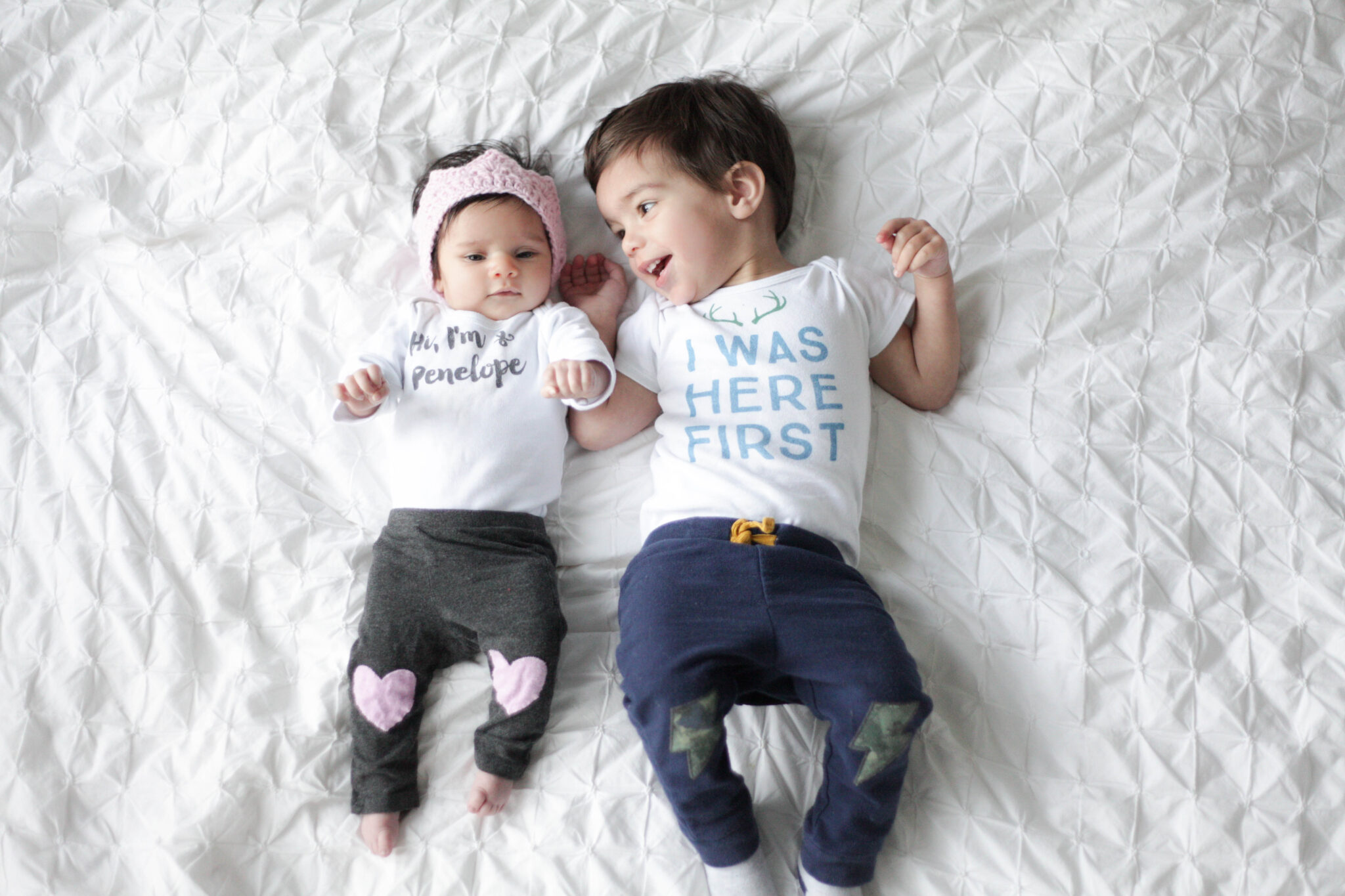 2. Practice, Practice, Practice
It took me about a full year to feel comfortable taking photos of Roy. I have a million terrible photos of him ha! He actually liked getting his picture taken so I would just take him all over the house and practice.
I also practiced on my friend's new babies (bless them, HA!). By the time Penelope arrived I had taken quite a few newborn photos so I felt super confident taking photos of her.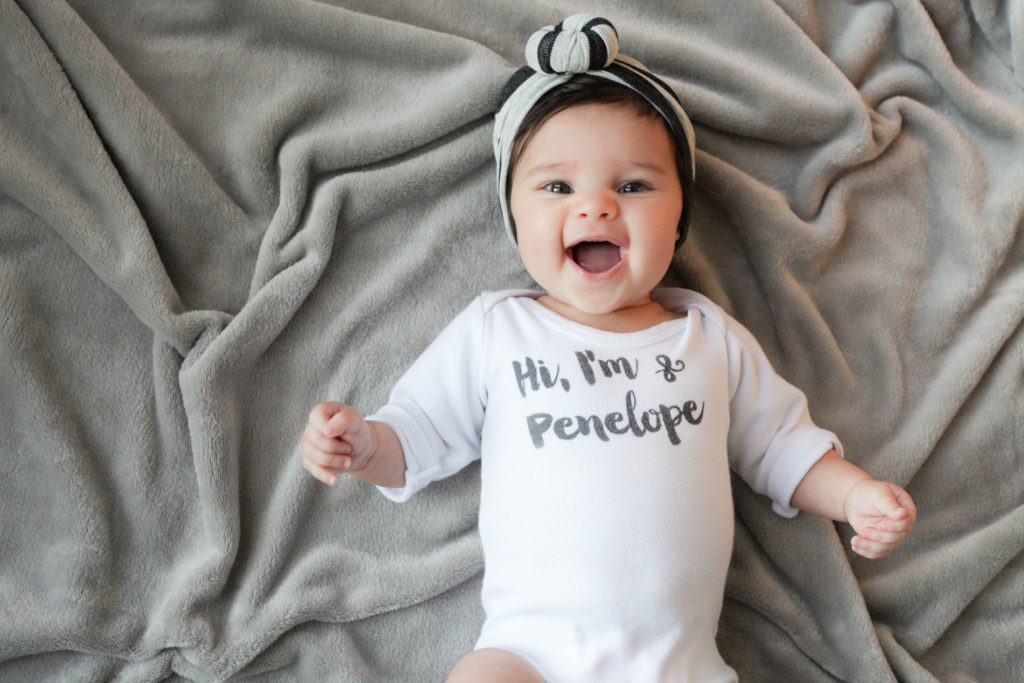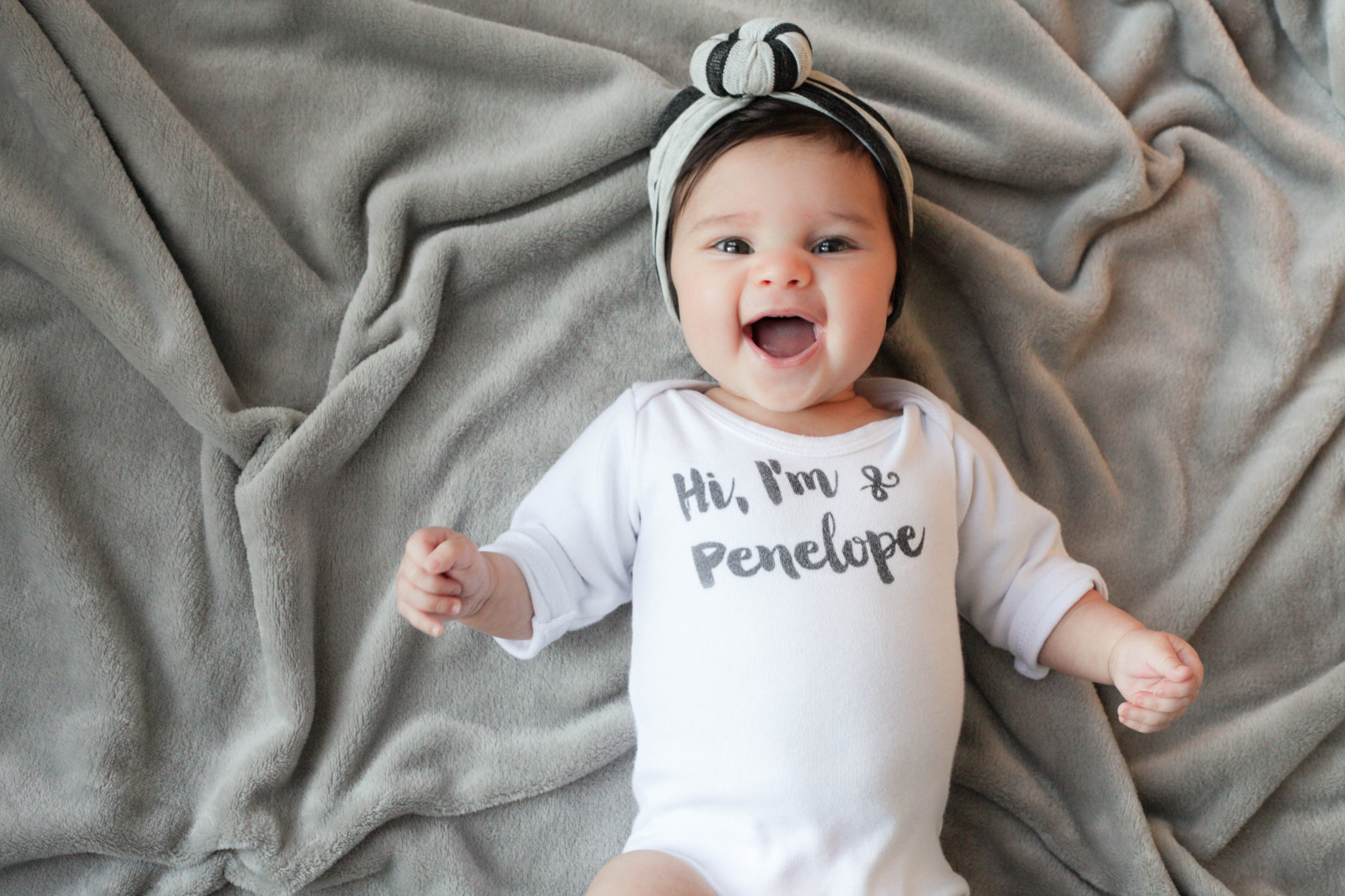 3. Capture Them Doing What They Love
Years from now you'll love finding pictures of them playing with their favorite toy or reading their favorite book rather than 400 photos of them smiling at the camera (although those are cute too!).
Move them to rooms with good light and let them play! They'll have fun doing what they like to do and you won't get frustrated trying to get them to look and smile.
This is one of my favorite kinds of photos to take! Roy LOVES balloons so capturing him is a ton of fun (and also good practice capturing him in motion).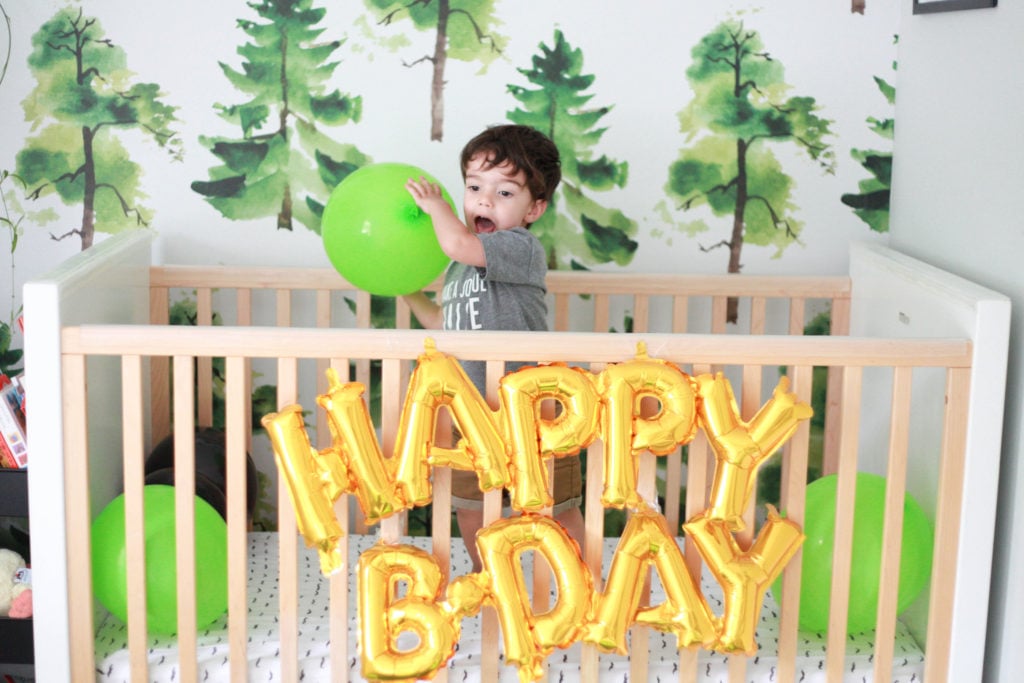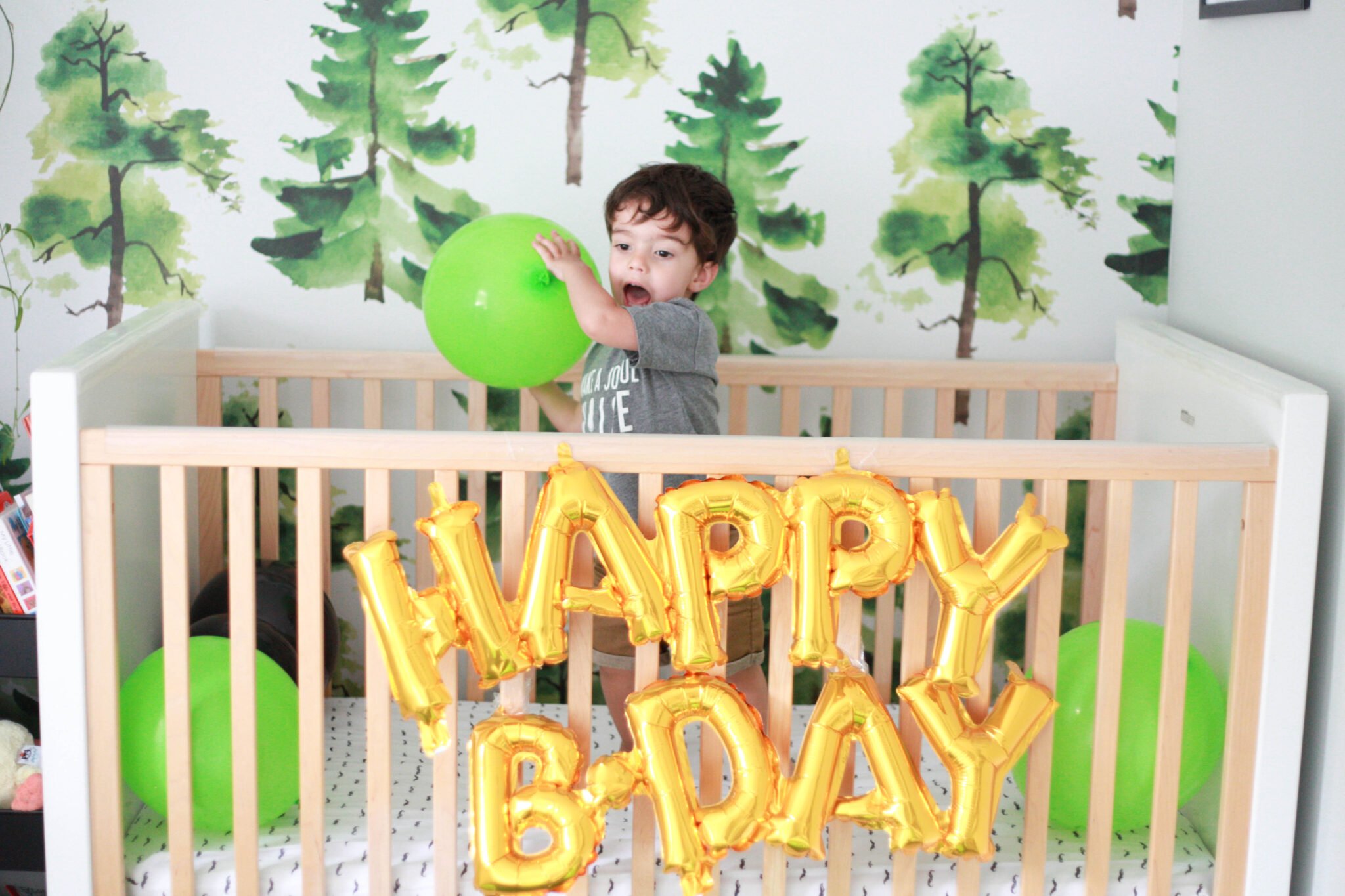 4. Clear The Clutter
Look around the room. Is there laundry out? Toys everywhere? Dirty dishes visible? Clear the clutter.
Move out everything that can be moved so the space is clean and distraction free. You'll be able to see your kid way more than the clutter surrounding them.
For this photo of Penelope and her cousin (aka her twin since they were born so close together!), I made sure there wasn't anything too distracting around them. I shut the door so you didn't see down the hall and moved a plant that's typically by the mirror. I could have laid down a white blanket to cover up the rug but since this was their fun birthday shoot I kept it down.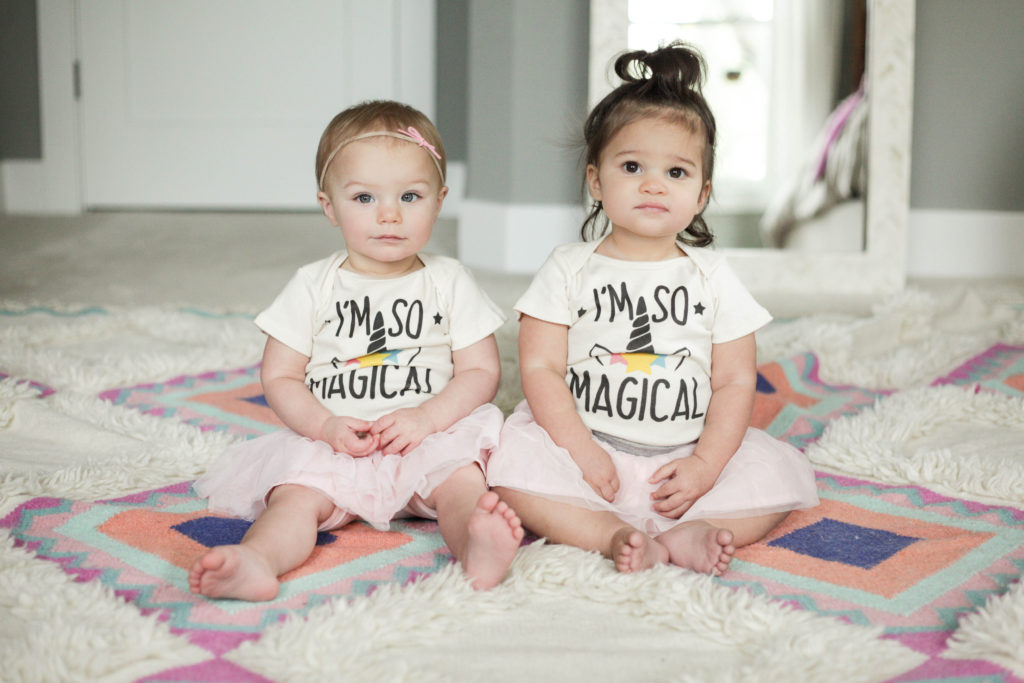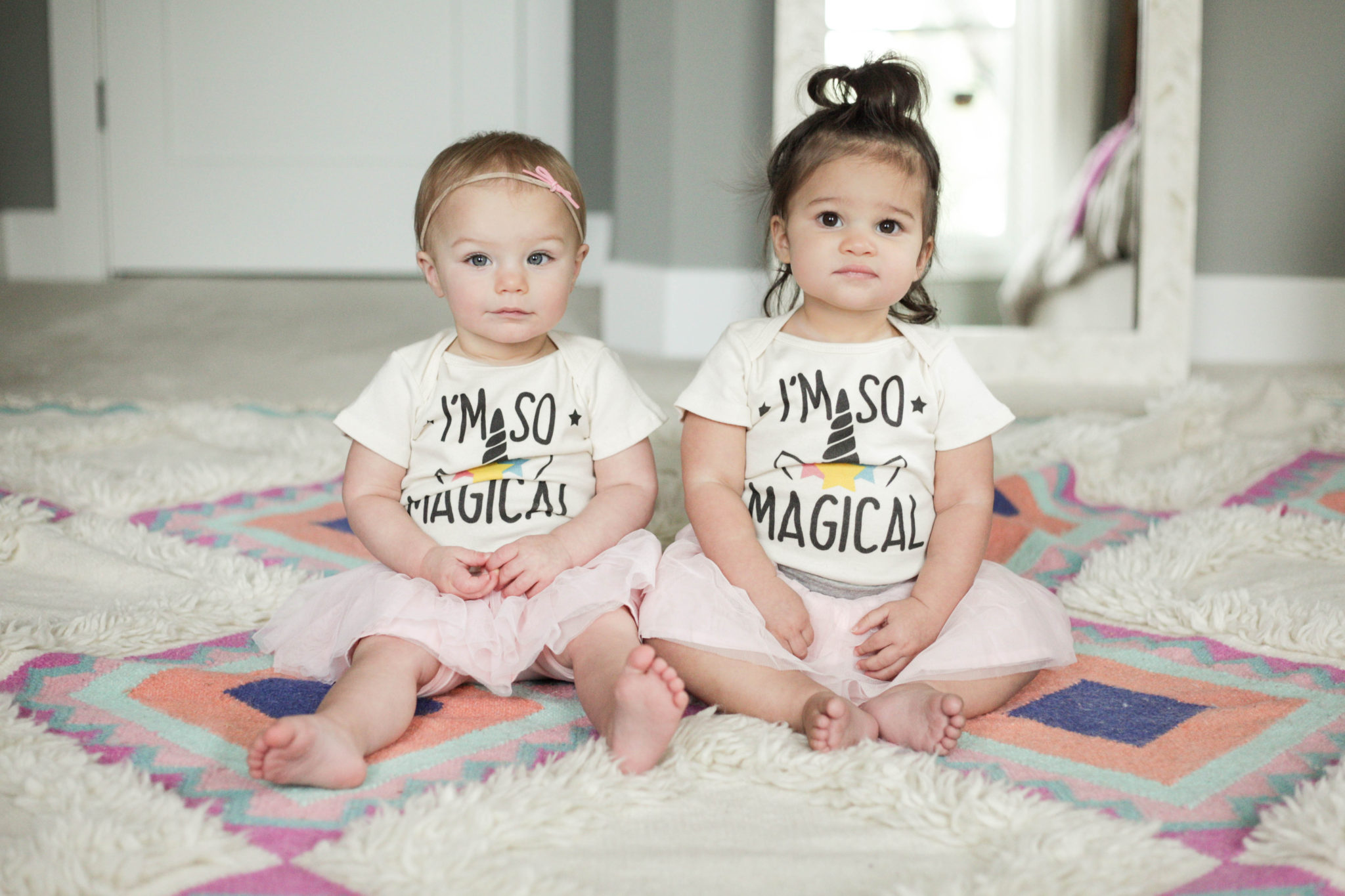 5. Get Down To Their Level
So often we take photos above our kids. Yes, this can look cool but what happens if we get down to their level? The whole picture changes! You see things on their level which is so fun!
Sit down or even lie down, and see what you can capture!
It's not always easiest to squat down a take photos but getting different angles is so worth! Once the kids start sitting up on their own I always try to do some laying down and some sitting.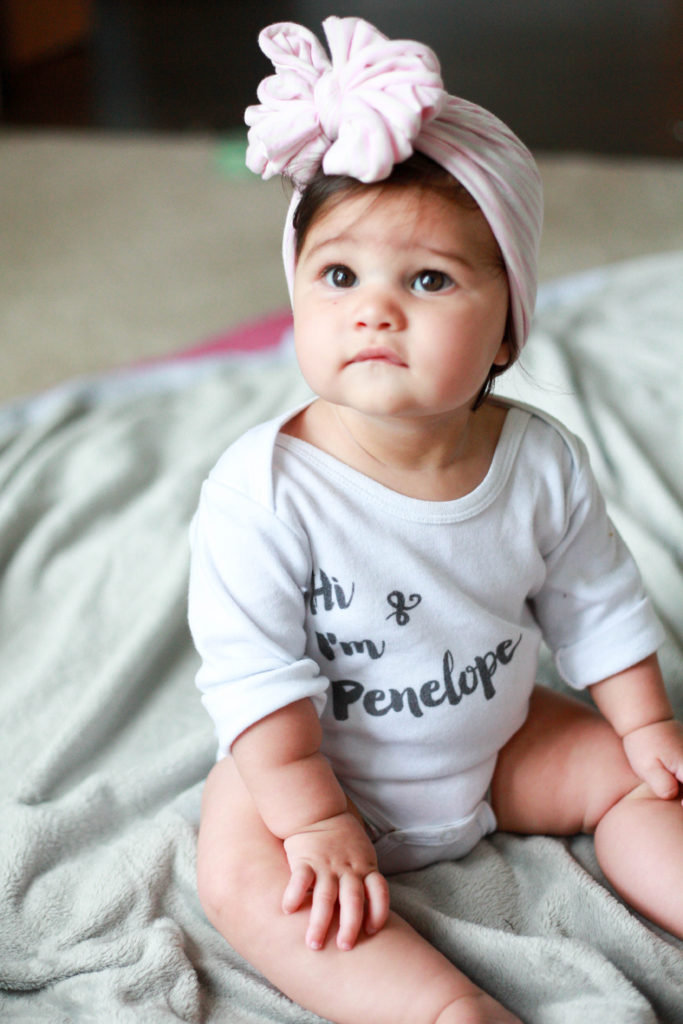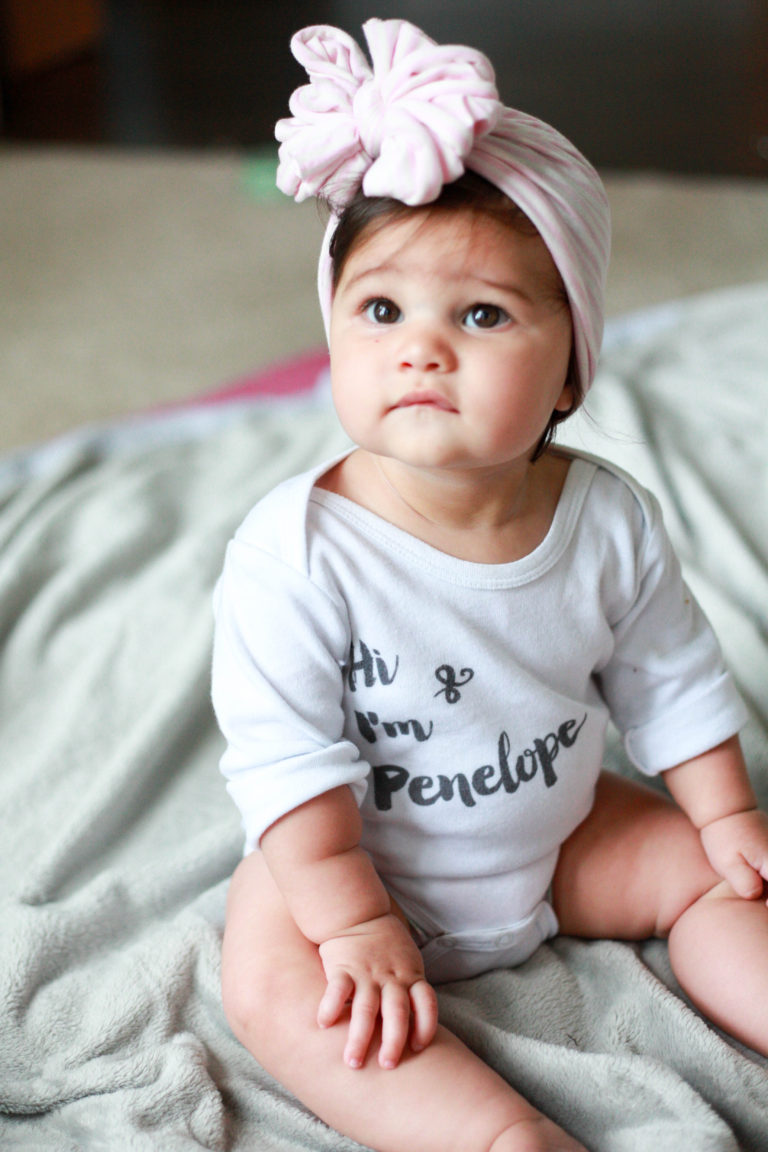 6. Get Close
Those eyelashes, little toes and adorable nose all need to be captured. Don't be afraid to take a step (or 3) in to really capture your little on in all their glory. Not every photo needs to be close but try a few!
The one of Roy was an accidental closeness! He kept walking toward me and I kept shooting. This was when I still had a lot to learn so it's not perfectly in focus but I love getting his little teeth and the wisps of his hair!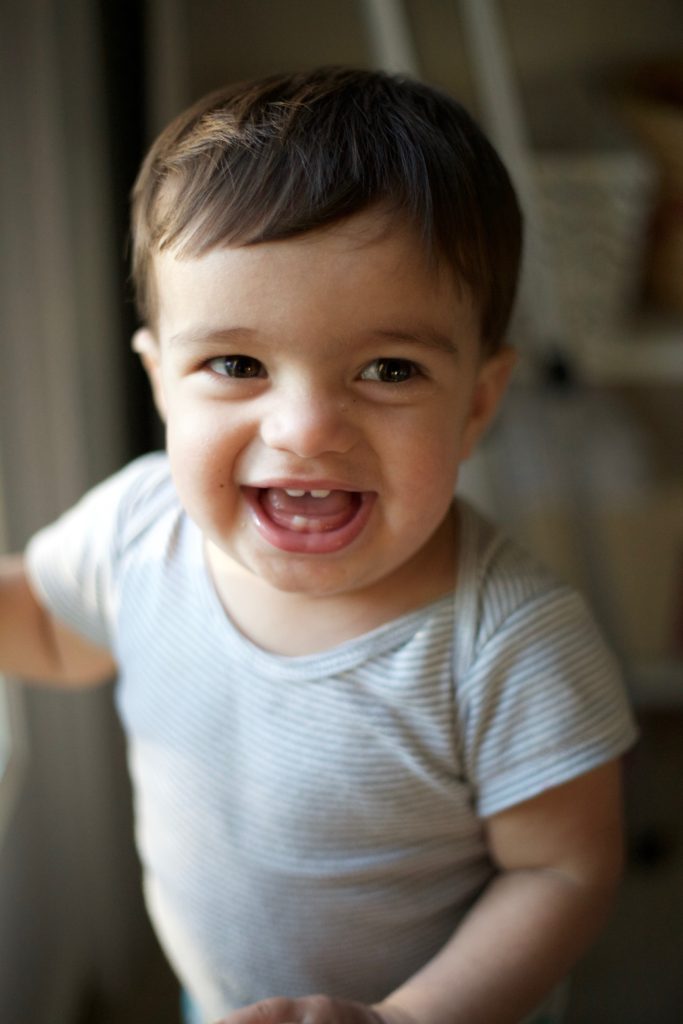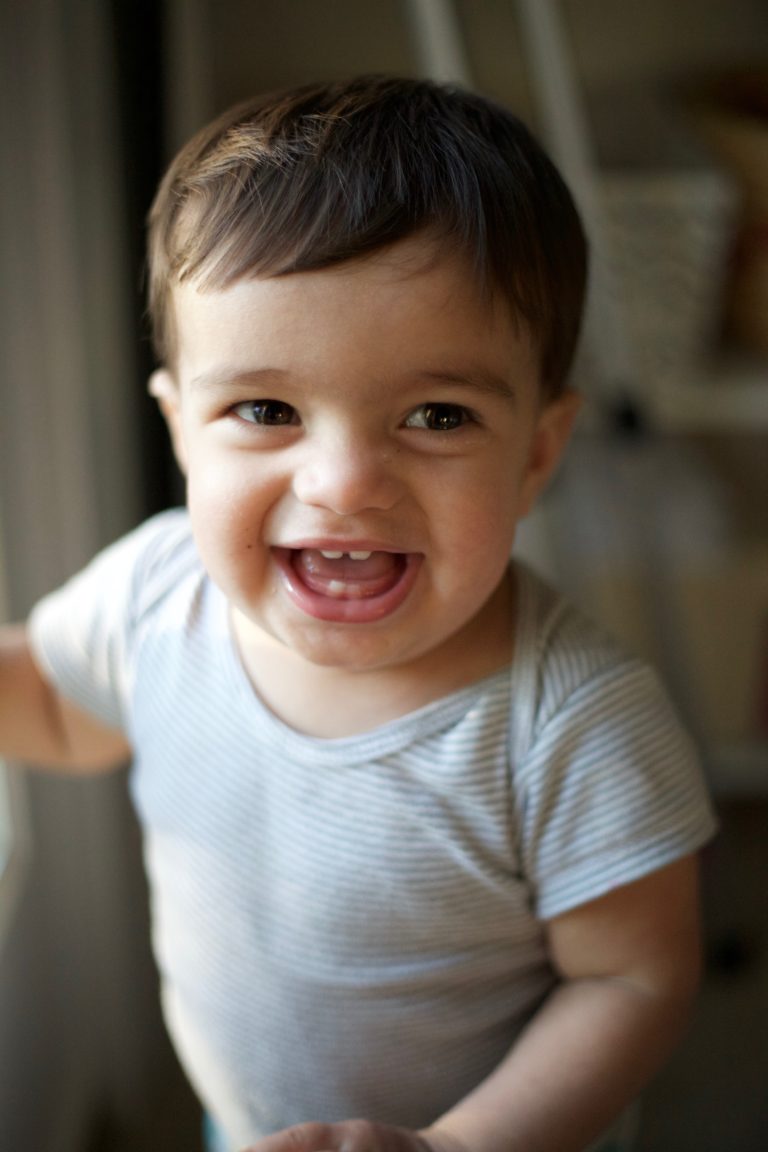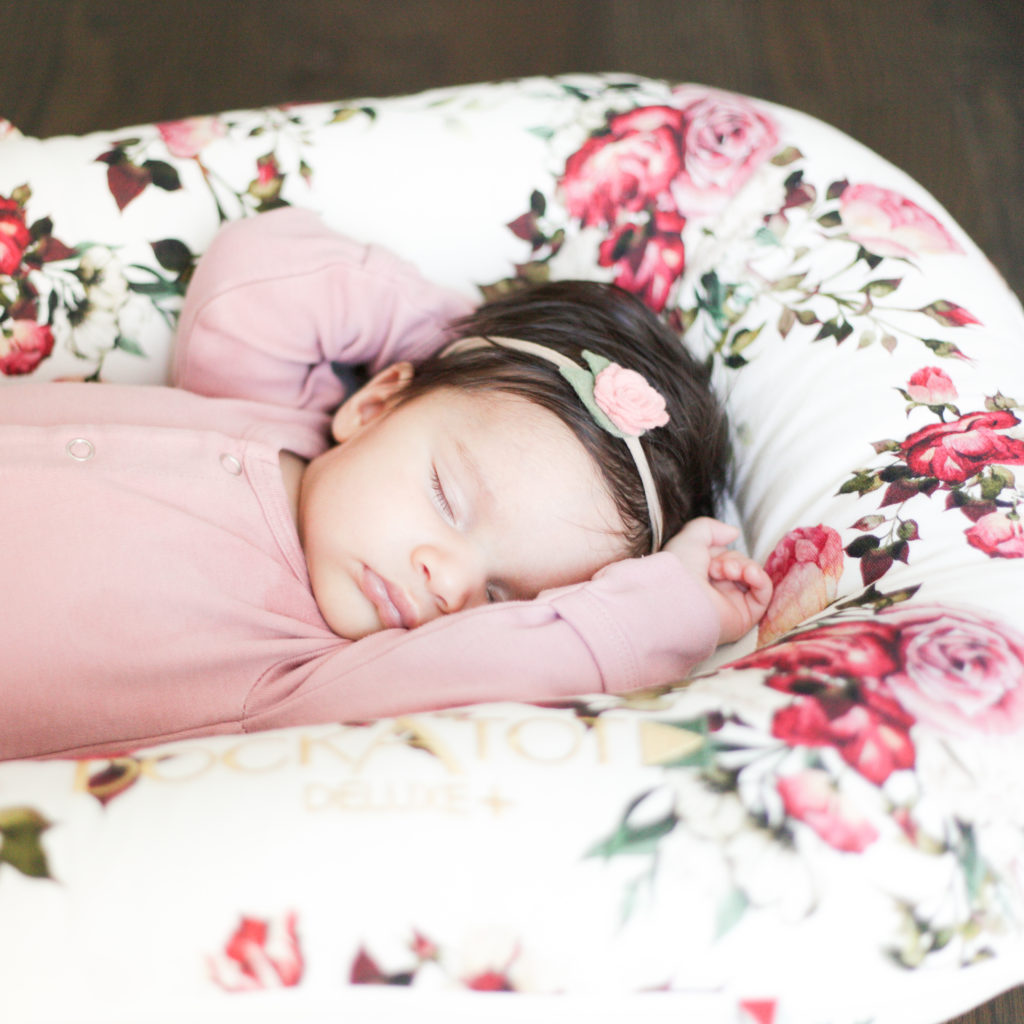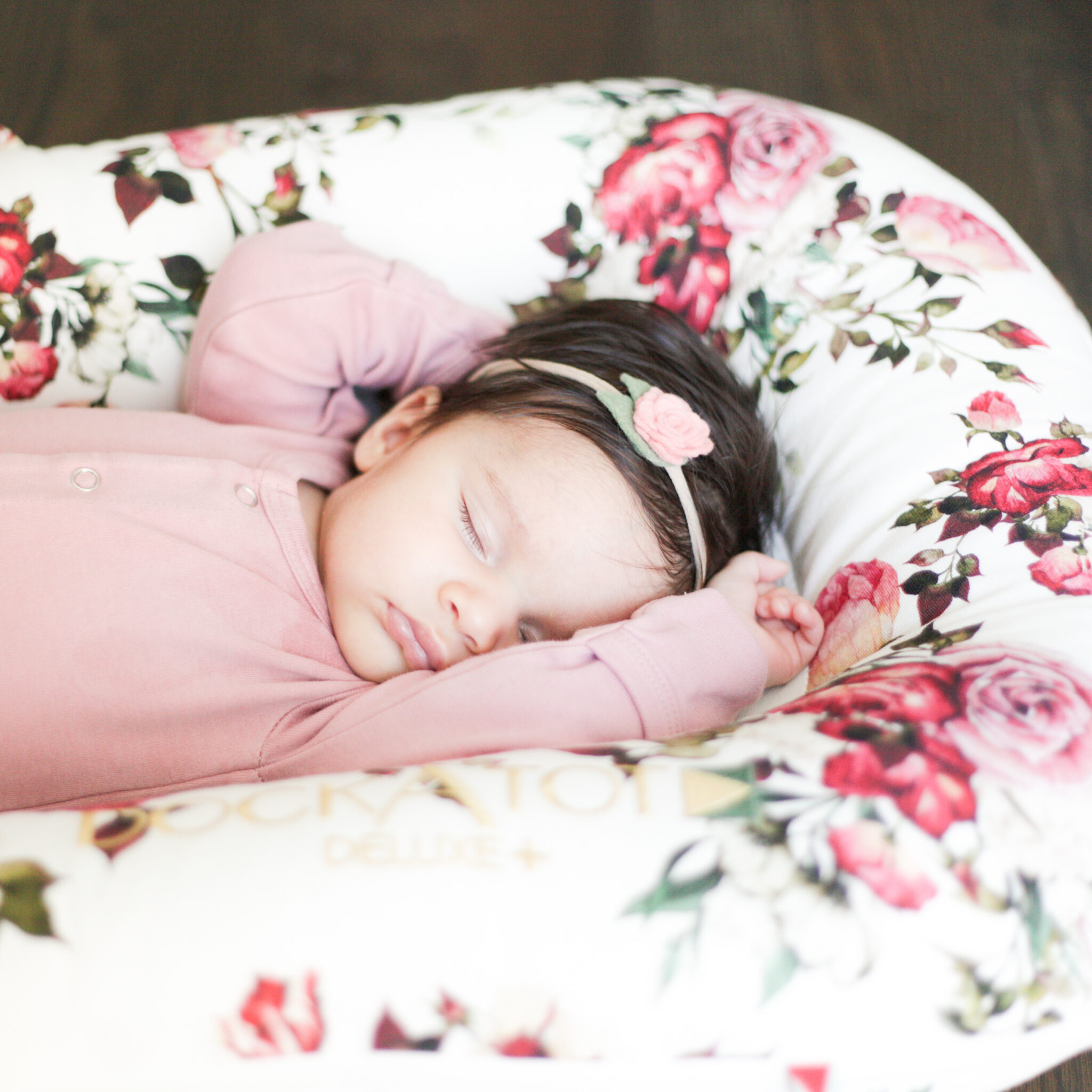 7. GET IN THE PHOTO
I know, it can be hard but do it! I actually do a lot of self timer shots and, thanks to my job as a blogger, have the opportunity to get photos of me and the kids frequently. It's such a blessing to be in these shots rather than to just have ones of just my kids or of just Rishi and the kids!
This photo was actually taken by a self timer (you can see my remote in my right hand haha!)! I set my camera up on a tripod right in front of our giant patio door which is all windows and started shooting!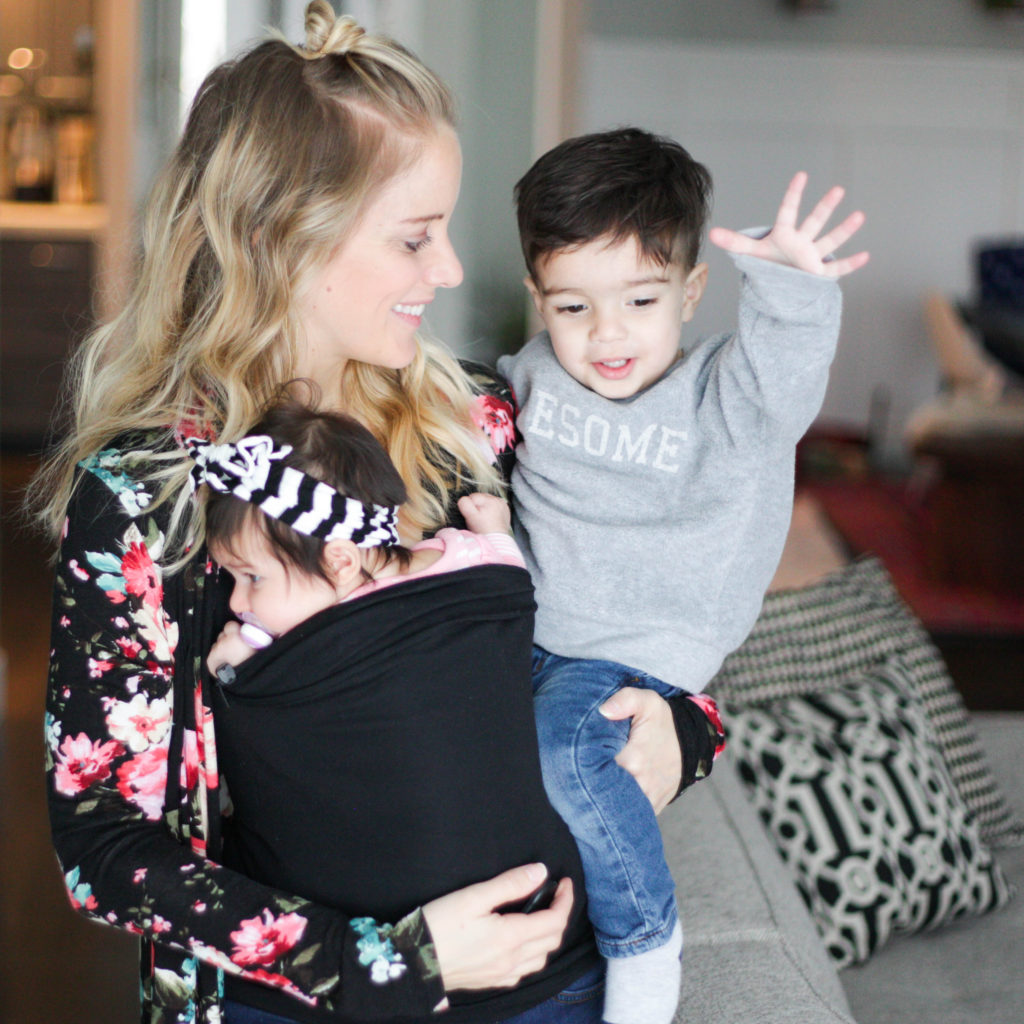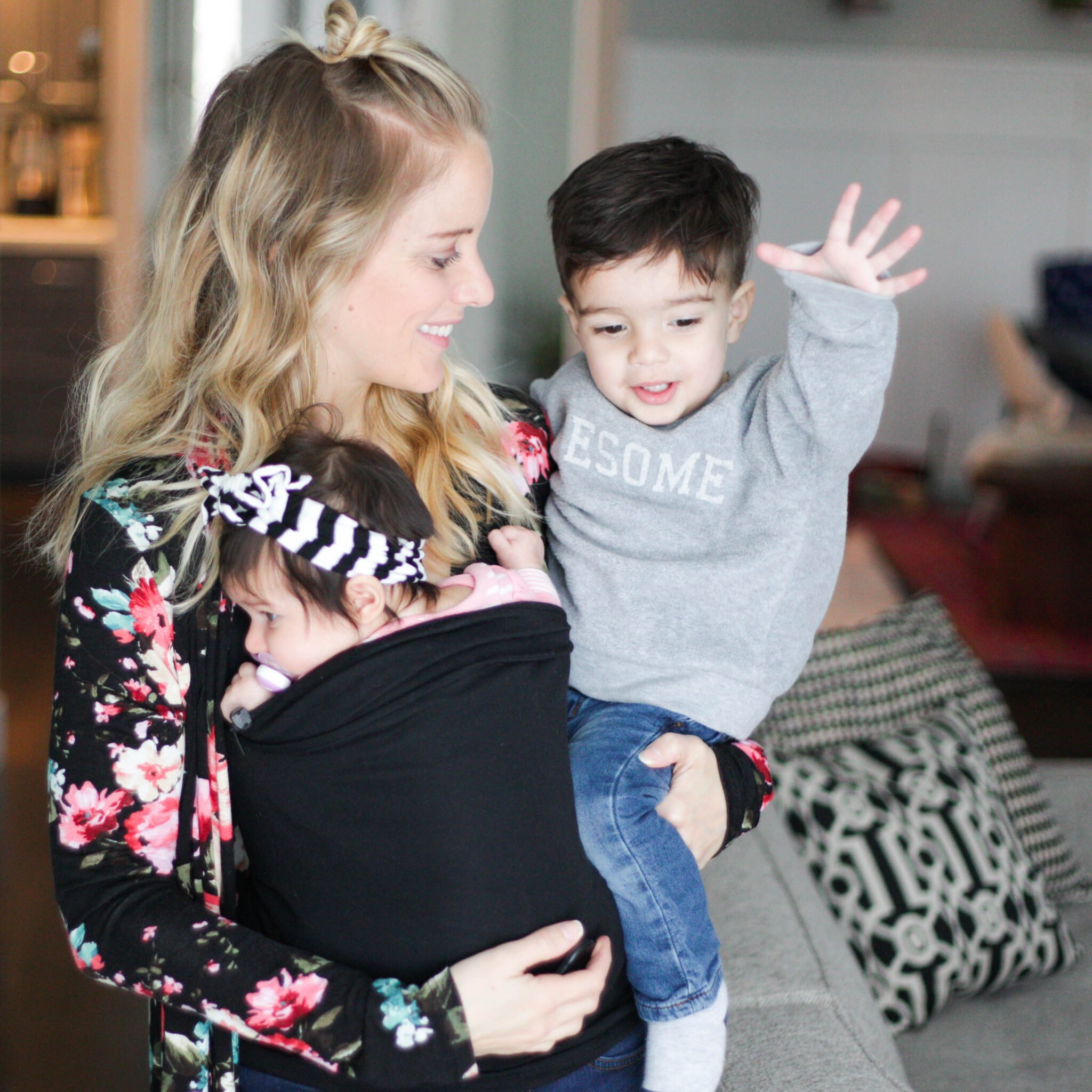 I hope these tips help you know how to take better photos of your kids!
What are things that helped you out when you were learning? Be sure to check out 7 Things Nobody Tells You About Having Kids post!
As always, thanks for reading and sharing!
Jen