One of the most common questions I get asked about is how to start a blog. I've been blogging off and on for over 10 years – crazy, right? My very first blog was all about spending a year not spending any money on anything unnecessary. Being a fashion lover, let's just say that blog didn't last too long. 😉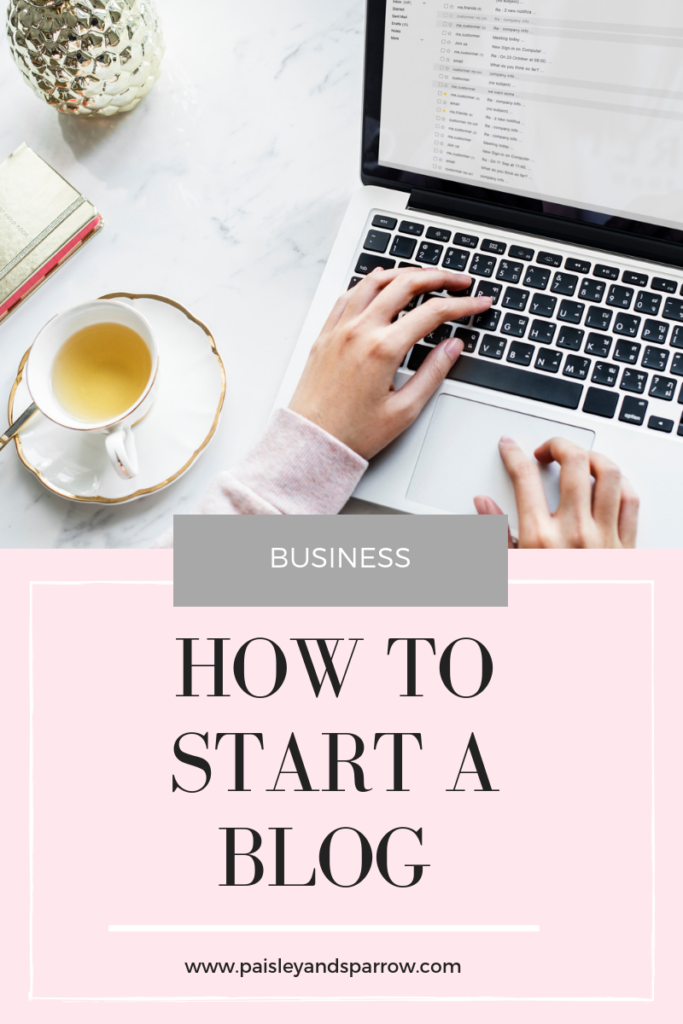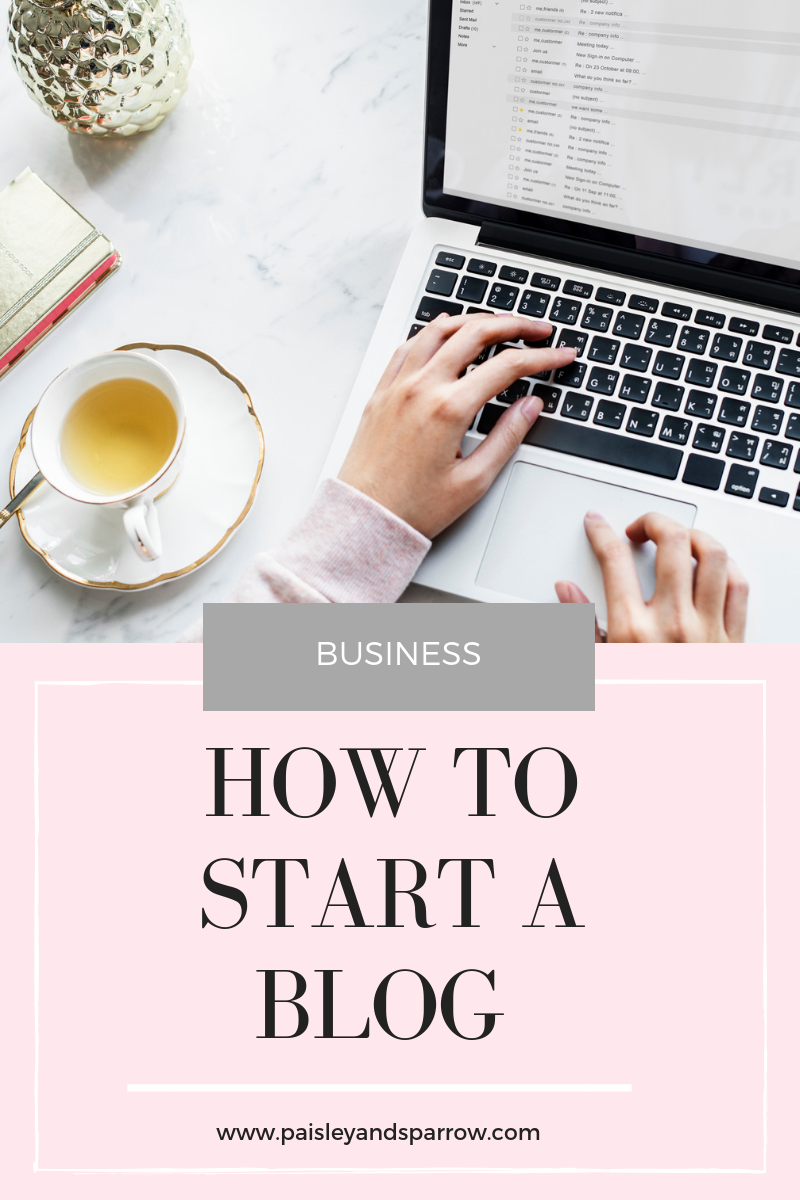 Starting a blog is actually way easier than you think! You can get it all set up in less than a day – likely less than an hour!
This post is going to be part 1 of a multiple post series. If you're using your blog just for fun and you want a creative outlet to share your thoughts you don't need the follow up posts. However, if you want to be able to make some money blogging, these posts will be for you!
In the follow-up posts, I'm going to teach you about how to use Pinterest to get traffic to your blog, the ins and outs of SEO, how to use affiliate marketing to get sales from your blog and even how to to pitch yourself to brands to get paid to promote your favorite brands!
But first, let's talk all about how to start a blog!
How to Start a Blog
1. Determine a name and register your domain.
This may be the hardest thing to do – ha! Deciding the name of your blog can be a challenge! Be sure to google the name to see what pops up when you search it, check Instagram, Facebook, etc to see if the username is available and make sure it has longevity (for example: Are you using your name? If you're a single woman but would change your name if you get married would you want to change your blog name too? Just something to think about).
Assuming you've already landed on a name, you need to claim your domain. I use GoDaddy for my domain as well as my blog host. I've been with them for years now and have had zero issues with them! I've also heard really good things about Bluehost but can't speak from personal experience about them.

I won't go through the step by step instructions on paying for your domain name and setting up your account in case you want to go with Bluehost or another host (and also because I'm fairly certain you're savvy enough to navigate their sites if you're savvy enough to want to start a blog ha!).
2. Connect to WordPress
There are tons of different blog platforms to choose from but I will always recommend WordPress. Luckily when you choose a Managed GoDaddy WordPress account, WordPress is already installed for you!
If you need further help on this, check out this post or even just chat with GoDaddy directly! They're super helpful and can answer even the silliest questions (trust me, I've asked them!).
3. Pick a Theme
This is one of the most common misconceptions of blogs – you DON'T have to create your blog from scratch! There are tons of different themes you can buy and just edit the colors, images, etc.
The best place to find on is on etsy. Search for "blog themes" and you'll find hundreds pop up. I love these and these. Look for brands that have multiple positive reviews and a way to see the blog "live" so you can get a feel for it.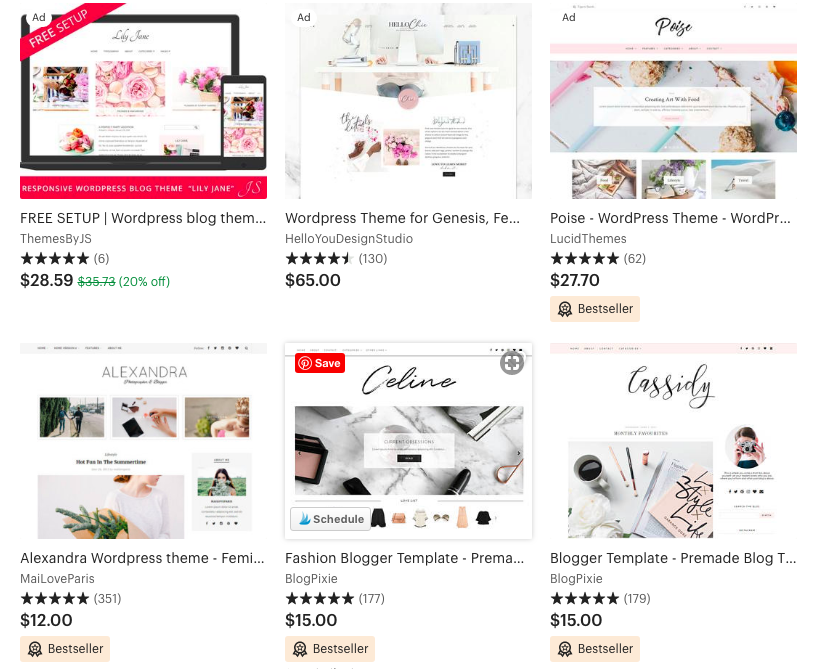 4. Install and Customize Your Theme
Your purchase of a theme should come with a detailed outline on how to install it (and if it doesn't, don't buy it!). Use those instructions to install it and get to customizing it! Add your blog name and some good photos.
5. Get to Know Your WordPress Dashboard
This can be a confusing thing, I know! There are tons of different sections so I'll help out with the basics.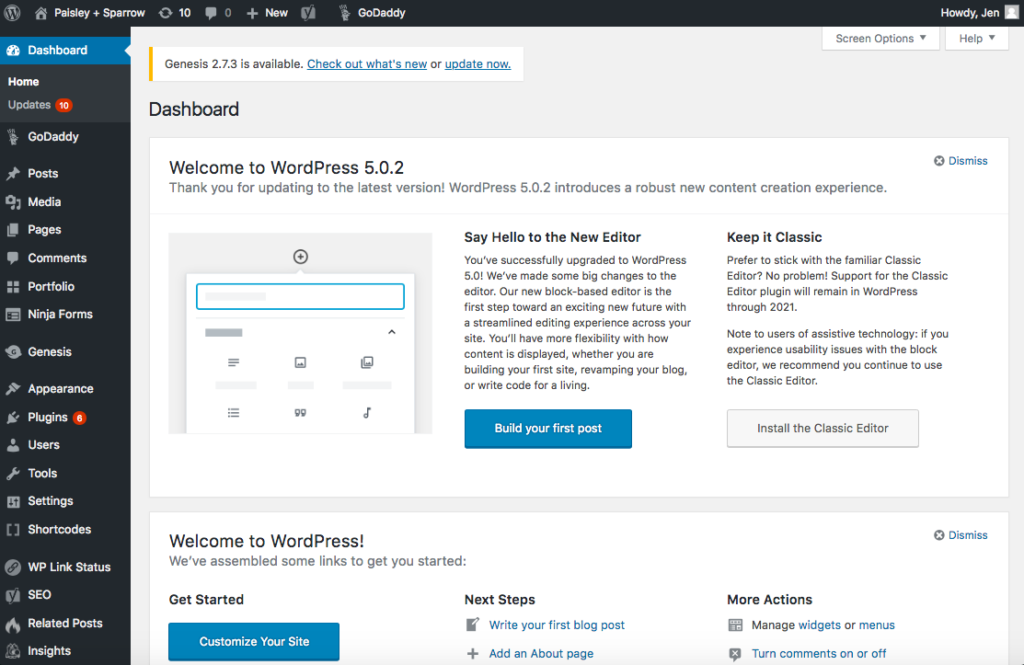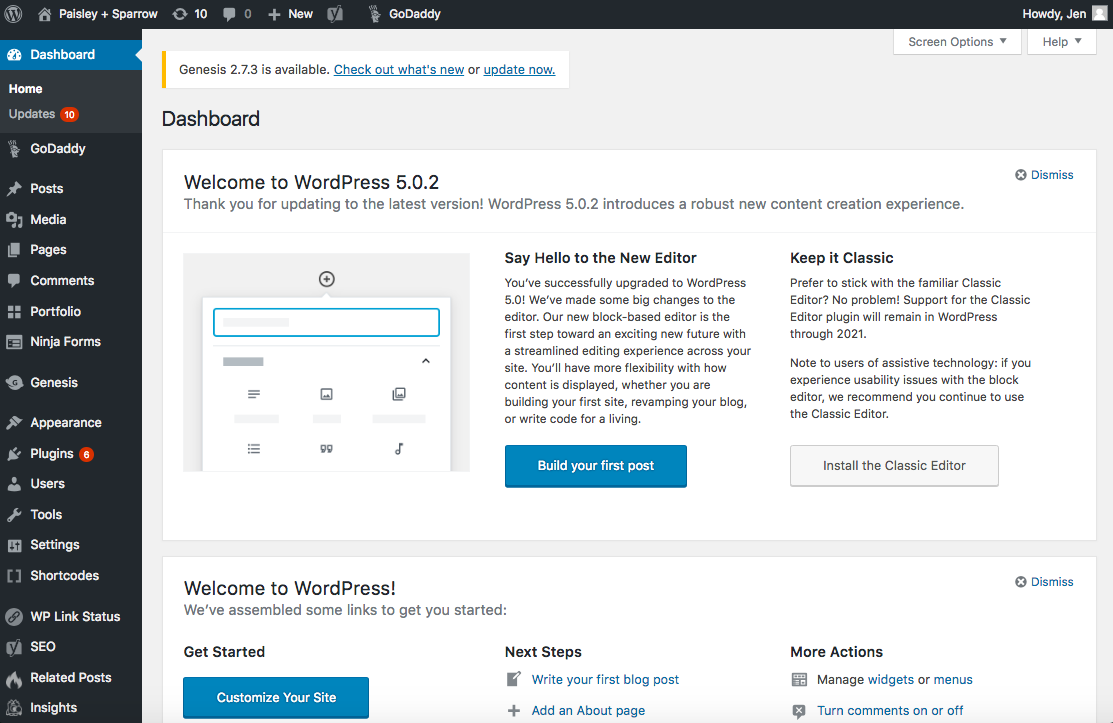 Posts – Here is where you'll create your blog posts. You can save drafts (so you can work ahead or keep track of ideas you have!), schedule posts (if you finish a post on a Wednesday but want it published on a Friday, simply schedule it) and see all of the posts you've ever created here.
Media – This is where all of your photos/videos. I rarely use this button on my dashboard, rather I add media directly in my blog posts.
Pages – Want to create an "about me" page or a place for your privacy policy (both things you really need to have!). This is where you'll do that.
Comments – Yay, comments! I always approve all of my comments before they show up on my site. SO if someone leaves a comment I have to approve it, delete it or mark it as spam. You'll likely get a lot of spam comments so you can use some spam blockers if you get annoyed with them
I don't use Portfolio or Ninja Forms.
Genesis – This is where your theme details are. These can also be updated in "Customize Your Site".
Appearance – This is full of tons of different things. Many of these can also be updated in "Customize Your Site" which is the easiest way to do it so you can see updates in real time. This section includes things like "Menu" (aka your top bar so my "Style, Home, Family, etc".), and Widgets (my sidebar, search bar, etc). I recommend starting in the "Customize Your Site" section first before trying to do things here.
Plugins – There are thousands of really cool things you can add to your site – many of which are plugins! My Instagram Feed on the bottom of my blog is a plugin, how to sign up for my newsletter is a plugin, etc. Your theme will likely have recommendations on what plugins you'll need/want for your site to function best. Don't go overboard on this! Simple is oftentimes better.
Users– If you ever have someone help you with your blog on the backend, this is where you'll add them.
I rarely use Tools.
Settings – The general info for your blog. Enter your tagline and timezone here.
That's about it! When you add plugins, some of them will show up below these. That gives you easy access to them when you need to update or reference them.
5. Start writing!!
Blogging is a ton of work, especially if you want to make money off of it! But always remember why you started – to share your love of whatever the topic of your blog is with people all over the world. Make small, attainable goals (like blog once a week) until it becomes a habit and add more! And always remember to have FUN!
I hope this helps you know how to start a blog. I'm sure you probably have followup questions so please leave a comment below! I'll be sure to answer all of them that come through.
Now be sure to head over to How to Use Pinterest for Blogging!
Thanks for reading!
Jen