Today I'm partnering up Arin Solange at Home and Navy Patten as well as a few other mama bloggers to share how we all balance social media and our families! It looks different for everyone so be sure to swing by each girls' blog to see how they do it. Links are all at the bottom of this post!
Having a job where your life is out on display pretty much all the time is weird. I always find it funny when people recognize me or the kids when we're out in public or when people I know in real life comment about something I shared in my stories or blog when I see them!
Balancing what I share on social media and on the blog can be a delicate thing. It may look like I'm sharing a LOT but what people see is just a very small amount of what my life is actually like.
I never want my life to look like it's perfectly put together but sometimes it's just not appropriate to share glimpses of times when Rishi and I are in a disagreement or when our kids are having a rough day! Figuring out what and when to share things is something that I'm always balancing and it's constantly changing.
Here's a few ways how I balance social media in my everyday life.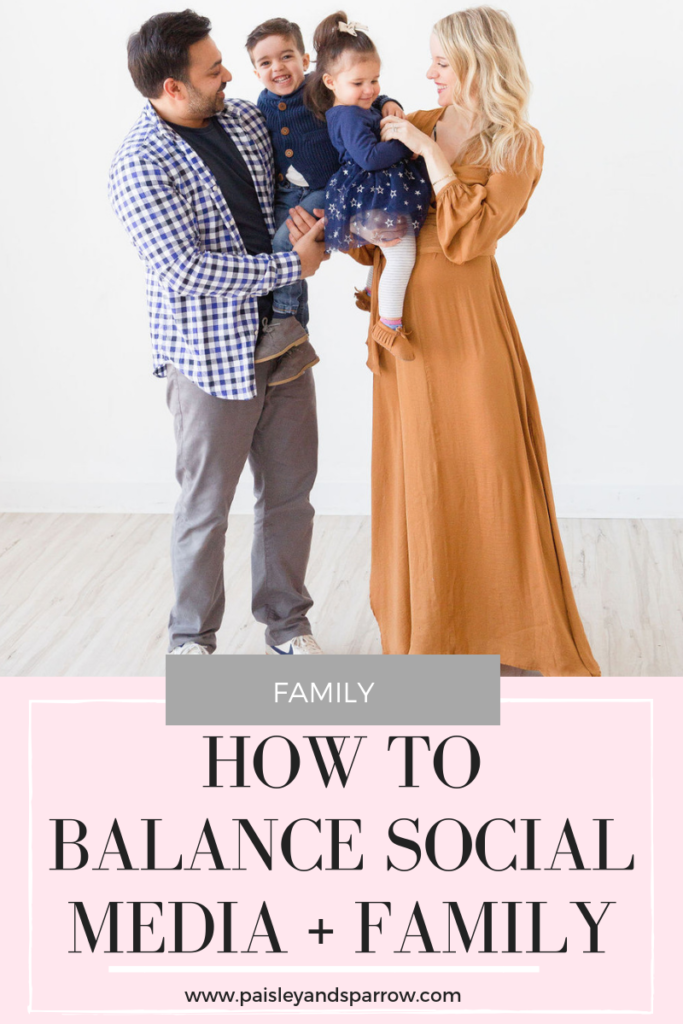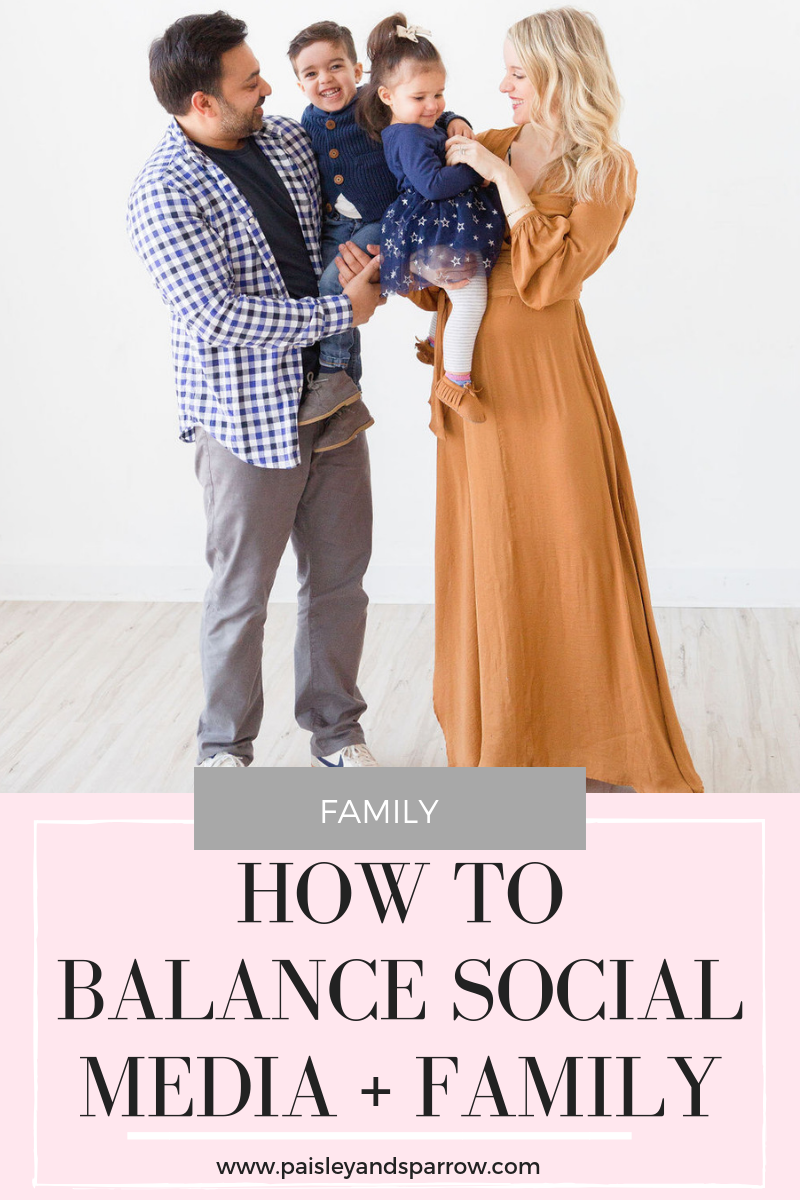 Social Media + Marriage
When it comes to social media and my marriage, I always run everything that involves Rishi by him before sharing it. He didn't sign up for his life to be shared with thousands of people so I do my best to respect that and make sure he's fine when I share a photo, video or story that includes him.
Obviously there are times when I've learned things in our marriage that I'll share without asking him but generally I get his input on these topics.
I also do my best to not make him take all of my photos but sometimes it just makes sense for him to snap them rather than hiring a photographer. We've learned that I need to give him ample warning that I'll need photos taken rather than just springing it on him since it's his least favorite activity, especially when we're in public!
One unique thing about our relationship is that I'm constantly learning about Indian culture as well as what being in a biracial marriage is like. He helps me share about experiences related to his culture (like the kids' annaprashan ceremonies) or Indian weddings we've been to. I love being able to share what I learn with you all so that's one really fun part of our relationship!
Social Media + Our Kids
My kids are included all over my blog and social media but I try to do it in a respectful way.
If they don't want their picture taken or to be part of a video I never make them do it, even if I need them to for a brand partnership or something. I'll just try again another day (or an hour later because toddler's change their mind so quickly!).
I've shared some challenges we've had and ways we've dealt with it as a way to help other parents. I've learned so much from other moms on Instagram or other blogs so if I can share some tricks to make bath time easier or constipation not quite so bad for another mama, I'll share it. We don't pretend like we have it all put together so the more I can help others learn I'll do what I can!
Rishi and I have check ins now and then about what I'm sharing and if it's ok. I never want him to feel uncomfortable when I share them. One perk of me sharing our kids is now that he's been traveling for work a ton more he really enjoys seeing videos of the kids on my stories since I'm not super great at sending him ones throughout the day!
I do my best to not be on my phone too much when I'm around the kids. There are times when it's impossible to not be and other times I'm just scrolling to scroll. Something I've realized is some of our best times together is when I don't have my phone near me! It's always something I'm trying to get better at.
Balancing My Time
I feel very blessed that I'm able to afford a nanny to come a few days a week with what I make with my blog. That helps me be more present on the weekends when we're all home together and not have to spend hours working. Rishi's work schedule does not allow for a lot of family time during the week so being able to be together as a family on weekends is pretty important to us.
There's definitely times that I have multiple brand project due at the same time or having issues with my site or something and need to work while the kids are around or on the weekends but that's not the norm.
I also love that my kids can grow up having me home part of the time but they can also see me creating a job for myself! I want them to realize that with hard work they can do whatever they want to do.
Being able to be home with them is a huge blessing but I also know that I need my own thing to work on to help keep me sane, especially since Rishi has such a long work day. Being able to be gone for a few hours a couple times a week doing something creative and productive allows me to be a better mom!
Overall I think balancing social media and my family is an always evolving thing. Some days I have it all put together, other days I'm a hot mess!
Constantly checking in with myself and Rishi help keep me on track and doing the best I can!
Now head on over to some of my favorite blogger moms to hear their take on balancing social media and their family!