It's been awhile since I've done one of my Friday's Five and today I'm sharing some of my fall favorites with you!
This week I got hit with a nasty bug so I haven't been able to be out and about as much as I had planned. Poor Rishi ended up doing the overnight feeds for Miles both the night before his birthday and the night of his birthday! He's a saint!
We're gearing up for Penelope's 2nd birthday party tomorrow (which we do with her "twin" cousin who's 3 weeks older than her and also Rishi). There's been a ton of balloons being blown up for a balloon garland, tassel garlands being strung and all sorts of Minnie Mouse birthday decor being displayed! It's so much fun having a niece with such a close birthday and we love hosting these together!
Ok on to my 5 fall favs for this lovely Friday!
Paisley + Sparrow is a participant in the Amazon Services LLC Associates Program, an affiliate advertising program designed to provide a means for sites to earn advertising fees by advertising and linking to Amazon.com. This post may include affiliate links which means I may earn a small commission if you shop using the links below at no additional cost to you. Thanks so much for supporting me and this blog!
Favorite Fall Nails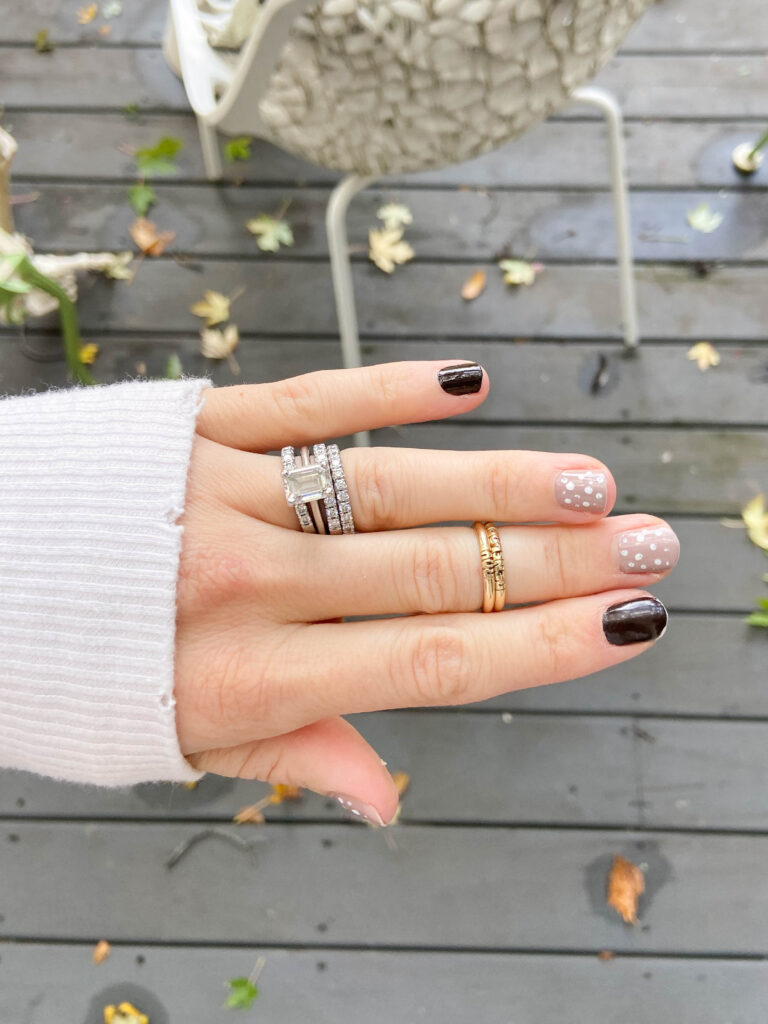 Starting with fall inspired nail colors. I saw this style of manicure on Pinterest and did my best at recreating it! It's not perfect but fun to have on for a couple days.
The lighter nail color is "merino cool" and the darker is "little brown dress", both from Essie.
Favorite Fall Dress
I wore this dress last week to the Fashionopolis fashion show sponsored by Lexus and it is my new fav! I love the long sleeves to help keep me warm and it would be equally cute with tights or these over the knee boots.
It's also currently on major sale at Macy's (also available from Nordstrom and they price match if you prefer to shop there!).
Favorite Fall Skirt
This will probably change again but I've been loving this double slit skirt! It's super forgiving around the waist (great for new mamas) and extremely comfy. I wore mine high waisted to help conceal my leftover baby bump and got a million compliments on it!
This skirt seems to be sold out in this color but is half off in coral!
Favorite Fall Blanket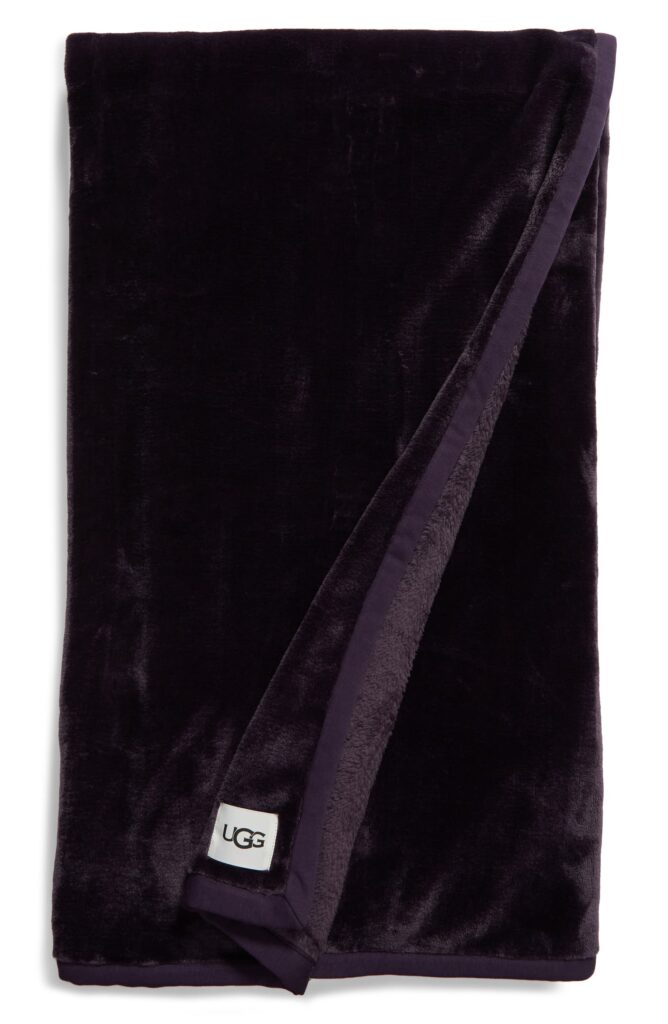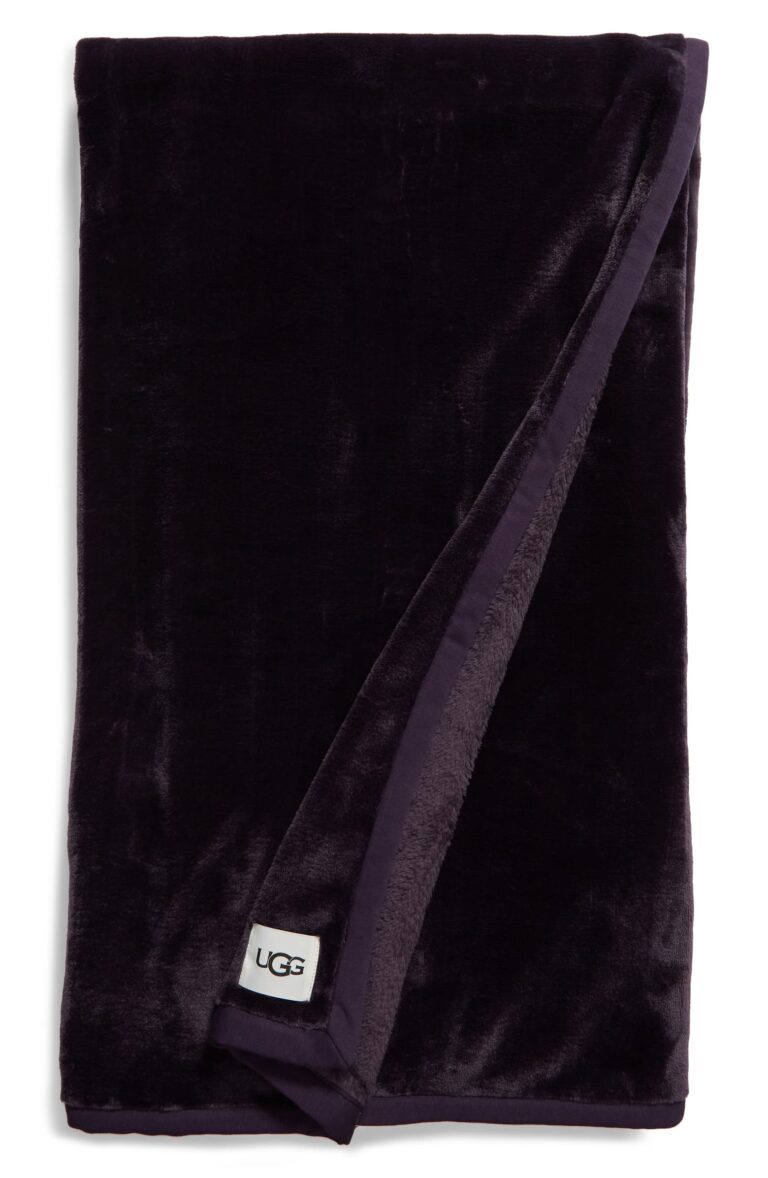 Ok, this Ugg blanket is actually Roy's and actually my favorite year round but I love it especially when the weather starts getting cool! It's perfect for cuddling up with the kids or draping on my legs when I work. Roy was gifted this from some dear family friends of mine and it's been a family favorite ever since!
Favorite Fall Food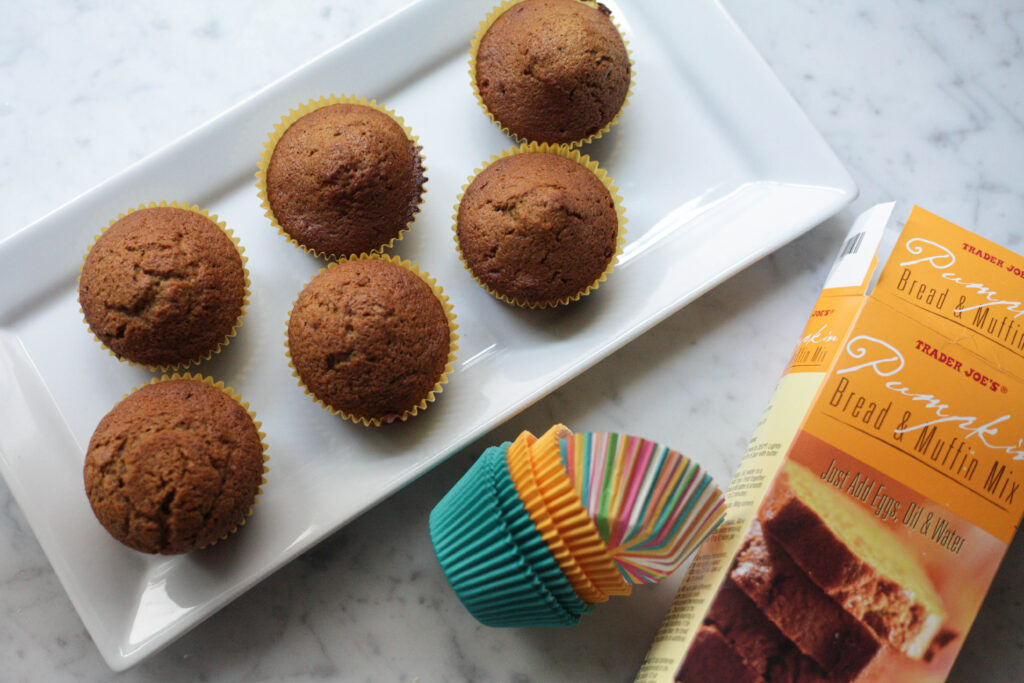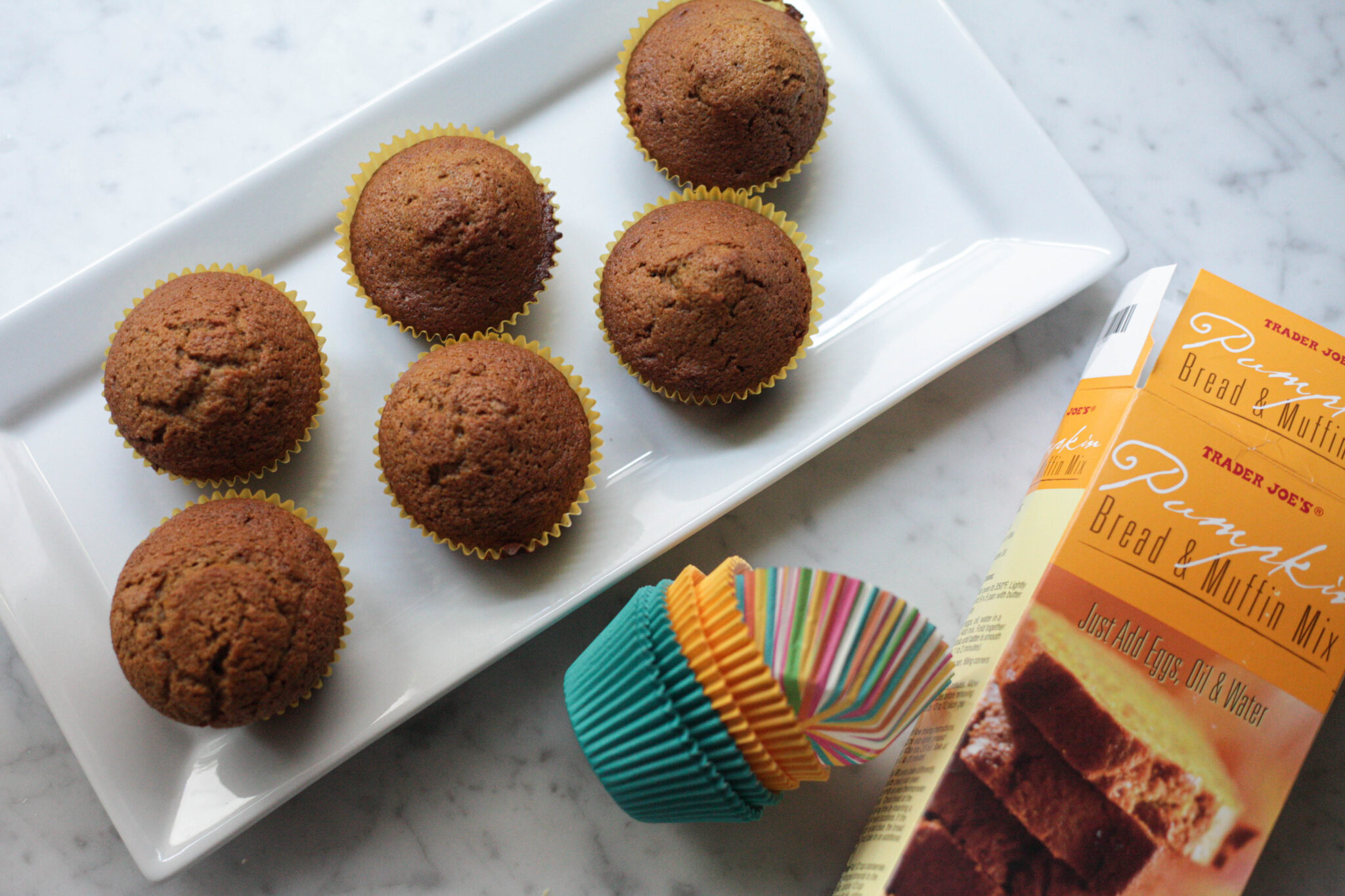 I have lots of favorite fall foods but this week the kids and I made some of Trader Joe's pumpkin muffins and I LOVE those! I also love how quick and easy they are to make.
Also: did you know you can get Trader Joe's products on AMAZON?? My mind was blown when I realized that! I don't make it to TJ's that often so this is perfect!
There's my Friday's Five, fall favorites edition! I hope you all have an amazing weekend!
With love,
Jen