I'm channeling my inner Oprah and doing a favorite things post!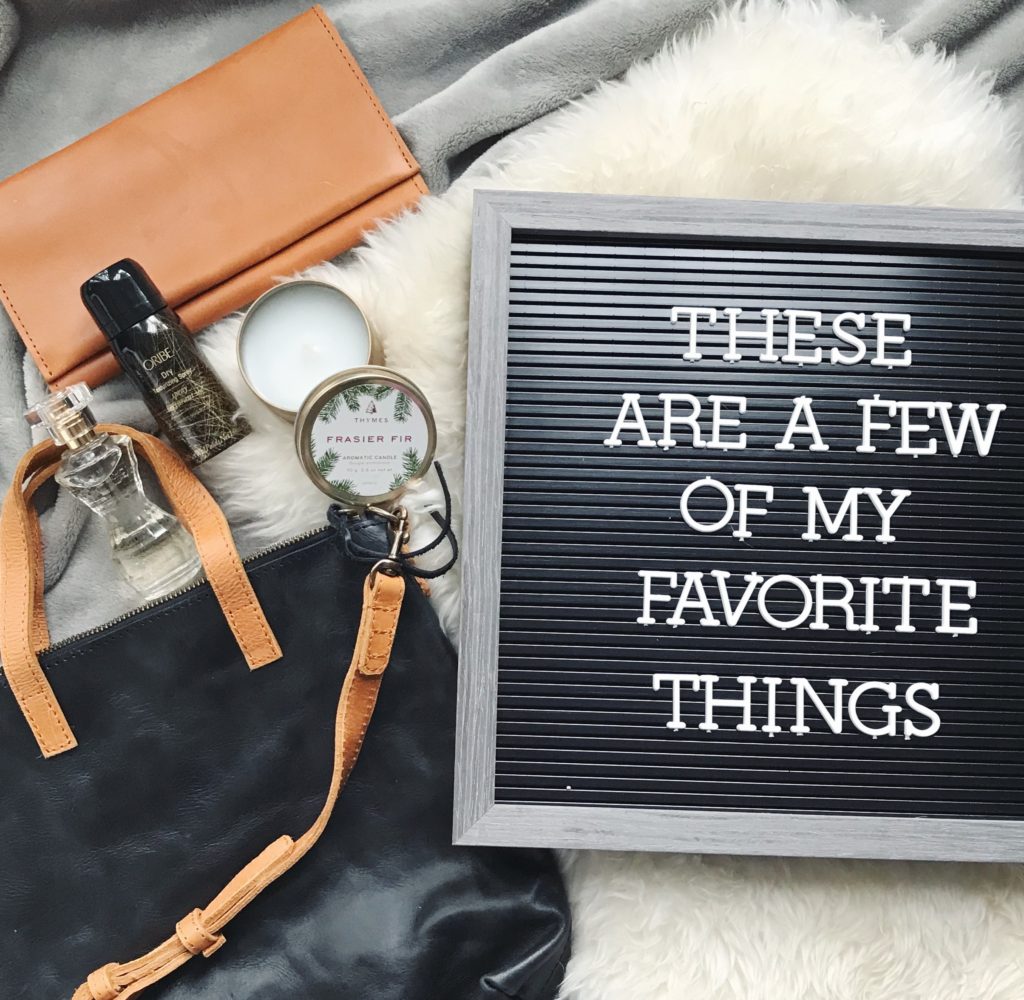 This post contains affiliate links. Thanks for supporting Paisley + Sparrow!
My girlfriends from college and I had a favorite things party (everyone brings a few of their favorite things to share with the other guests rather than specific gifts for each person). I've been mildly obsessed with everything in this photo and thought I'd share it!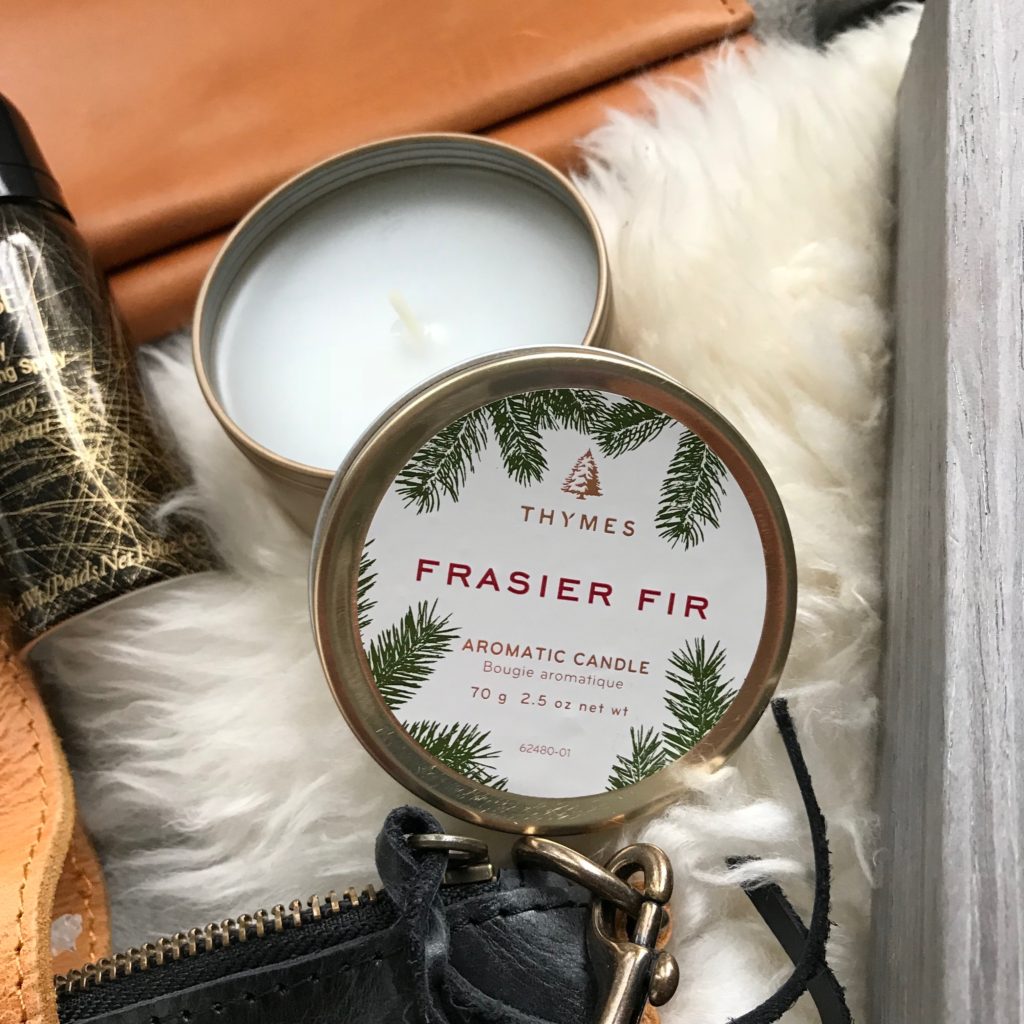 I picked it up a few months ago while out with a girlfriend and stashed it away in one of my Christmas decoration boxes. I lit it when we were decorating the tree and fell in love! It's literally Christmas in a candle!
I've tried tons of different kinds of candles to enhance the smell of the Christmas tree but this one literally does it. Rishi walked in the other day from work after I had the candle lit for a few hours and he said "man, that tree smells good". Not the tree, honey, not the tree. 😉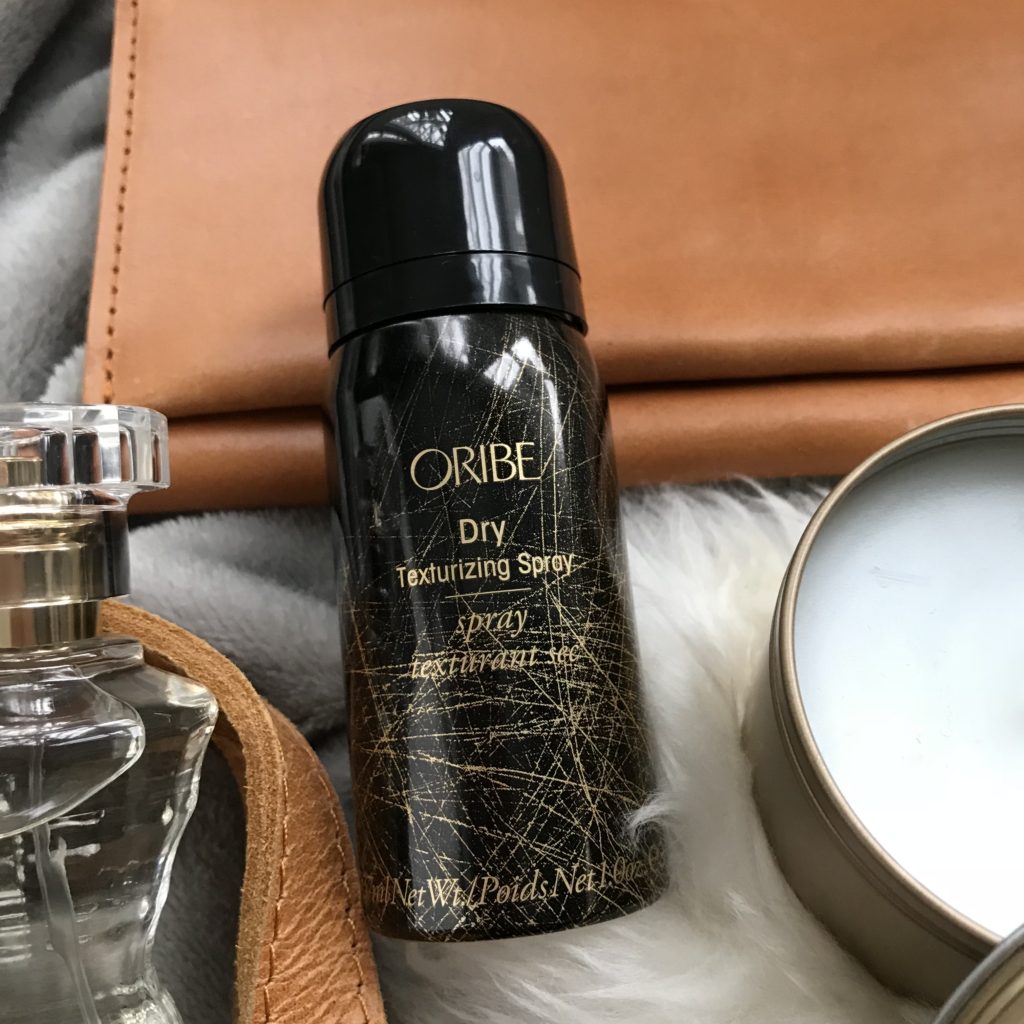 It's dry shampoo AND texturing spray in one! This one is a bit spendy but worth every penny. I use it even on days I wash why hair to give it some texture and hold my style a little better. Try it. You'll love it.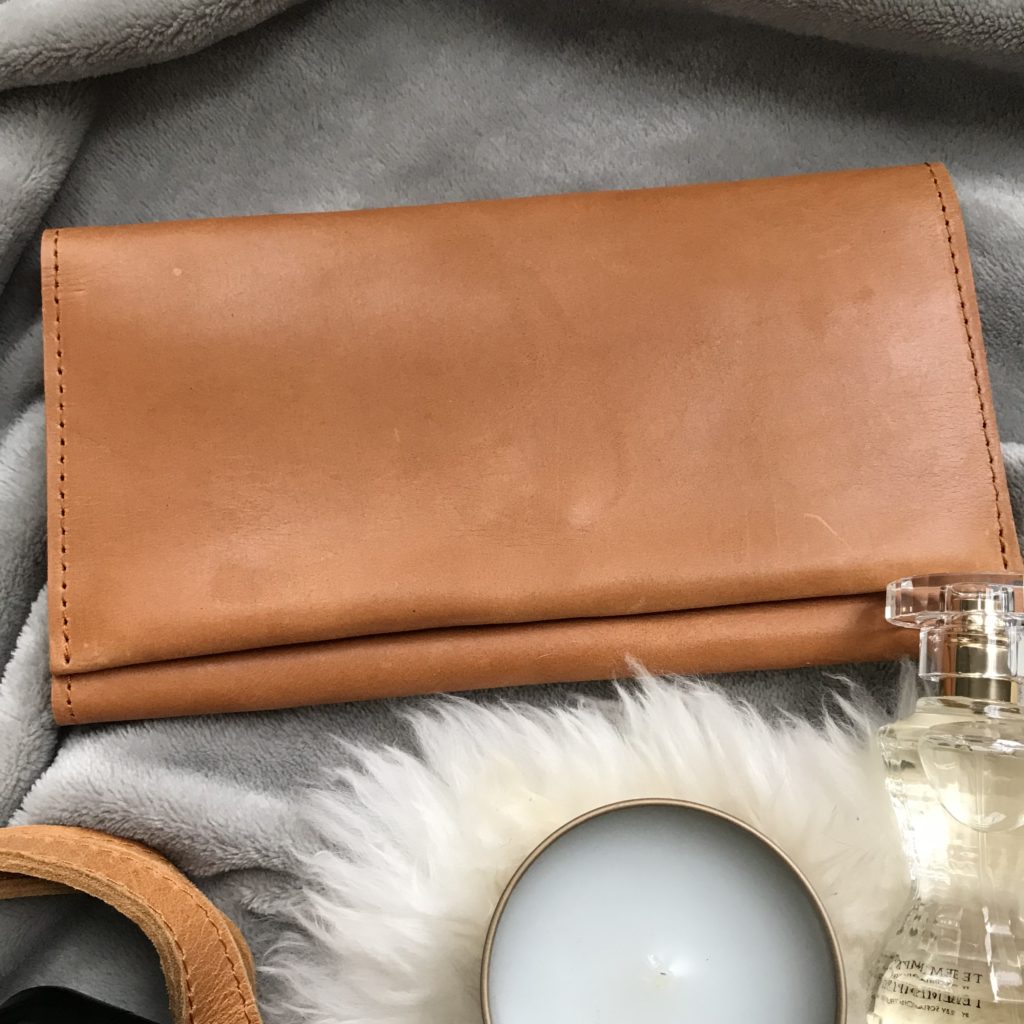 My wallet broke a few months ago so I busted out one of the Debre wallets from the shop. Let me tell you, I'm obsessed. I've never felt so organized in my life! There's enough slots for all of my essentials AND it holds my phone so I can just throw it in my wallet when I drop Roy off at daycare or need to run a quick errand and not take my entire diaper bag.
I've gotten tons of compliments on it too! It's pretty AND functional – what more could you want?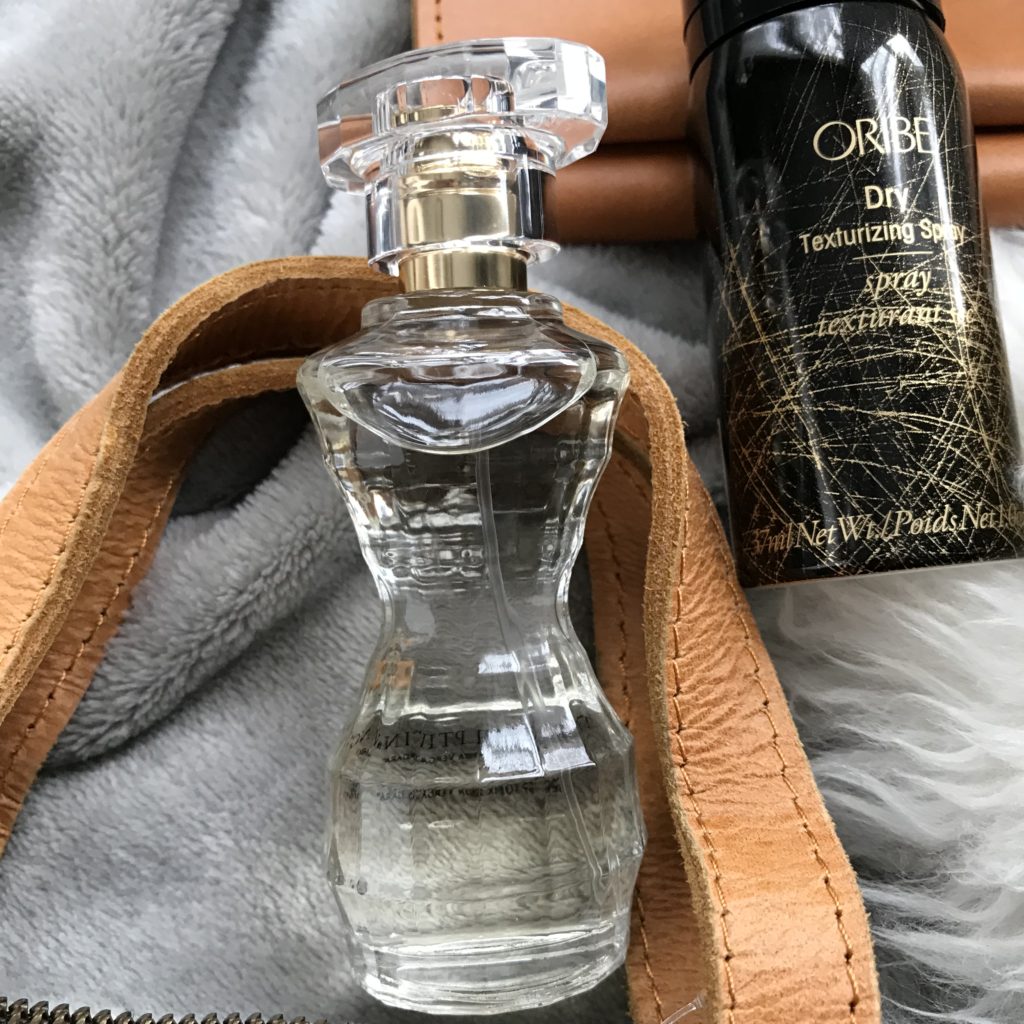 Fun fact about me, I don't buy perfume. I don't know why but it's just not something I do! I was sent the new Sofia Vergara Tempting perfume and I love it! It's not overpowering and Rishi likes it so it's a win in my book.
Some dear friends sent Roy the Ugg blanket when he was born but don't tell him that it's actually his because I use it ALL the time. It's the perfect size to get cozy in (sometimes I share with Rishi now that I'm not pregnant and giant…) and is literally the softest blanket I've ever owned. I didn't know Ugg made blankets but I'm so glad they do because this one will forever be my favorite!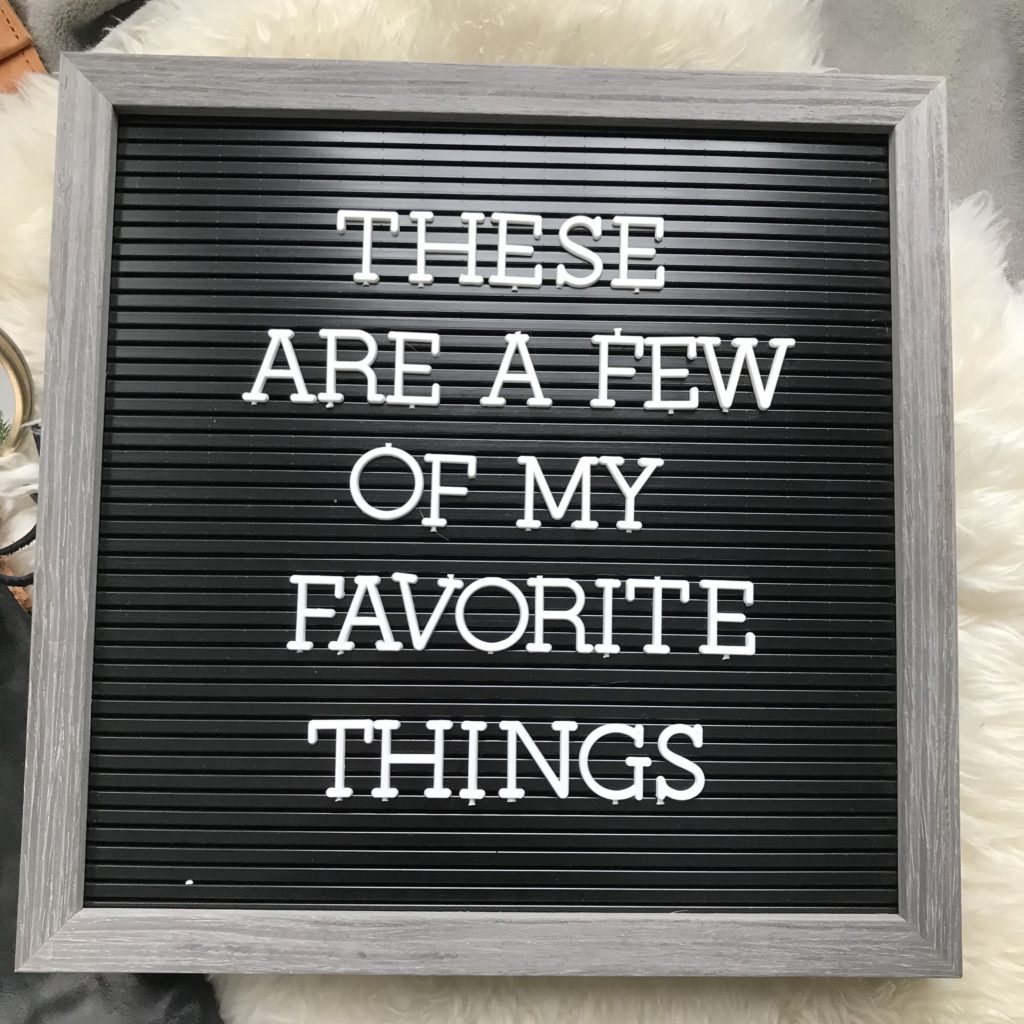 This is one of the gifts I received from my favorite things party! I've always wanted a letterboard and this one is small, easy to use and from Target so it can just happen to make it in your cart the next time you're out. 😉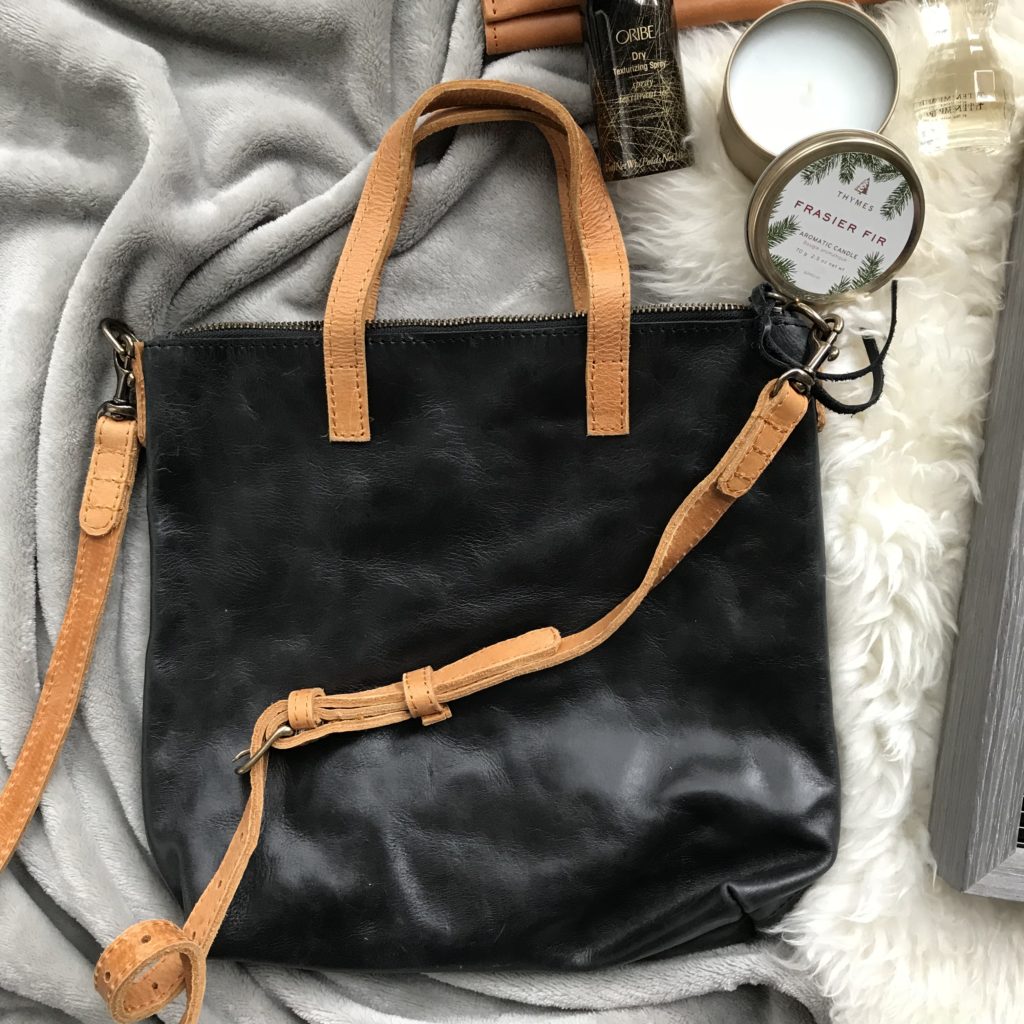 When I'm doing anything work related or need to carry kid crap (sometimes literally…aka dirty diapers haha!) I take the Mamuye tote. When I'm heading to brunch with friends or grocery shopping ALL BY MYSELF I take the Abera Commuter Crossbody. There's a zipper so my wallet and phone don't fall out, a crossbody strap to toss it across my body and is the perfect size for your essentials (and a little more because who actually only takes the essentials when they leave the house?). 😉
This little throw is technically a rug but I use it on a bench in our dining room to add some more texture to the room. It's just a fun little accessory that you could put on the floor, bed or chair!
So there you have it! A few of my favorite things! Have you tried any of my favs or are planning on it? Be sure to let me know!