Trying to decide if the velvet trend is right for you? Keep on reading for how I incorporated it in to my fall fashion wardrobe!
I'm really not one to jump on every new style trend that comes out the second it hits the runway. If it works for me and I love it, then heck yes I'll try it! But if it doesn't fit my personal style then I won't rush out and buy the latest and greatest fashion item only to have it sit in my closet or feel really awkward wearing it.
I've been kinda on the fence about the velvet trend that's popping up everywhere, but since I'm obsessed with layering pieces (hello fall!) and jackets lately (hello baby bump!) and have a friend who let me try out the new Cabi velvet jacket I decided to go for it.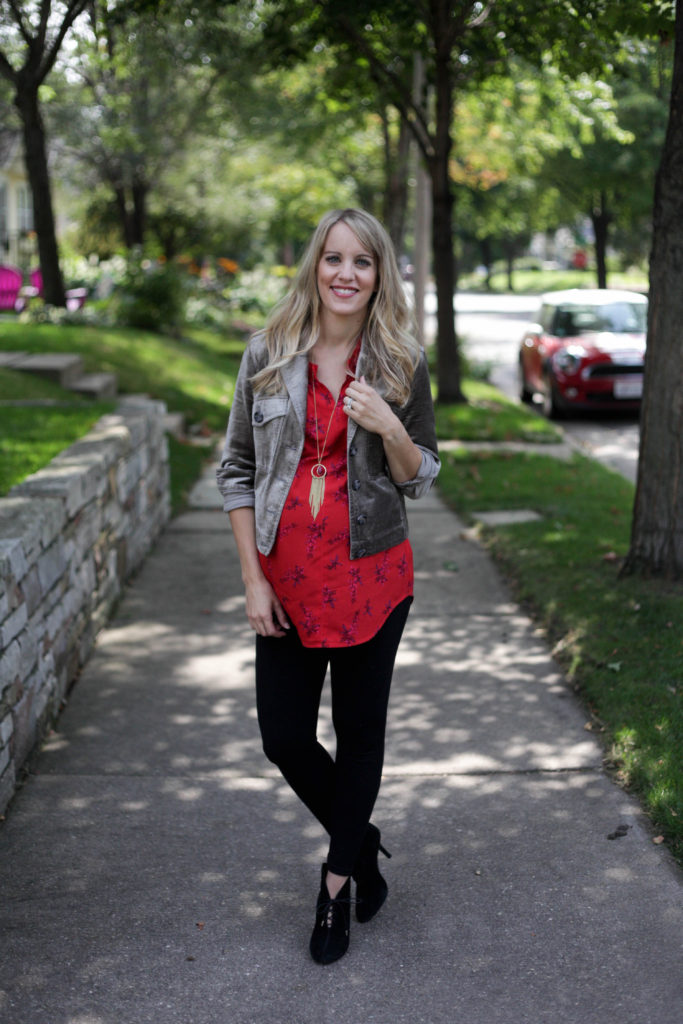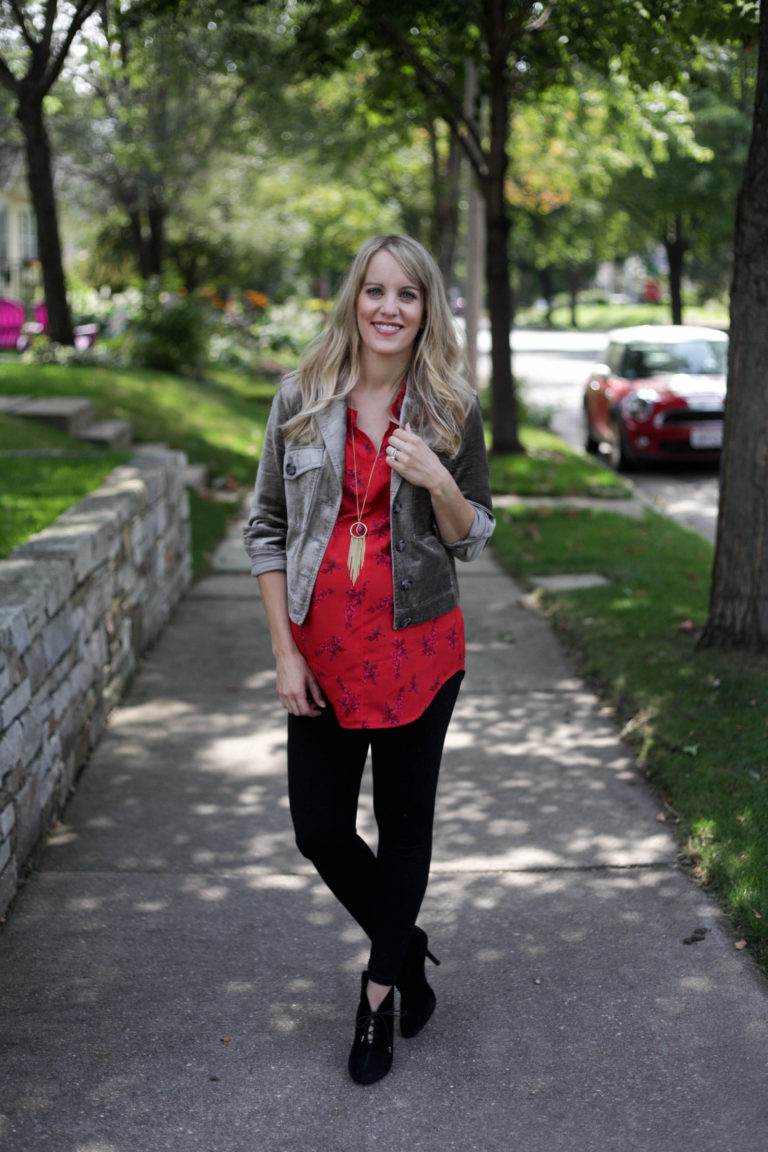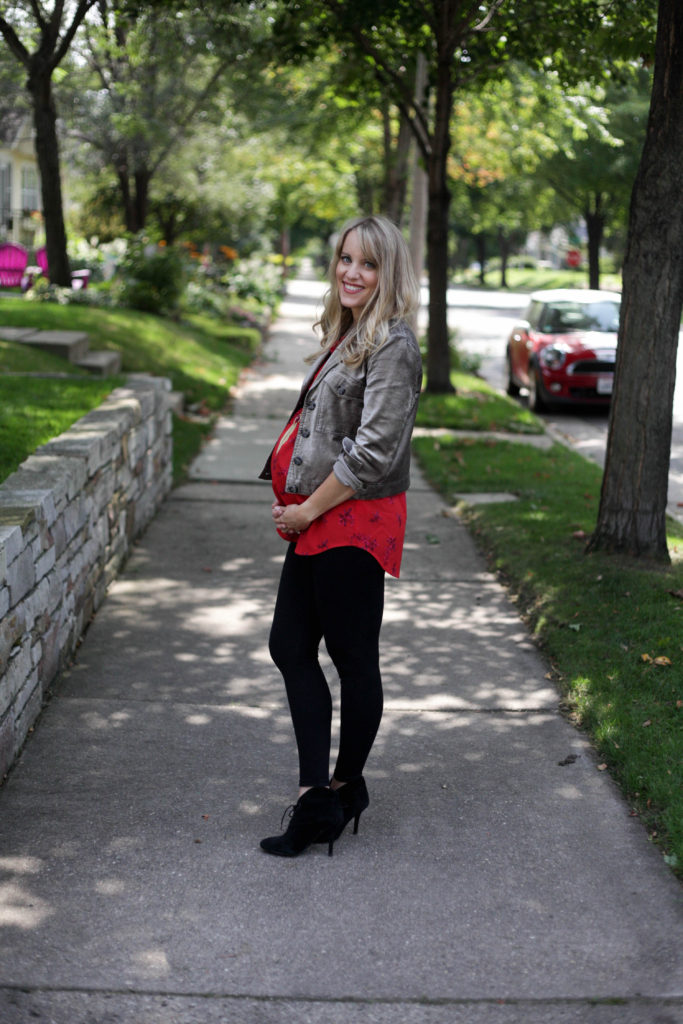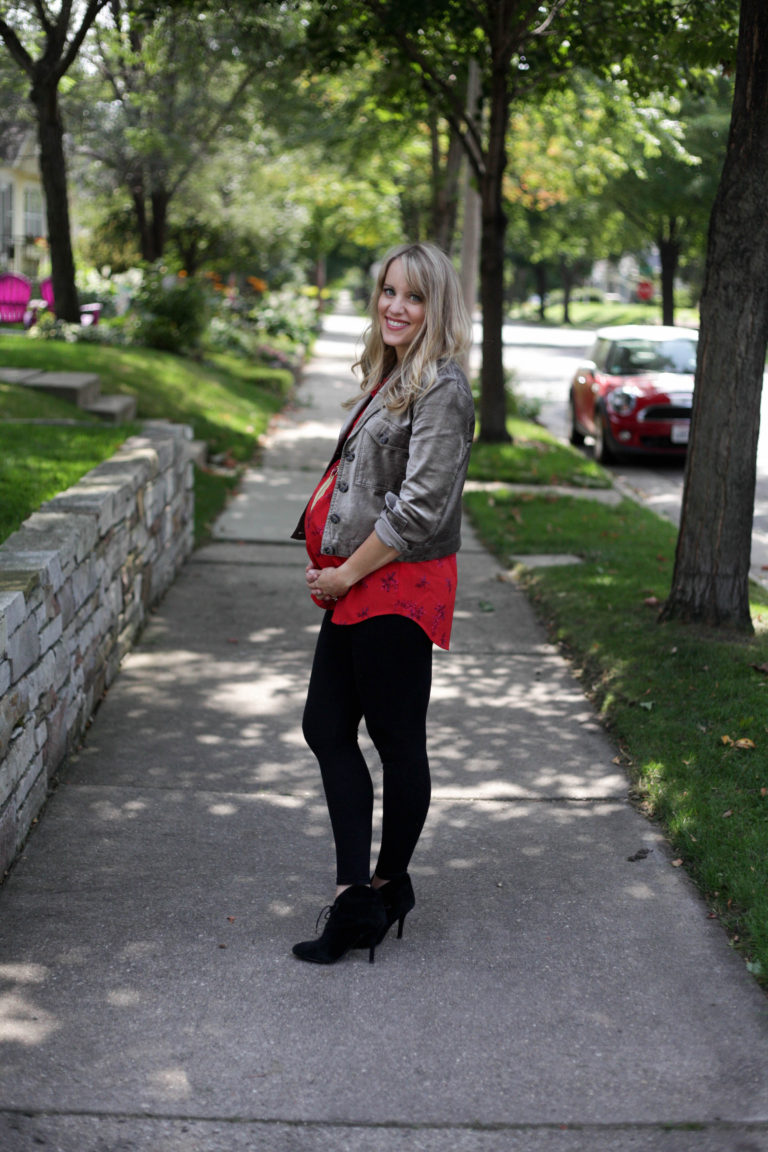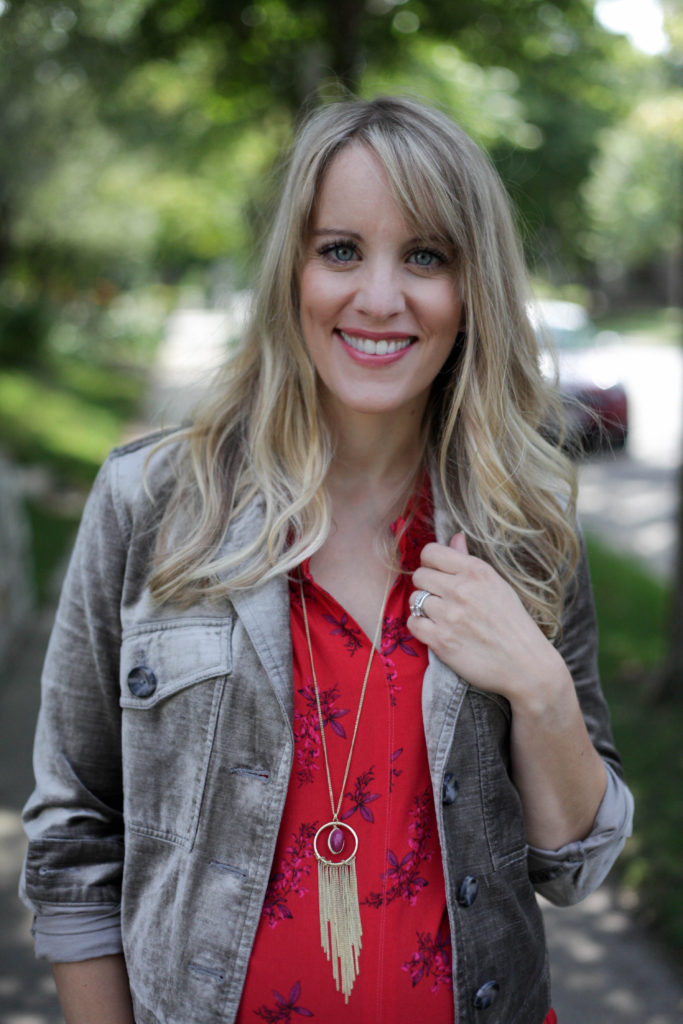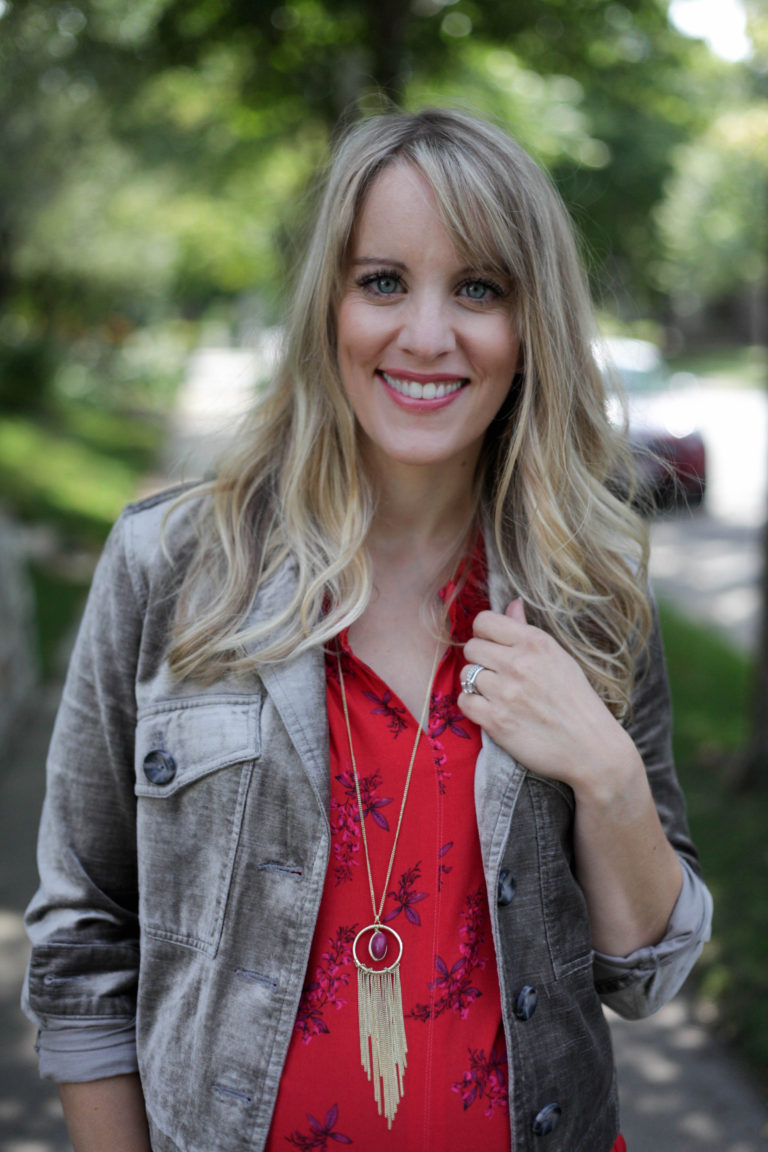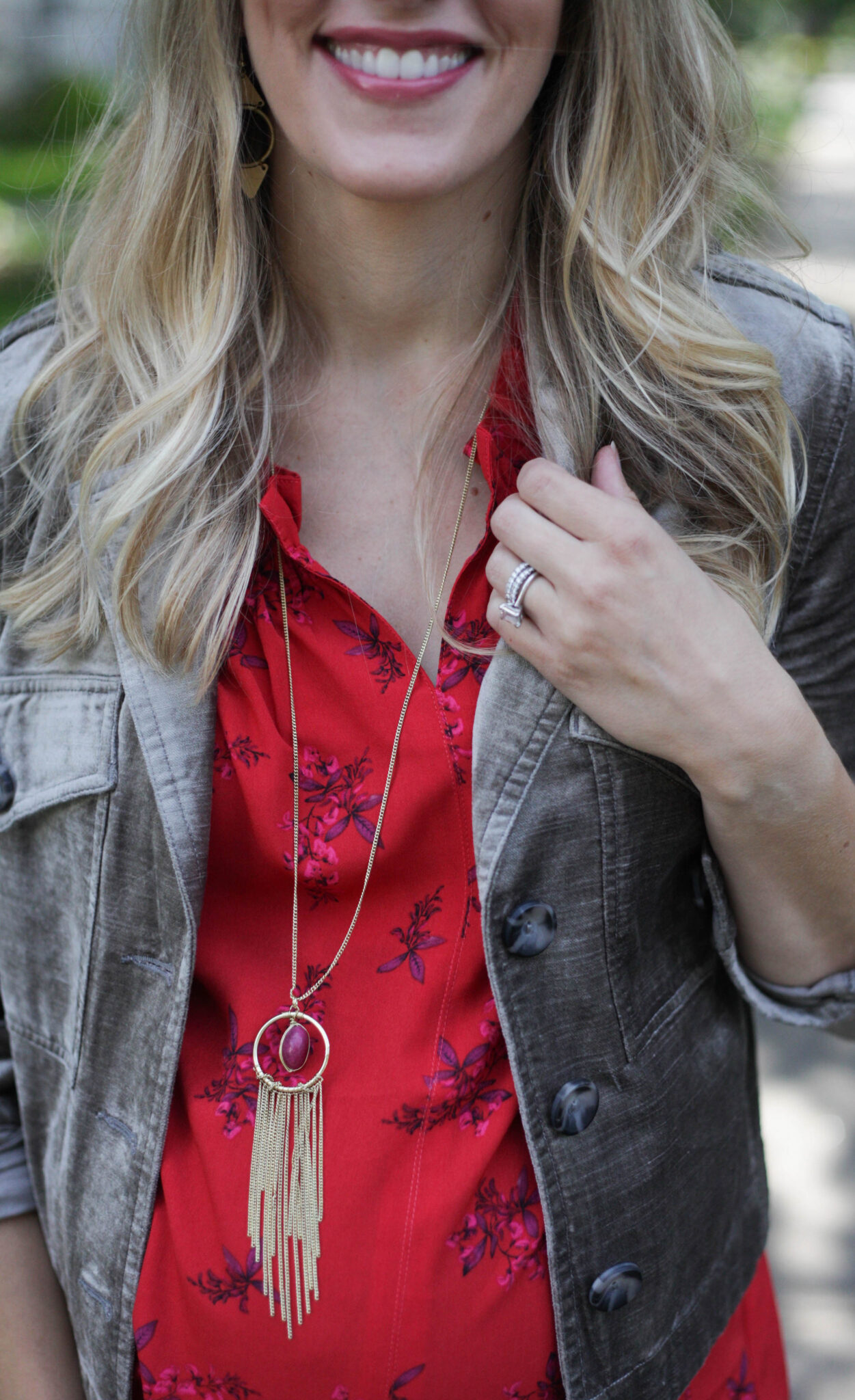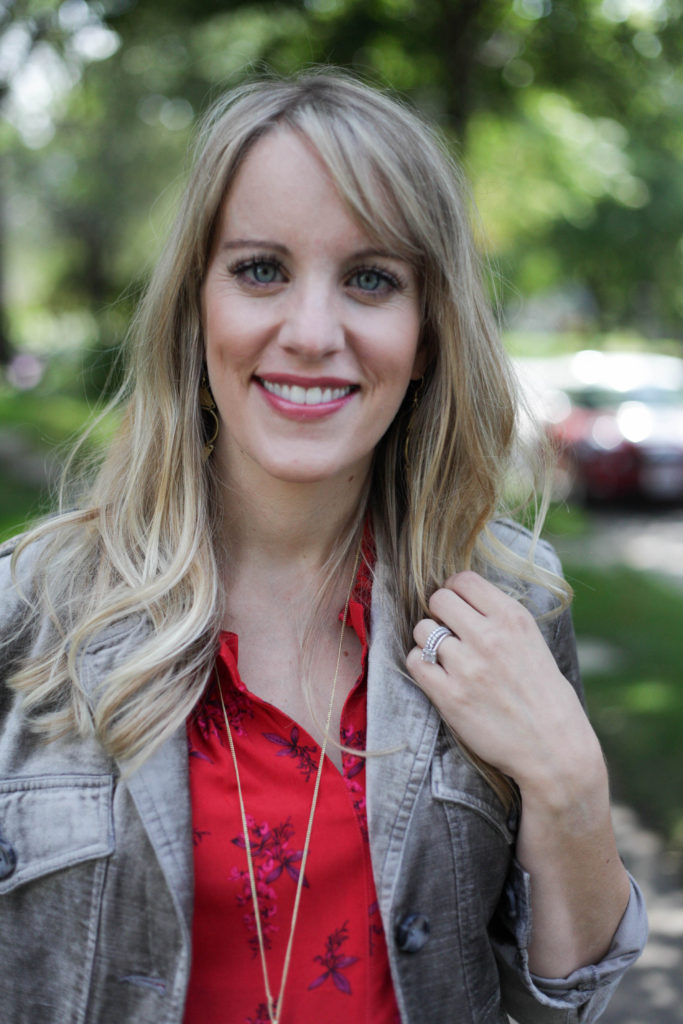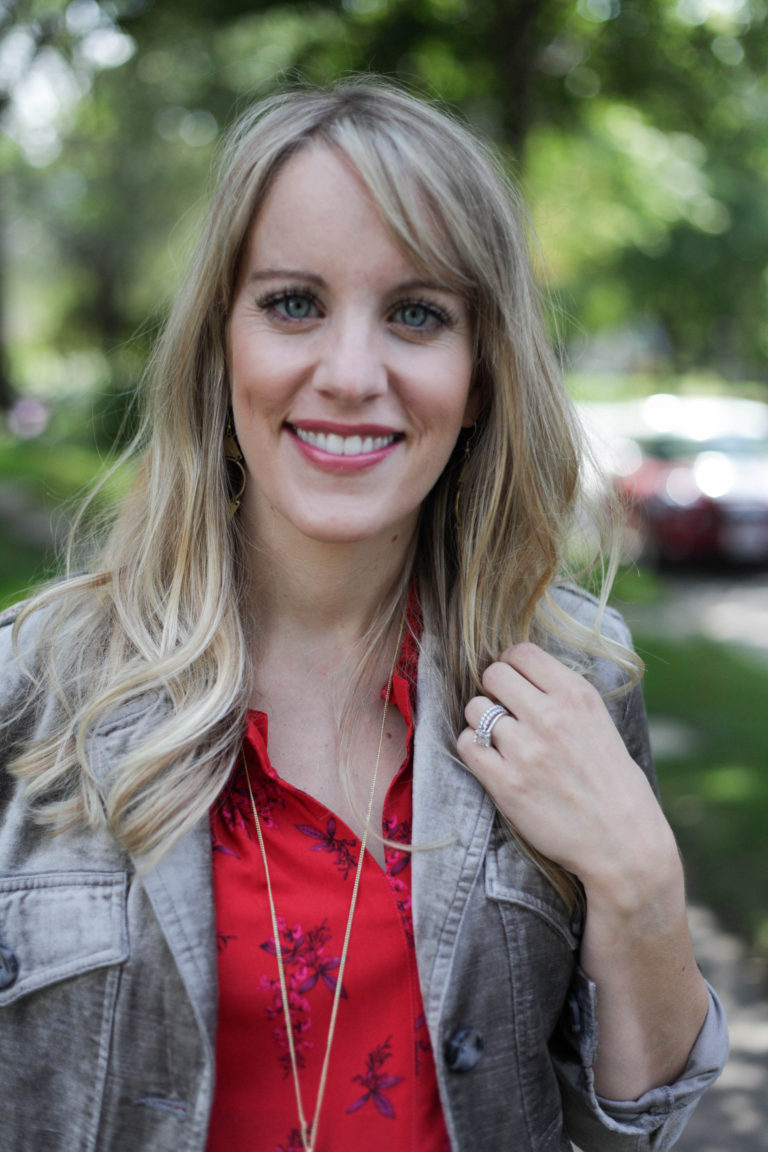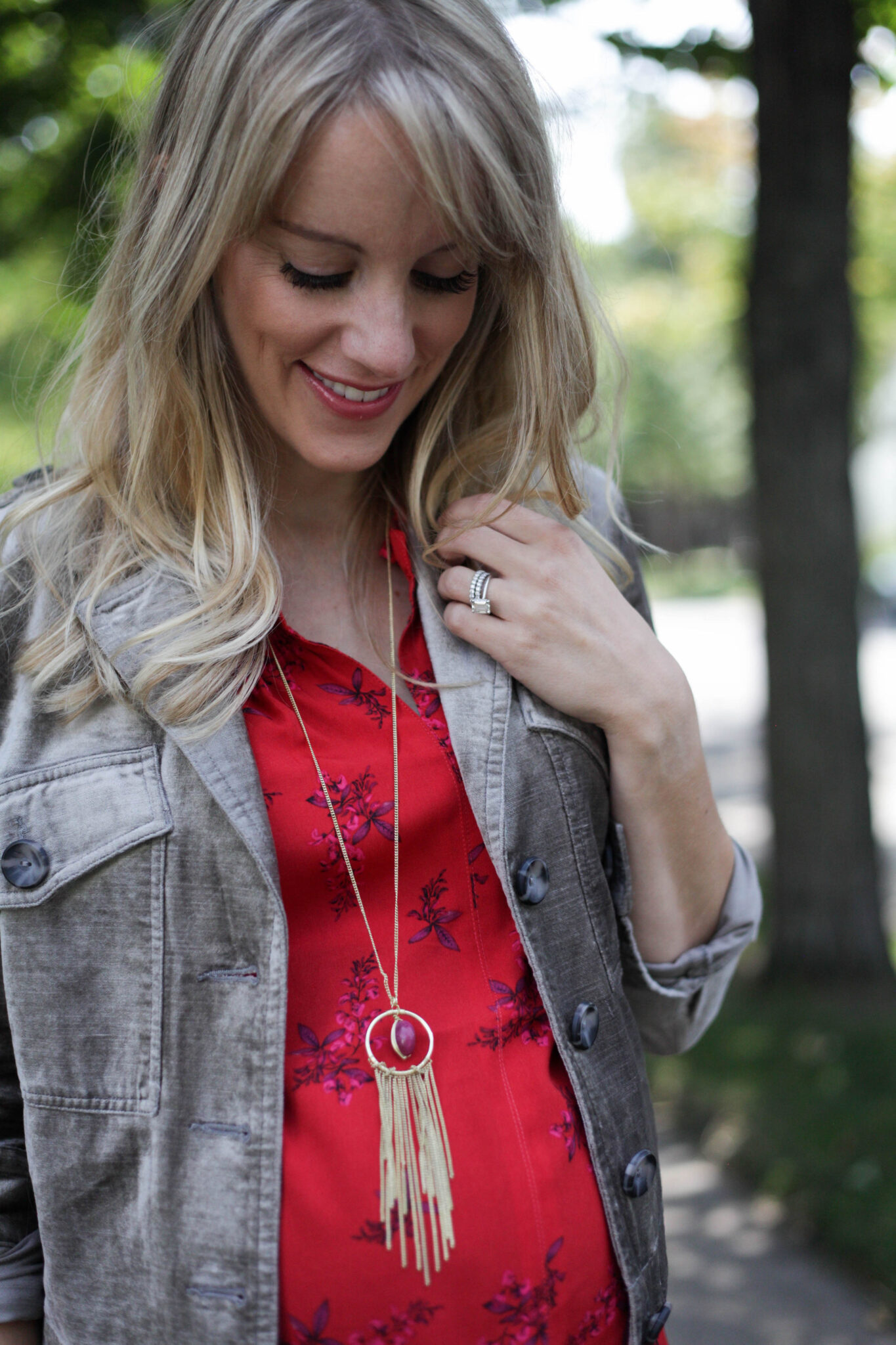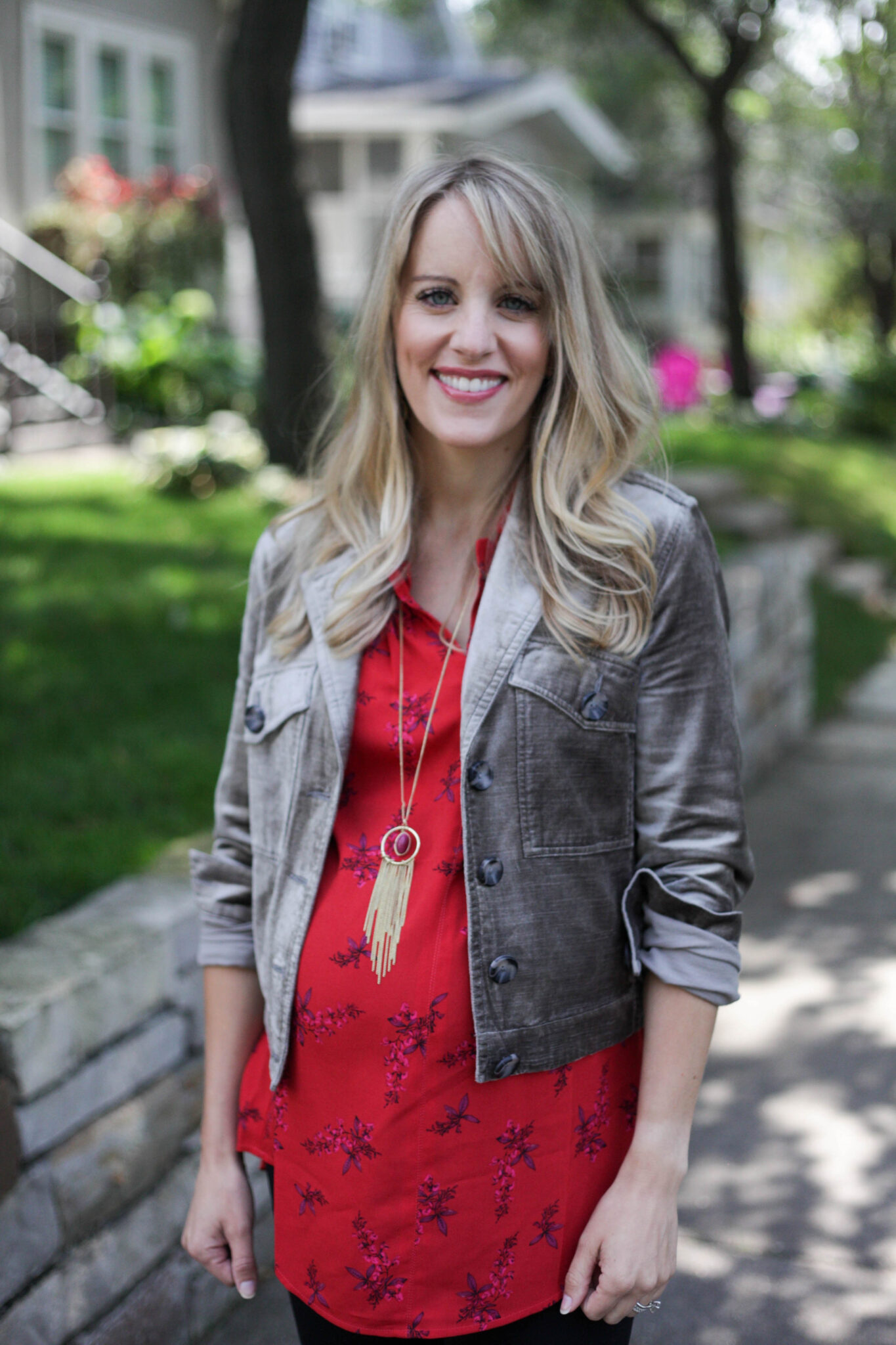 I paired it with a flowy red top (well, it would be flowy if you weren't 9 months pregnant) and black leggings. Ideally I would've worn black skinny jeans but again…pregnancy. For accessories I did black heels and since I love mixing metals I added gold jewelry to the mix (the Activator necklace + Isha earrings). And surprise, surprise, I love it!
This jacket was super comfortable but also made me feel put together and polished – exactly what I want in a jacket!! I hate jackets that are stiff and uncomfortable (tip, find one that is a cotton blend).
Being short waisted, I always like to pair shorter jackets with longer tops underneath. It gives the illusion that I have a longer torso than I actually do. I used to shy away from jackets that didn't land past my waist but now I just style them a little better! 😉
In case you want to shop my exact outfit my jacket is from Cabi, red top is also Cabi and leggings are Blanqi. Shoes are old and I can't find the exact style but I've linked similar ones and other fun velvet jackets below. (Just for the record, this is in now way sponsored by Cabi or any other brand…I just like this top!)
What are your thoughts on the velvet trend? Love it? Hate it? Unsure? 🙂
As always, thanks for reading! xo