As you prep for Christmas how are you decorating? Neutral? Colorful? A mix of the two?
Today I'm walking you through my home and all of the different ways we decorated for Christmas!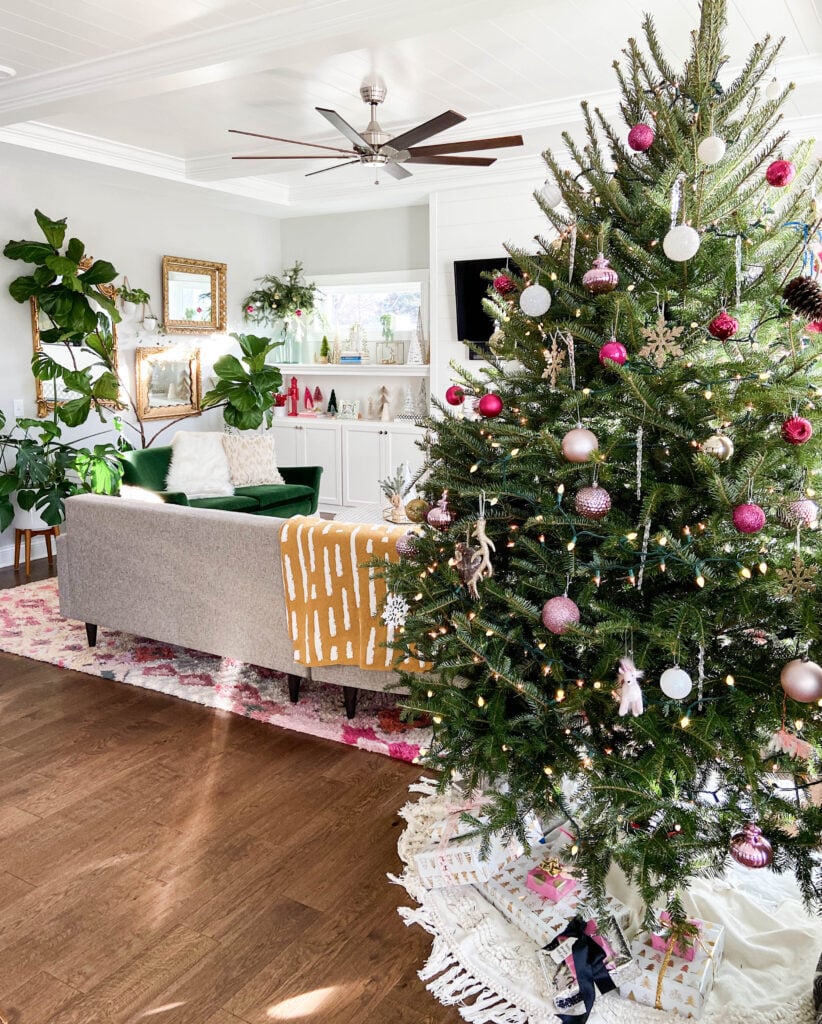 This post may include affiliate links which means I may earn a small commission if you shop using the links below at no additional cost to you. Paisley + Sparrow is a participant in the Amazon Services LLC Associates Program. Thanks so much for supporting me and this blog!
This is our first Christmas in our new home and I'm always convinced there's a learning curve to decorating new spaces. Next year will likely be much different than this year but I love how it turned out!
We incorporated quite a bit of pink this year and I love the colorful happy vibe.
Scroll all the way to bottom and you can find links to many of the items shown below (ones that are out of stock I found similar ones or left them off).
Front Door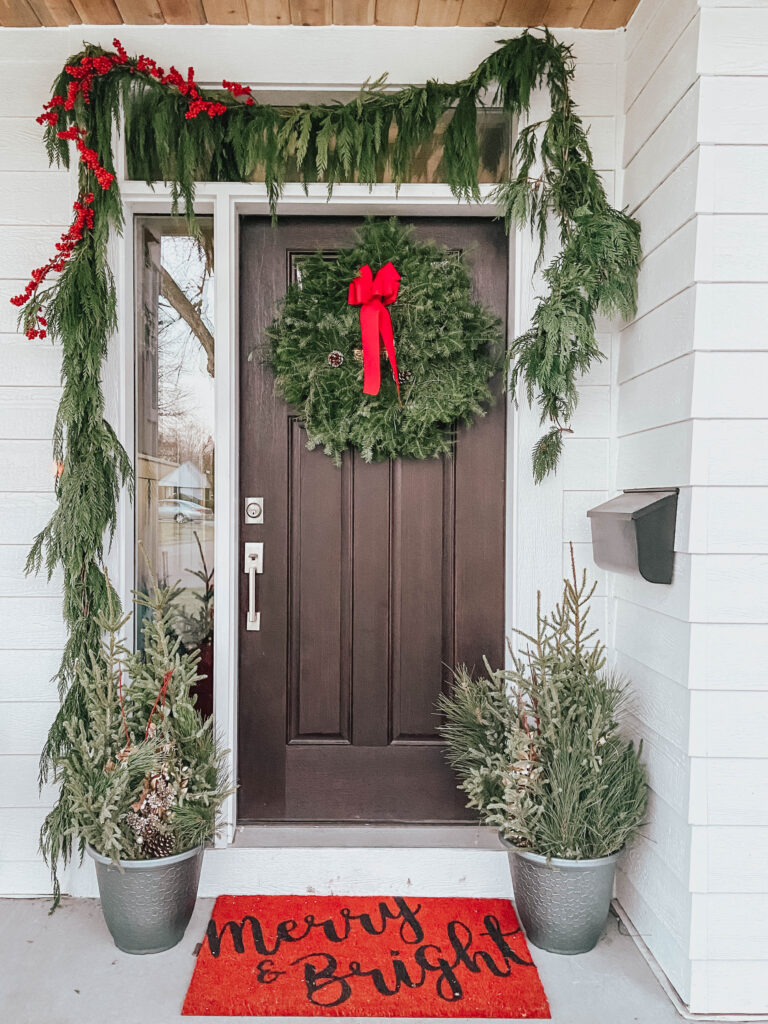 To start with we decorated our front porch with live garland and greenery! We can't really use any real garland inside since we have a one year old this year and he would make a disaster out of it so I wanted to use it here.
I found the fun red Merry & Bright rug from Amazon and it was perfect to adding some cheer to our front door!
Entryway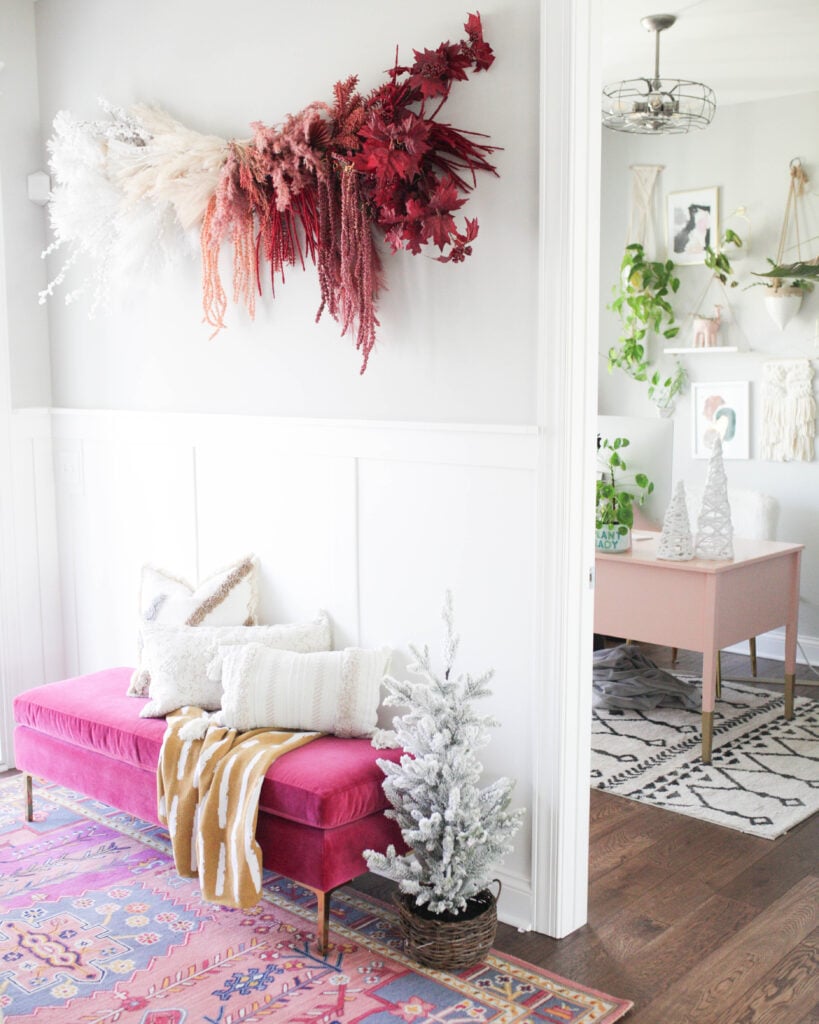 Our entryway recently got the addition of this fun floral wall hanging so I didn't want to do too much to this space. I added a few fun simple wintery pillows to the bench and also some garland to the staircase to give it a Christmas vibe.
I also added a simple small flocked Christmas tree to the space.
For the staircase I used 2 different types of garland (this garland from Amazon and this eucalyptus from Target). I tied them up with both bakers twine and ribbon!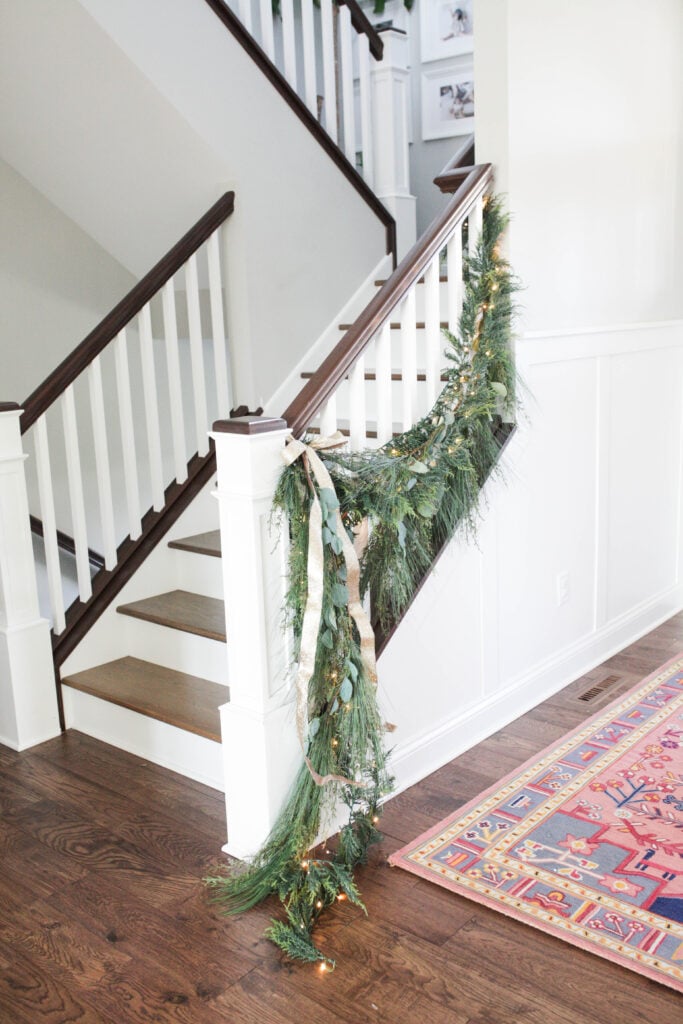 I put a few Christmas trees on our console tale and filled a gold vase with clippings from our Christmas tree to finish up the space.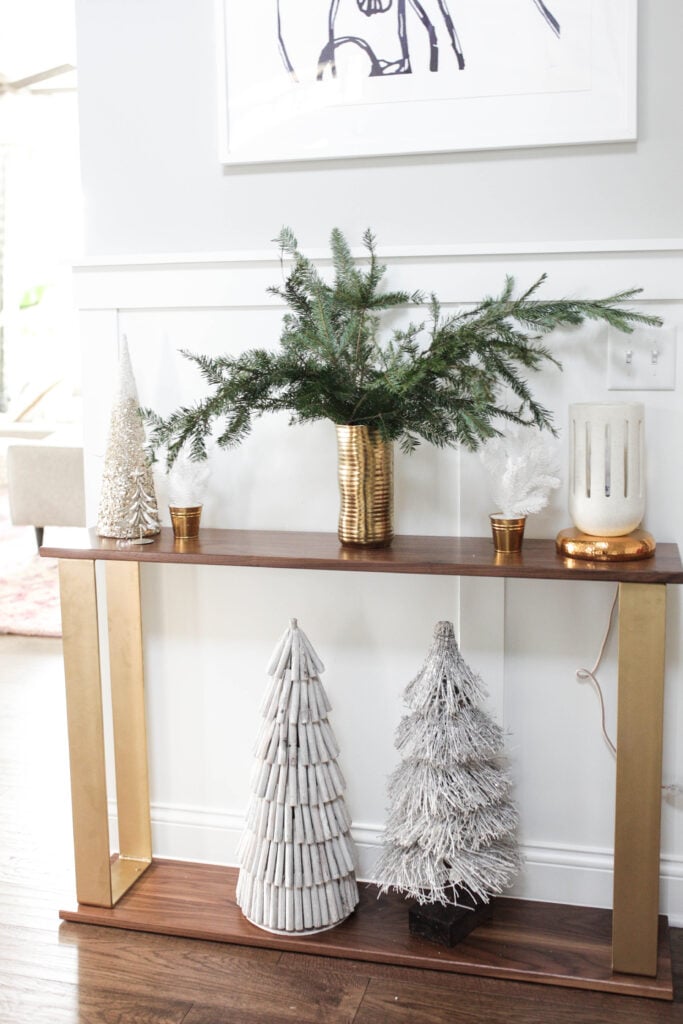 Living Room
Our living room is basically connected to our kitchen and dining room and we put our tree more or less in the middle of it all!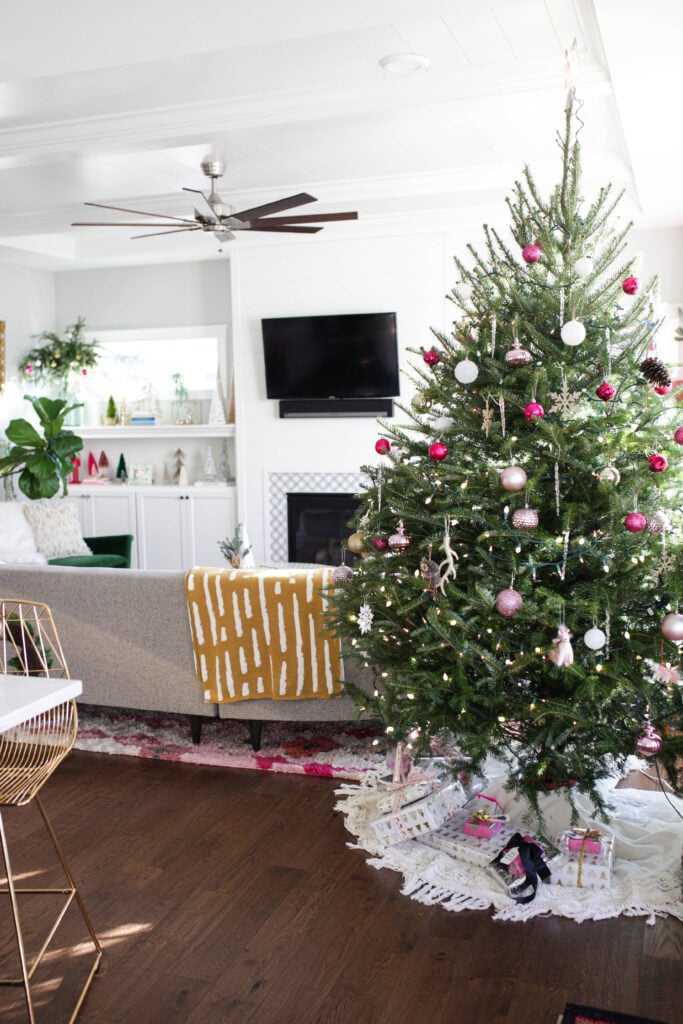 We always get a real Christmas tree as our main tree from a local farmer in our town. Because we have 3 small kids and one is a newly walking 1 year old, we only use shatterproof ornaments on them. Nobody needs the extra stress and hassle of broken ornaments everywhere!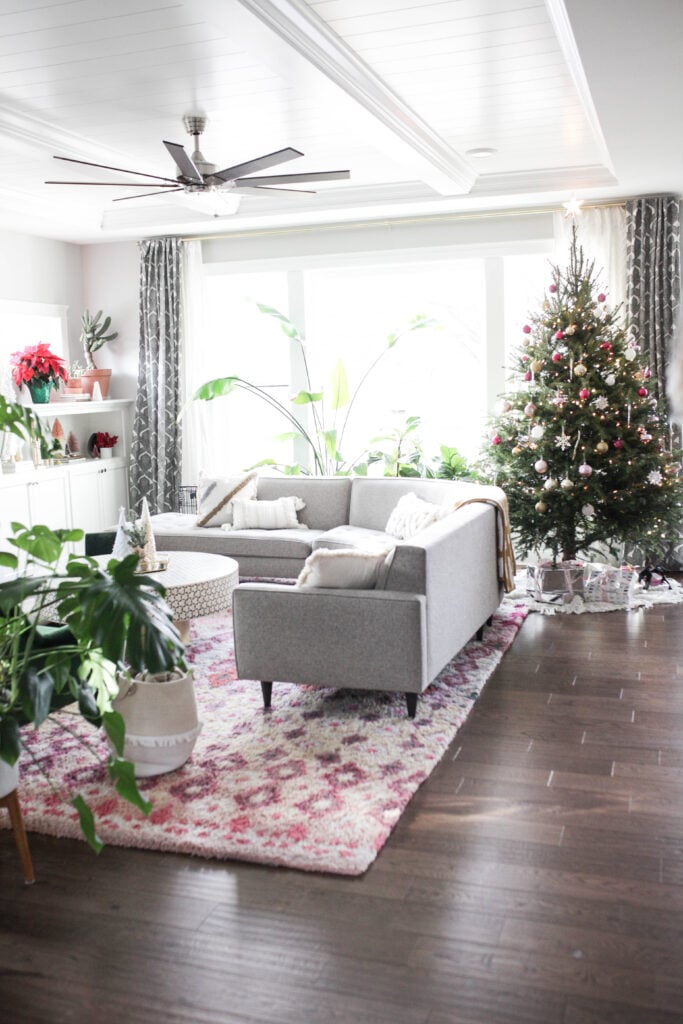 I've bought these ornaments from Amazon in white, gold, and shades of pink and love them! They're inexpensive yet really beautiful!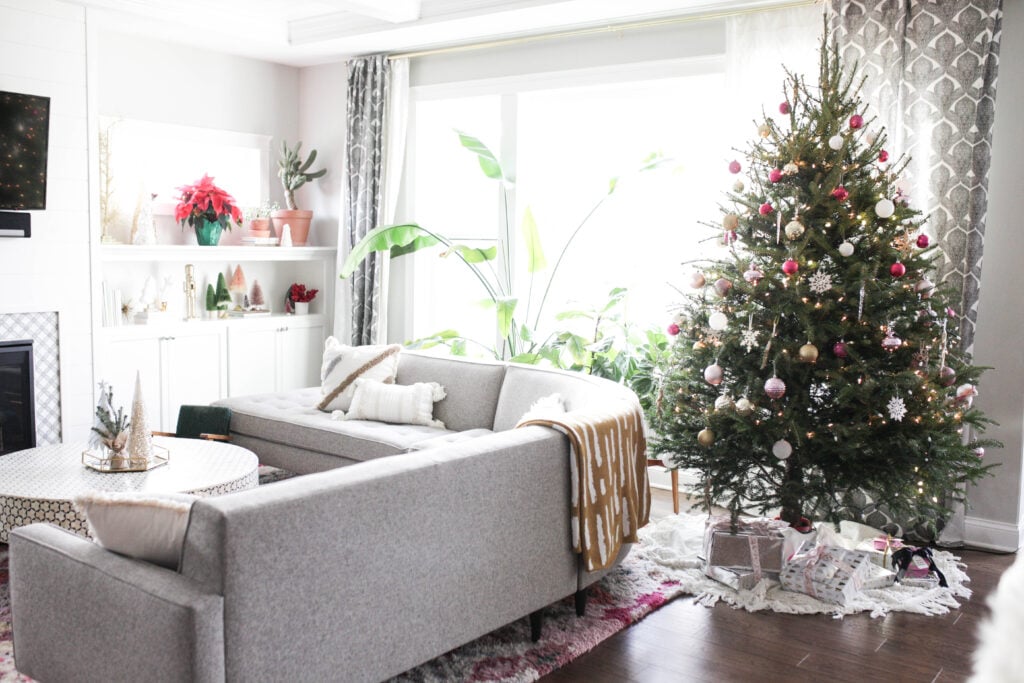 We've used the same tree skirt for a few years from Anthropologie (sold out similar here) and I love using wrapping paper and ribbon in coordinating colors to add a bit of a pop!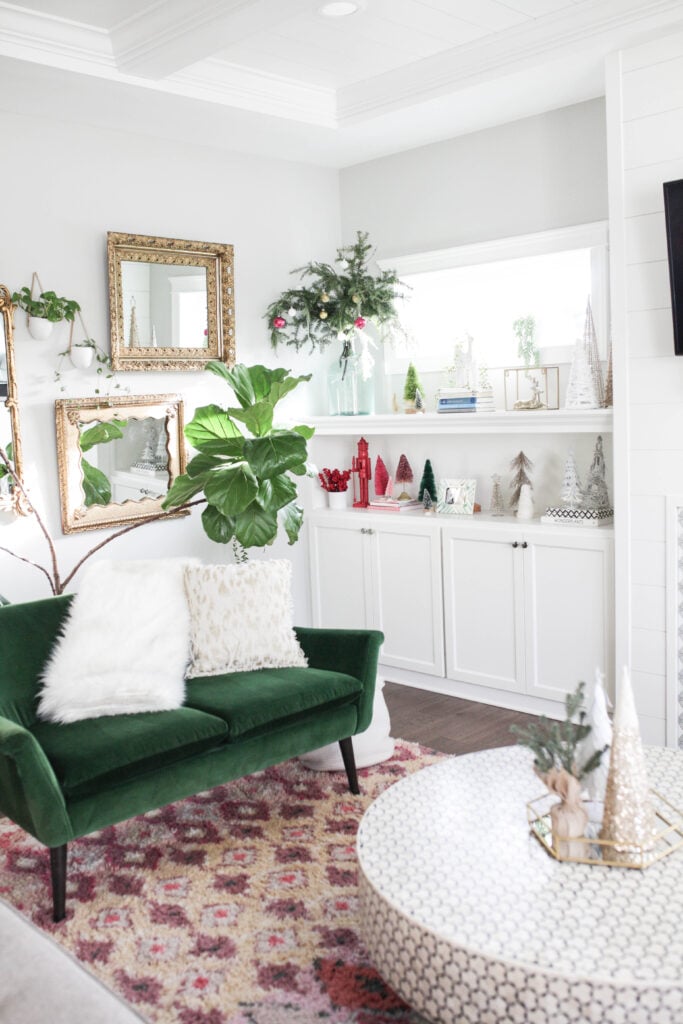 I picked up this glass jar from Target and filled it with clippings from our tree and a few simple ornaments. I love having things that can be used year round and not just at Christmas time.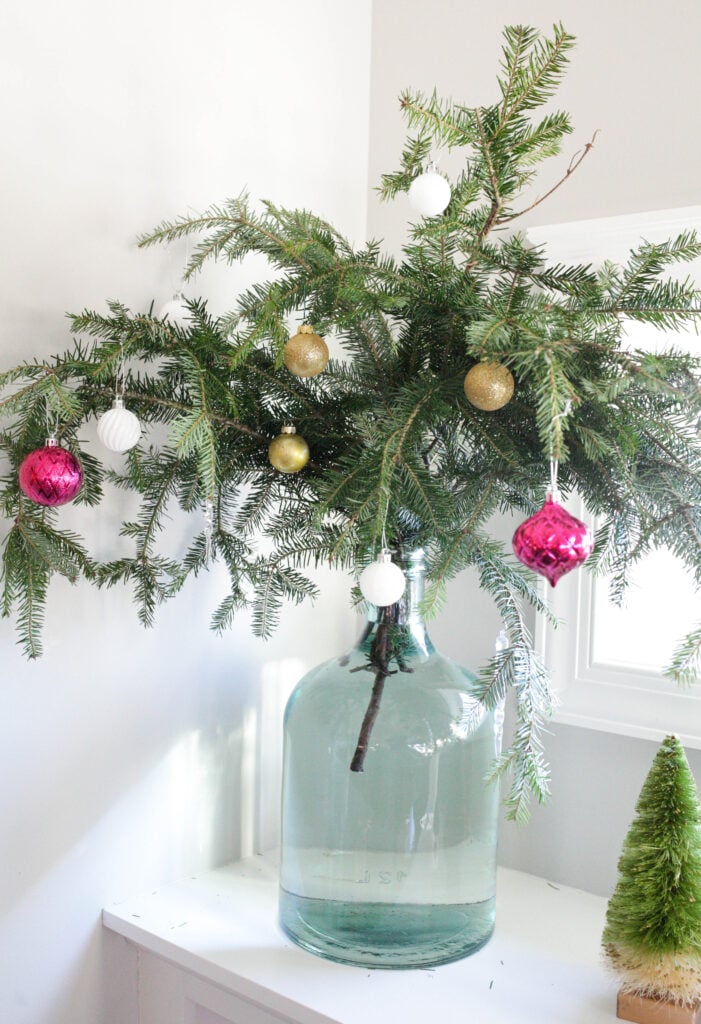 Then I filled our shelves with trees! There's ton of different bottlebrush Christmas trees as well as other fun trees I've found over the years.
Kitchen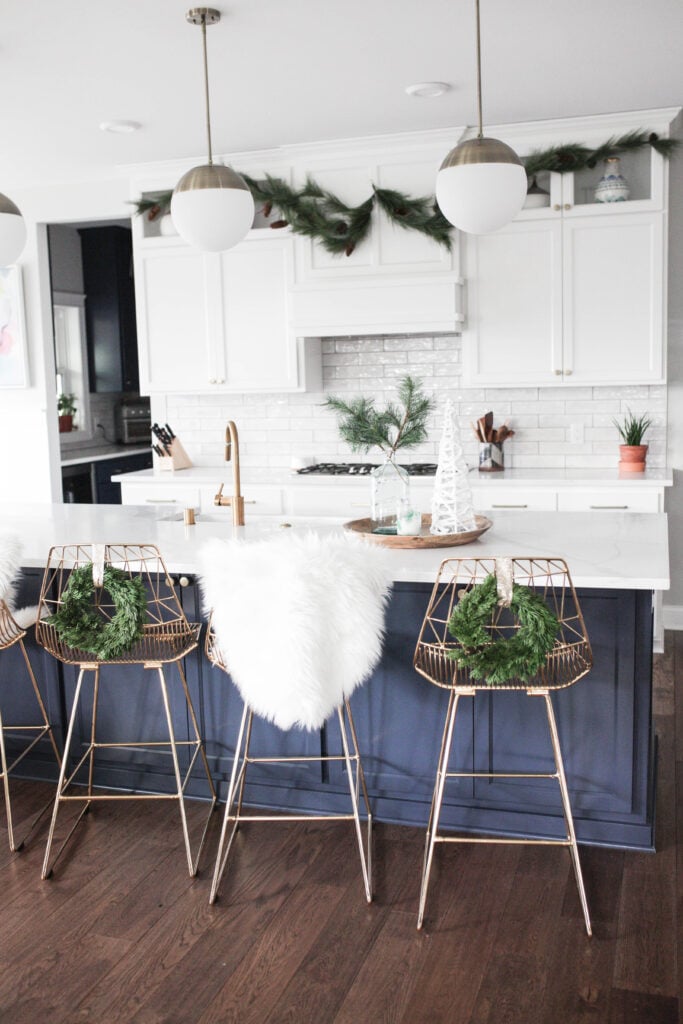 We didn't do a ton in our kitchen but one thing I always love to the look of is wreaths on stools!
I found these mini wreaths on Amazon and tied then on my barstools with ribbon. Note – don't use glitter like I did! It ends up on our shirts whenever we sit on a stool.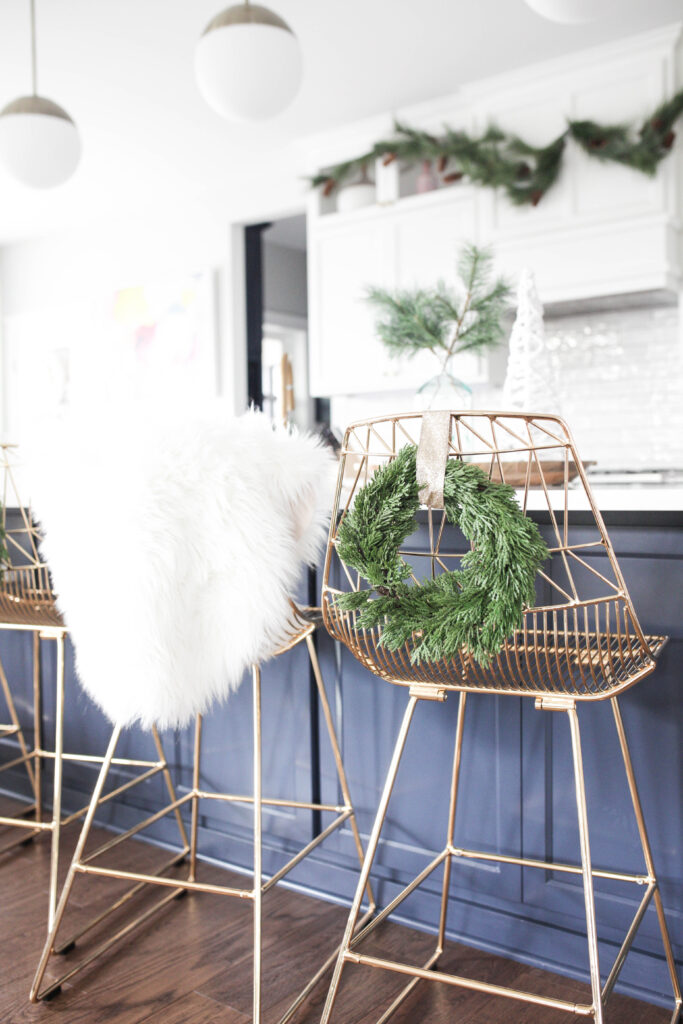 I hung garland up with fishing twine and command hooks. You can see our kitchen with a pom pom wreath here!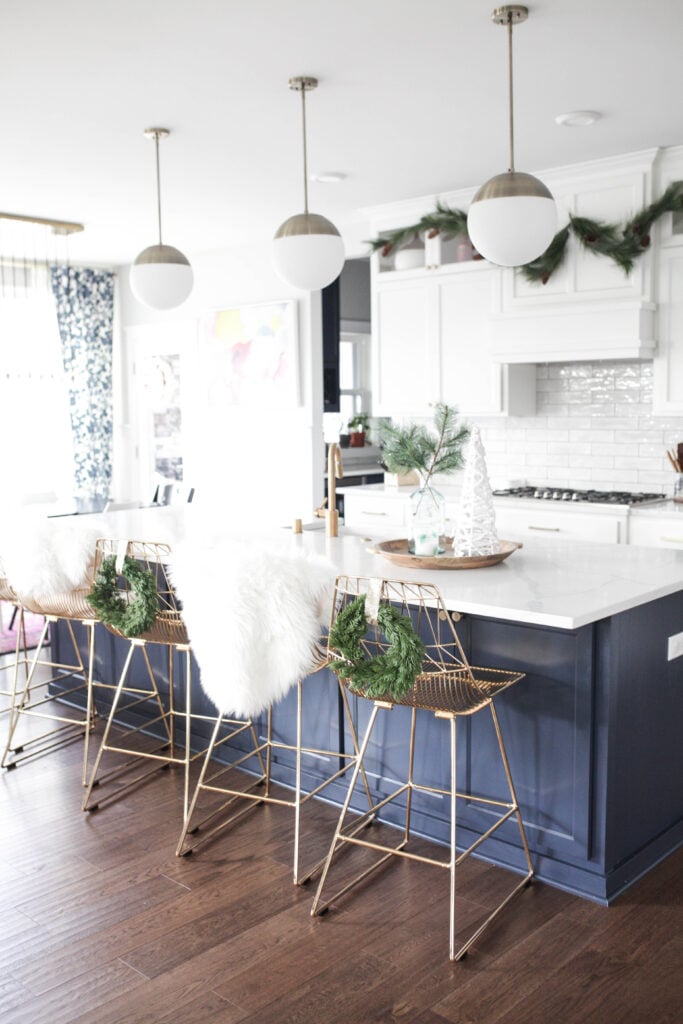 I hope this inspires your Christmas decorating! Thanks for reading!
Shop the Post
Front Door:
Entryway: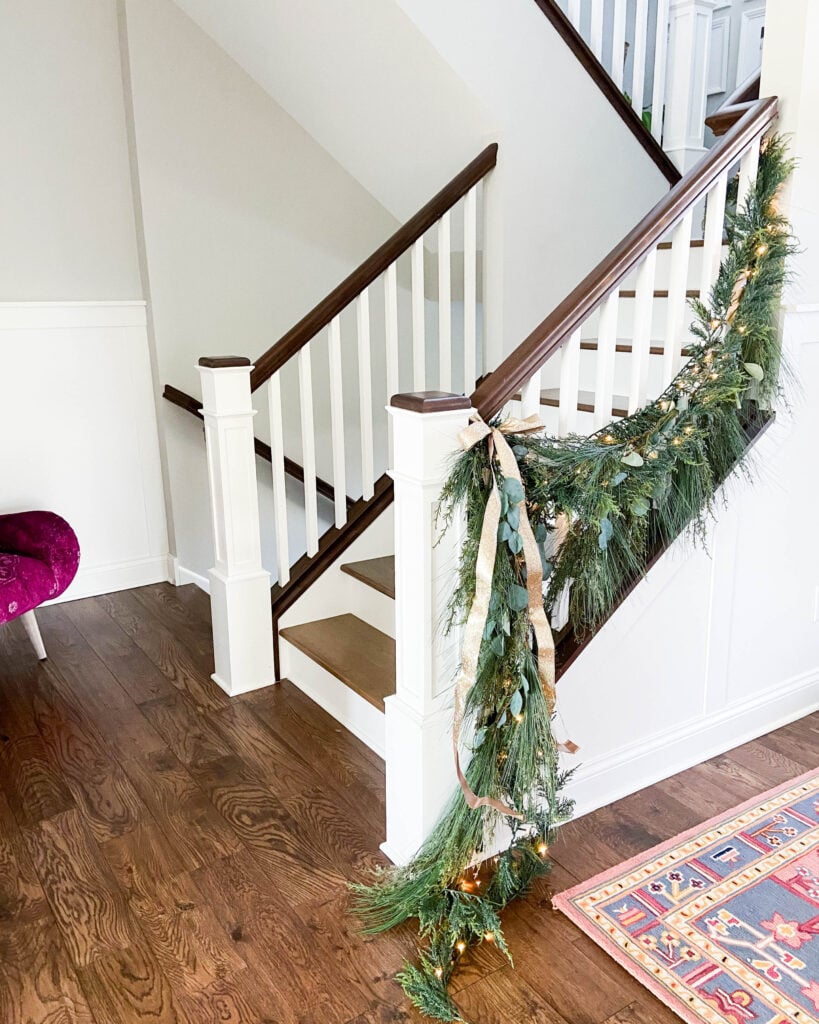 Kitchen: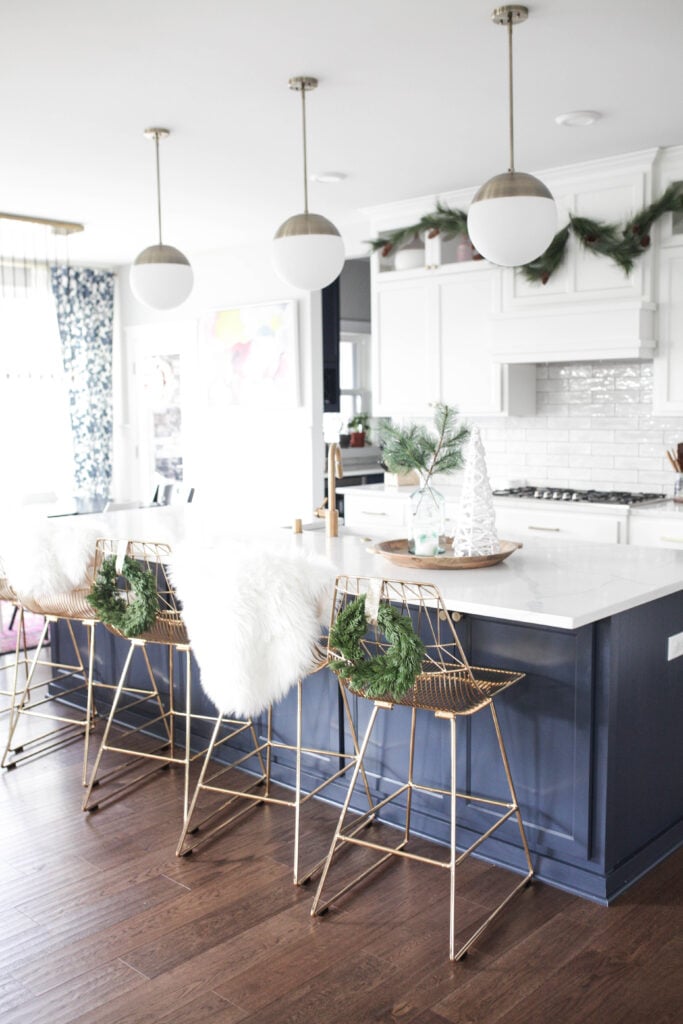 Living Room: