This post was sponsored by Specialty Retailers, Inc.. All opinions are my own. Thanks for supporting Paisley + Sparrow!
When I was in college, I received a phone call that no daughter wants to get. My mom had been diagnosed with breast cancer. At just 47 she found a lump that led to the discovery of another lump which turned out to be cancer.
My mom is one of the strongest, most positive people in the world who is filled with so much joy who wasn't going to let this diagnosis derail her. She went through surgery, radiation and 5 years of drug therapy to get to where she is today…cancer free!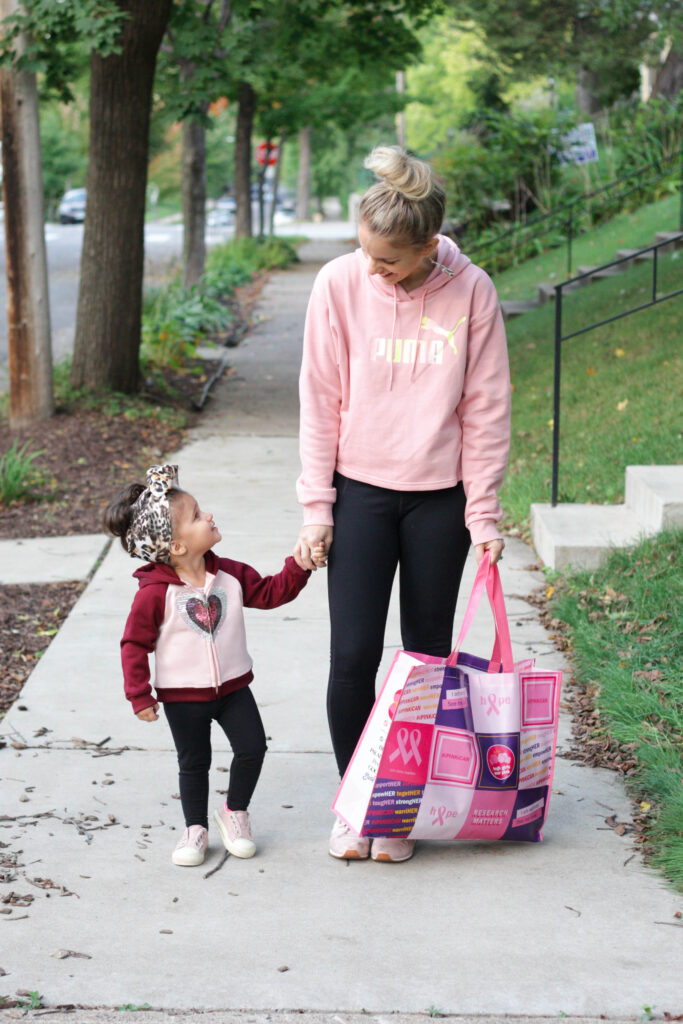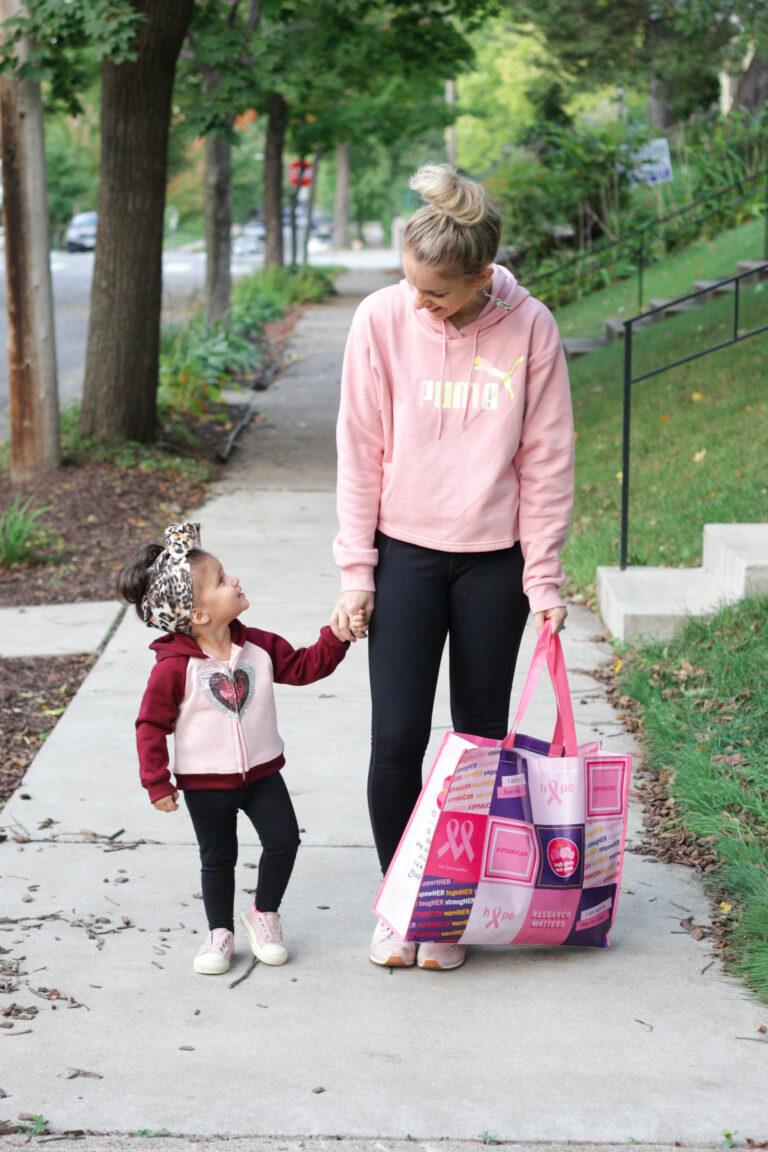 We are so grateful that this was the ending for her. My mom is one of my biggest supporters and closest friends (I'm so glad I can say that!!). Since her diagnosis she has been with me on some of the most important days of my life. She helped me get ready on my wedding day, celebrated with us with each time we found out we were pregnant and has been in the hospital room during birth of my 3 kids. Few things bring me more joy than knowing each one of those kids are able to grow up knowing their grandma.
Because breast cancer has impacted my family personally, it's an honor to partner with Gordmans this month in recognition of Breast Cancer Awareness Month. This year Gordmans is turning October into Pink October!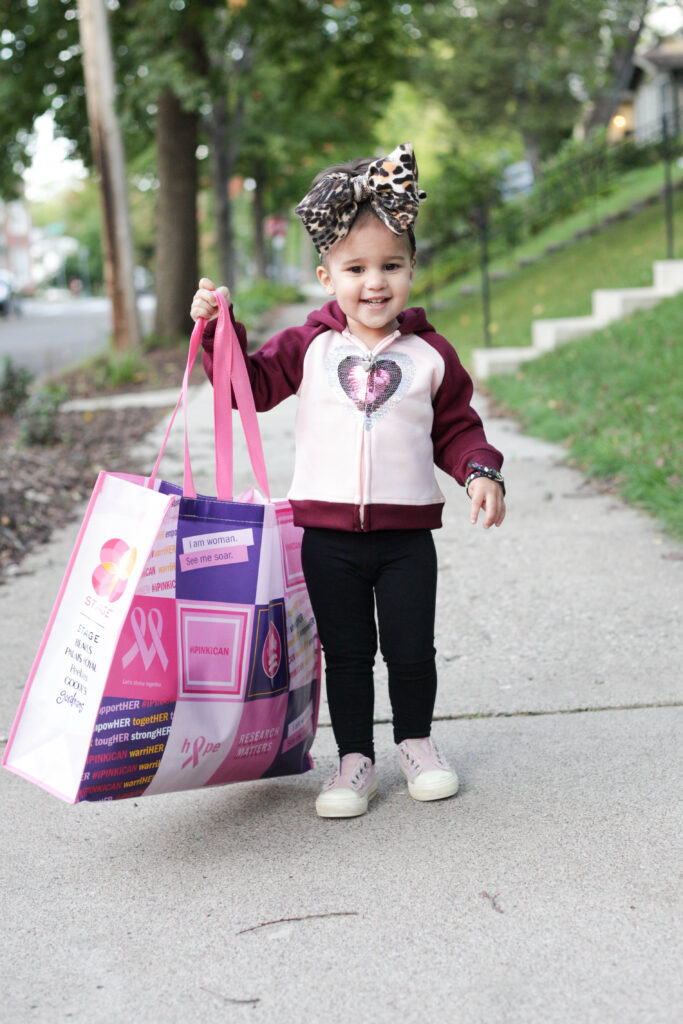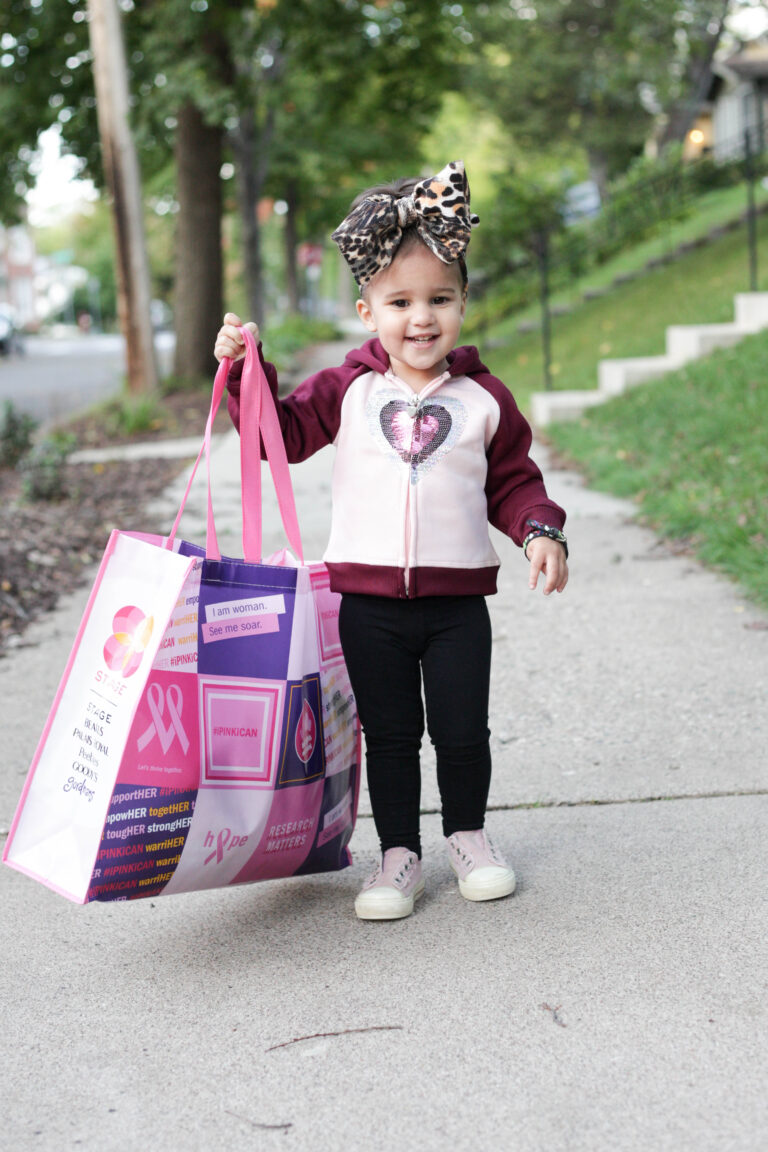 Gordmans will be raising money for the Breast Cancer Research Foundation (BCRF) all throughout October through a variety of ways. People just like you and me will have the opportunity to give back throughout the month and share your moments of strength and inspiration, just like my mom's story, with the hashtag #ipinkican.
Research is the only way to end breast cancer is the Breast Cancer Research Foundation is leading the way in these efforts.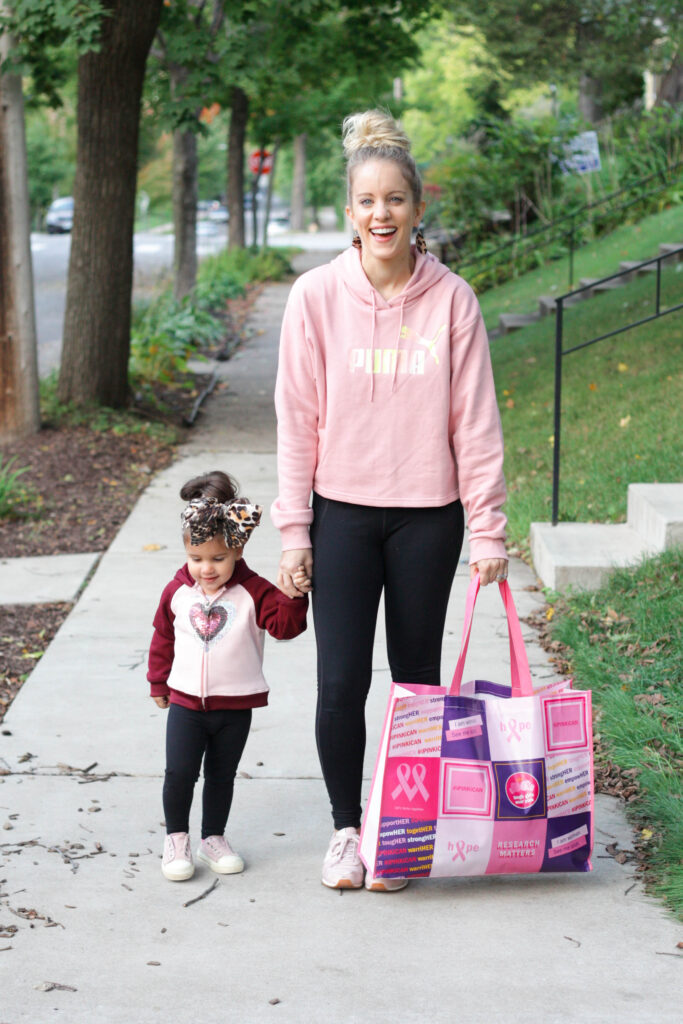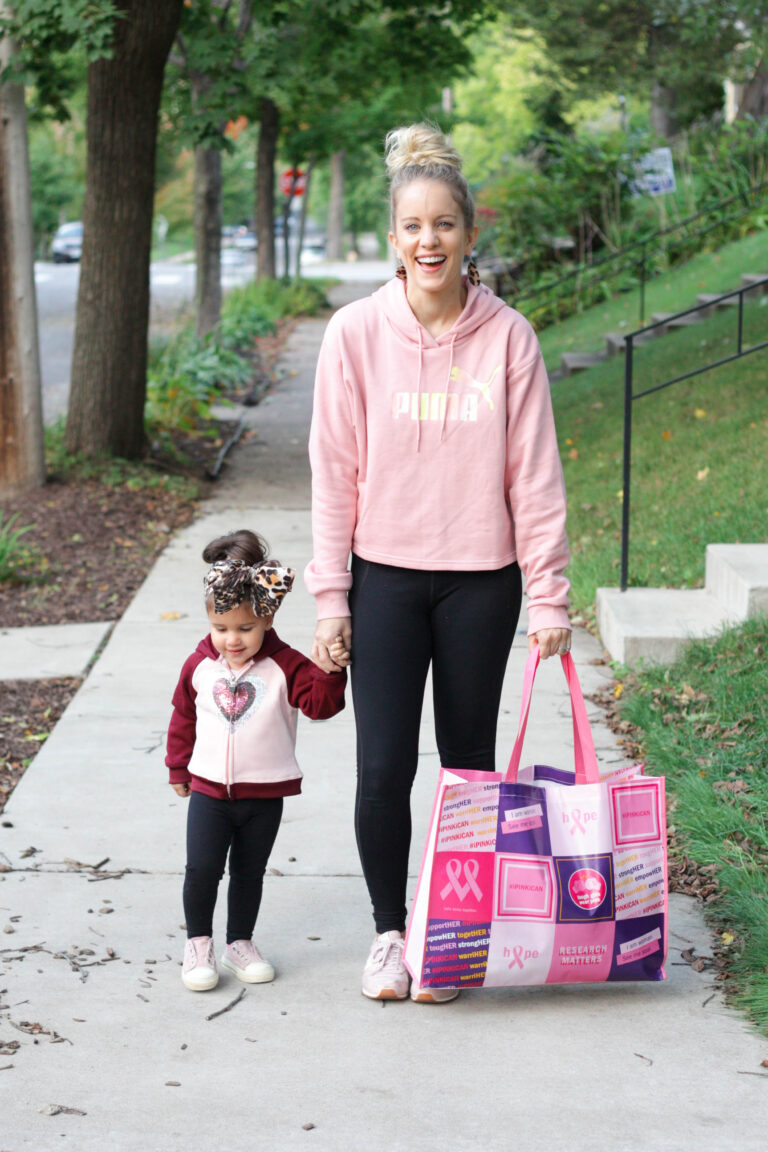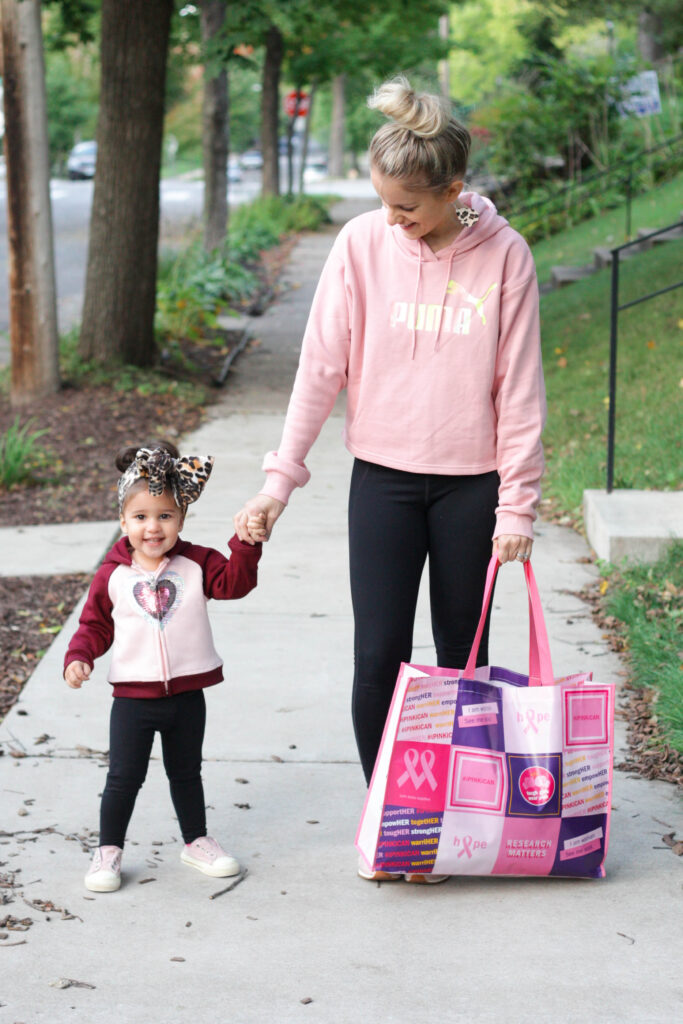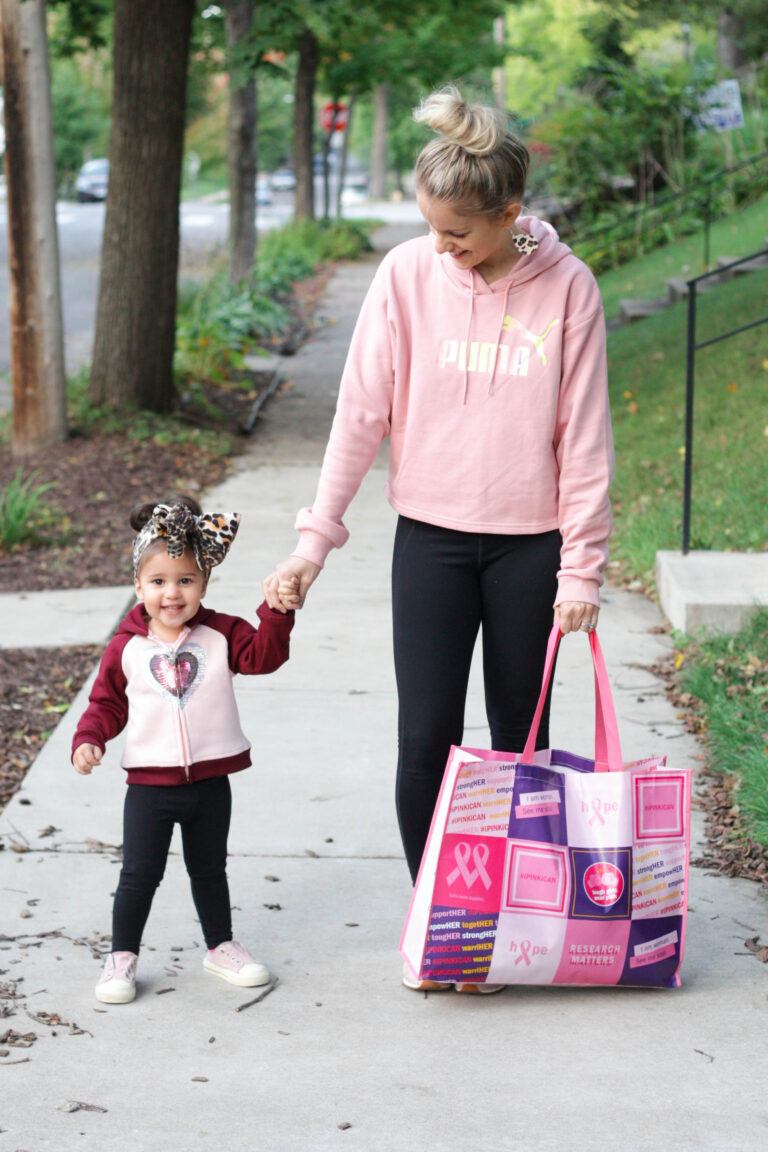 How can you help?
Use the hashtag #ipinkican on Instagram to help Gordmans give back. $1 will be donated for each feed post with the hashtag #ipinkican during October. Use it all that you can!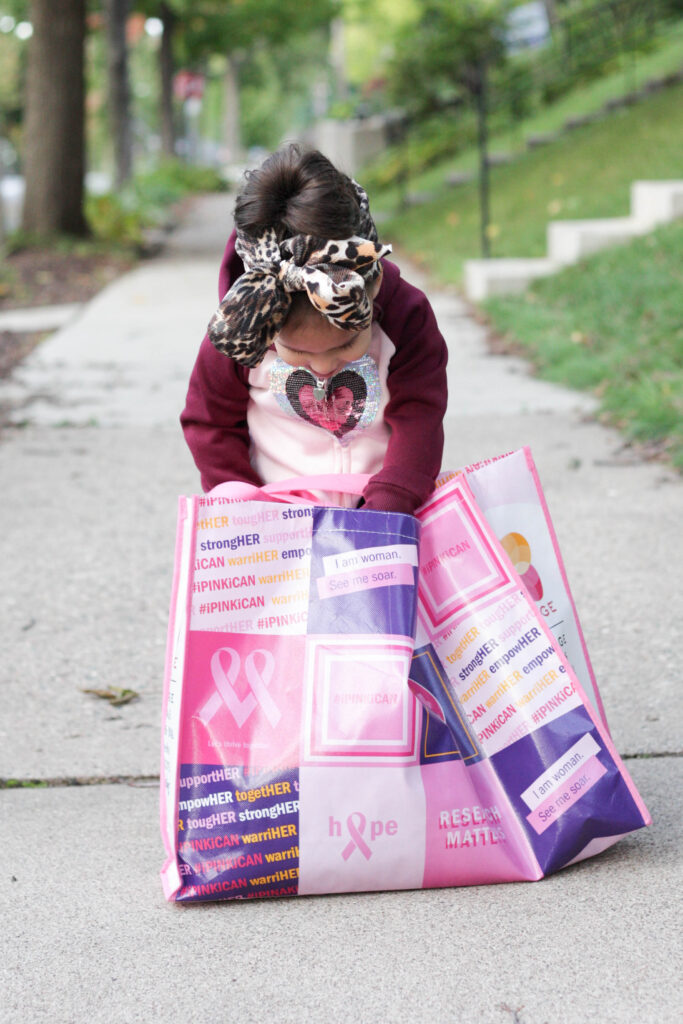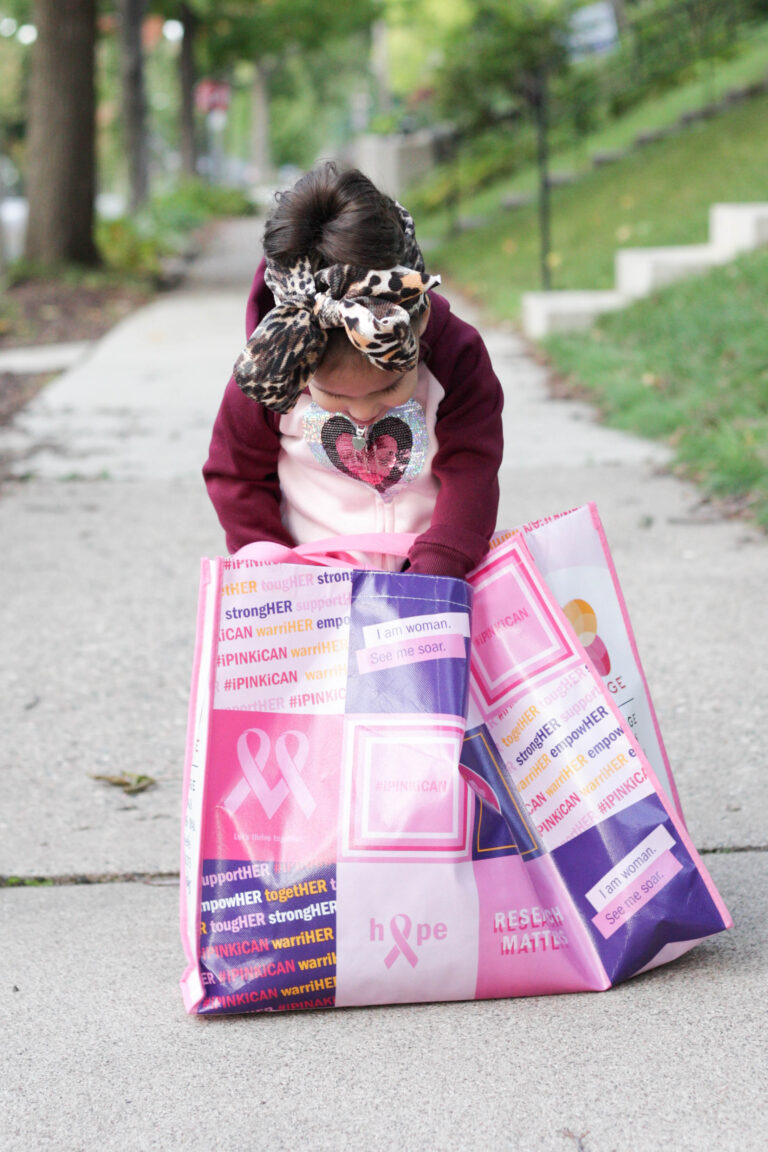 Head in to your local Gordmans for various events and opportunities includes sales of select "Pink" items with 50% of the sales from those items going to BCRF.
Pick up the tote bag that Penelope and I are using! It's only $2.98 and $2 of it will be donated to BCRF.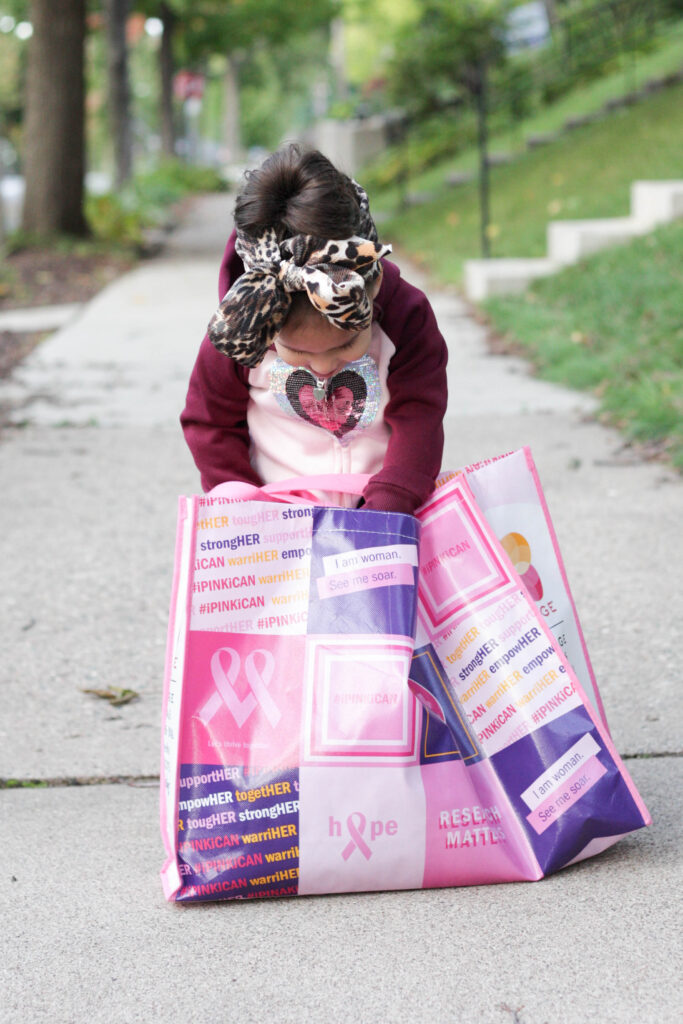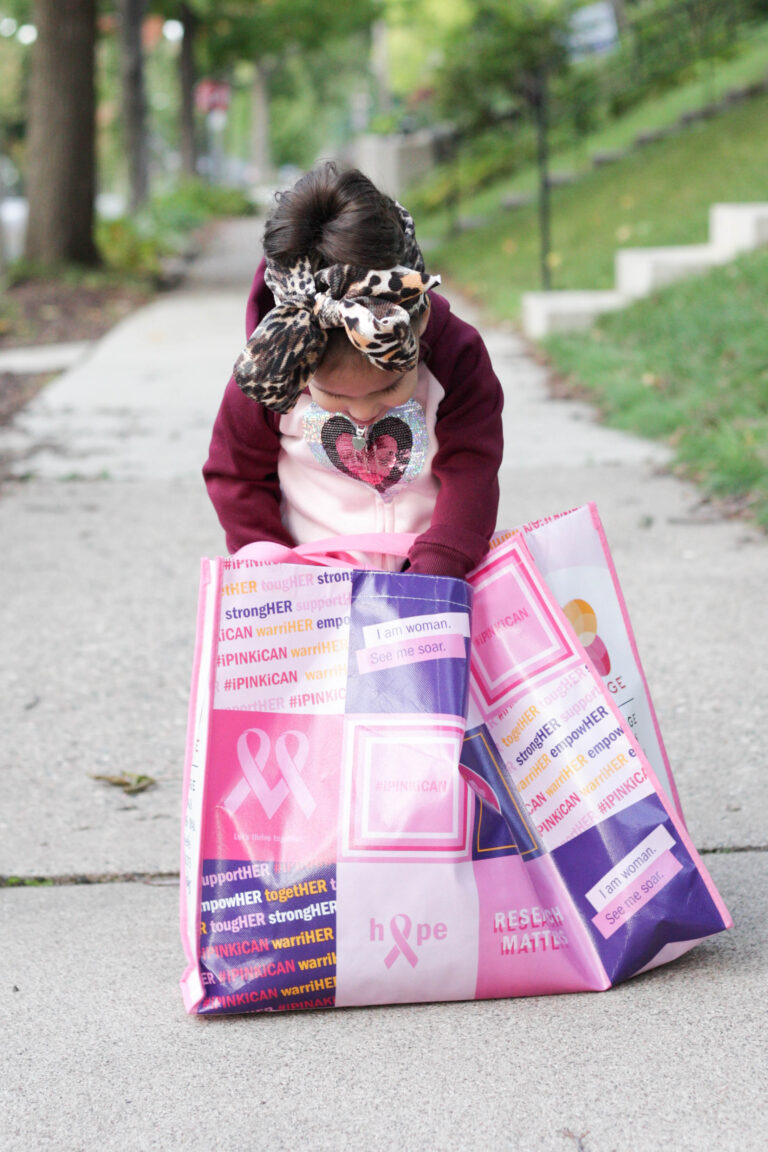 Head on over to this post for even more information on how you can make a difference.
Together we can do our part to help prevent more women getting diagnosed with cancer.