I love eating out. Not having to cook, clean and eat food that is 1 million times better than I could ever create? I mean, what's not too like?
Rishi's a foodie and has a knack for picking great restaurants so here is our Minneapolis Restaurant Guide – Dinner Edition February 2019. I'm sure this will be revised and updated because let's be real, new restaurants are opening all the time and we haven't even been to all the ones we want to!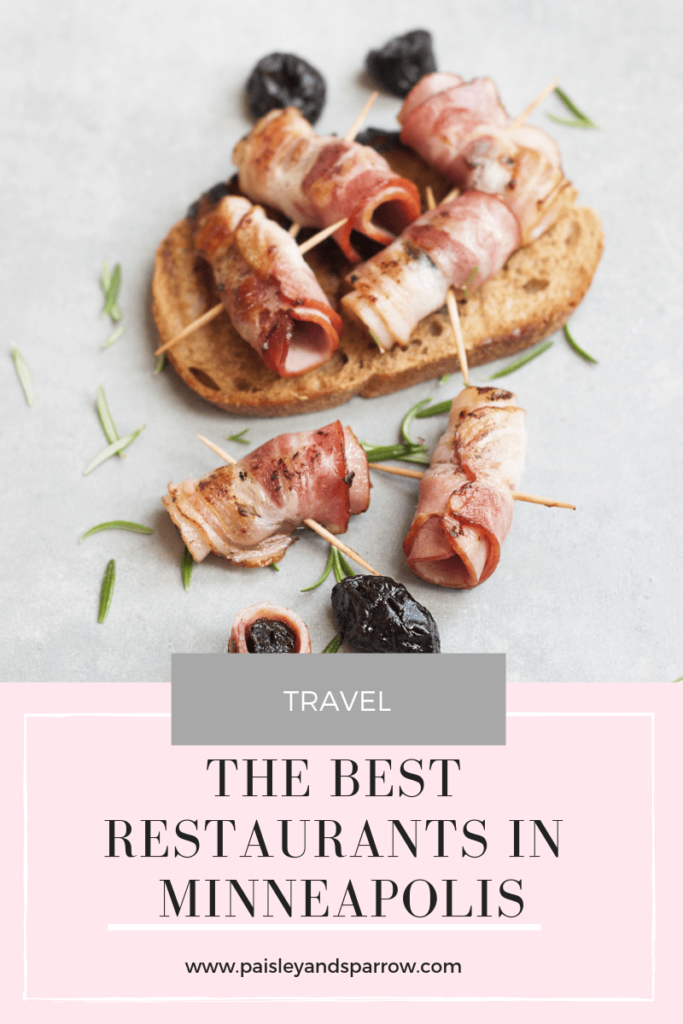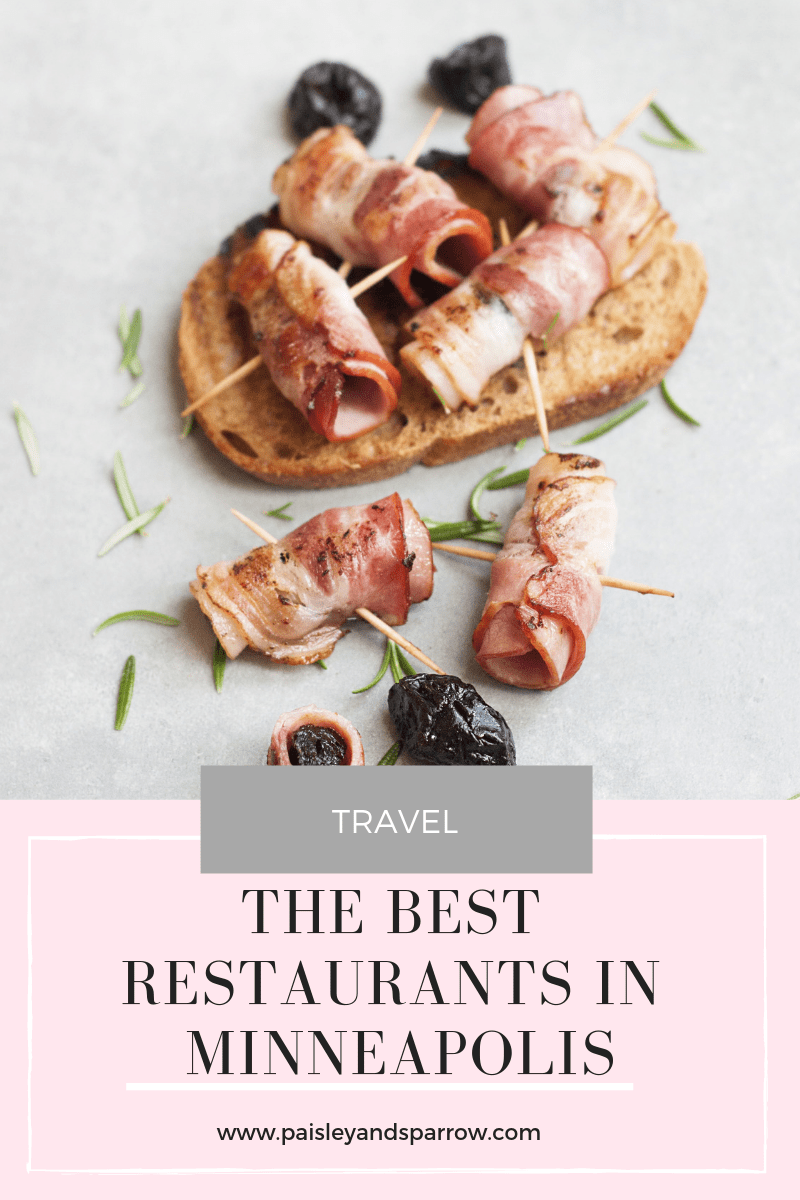 1. Tenant
Tenant is my NUMBER 1 spot. We make reservations every time we eat there before we leave and I literally look forward to dinner here for at least the whole week leading up to it.
It's a small restaurant with a fixed menu (meaning you don't pick what you eat – they just serve you the food they created). Don't worry though, if you have allergies they're able to substitute things!
One of the owners, Grisha, calls you the day before your reservation to check to see what allergies you have. We don't have any food allergies but now that I'm pregnant, they substitute any raw items for cooked ones for me (and they're just as delicious).
Not only is the food absolutely amazing but the staff is wonderful. Happy, kind, welcoming guys who do their best to give you the best experience ever. I highly recommend Tenant!
2. Colita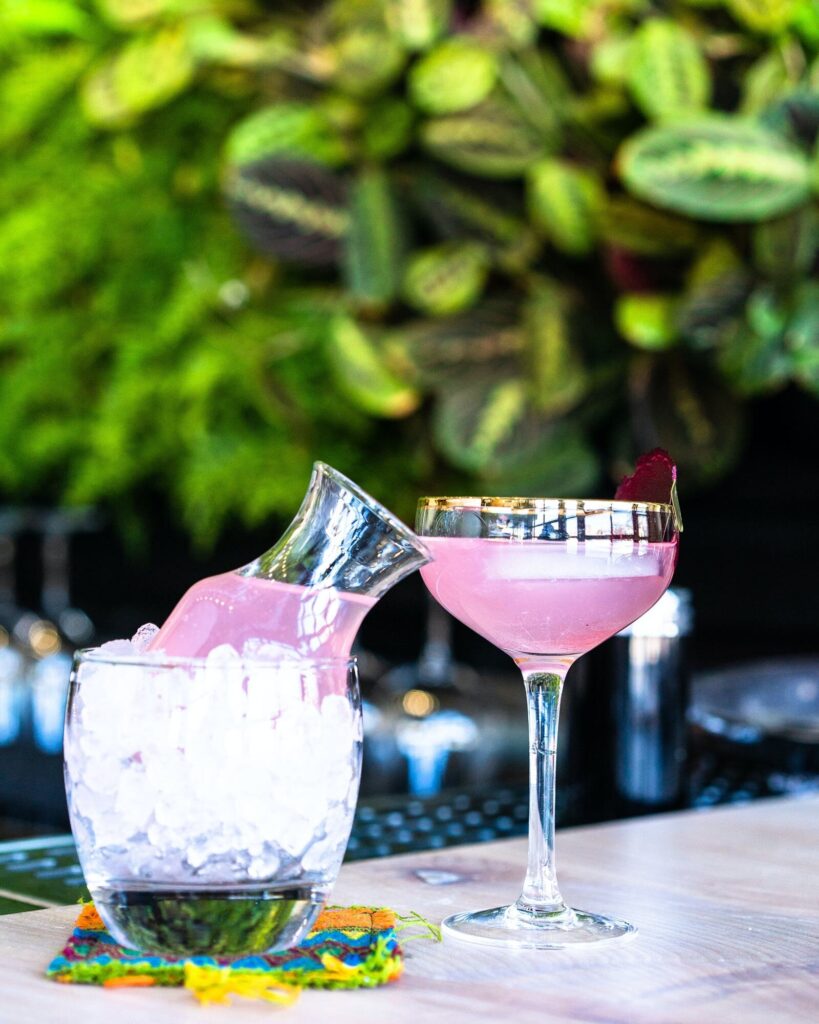 photo courtesy of Colita
This is a new spot in our neighborhood and we love it! It used to be an old gas station and they've kept the garage doors on one side of the wall. We're hoping they open them this summer!
One of the fun things about Colita is their drinks. They have really creative, fun drinks with little twists (like the type of cup they're served in or the fact that they're topped with salt flavored foam and a little rubber ducky!).
They serve modern Mexican dishes that are great for sharing (and great for eating). We honestly have a hard time picking what we want because they all sound (and are!) so delicious. We've tried about half the menu and I can honestly say there has yet to be something we don't like. Make a reservation and get there!
3. Bar La Grassa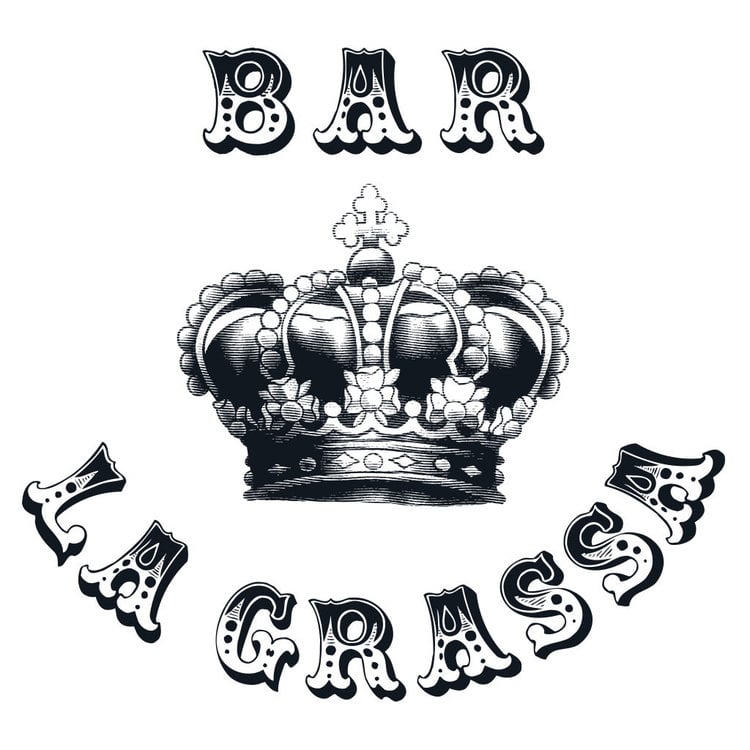 Rishi used to live blocks from Bar La Grassa so we frequented it more than we do now but it's still one of my favorite spots! Let's also be real, Bar La Grassa is Italian and I could probably live off of pasta so it's not hard for this spot to make the list.
We pretty much always get the soft egg and lobster bruschetta because it's so good (it's rich so definitely share it!). Their portions are large so I feel like I always bring home leftovers which doesn't make me sad at all.
I've also been here for private events. They have a few side rooms that you can rent out for birthday parties or whatever! We actually rented this out for my dad's 60th birthday dinner but Roy ended up come a whole week early (something we didn't think would happen with our first!) so we were in the hospital on the day of my dad's birthday! Thankfully Roy and my dad are best buds now my wasn't too disappointed about Roy ruining his big birthday bash. 😉
4. Young Joni

The first time we went here was the day I found out I was pregnant with Penelope! The only big bummer thing about that was they have a "speakeasy" bar behind the restaurant so I couldn't try out any of the fun drinks!
Regardless, this restaurant has amazing food! The owner of Young Joni also owns a few other local places near our home which we frequent and love. I love how they describe their food on their website: "a reflection of American food as she sees it today—a conversation between cultures, underpinned by a common enjoyment of quality ingredients cooked simply and served in ways that promote sharing and a sense of fun".
Amazing, unique pizzas and grilled food, a beautiful plant filled interior and great staff – this is a definite must try!
Find directions to Young Joni.
5. Tilia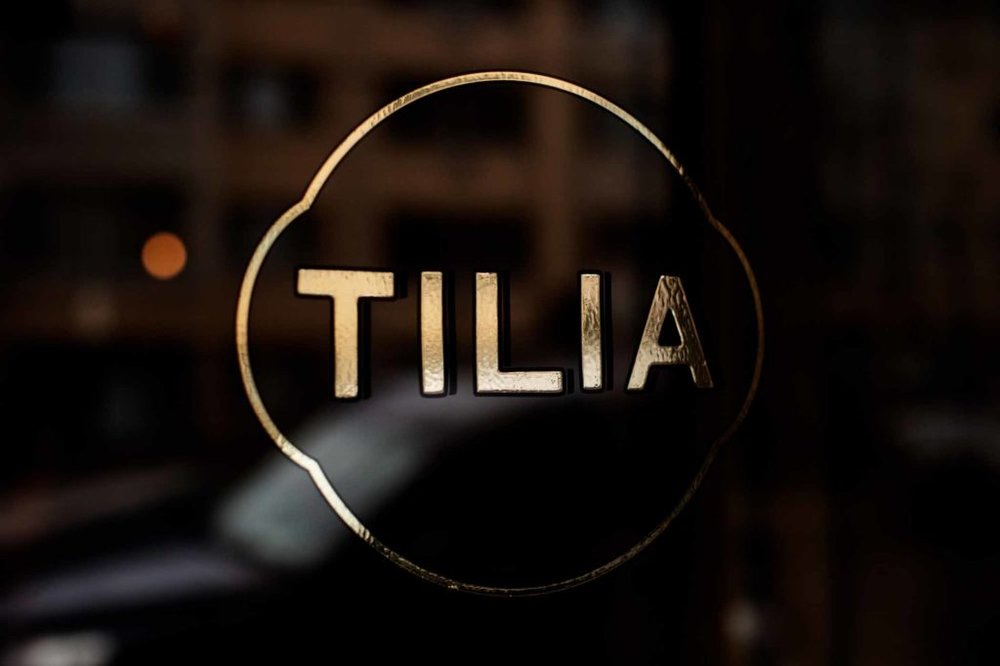 I can't leave our go to neighborhood spot off the list! We've been eating at Tilia for brunch and dinner since before we moved into the neighborhood.
Their food is always amazing (burgers, pasta and the best spinach salad you'll ever eat), the staff is welcoming and kind (so kind, in fact, that one of their servers is now our nanny after seeing her month after month and seeing how amazing she was with Roy!), and it's very kid friendly (although we try to leave our kids at home if we go during the dinner rush).
They just recently started taking reservations but it's also a great spot to just pop in and enjoy a glass of wine or walk around the neighboring shops while you wait.
6. Martina
Martina is another neighborhood spot that we really enjoy frequenting. It's modern Argentinian and Italian inspired food that's served for both brunch and dinner.
There's a wood fire grill, lots of seafood options and house made pasta – YUM! This is another spot with fun cocktails and unique garnishes, you never know what you're going to get!
We've been there once for brunch and a few times for dinner and have loved both menus. Try it out!
7. Corner Table
Funny story about Corner Table. I surprised Rishi with a babysitter and dinner out the week of his birthday a few years ago. I thought I was taking him to a different restaurant we love (that is now closed) but accidentally made reservations at Corner Table instead. We hadn't been there in years so it was a welcome mistake!
It's a prix fixe menu but you pick from a list of 4 choices that change seasonally. They also have a variety of side dishes you can add too!
It's a smaller, cute restaurant and totally worth it!
8. Café and Bar Lurcat
Lurcat has become my traditional birthday spot! I love this restaurant so much that I now make it my birthday spot and gather a couple of my closest friends to enjoy a really delicious meal for my birthday.
There's 2 sections – the more formal restaurant and the bar part. Both take reservations and we typically go for the more casual spot in the bar.
Their Miso Sea Bass is probably the best I've ever (and will ever) eat and the rest of their New American menu is amazing!
Find directions to Lurcat here.
9. 112 Eatery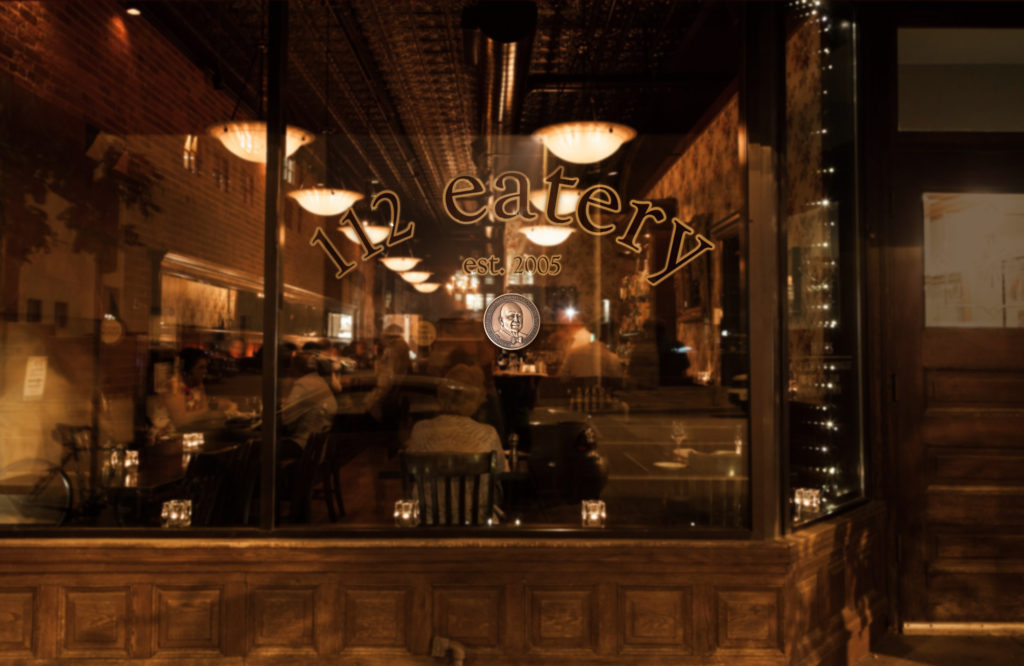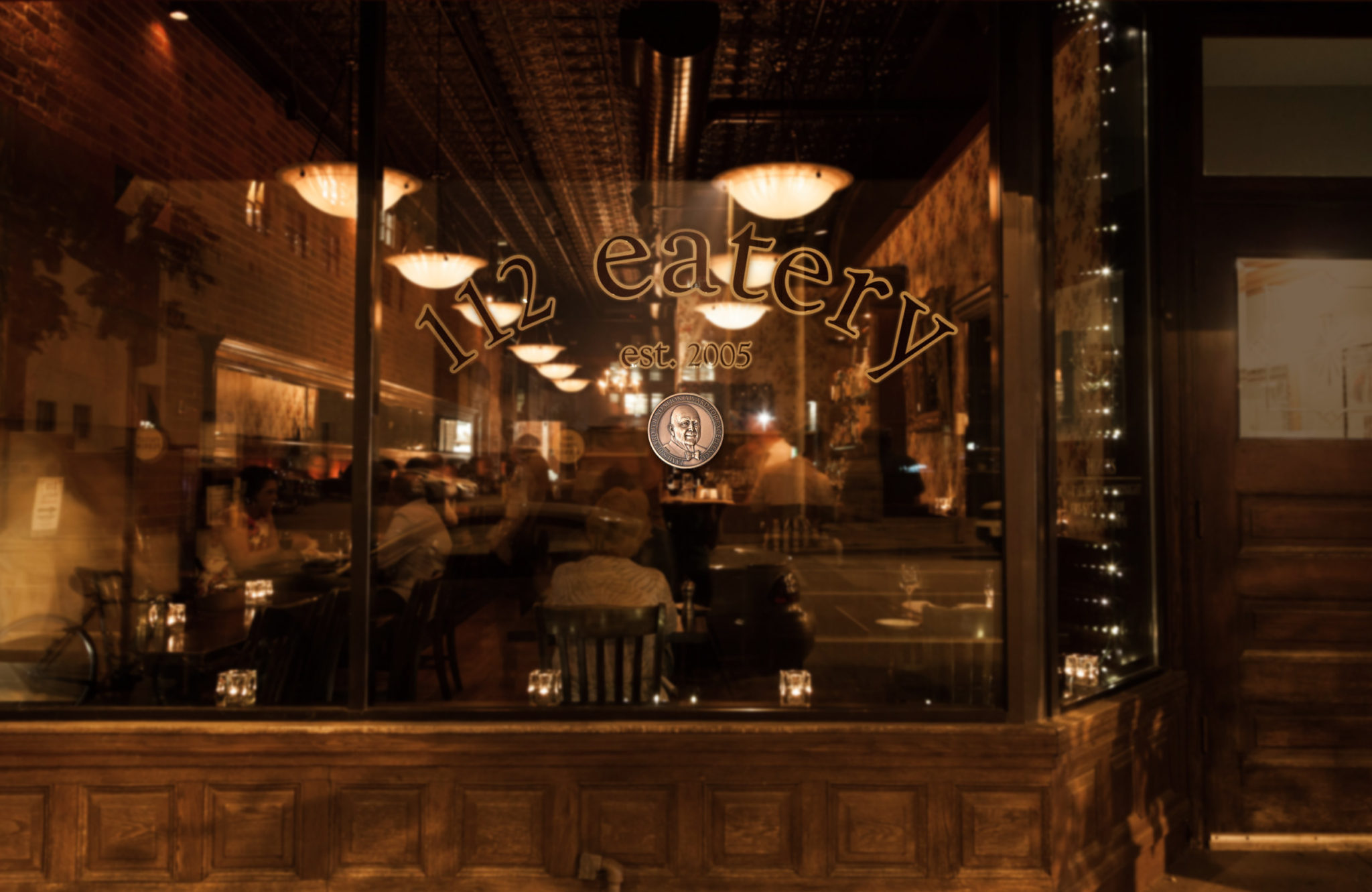 112 Eatery is a quaint, intimate spot is a great date night place! It's menu is full of delicious items (I'm a big fan of their tartare when I can eat it! as well as their burger) and you definitely need to save room for dessert.
Their service is top notch and always helpful with any questions you have about the menu. Check it out!
Find directions to 112 Eatery.
There it is! My current favorite restaurants in Minneapolis. Like I said, this list will evolve as we try new restaurants but it'll be hard to knock these ones from the list!
I hope this helps the next time you visit Minneapolis or head out on a date night!
Be sure to check out my Kimpton Grand Hotel review and my AC Hotel Staycation review for more Minneapolis fun!
Thanks for reading and sharing!
Jen